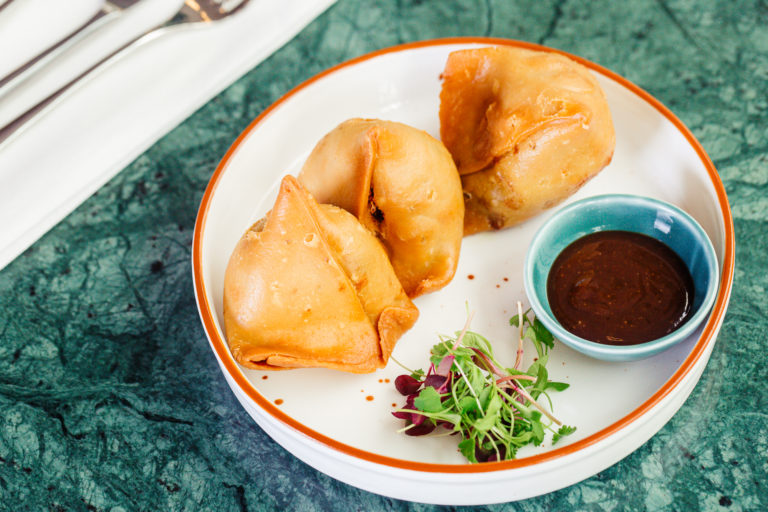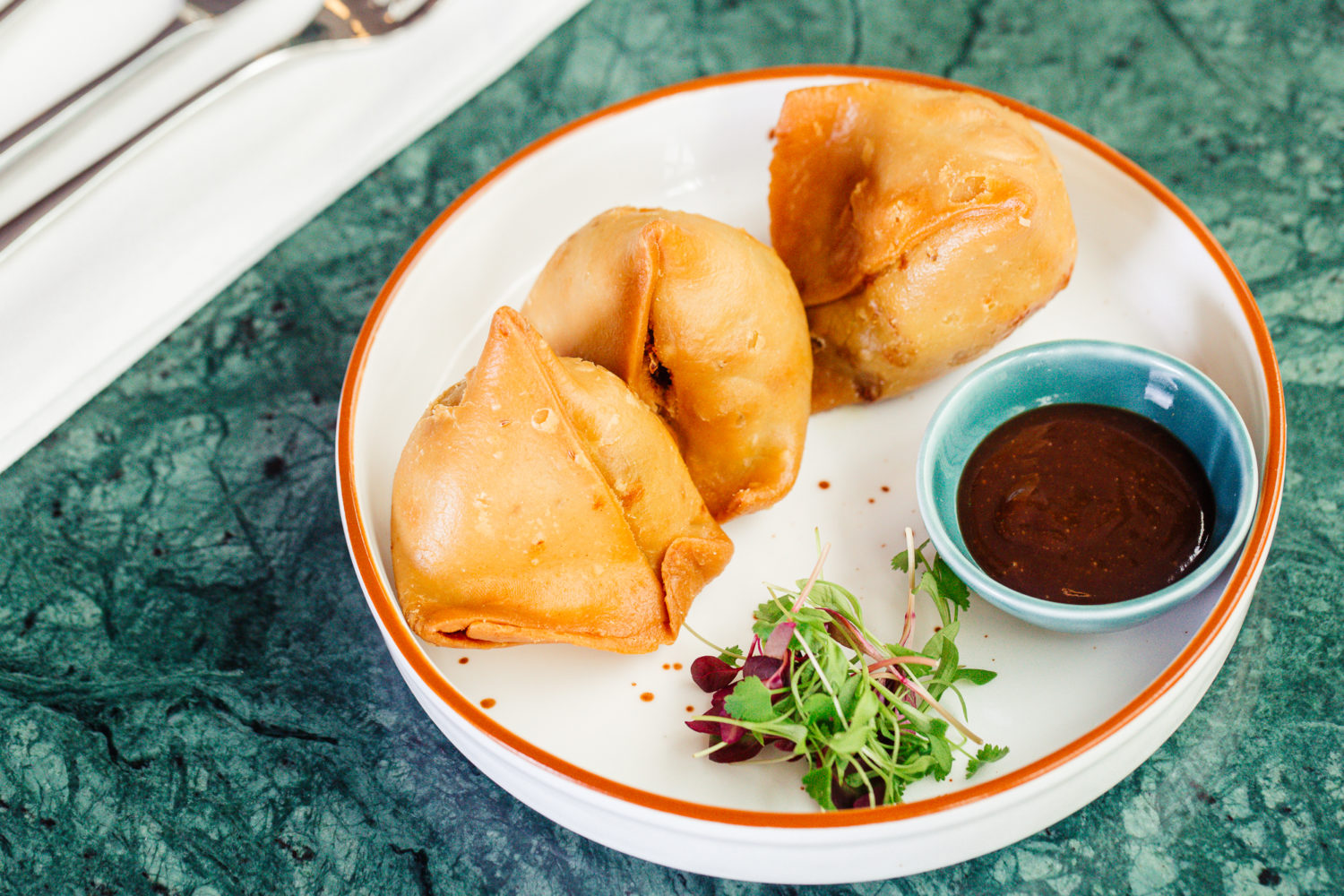 Reminiscent of the flair found in the Northwest Frontier Province, Copper Chimney presents an authentic Indian culinary experience that will undoubtedly linger on your mind for the foreseeable future.
Miles away from its home in the heart of Bombay, Copper Chimney is located in London's Westfield White City. Nonetheless, the recipes are intact, flavours remain unchanged and the dishes unforgettable.
Welcoming diners in with a sensational wafting aroma, Copper Chimney is effortlessly charming. The interior translates the story of the legacy held by this leading establishment, showcasing antiques that narrates its rich history and connects diners to the roots of their customs.
Being the first restaurant in India to showcase an open kitchen with its live grills, Copper Chimney carries that spectacle throughout all its branches. In allegiance with their name, copper is all-embraced with notable copper bells hanging from the ceiling in their contemporary, modern interior, amongst bright lights and greenery.
With selected dishes named after the regions they draws inspiration from, the all-encompassing menu celebrates all avenues of traditional Indian cuisine.
When tasting the award-winning reputation of Copper Chimney's flavours begin with,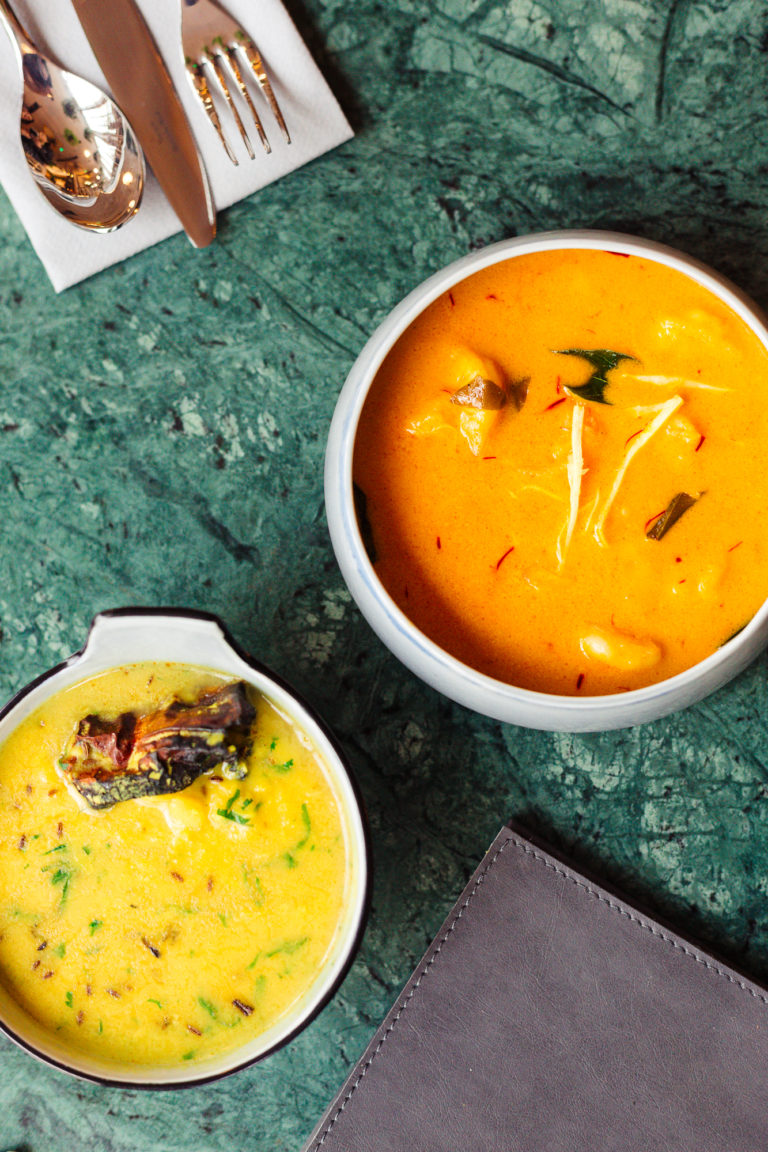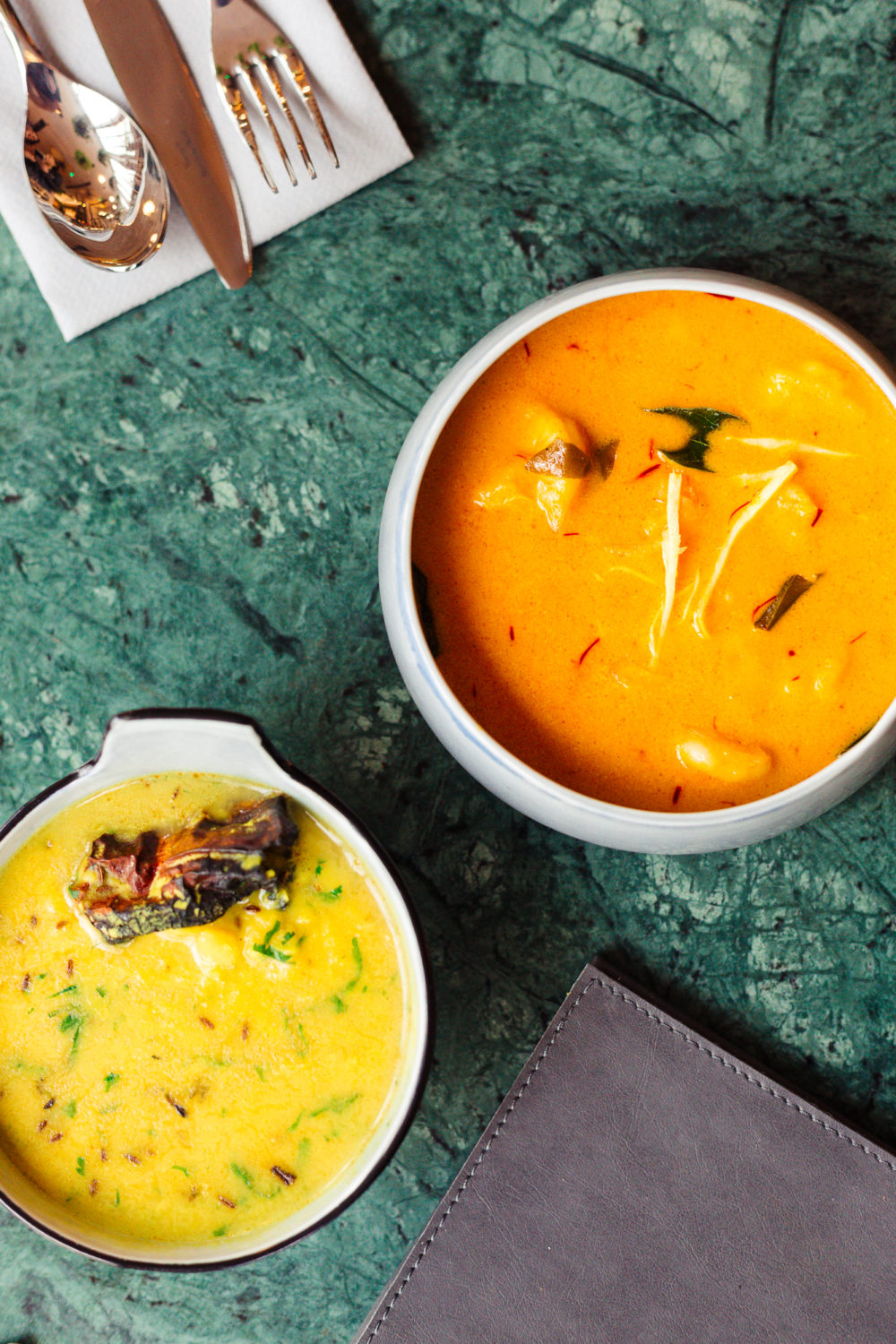 The 'Chandi Chow chaat', a creamy, fresh starter from the streets of Old Delhi. Assembled with chatpata chickpeas, spiced potatoes and fresh yoghurt, it is layered in a jar with Chandni Chowk-inspired sweet & spice chutney and garnished with pomegranate and mint.
Enjoy this with India's all-time favourite snack, samosas, opting for either the vegetarian 'Green Peas and Aloo Samosas' or the 'Minced Lamb Patti Samosas' for the meat lovers.
With Ustad's trained and nurtured for decades it is only right to continue by exploring the intensely marinated grills of the Tandoor with spices sourced from the best farms across India.
Opt for the special 'Grilled Burrah Chop', a cinnamon-scented, tender lamb, seared and chargrilled to a mouth melting sensation, influenced by the Khyber Pakhtunkhwa.
Or for a classic dish from the city of Amritsar, opt for the 'Chargrilled Chicken Tikka', a classic grilled chicken kababs dish, sprinkled with special Amritsari spices – finely pounded red chillies, Armchoor raw mango powder, and Himalayan black salt.
Move on with the mild, sweet 'Butter Chicken' curry, simmered in a signature tomato and butter-flavoured gravy, accentuated with dry fenugreek.
Paired with the light and airy 'Garlic naan' or for artisanal bread 'Roomali Roti', a soft, delicate, handkerchief-thin bread, tossed and cooked on an inverted tawa.
Accompanied with the spectacular 'Prawn Biryani', cooked with saffron rice, infused with a deep irresistible aroma, accented with a flavour of crackling spices and crispy fried onions.
To conclude this festival of flavours, opt for the simple yet delightful 'Gulab Jamun', golden fried milk dumplings steeped in rose scented syrup. 
Southern Terrace, Ariel Way, London W12 7GA