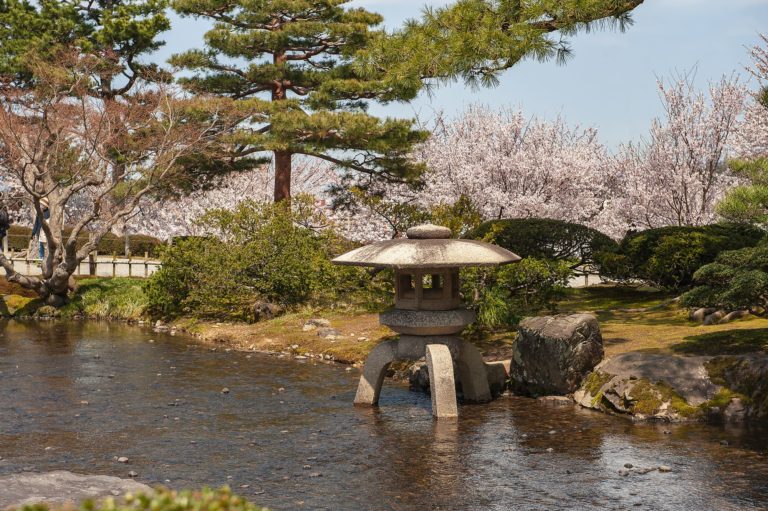 Having kept itself isolated from trade for many years, Japanese culture has curated a distinct appeal through its traditions, honed to this day by local pride, proactive maintenance and a respect which is ubiquitous to the Japanese. Whilst many parts of Japanese culture have crept their way over to the West, through pop culture, food and video games, the breadth of heritage can only be seen by visiting.
Travelling along the Mitsuboshi Kaidou (or Three-Star Road) to the West of Tokyo, the crafts, cuisines and couture of Japanese culture are paramount to experiencing the true beauty of this incredible country, away from the bright lights of Tokyo.
Kimono and Furoshiki
The national dress of Japan, the Kimono is becoming increasingly fashionable across the world. Typically worn daily by practising Geisha and Maiko, the outfit is still widely worn by all for special occasions such as summer festivals, weddings and funerals. Furoshiki are cloths made from similar materials as Kimono used for gift wrapping or transporting goods. These stylish and ecological alternatives to wrapping paper often have floral or geometric prints and perfectly represent Japan's talent for exquisite packaging.
In Kanazawa, the capital of the Ishikawa prefecture, which was previously known as Kaga, the art of Kaga Yuzen still continues to this day. Hand silk dying of cloth with the use of colour gradients and starch glue allows the artists at Maida studio to design beautiful and bespoke Kimono and Furoshiki. The perfect embodiment of art and fashion, these all-natural water colour masterpieces take months to produce. For those with an artistic flair, Maida runs intimate workshops where you can colour your own Furoshiki to take home. Using all of the original methods, you'll be surprised by how incredible the end result is.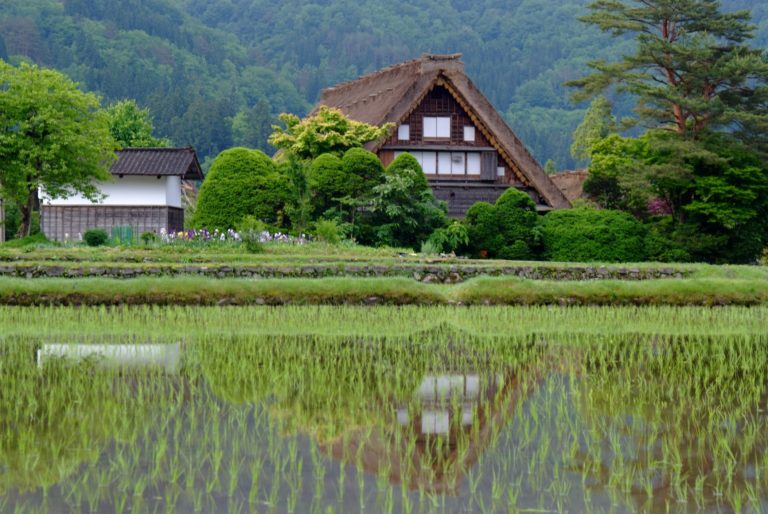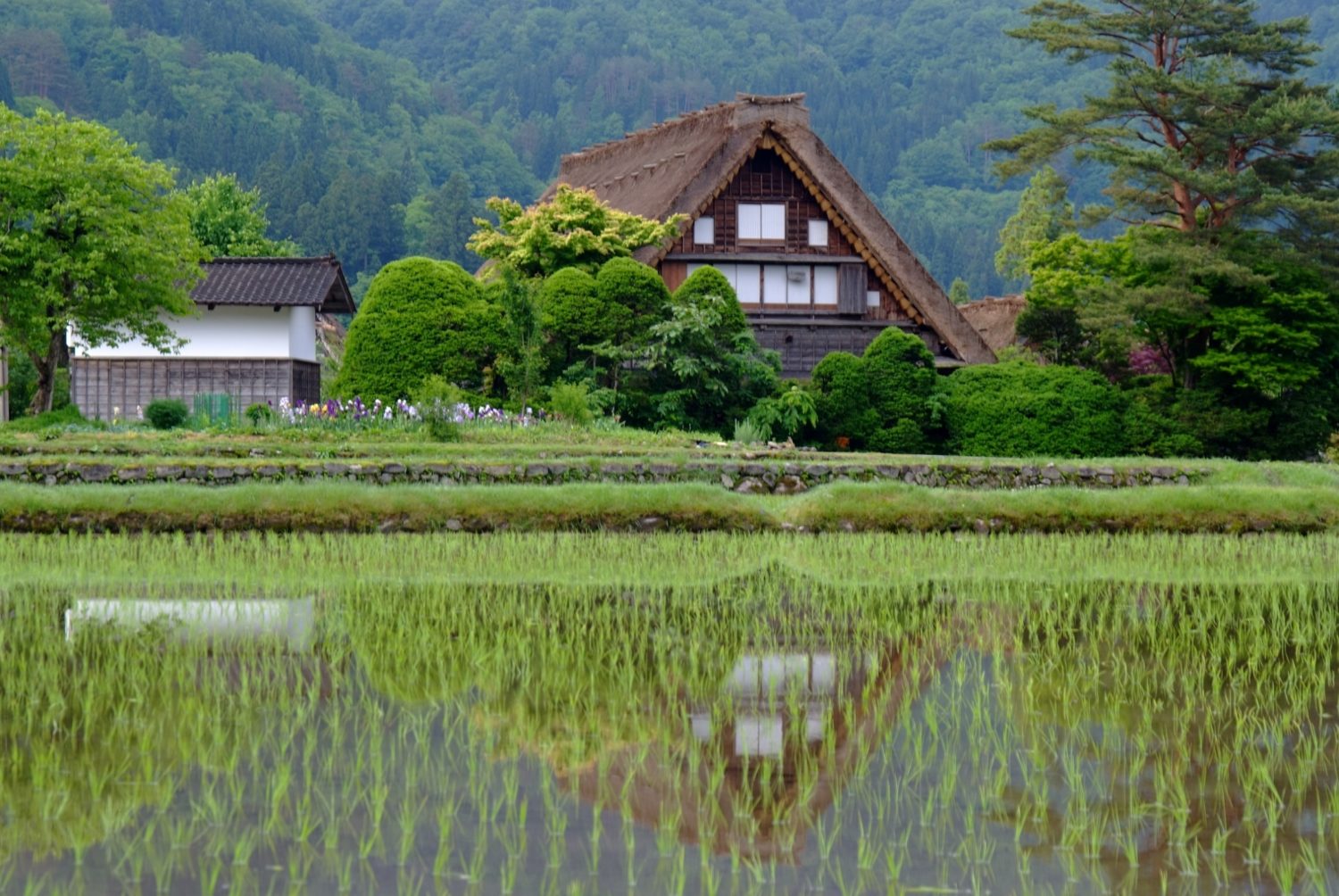 Gold Leaf
Often considered the birthplace of Gold Leaf, Kanazawa city (whose name literally means Gold Marsh) is the undisputed capital of gold. Still producing around 95% of Japan's gold leaf, the stuff is literally everywhere. In pottery, lacquerware, temples and even food, Kanazawan artisans still practise the original methods for producing kinpaku.
Take a stroll through the shopping district of Higachi Chaya and you'll find elegantly glistening shops selling ceramics, chopsticks and edible gold leaf. Pop in to a cafe or shop for an ice cream cone covered in a sheet of gold leaf – a photo opportunity that leaves your lips sparkling.
Wood Carving
Walking through the streets of Inami, Toyama, one cannot help but marvel at the intricately carved wooden sculptures that line the roads. The town boasts an impressive collection of wooden carvings, from ornate sculptures of deities to exquisite animal figures and even everyday objects like chairs and tables. Inami's unique Zuisenji Temple is entirely made of wood with detailed sculptures surrounding its impressive beams and pillars.
Witness the carving process firsthand while browsing ornaments in one of the many wood shops as the designs are brought to life in front of you. Or better yet, join in a carving workshop to produce your own chisel carved sake cup, before heading to the local sake brewery to take it for a test spin.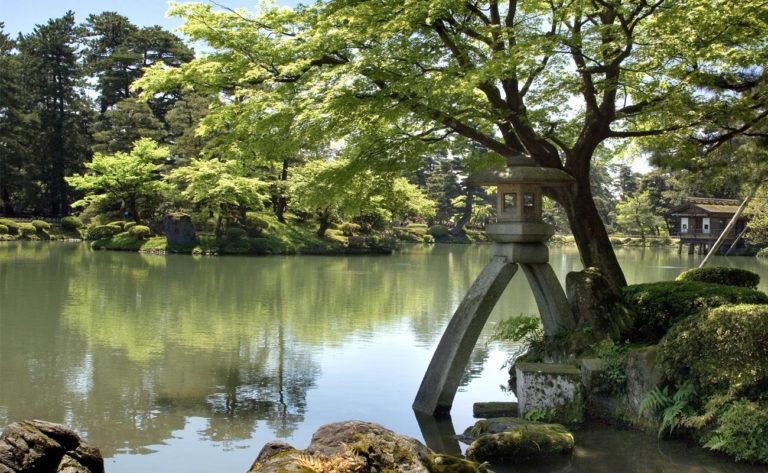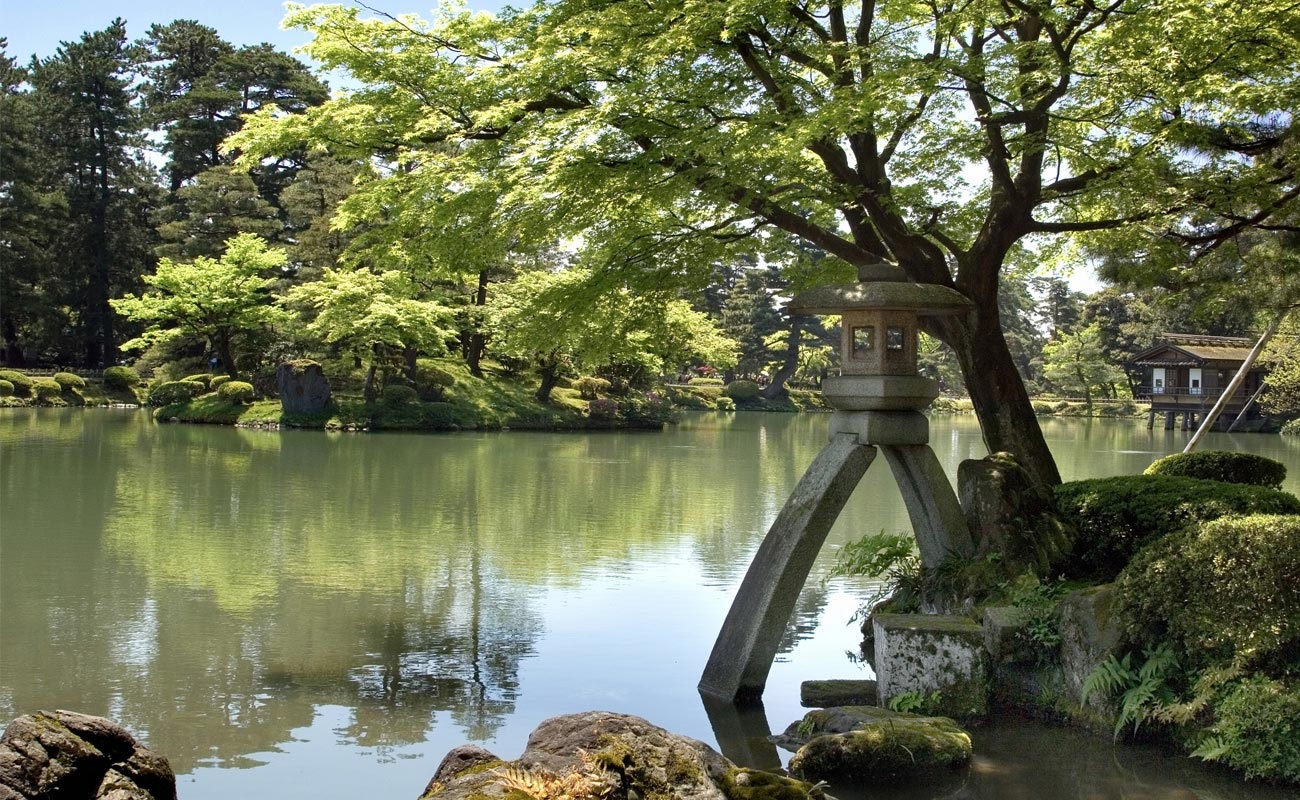 Yukitsuri
In Japan, trees are revered as symbols of longevity, strength, and wisdom. It is no surprise then that the Japanese have developed unique and intricate methods to care for their trees. Yukitsuri is a traditional Japanese technique used to protect trees from heavy snowfall during the winter months. A complex webbing of bamboo and rope, fastened to individual branches, provides additional support from the damaging weight of snow. As well as protecting, this scaffolding produces an extraordinary sight as every tree lining the winter streets is given this supportive treatment.
The Kenrokuen Gardens, in Kanazawa Castle's old backyard is a perfect place to see this practical art form. Voted one of the top three landscaping gardens in Japan, this breathtaking parkland features a magnificent Karasaki pine tree looming over the glorious central pond. Every season in the garden is beautiful, from the snow covered pines of winter to the blooming of the plum and cherry blossoms of spring.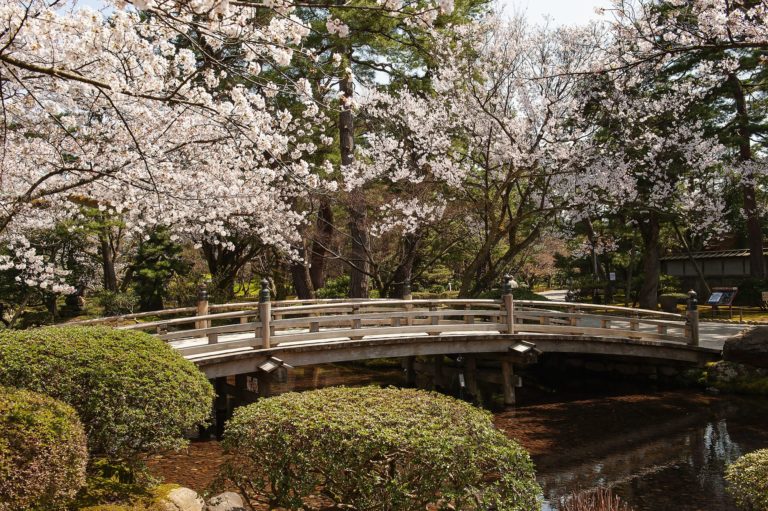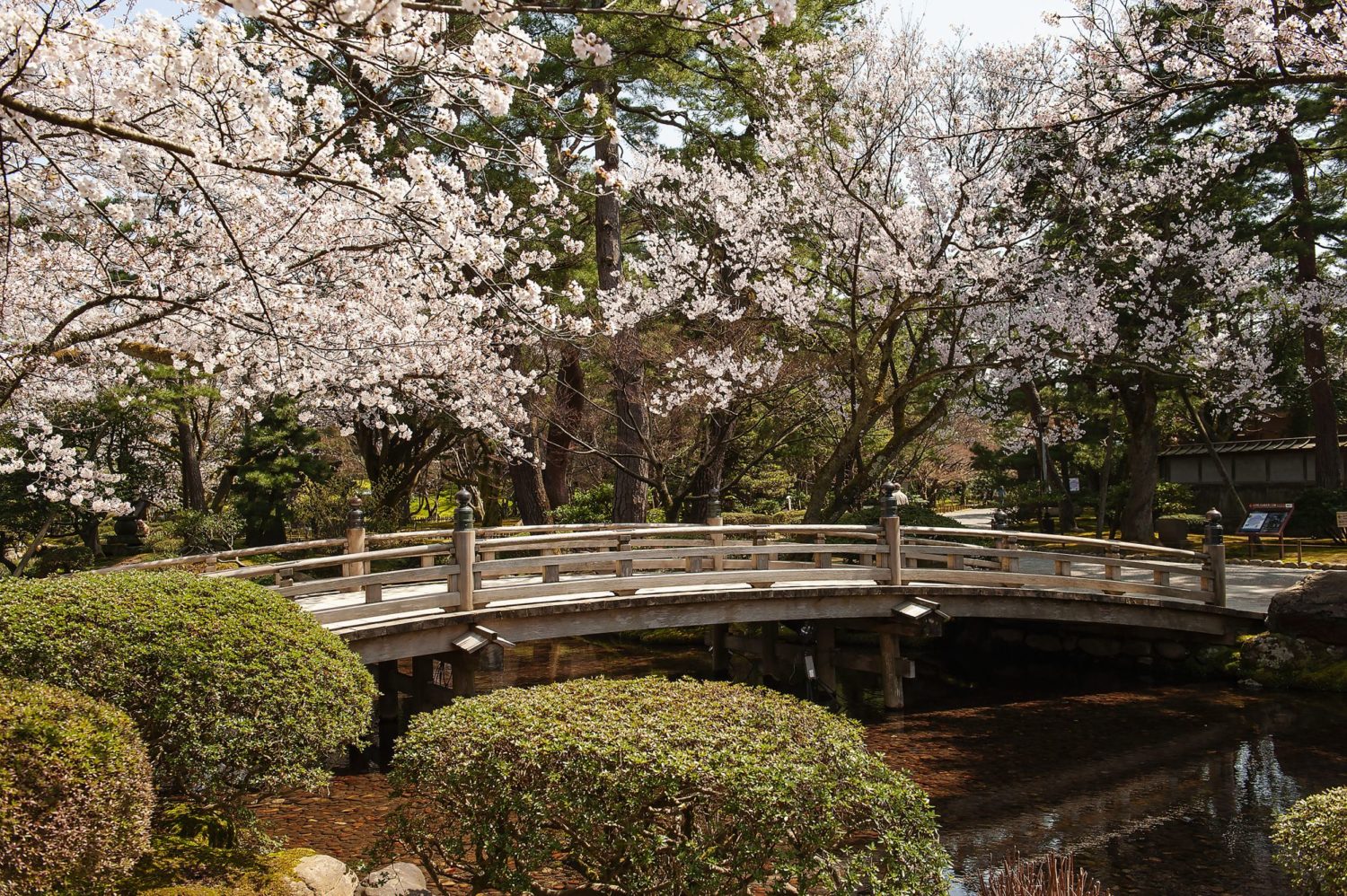 Katanas
Japanese samurai have captured imaginations for centuries, with their discipline and the art form of swordsmanship. The Katana is undoubtedly the most recognised symbol of Samurai representation with its own long history of refined craftsmanship, tradition and meticulous routine.
Kanazawa's Naga-Machi district is famous for its cobblestone streets of old Samurai homes. As well as shops and restaurants, visitors can experience demonstrations and talks while viewing centuries old katanas in homes such as Shijimaru Honpo.
Gassho-style Houses
In the picturesque mountain villages of Shirakawa-Go, Ainokura and Gokayama, the unspoiled traditional lifestyle is maintained by the villagers through the spirit of "Yui" – a strong desire to help one another. Having achieved a Unesco world heritage status, these stunning villages capture the feeling of life over 300 years ago in Japan. Named after hands forming a triangle, the Gassho-style houses are incredibly unique wooden and thatched roof structures that are lived in today.
Festivals, folk songs and the comradery of an entire village replacing a thatched roof together are just some of the wonderful experiences to be had in these towns. Visit Shirakawa-Go's Ogi-Machi town, with an open air museum of Gassho-style houses as well as plenty of shops and cafes. For the most authentic experience of your life, stay at the Gokayama Guesthouse Kitabura, a Gassho-style house-turned-hostel where owners will feed you traditional meals and teach you about the houses and day-to-day life in the village.