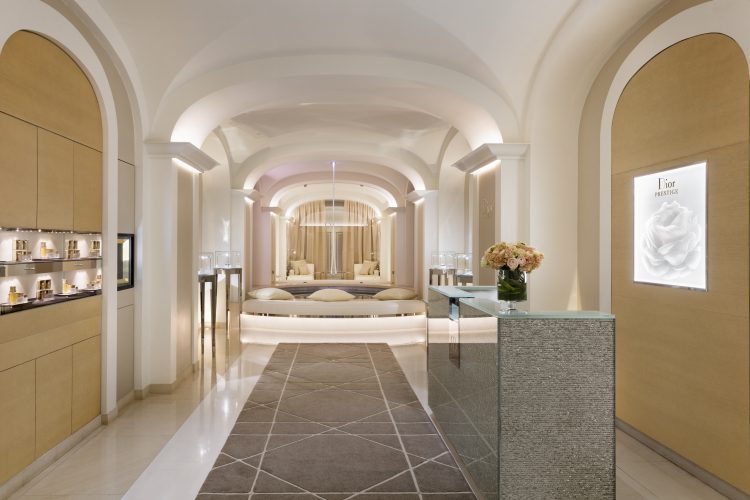 Located in the basement of Paris' most exclusive hotel Plaza Athene, stepping into the Dior Institut feels like being a part of a secret members club. In a way, it could be as this is the only Dior Spa in Europe. Dior and Plaza are the perfect match with a long history going back to 1947. Where Mr Dior took inspiration from the beautiful women that walked through the hotel's doors to showcase his first-ever collection in the hotel.
As you enter the spa you are surrounded by freshly cut flowers, cream interiors with big screens showcasing Dior's latest runway looks. Marvel at the overwhelming selection of the luxurious, best selling skincare range, including our personal favourite 'Capture Youth'.
The Spa offers an array of treatments from facials, hands and feet, men's treatments and Dior Microdermabrasion. The Dior Prestige Facial comes highly recommended with a Dior cleanse, tone, exfoliation followed by a 45-minute face massage. You will leave with a glowing complexion and a silky smooth finish. The technician also applies light make up so you are ready for the rest of your day in Paris.

25 Avenue Montaigne, 75008, Paris, France