Thailand, quite simply put, is a melting pot of wonder, from Buddhist temples, exotic wildlife and even more exotic culinary delights. It is a country that offers its unique culture to all who visit. The people of Thailand welcome visitors with open arms and in doing so have created a sub-culture of repeat tourism that is unparalleled.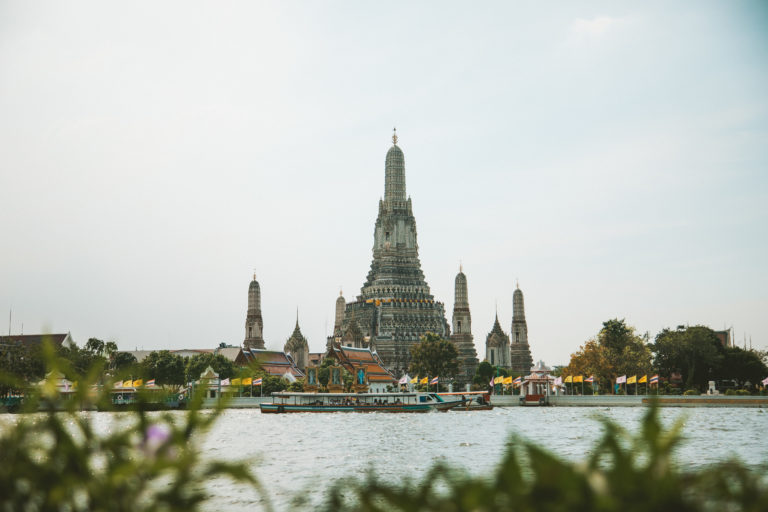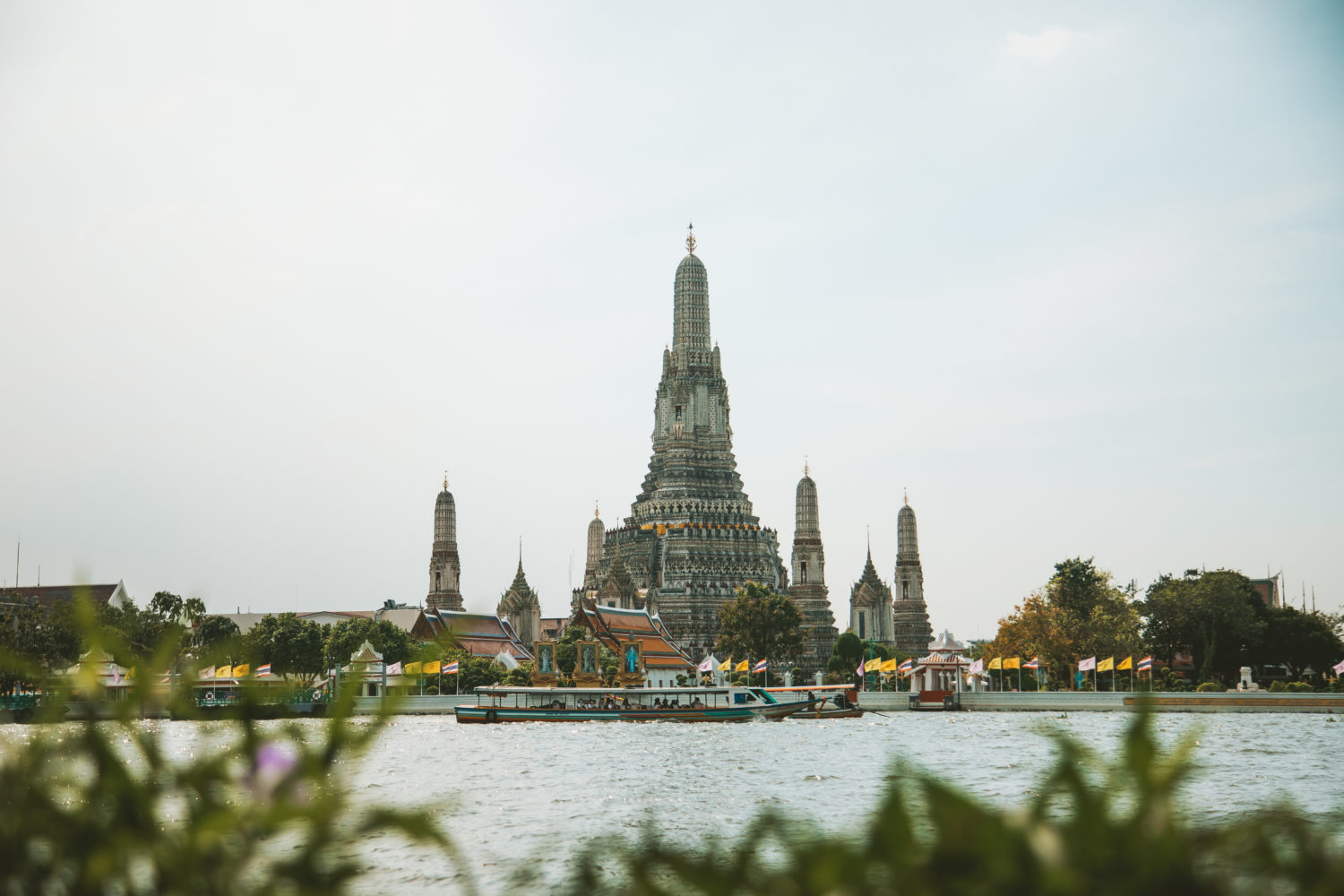 Arriving at Suvarnabhumi Airport with an unnecessarily overpacked suitcase, I realise that I stick out like a sore-thumb. With the majority of visitors hopping off my flight from London Heathrow with just a backpack, I realise that I am amongst Thailand frequenters. Those who venture here often have a rough plan of top-spots to stop at and are familiar with all this expansive country has to offer. Somewhat naively, I had no real research under my belt and no plans. I was assured very quickly that having no set plans is a great way to see the country, to decide to be in Bangkok one day and then be able to hop on an overnight bus to Chiang Rai on a whim the next. Choosing to enjoy the flow and pace of Thailand, I mostly stuck to not having a plan, just letting locals guide me towards temples and street vendors luring me into their family owned restaurants to sample their take on local dishes.
Thailand's scale is what makes it such a diverse place. Each city, mountain range and island shares something truly spectacular. Consisting of roughly 65 million people, Thai tradition is unwavering against the influx of tourists who flock here for a taste of its culture. The beauty of Thailand and in particular places like Bangkok, is its ability to house so many people, feel so busy and thriving with small side streets and famous markets, but in a matter of blocks, offer verdant green spaces, immaculately groomed by the temples and the royal district that sits inside the city. The only real issue you will face here, is how to see it all in enough time. Truthfully, I don't think it's possible in one trip, but on an 8-day trip (excluding the two additional travel days), a lot can be seen.
Arriving at night in Bangkok, I'm able to really feel the heartbeat of the city. Drinks and Thai light-bites at Banyan Tree's, Vertigo Too are a must. Perched on the hotel's 60th floor, this indoor bar and its starry night architecture, allow guests to really become part of the view. For the jaw-dropping panoramic views of Bangkok, head to the top floor bar Vertigo to watch the glittering cityscape with a cocktail. Nothing quite prepares you for the feeling in this bar and the twinkle of the Bangkok skyline.
In the daytime, explore the city at your own pace and immerse yourself in wondrous temples like Wat Arun and Wat Phra Kaew or see the city by longtail boat, where you will venture through the Bangluang Canel. Discover the floating markets where local artists display and sell their work.
The beauty of Bangkok is that it is often the starting point for many travellers. Taking an 11 hour night bus to Chiang Rai feels like a right of passage. Initially exploring the northern region of Thailand without much of a plan, I book on to a one Day Trekking Walk with Bamboo Tours. A small pickup truck arrives at 9am to drive a small group of us through the villages surrounding Chiang Rai and up to the mountains. We make a stop to visit a nearby elephant sanctuary, which is both moving and mind blowing.We then continue our journey towards the start of our hike trail. Trekking through the lush green mountain range, we wind our way through the hillside until we make our way to a small hill tribe village of Akha and Lahu where we are cared for and fed by the local families that live here. They offer us cooked rice, greens grown on their land and cooked chicken. Thick bamboo sticks are cooked over a small fire and cut open to reveal hot scrambled eggs that are cooked perfectly. We are offered sticky rice served in banana leaf parcels as a moreish sweet treat. The day trek was well worth 1,800 baht per person (£40.61) and allowed our group to immerse fully in this part of Thailand.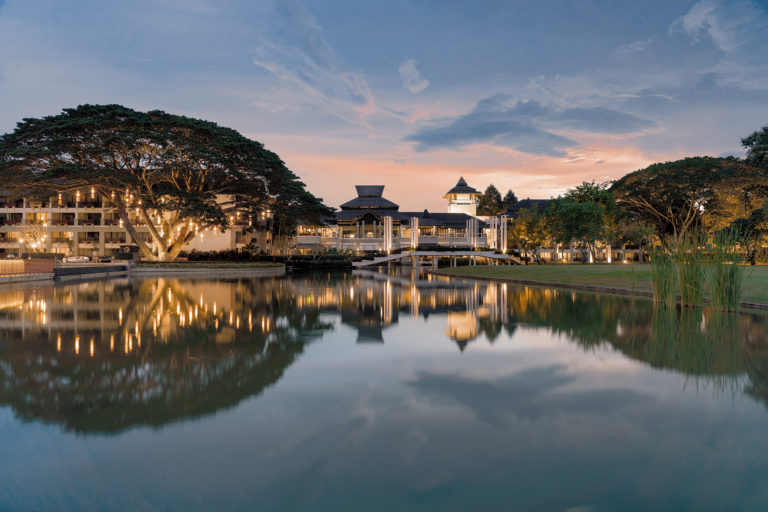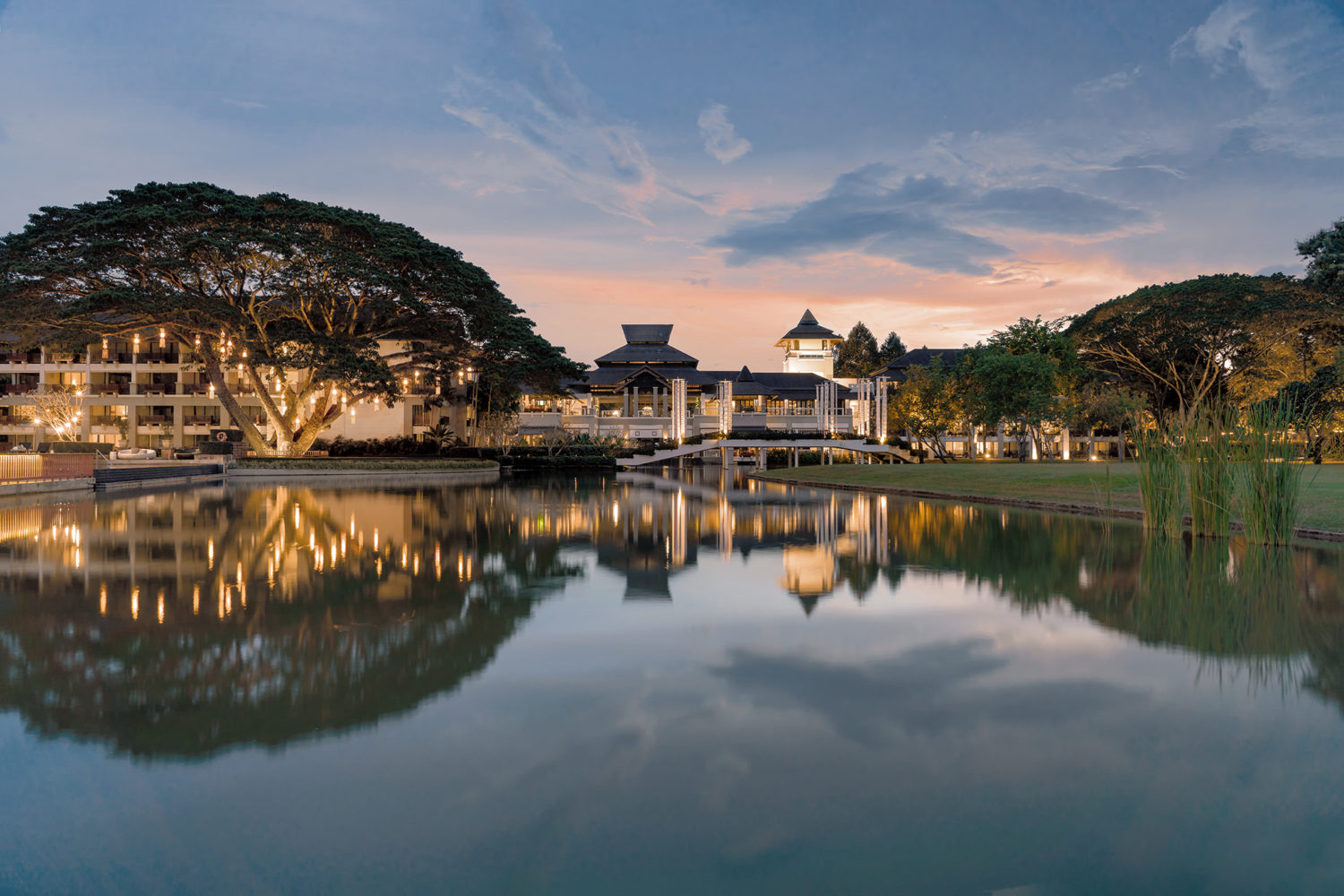 Completing my time in Chiang Rai, I check in to Le Meridien Chiang Rai Resort. This idyllic 26-rai resort sits on the banks of the Kok River and is moments from Chiang Rai town and an hour's drive to the Golden Triangle where the borders of Thailand, Laos and Myanmar converge. This hotel draws inspiration from the landscape it sits on with the hotel's interior design touches focusing on rich greens, golds and mahogany shades. The resort feels incredibly grounding from the moment you are welcomed into the expansive reception area and up to your room.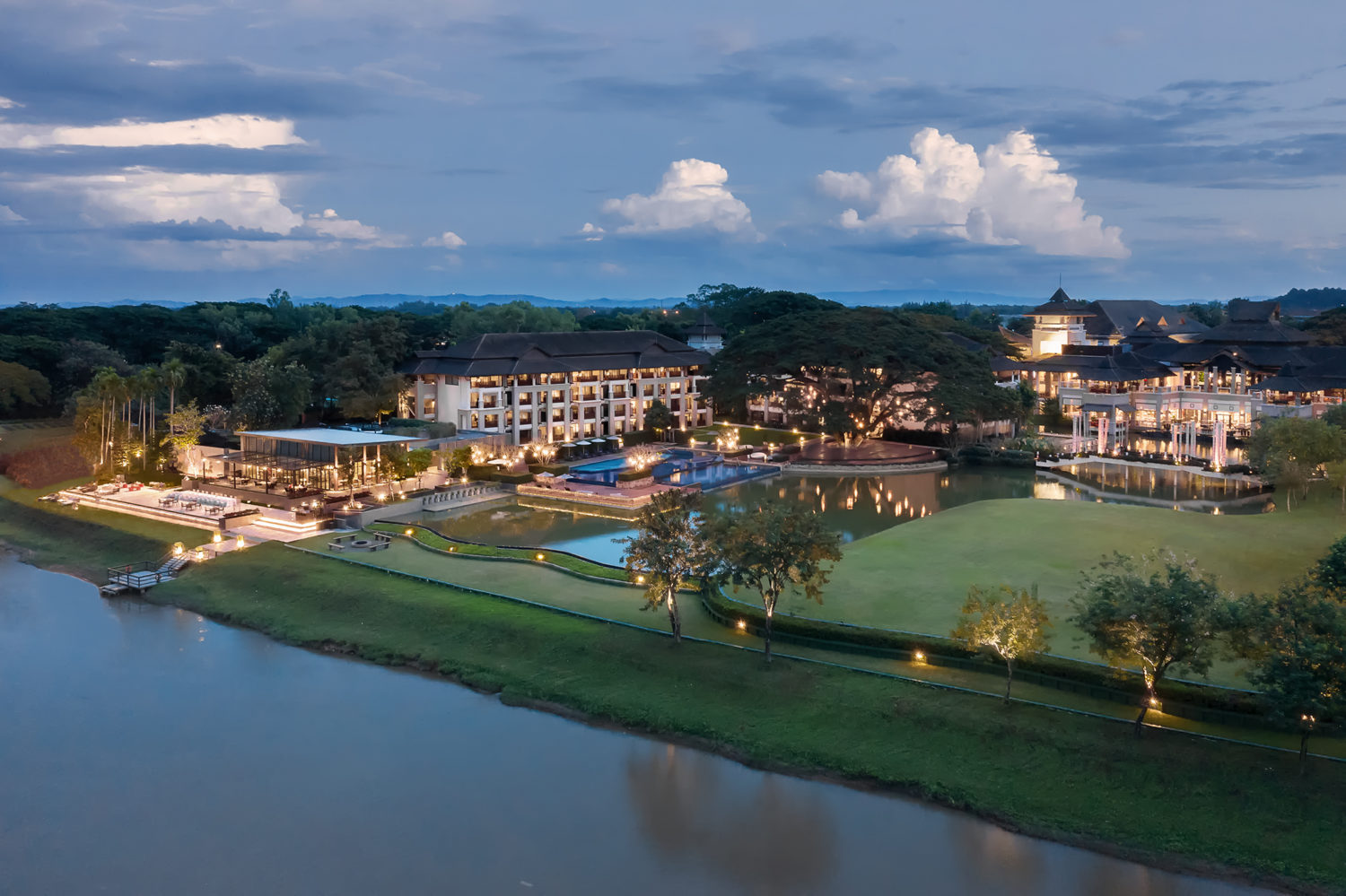 Steeped in history and populated by hill-tribe communities, this region of Thailand reveals a much slower pace than that of Bangkok. The resort also has an extensive activities programme within the resort, so your itinerary is never lacking in new things to try. From archery to yoga, and the expansive riverside infinity pool, this hotel offers exceptional privacy and peace. There are also plenty of padded sun loungers to rest on for afternoons in the sunshine.  A complimentary shuttle also runs to Chiang Rai Town from the resort, allowing guests to explore at their leisure.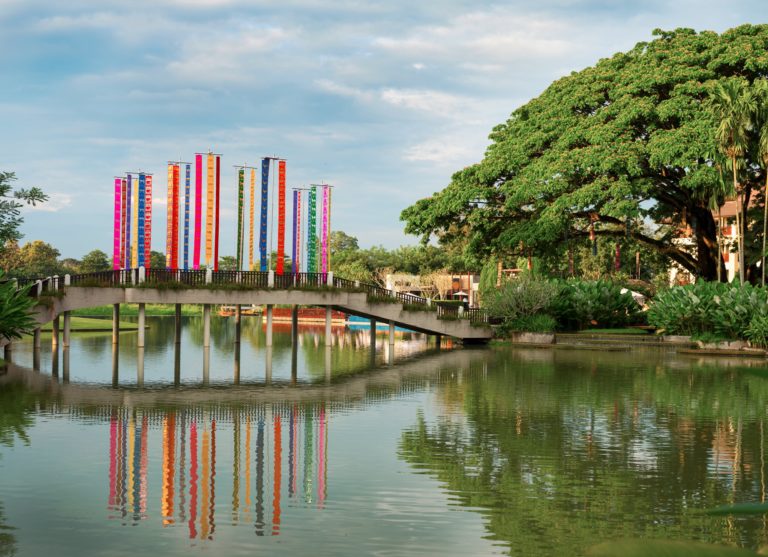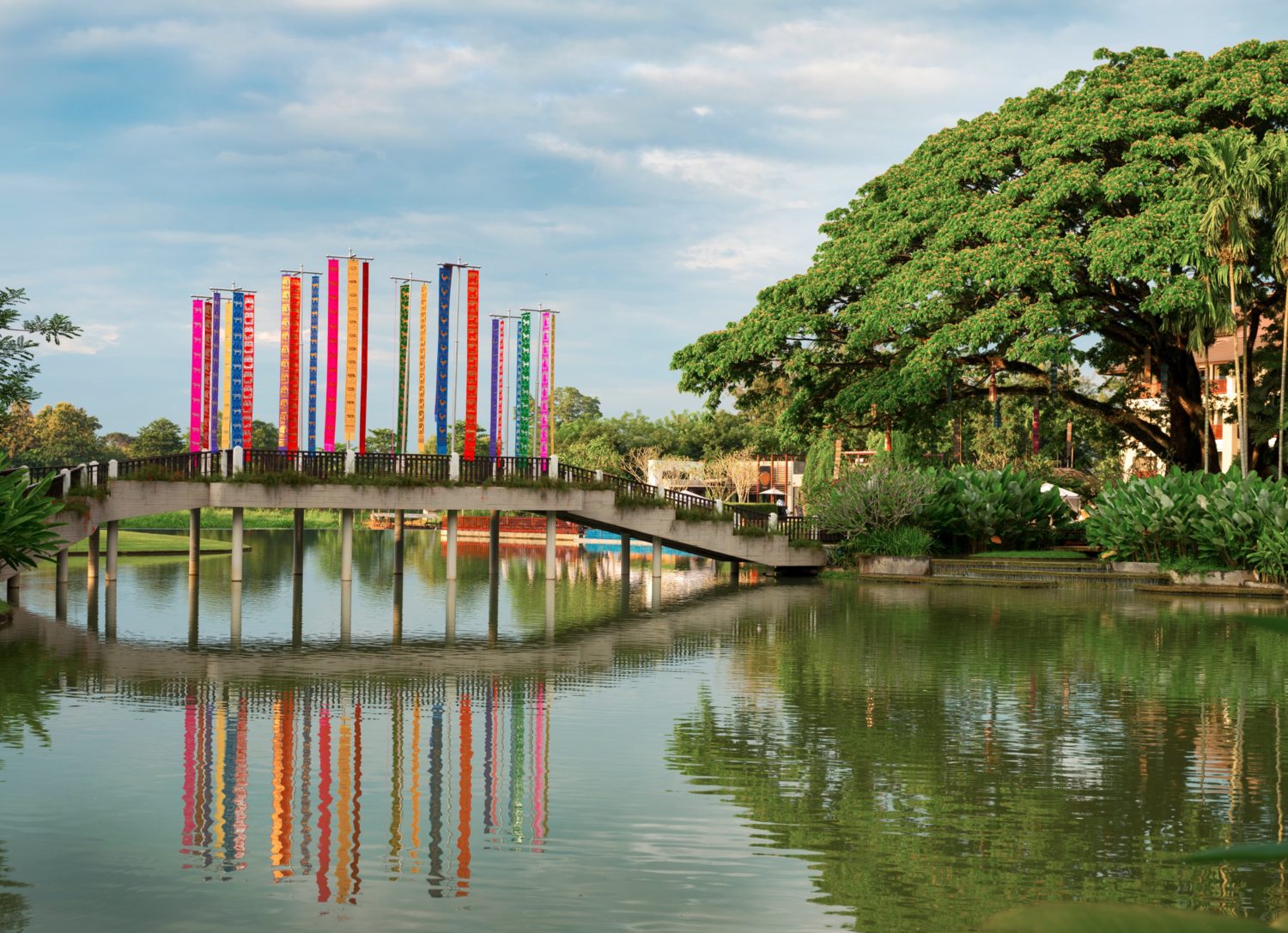 The backdrop of Le Meridien Chiang Rai Resort makes this stay even more tranquil as the river flows around the parts of the hotel. The hotel's infinity pool also sits next to the river, further creating that feeling that the resort is part of the landscape. This hotel is a peaceful and well deserved bit of respite from the fast paced city life and trekking trips through the mountains from my previous days in the country. 
The bedrooms are contemporary and spacious. Ranging from garden view rooms to large twin rooms and 1-bedroom suites, each room offers stunning views out towards the gardens, infinity pool or majestic Kok River. The marble bathrooms are equally as spacious and offer exhilarating rainforest showers and separate large bathtubs. Make yourself at home with a large walk in wardrobe space and comfortable lounge area.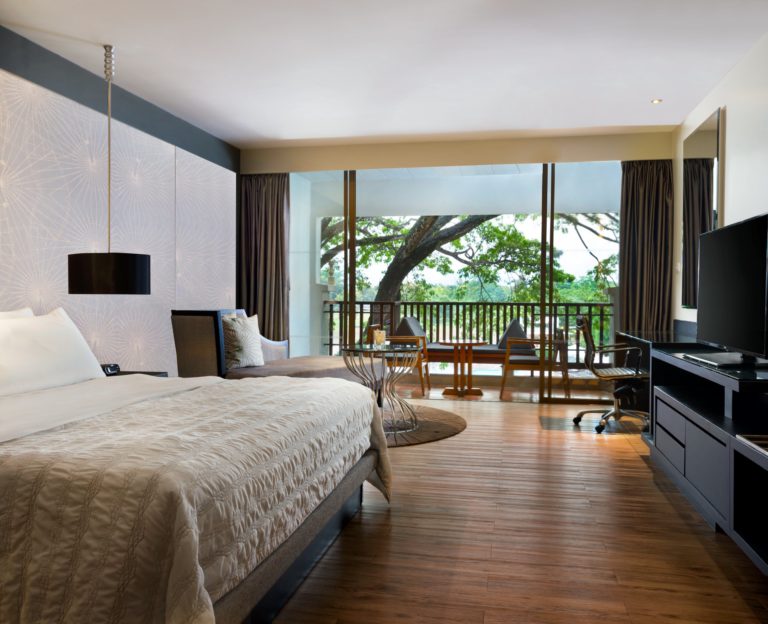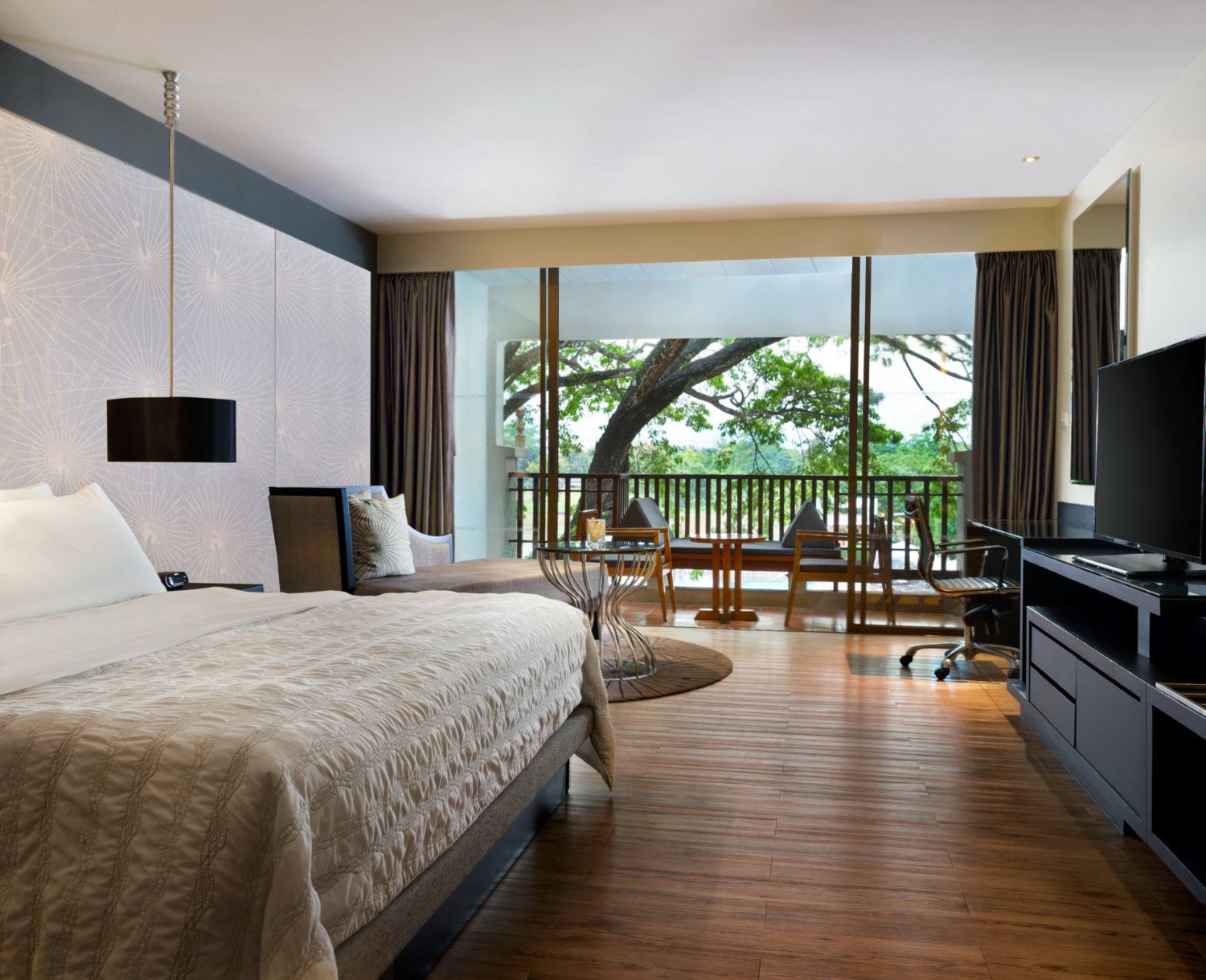 Favola, the hotel's signature Italian restaurant, is a change from the cuisine sampled throughout this trip, but not surprisingly, it couldn't be better executed. Complemented with an extensive selection of wines, this dining experience certainly changes the pace when dining in Thailand. For those who want to experience not just international delights but enjoy local flavours and delicacies, can indulge in the hotel buffet or a la carte during breakfast, lunch or dinner. For a modern bar experience, it is recommended to have pre-dinner cocktails or wine at Latitude19. 

The rate starts at 6,600 baht (£150) per two nights including breakfast for two in a Deluxe Garden View room. For more information on booking a stay www.marriott.com/ceim