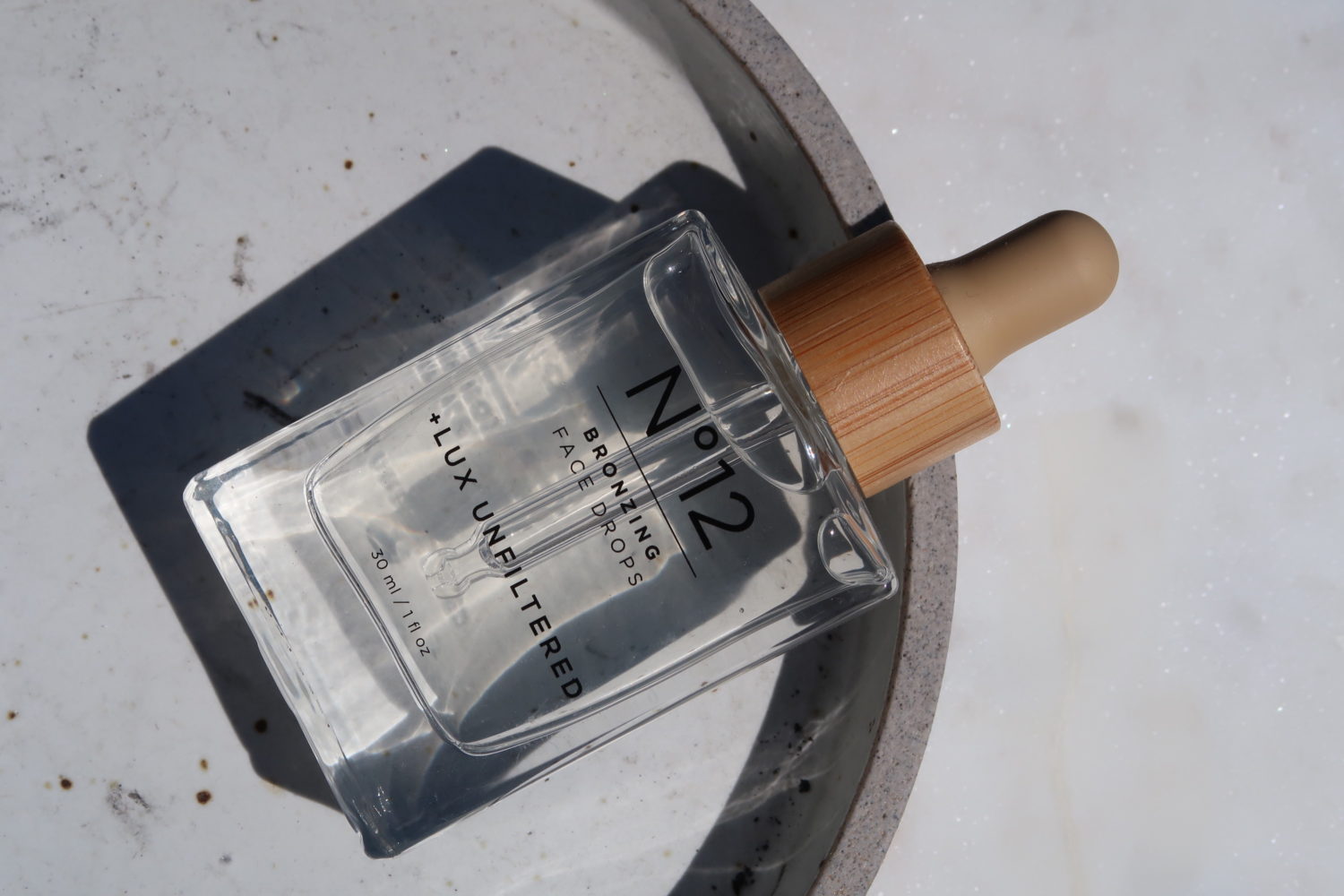 You can use many different products to get a great complexion, but one that stands out above the rest has to be a self-tan facial bronzer. When you understand how to use one and how to choose one, you'll realize that this could be one of the most powerful products in your makeup kit, giving you a flawless and healthy look you'll love and be proud of.
With that in mind, here are some of the best skin bronzers to give you the result you want and ensure your complexion is one to be envied.
Lux Unfiltered No12 Bronzing Face Drops
What is it you're looking for in a facial bronzer? If it's a fragrance-free, vegan, award-winning product, look no further than Lux Unfiltered No12 Bronzing Face Drops. These are ideal for sensitive skin thanks to their natural ingredients, and you can easily use them every day, making them an integral part of your beauty routine. They might be slightly more expensive than some others, but that's because they'll last a long time and give you the results you want. Plus, you can choose the exact level of your tan – the more drops you use, the deeper your tan will be. Ensure you wear gloves or wash your hands immediately after use to avoid staining. You can buy on the official website here or from Amazon here.
Beauty Pie Awesome Bronze Gradual Tan Drops
One of the issues you might find when you're using facial tanning drops is streaks. Many products will leave you with streaks and lines, which don't look natural at all. Plus, the more you try to fix the issue, the darker your tan will go (because you're adding more product), and that's not always ideal (or natural) either. What's the solution?
The solution is something like Beauty Pie Awesome Gradual Tan Drops because they're streak–free and don't flake or cause strange patches on the skin either. The color you'll end up with isn't too orange, and if you take care how much you use, you'll find you have a lovely natural tan without any sun damage. The color will fade over about a week, and you can top it up when you need to.
St Tropez Luxe Tan Tonic Glow Drops
When you're looking for a great facial tanning solution, you don't just want to pick something that offers good color and a natural look – you'll want something that doesn't damage your skin and, if possible, something that makes your skin feel great and keeps it healthy. This can seem like a lot to ask, but with St Tropez Luxe Tan Tonic Glow Drops, it's not something you'll need to be concerned about.
These great bronzing drops include hyaluronic acid, vitamin C, and niacinamide, ensuring your skin is hydrated, nourished and that it glows with health as well as the fake tan you've decided to use. Brilliantly, there's no sticky feeling after using this product, so it's easy to apply your makeup over the top of it too.