If you go down to the woods today, you're sure to find something truly bonnie. Hidden in the leafy shadows of the Kincardineshire woodlands are wilderness cabins and bothies awaiting the adventurous traveller.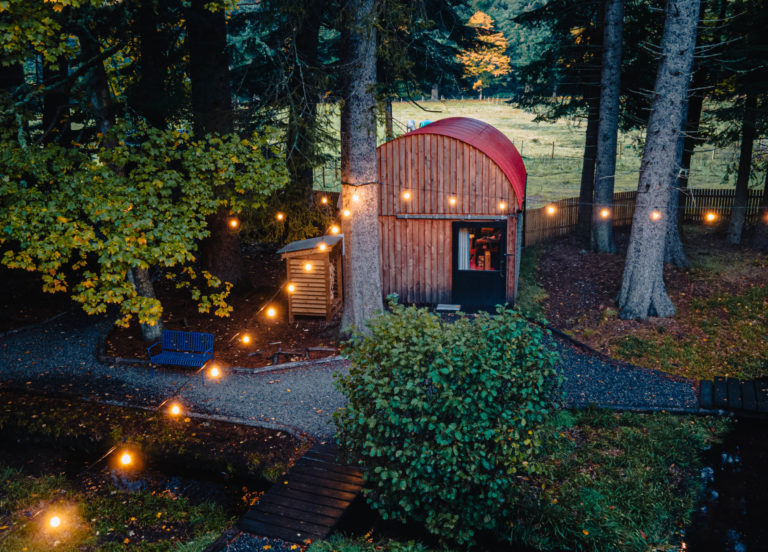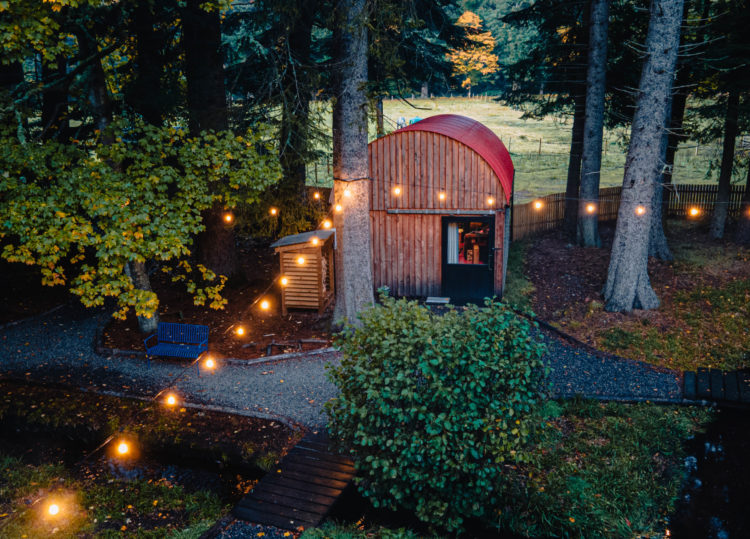 While Scotland is abundant with quirky accommodation options, this camping retreat is second to none. Just 25 miles South West of Aberdeen, and near the picturesque town of Braemar, Glen Dye Cabins and Cottages is a private estate of about 30,000 acres of dense forest. Featuring converted cabins and cottages, a renovated 1840s sawmill and a remodelled 1950s Airstream Safari caravan, there's no shortage of one-of-a-kind places to call home for a weekend. What's more, the Glen Dye team, who are on hand throughout your stay to ensure you get the full experience of the estate, have just added a beautiful caravan conversion, named the Showman's Caravan, to their list of accommodation options.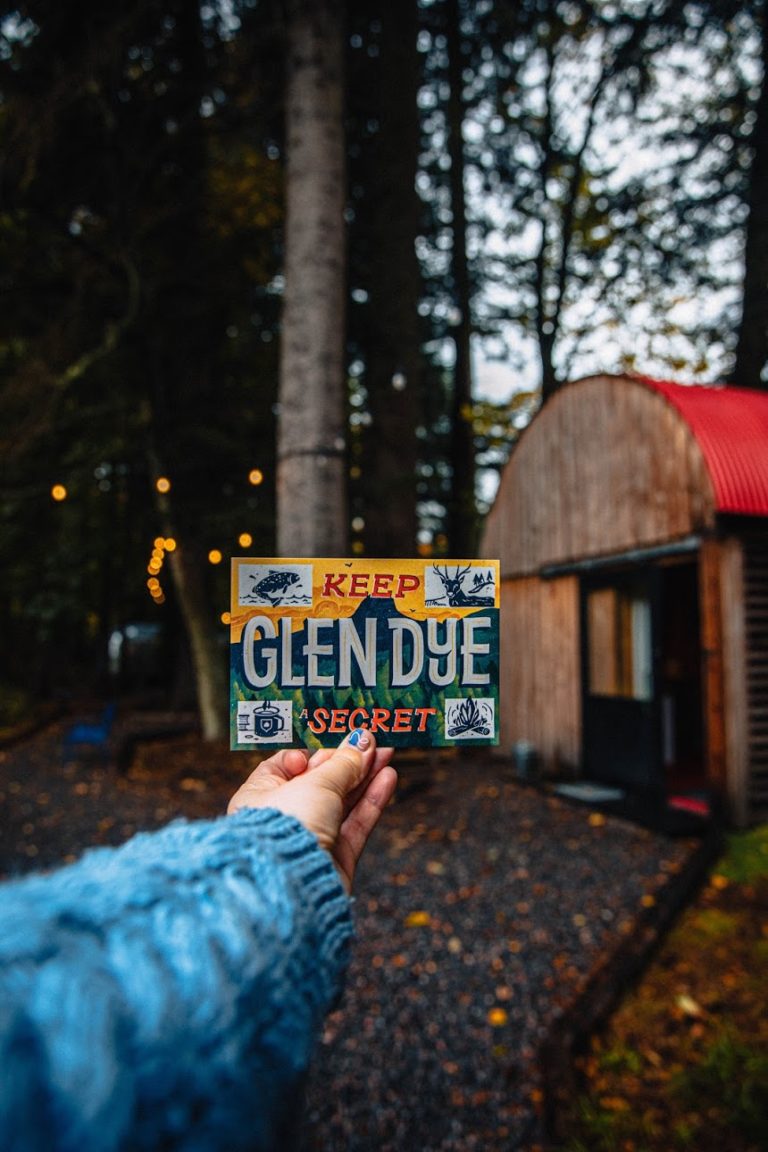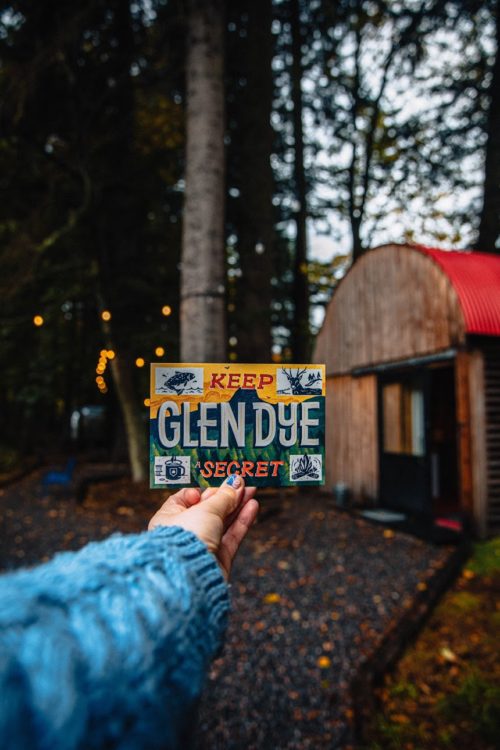 To awake each morning to the sound of the babbling River Dye, opt for the 1890s North Lodge and River Cabin. For bigger groups, the Steading Cottages are ideal and are aptly situated close to the Games Room and the BYOB Glen Dye Arms — yes, there's a traditional pub on-site. Does it get much better?
Well, yes, actually.
Perhaps the most standout feature of this family-owned and run woodland paradise is The Sawmill. Far from a place to simply rest your head, The Sawmill will ignite your inner adventurer. Simple and humble in ways, utterly luxurious in others, The Sawmill marries together our need for respite with our appetite for reconnection with nature. The traditional renovated Sawmill, where guests can cook meals and play heated games of monopoly in front of the fire, sits centre stage, ringed with fairy lights that lead the way to a 1950s Airstream Safari and a pink-doored Shepherd's Hut. Both offer sleeping quarters for The Sawmill's guests, with a beautifully designed bathroom — featuring a hot shower, no less — standing between the two.
The Sawmill was originally built in the 1800s and acted as a refuge and a seed store for the estate's foresters, so aptly the Glen Dye team have adorned its walls with memorabilia of their family estate history.
To maximise the outdoors experience, The Sawmills also features an outdoor, rainwater shower for the brave and a wood-fired Swedish hot-tub for those who prefer something a little more laidback, like stargazing with a glass of red in hand. The latter takes some time to heat up, so crack open the Big Green Egg and BBQ dinner while you wait for your evening of relaxation to commence.
You'll likely wake each morning to the sound of wild pheasant in the surrounding fields, so grab your coat and take a walk through the woods to awaken your senses. Keep your eyes peeled for stags and deer along the way, before returning to your humble dwellings for a hot cuppa.
Time slows down at Glen Dye and the lack of phone signal and temperamental wifi forces even the workaholics among us to switch off for a day or two. Following a year of uncertainty and stress, Glen Dye Cabins and Cottages are redefining how people holiday, giving guests the chance to reset and reconnect with themselves and loved ones in surroundings that Mother Nature has designed to inspire.
Glen Dye has been Scotland's best-kept secret, until now — it needs to be top of your 2021 Staycation list.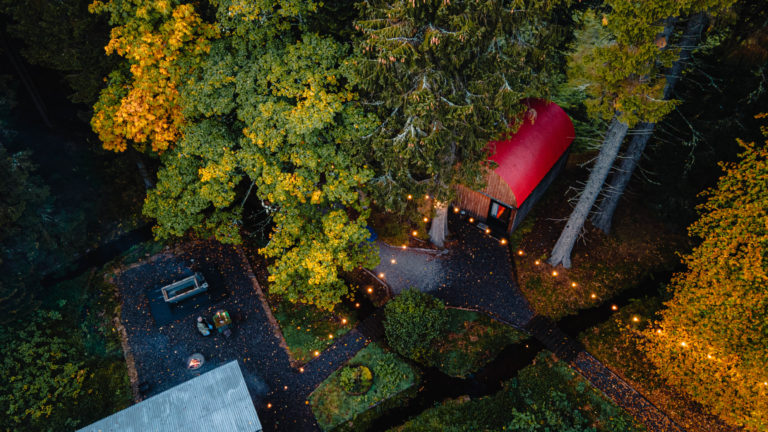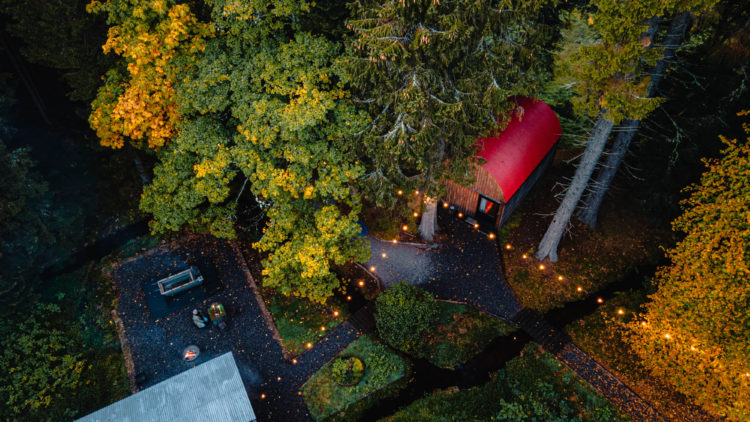 *For a little something extra, sign up for Camp Glen Dye, a calendar of intimate experiences for like-minded people to 'rewild' their lives and their creativity.