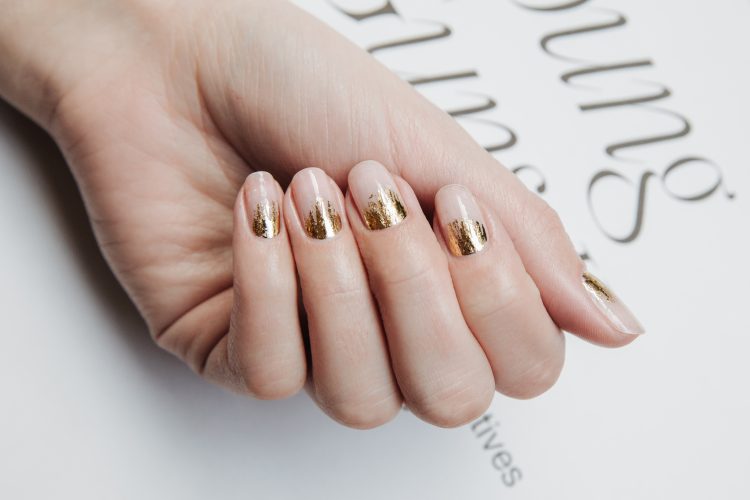 Located just off of Oxford Circus, DryBy London is a split-level hair and nail salon which has revolutionised the nail salon experience for a new generation. The tranquil salon is lit with giant Jo Malone candles and incense sticks, the air heavy with the heady aroma. The service is highly polished and professional.
Start with a deep cuticle treatment and hand massage before an indulgent shellac treatment. DryBy has captured the attention of beauty lovers with its beautiful intricate designs which are a work of art. DryBy's signature 'Hi' design has gone viral, where the word is written in a flourish across your nail in gold or silver. There are so many to choose from, even Vogue's Beauty and Lifestyle Editor Lauren Murdoch-Smith and leading beauty influencer Alessandra Steinherr have contributed designs.
The designs are subtle, unique and expertly done (ask for Corina), whether you want delicate gold glitter tips, a smattering of silver stars or classic red, there is no salon that will do a more impressive job.

@drybylondon
74 Mortimer Street,London W1W 7RZ