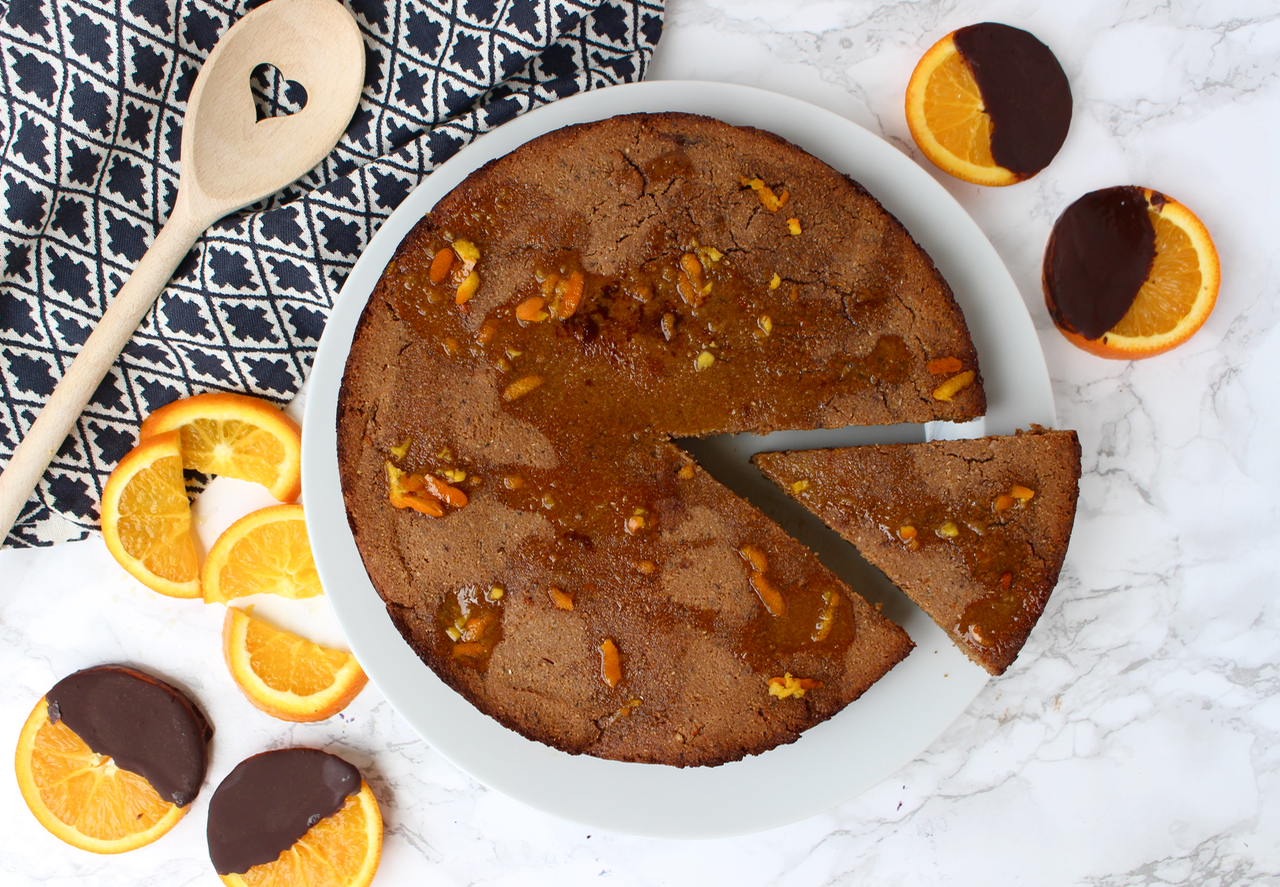 Ingredients:
230g Merchant Gourmet Dried Polenta
200g ground almonds
50g buckwheat flour
4 tsp arrowroot flour
5 tbsp cacao powder
Zest + Juice 2 oranges
3 tbsp chia seeds mixed with 8 tbsp water
250ml almond milk
180ml maple syrup
3 tbsp coconut oil + extra for greasing
1tsp vanilla extract
1 tsp baking powder
Pinch of salt
For the orange glaze:
Juice + Zest 1 orange
1/2 tbsp coconut oil
2 tbsp maple syrup
Method:
1.Pre-heat the oven to 150 degrees celsius
2.Add the chia seeds to a small bowl or mug and combine with the water. Set aside for 10 minutes until a gel forms
3.Heat the 3 tablespoons of coconut oil in a pan until it melts
4.In a large mixing bowl, combine all the cake ingredients (including the thickened chia seed mixture and melted coconut oil). Stir until really well combined
5.Grease a 18cm cake tin with coconut oil then spoon in the cake mixture
6.Bake in the oven for 30-40 minutes or until you can poke a knife through the middle and it comes out clean
7.Leave the cake to cool for 30 minutes
8.To make the glaze, simply add the ingredients to a saucepan and heat on a low-medium temperature until everything is smooth and a kind of syrup forms
Recipe created by Nourishing Amelia for Merchant Gourmet.