If you're looking to escape, but can't clear much time in your diary, then consider booking a break at Eastwell Manor – an undiscovered gem of a hotel that literally has it all…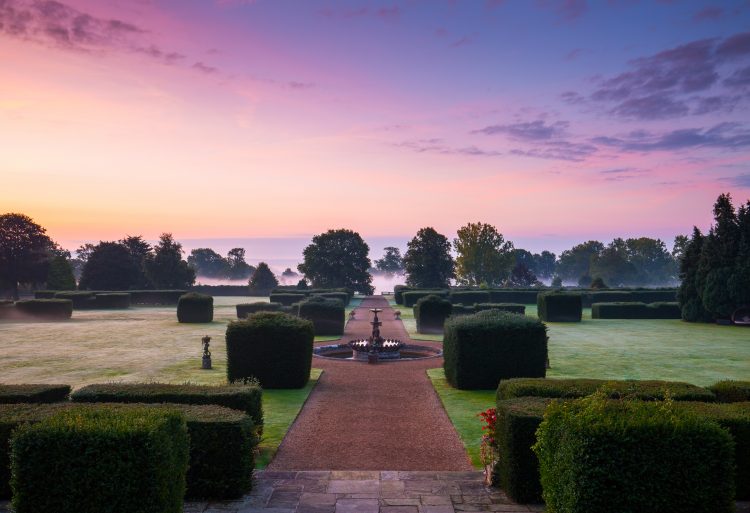 Stately home vibes? Tick. Majestic suites with breathtaking views? Tick. Cosy corners with roaring fireplaces? Tick. Breathtaking grounds? State of the art spa? Delicious food and decadent cocktails? Tick. Tick. Tick.
Nestled in the gorgeous Kent countryside, it's hard to believe that you're just an hour's drive from London as you meander through the grounds of Eastwell Manor. My husband and I had just 24 hours staying at this gorgeous Champneys spa hotel, but when we left it felt like we had been there for days.
As soon as we stepped through the stone-flagged courtyard (that dates back to 1066) all of our daily-life stresses seemed to instantly melt away. And walking towards what can only be described as one of the most breath-taking hotel entrances ever seen, we knew we were in for a decadent treat.
The facilities are second to none at Eastwell. On arrival we were lucky to catch one of the hotel's infamous falconry displays from the comfort of our suite. Their on-site falconry houses the most stunning range of eagles and falcons I have ever seen in captivity. Each bird has it's own large 'house' and are regularly flown freely for guest displays around the grounds.
There's 3000 acres of beautifully landscaped gardens around the Manor that's perfect if you love a countryside ramble. There are opportunities to take a trip around the nine-hole golf course and a dip in the 20m heated outdoor pool too.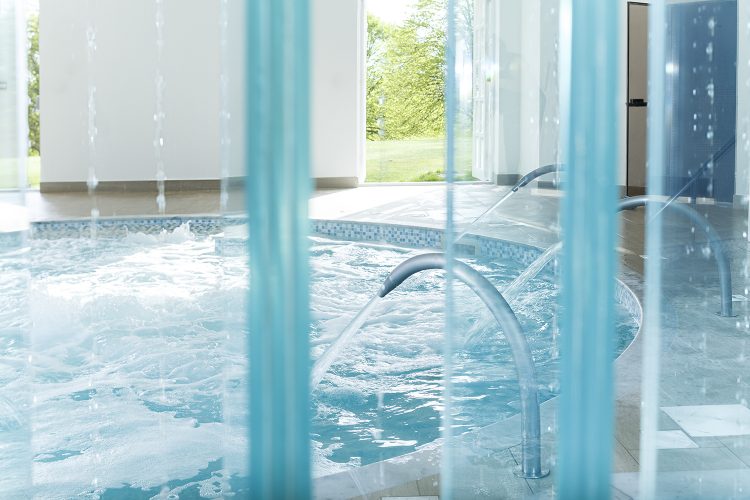 But by far, our most favourite part of the stay was the time in the spa. Managed by the infamous Champneys chain, it has everything you expect from a world-class spa including a hydrotherapy pool, sauna, steam and swimming pool.
My husband had his second ever massage (I know!) during our stay and it's now safe to say that he is now addicted. The therapists swept us both into a calming stress-free state thanks to the gorgeous bespoke massages on offer and we left for dinner feeling totally relaxed and recharged.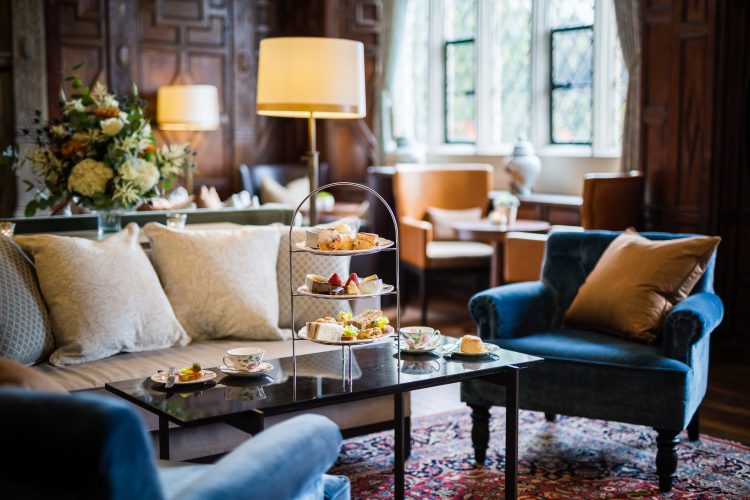 Breakfast, lunch and dinner are served at the newly opened Brasserie, or you can tuck into some healthy bites at the restaurant in the spa. The bar and lounge in the Manor House is definitely worth a visit. Their afternoon tea is renowned in the area and the cocktails are so delicious too (what I'd do for another sip of one of their Bakewell Martinis).
Thanks Eastwell Manor for our mini escape…we will definitely be back soon! 
Eastwell Manor, Champney hotel and spa.
Eastwell Court, Boughton Lees, Ashford TN25 4HR