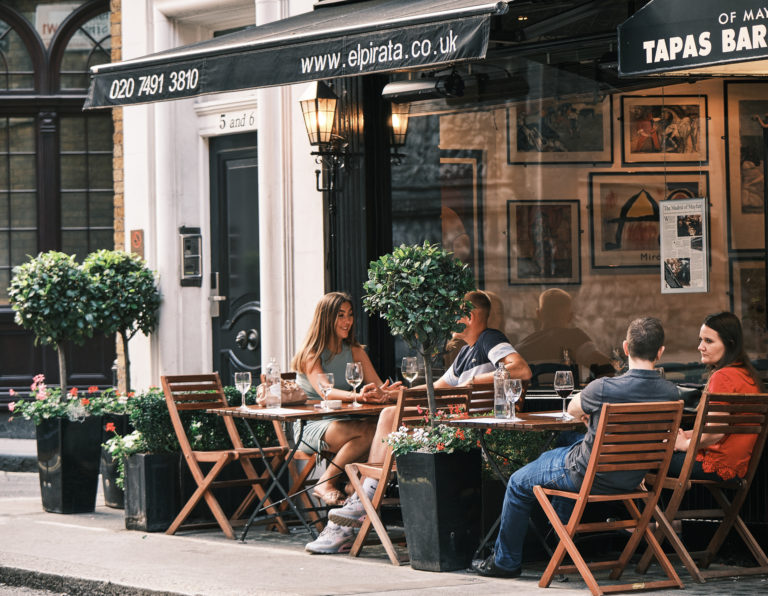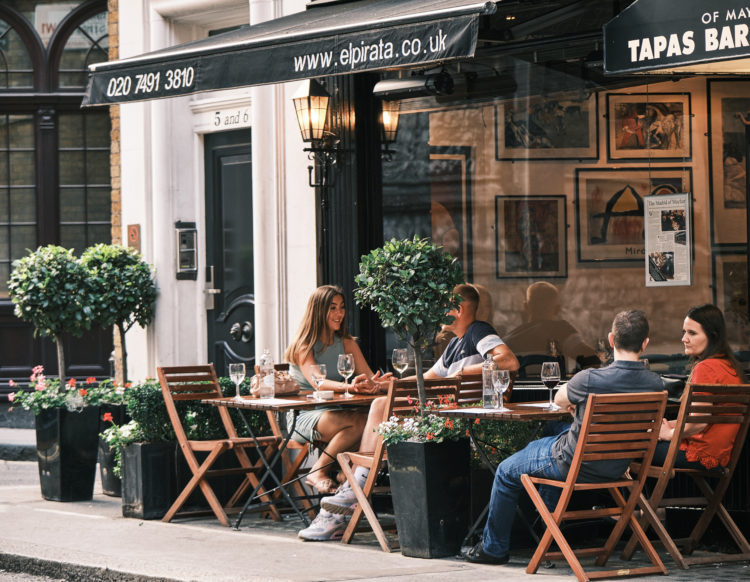 The glorious arrival of the trendy tapas restaurant in the UK heralded the start of something novel which never really left the British gastronomic scene; the sharing menu. Greedy fingers would scratch and gouge at their competitors like frenzied, fleshy gannets – all descending at once on the assortment of frighteningly 'instagrammable' terracotta micro dishes. Then comes the fierce burrowing as nails claw aside garnishes in a manic culinary excavation. The most ironic thing of all was the wonderful paradox at the end of the meal whereby each diner felt too ashamed to be the table's Judas and eat that last, solitary nibble in each bowl. A charmingly British retrospective sense of shame; 'yes, I may have raked my nails through my fiancee's flesh to get at the first mini-arancini ball, but I sure as hell won't be the glutton who eats the last one'. It becomes farcical when someone's resolve breaks and aforementioned final surviving nibble is broken in half and only 50% of it is consumed. How many times can desperate diners halve that remaining morsel before it reaches subatomic level?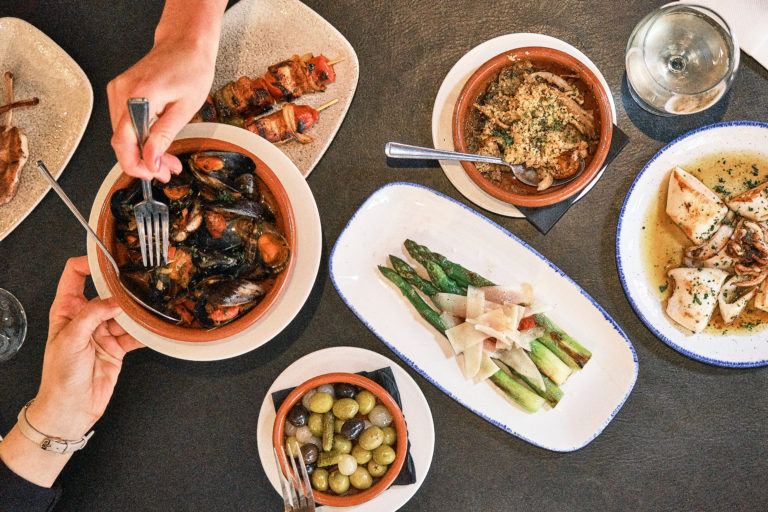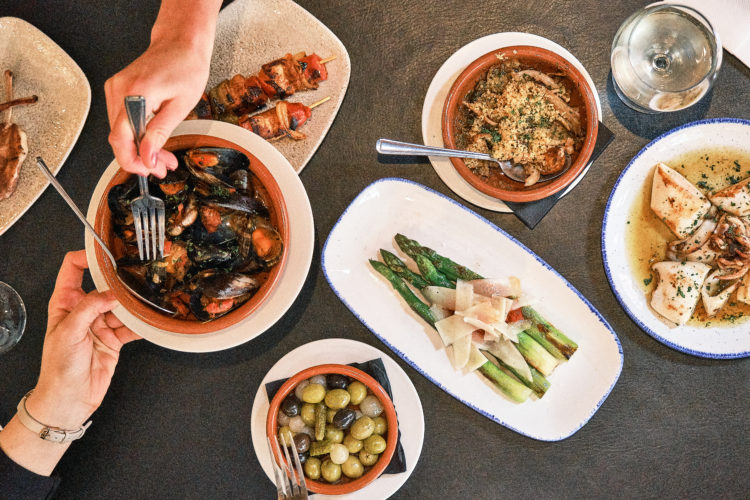 Contrary to the above inevitable dance of death, there is a 'correct' way to do Tapas, and that is at El Pirata of Mayfair. This buzzing little joint has been going strong since '94; the Fresh Prince was in full flat-top mode, Pulp Fiction had just been released and Queen Lizzie had just brandished her novelty oversized ceremonial scissors and opened the Channel Tunnel – a big year, you will agree. El Pirata of Mayfair, as the name would indicate, is plum in the middle of London's West End and attracts a charmingly eclectic audience of hedge fund tycoons plotting global domination over a glass or eight of Rioja, thrill seeking glitterati fuelling up for an eve of debauchery at a nearby late-night den of iniquity, and the gastronomic Illuminati who simply recognise that this is the best and most genuine tapas in London town.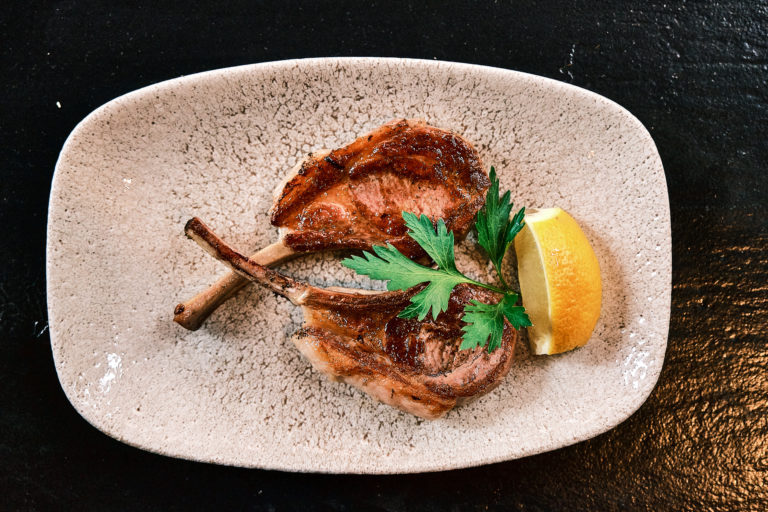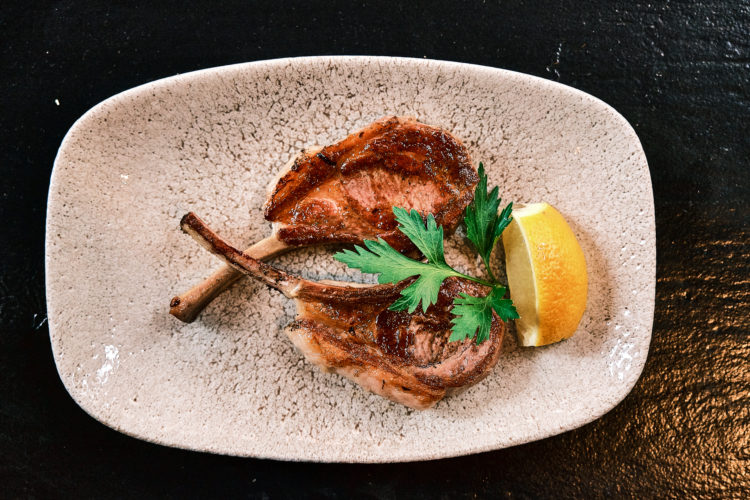 The restaurant has cemented itself as an authentic and much loved dining destination thanks to a combination of factors. Primarily it, put simply, offers damn good food at fair bang for the buck, but it is so much more than just that. El Pirara oozes unpretentious charisma, which, let's face it, is somewhat of a rarity amongst the dining emporia of West 1. Its 'jefe', Jose Rodrigues, understands what the clientele of El Pirata want and he knows how to provide it. It is thanks to this that the restaurant commands a loyal band of disciples, some local, some international, who will drop by each and every time they touch down in the Big Smoke. I hear that breaking necks and cashing cheques makes one famished.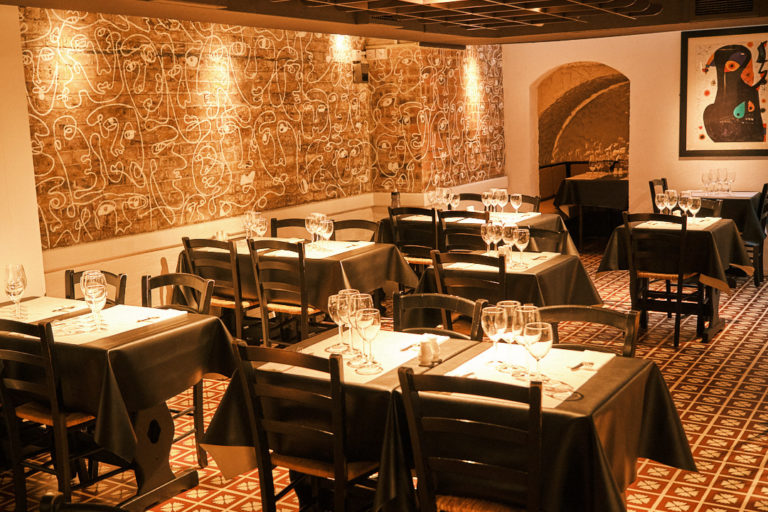 The menu is pretty all singing and dancing with more than 40 options to choose from. There are all the customary 'go to options' and plenty of recurring dishes which remain El Pirata staples by popular demand. The grilled artichokes hearts with garlic alioli are not to be missed, nor are the succulent hunks of chorizo in a red wine sauce. These get the stomach rev'ed up for further indulgence in the shape of the marinated chicken skewers, the chickpeas with slow cooked aubergines or perhaps a few sly tiger prawns in olive oil and dried hot peppers. There are various pre compiled menus to share which allow diners to simply point, click and then enjoy their journey throughout Iberia. Covid Compliant Al Fresco dining will be available in April too.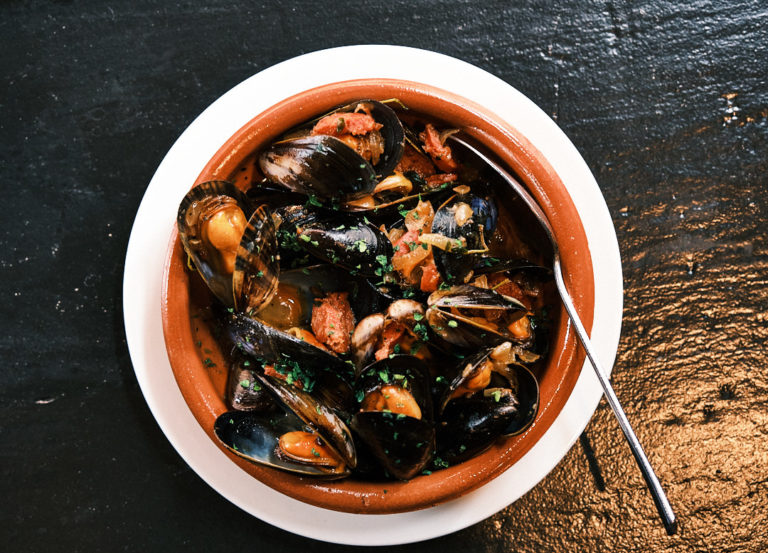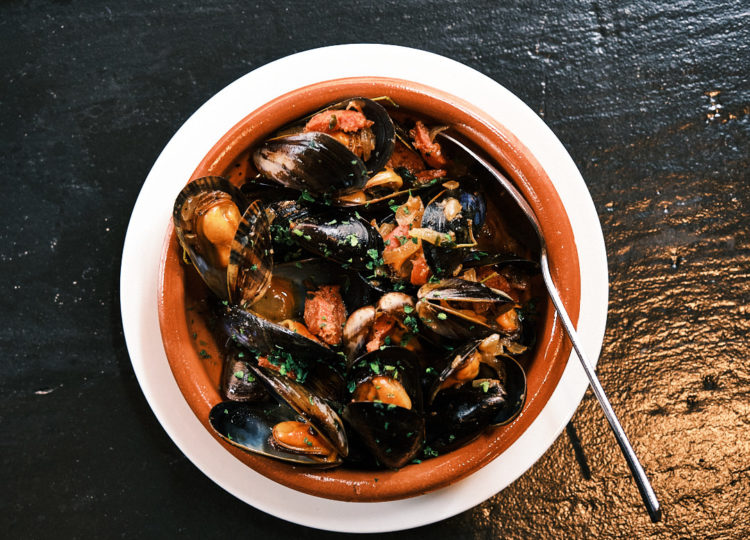 The restaurant buzzes with cheery diners and by 9pm the Spanish wines are flowing liberally and the atmosphere has reached a crescendo of jubilation. Grinning diners admire the black and white photographs and Spanish artwork which adorn the walls of this low lit, informal culinary haven. Black woodwork and wrought iron give it a nearly NYC 1950s charm.
Service is attentive and regulars are treated like royalty at El Pirata. This is a London icon and, fortunately for us, it's here to stay.
5 – 6 Down St, Mayfair, London W1J 7AQ