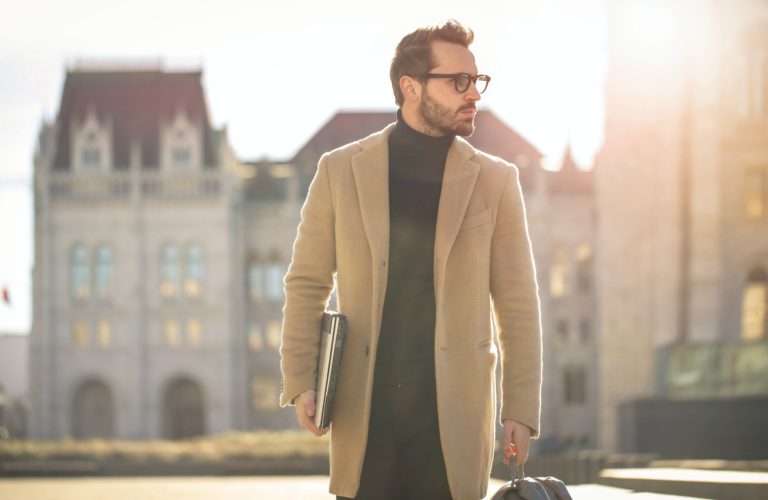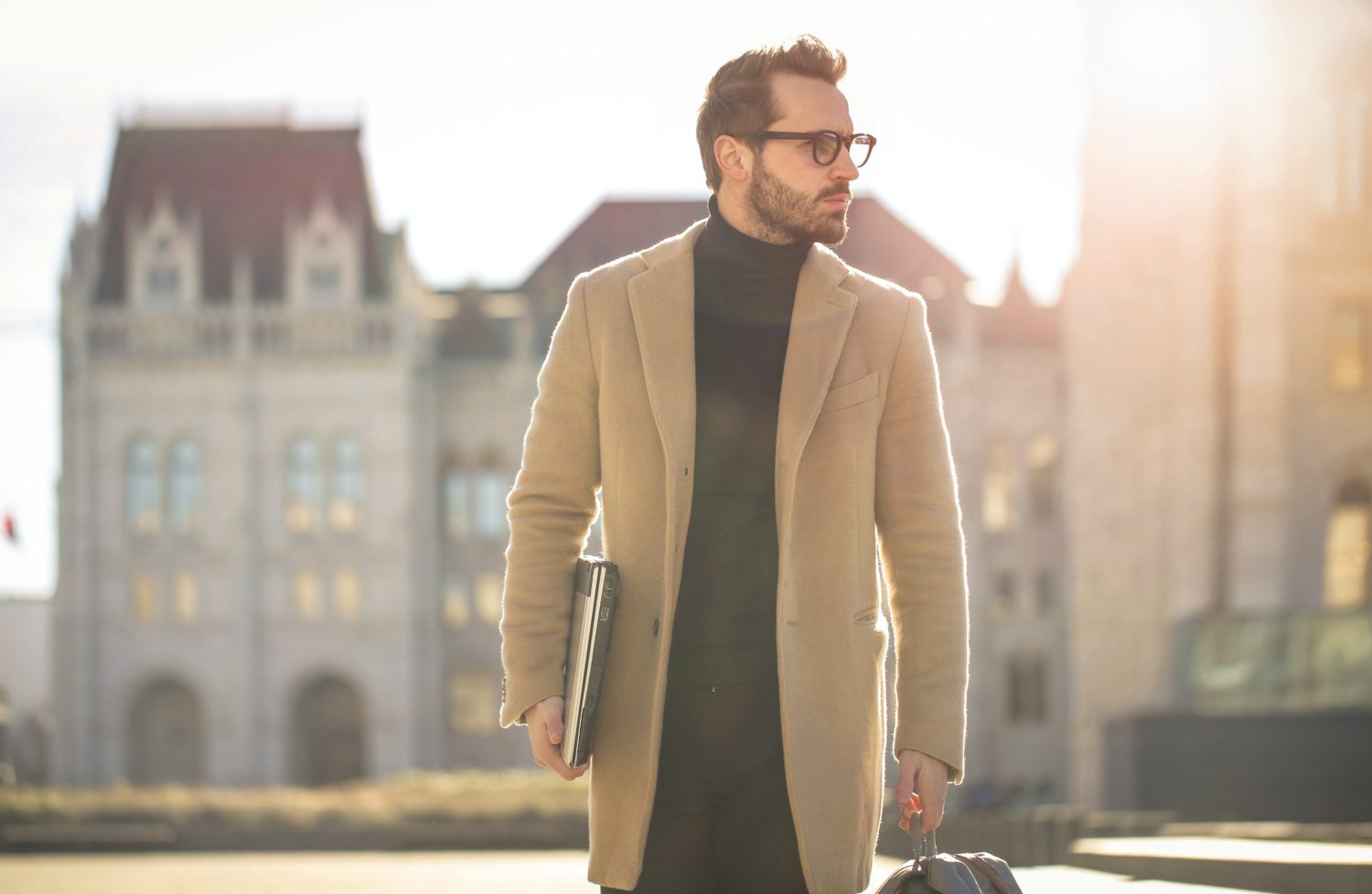 In the world of fashion, staying ahead and elevating your wardrobe is essential for every stylish gentleman. While trends may come and go, certain classic pieces are timeless and can form the foundation of a versatile and sophisticated wardrobe. In this article, we will explore essential pieces that every man should consider adding to his collection. From tailored suits that exude elegance to versatile leather jackets that offer a touch of ruggedness, these wardrobe staples are the key to unlocking your sartorial potential and making a lasting impression.
The Timeless Elegance of Tailored Suits
A well-tailored suit is the epitome of elegance and a must-have piece for any man seeking to make a strong statement. The perfect suit should fit like a second skin, accentuating your best features and giving you a commanding presence. When choosing a suit, opt for classic colors like navy, charcoal gray, or a subtle pinstripe pattern for a sophisticated touch. Investing in high-quality materials such as wool or wool blends ensures longevity and a polished appearance.
To elevate your wardrobe further, consider customizing your suit with personalized details, like functional buttonholes on the sleeves or a monogram on the inside pocket. A well-fitted suit can be dressed up with a crisp dress shirt and tie for formal occasions or dressed down with a well-tailored shirt and pocket square for a more relaxed yet dapper ensemble. Remember, the key lies in the fit, so don't hesitate to visit a skilled tailor who can craft a suit that perfectly complements your physique.
Embracing Rugged Sophistication: The Timeless Leather Jacket
When exuding rugged sophistication, a leather jacket effortlessly takes center stage. This iconic wardrobe essential has transcended decades of fashion trends and continues to be an emblem of timeless style. The versatility of a leather jacket is unparalleled, allowing it to seamlessly transition from casual to semi-formal settings. Choose a classic black or brown leather jacket for maximum adaptability.
The key to selecting the perfect leather jacket lies in the craftsmanship and quality of materials. Look for full-grain or top-grain leather for durability and a rich, authentic look. Pay attention to details such as zippers, buttons, and stitching, as these can significantly impact the overall aesthetic. Pair your leather jacket with dark jeans and a white men's polo shirt for a cool, casual look, or layer it over a tailored shirt and chinos for a more polished appearance. Whether you're heading out for a night on the town or a weekend adventure, the leather jacket effortlessly enhances any outfit.
Elevate Your Footwear: The Classic Oxford Shoes
They say a man's shoes reveal much about his personality and attention to detail, making footwear a crucial element of your wardrobe. The classic Oxford shoe, with its clean lines and timeless design, is the epitome of refined elegance. Available in various colors and finishes, the Oxford shoe offers versatility, allowing you to effortlessly transition from formal occasions to business meetings or even semi-casual affairs.
Invest in a high-quality pair of Oxfords made from genuine leather for comfort and longevity. Choose black or brown Oxfords as they are the most versatile and can be paired with a wide range of outfits. Whether you're wearing a suit, dress pants, or chinos, a pair of well-polished Oxfords adds a touch of sophistication to your look. To maintain their pristine appearance, store them with shoe trees and regularly condition the leather. Remember, the devil is in the details, and a well-chosen pair of Oxfords can elevate your style and leave a lasting impression.
Elevate Your Casual Style: The Versatile Henley Shirt
While tailored suits and dressy attire have their place, a well-rounded wardrobe also includes pieces for casual occasions. The versatile Henley shirt effortlessly combines comfort and style, making it an essential addition to your casual collection. With its buttoned placket and comfortable fabric, the Henley strikes the perfect balance between a t-shirt and a polo shirt, making it suitable for a wide range of activities.
Opt for high-quality cotton or cotton-blend Henleys in neutral colors like navy, gray, or olive green. These colors can be easily paired with jeans, chinos, or shorts, offering endless possibilities for relaxed yet fashionable outfits. Layer the Henley under a denim jacket or a lightweight cardigan for a touch of warmth and added style during cooler days. Whether you're grabbing a coffee with friends, heading to a weekend brunch, or simply lounging at home, the Henley shirt guarantees a polished and laid-back look.
Accessorize with Style: The Timeless Wristwatch
No wardrobe is complete without the right accessories, and a timeless wristwatch is a classic piece that adds sophistication to any outfit. A well-crafted wristwatch not only serves its functional purpose but also elevates your overall appearance. Choose a watch that complements your style, whether it's a simple and elegant dress watch, a rugged and sporty diver's watch, or a vintage-inspired chronograph.
Invest in a high-quality timepiece from a reputable brand that offers both durability and style. A stainless steel or leather strap provides versatility, as it can be dressed up or down depending on the occasion. When selecting a watch, consider the dial size and design to ensure it suits your wrist and personal taste. A classic wristwatch not only keeps you punctual but also showcases your attention to detail and appreciation for timeless aesthetics.
The Art of Layering: Essential Outerwear for All Seasons
As the seasons change, so should your outerwear. Mastering the art of layering is key to adapting your style to different climates while still looking fashionable. Incorporate essential outerwear pieces like a lightweight trench coat for spring, a versatile bomber jacket for autumn, and a practical parka for winter.
The trench coat's classic silhouette offers a touch of sophistication and can be worn over both formal and casual outfits. A bomber jacket adds a trendy yet timeless element to your ensemble, perfect for adding an urban edge to your look. During colder months, a well-insulated parka not only keeps you warm but also complements your winter outfits with its rugged charm. By strategically layering these outerwear pieces, you can create stylish and weather-appropriate outfits throughout the year, showcasing your adaptability and fashion-forward mindset.
By adding these three additional essential pieces to your wardrobe, you take your style to a whole new level. The versatile Henley shirt ensures you're fashionably at ease during casual occasions, while a timeless wristwatch adds sophistication to any ensemble. As you embrace the art of layering with essential outerwear for different seasons, you demonstrate not only your style prowess but also your practicality and adaptability. Remember, building a wardrobe that combines classic pieces with contemporary trends allows you to create unique and versatile looks that reflect your personality and stand the test of time. Elevate your wardrobe today, and let your fashion choices speak volumes about your timeless sense of style.