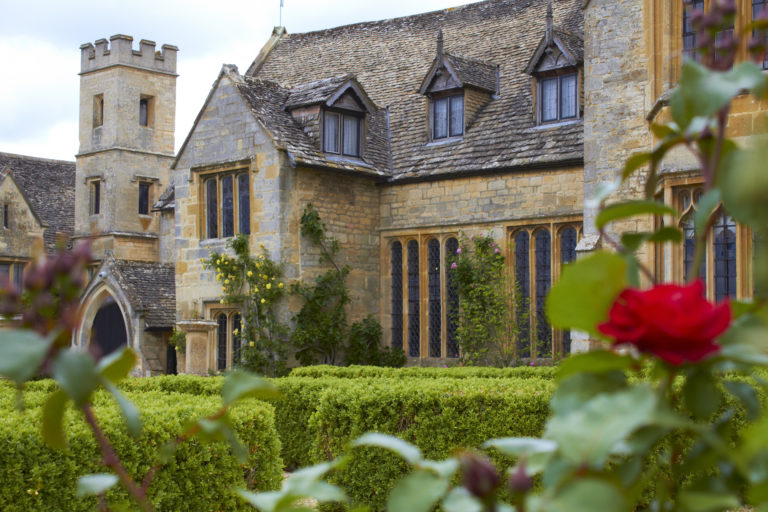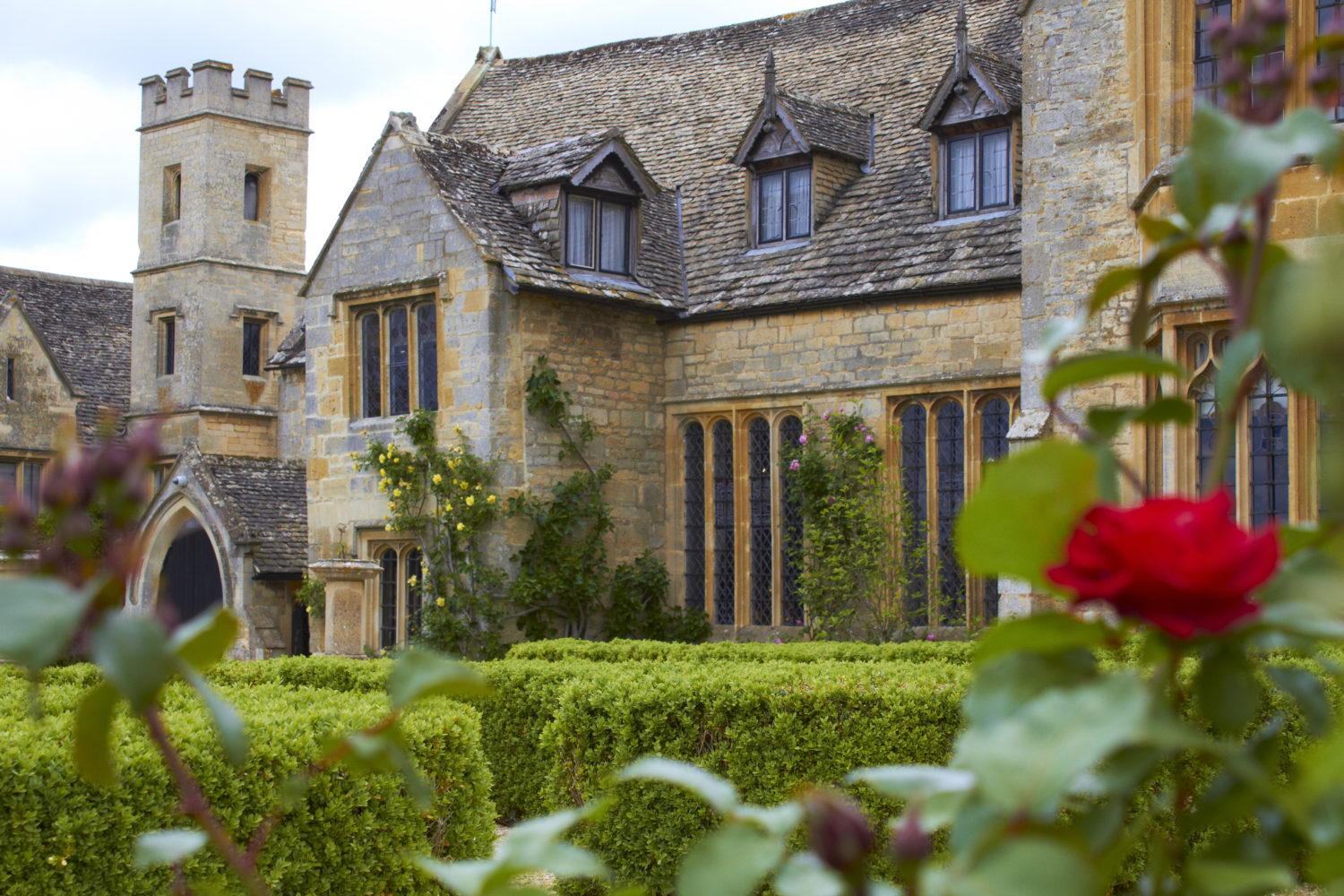 Whilst the global pandemic has dealt a cruel blow for international travel,
evidence of a domestic tourism renaissance abounds. Vacation starved Brits are casting their eager eyes around for the best of our sceptred isle's hotels and experiences because, if the last 14 months has taught us anything, we all need a serious treat to keep those spirits up – and British businesses need our support. Key metrics under consideration for this kind of staycation treat are things like; ease of access, surrounding environment for outdoor activities, gastronomic offering and, of course, exceptional quality. Ellenborough Park provides a resounding full score card in relation to all of these items.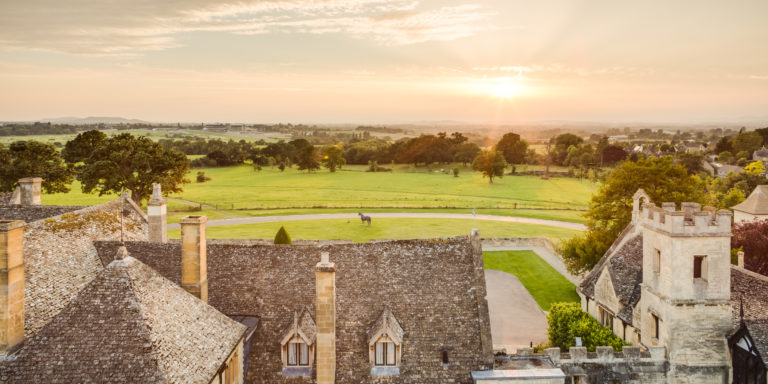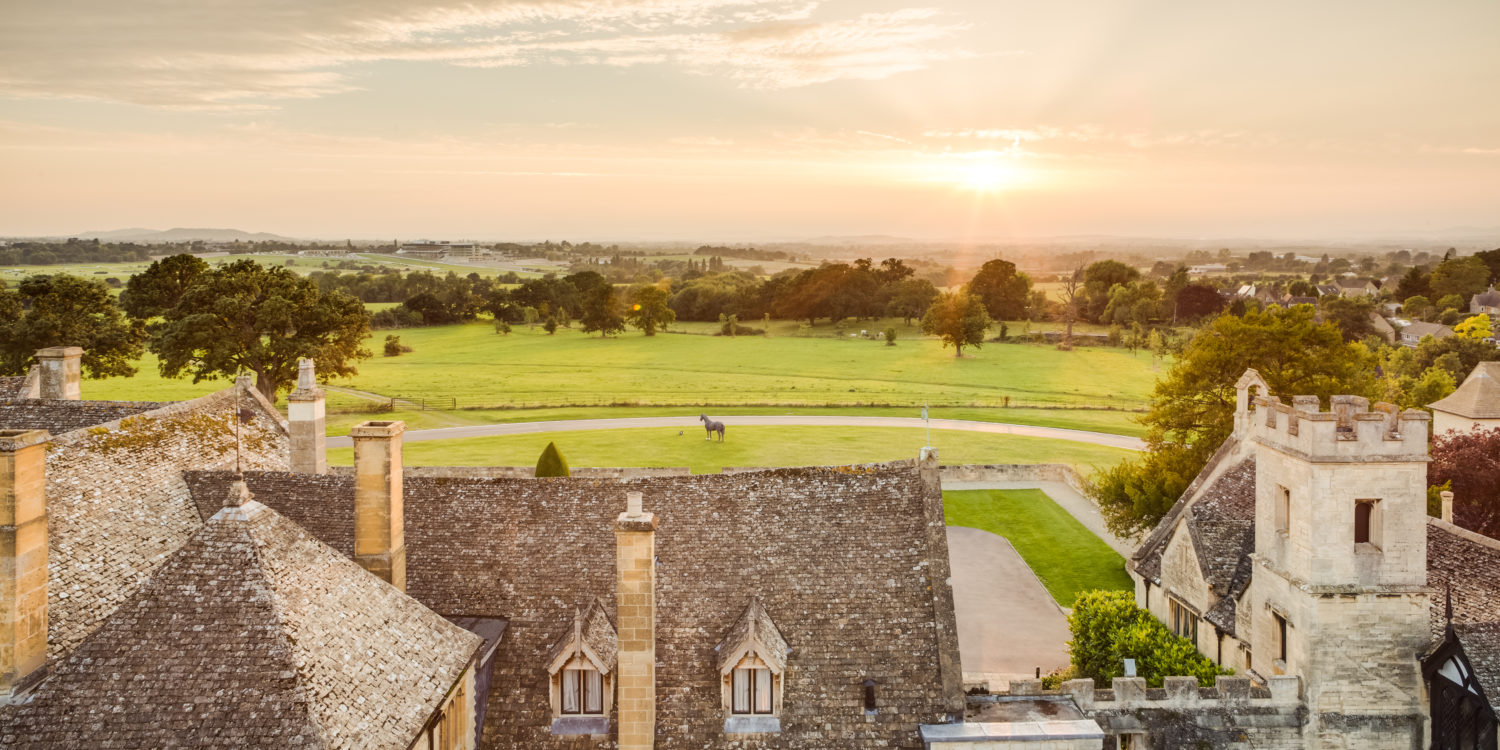 The hotel is set within easy access of the picturesque town of Cheltenham (often used for filming period dramas), which is itself easily accessed via Cheltenham Spa station (regular trains to London Paddington which take just two hours and one minute), and is a comprehensive tour de force in terms of its outstanding offerings, from its eye-wateringly impressive heritage, to its food, and to its highly polished amenities.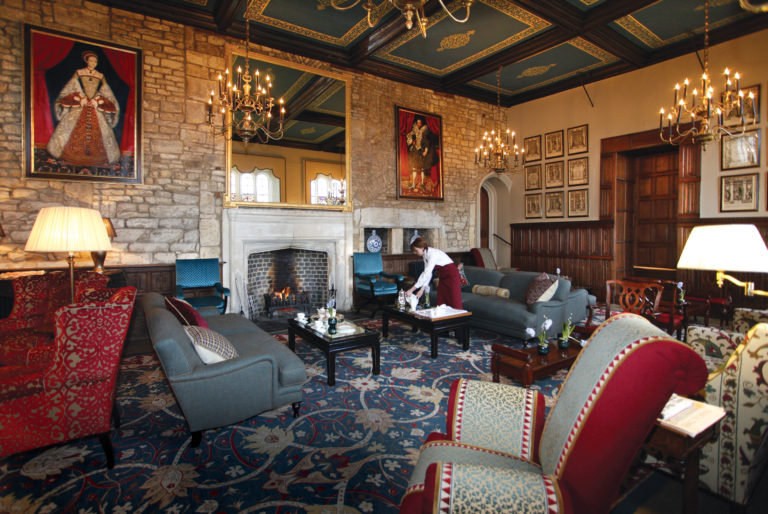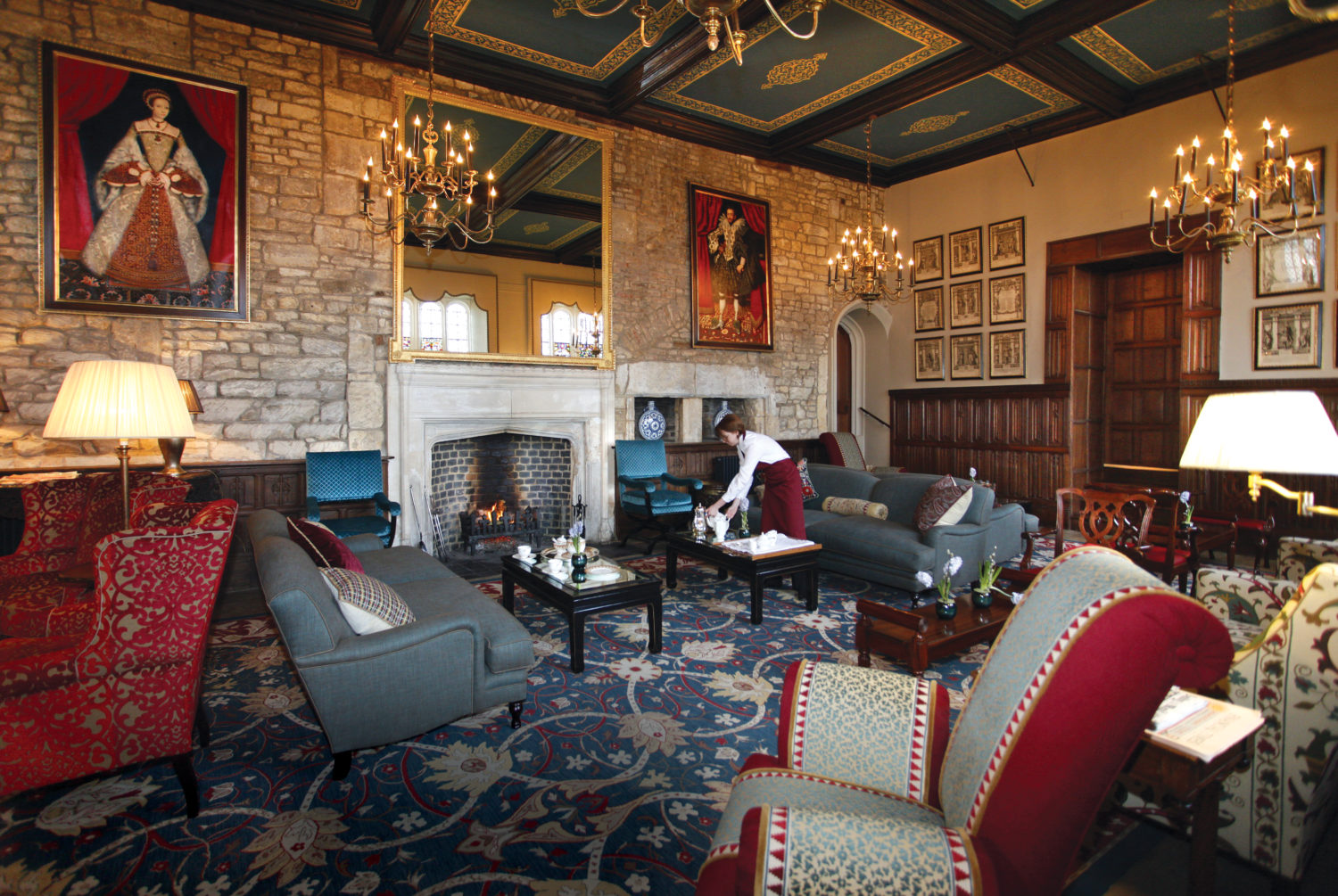 The hotel itself is a conversion from an extraordinary historic manor house
and is surrounded by a modest little 90 acres of rolling, emerald green
Gloucestershire land. The oldest part of the edifice is the Tudor 'Great Hall',
built in 1485 when Henry VII was on the throne. To look at it from the outside you immediately envisage the building as the seat of a wealthy landowner who might perhaps have used the house as a hunting lodge in times gone by, and ideal place for some self indulgent quaffing and gorging. However, this section of the building had more humble origins, and was built by a local farmer who thought the raised area of land might provide a pleasant vista. However, these humble origins gave way to more aristocratic bearings when, as the building was added to, developed and gentrified, the 1st Earl of Ellenborough, former Governor General of India, purchased the estate. Every part of the hotel tell a story, including the musket shot holes in the front door from the Civil War. You'll find yourself getting pleasantly surprised by cosy little nooks and crannies which lead off the labyrinthine corridors.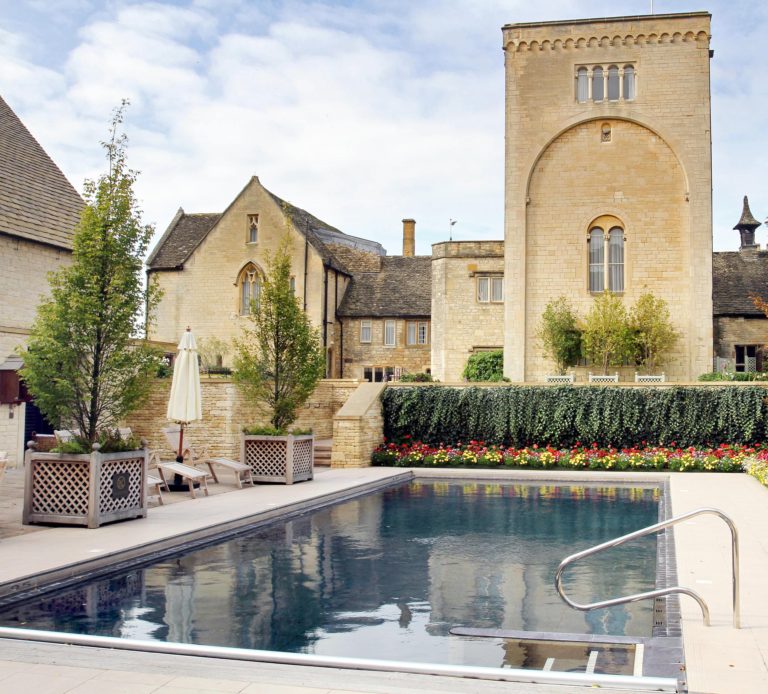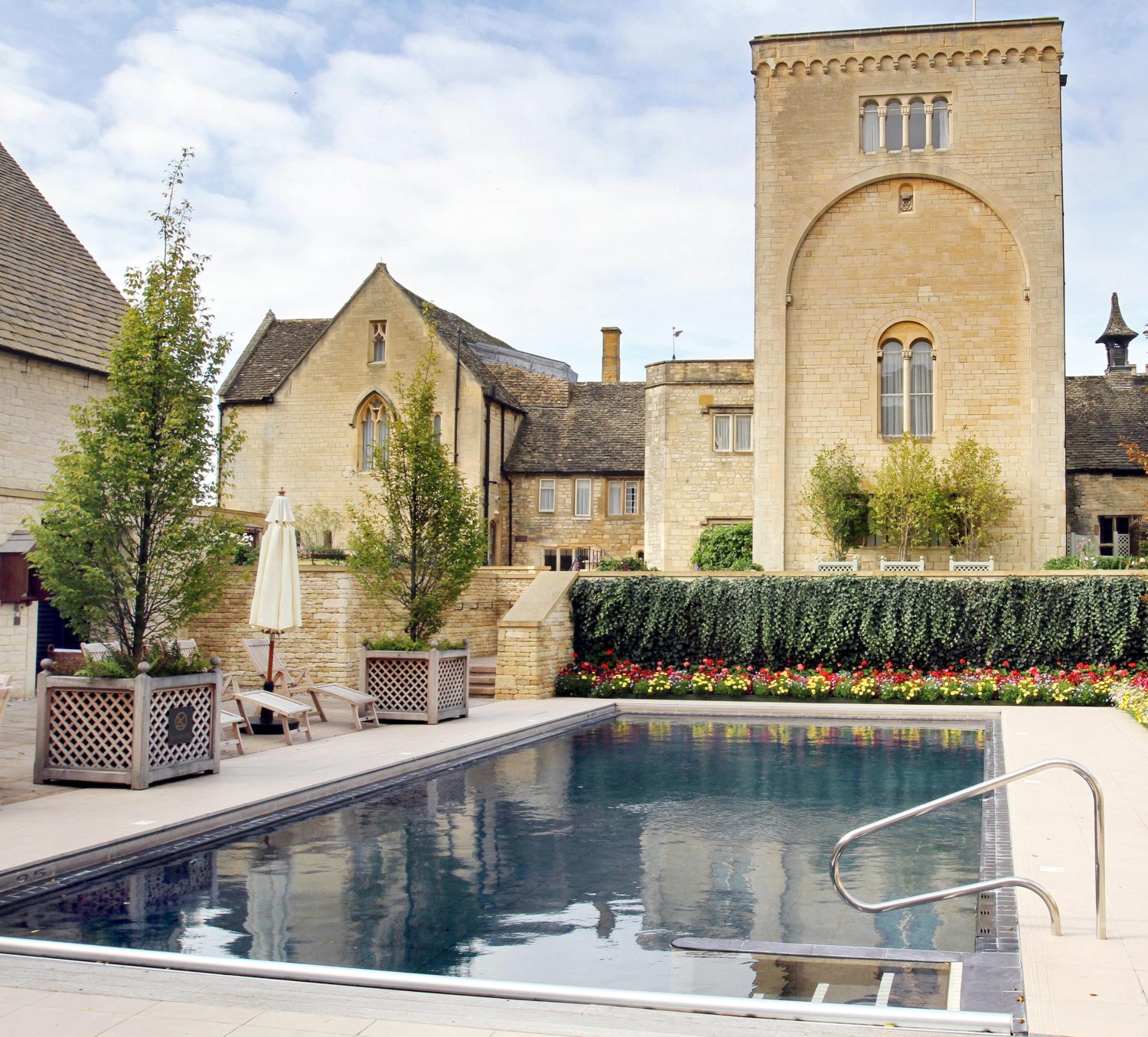 Now the hotel represents a handsome symbiosis between its past and its
present as the old features of the hotel have been carefully preserved whilst
modernisation provides all the slick comfort you would expect from a five star hotel with a reputation as prestigious as Ellenborough Park. The hotel boasts61 elegant rooms, with suites also benefitting from majestic four poster beds. My own room had a gorgeous panoramic view out over the grounds and a truly titanic white marble bathroom complete with free standing tub and separate shower with a drencher shower head. All the beds at the hotel are 'Hypnos' to provide a blissful night's sleep nestled amongst snow white bed linen as tawny owls call mournfully to each other.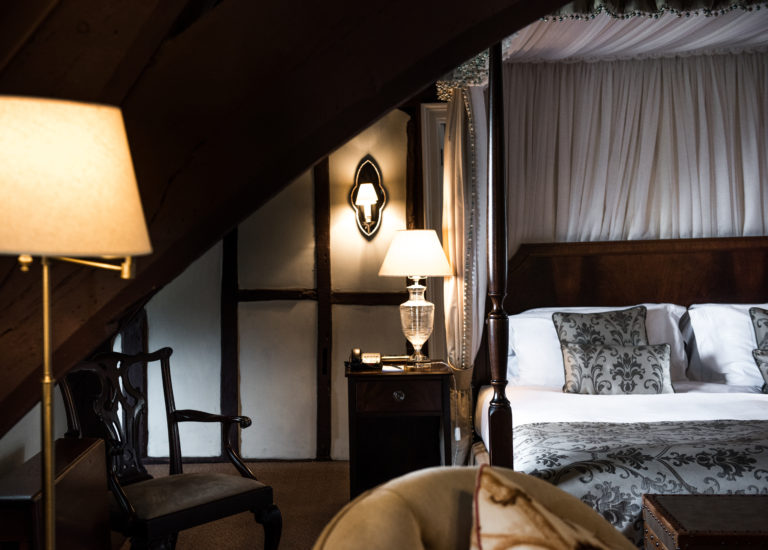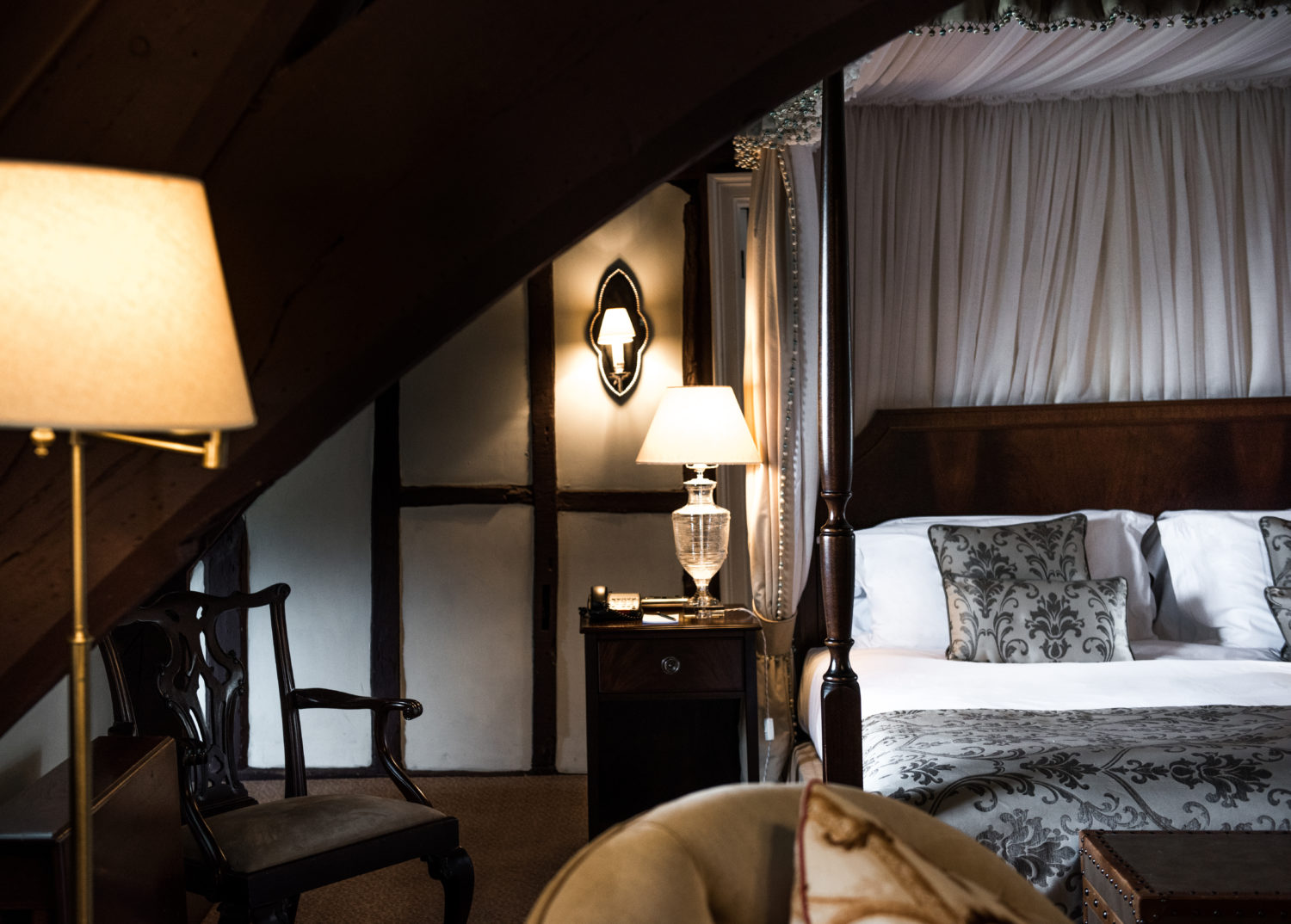 The options are endless at Ellenborough Park as the hotel also boasts a
stellar spa and gorgeous, well heated outdoor pool. Sadly, the weather gods did not smile on me for my own visit and the heavens opened throughout my time so I wasn't bold enough to take a dip, though with Spring in full flow and Summer just round the corner, there will be plenty of opportunities for having a swim or two. The spa uses super premium Elemis products and offers the customary range of treatments; pampering massages, skin care, even bespoke pregnancy appropriate packages.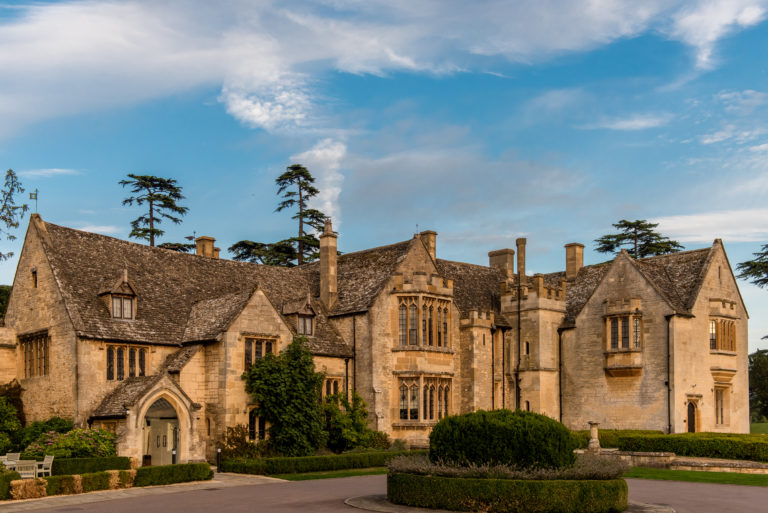 The gastronomic offering at the hotel comes in various shapes and sizes. The hotel has set up 'Al Fresco Carriages' which are chic micro pods on the south lawn allowing for some splendid covid compliant dining. However, with the long awaited rule slackening ahead of us, not only will the rooms re-open at the hotel (17th May) but so will the restaurant for the usual in-situ dining. The Horse Box is a more informal restaurant in the old converted stables, it's a comfortable and homely set-up flanked by open beams and offers some splendid local fare, light bites and a knock out Sunday roast. 'The Restaurant' which offers fine dining options will re-open in due course, so we eagerly anticipate the inventive flare and exemplary quality that this restaurant has become well known for.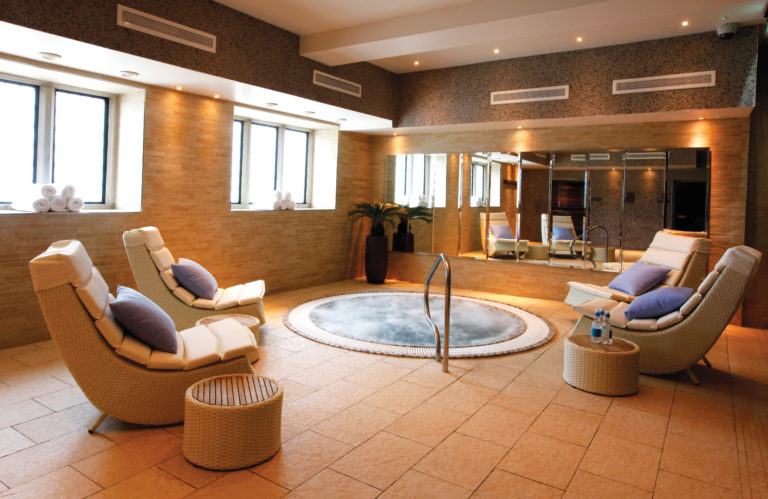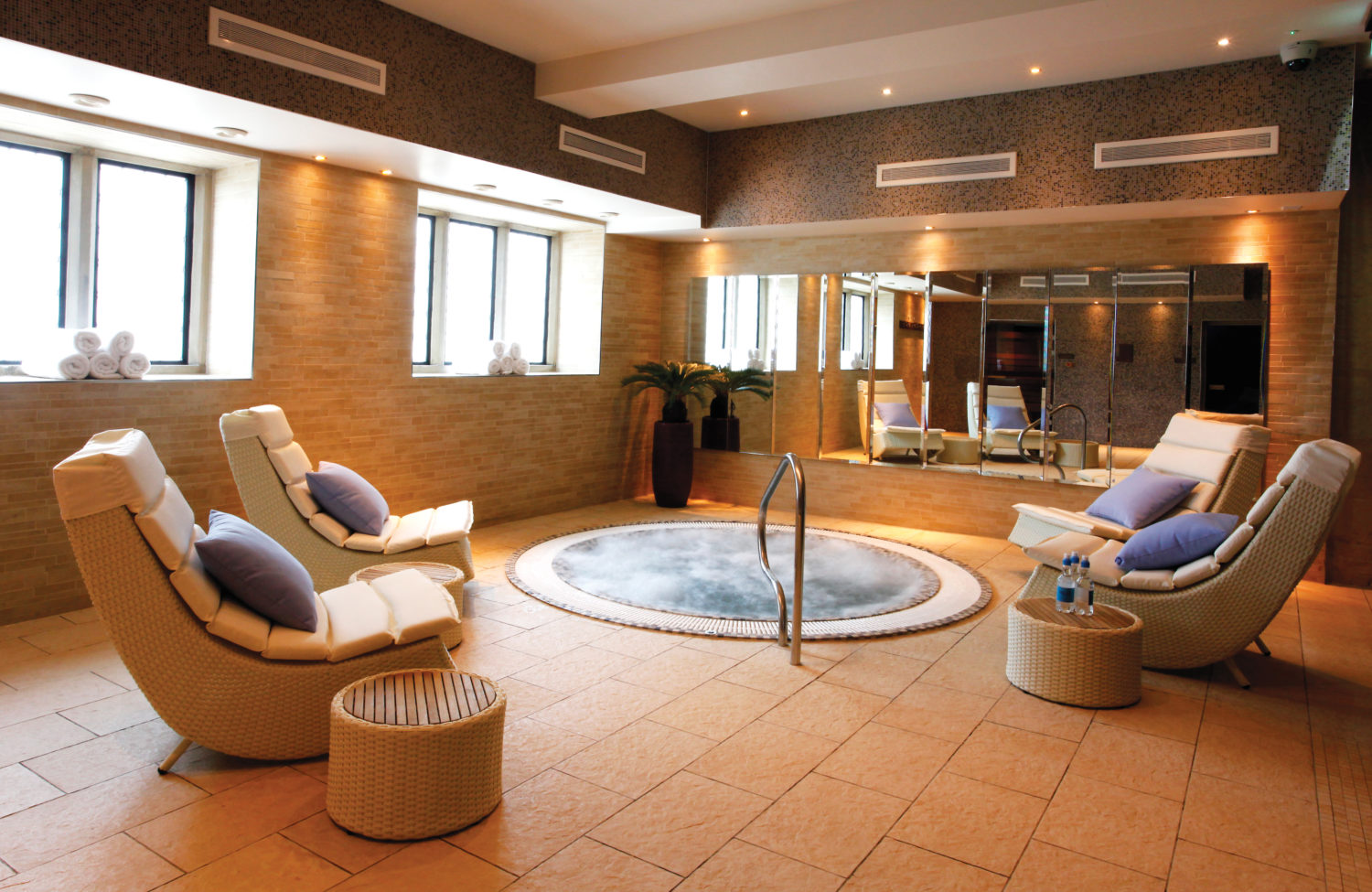 For those who are keen to get out and about and explore the wonderful and
extensive grounds of the hotel, there is plenty to see. Ellenborough may be
most famous for its incredible proximity to the Cheltenham Races track, but its own land is a filled with wildlife which is more than worth a little adventure. Staff at Ellenborough Park can kit you out with the requisite attire for those wishing to be at one with nature. Short local trips can also be arranged to sites of interest like Snowshill Manor and Hildcote Gardens. The magnificent staff at Ellenborough are brimming with great tips and can advise visitors on how to get the best out of the Cotswolds and Cheltenham. All the employees will cheerily go above and beyond to ensure that each and every guest has the very best Ellenborough Park experience.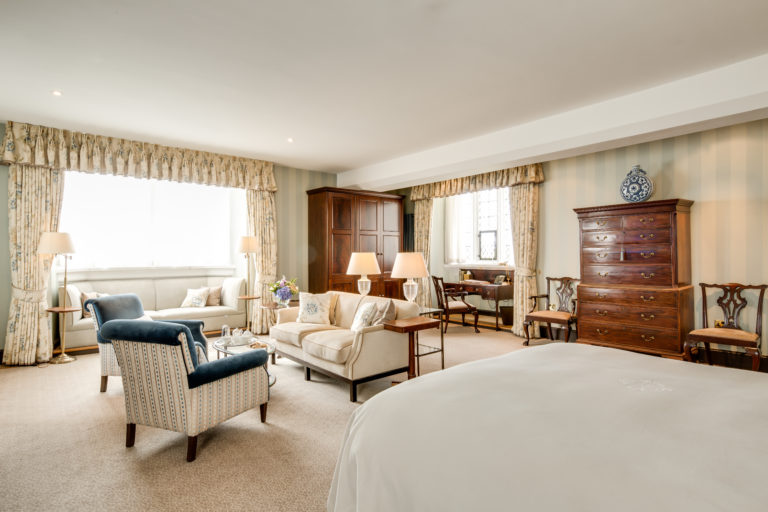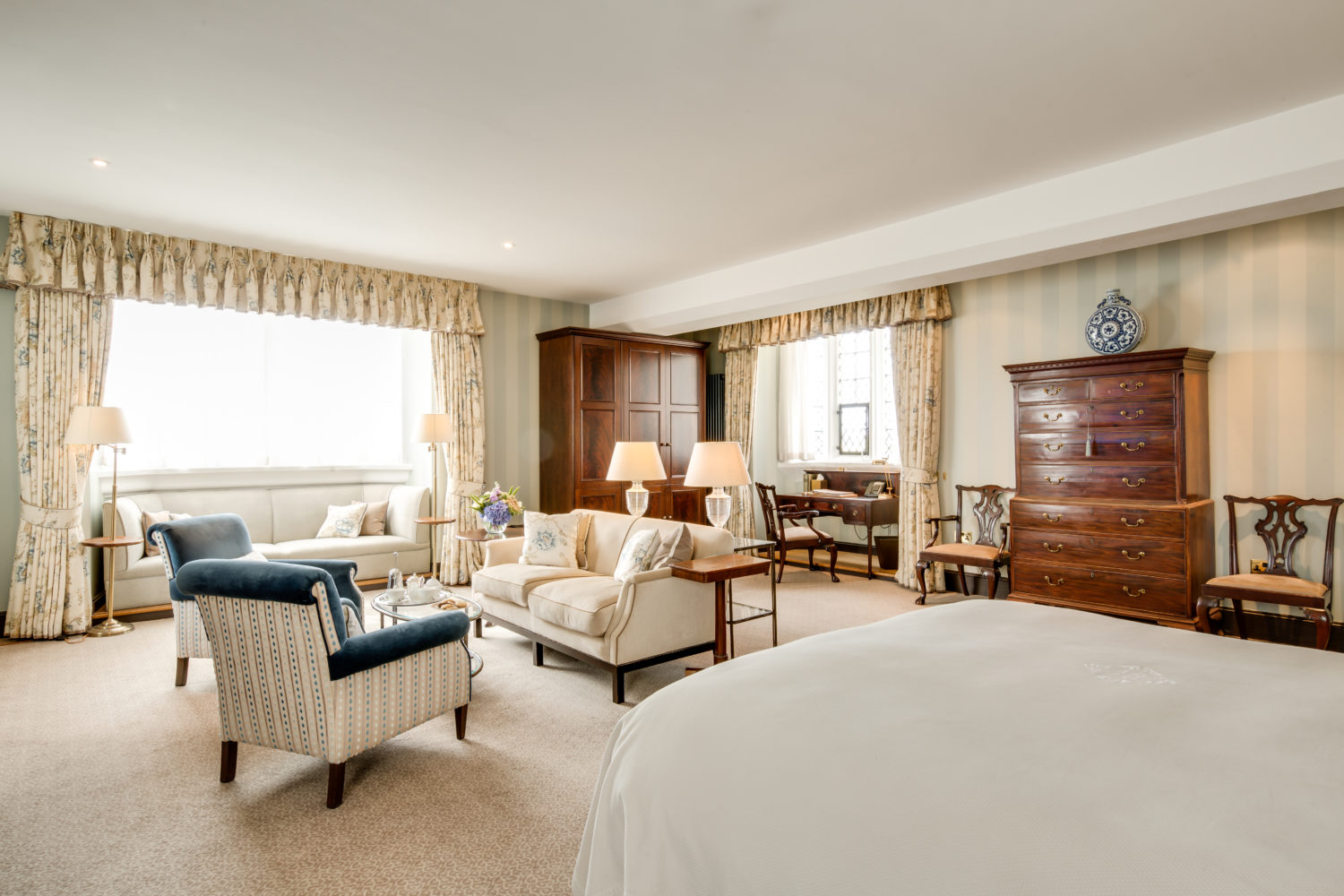 For those looking to venture out of our forced pseudo house arrest then look no further. Ellenborough Park is an exquisite stay-cation destination and is brimming with activities designed to ensure an unforgettable Cotswolds experience.
Southam Road, Cheltenham, GL52 3NJ, England