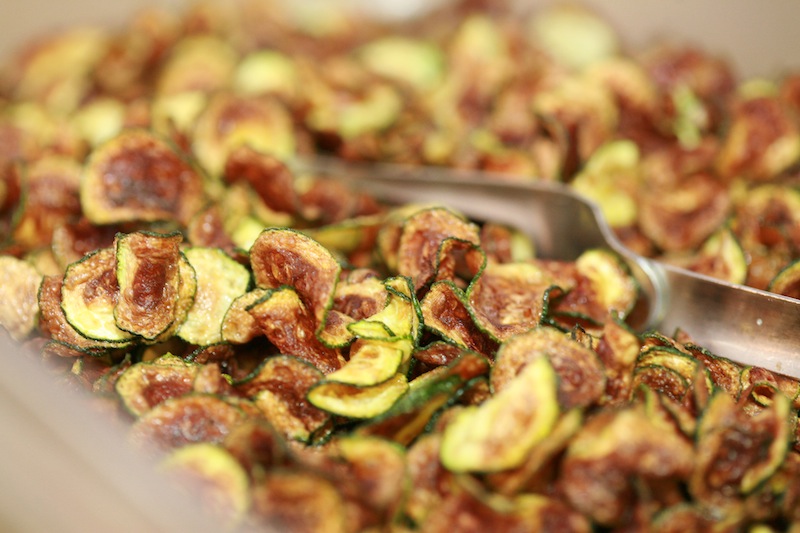 The unrelenting Roman sun has been over the yardarm for some while and you've officially had your fill of the altare della patria monument. Your phone memory is at breaking point with, what you're convinced is, side-splitting footage of you and your friend re-enacting the 'are you not entertained' scene from Gladiator at the Colosseum just a short walk away. The most important question that you can ask yourself is homing into view with frightening rapidity as you realise quite how thoroughly parched you are, and that that groaning sound isn't a gaggle of tourists admiring the sights in a vociferous fashion – it's your stomach. That question is – 'where shall we eat?'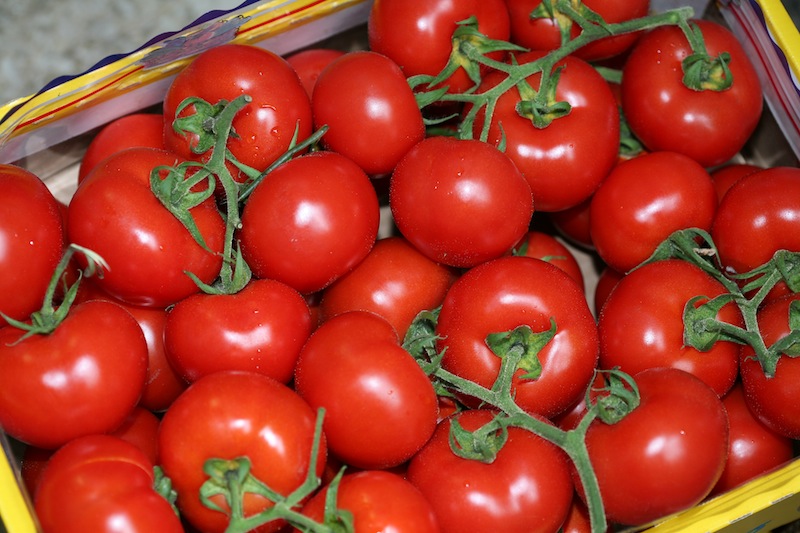 An extremely brief stroll from the majesty of the white monument that the Romans affectionately refer to as 'The Wedding Cake' is Enoteca Corsi. The enoteca was founded back in 1939 by the Corsi family from Tuscany, it has been resolutely family run since then and is moving towards the 5th generation of succession. Traditionally an enoteca is very much wine-o-centric and may sometimes serve a few light nibbles to go with a couple of glasses of wine in the Italian sun shared between friends. Such was the origin of Enoteca Corsi which was initially the supplier of the family's wine from the Chianti region to restaurants and bars across Rome. However, it wasn't too long before Agostino Corsi's cooking had graduated from being a simple, light bite for local pals to an irresistible full scale menu encompassing classic Roman dishes on an ever evolving, and ever more enticing, menu.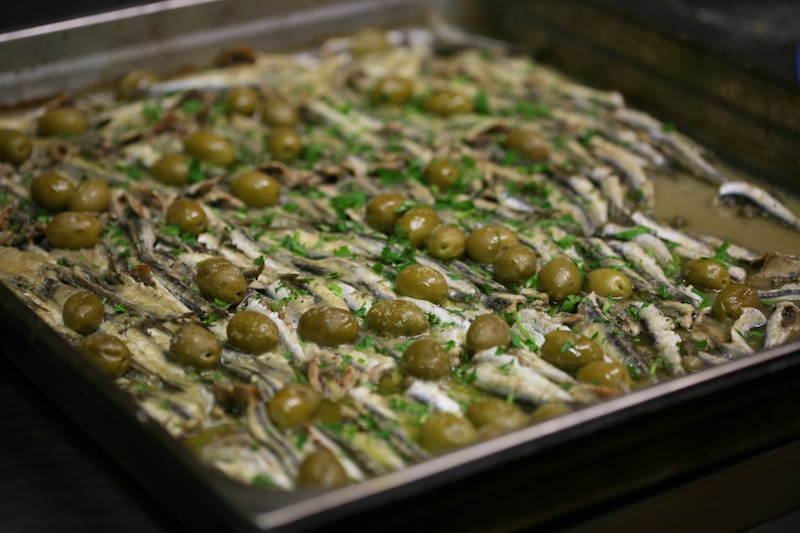 These days Enoteca Corsi has spread into two rooms in an expression of robust demand. The first was the initial enoteca, with floor to ceiling shelves brimming with bottles from major Italian vineyards and tiny, boutique growers alike. The second is packed with tables to cater for eager diners looking to sample whatever hearty classic emerges from the Corsi kitchen. At lunch time both rooms thrive with an enthralling and eclectic mixture of customers. Enoteca Corsi is barely a stone's throw from Rome's parliament and not a million miles from the Vatican so a mixture of whiter than white clerical collars, official looking governmental briefcases and white socks with sandals from a couple of mysteriously 'in the loop' Stateside tourists are dotted about the tables.
The enoteca is open for lunch Monday to Tuesday and for supper Wednesday to Saturday and whilst the menu evolves over time there are some gastronomic stars which feature week in week out; pasta all'Amatriciana on Wednesday, homemade gnocchi on on Thursday, baccalá (cod) on Friday and trip on Saturday. Of course some other iconic regional favourites feature, including cacio e pepe the thick pasta dish which is utterly synonymous with Rome's more informal cuisine, and a knock out carbonara.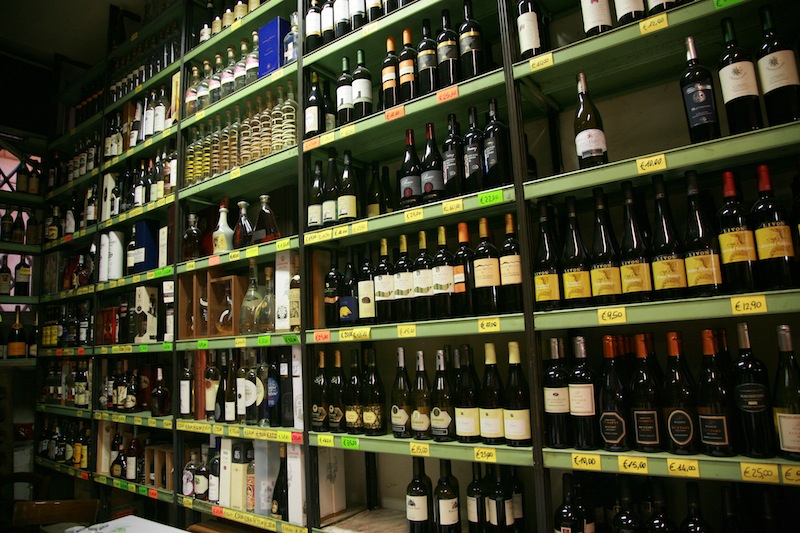 One of the best things about Enoteca Corsi is it's marvellous wine collection. The venue brims with nearly half a thousand bottles and the real kicker is that the restaurant will just charge a modest corkage fee for you to enjoy a bottle picked right off the shelf. The only thing you might struggle with is the sheer scale of the options laid out before you, but fear not, current generation 'Corsi's' are on standby to assist your choice and Claudia has a Masters sommelier qualification so you simply cannot go wrong.
Enoteca Corsi really has something special in that its family feel permeates the environment. Regulars are greeted with open arms like armies of prodigal sons returned to the gastronic fold, the interior of the enoteca has barely changed since inception and everyone looks as relaxed and at ease as they would in their own kitchen. Claudia describes the vast and varied wine collection as being like a 'wine museum' and you can really see why as you crane your neck to see what treasures lurk on the top shelves. It's not so hard to fine bold and glamorous places to eat in Rome, but it is hard to find somewhere that feels entirely unpretentious and genuine especially given that the Colosseum is down the road and is a tourism oasis attracting a mere four million visitors per year.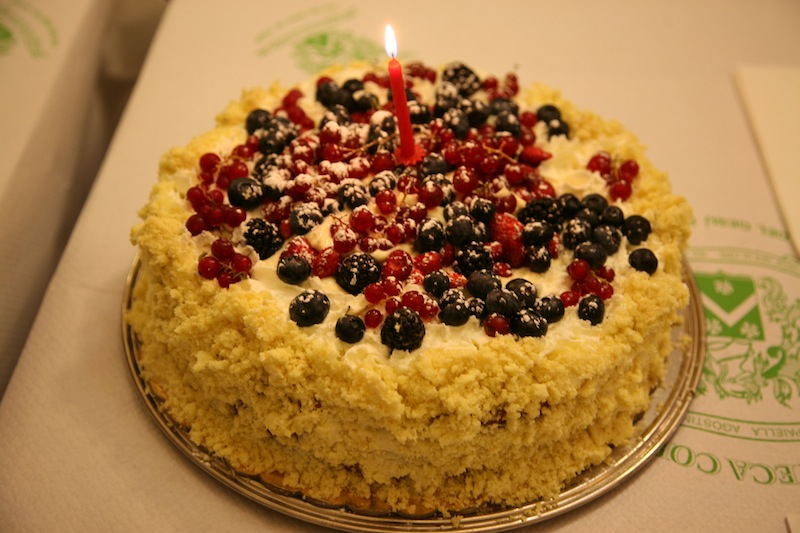 The Corsi clan are clearly committed to keeping the enoteca exactly as is, very much in the spirit of 'if it ain't broke, don't fix it'. Claudia also wryly noted to me with a twinkle that even those who aren't genetically a member of the Corsi family end up being part of, such is the close-knit team.
Enoteca Corsi
Via del Gesù, 87, 00186 Roma RM, Italy