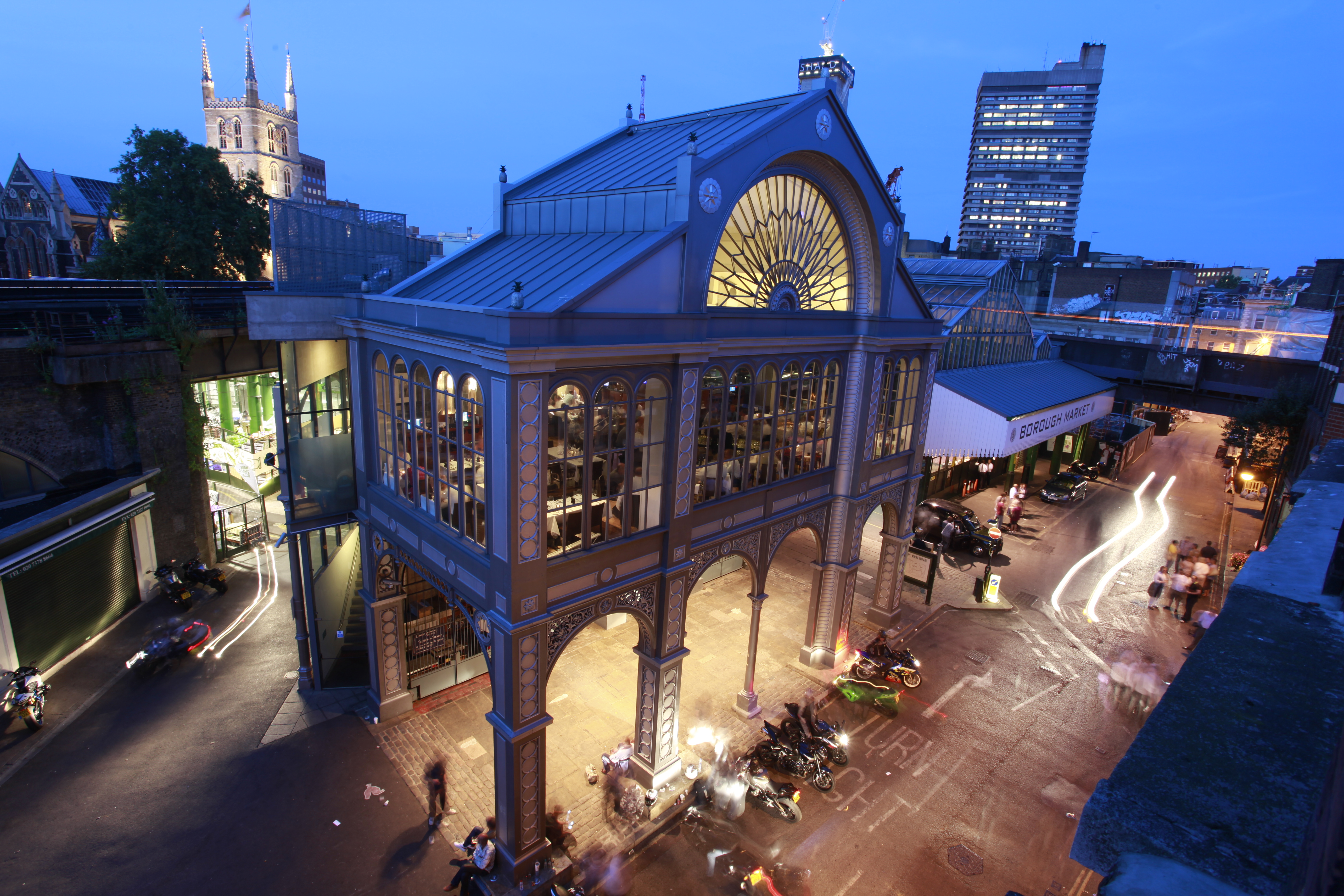 Sitting majestically atop Borough Market since 2005, Roast has become a firm favourite of public and critics alike, and serves up some of the best British classic dishes in the Capital. It's attention to detail and passion for English produce attracts thousands of people to Borough each and every month. So when we were invite to sample some of the finest wines England has to offer, paired with an exclusive five-course dinner, we couldn't possibly resist.
Home to one of the most extensive wine lists in London – with over 26% of white wines on the list hailing from England, Roast invited us for an evening of grape-led discovery where each course – expertly devised by Head Chef Stuart Cauldwell – came paired with two wines: one from England and the other from overseas. Throughout the evening we thoroughly enjoyed tasting an entire litre of delicious wines in a competition that brought out the connoisseur in us all, deciding which wines were English as the dinner progressed. Proudly, we did rather well!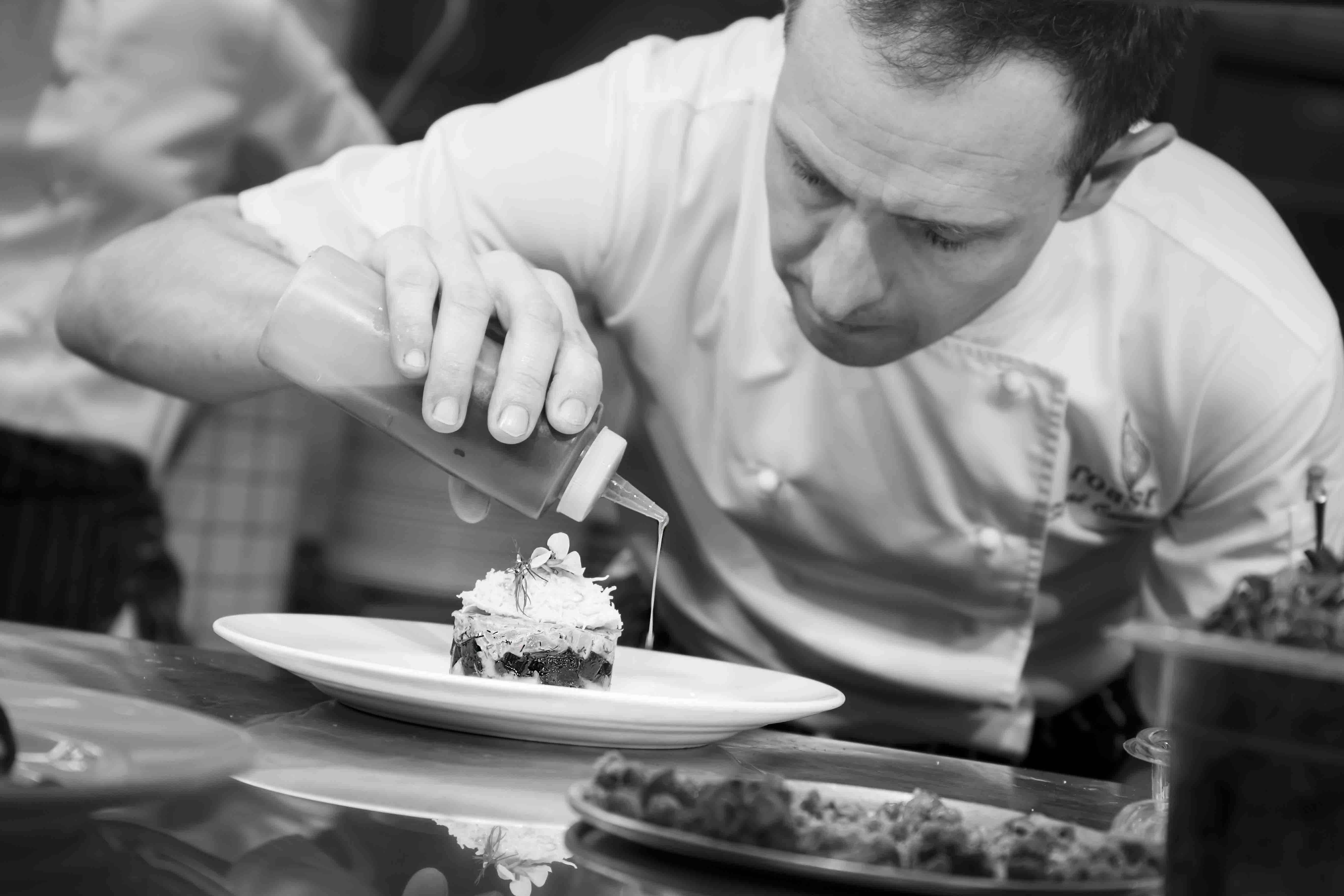 The event began as every great event should: with sparkles, these particular ones coming from Italy and Kent. The latter iteration, as it turned out, was a sparkling wine exclusively produced for Roast by the well-known Chapel Down winery. It was delicious and left behind a fresh note of apple and citrus. As our host explained, contrary to the popular belief that Dom Pérignon 'invented' sparkling wine, it was actually a young Englishman called Christopher Merrit who first injected some much needed fizz into our lives, and there is no more fitting venue than Roast in which to celebrate this little known fact.
These two great examples of sparkling wine were paired with a moreish antipasti of Trealy Farm Bresaola and Cornish Coppa with pickles and grilled flatbreads that really enticed the palate. Next came one of the most beautifully balanced salads we've tried for a while – Maple glazed salmon niçoise with runny quail's eggs, mixed leaves and beans and vivid purple salad flowers, lovingly paired with two whites – one from Devon (Shoreline 2016) and the other a 2017 Perola do Lima from Portugal. Both fantastic wines and a real testament to just how far English wines have come in recent years.
Next came a dish of crumbed, corn-fed chicken with shelled beans, girolles and an intense lavender honey dressing that added a sweetened floral note to the dish: perhaps a little too strong for my tastes but seemed to go down well around the large table in Roast's expansive bar area. This came alongside two gorgeously oaky chardonnays whose buttery mouthfeels and aromatic aromas paired playfully with the moist lavender-infused poultry.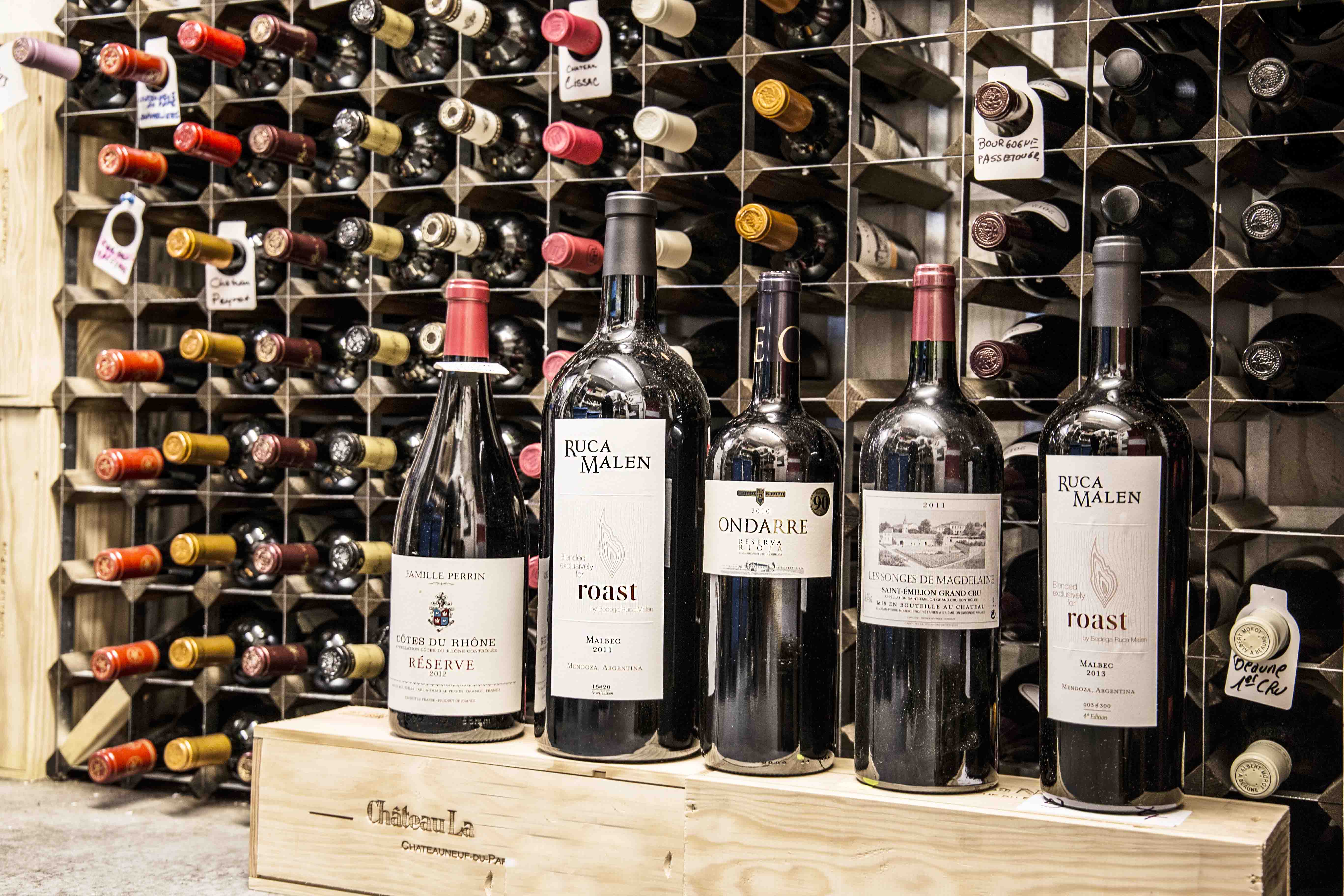 The next dishes to arrive at the table were met with joyful gasps as everyone reached for their iPhones to capture the moment. Enormous plates of cheese – of course coming from France and England respectively – provided everything from creamy goat's cheeses to intense veiny blues, paired beautifully with a light West Sussex Pinot Noir (Bolney Estate, 2017) and an impressive full-bodied Beaujolais-Villages. What a course!
Ending the evening, a pretty dish of English Strawberry & Rose Petal Panna Cotta arrived, finished with edible glitter and with lots of extra olive oil shortbread on the side following phenomenal demand around the table. You simply must try it! This was paired with a duo of luscious, light rosés, one from Gloucestershire's Three Choirs vineyard and the other an elegant Rioja Rosado (2016, Izadi).
An evening at Roast is always special. You're treated like royalty and no ask is ever too much. That all important attention to detail, paired perfectly with a love and passion for the perfect English produce makes this diamond in Borough Market's crown the ideal place to celebrate English Wine Week.
To book your place on an exclusive English Wine Week dinner – happening for one evening only on Tuesday 29th May, call Roast today… you won't regret it.
Roast Restaurant
The Floral Hall, Stoney Street, London, SE1 1TL
020 3006 6111