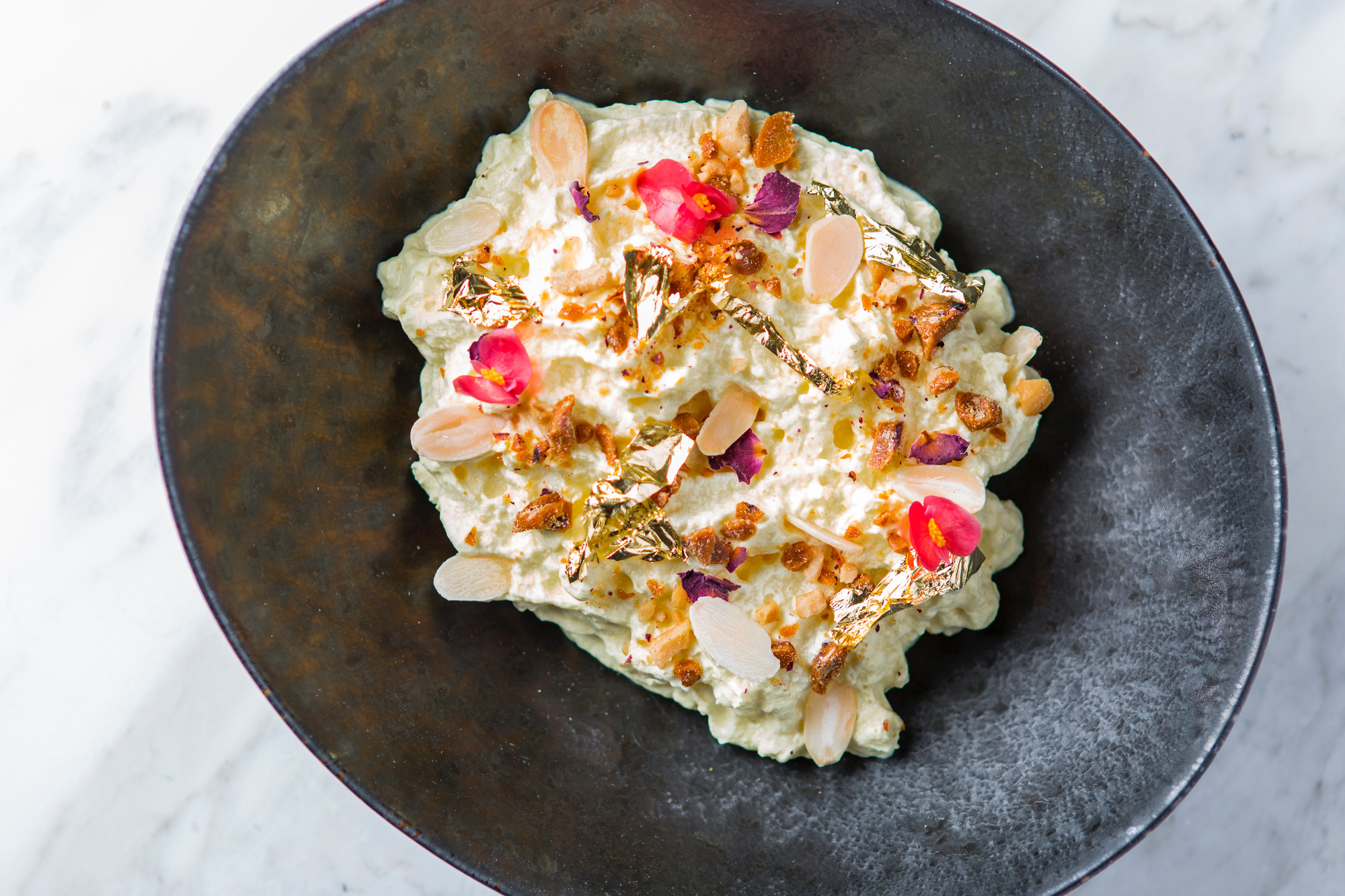 Indian cuisine is a British staple and we are spoilt for choice in London. Indian Accent started life in New Delhi and was named best restaurant in India according to the World's 50 Best Restaurants list. In December 2017, it found another new home on London's arty Albemarle Street in Mayfair.
We came for dinner on the day of The Royal Wedding – a stunning Summers day. Smoked mirrors and romantic lighting gave the room a chic and fun vibe. The restaurant was full and buzzing mostly with couples enjoying a date night. We felt instantly this was no ordinary Indian when the menu didn't have a single curry listed. Dishes using ingredients like wagyu beef and foie gras tikka as well as vegetarian choices soon made up for that.
As well as a 9 course tasting menu which we chose, there are other options including a great value lunch and pre-theatre menu which feature many of the same dishes as the à la carte. Wines selected to accompany the tasting menu are a perfect marriage to the food and come from small producers worldwide. Our favourite was a sparkling French dessert wine which was semi-sweet, light and fresh. The wine list is well thought out and there is a large selection available by the glass. If you fancy something stronger, they also do a whisky pairing.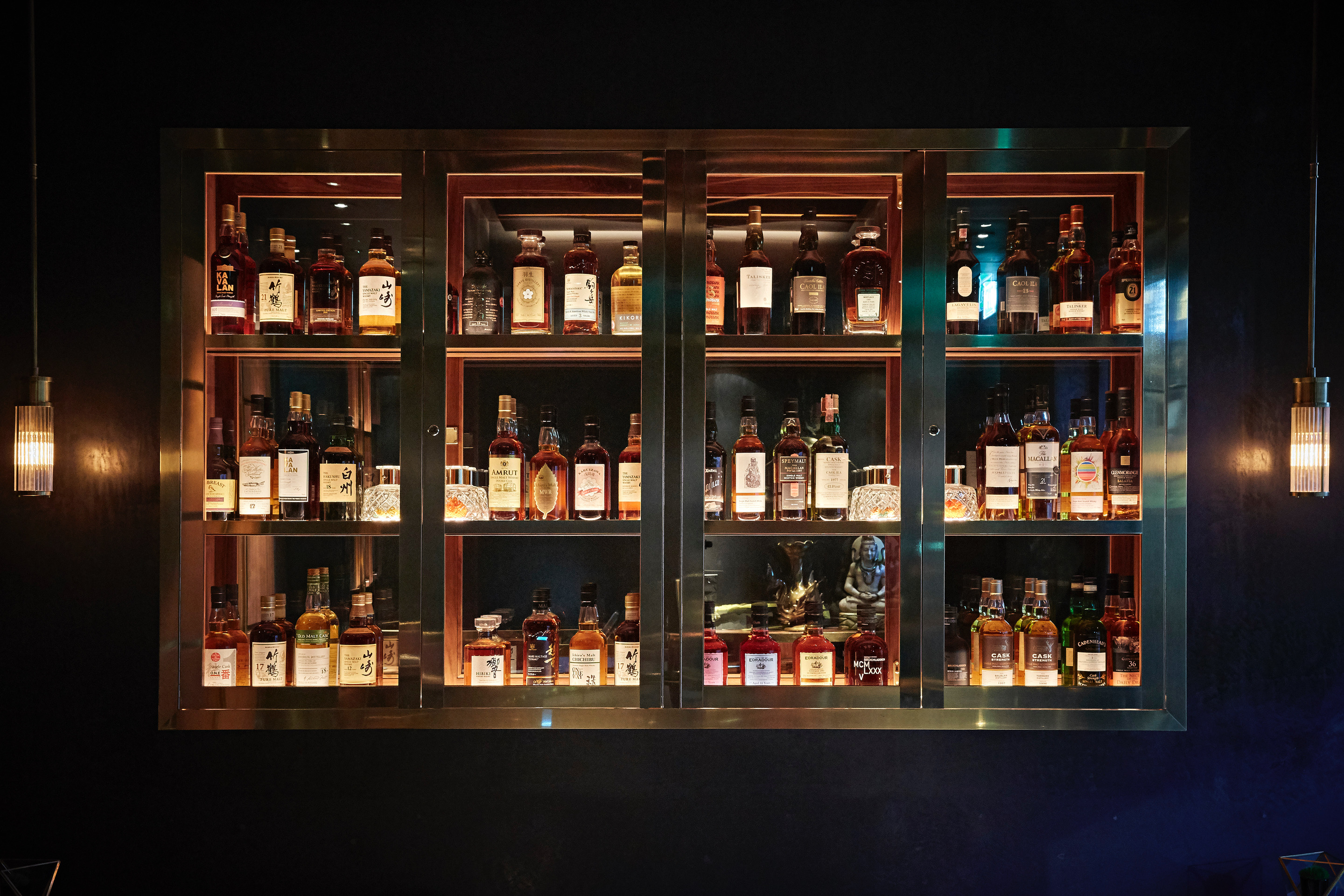 The selection of house cocktails are where the clever twists begin. We tried an Old Fashioned infused with saffron and fennel and a mocktail with pineapple, spiced pomegranate and cinnamon. All guests start with Chef Manish Mehrotra's famous amuse bouche – a mini fluffy Cashel British blue cheese naan bread with a shot of creamy, spice laden pumpkin and coconut soup. So moreish and so delicious. There are many highlights on the tasting menu, one of which is the Mathri trio – a trio of the cutest cornetto type cones made from a flaky North Indian biscuit and filled with smoked aubergine, fenugreek infused chicken and tender duck and foie gras.
For main course, the star was a humble piece of cod. The fish tasted like it had been cooked sous-vide in a water bath but it was simply pan fried and then grilled. The marinade of ginger, garlic and cumin worked so well with the moist, tender fish. You just have to make space for kulchas (stuffed flatbreads) which are a must have. We tried the black pudding and butter chicken varieties. The bread was generously stuffed, crispy and oozing with flavour.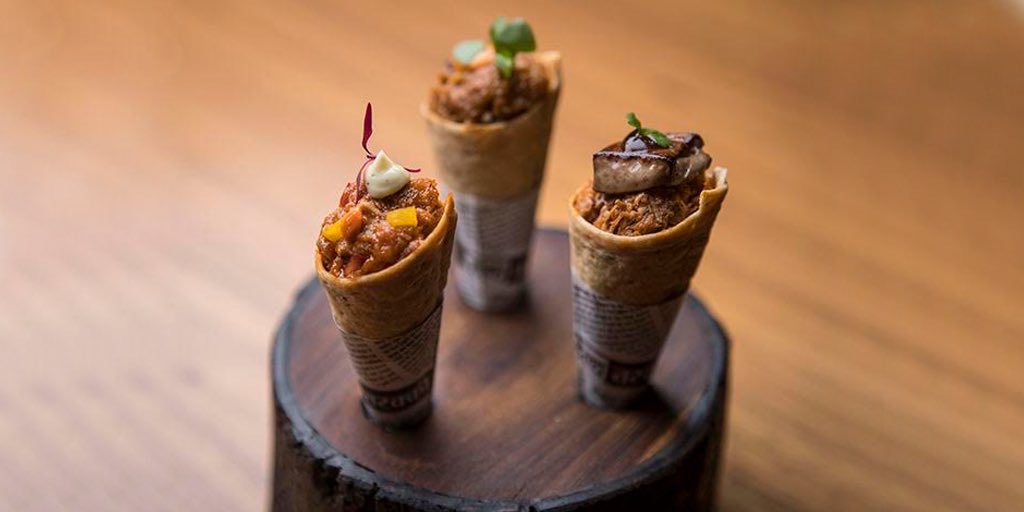 Desserts take inspiration from around the globe with a Punjab inspired treacle tart and a Bengali cannoli filled with sweet yogurt. The revelation was Makham Malai, a traditional milky pudding from Northern India. If I could curate my ideal dessert, it would be this. It tastes like a fluffy, feather light mound of aerated saffron milk with a rose petal crumble, almonds, palm sugar and gold leaf. The dish is creamy, dreamy, sweet and somehow still light.
Service is slick, friendly and charming throughout. This is a reinvention of Indian food that takes simple, quality ingredients and transforms them into elegant, inventive dishes inspired by every corner of India.
Indian Accent
16 Albemarle Street, Mayfair, London W1S 4HW
020 7629 9802