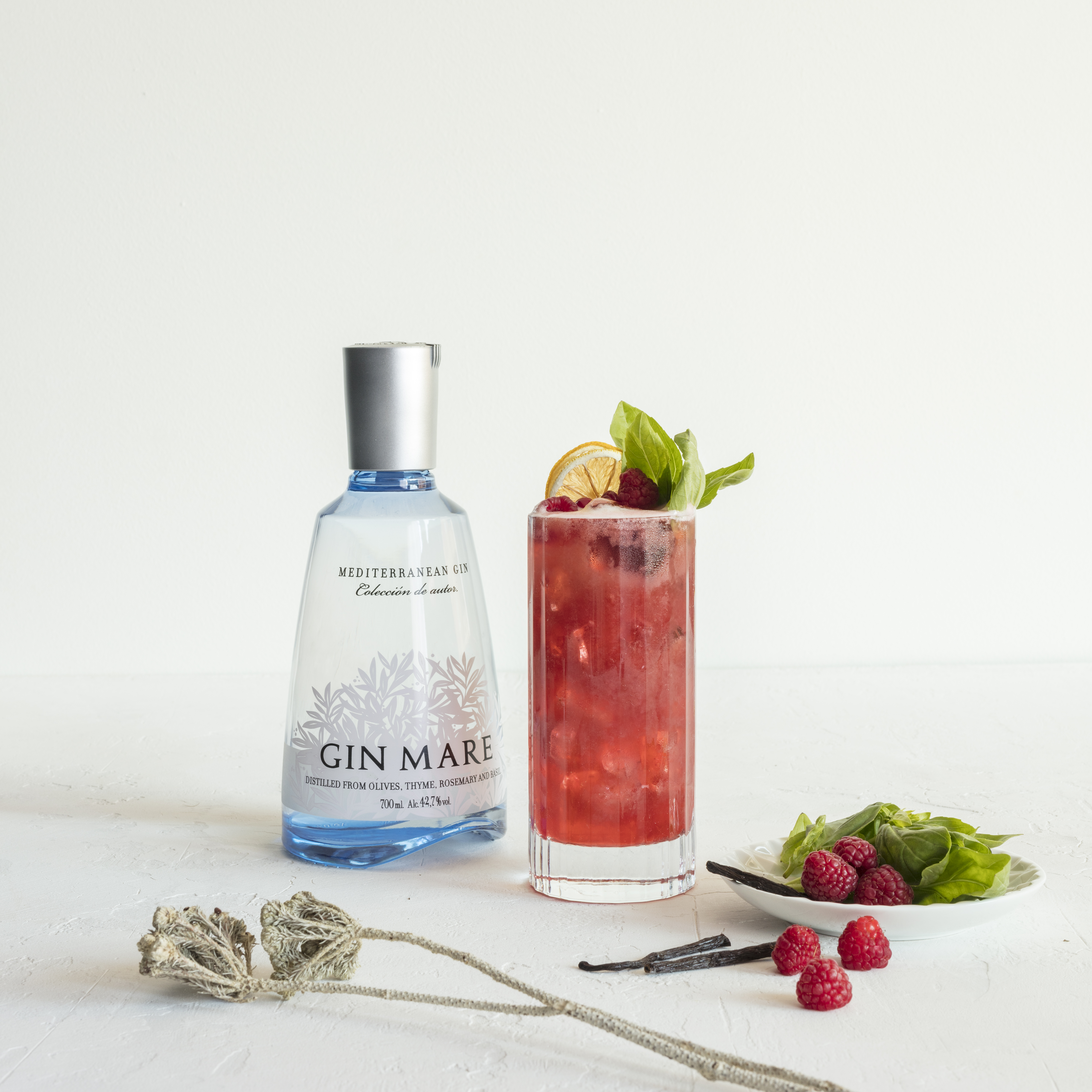 Just in time for the final May Bank Holiday, Mediterranean gin brand Gin Mare have created the Mare Collins, a deliciously  refreshing concoction that is simply perfect for the summer season. Blending gin with raspberry syrup, vanilla, lemon & basil, the libation champions Mare's key botanicals whilst adding a fun, fruity twist.
Gin Mare's Mare Collins:
50ml Gin Mare
15ml Raspberry Syrup
10ml Vanilla Syrup
20ml Lemon Juice
4 Basil Leaves
Shake with ice and double-strain into an ice filled glass before topping with soda!
Basil sprig & raspberries to garnish