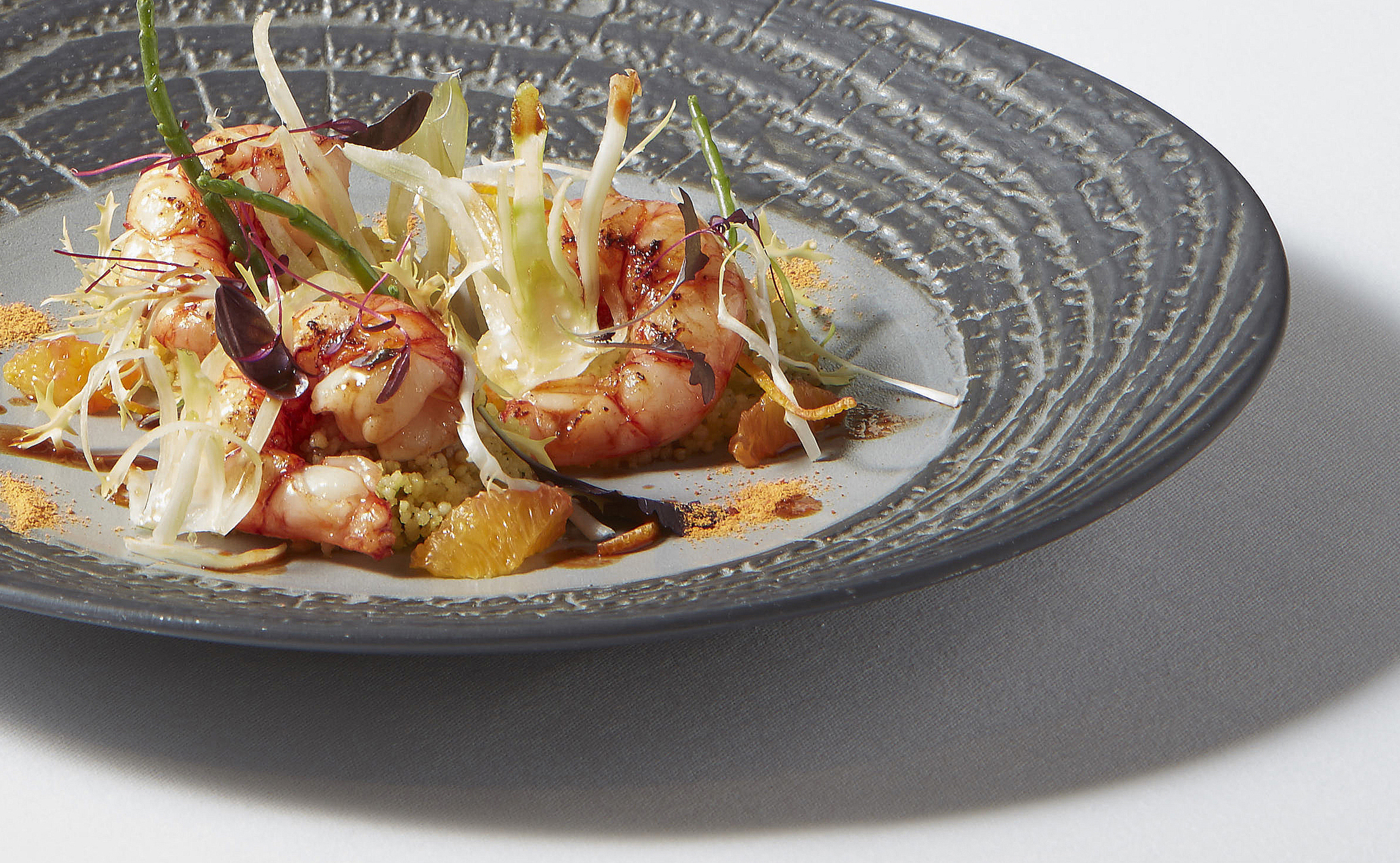 Nestled along Pimlico Road in Chelsea, alongside some of the finest places in London, is Enoteca Turi. The restaurant, established in 1990, continues to surpass other restaurants of its kind in London even after 25 years.
A short walk from Sloane Square and you find yourself stepping into the quaint little restaurant, tucked away and hidden from all the hustle and bustle of London. Upon entering you are welcomed by the utmost friendliest and accommodating staff, who gently slip your coat off your shoulders and pull out your chair, inviting you to indulge in an evening of luxury and comfort.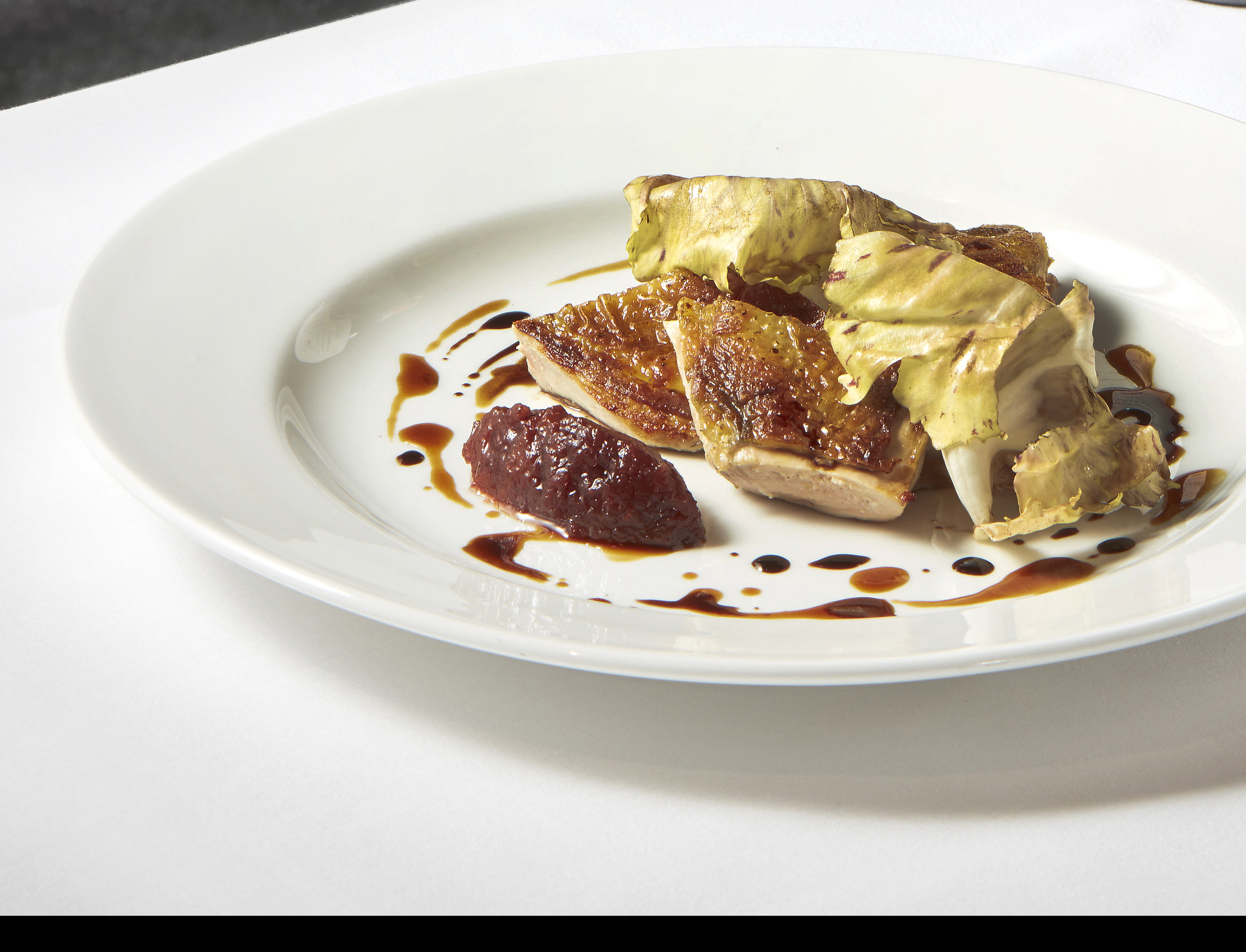 Floor-to-ceiling mirrors compliment the space, making the chic and refined dark wood interior feel spacious. Endless bottles of aged wine fill the walls at the rear of the restaurant, while the rustic brick wall adds a distinctive Italian countryside wine cellar feeling.
The attentive service from the minute you are seated until the minute you stand is utterly faultless.
The á la carte menu at Enoteca Turi is undoubtedly one of distinction. Each individual dish sits on the page alongside a suggested wine from the restaurants extensive seventy-two-page wine list which offers over four-hundred-and-sixty wines. In Italy, the word Enoteca is synonymous with fine wines. This is also true at Enoteca Turi.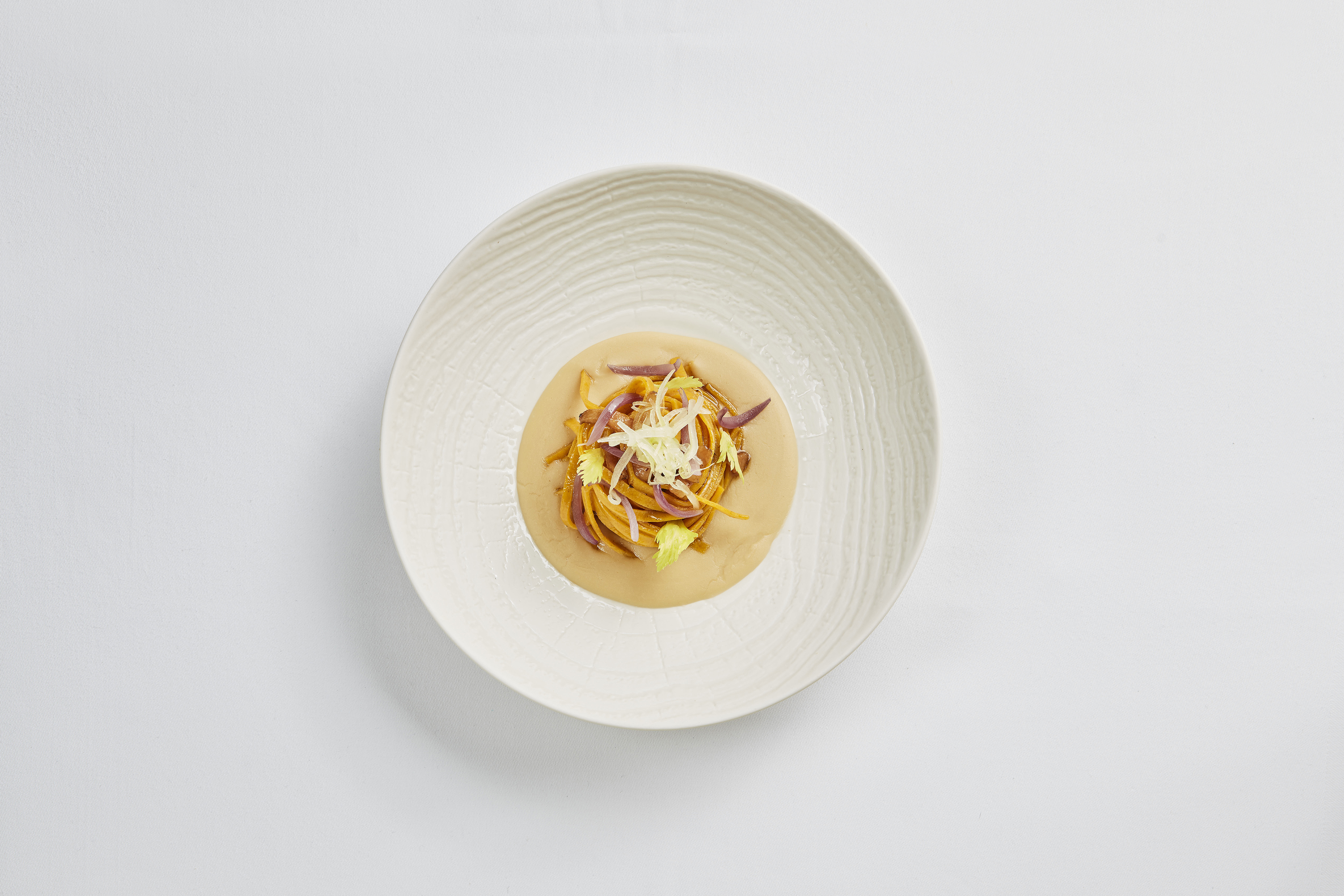 To begin my meal, I chose the slow-cooked marinated rabbit, which was served with lightly smoked organic English ricotta, black garlic and red chicory. The pairing of flavours was cooling and refreshing, and was an enjoyable light course to begin the meal with.
For the main course the waiter presented me with an entirely faultless dish; saddle fillet of lamb and belly with chick peas, black cabbage and toasted sesame. Accompanying my tender fillet of lamb were sautéed potatoes and a selection of vegetables, as well as the most perfectly paired glass of red wine from Tuscany, Italy. The concoction of flavours were indisputably an example of culinary excellence.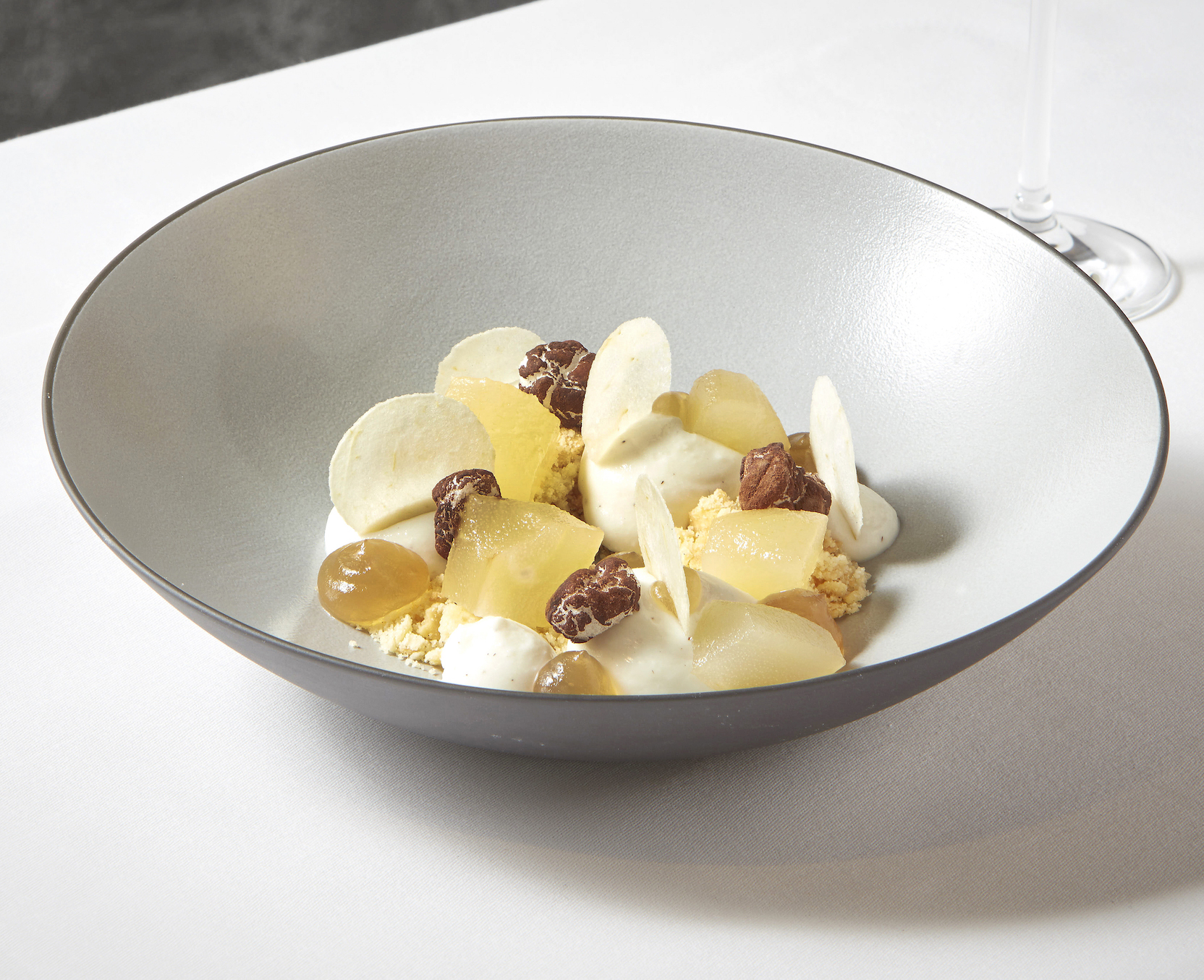 To end an excellent meal was the Tiramisu explosion with coffee, cocoa crumble and Marsala ice cream. This final dish was complimented by Passito Di Pantelleria; a unique dessert wine which comes from the Sicilian island of Pantelleria. Each sip was a rich and indulgent experience, combining aromas of honey and sweet spices with the intense flavour of orange marmalade and caramel, cut through with lifting acidity. This course really was special, and well worth visiting Enoteca Turi for.
At the end of the meal I was delighted to be given the opportunity to meet and thank the head chef, Francesco Sodano, for such a wonderful evening. Francesco was brought up in Naples, Southern Italy, into a family of chefs and has followed in their footsteps. Francesco has previously worked under Michelin starred chefs Pierfranco Ferrara, Oliwer Glowig and Anthony Genovese.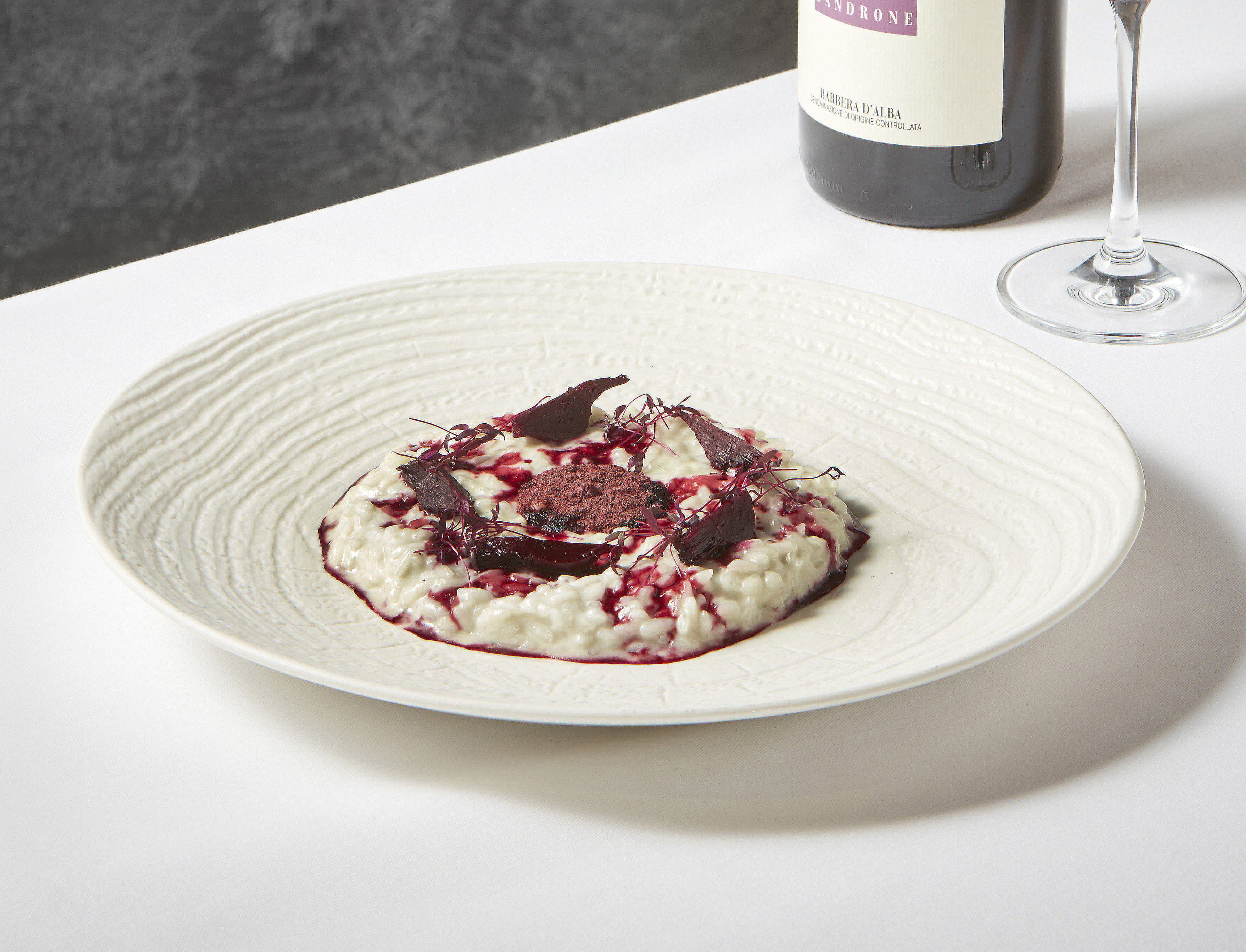 An evening at Enoteca Turi is an evening of indulgence, distinction, and outstanding service, and is certainly an evening you'll be glad to have had.
Enoteca Turi
87 Pimlico Road, London SW1W 8PH
0207 730 3663