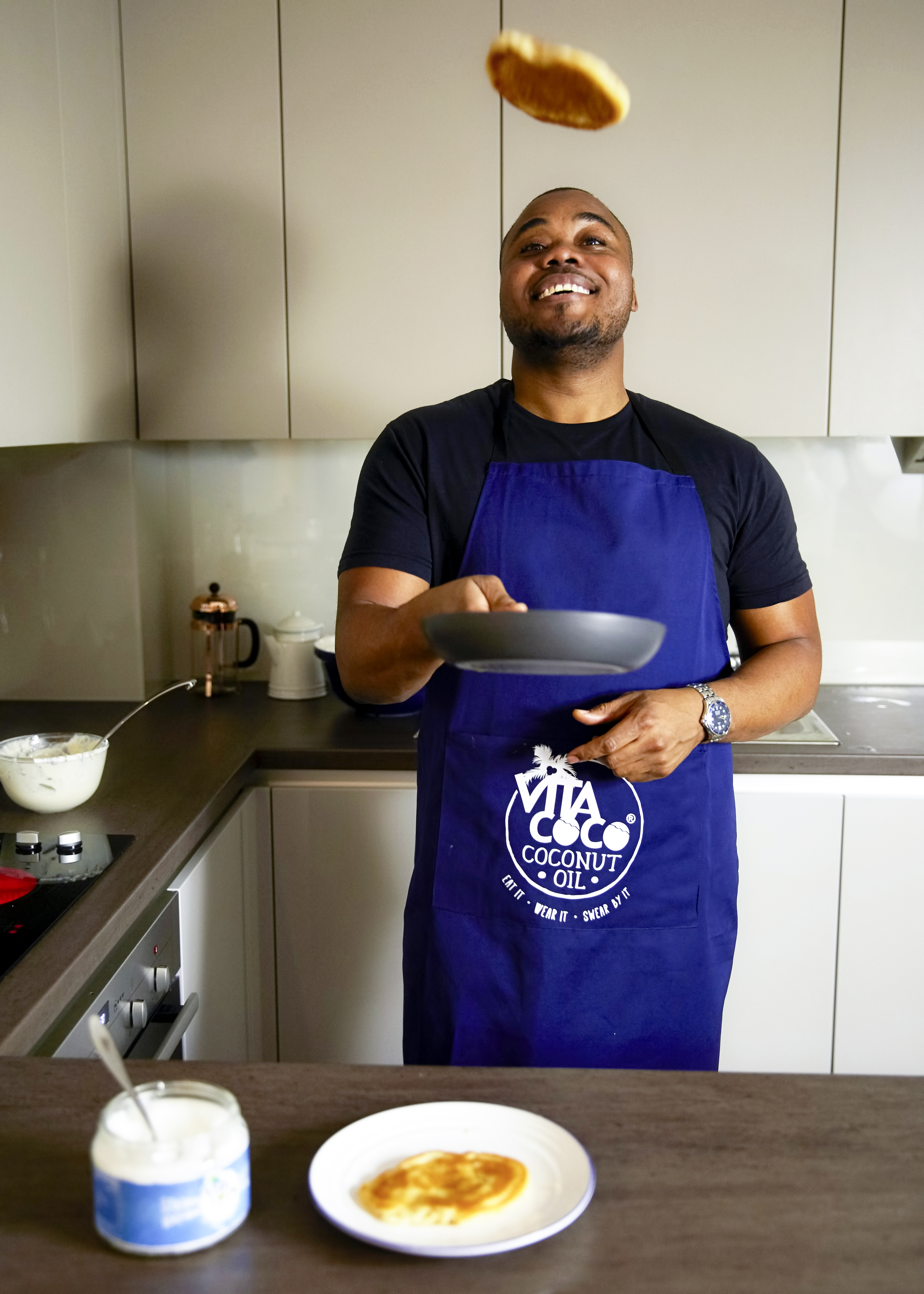 To celebrate this year's Pancake Day, Selasi, last year's favourite The Great British Bake Off contestant has created two new delicious pancake recipes. These Ultimate Fluffy Pancakes are sure to become a new staple recipe in your pantry, perfect for weekend breakfasting.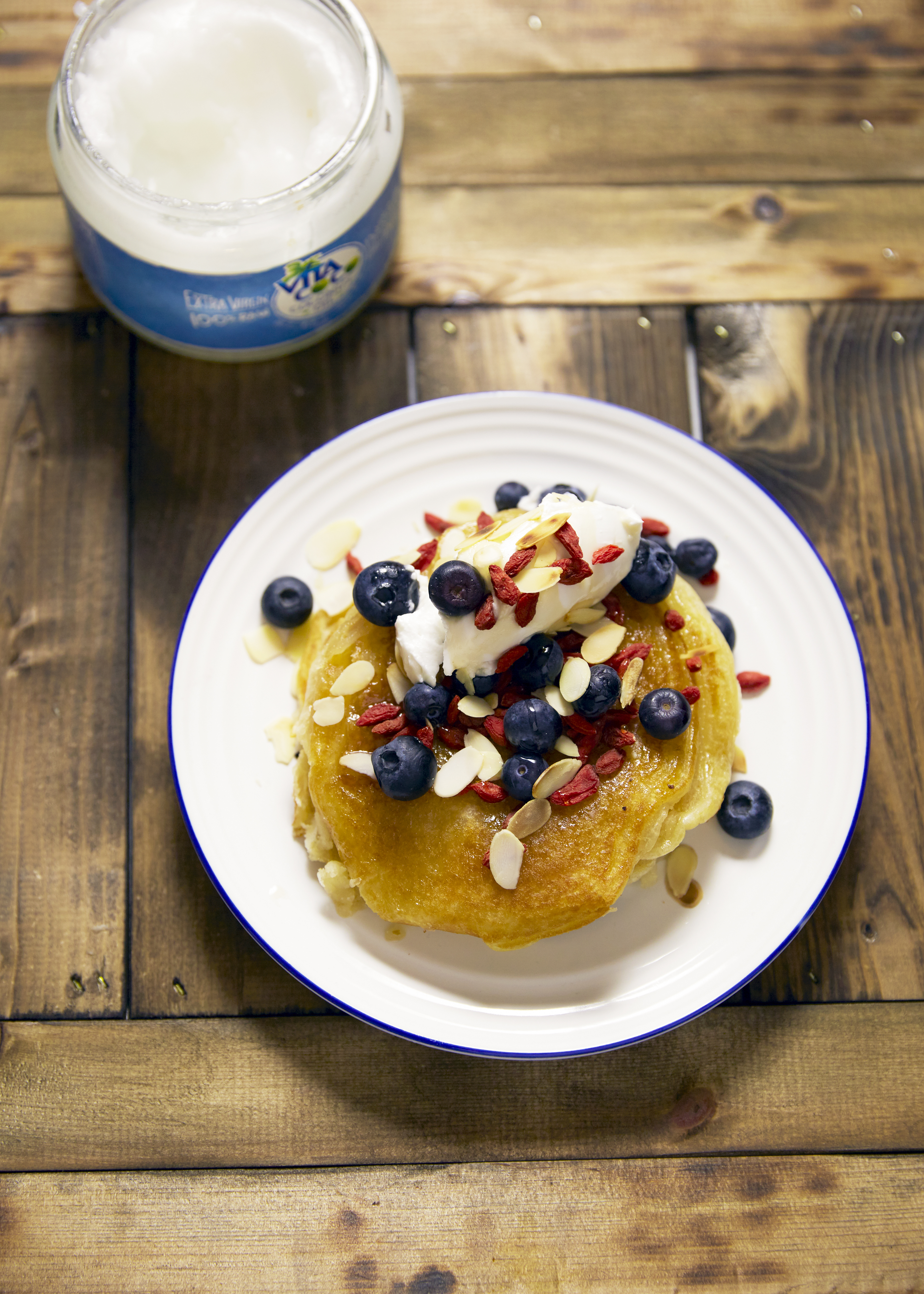 Ingredients:
Batter (makes 6):
175g plain flour
1 ½ tsp baking powder
40g caster sugar or 4 tbsp. honey
225ml whole milk
1 tbsp. melted Vita Coco Coconut Oil
2-3 tbsp. Vita Coco Coconut Oil (for frying)
Topping:
Honey
Blueberries
Goji berries
Toasted flaked almonds
1 tbsp. natural yoghurt
Method:
In a large bowl, add the flour, baking powder, sugar (if using sugar) otherwise add honey later.
Make a well in the centre and gradually pour the milk whilst stirring continuously. This is to ensure you have no lumps in batter. Add the honey and melted Vita Coco Coconut Oil and mix well until you have a smooth batter.
Leave to rest for approx. 20minutes.
Place a frying on the hob on low-medium heat. When the frying is hot, brush liberally with Vita Coco Coconut Oil and wait until the oil is hot before you have fun with the batter.
Using a ladle, pour the batter into the hot pan and cook until golden.
Turn over using a spatula, brush with some more Vita Coco Coconut Oil and cook the other side. If you are feeling adventurous, then give it a good flip. (Tip: cover with tea towel or keep in warm oven whilst you're cooking the remaining batter).
Repeat this until you have used all the batter. Remember to brush the pan with the Vita Coco Coconut Oil before each addition.
Stack the pancakes up and top with honey, berries, toasted almonds and a dollop of natural yoghurt and serve.
Instagram: @selasigb