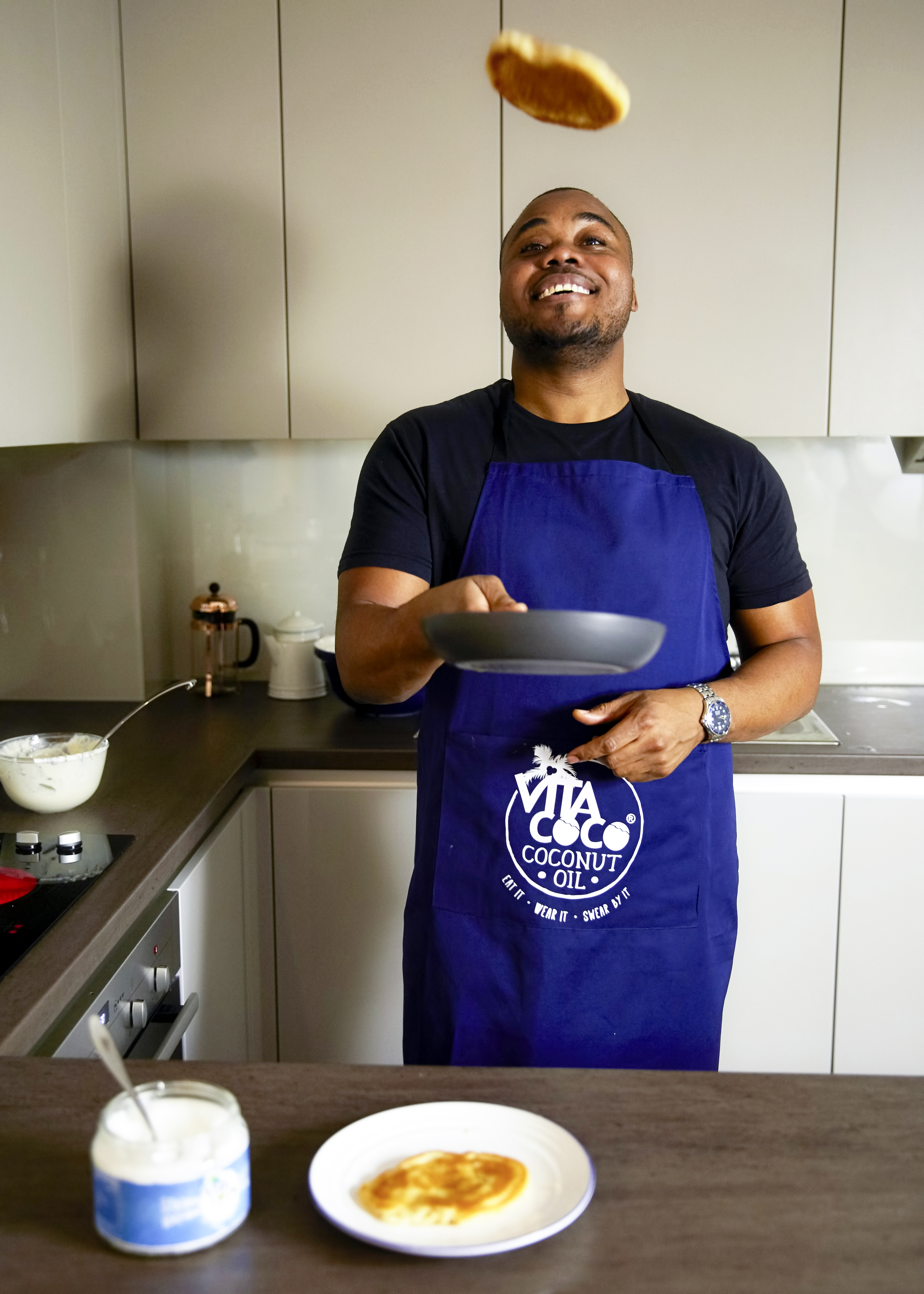 To celebrate this year's Pancake Day, Selasi, last year's favourite The Great British Bake Off contestant has created two new delicious pancake recipes. Selasi's Butternut Squash, Goat's cheese and Crispy Bacon Pancake is the perfect main course to enjoy before his Ultimate Fluffy Pancakes.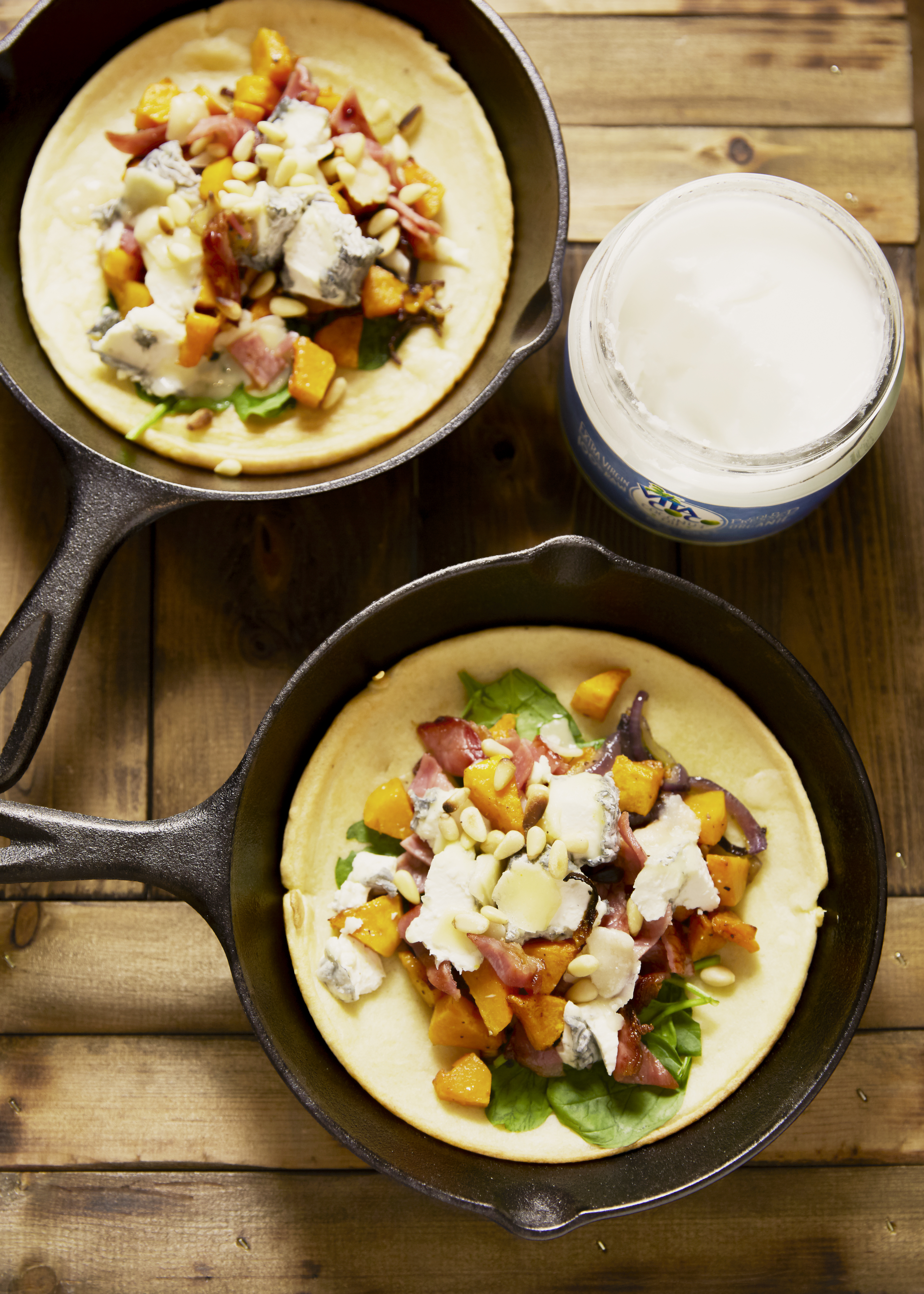 Ingredients:
Batter: (makes 10)
100g plain flour
1 medium egg
150 ml whole milk
Pinch salt
Ground black pepper
1 tbsp. Vita Coco Coconut Oil, melted
2-3 tbsp. Vita Coco Coconut Oil
(for frying)
Topping:
Butternut squash
1 medium red onion
1 tsp. Vita Coco Coconut Oil
Crispy bacon
Goats cheese
Parmesan shavings
Pine nuts
Spinach
Method:
Preheat the oven at 180 degrees (fan oven)
In a large bowl, add the flour, baking powder, salt, black pepper.
Make a well in the centre and gradually pour the milk whilst stirring continuously. This is to ensure you have no lumps in batter.
Add the melted Vita Coco Coconut Oil and mix well until you have a smooth batter.
Leave to rest for approx. 20minutes.
In the meantime, peel the squash, cut in half and remove seeds. Cut into cubes and set aside. Chop the onion and toss in coconut oil with squash.
Place the onion and squash in a baking tray and bake for 18-20minutes.
Grill the bacon until crispy, and chop into pieces.
Pop a tablespoon of Vita Coco Coconut Oil in each cast iron pans and place on the same shelf in the oven.
Heat the Vita Coco Coconut Oil in oven until very hot (Tip – just  like making yorkshire puddings).
Once hot and cracking, open the oven and using a ladle, pour the batter evenly between the two hot pans.
Bake for 15-18 minutes.
Take the pancakes out of the oven and top with ingredients.
Bake for a further 3-5 minutes until the cheese is melted and pour the batter half way into each pan and bake for 15-18 mins. Take pancake out of the oven and top with ingredients and bake for a further 3-5 until cheese is melted.
Instagram: @selasigb