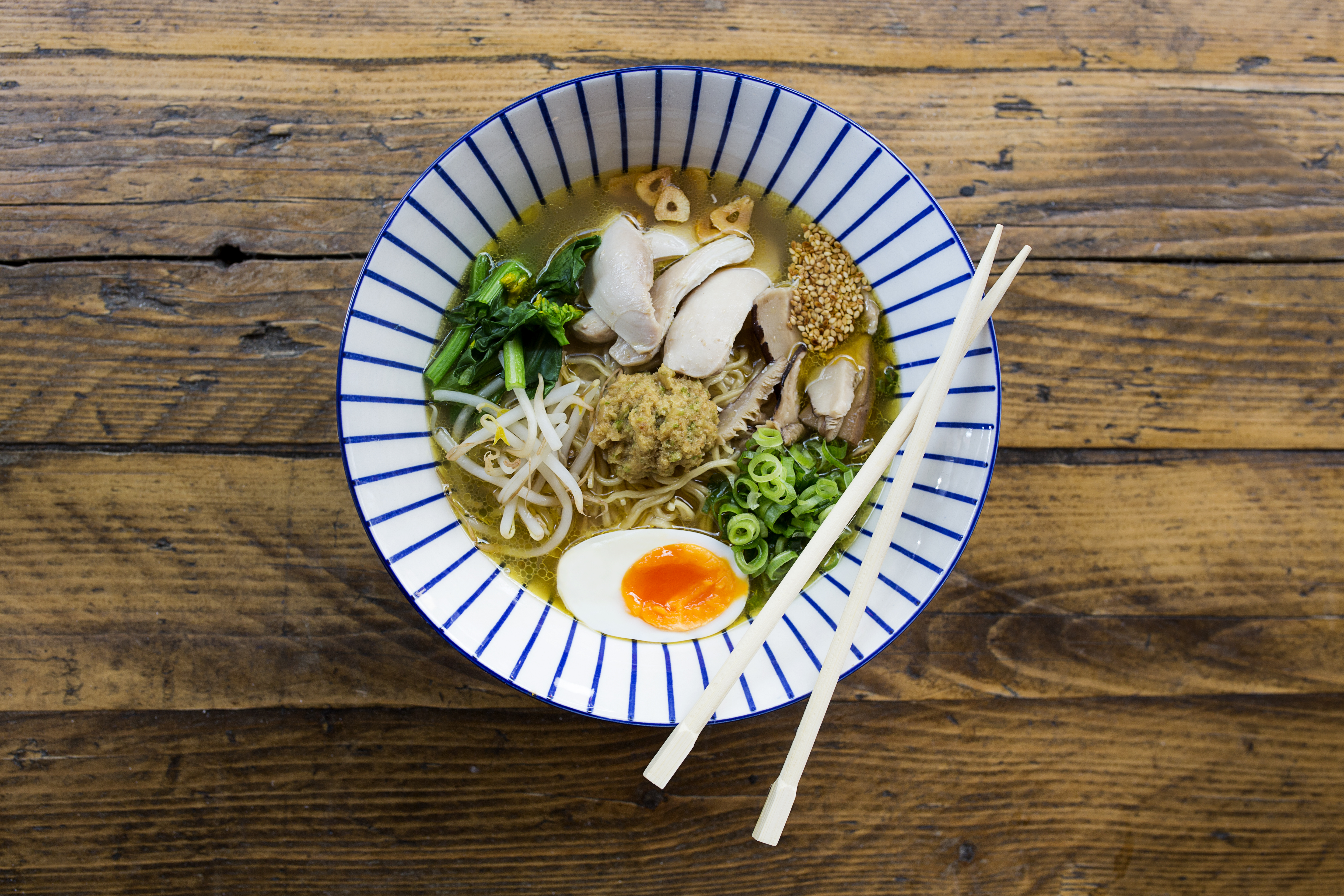 Tang is a melting pot in time and space, taking the best traditional Southeast Asian recipes and blending it seamlessly with the taste and creativity we've come to expect from modern cuisine. It's clear even at first glance, tucked behind an inauspicious wooden door in the heart of Soho, this noodle bar mixes traditional Chinese chopsticks and bamboo spoons with chic scaffold tables normally found in Shoreditch bars.
Upon entering, we perched on a breakfast bar styled table with the open kitchen on our right and a wall covered in Chinese newspaper clippings in front of us. From the tables you can see the Tang mastermind chefs cook up their signature dishes, whilst you inhale the smell of your freshly cooked food that is being prepared before your eyes, the spices lingering in the atmosphere and sending hunger pangs deep into your gut.
Tang boasts a plethora of colourful and aromatic flavours, with a menu that evolves throughout the seasons to reflect the ingredients that are available in the UK, and is specifically designed to be the least "inoffensive" it could be, but that sells the Tang menu wildly short.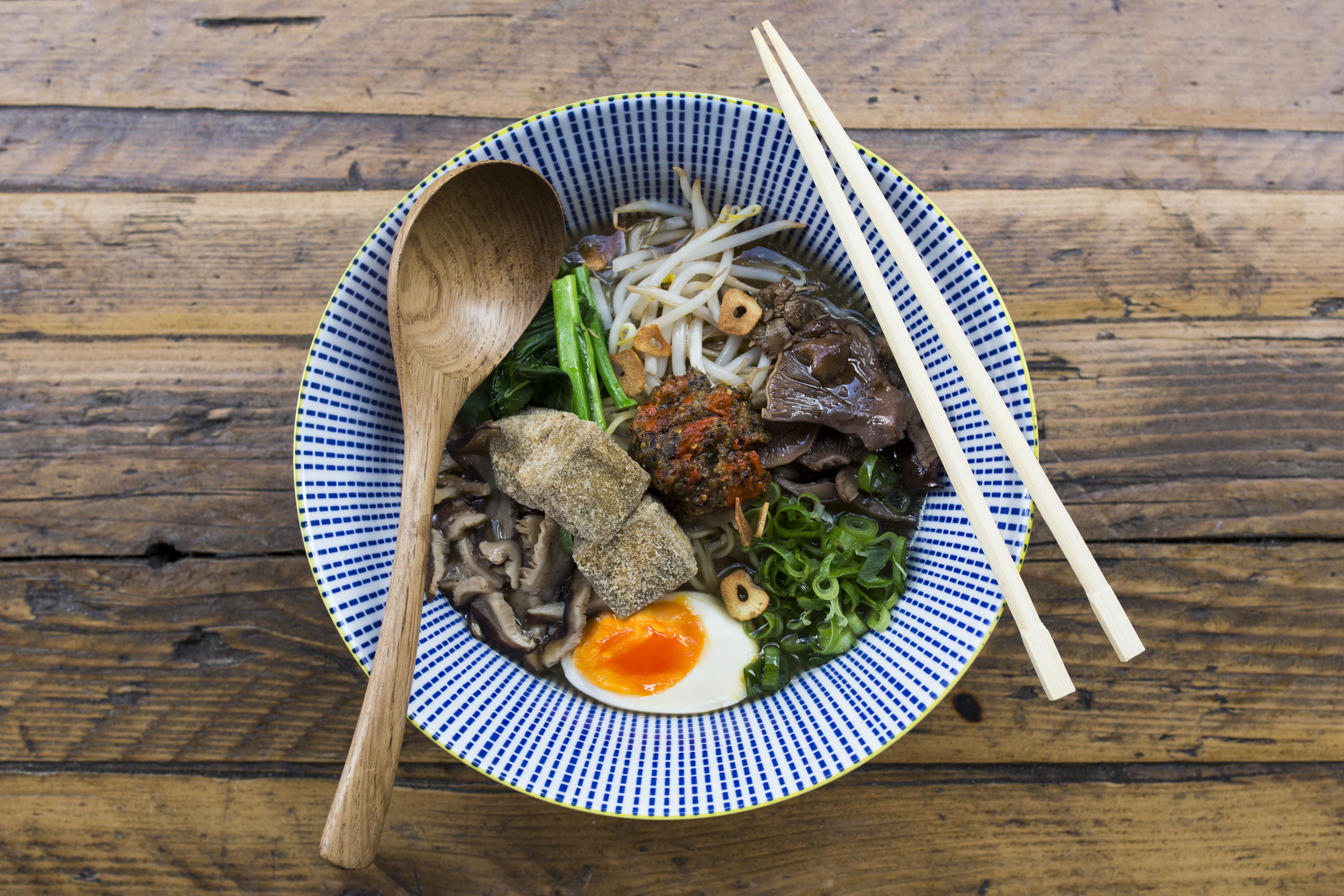 Food for the soul, the menu is very well balanced; from vegans to coeliacs to carnivores, Tang has got you covered. It is often rare that a menu manages to cater well for all dietary requirements but Tang pulls it off with ease, and continues to create dishes bursting with flavour. An eclectic choice of fair-trade and natural soft drinks provided by Karma Cola Company accompanies the menu, along with a selection of unique brews from the London Beer Factory.
Divided into three categories, the menu provides, "small-ish dishes", "buns" and "bigg-ish dishes", all of which are equally as delicious as the other. From the small-ish dishes, my guest James and I alternated between the Crispy Black Bean Tofu and Black Bean Soya Milk Chicken pieces, both incredibly delightful, with the former being light and fluffy, perfectly complimenting the heartiness of the spicy chicken.
Moving on to the biggish dishes, James chose the Chicken Tang, which beautifully encompassed a range of strong flavours, mixing ginger with garlic and spring onions, and yet did not taste overbearing.
I opted for the Beef and Rice Curry, which tasted wholly divine and was cooked to utter perfection. With one single bite, the concoction melted in my mouth, sending a warm feeling within that I can only describe as the sensation one gets from having home cooked meal after months of being away from home – completely heart-warming. The additional curry pickle condiment meant you could add to the spice if needed, and added a great kick.
Unfortunately, James and I ran out of room to try their gluten free buns, but from the smiles of the other customers' faces, I imagine they were as marvellous as the rest of the food.
In saying that, having the sweet tooth that I do, I believe there's always room for something sweet to cleanse palate. This came in the form the Sugarcane Shiso Sorbet, the only dessert option on their menu, and is a homemade dessert, which uses sugarcane sourced and pressed locally. Possessing a perfect balance between sweet and refreshing, it cleared the palate leaving you feeling rejuvenated rather than ready for bed as is normal after a large meal.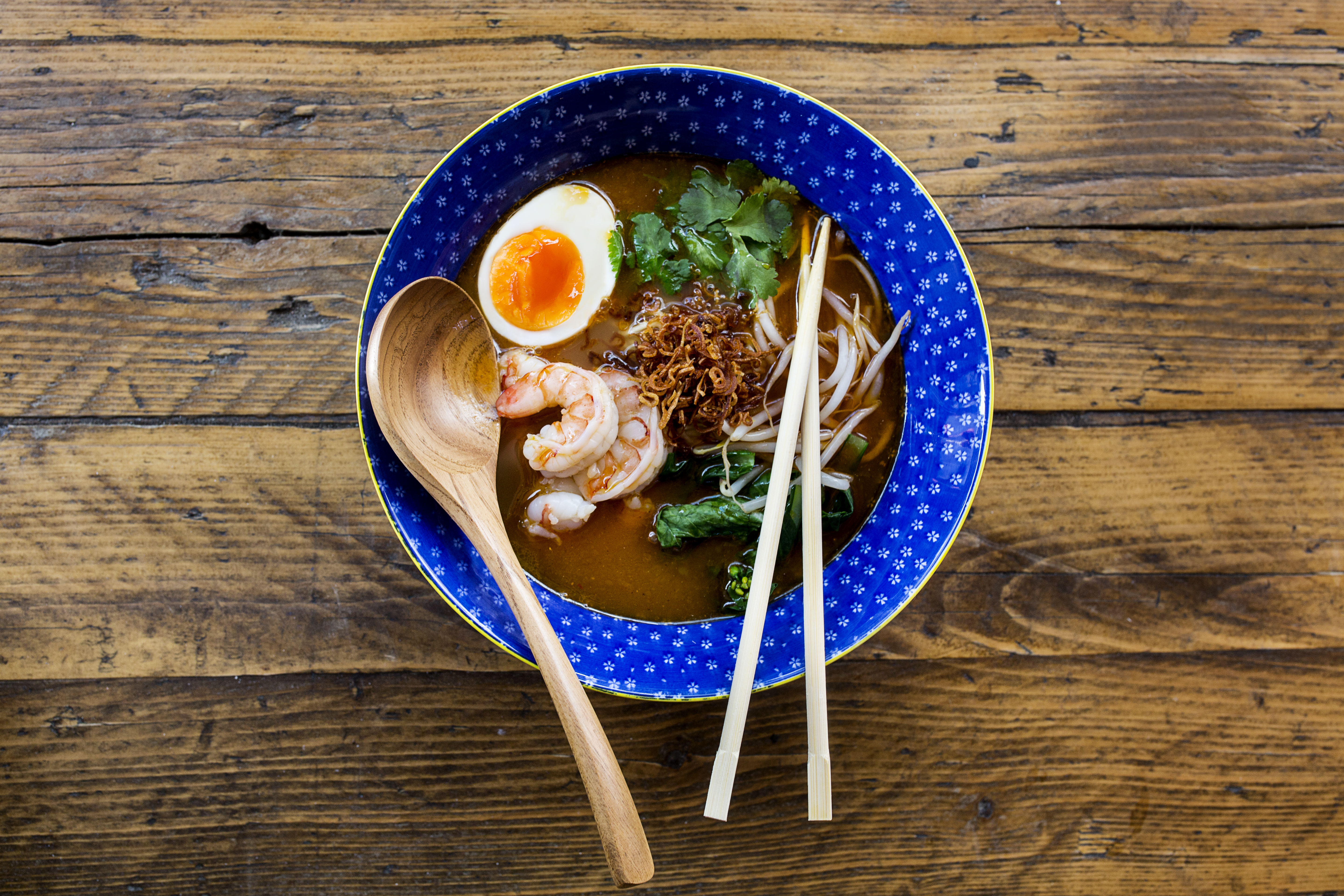 Tang has fused together and created a slice of Southeast Asia squirrelled away in the heart of London. Their "leave no one out" approach to the menu, friendly and helpful staff and abundance of delicious flavours make this an essential place to visit for those wanting to explore the exquisite culinary capabilities the Far East has to offer.
Tang London
111 Great Russell St, Fitzrovia, London WC1B 3NP
0207 300 3324