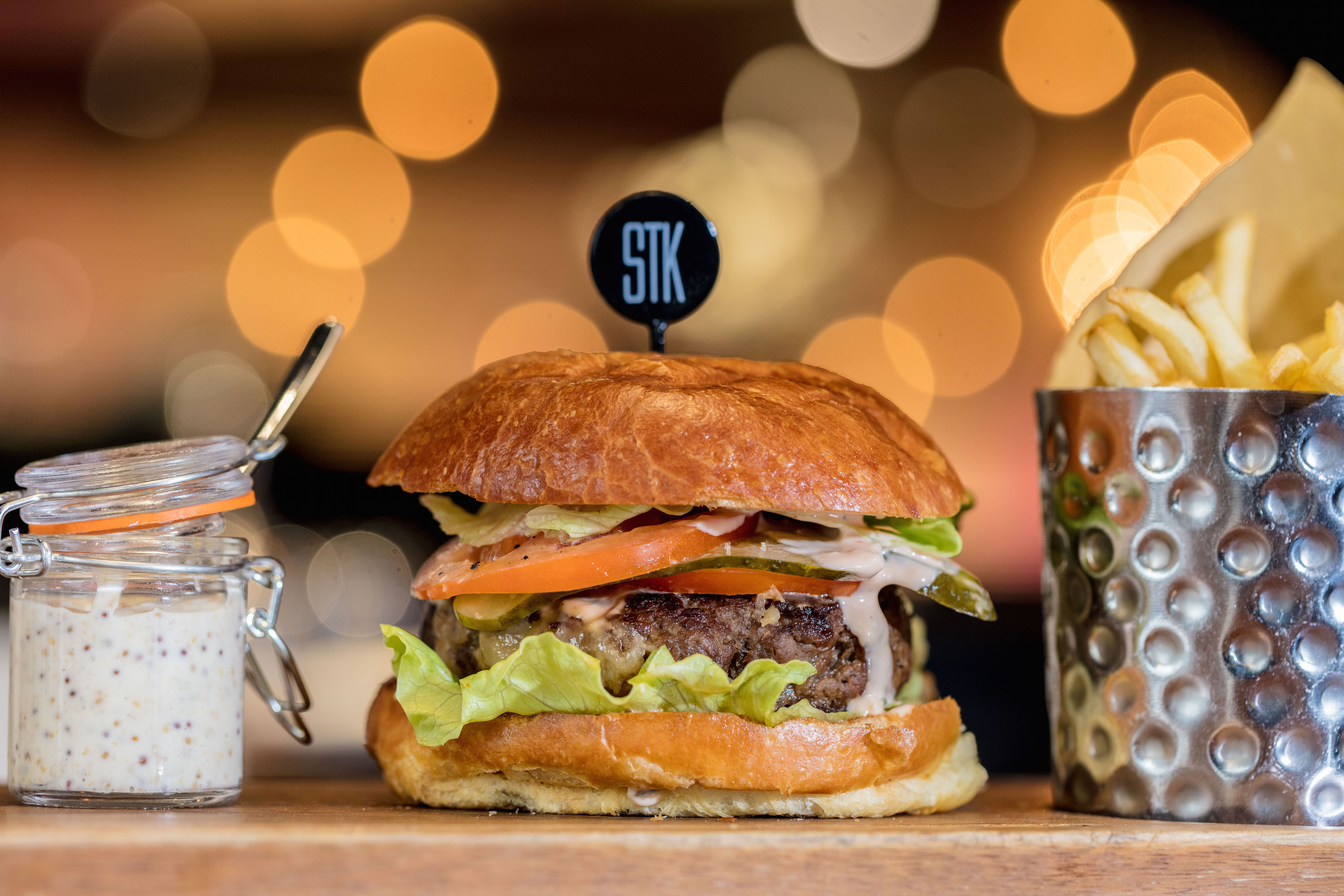 Lunch is usually the most overlooked of meals, hastily eaten sandwiches at desks or lukewarm soup from a carton. That is why it is so important to cherish it from time to time. There is no better place to treat yourself than with a decadent lunch than at STK.
STK has garnered an incredible global reputation as one of the most seductive and provocative restaurants in the world. It has gained a loyal following from Los Angeles to London for its succulent steaks and intoxicating cocktails. Now, due to popular demand they have now extended their hours to open for lunch.
By night STK is a dark and decadent nightclub with low lighting and romantic atmosphere, by day sunlight streams in from the windows illuminating a sophisticated and intimate lounge.
It is 1pm and almost all of the candlelit tables are full with smartly dressed diners enjoying a luxurious lunch or having a business meeting over the finest steaks and wine.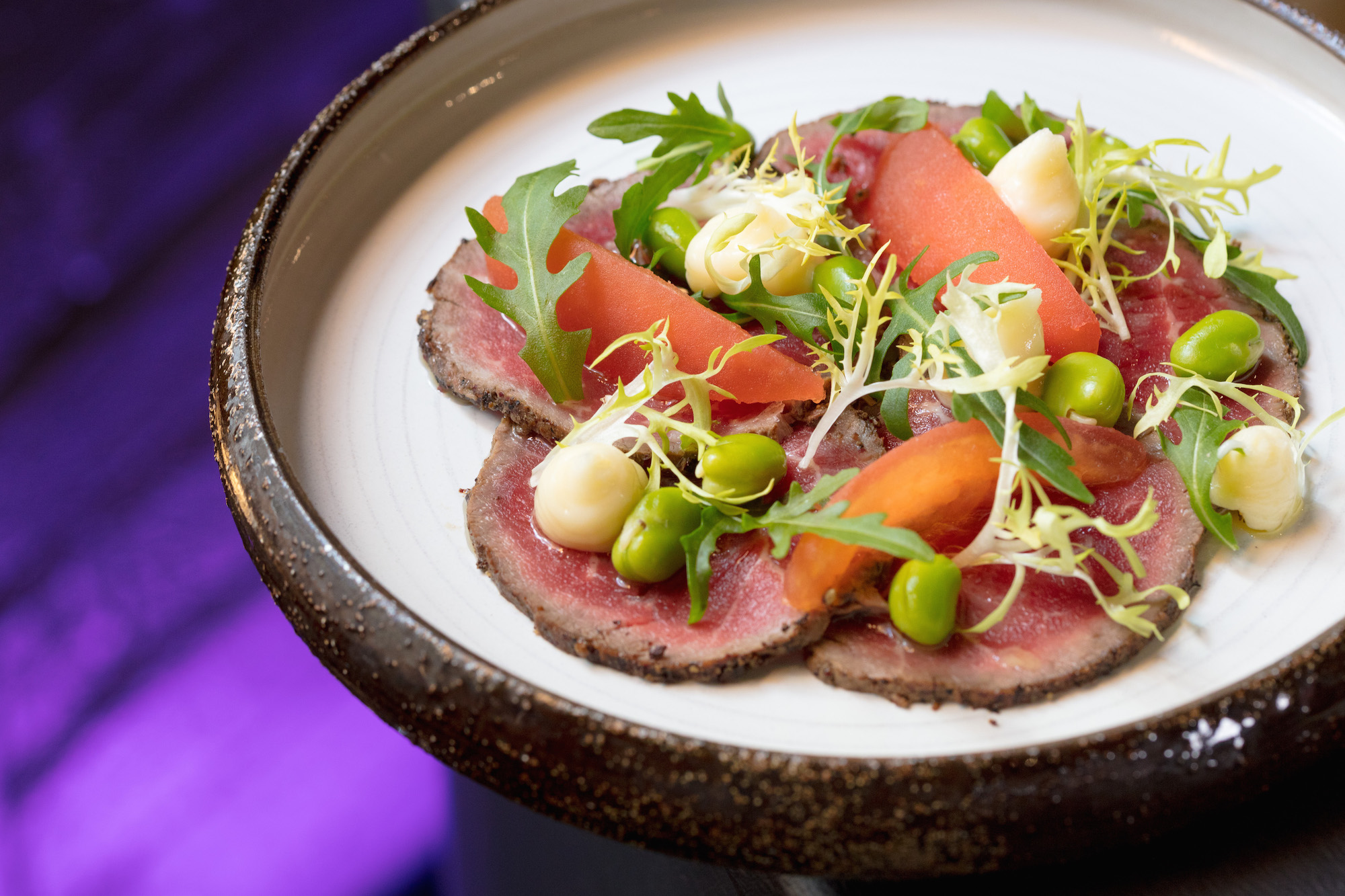 My guest and I sat by one of the tables that look out onto The Strand and it is impossibly to ignore the envious looks from passers-by as they catch a momentary peek of the restaurant. A very friendly waiter meticulously explained the menu. He then graciously left to allow us time to peruse the menu. He reappeared a few moments later with fresh, warm bread glazed with a hearty blue cheese.
STK has curated a new decadent daytime menu, which features many of their beloved signature dishes as well as some new future classics.
I sipped Pink Lemonade, a marriage of delicious sweetness from the fresh raspberries and bitterness from Sicilian lemons. To start, we ordered Soft Shell Crab Sliders with wasabi remoulade and pickled ginger, followed by Lil' Brgs, tender sliders made with rich wagyu beef, truffle, melted cheese and STK's special sauce, served in a sesame seed bun that melted on the tongue.
We devoured STK's pièce de résistance, a succulent Chateaubriand 750g with a buttery Bearnaise sauce. An indulgent Lobster Mac and Cheese, a tower of Parmesan Truffle Chips and a Watermelon Salad with salty feta, fresh cucumber, black olives and mint accompanied the steaks.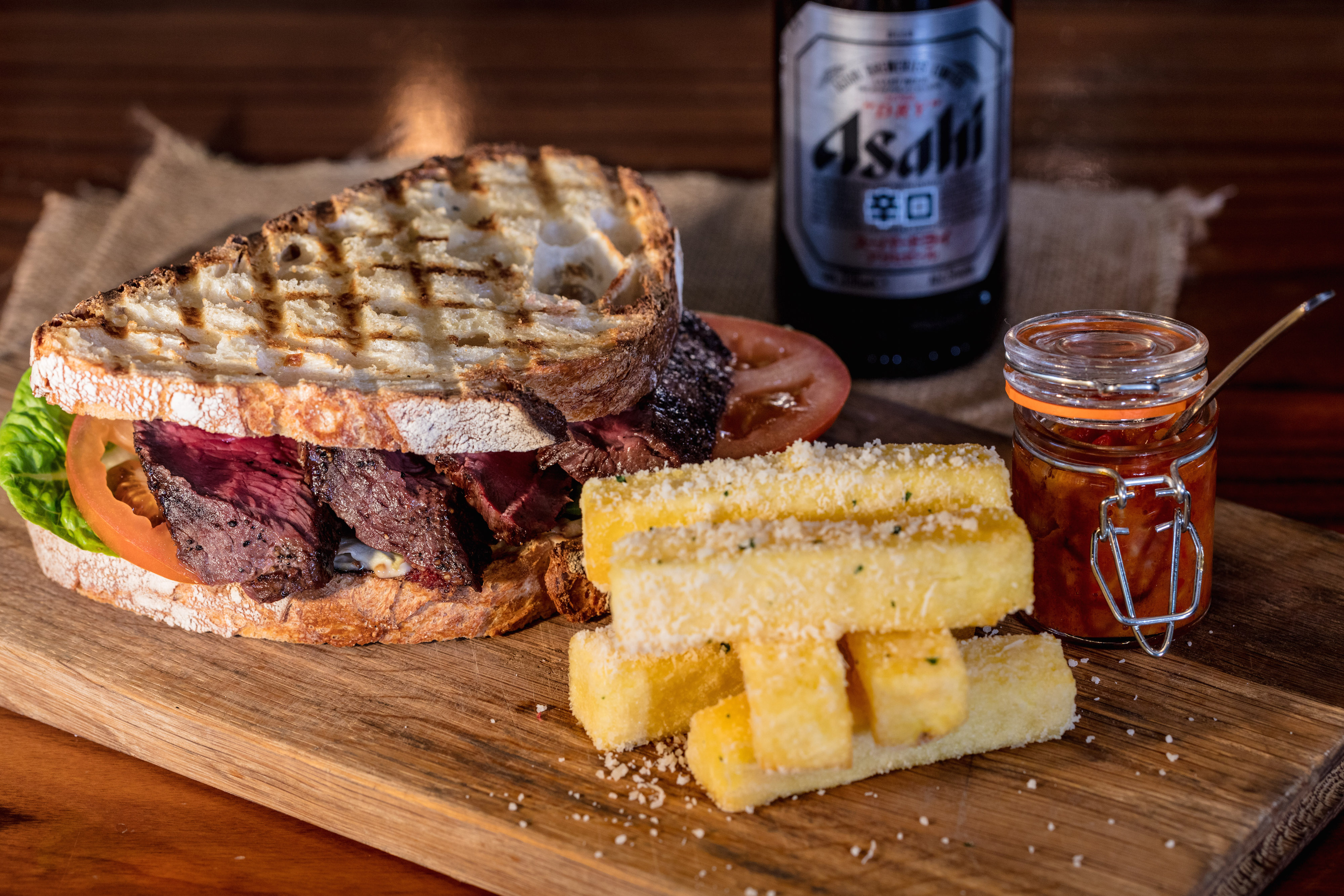 For dessert, I indulged on a delicate and creamy White Chocolate Mousse with Raspberry Cremeux and a delicious dark Chocolate Fudge Cake with a rich caramel sauce and vanilla ice cream.
With extraordinary food and outstanding service STK has breathed new life into the lunch hour.
Available Monday-Friday between 12-3.30pm, two courses for £25 and three courses for £28.
STK London
ME London, 336-337 Strand, London WC2R 1HA