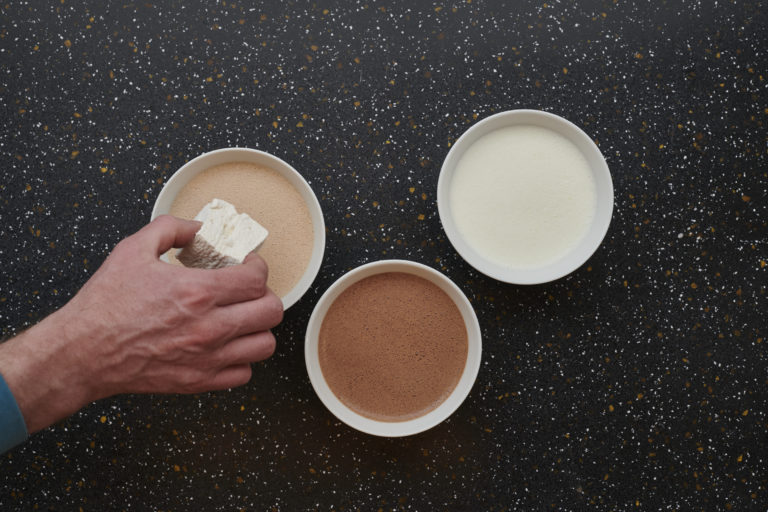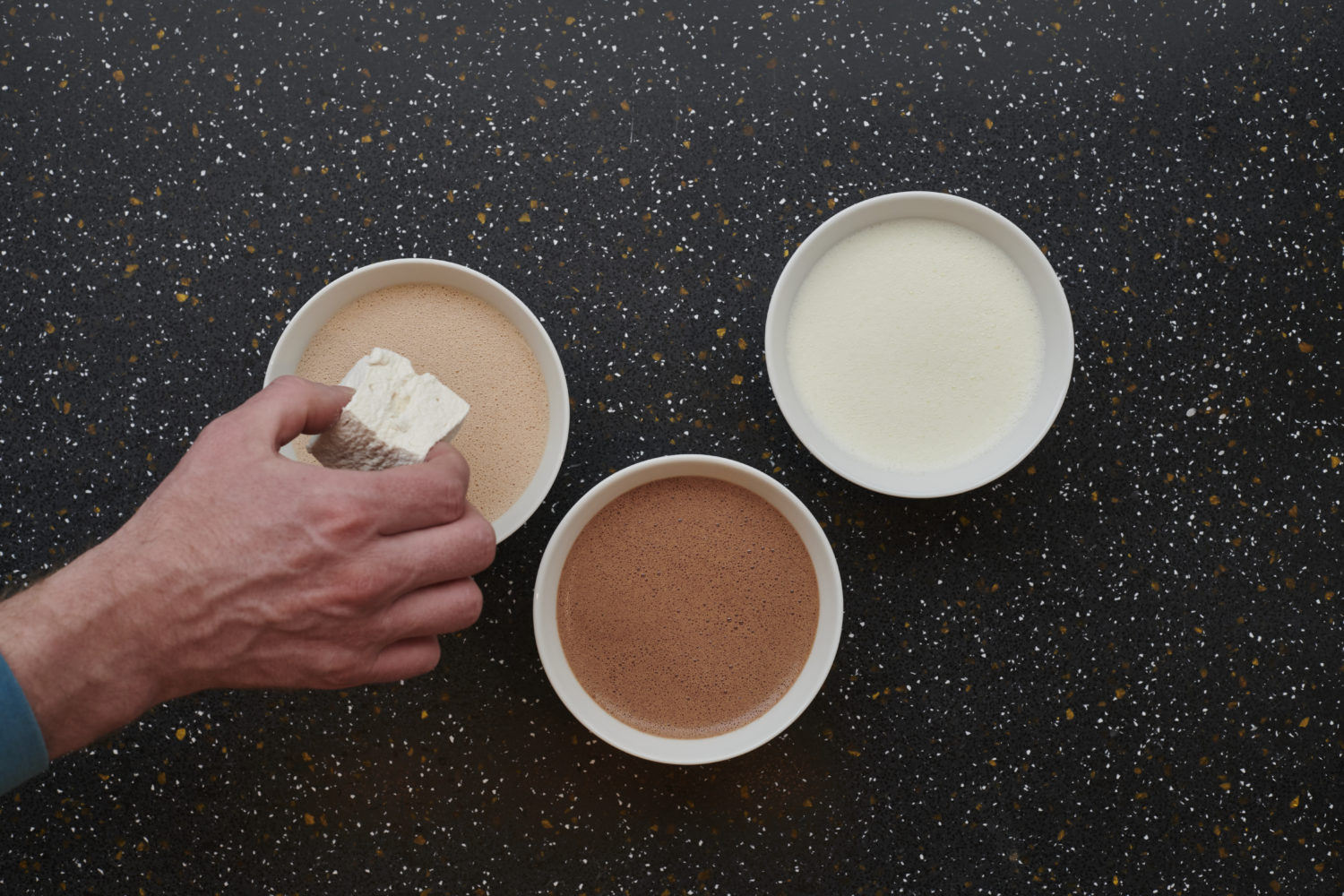 Knoops serving excellently crafted chocolate drinks opens its newest branch in Knightsbridge.
Knoops is a must visit for every chocolate lover, with their signature chocolate percentage calculator with both hot and cold chocolates made from luxury chocolate flakes.
Originally opening in Rye, East Sussex founder Jens Knoop always had a strong relationship with chocolate since his childhood in rural Germany. Jens has now opened 6 stores in the UK, built a team of chocolate lovers and developed Knoops at home chocolate flakes available online and in Selfridges stores.
The percentage menu gives guests the ultimate creative chocolate experience. Visitors can decide between a range of percentages ranging from 28% white chocolate to 43% milk, 70% dark and 100% extra dark. Head to the knoops website to complete the 'Find your percentage' quiz!
Once you have a percentage of your choice, decide if you're in the mood for a hot chocolate, an iced cold chocolate or a milkshake.
The chocolate drinks can then have additional salts and spices to spice it up such as sea salt, chilli, nutmeg. Additional Herbs such as rosemary, mint and lavender can be added as well.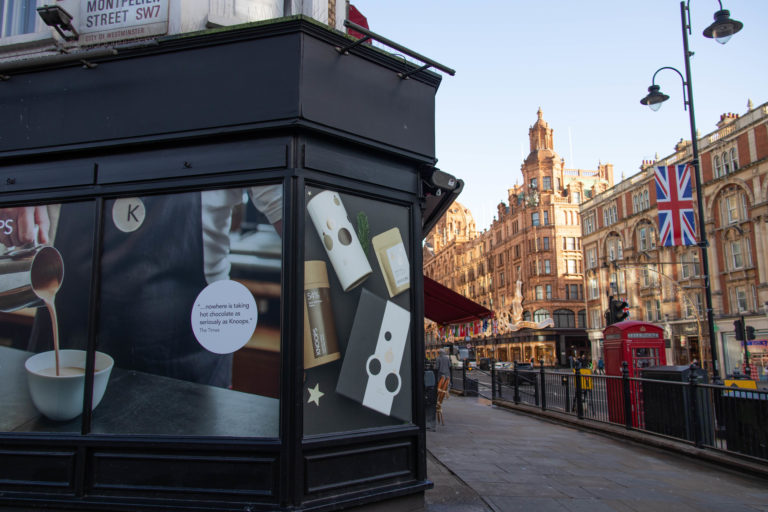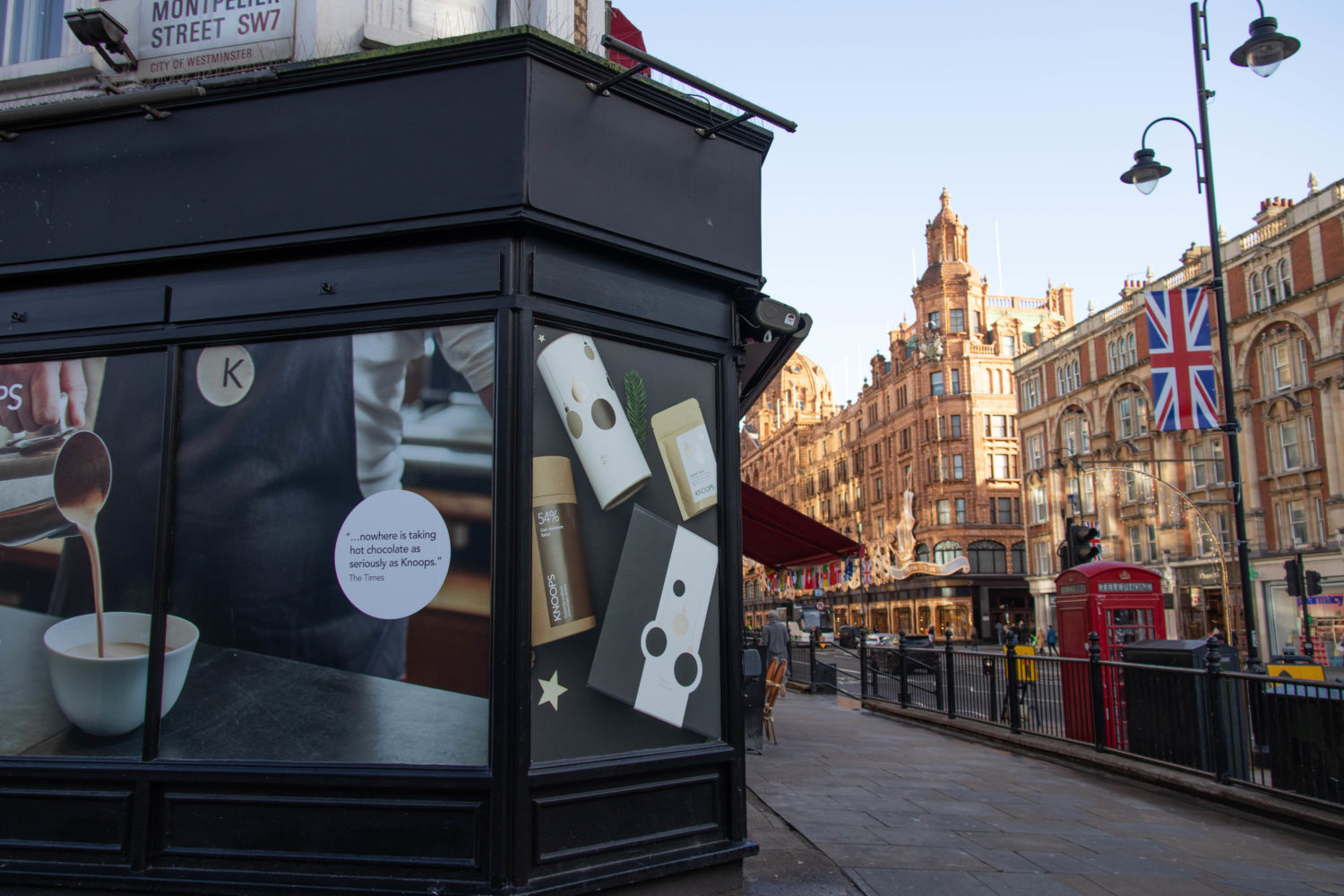 Ask a member of the friendly team for recommendations if you are looking for a tried and tested combo or push the boat out and create your own flavour blend.
A particularly mouth watering blend is a 35% milk chocolate milkshake with some added Maldon sea salt. The 34% chocolate provides a balance of milk, cocoa and caramel notes. The added salt brings out a delicious chocolate toffee flavour.
Also serving coffees and delicious pastries including the delectable peanut butter and jam cronut, Knoops has an intimate cafe for dining in as well as to go.
Head to Knoops Knightsbridge to visit the new store and experience the most delicious drinking chocolate.
130 Brompton Road, London, SW3 1JD