This tiny island located 1,200 miles off the southeast coast of the African continent and in the middle of the Indian Ocean was originally unoccupied by humans until European settlers began taking over the island in 1634, with the Dutch, French and British having all left their mark during the colonial era. Today, modern Mauritius is a melting pot of cultures with African, Indian, Creole, European and Chinese influences creating a unique culture that is proudly Mauritian.
During a year of non-stop travel and my last trip in 2019, just before the pandemic devastated the world and the travel industry, I was lucky enough to experience the wander and allure of Mauritius. It is easy to understand why the island sees over one million visitors each year, Mauritius is a paradise that offers some of the most incredible landscapes in the world, sandy white beaches with crystal clear turquoise waters surrounded by beauteous coral reef – the third largest in the world, and emerald green mountains.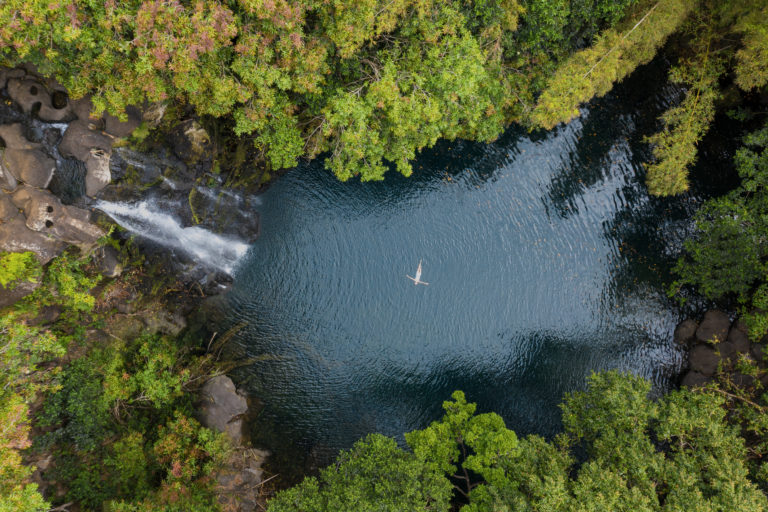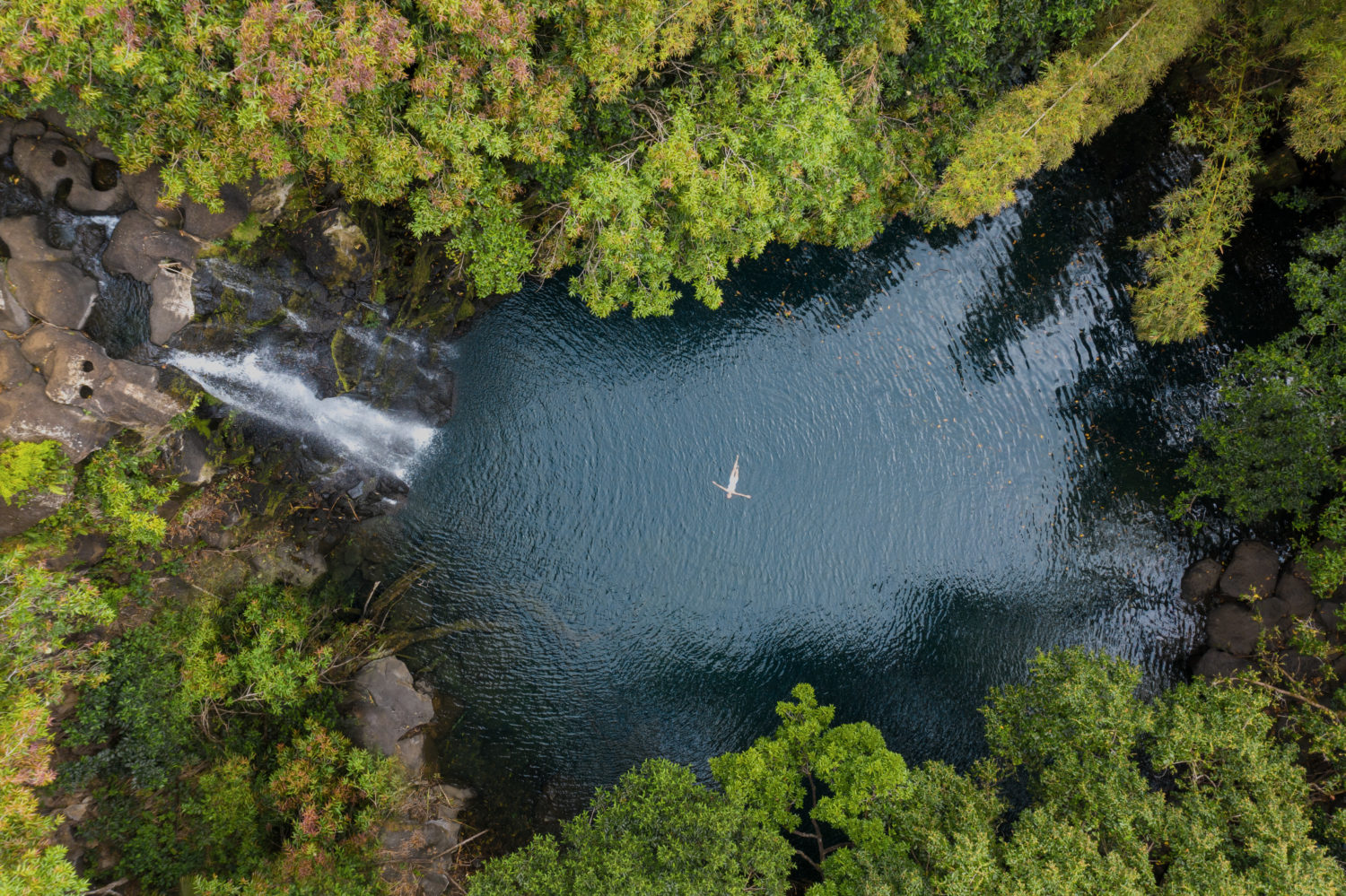 Stay at Anantara
After a 12-hour flight, the 15-minute transfer to the brand new Anantara Iko Mauritius Resort & Villas was definitely a relief. Nestled on Le Chaland Beach, the southern coast is wild and untouched in comparison to the north, with several nature reserves located close by.
We were greeted by a traditional Sega band and dancers in their classic colourful and vibrant two-piece bolero tie tops coordinated with long wide skirts, our first encounter with the beautiful Mauritian culture and hospitality.
I was shown to my Deluxe Ocean View Room and was delighted by the vast room featuring a comfortable king-sized bed, mini lounge area and balcony offering incredible ocean views, where I would later discover fluffy candy cotton clouds streaking the dusky sky. The four-piece bathroom was huge, with the mammoth oval-shaped bathtub taking centre stage and filled with soaps made from local artisans and refillable shampoo and shower gel – there was not a single piece of plastic in sight.
This is part of the hotel's vision to create an eco-friendly hotel, to blend in rather than stand out with an understated luxury, its design draws influences from the rich architectural heritage seen in the capital Port Louis and around the island and built with natural, locally sourced materials. The resort has a 30-metre ozone-based pool, with eco initiatives including solar technology for water heating in all guest rooms, reusing water for irrigation and cleaning.
Moments later, I heard a knock at the door, it was one of the therapists from the spa offering me a welcome massage, which I was happy to accept – it was the most glorious reception I had ever received and only a small glimpse of what to expect.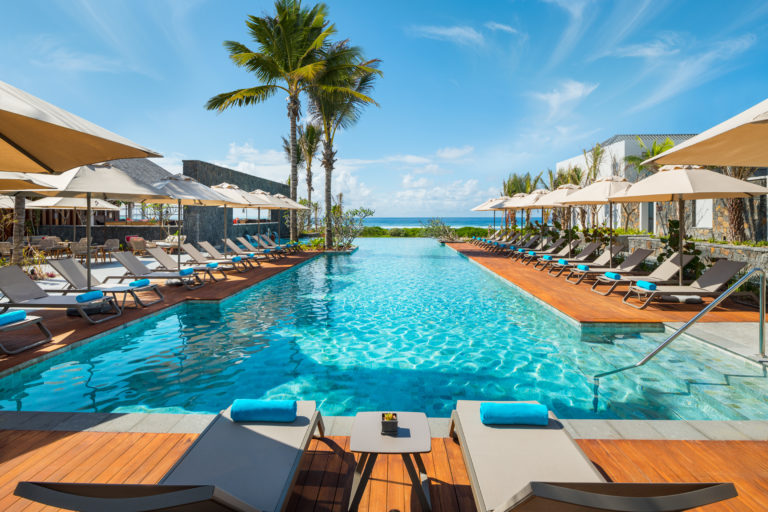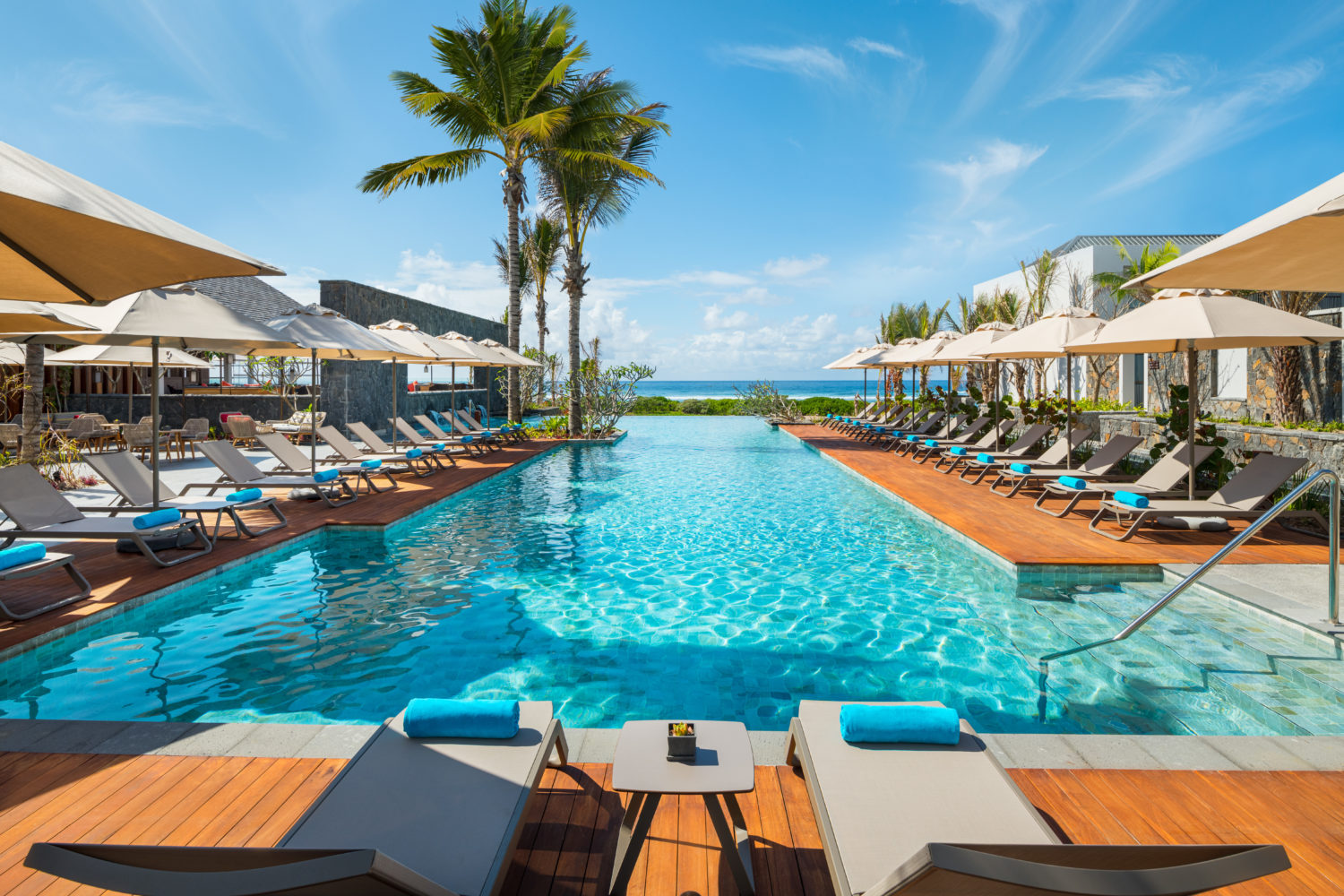 Explore Mahébourg with Lionel
Anantara Iko Mauritius is keen for all its guests experience the very best the island has to offer and has teamed up with local tour guide, Lionel whose knowledge and passion for the island was unmatched. We started the day by taking a traditional mini sail boat out to sea, wit the sailor pointing out the pregnant fish in the water. We anchored down and jumped into the exhilarating crystal clear Indian Ocean. Afterward, we explored the local markets and visited Mahébourg Museum located in a beautiful colonial mansion.
Visit Grand Bassin
For those looking for a more cultural adventure, a visit to the sacred lake, Grand Bassin, is a must. Legend has it that the lake was formed when Shiva, the Hindu God of Destruction, spilt drops of water from the Ganges River in India.
On the day that we visited, we were lucky enough to witness locals from all over the island, observe the Kartik Purnima Snan festival by bathing in the lake to wash their sins and offerings to the gods. As we walked around the lake, we took in the wondrous view of people making their own way round the lake to visit one of many bejewelled-coloured statues of gods and temples with offerings of fruit and lighting incense. During the midst of this, we spotted several naughty monkeys snatching away incense and seizing their opportunities to steal the fresh fruit that had been bestowed to the gods.
A short drive away is the beauteous Black River Gorges viewing platform, with magnificent views of the abundantly verdant mountains overlapping and creating winding valleys as far as the eye can see.
Enjoy Lunch at the Varangian Sur Morne
Experience authentic Mauritian cuisine in the heart of Piton de la Rivière Noire offering panoramic views of the surrounding mountains – you may even spot newly weds taking pictures in their wedding attire on top of a nearby hill. The entrance is located off a winding road with cobbled meandering stairs surrounded by bounteous flora leading to the colonial and rustic restaurant.
Traditional Mauritian dishes are largely influenced by European, Indian, Chinese and African cuisines and is a truly unique culinary delight and comes at no surprise that Varangue sur Morne has hosted the likes of Prince Edward, Robert de Niro and Sonia Gandhi.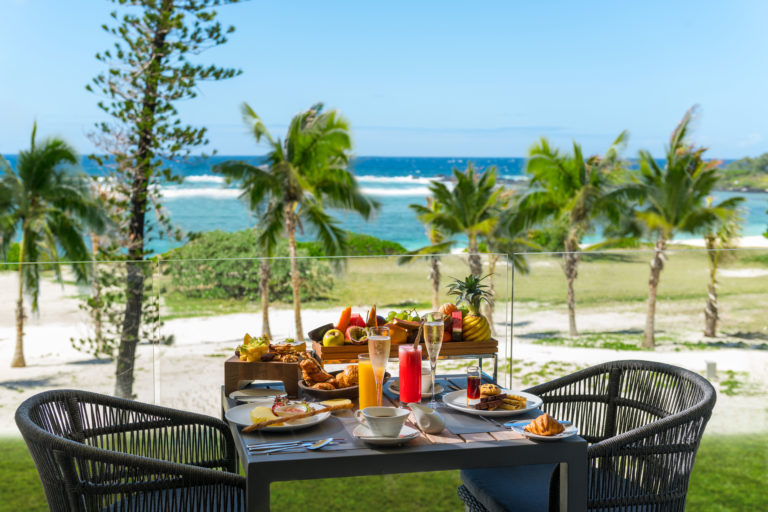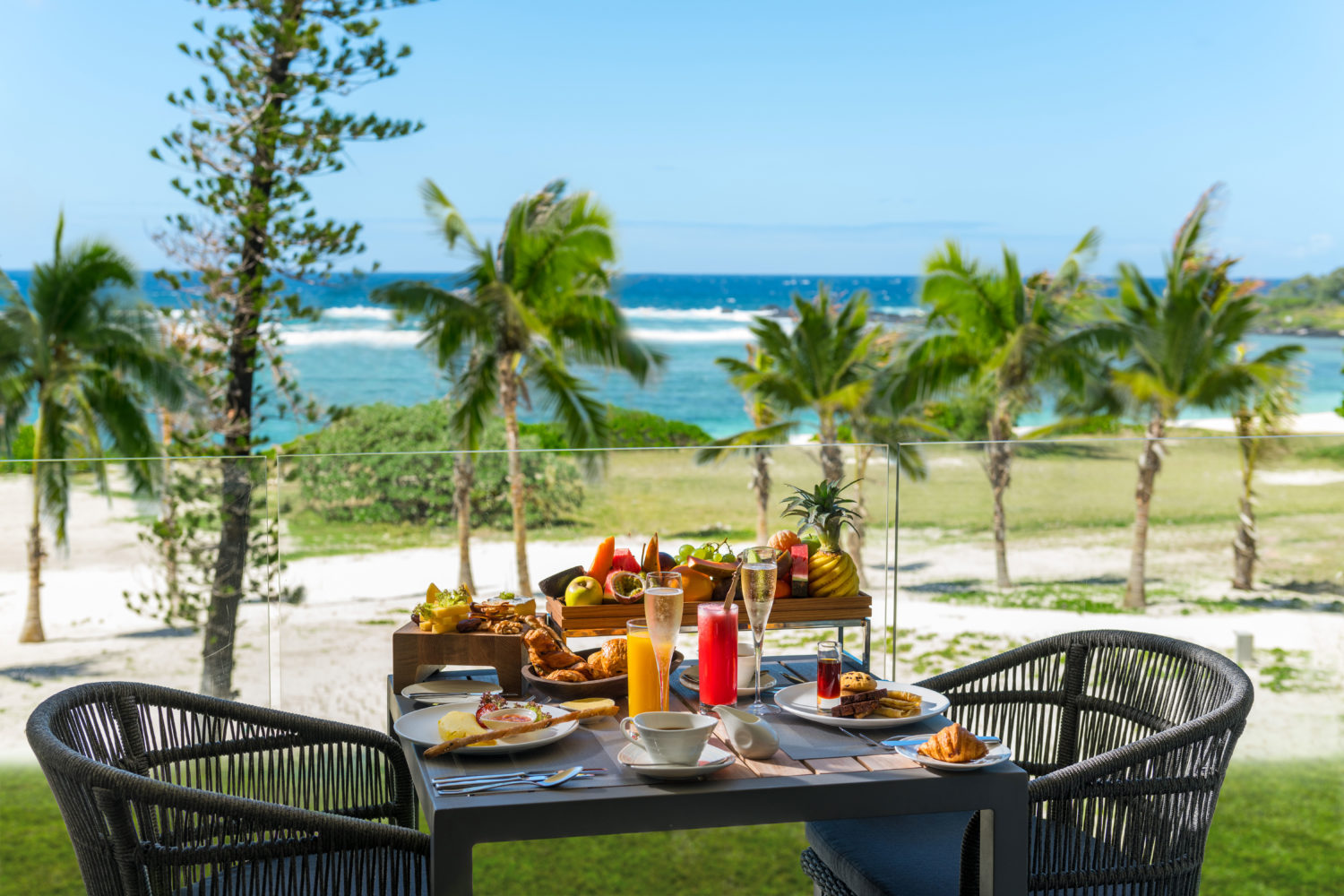 Sundowner Catamaran
There is no better way to experience the sun setting over Mauritius than on a Catamaran in the evening. With a refreshing mocktail in my hand, I sat on the trampoline as the boat set sail toward the Blue Bay Marine Park and I felt the wind blowing through my hair, it felt exhilarating. I breathed in the fresh sea air, with Mauritius located directly above the South Pole – it is some of the cleanest air in the world, I thought to myself, 'It doesn't get better than this."
I was wrong. We docked at a secluded beach and as we climbed down the catamaran one at a time, we were elated to see hundreds of starfish that lay on the golden powdered sand.
Relax at the Spa
Choose from a choice of treatments including traditional hammam rituals, massages and energy healing using the very best indigenous, chemical-free natural ingredients. I recommend a Deep Tissue Massage taking place in one of the pavilions. The treatment began with a salt and lavender foot scrub before being washed off with coconut milk, leaving my feet feeling softer than ever. I was given a choice of lavender and geranium or rosemary and mint. My therapist focused on all the knots in my shoulder but once that painful part was over, I dosed off like a baby and woke feeling brand new and rejuvenated.
Dinner on the Beach
We started the evening with a bonfire on the beach roasting marshmallows and tales of the island, before we were shown to our enchanting table illuminated by fairy lights and candles. A foot away, we spotted smoke coming out of a mound of sand, and the executive chef revealed that our dinner consisting of fresh meat, fish and vegetables had been slowly cooking since midday. As we sat down, I discovered my favourite mocktail awaiting me and I was in awe of how truly attentive the staff were.
Like many other hotels, Anantara Iko Mauritius, also closed during the pandemic but have just announced that they will be reopening on the 1st October 2021 to unveil eight brand new pool villas.
@anantaraikomauritius
DAM Health is one of the leading providers in the UK for COVID-19 testing. DAM Health provides evolving and effective solutions to keep pace with fluctuating global restrictions on international travel.
To book a test visit dam-health.com.