Almost 50% of Brits name hotels as a top place to meet new people. Golden age of social getaways emerging, according to Hotels.com.
• Social drought: Travellers are craving social interaction, with 51% in the UK seeing social circles shrink as they see less people in person compared to pre pandemic.
• Friends wanted: almost 40% of global travellers will go on holiday solely to meet new people in the future.
• IRL connection: A pool, spa and even gym are more popular hotel amenities than free Wi-Fi in 2021, with Wi-Fi dropping from the 5th most searched amenity in 2019 to the 9th in 2021.
• 'Community' Hotels on the rise – Hotels.com sees surge in interest in hotels with social hubs and communities, with searches for London based Citizen M's and Hoxton Hotels both up over 130% from 2019 v 2021.
2022 is the year of the social butterfly, as new research by Hotels.com® reveals hotels are the catalyst people have been craving to reignite slumbering social lives, with 49% of Brits agreeing they're one of the top places to meet new friends.
Over half (54%) of global travellers admit that when planning their future trips, being able to meet new people at the hotel is a key factor and almost 40% would go on holiday just to make new connections.
Thanks to the pandemic, social circles everywhere have shrunk, with over half of us Brits (51%) saying we see fewer friends in person now than before the pandemic. It's therefore no surprise that a quarter of us (24%) now prioritise going somewhere social over secluded.
Romance is clearly on the mind, with 15%* admitting the reason they like meeting new people on holiday is to get a shot at a holiday romance2 (but we won't mention the other 18%* who do it to get a break from their usual travel buddy!). And it's clear this strategy works, with 40% of British travellers having had at least one previous holiday romance, and a cute 9% of people still being in a relationship with someone they met on holiday.
Strictly platonic relationships are not to be overlooked; 29% of Brits think it's nice to have new people to do activities with, such as sociable dog walks. Amongst those who already have a four-legged companion, Hotels.com has seen a 29% increase in pet-friendly hotels; our pets really are leading the way to us finding new friends.
Supporting the growing trend for solo travel, Hotels.com has seen a 11% increase in searches amongst Brits for UK-based single room stays (2021 vs 2019)3 and found that 45% don't 'want their style cramped' and believe travelling alone is the best way to meet new people.
After a long drought, Hotels.com data shows British travellers are ready to escape to the party islands; searches for destinations such as Mykonos and Hvar increased, whilst more solo travellers searched for stays in Dubai than in the cities of Paris, New York and Dublin, which were all more popular back in 2019.
For solo staycationers, city breaks in London and Manchester remain the most popular spot for those looking on Hotels.com; however, Liverpool is up there, climbing the ranks from 5th most searched for city by solo travellers in the UK compared to 10th in 2019. You'll never walk alone, indeed!
Whilst some people like to travel alone, a quarter of Brits (25%) choose to travel with a friend and aim to meet new people together. However, there is a savage 13%* out there that would purposefully pick a travel buddy they didn't like much, so they can be easily ditched in the event they meet new friends. K bye!
It's all about bunk beds and communal living in 2022, as Hotels.com has discovered hostels are experiencing a renaissance, jumping a place in the search ranking to 7th in 2021 from 8th in 2019, coming in above resorts, all-inclusive and villas. Furthermore, searches for cottages increased by 15% in the UK, indicating an increase in group holidays.
Emma Tagg, Head of EMEA PR at Hotels.com Brand says, "The pandemic has been as tough on personal relationships as it has on travel plans. For future travel, holiday-goers are looking more than ever to make connections with others and pick a sociable hotel as their base.
Whether it's to unwind poolside with a cocktail, make small chat while they downward dog, or have someone to get lost with while exploring a new city – travellers are more open than ever to strangers becoming friends."
You can see that travellers' priorities are changing; with free Wi-Fi being one of the top 5 most searched-for amenities pre pandemic, compared to 2021 when it just about made the top 10. The pool, spa and even gym came in higher, showing the trend towards favouring human interaction over a virtual one. Whilst travel may still be slightly restricted, the future of it is
definitely a sociable one".
With the desire for new friends comes a whole new wave of 'meet cutes'. Almost 29% of British travellers admit they are now more likely to smile at strangers around the pool and bar to startup a conversation, and the same amount (29%) even confess to wanting to befriend hotel staff (the concierge has the best gossip, after all). But with that in mind, it comes as no
surprise that half of us Brits (50%) say that the most sociable place to meet new people is at the at the bar. Get the beers in?
And when it's time to come home? Pen-pals are just SO last century, as people mainly use social media to keep in touch with holiday friends, with 28% using Facebook, 17% on WhatsApp, 7% using Instagram and only a small 6% writing old-school letters.
However, these new tactics seem to work, with 81%* of travellers who made friends on holiday still keeping in touch now. Hotels that have a sense of community and offer socialising spaces are on the rise.
Hotels.com has seen searches for chains such as Citizen M and the Hoxton Hotels increase by over 130% between 2019 and 2021.4 Here are some of the most exciting social properties to be found in the Capital: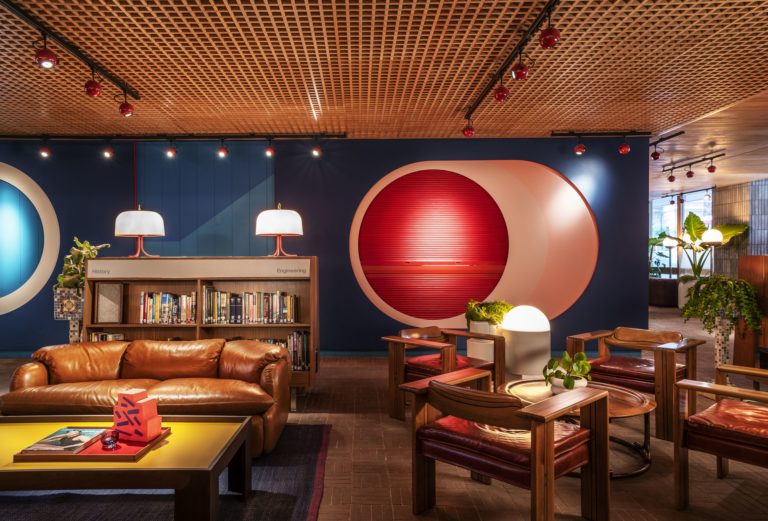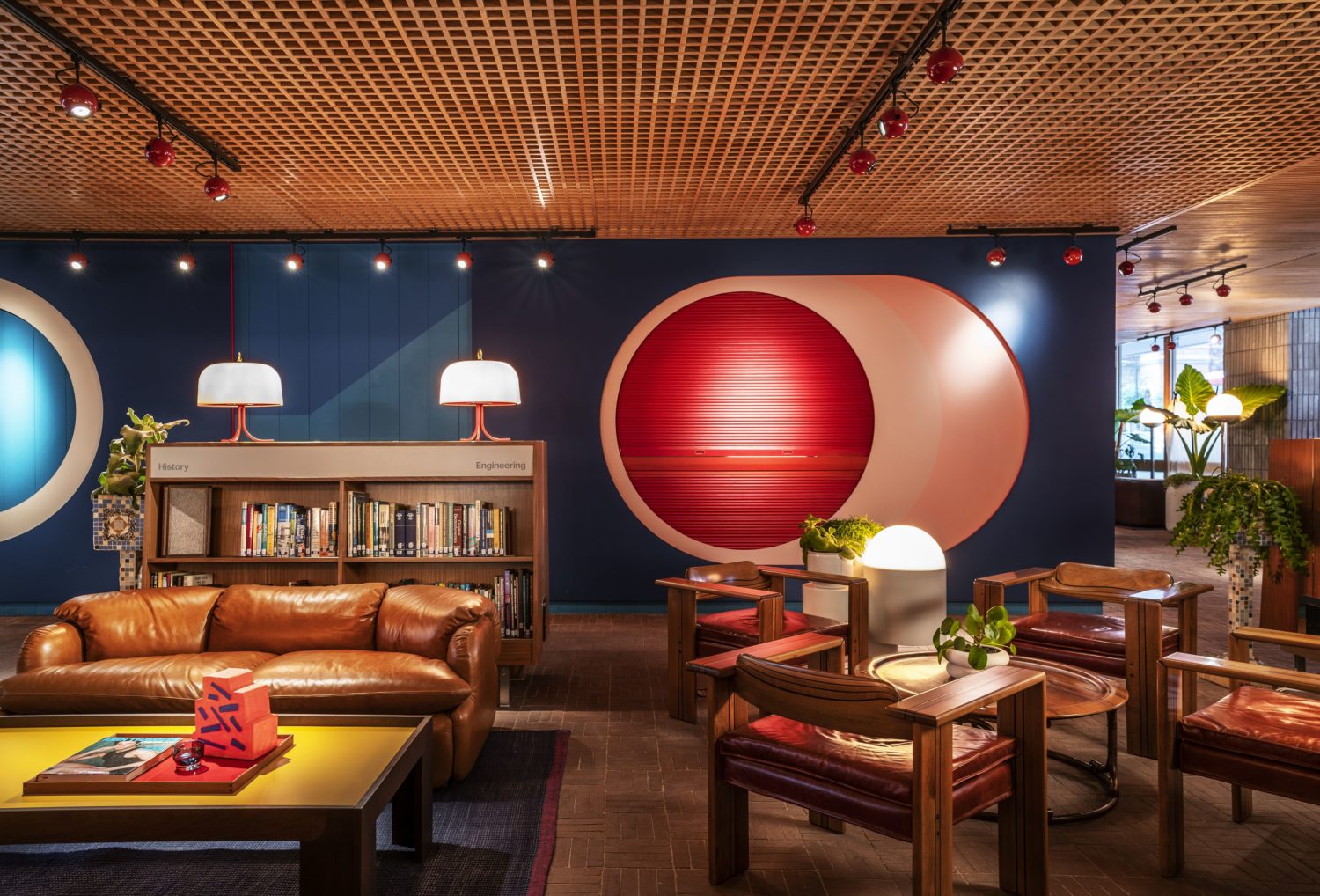 London, The Standard
Loved by Guests rating 9.2 out of 10
The Standard London made its groovy debut in the Capital, in 2019 and has seen a huge increase in searches by Brits since its inception. The sprawling ground floor is a pleasant blend of a lounge, library, restaurant and bar, offering not just a visual feast but a practical space for guests to relax in prior to check in, or whilst waiting for friends.
The Standard has 266 rooms overlooking the dramatic and thriving St Pancras station. The exterior is a classic example of a brutalist building whereas the interior boasts geometric shapes galore, potted plants, colourful retro tiles, quirky lights and leather sofas. If this is the standard you're looking for, your taste is best-in-class!
Book from £219* per room per night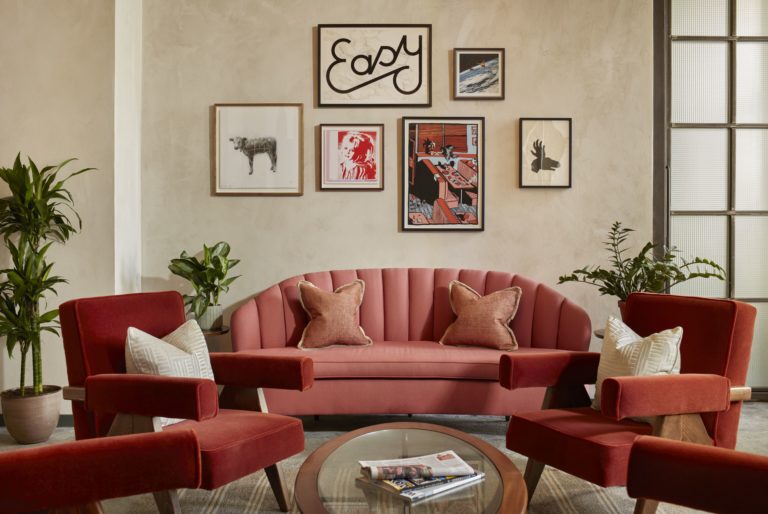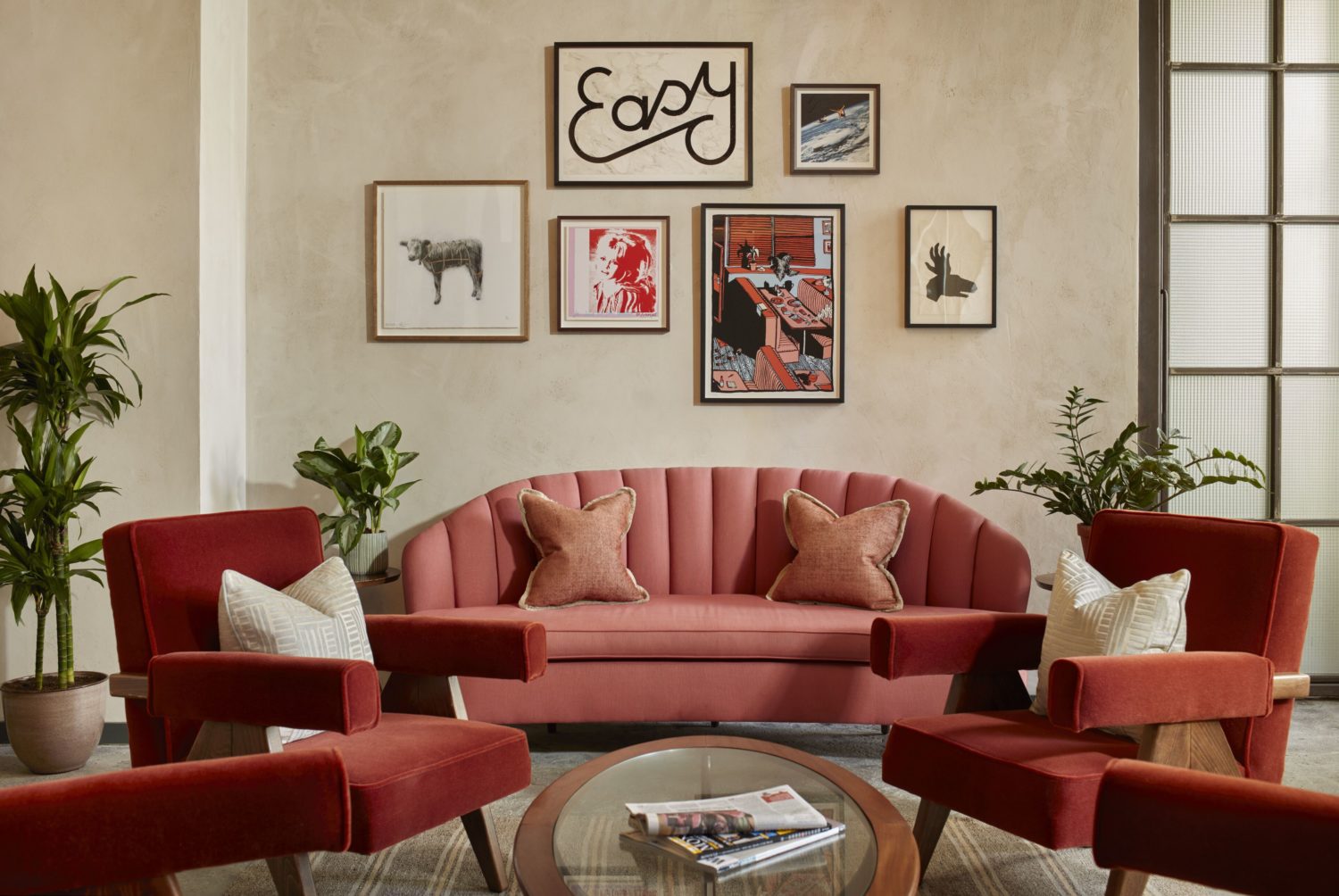 London, Hoxton Holborn
Loved by Guests rating 8.8 out of 10
The Hoxton Holborn is a buzzing community-based space for locals and visitors alike, in the heart of London – just a stone's throw from the West End. With searches by Brits up 175% in 2021 vs 2019, the hotel lives up to expectations. Centrally located with a lively energy flowing
from its trendy lobby, it's where cool creatives congregate with their laptops in one of the most picture-perfect co-working spaces in town by day, and with delicious cocktails by night.
Book from £169* per room per night
London, Leman Locke
Loved by Guests rating 9.2 out of 10
A firm favourite for UK travellers; searches by Brits for Leman Locke were up in 2021 by 50% compared to 2019.3 The Locke is where it all began: in the heart of East London. It has all the style of a boutique hotel, with the flexibility and space of a serviced apartment.
Leman Locke offers socially-immersive public spaces, events and cultural shenanigans that connect you to a community of like-minded locals and travellers. A stay at this property could see you invited to art exhibitions, yoga workshops or food events. Get ready to live your best London life!
Book from £97* per room per night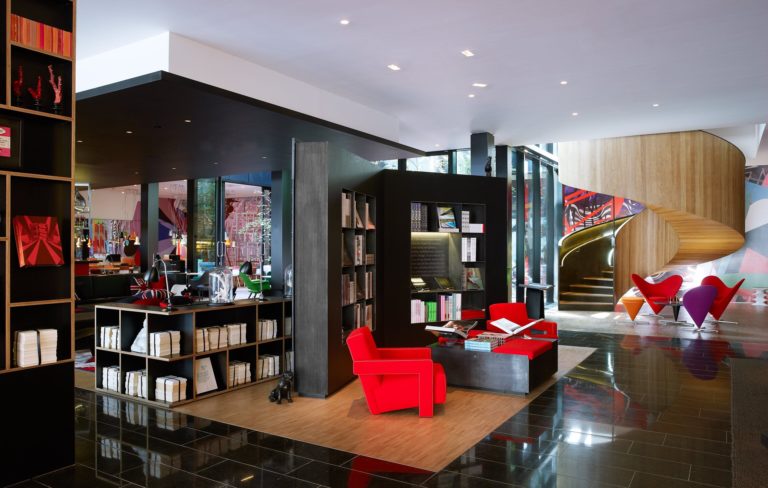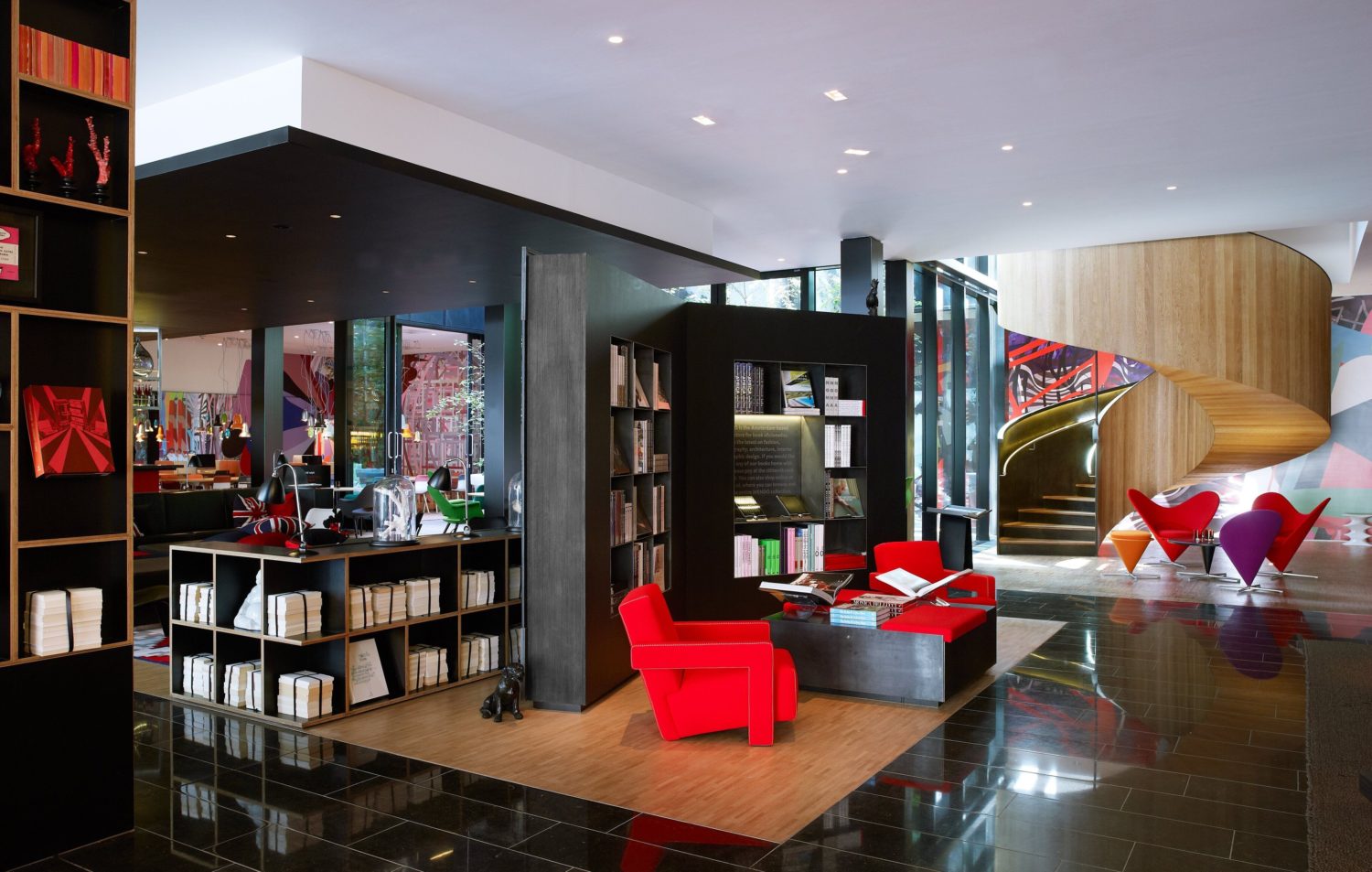 London, Citizen M Bankside
Loved by Guests rating 9.2 out of 10
UK searches for this hotel were up 242% in 2021, compared with 2019,3 and it's fair to say that this hotel has everything to offer the 21st century traveller including a huge, open lobby and lounge – a bright and airy communal space with plenty of power stations and chic,
modernist lighting. The hotel boasts 192 smart rooms, perfect for both fun-starved and business-minded citizens of the world, who need a giant bed to melt into at the end of a busy day.
Citizen M is full of colour and character with whitewashed walls accented with pillar box red chairs, and rooms boasting king-size beds and floor-to-ceiling windows looking out across the hustle and bustle of the business district.
Book from £104* per room per night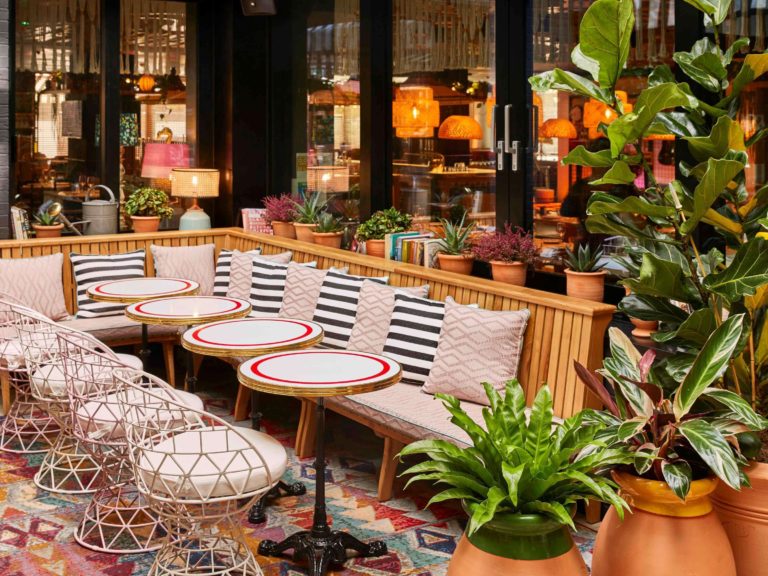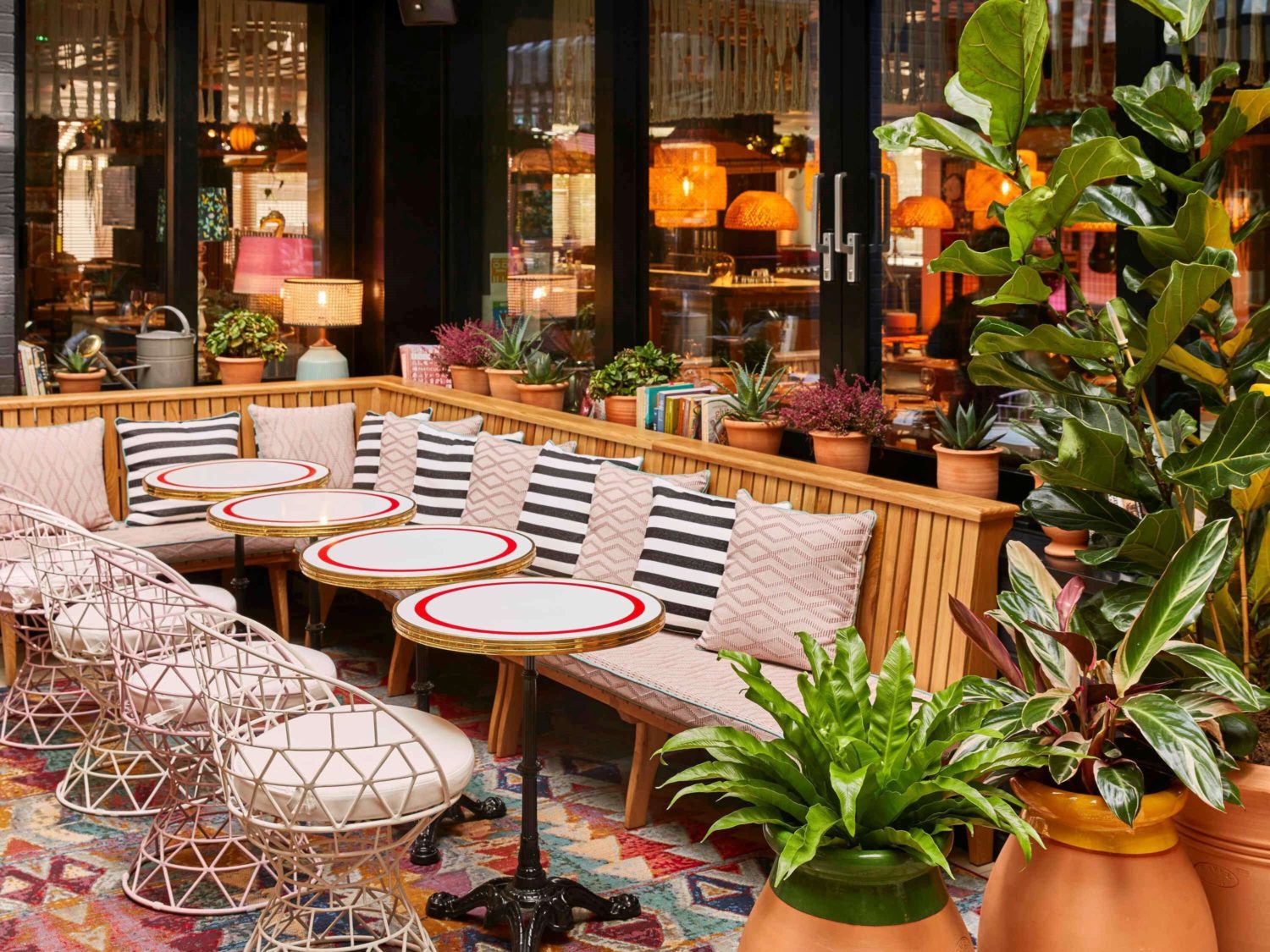 London, Mama Shelter
Loved by Guests rating 8.8 out of 10
Boasting an 87% search increase by Brits compared to the same time in 2019, Mama Shelter London is a dynamic and vibrant property: a true urban workspace that is not only beautiful and modern but also popular and friendly.
With a vast lobby and plenty of room to work and collaborate, you will find your "working shelter" here. Luxury bedding, relaxed dining, free movies, karaoke and fun-loving staff, all in a vibrant, welcoming setting – who could ask for anything more? Come to Mama! …literally.
Book from £88* per room per night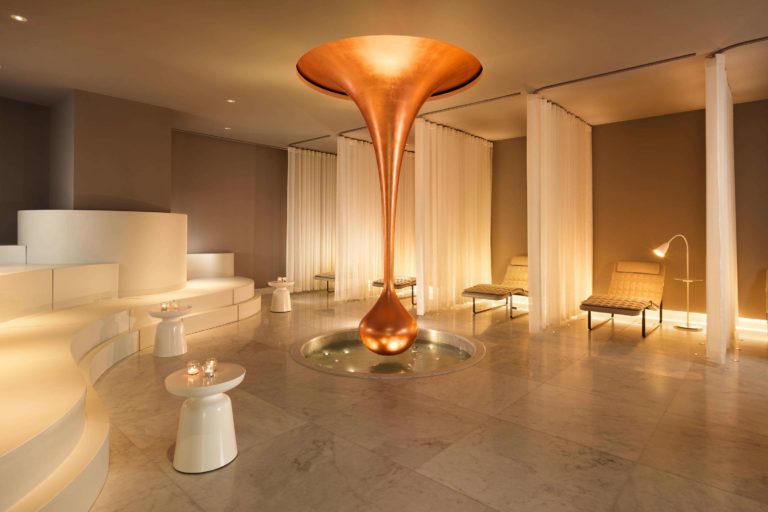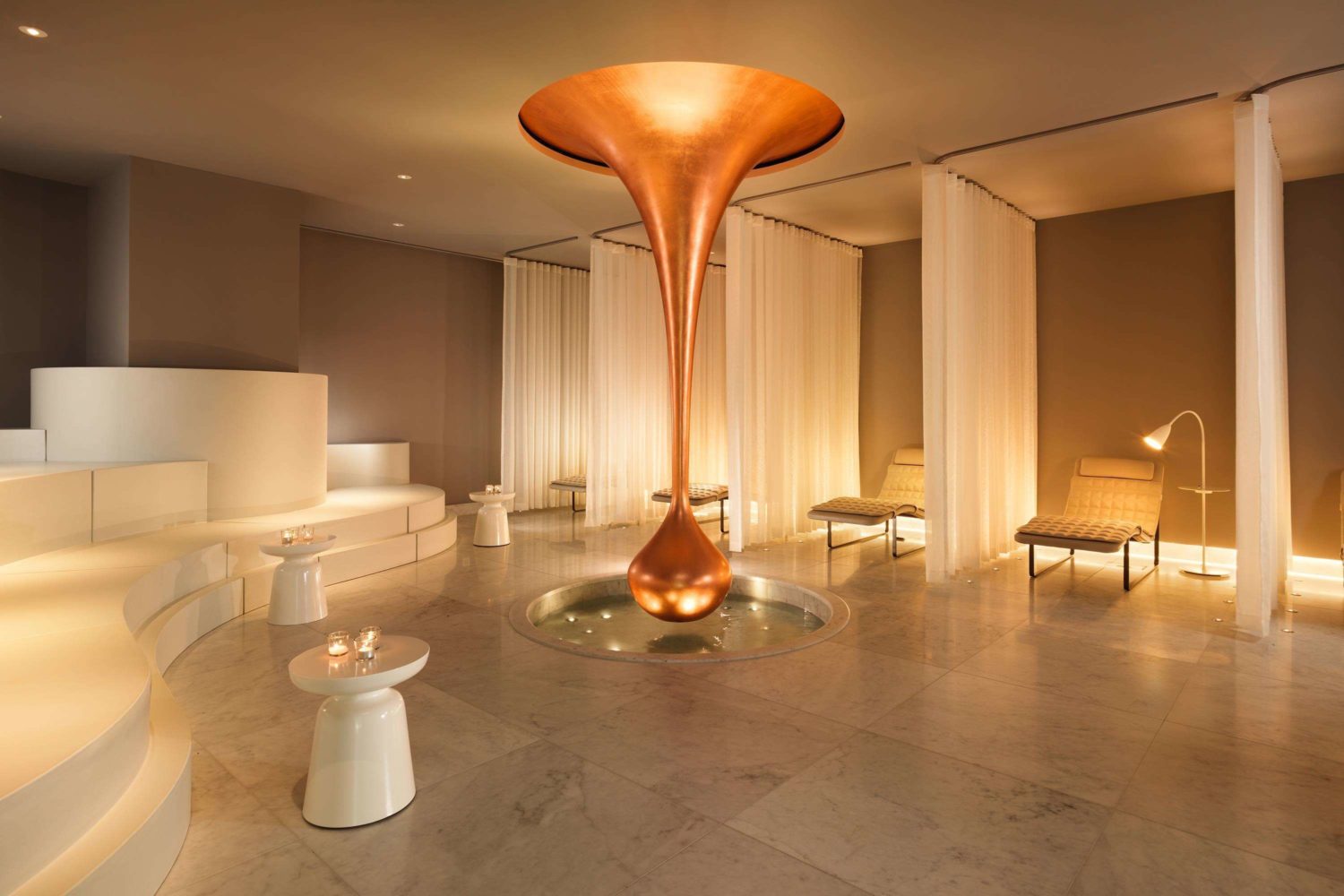 London, Sea Containers London
Loved by Guests rating 9.4 out of 10
Sea Containers London is a consistently popular spot, with searches up by 8% in 2021 vs 2019.3 Based in London's cinematic Southbank neighbourhood, the design-led hotel has been making a splash and welcoming discerning guests since 2014.
With a lively atmosphere and huge co-working spaces, this sociable property encourages interaction with like-minded travellers. And with iconic views across the Thames towards St Paul's Cathedral and the twinkling lights of The City, it's no surprise that it's also popular spot for glossy magazine shoots and travelling celebrities. You never know who you might bump into in the lobby!
Book from £207* per room per night