Under a cloudless powder blue sky, the bright, the bold and the beautiful gather to celebrate life. Glistening golden bodies sway in time with the palm trees and a saxophonist hypnotizes the crowd like a snake charmer. Champagne flows by the magnums surrounded by halos of sparklers. Welcome to Nikki Beach Saint Tropez, it is the party of a lifetime and you are invited.
Nikki Beach Saint Tropez celebrates music, dining, entertainment, fashion, art and film in one decadent destination. This hidden oasis is understated in design and extravagant in ambience. It has been situated on the golden sands of Pampelonne beach and has been hosting international celebrities such as Leonardo DiCaprio, Madonna and Naomi Campbell and jetsetters for two decades.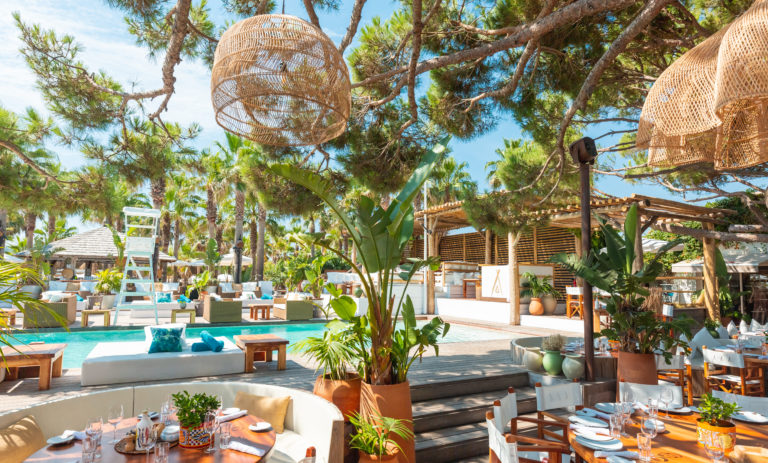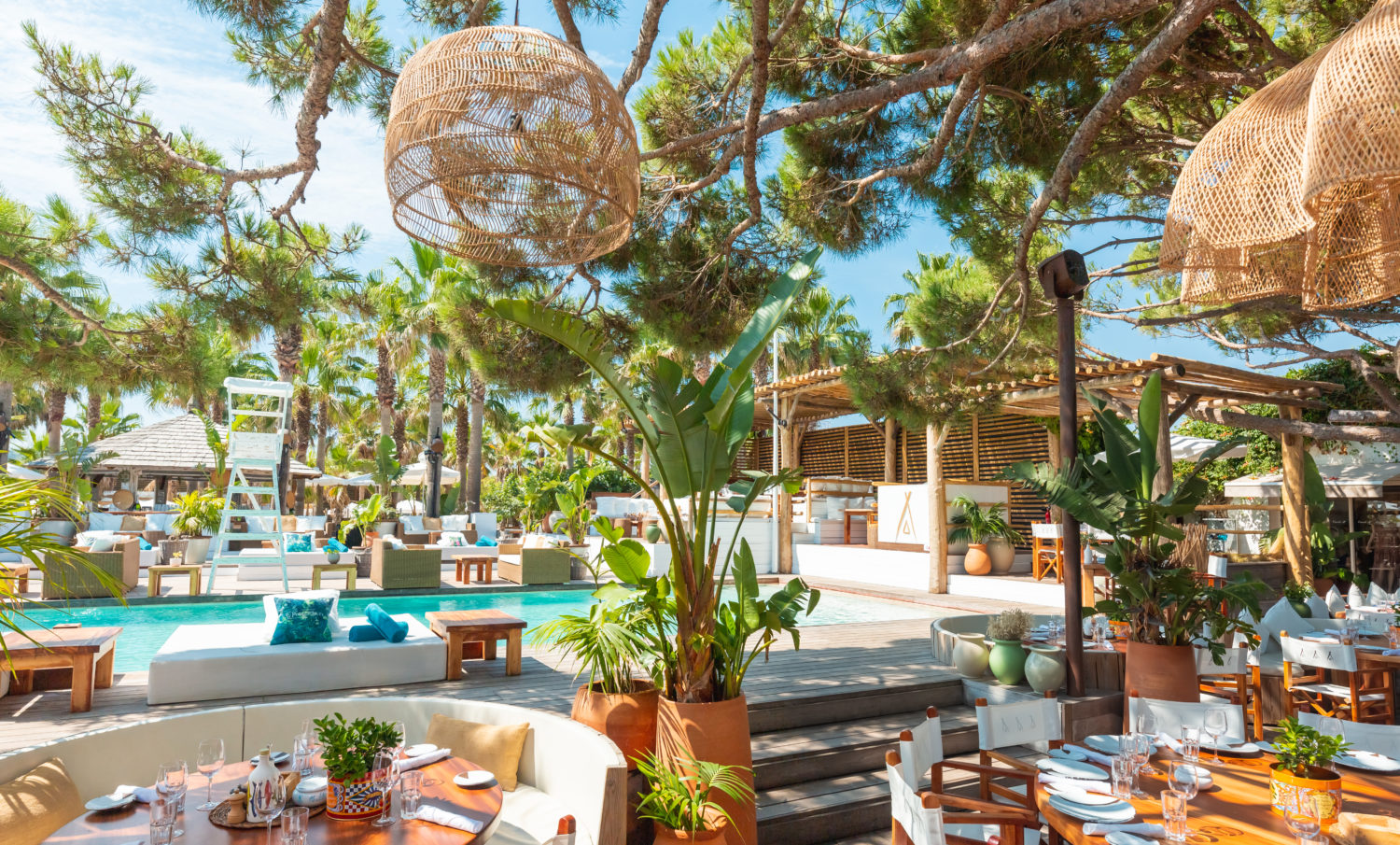 In 1998, entrepreneur Jack Penrod introduced Nikki Beach to the world. A true visionary, Nikki Beach was the first original luxury beach club concept and over the next 20 years he has expanded Nikki Beach into a global phenomenon.
There are currently 11 beach clubs, 5 hotels and resorts, a fashion division and Nikki Cares, a 501c3 non-profit charity. Nikki Beach can be experienced across the world; Miami, Saint-Tropez, Saint Barth, Marbella, Koh Samui, Mallorca, Ibiza, Monte Carlo, Dubai, Costa Smeralda and Tivat Bay. Let's not forget the iconic Nikki Beach pop-up during the Cannes International Film Festival and the summer-long pop-up in Porto Cervo. The hotels and resorts division has properties in Koh Samui, Porto Heli, Dubai, Santorini and Montenegro.
Nikki Beach is known for its gourmet cuisine, focusing on fresh salads, seafood, sushi, and Mediterranean-inspired dishes. You can enjoy your meals in the restaurant or have snacks and drinks delivered to your beach chair.
Nikki Beach hosts various events, including music festivals, fashion shows, and themed parties. Besides these, they're famous for their lively party atmosphere, so you can dance the night away to all the trendy beats. Pair it with creative cocktails, beautiful people, and a stunning view.
If you're not into the party type, don't worry because the resort also offers a range of spa treatments for the ultimate relaxation and indulgence. You can enjoy a relaxing spa session in one of the treatment rooms or the outdoor pavilions overlooking the beach.
And if you love to shop, you can visit their boutiques to find designer wear and accessories or visit the farmer's markets for locally-made products. Hiring yachts in St. Tropez is your best bet to get around Aegean waters and explore other water activities like snorkelling, waterskiing, and fishing.
Nikki Beach is an ode to Nicole Penrod, daughter of Jack Penrod, who tragically passed away at just 18-years-old. Nikki Beach is a celebration of life in Nicole's honour. Penrod opened the first Nikki Beach in Miami in 1998, and the brand has since expanded to locations worldwide, including Saint Tropez, Marbella, Ibiza, and Monte Carlo, among others.
Jack revealed. "Everything was designed with my daughter Nicole in mind. I didn't want to mourn her life, I wanted to celebrate it. The look is meant to be soft, friendly, carefree, beautiful and safe. Nikki Beach was created to celebrate the life of my daughter Nicole and each location combines the elements of everything she loved into one: music, dining, entertainment, fashion, film and art."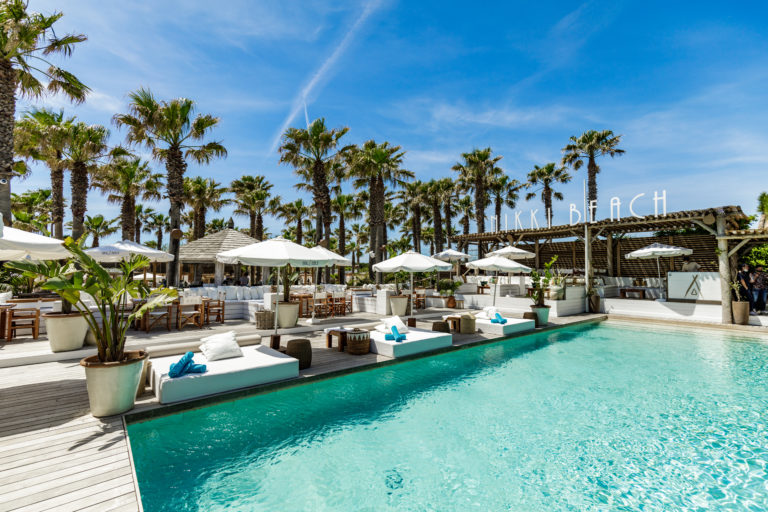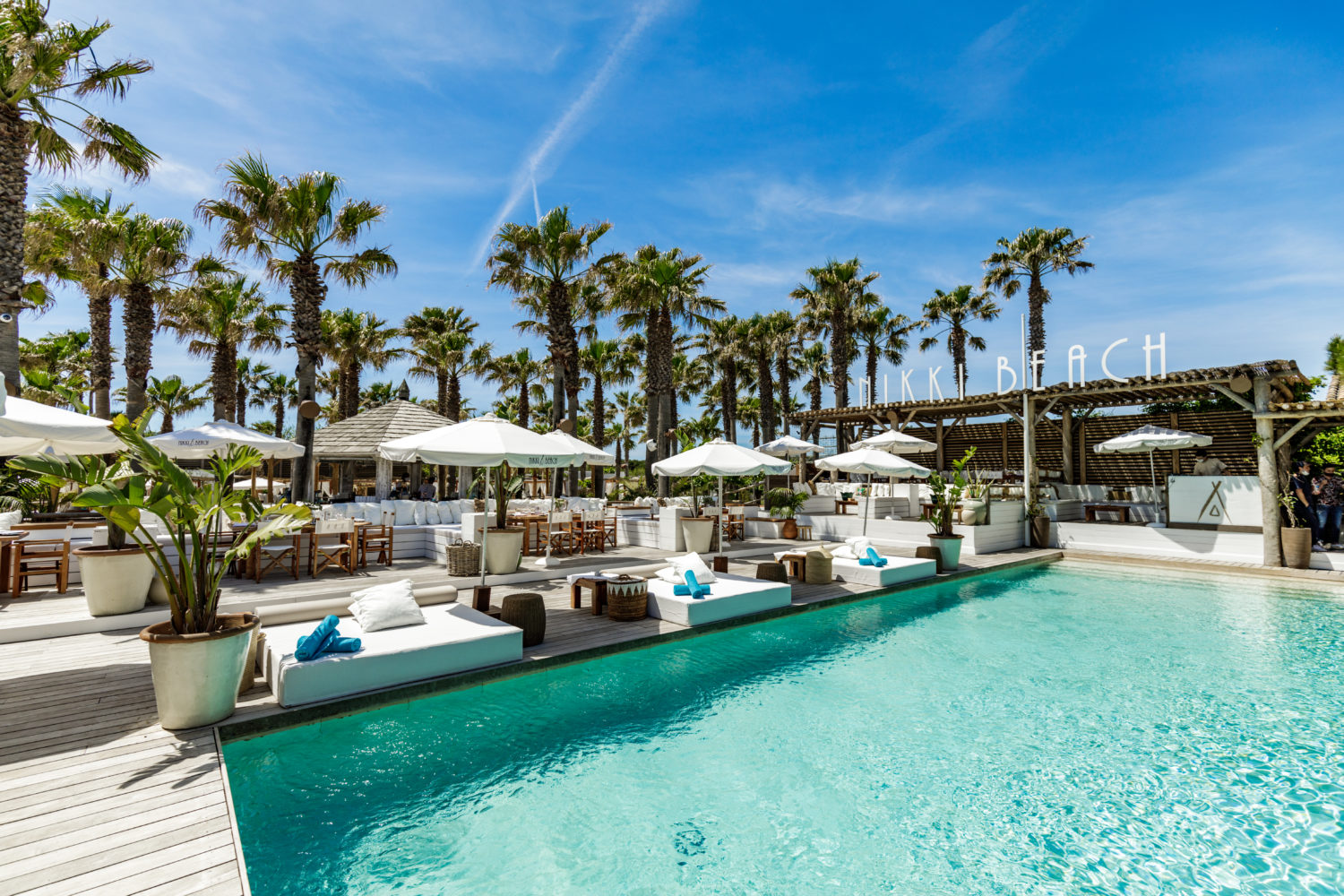 Lucia Penrod who is CEO and on the Board of Directors for Nikki Beach Worldwide. She is also Jack's wife and they have run Nikki Beach side-by-side since its inception.
She said, "We had no intention of creating a global brand. It all started when Jack created a garden by the sea in Miami, a beautiful tribute from a father to his daughter. We created a special butterfly garden and it was so magical, there was a beautiful energy that began attracting everybody."
She added, "It was an incredible experience where you felt enveloped in friendliness, love, tranquility, grace and grateful for being alive."
She continued, "It all just grew organically, for us, our goal was to build a legacy. The legacy of Nicole, so her memory would live as long as we could maintain. I think that makes a big difference because the choices we make as business people are not necessarily profit driven. It's more about creating an experience to create some loyalty, a feeling of, 'I'm welcome here'."
Inclusivity is at the heart of Nikki Beach. Unlike many other venues, everyone is made to feel like family, even if just for the afternoon. It is a place where people from all over the world come together with one shared goal, to celebrate life. When we visited Nikki Beach Saint Tropez, we experienced a multi-generational crowd, there was even a family dancing around the pool, a grandfather with his daughter and grandson.
Lucia said proudly, "We have never advertised, there was no plan to create a business from this beautiful tribute. The energy was special though and people began telling their friends. We started with a few friends and now we have thousands."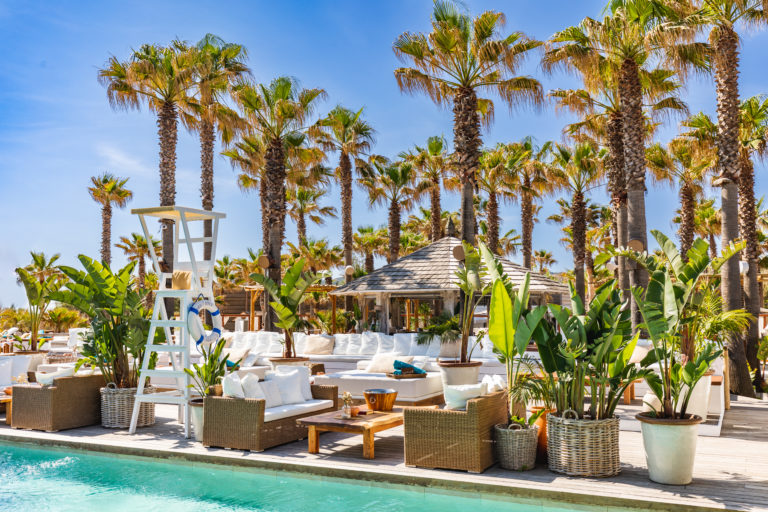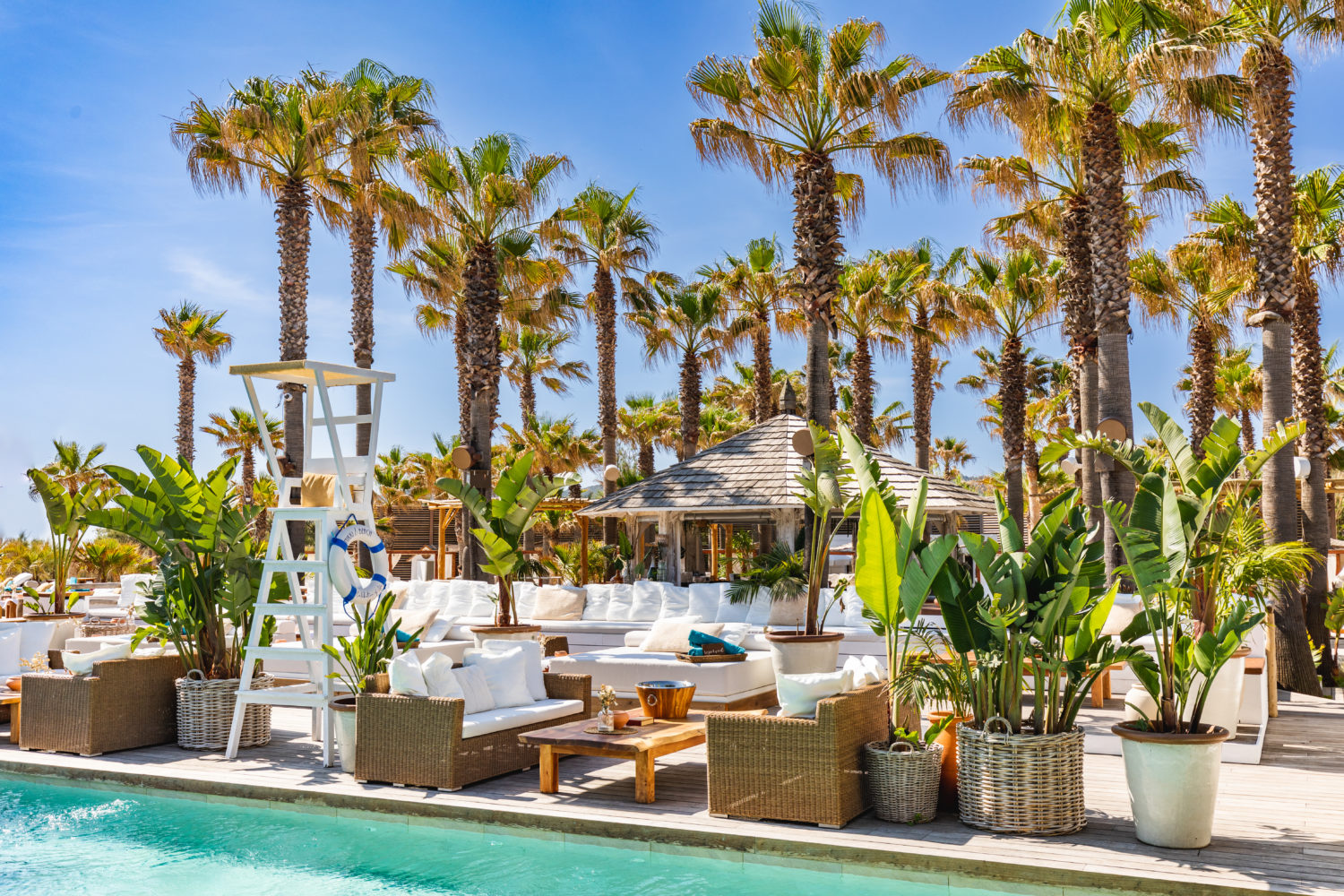 Nikki Beach has a dedicated clientele, many of which have been returning regularly over the last 20 years. Nikki Beach gets under your skin like that, as soon as you leave you are already mentally planning your return. This is largely down to the family of staff that run Nikki Beach like a smooth ship.
Your every whim is catered for and preempted and service always comes with a wink and a dazzling smile. The staff are warm and playful but they are whip smart and hard working until dusk, making sure you have the best experience possible.
Lucia said proudly, "Our staff are part of our family, some of them we call our kids. They started with us very young, they got married and now they have children and as much as we can, we try to remember their birth dates and make it very, very personal because they are the biggest assets we have."
She added, "The beauty is that our staff move around. So you can have a wonderful experience in Saint Tropez with a member of staff and then you could be in Dubai and have the same experience. So no matter which Nikki Beach you visit, it is like being welcomed home. At Nikki Beach you will experience who we are and have that fun everywhere you go, you can go to any Nikki Beach Club in any country."
Lucia revealed, "I tell our staff, to wake up, say your blessings, that you are alive and healthy. Make a conscious decision that today you are celebrating life. The moment you walk out of the door, you make it contagious. So when you come to work, you are ready to make people happy."
She added, "We work extremely hard to keep that feeling of family. For those 2, 3 or 4 or more hours you're going to be with us, you're going to forget your worries, and you're going to have the best time of your life. The best way we can measure that is when you leave our property with a big smile. Then we say 'okay, mission accomplished.'"
The attention to details at Nikki Beach St Tropez is spectacular and this extends to the gastronomy, even Bono is a fan.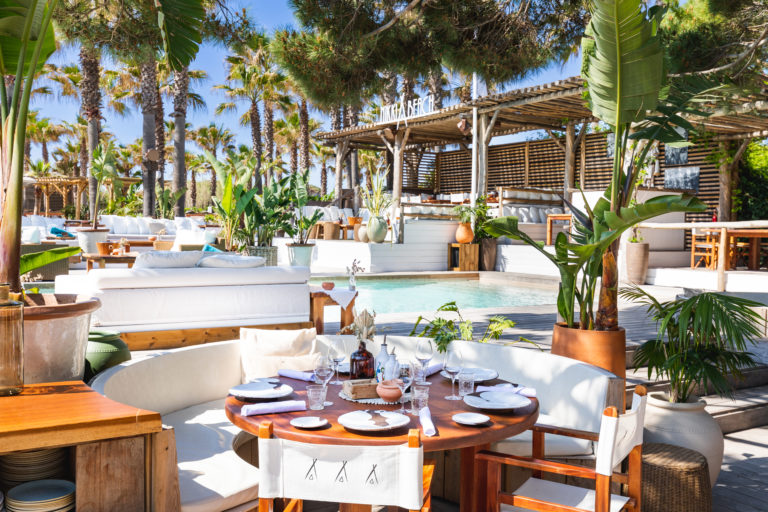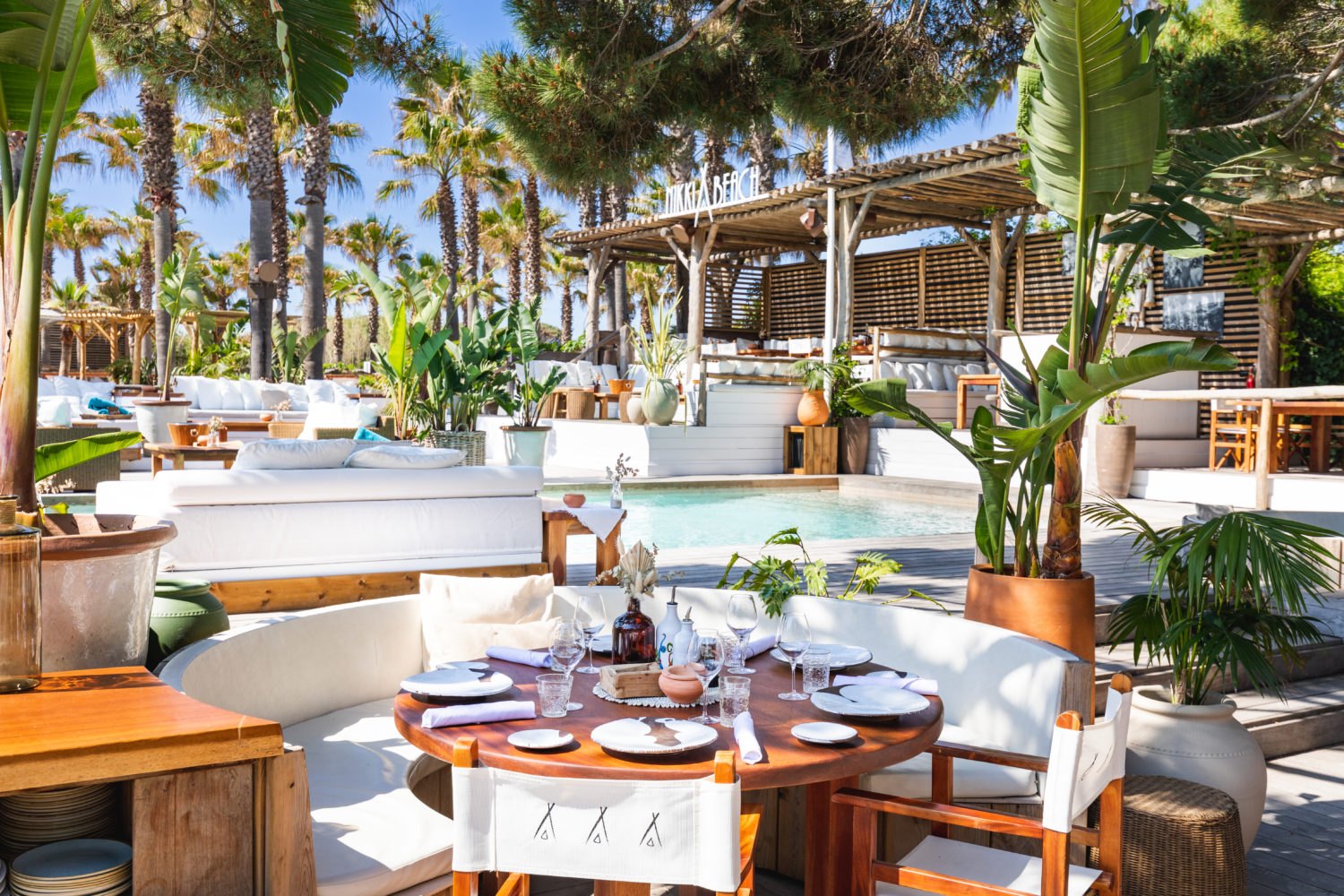 Lucia recalled, "Years ago, Jack was travelling, and I was by myself in Saint Tropez and I was offered the chance to have lunch with Bono. I'm sitting at this huge roundtable with Bono and all of his band members. So the conversation turns to me, and he says, 'I have to tell you that I go all over the world, to these fun places and have a great time but after a while I get tired because the food is terrible. They don't pay attention to the food; all they pay attention to is the music and the drinks and making you feel happy that way. I woke up this morning and I said I want to go and have lunch at Nikki's for the rotisserie chicken, the ribs and the sushi boat'."
She added, "I was amazed to hear it coming from him, it tells you that the customers know you can't fool them for long. You've got to stay on your toes."
Jack chimed in proudly, "Our goal in life is to get people to fall in love with us." Mission accomplished.
@nikkibeachsainttropez
1093 Chem. de l'EPI, 83350 Ramatuelle, France