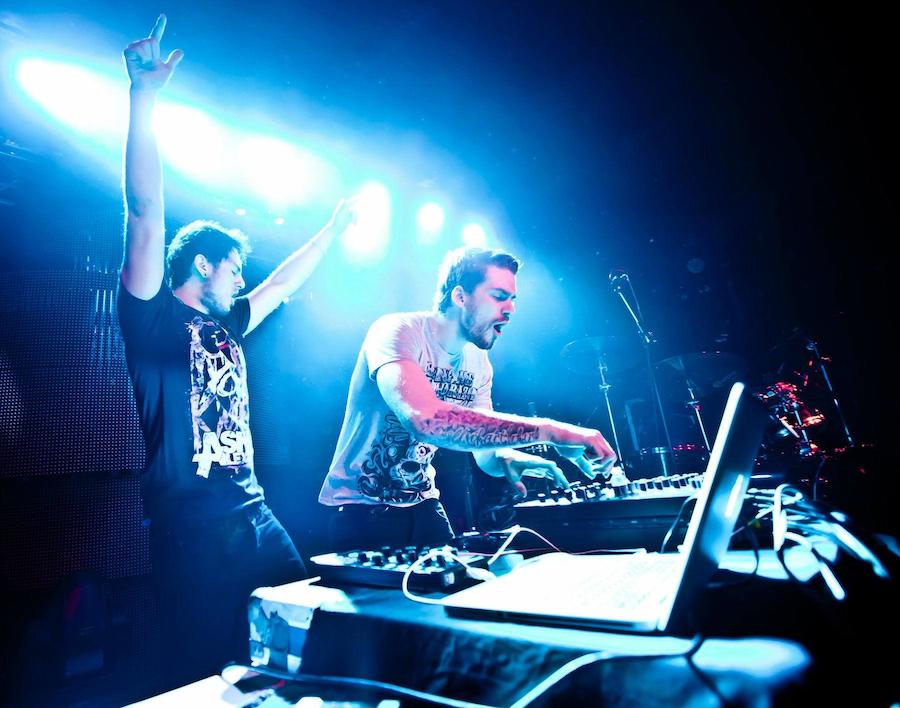 A girl with a shock of pink hair shook her head solemnly, "Sorry, there are no tickets on the door tonight." A group of students dressed in matching black t-shirts, emblazoned with Adventure Club's logo looked at each other in distress. The tallest of the group, argued: "There are always tickets on the door at Village Underground!"
The girl looked at him sternly, her voice was laced with impatience, "not tonight, Adventure Club are on." Before the man had a chance to respond, she reiterated for clarity, "Therefore there are none, none whatsoever."
I was slightly later than I had hoped to be, I blame that solely on the notorious rush-hour traffic, which crawled through East London.  However, all my cares fell away as I stepped into the undeniably packed Village Underground. I was quite literally blown away by a hypnotic bassline, which was so intense that the ground beneath my feet shook uncontrollably. Adventure Club were already on stage and the gig was clearly already in full swing.
Christian Srigley and Leighton James, were nestled behind an imposing set of decks. They played their arguably most memorable track, a remix of Foxes 'Youth' which has accumulated over 8m views on YouTube, almost double that of the original track.
As the crowd familiarized themselves with the track, they erupted, screams of appreciation filled the venue and as the bassline dropped, the noise form the crowd intensified. Everyone there was completely lost in the moment, held together by this hypnotic bassline. It was such an impressive sight, that Leighton jumped out from behind the decks and proceeded to take numerous photos of the crowd, he smiled in awe as he did so.
Adventure Club really know how to put on a show. They were charismatic and high-octane; heaving basslines clouded your conscious whilst streams of kaleidoscopic lights heightened your senses.
After an impressive gig, I caught up with the boys to find out about their initial thoughts about each other, their influences and what they have in store for 2014.
Christian and Leighton met in secondary school and bonded over their mutual love of music, then Adventure Club was born. Leighton joked: "I'm originally from Naboo and Christian is from Corurscant. Believe it or not we met somewhere on the way to Tantooine."
He added whimsically, "It was interplanetary bestfriendshipness at first sight."
All jokes aside, from seeing them live it is apparent that their friendship is completely effortless. They seem so at ease with each other that you could easily mistake them for brothers rather than friends.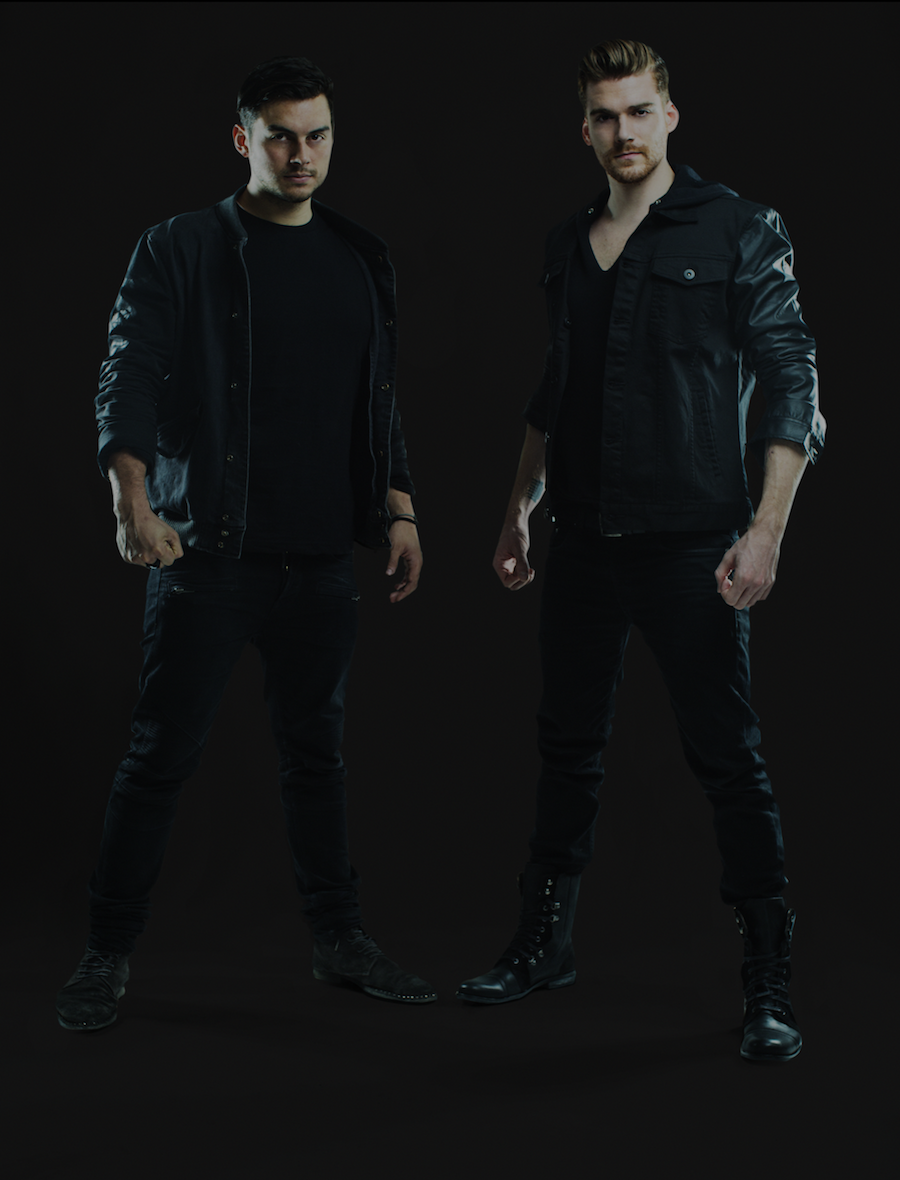 Leighton discussed his musical influences but there were so many that he struggled with a definitive answer. He said: "Well, I'll try to span a lifetimes worth of influences with 5 artists; Third Eye Blind, Bring Me The Horizon, Jacques Greene, The 1975 and NoFX."
He revealed that there were a number of artists that Adventure Club would love to work with in the future. He added: "We'd particularly like to work with ScarJo, Duke Dumont, Ciara and Active Child."
As well as producing their own tracks, Adventure Club are famous for putting their own signature spin on well-known tracks. They often stratospherically improve them, giving a track a completely new lease of life.
Leighton discussed the process of choosing a particular track to work on, he pondered: "It's kind of like when you see a girl and you immediately know if you want to date or bang her. If we find a song that one of use wants to bang and the other wants to marry, it gets put into the workshop."
Adventure Club couldn't be persuaded into divulging what they were currently working on, although I have no doubt that whatever it is, it will be epic. However, Leighton added: "We always keep remixes secret until they come out."
Aside from remixes, Adventure Club released their 'Calling All Heroes EP' to critical acclaim, speaking of the record Leighton said: "It was most certainly a process, with a lot of tug and war on which directions to take for songs. A lot of tracks weren't put on because we are so indecisive about what gets released and when."
I told the boys that 'Thunderclap' was a particular highlight from their EP. They revealed that the track was far from spontaneous and was actually recorded a while before the other tracks on the EP. Leighton said: "We wanted to have a banger type of song to play. We wanted each song to be a different genre."
Adventure Club also revealed that they are planning a follow-up to 'Calling All Heroes' which will be released in 2014, that is sure to be music to many ears.
Follow Adventure Club on Twitter: @AdventureDub