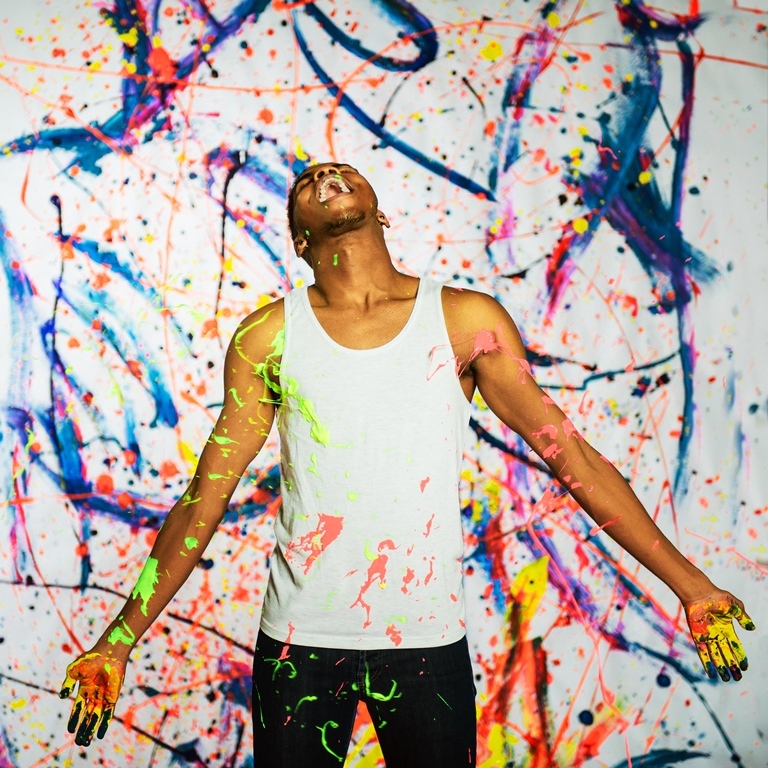 Location: Sushi Dan, West Hollywood, Los Angeles
We ate: Vegetable Tempura
The number of times Kingsley used his famed phrase 'Flawless': 12
A young man is sat in his Los Angeles apartment, he flashes an infectious smile, looks directly into the camera and says, 'hello, you crazy kids.' This my friends is Kingsley, the 22-year-old from a small town in Missouri who has accumulated over 250m hits on YouTube.
I can remember the exact moment that I first saw one of Kingsley's videos. I was wide awake at an uncomfortable hour, too late to fall asleep but too early to start my day. I decided to get lost in the wonderful world of YouTube until dawn broke. As I scrolled through, a video caught my eye. It was titled 'Over Exposed: Rebecca Black' and after watching it, I immediately subscribed to his channel and have been watching him religiously ever since.
I agreed to meet Kingsley at Sushi Dan, West Hollywood on a typically sunny day in Los Angeles. Up until this point the man himself and I had not uttered a word to each other, all contact had been through his impressively efficient management at William Morris. On the morning in question, I was running disastrously late which is a rare occurrence and I unashamedly shift all blame onto the notorious LA traffic.
I entered the restaurant and was shown to a table in the far corner. As I approached the table guided by the waiter, Kingsley immediately stood up to greet me, displaying that infectious smile once again. He was faultlessly polite and courteously dismissed my feeble excuses. It was in that moment, that I knew that Kingsley would live up to all of my expectations.
Within moments of sitting down, we began discussing the differences and similarities between American and English culture. We covered everything from One Direction to his admiration for traditional English afternoon tea, to which he declared, "I have to have it before I die."
Kingsley has been coined as 'The King of Pop Culture' and since he uploaded his first video in 2009, has accumulated over 250m hits on YouTube. In person, he is incredibly self-depreciating, when asked how he would describe his profession, he muttered: "I suppose, I vlog online and I also do a very low-budget and kind of ratchet sketch show."
The sketch show that Kingsley refers to is 'Really B Really' a satiric one-man show of which he is the star. In a series of videos Kingsley plays an array of characters including; LaVodka and Beatrice, each more outrageous and hilarious as the next. Really B Really is currently on its seventh episode and has collectively amassed over 7m hits.
Aside from his sketch show, Kingsley also hosts 'Overexposed' a biannual countdown of the most exhausted topics of the year, voted for by his viewers. In previous years, winners have included; the Harlem Shake, Gangnam Style and the acronym YOLO, first coined by Drake.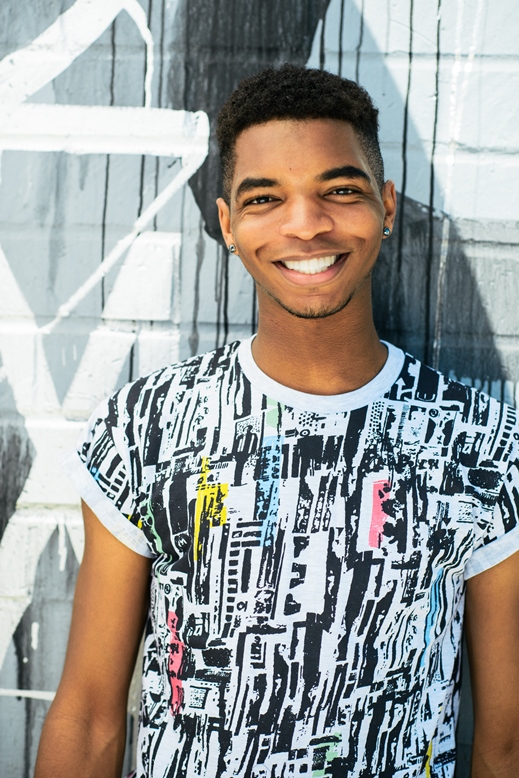 Kingsley confessed that lately he has been considering whether his decision to drop out of university, move to Los Angeles and pursue his YouTube channel full-time was the right one. He pondered: "I would have graduated this year, I would probably be looking for some sort of journalism job in St. Louis or Chicago. I was thinking a lot about that this year because all my friends are graduating and starting their careers and I had a bit of a breakdown."
With such a dedicated following behind him, I told Kingsley that I thought that he had definitely made the right choice.  "We'll see, I think it comes down to how I grew up. I never imagined living this life, I always thought that I would finish school, get a normal job and have a family. It takes a while to get comfortable with the fact that I didn't choose that route because that is how I was raised."
He added: "When I go home to Missouri, I have friends there that are already pregnant, engaged or married. There are people there who dream of being a teacher, they don't have the kind of dreams that we have. A lot of people here in LA grew up around fame. That's what I notice most when I meet people here, they all have the same goal, fame. Whereas when I go home, that is not a part of anyone's agenda, it is amazing."
Kingsley revealed that he was wary of completely immersing himself in his new life, he said: "I have dreams and I want to chase them but I don't want to get lost in it all. I don't want to be taken aback all of a sudden if everything just stops. Some people get so used to this lifestyle, YouTube is powerful and popular one day something could eclipse it and then what? Things change all the time, so when people invest their time and energy into one thing and when it stops, they don't know what to do. That's my biggest fear."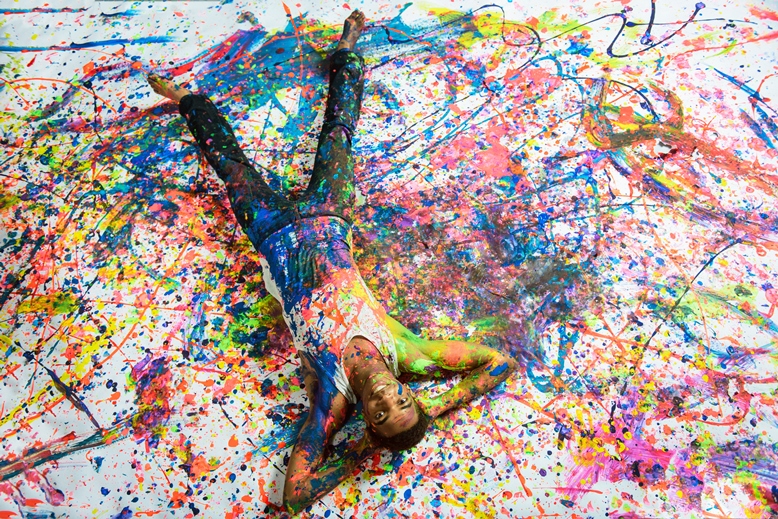 In person, Kingsley is calm and relatively softly spoken, a stark contrast to the extroverted personality that he displays online, he explained: "I can understand why you would think that. In person, people are surprised that I am a lot calmer, the person in the videos is still very much a part of who I am but generally I am a lot more relaxed."
Kingsley regularly interacts with his 2.5m subscribers on YouTube and almost 1m Twitter followers online but he still isn't used to meeting his viewers in real-life.
Earlier this year, Kingsley visited VidCon 2013 for the first time and spent the morning greeting hundreds of his viewers, he said: "I was standing outside the venue preparing to leave, and all of a sudden the doors burst open and I heard someone scream my name. Literally a sea of girls came running towards me, I really appreciated it but it was quite scary, imagine if I was straight!"
Kingsley often referred to his content as low-budget but this is something that he is looking at developing. "I want to develop a more professional popular culture show, it will be based in a studio and I am looking to recruit some guest co-hosts, maybe Tyler Oakley."
He added: "I have seen other people switch from vlogging into more professional territory and it doesn't always work. I just don't want people to think that I am jumping ship."
Kingley's phenomenal success on YouTube has opened many doors of opportunity. A particularly surreal moment was an invitation from Scooter Braun, Justin Bieber's manager, to help him promote The Wanted with their bid for success in America. Kingsley revealed: "I went with Scooter and The Wanted to Chelsea Lately, and had the opportunity to meet Chelsea too. I was dying, I felt as though I was dreaming."
Kingsley has many projects in the pipeline but he disclosed that the more offers roll in, the more wary he is about what he accepts. "I have been offered so many things but I hate jumping headfirst into things without a plan. I had a broadcast meeting last week but I haven't gotten back to them yet because I am not sure of the concept."
YouTube extraordinaire Jenna Marbles recently highlighted the loneliness of being a YouTuber, she said, "For the most part, we all just stay in our houses, alone, making videos."
Kingsley can definitely sympathise with this, he said: "This is exactly why I would like to get guest co-hosts and do some more collaborations, it does get lonely and there's only so much you can say and do."
On the subject of Marbles, a storm recently abrupted on Twitter after Good Morning America interviewed Marbles and viewers believed that they had invited her on air simply to mock her. I asked Kingsley whether he thinks traditional media outlets are supportive of the new generation of vloggers, he said: "I personally think that the media outlets have a point, you can't deny that our content is easy to make and that's the point they highlighted."
He added: "They did however make Jenna look silly and she definitely is not. Jenna is a smart, degree-educated woman and I don't think GMA grasped Jenna's audience and the reason behind why they connect with her in the way that they do. At the same time her content is risky and goofy, just like mine. I just feel that people got really offended by the truth."
With some YouTubers accumulating millions of subscribers and hundreds of millions of hits, some say that the platform may eclipse television in the future. Kingsley does not agree, he said: "There is a very clear distinction in terms of quality between YouTube and traditional media outlets. There are some amazing YouTubers that take a professional approach with the use of writers and scripts, but I cannot understand the uproar when someone calls our content simple, in most cases it is. I think that what is most important, is that you are confident enough to put it out and not care about how it is perceived."
That is one of the reasons why Kingsley has such a devout following, not only is he incredibly smart but he doesn't elevate himself and take his position too seriously. Throughout our lunch it was apparent that although YouTube plays an integral part of his life, he doesn't immerse himself in it and allow it to dominate and define who he is.
Our interview was scheduled to last for approximately an hour but in the end, we sat talking for more than four hours, long after the plates had been cleared away and the bill had been paid. Once I had asked every question on my list as well as dozens of a more spontaneous nature, Kingsley ever the gentleman, offered me a lift which I graciously accepted.
We drove through the streets of Los Angeles, listening to Nicki Minaj and laughing more like friends rather than two strangers who had just met.
It is a rarity to meet someone who you had admired from afar and who not only fulfills your expectations but also greatly succeeds them, Kingsley is that rarity.
Ten Questions We Ask Everyone
1. What did you want to be when you were younger?
I actually wanted to be a meteorologist. I grew up watching the news with my grandma and I was obsessed with the weatherman. When I was young, I would sit in my room and draw the United States and the cold front and warm front symbols.
2. If you could offer advice to your twelve-year-old self, what would it be?
I would tell myself to keep doing what I was doing. I was killer at that age, very academically on point.
3. You have 24 hours with no travel restrictions, how would you spend it?
Firstly, I would pick up my boyfriend and then we would travel to South America. We would then stop by London, Japan and then finally Hawaii.
4. What is the most exciting thing that has happened to you this year?
I hate that I keep saying this but the honest answer is meeting my boyfriend.
5. The film you can watch over and over yet never tire of?
Mean Girls! They have all done so well since the film too, except Gretchen, 'none for Gretchen Wieners!'
6. The song that always makes you emotional?
Va Va Voom by Nicki Minaj. It is very light-hearted but when I listen to songs, I especially listen to the lyrics. I have never been in the situation Nicki sings about but when I hear it, I go into deep thought and resonate with it.
7.  If you could spend an entire day with anyone uninterupted, who would it be?
Definitely my mom, I used to get annoyed as a kid because she was always working, so it would be nice to spend a whole day with her.
8.  It is Friday night at midnight, where are you most likely to be?
If it is a fun night then I am definitely doing shots and dancing in a nightclub. If it is date night, I am in bed watching a movie and drinking Boba tea.
9.  What is your biggest vice?
I am a procrastinator. If I have to make a video, I will start at around 3pm. It can be so frustrating, because the next day people will contact me to ask when the video will be up and I think damn I haven't even opened my eyes yet.
10.  How would you like to be remembered?
I would like people to remember when I made them smile.
Follow Kingsley on Twitter: @Kingsleyyy
Subscribe to Kingsley on YouTube: www.youtube.com/Kingsley