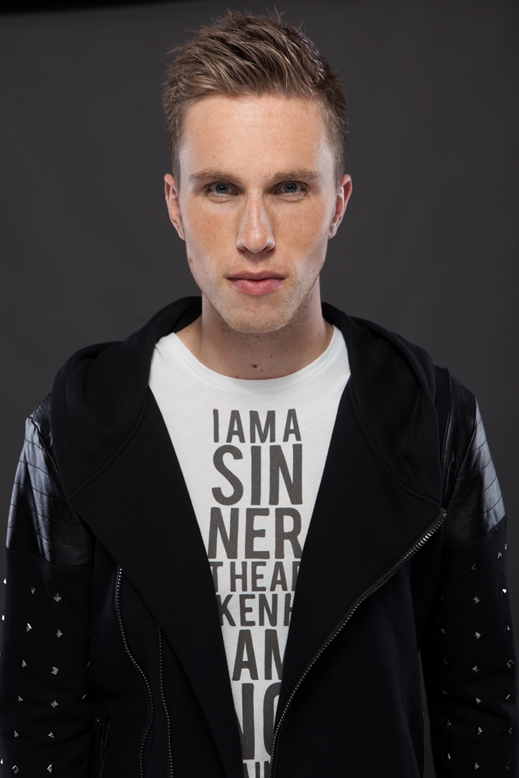 It is so dark that I can barely see the person standing in front of me. It is stiflingly hot, so much so, that the sea of people around me are visibly sweating. Nearly every person is facing towards the front of the room, they seem to have tunnel vision, hundreds of pairs of eyes are transfixed on the imposing stage ahead.
All of a sudden the stage lights up, emblazoned with 'Nicky Romero' in a fiery white light. The room is flooded with red and white strobe lights, these almost unbearably intrusive lights illuminate the faces of the eager crowd. The crowd are an eclectic bunch; it would be impossible to define them by age, race or class, each member of the crowd is united by a single passion. That passion is 24-year-old, Netherlands native Nick Rotteveel, more commonly known as superstar DJ and producer, Nicky Romero.
As Nicky secures his rightful place behind the decks, the crowd look up at him adoringly. He has an undeniably phenomenal presence, the crowd are clearly in awe of him and it doesn't take long for me to find out why.
The music starts, a tantalising beat that quickens at a frantic pace, threatening to drop at any moment. The atmosphere is electric, the eyes of the crowd are wild with anticipation as we eagerly wait for the beat to drop. When it does, it is difficult to describe the emotion it brings with it. No description could ever do it justice, but I would say that in that moment a feeling of euphoria washed over the crowd. Hundreds of strangers became one fluid motion, hands flailing in the air and perhaps partially drug-induced smiles transfixed on their faces.
A petite woman with wild curly hair and neon pink wayfarers hanging precariously on her head, grabs my hands and holds them tightly to her chest, just below her heart. We don't speak a word to each other, just close our eyes and feel the music. In that moment, we are one, we are infinite.
When the opportunity to interview Nicky came about, I jumped at the chance. This man has played a part in endless nights out, not physically of course but through his incredible music. Whether you are familiar with Nicky the man or not, I am sure that you will have heard and loved his music at some point or another.
For the benefit of those who have not heard his music, I asked Nicky to describe the sound from his perspective. He smiled and said: "I would say progressive house with an energetic big room electric twist to it."
His infectious track 'I Could Be the One' with Avicii debuted at number one in the UK Singles Chart this year. Another track co-written and produced by Nicky was 'Right Now' featuring Rihanna and David Guetta, which was also a phenomenal commercial success.
Rihanna clearly enjoyed working with Nicky as she has asked him to work on new material for her eighth studio album. When I asked what it was like working with Rihanna, Nicky said: "In one word, awesome! It is not a run-of-the-mill thing for me to be working with one of the world's biggest artists. It was a breeze working with her, she is super down-to-earth and a lovely person."
I tried to persuade Nicky to give me a clue as to what his highly anticipated follow up project with Rihanna may sound like, but he wouldn't budge. He apologised and said: "Eeeehhh, no! Can't comment on that yet guys, sorry!" It was worth a try.
There is no denying that Nicky has been lucky enough to work with some great artists and DJ's from an array of genres. When asked who he would include in a 'supergroup', he delivered an eclectic mix of artists and his father, of course.
He said: "Wow that is a hard one, too many names to think of. Something in the realm of Timbaland, Michael Jackson, Rudimental, Rihanna, Chris Martin, Calvin Harris and my father."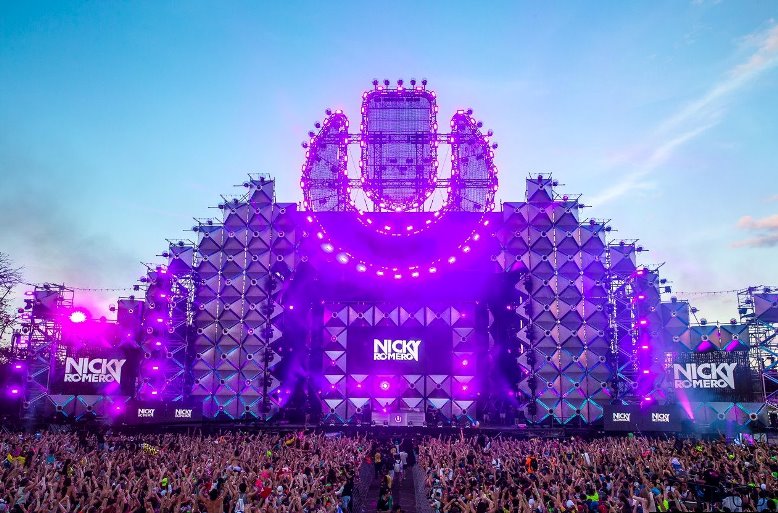 Nicky believes that his latest productions are the ones that he is most proud of. He said: I guess it would be my latest production as of course I am proud of almost all the music I have put out there, I do think the last one I would have done at that time will always reflect the majority of my best and most evolved work."
At just 24-years-old, Nicky has had an incredibly illustrious career and this is something that he is very aware and grateful of. He pondered: "I sometimes have a feeling my total life is surreal at the moment. Not a lot of people my age have the privilege to do what I do. There is the talent factor that is involved here, but I try to not really think about it as it sometimes puts everyday life in a very weird context."
He added: "Both my parents for example have 'regular' 9-5 jobs and don't travel to 3 different countries in one day for their job. If I look at some of my mates I grew up with and compare their situation to mine that sometimes gets very surreal."
In recent years, DJing has been adopted as a 'cool' hobby for many celebrities. It is difficult to go to many fashion parties or product launches without witnessing some sort of 'It girl', actor or model behind the decks. I asked Nicky whether he thinks that those people are taking opportunities away from talented DJ's. He said: "People should do what they want and what makes them happy, but I don't think they should count on me taking them 100 per cent seriously."
He added: "Music is my drive, my passion in life and always has been and always will be. If you feel just because you are a celebrity you have to get in the game of DJing because it is the popular thing to do my blessing is there, but to me this is not a hip thing or a trend it's my life."
Nicky has recently teamed up with superstar DJ duo Ryan Marciano and Sunnery James (husband of Victoria Secret model Doutzen Kroes) to create new track 'Sound of the Underground'. The track features four unique drops, each featuring its own melody and synthesizer combination.
Speaking of the collaboration, he said: "I am very excited about this one, it is a bit out of my musical range if I really must put a label on it, which I try to stay away from. It is different to my other music as it has an overall tech house vibe, although it really goes off on the floor because of the surprise in the drop."
Sound of the Underground, is an absolute banger and will have you stamping your feet in no time. Go on, try to resist, I dare you.
Sound of the Underground will be released September 30 on Size, Steve Angello's record label.
Ten Questions We Ask Everyone
1. What did you want to be when you were younger?
An editor
2. If you could offer advice to your twelve-year-old self, what would it be?
Follow the exact path you have up until now and keep your focus my son.
3. You have 24 hours, with no travel restrictions, how would you spend it?
That is easy! I would gladly spend it at home on my couch playing GTA 5!
4. What is the most exciting thing that has happened to you this year?
Non-career wise, I got myself the fastest production motorbike around. There are only six of those in the Netherlands so I was chuffed with that (giggles). Career wise, I hate to sound corny but it has up to now all really been one vast array of excitement in all areas of my profession.
5. The film that you can watch over and over yet never tire of?
That is a quality I don't posses, I get bored with films very fast.
6. The song that always makes you emotional?
I know it is impolite to answer a question with a question, but which song doesn't in some way shape or form?
7. If you could spend an entire day with anyone uninterrupted who would it be?
Barack Obama
8. It is Friday night at midnight, where are you most likely to be?
Behind the decks in a club somewhere in the world.
9. What is your biggest vice?
Speeding on my motorbike.
10. How would you like to be remembered?
Firstly as an honest and caring person and secondly as someone that made some waves in the music scene. All this in the most ideal scenario of course.
Follow Nicky Romero on Twitter: @NickyRomero
Visit Nicky Romero's official website: www.nickyromero.nl
Subscribe to Nicky Romero on YouTube: www.youtube.com/user/nickyromerotv
Listen to the Sound of the Underground preview: www.soundcloud.com/nickyromero/nickyromero-sotu