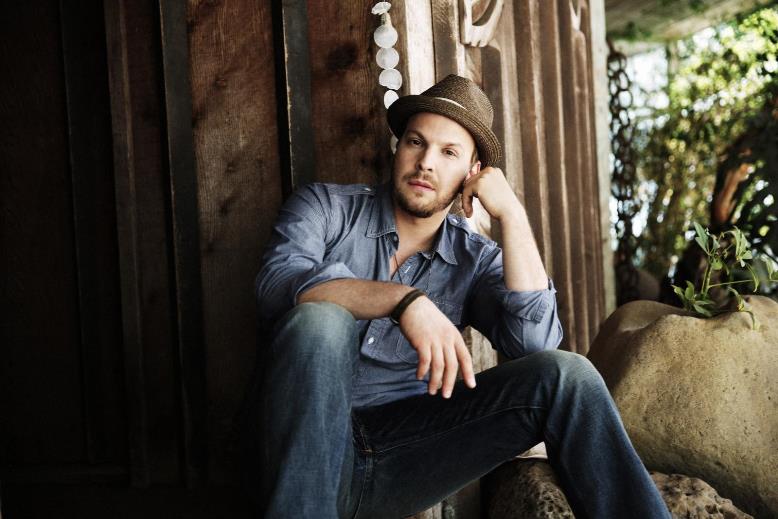 When I heard that Gavin DeGraw's secret gig would be held at the aesthetically stunning St Pancras Renaissance hotel, I knew that the bar had been set incredibly high.
As I approached the iconic hotel, with its charming yet imposing architecture, it struck me as the perfect location for a Gavin DeGraw gig.
Behind the fairytale façade, the staff were very welcoming and directed us towards the bar where DeGraw would be performing. The gig was perfectly intimate but the air was filled with anticipation, from both the industry insiders who were in attendance and a legion of fans who had won a competition in order to attend.
We found a place in the front row and waited for DeGraw to grace the stage. The moment arrived, DeGraw entered with a warm smile.  Dressed in a smart fashion, he wore a shirt and waist coat, of course not forgetting his signature hat. He introduced himself to the audience and immediately we were captivated.
DeGraw opened the show with a familiar song Sweeter taken from his fourth album of the same name. The crowd immediately began to cheer, we were entranced. This was a smart move on DeGraw's part, as we were already eating out of his hand, musically speaking of course. DeGraw's vocals were spot on as per usual, his signature style shone through every performance, a smooth sound yet with an undeniable rawness to it.
DeGraw told the crowd jokes and anecdotes, as though we were old friends rather than strangers. One anecdote in particular that tugged our heart strings, is when he told the tale of the first stages of a new relationship leading up to what he referred to as 'the bullshit stage'. This was prior to his performance of Follow Through, a song laced with love and doubt. As he sang this song, it was done in such an intimate manner that you could tell that he was singing straight from the heart and that it referred to his own personal experiences.
Throughout the night, DeGraw shared many personal memories and divulge the stories that inspired him to write particular songs. He was hilarious, making the crowd collectively laugh at regular intervals. A highlight was when he mischievously joked that the next song was definitely not about an ex-girlfriend and then began singing Not Over You. He sung his heart out and the crowd was doing just the same without needing any encouragement from DeGraw. He let the crowd sing the chorus to 'not over you' and it was a pleasant surprise to DeGraw and the crowd that we knew all of the words.
DeGraw also showcased his incredible piano skills; he played so fluidly as though it was second nature to him. He often pounded away on the keys, entrancing the crowd yet again and allowing us all including DeGraw to get completely lost in the music.
DeGraw also played a selection of songs from his forthcoming album Make a Move which will be released on October 14. This was clearly a pivotal moment for DeGraw but the crowd seems to absolutely love his new material. A highlight was when he performed Best I Ever Had; this was the first tune that actually had the audience dancing wildly. DeGraw seemed to be particularly passionate about this song, he performed it in an energetic manner which kept everyone in high spirits.
The gig perfectly showcased all of the reasons why fans love DeGraw. His vocals and piano skills were incredible and personally he was warm, kind and hilarious. As someone who has seen DeGraw live a number of times before, my expectations were sky-high but there was no need to worry because he completely exceeded them.
Pre-order Make a Move here.