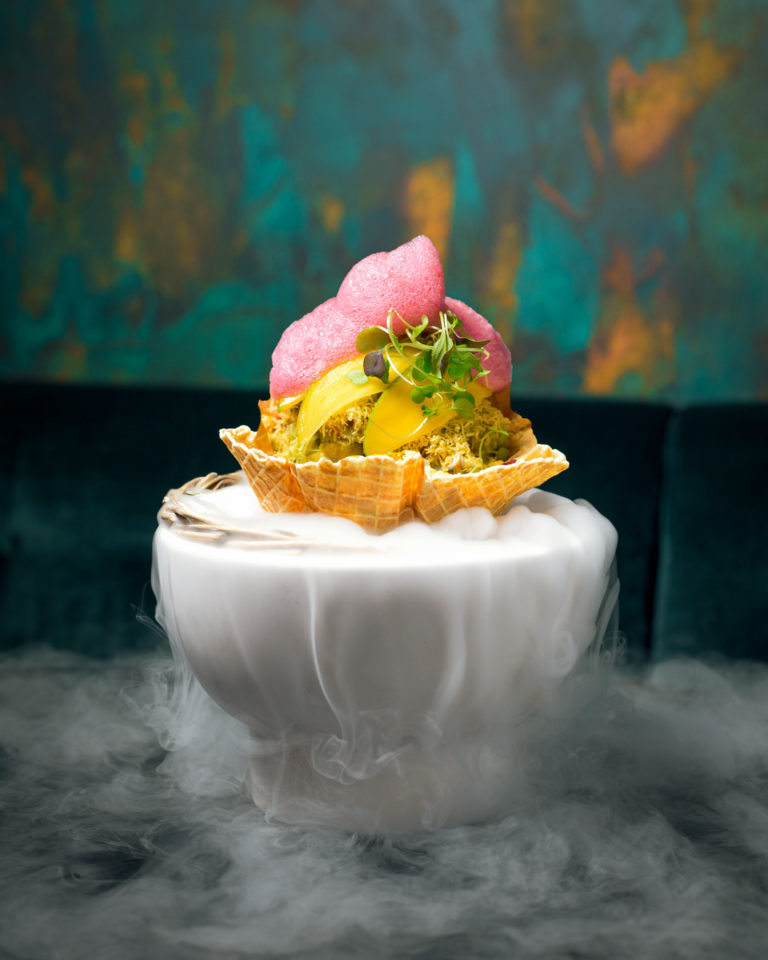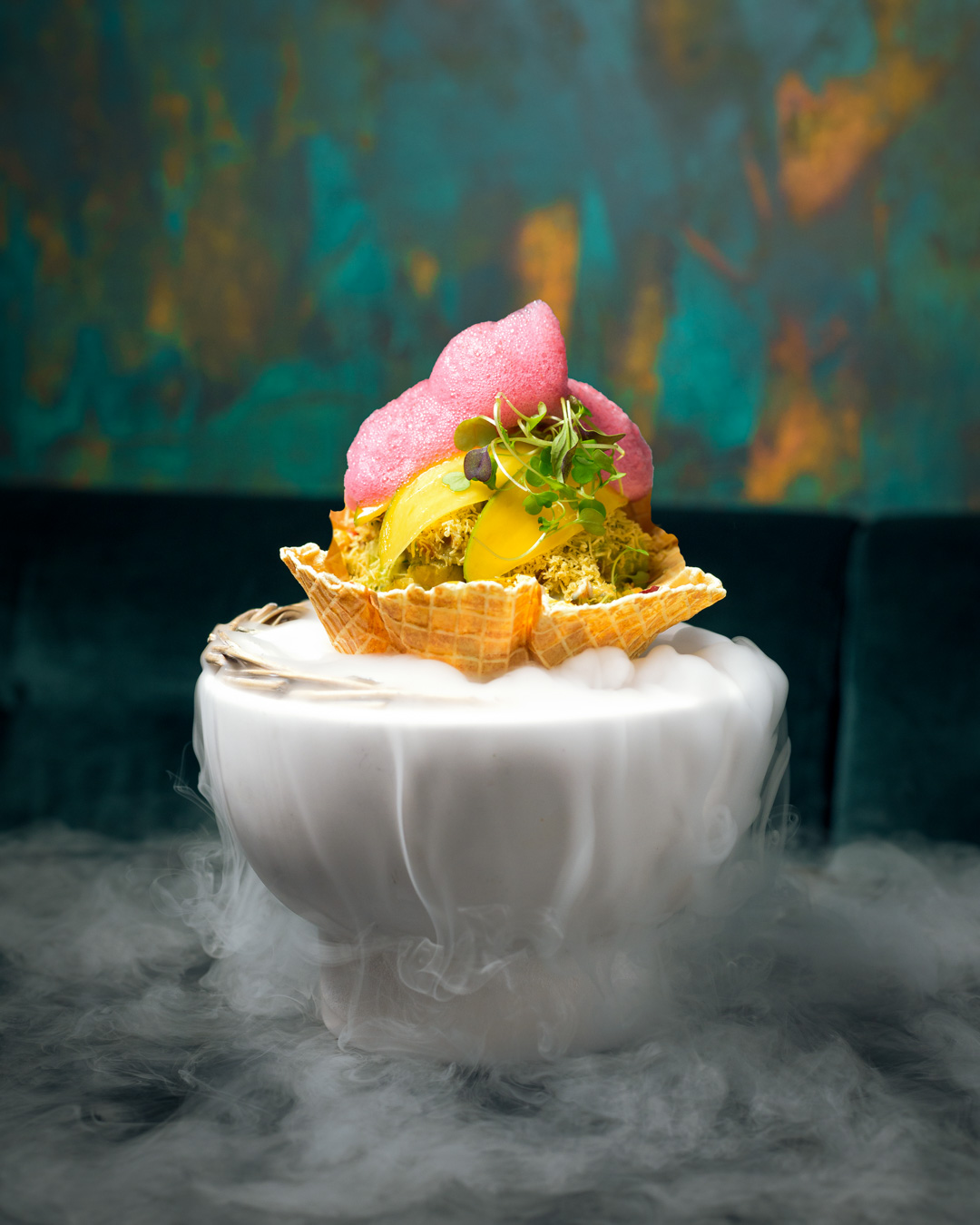 At the heart of London, just a short walk from Picadilly Circus or Trafalgar Square, is the stylish and unpretentious Farzi Cafe. As the brain-child of Zorawar Kalra, Farzi marks the next successful venture of Massive Restaurants Limited. Situated across two spacious floors, Farzi offers a casual and welcoming atmosphere for large groups and intimate couples alike.
Starting with an aperitif from the amazing selection of extravagant designer cocktails, the vibe of the restaurant fully captures the essence of an Indian Bistro. Clever use of vibrant and geometric tableware elevates the awesome tastes with wonder and surprise, and the suede armchairs will keep you comfortable all night.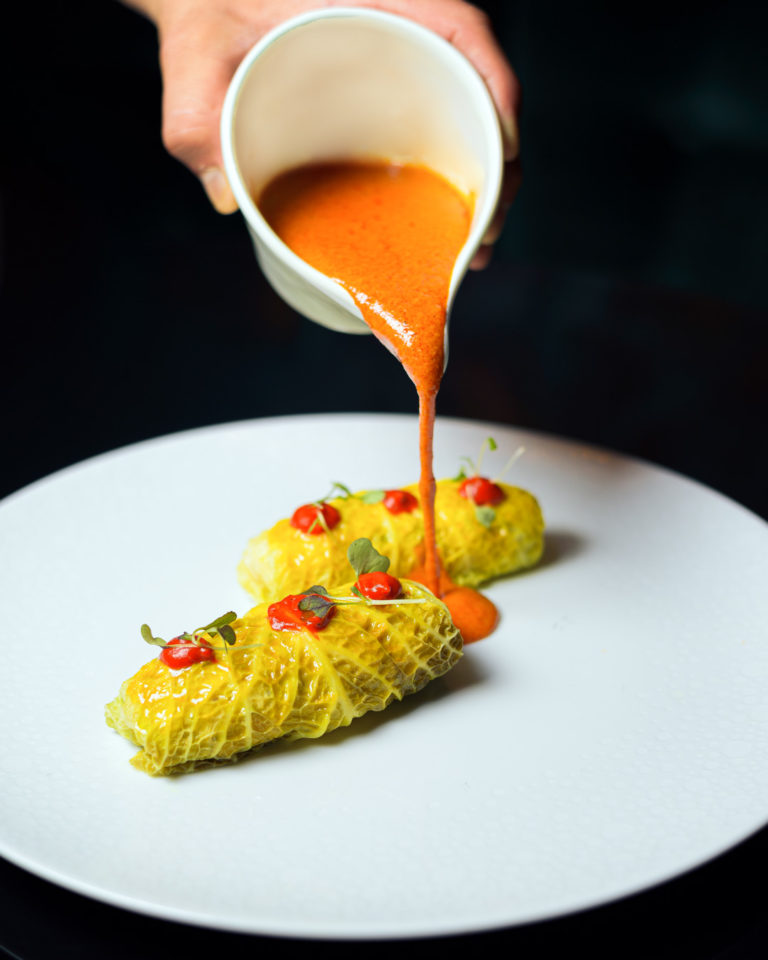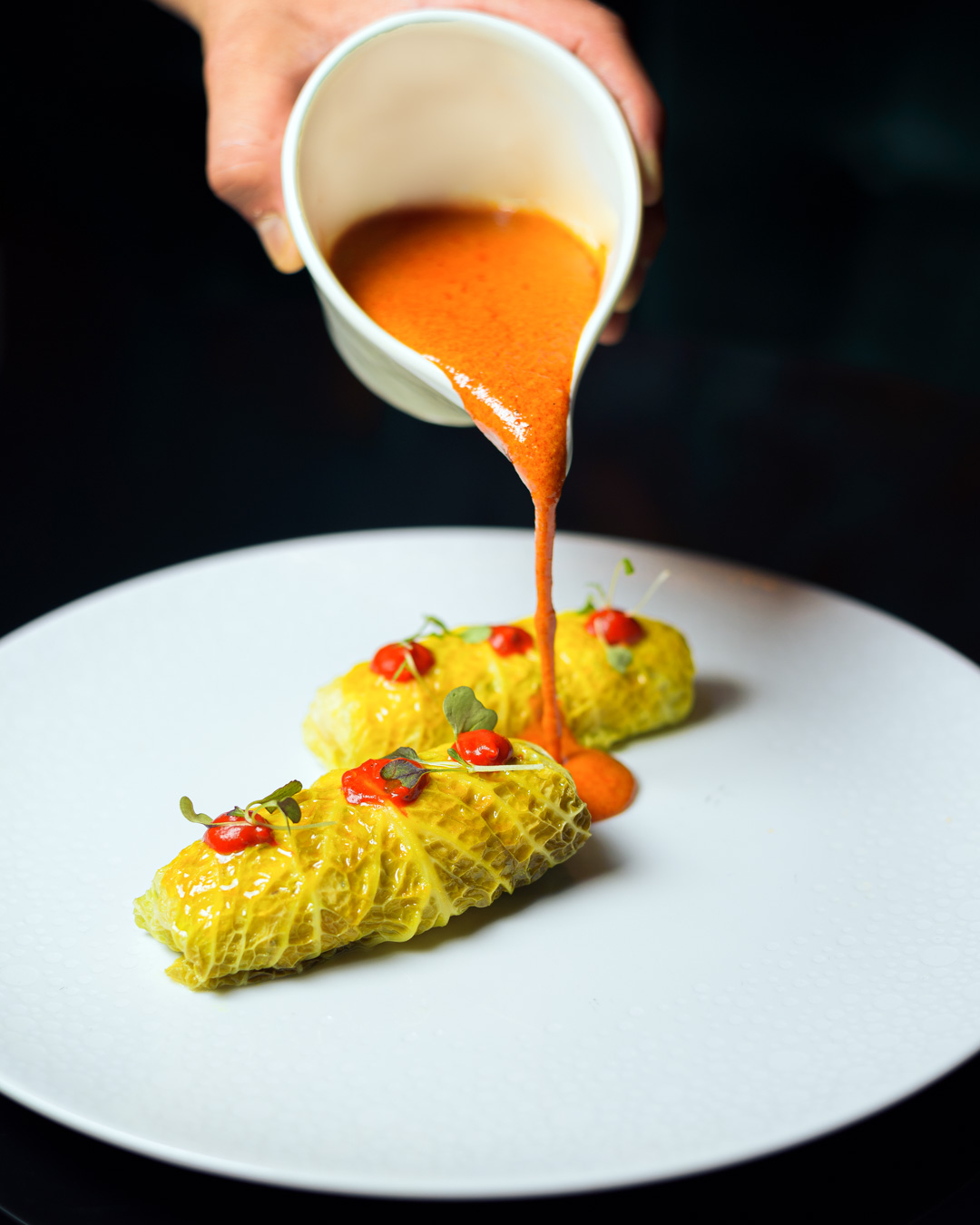 Farzi Cafe offers a reasonably priced 12-dish tasting menu to present a luxurious range of it's best in Indian cuisine. Everything offered up is expected to be shared which helps in the experience of the casual dining ambiance which they've curated so well.
Starting off, a fresh Indian take on an arancini – delightful crispy balls of Dal Chawal lentils with a pickled chutney. This was followed by tender prawns sitting in a coconut and smoked tomato chutney. The amazing balance of textures and flavour continued throughout the starters, each offering something new, exciting and often surprising as we lapped up each dish.
For the main portion of the meal, we were spoiled even further with a delicious grilled paneer and Masala-coated mushrooms which added a perfect light twist, paired with a sharp tomato and fenugreek sauce. A perfectly grilled skewer of chicken that melted away in the mouth, leaving the complex flavours of cumin and cashew served alongside the best black dal I've eaten. The centre-piece for the table, a glorious lamb shank with meat that fell off of the bone into a Goan Vindaloo spicy gravy – an amazingly unique dish that needed to be mopped up with buttery naan.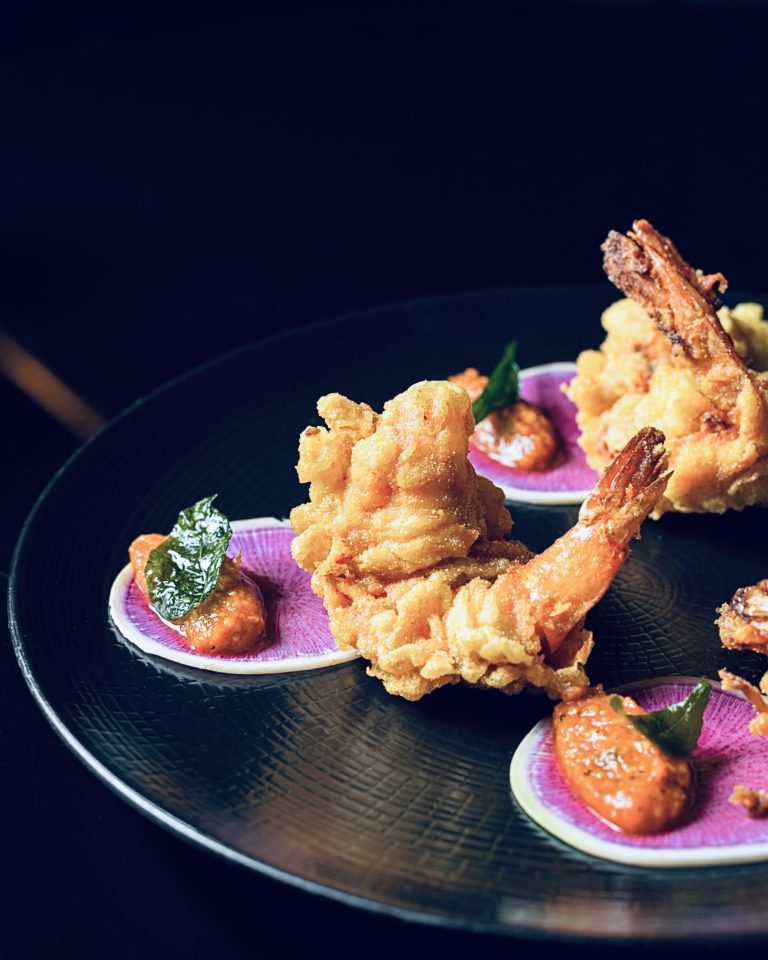 As we reached our bursting-point, true to the chef's recommendation, we were not disappointed by the carefully thought out and combined Anglo-Indian favourites. A rice pudding Kheer with fresh passion-fruit and mango sorbet cleared our palates only to have them reawakened with the warmth of a fig and ginger pudding with salted caramel and vanilla.
It's clear that Farzi Cafe has put a lot of thought, love and heritage in their dishes and atmosphere, and this is also clear in their choices of wine and the array of cocktails and after-dinner treats. Whether a quick stop before hitting the capital's theatres, or settling in for a casual evening with friends, Farzi is a must for anyone that enjoys Bistro-dining, Indian flavours, or just food in general.
8 Haymarket, London SW1Y 4BP