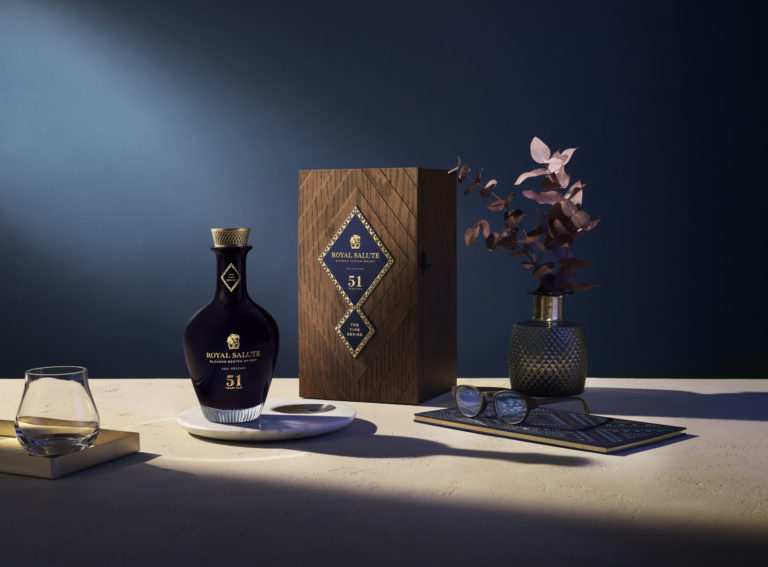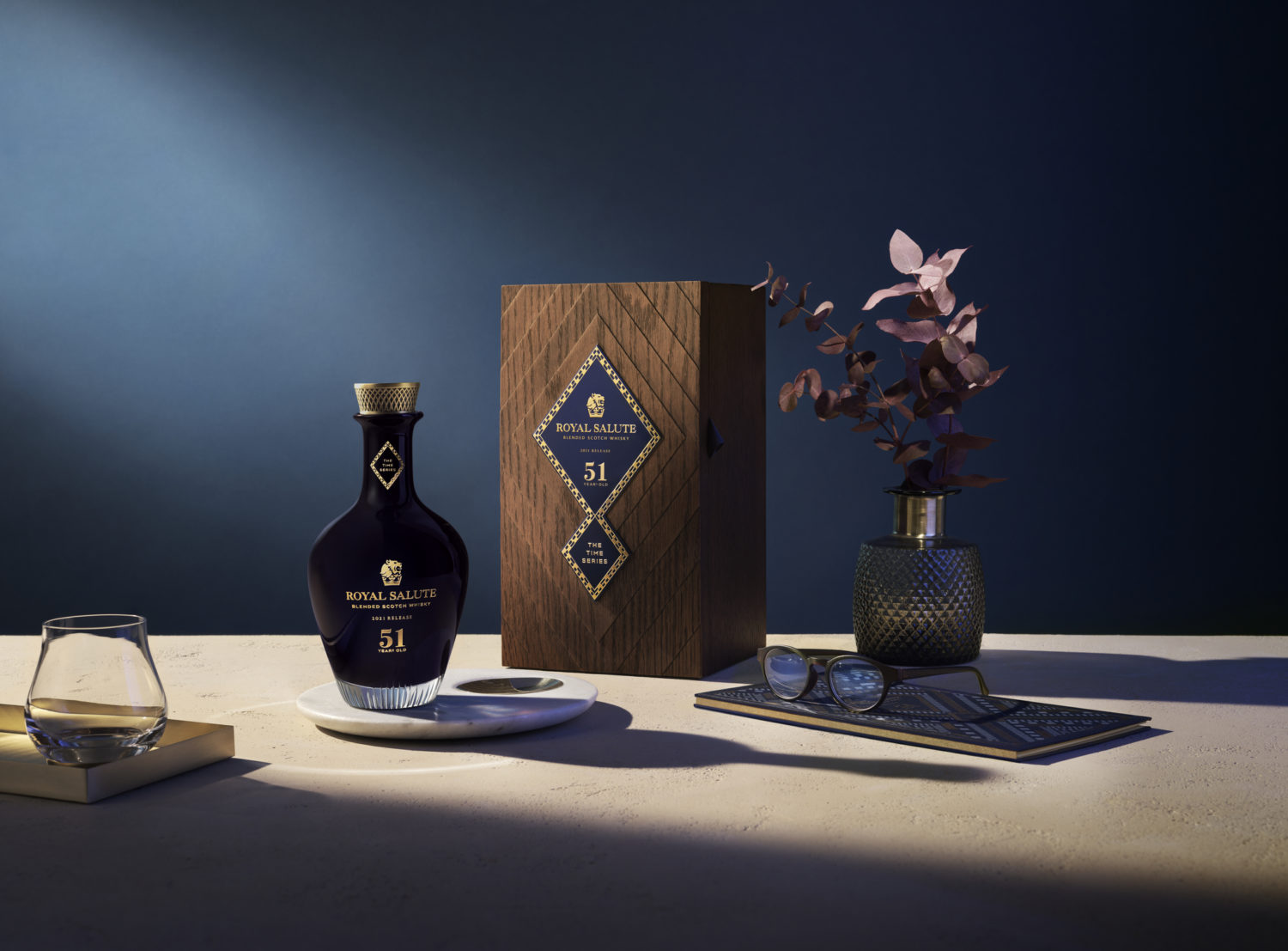 Arguably ARCADIA's most beloved whisky, Royal Salute was created in 1953 in tribute to the British crown, as a gift for the Coronation of Queen Elizabeth II. The exceptionally crafted portfolio of Scotch whiskies starts where others end – aged for a minimum of 21 years – resulting in a rich, round and refined whisky.
Since its creation, Royal Salute has enjoyed a longstanding association with royal values and luxury lifestyle, inviting all to experience feelings of wonder and enrichment by exploring the many unique
dimensions of Royal Salute's enchanting world.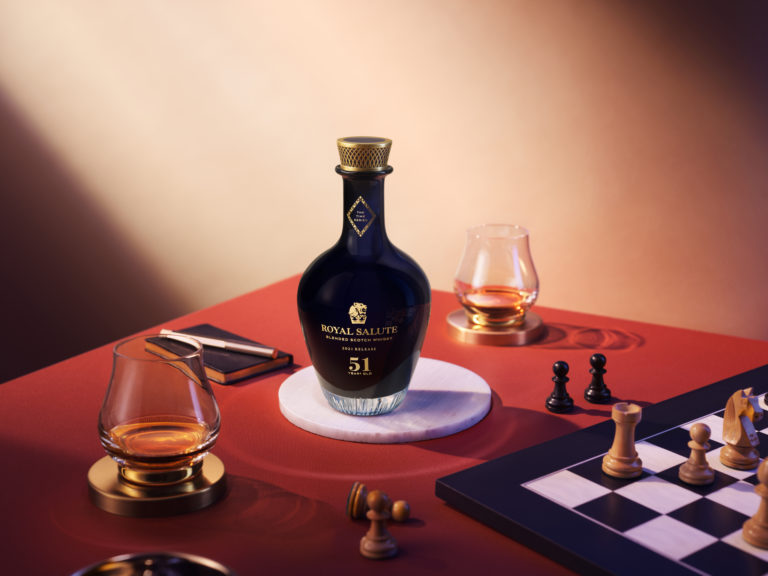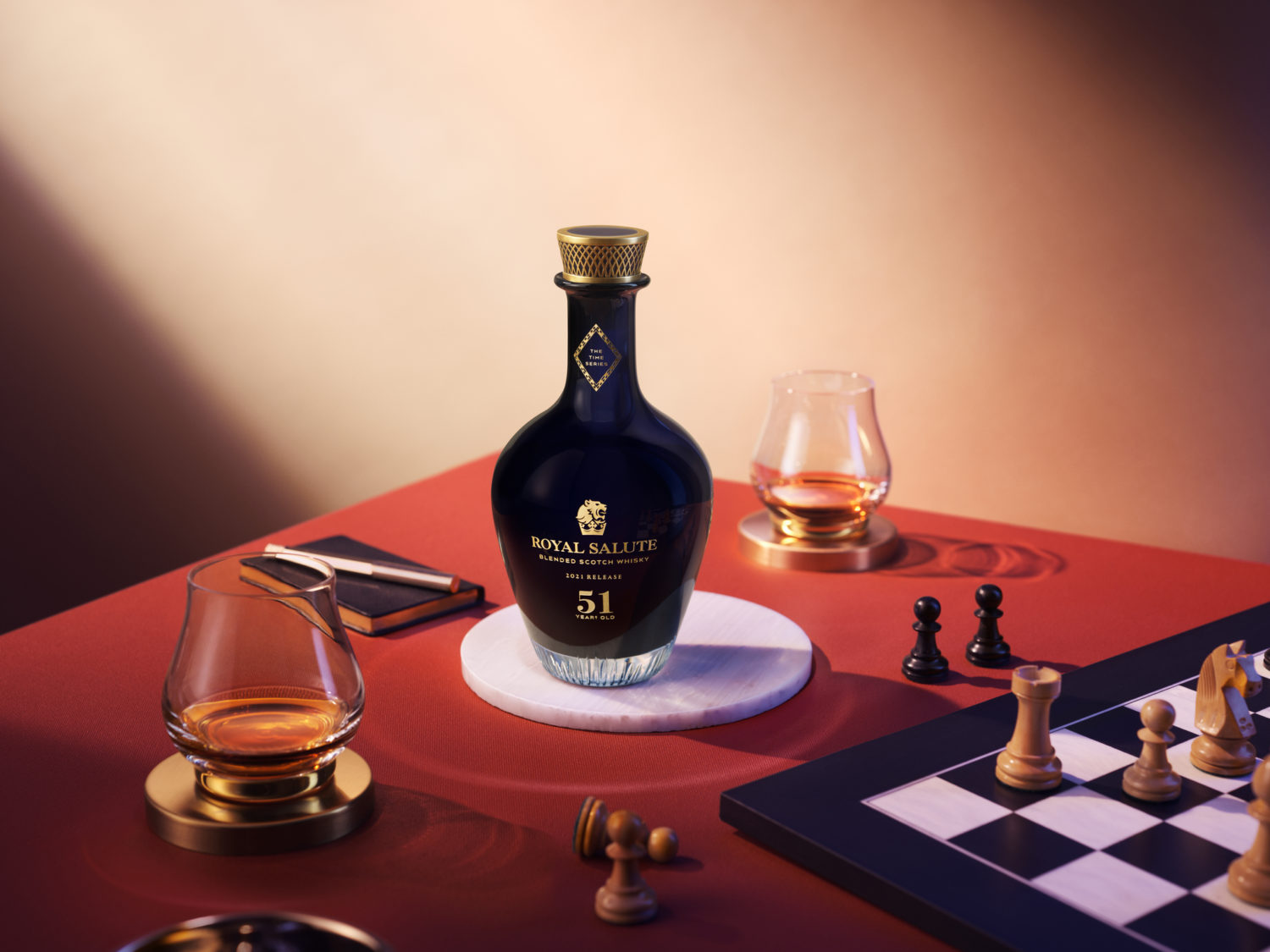 The Time Series Collection is an exceptional series of unique blends, each magnificently aged and made available in very limited quantities. A highly-collectable series of ultra-rare and limited blends, the Time Series Collection draws on the powerful concept of time – a crucial element in the
making of an exceptional whisky.
The special release of the highly-anticipated 51 year old has a distinctive flavour profile that has developed over five decades and was perfected thanks to the intricate nurturing and expert craft of Royal Salute Master Blender Sandy Hyslop and is a delightful statement of Royal Salute's unparalleled expertise in the art of blending high aged whiskies.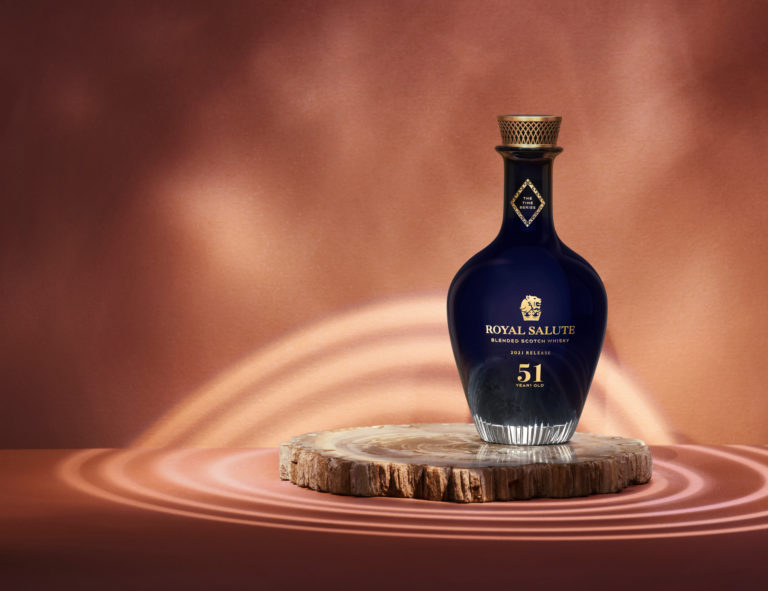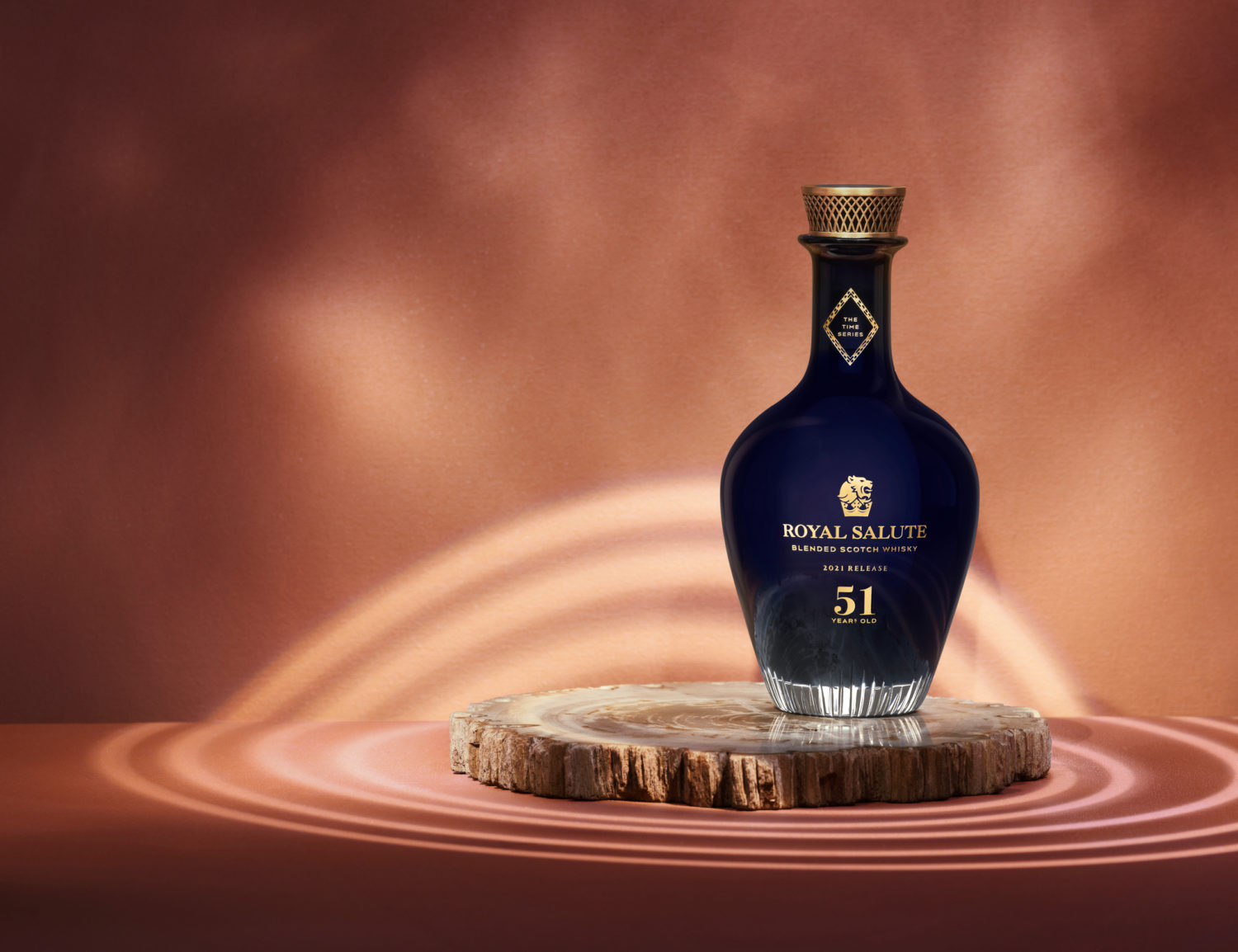 The distinctive amber whisky has been bottled at cask strength and is non-chill filtered, to preserve it at its purest form. It exudes notes of blood orange partnered with the sweetness of aged oak, salted caramel and precious Manuka honey on the nose, followed by a subtleness of sweet hickory smoke, peach and bergamot. On the palate is a depth of richly ripened fruits and luxurious chocolate, heightened by the warmth of ginger and cinnamon spice and followed by a long and velvety smooth
finish.
Echoing the skill and artistry captured within the inimitable blend, each of the individually numbered 101 collectable flagons has been crafted from hand-blown Dartington Crystal, making it as unique to its owner as the whisky inside. A wooden box protects the crystal decanter, built from five
layers of oak to represent the five decades it took, as a minimum, to craft this precious blend.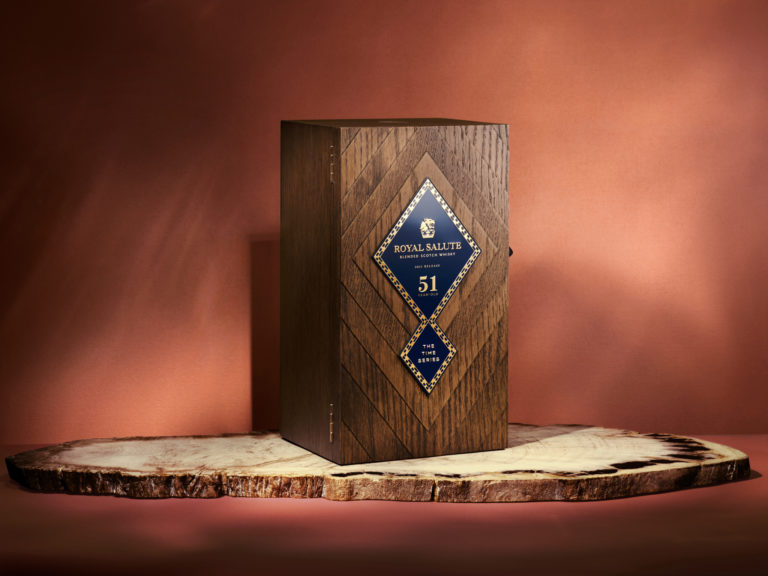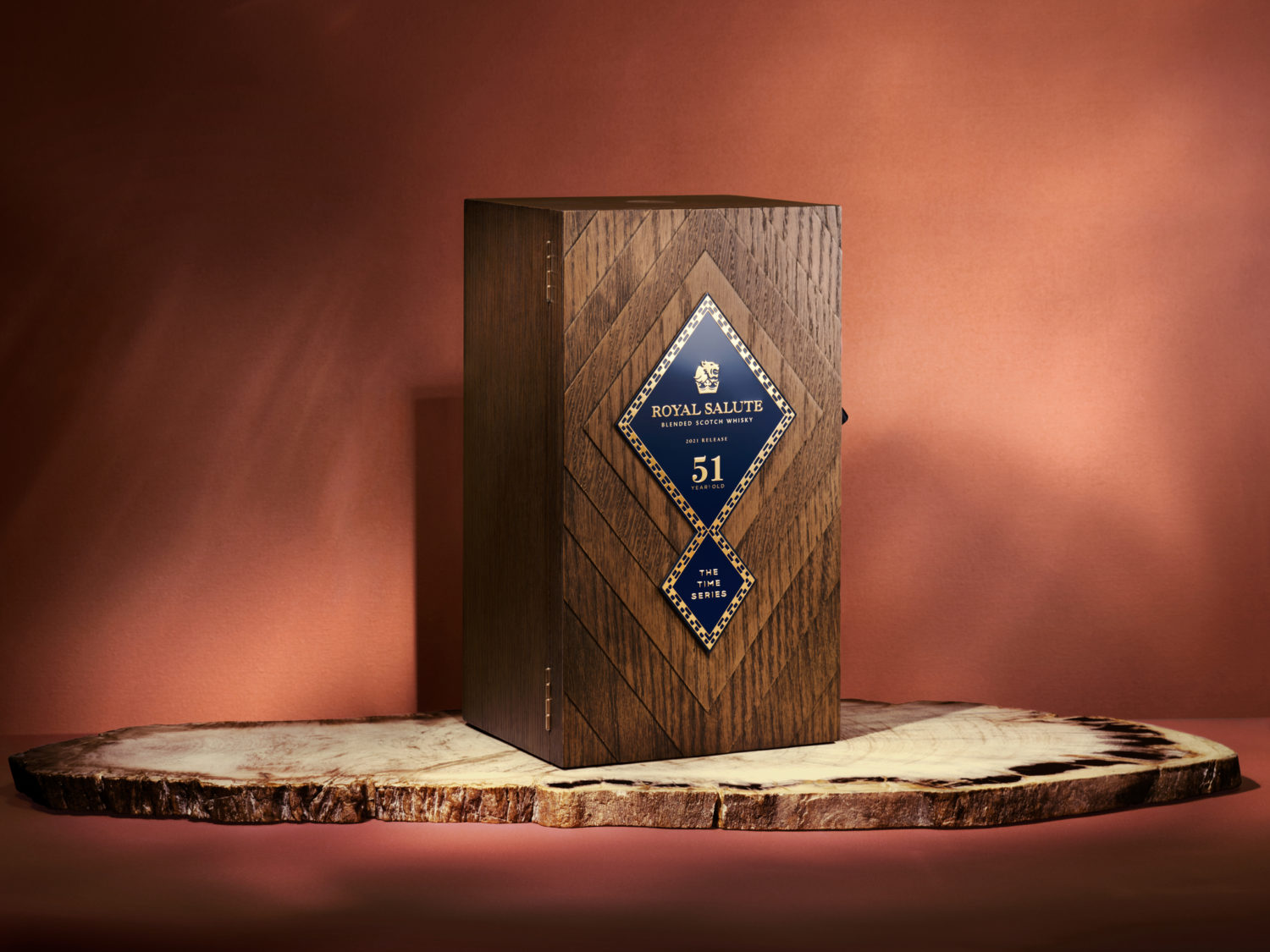 Iconic Royal Salute Master Blender Sandy Hyslop said, "Crafting a Scotch of that age requires intense care and attention to ensure the cask characteristics are perfectly absorbed without being overpowering, and the moment I tested the final blend will stay with me forever; the masterful role that time has played over a minimum of five decades of slow maturation really blew me away."
He added, "This release is a one-of-a-kind expression, and I am honoured to contribute to the legacy that the outstanding Royal Salute Time Series Collection is making in the world of rare and collectable whisky."
101 flagons of the Royal Salute Time Series 51 Year Old 2021 Release will be available from specialist global retailers from November 2021 for RRP $30,000.