The 20th June is fast approaching so get some gift inspiration with our edit of presents, whether your dad is a sports fanatic, rosé connoisseur, fashion fan, skincare obsessive or fragrance lover, we have all these gift categories covered and more.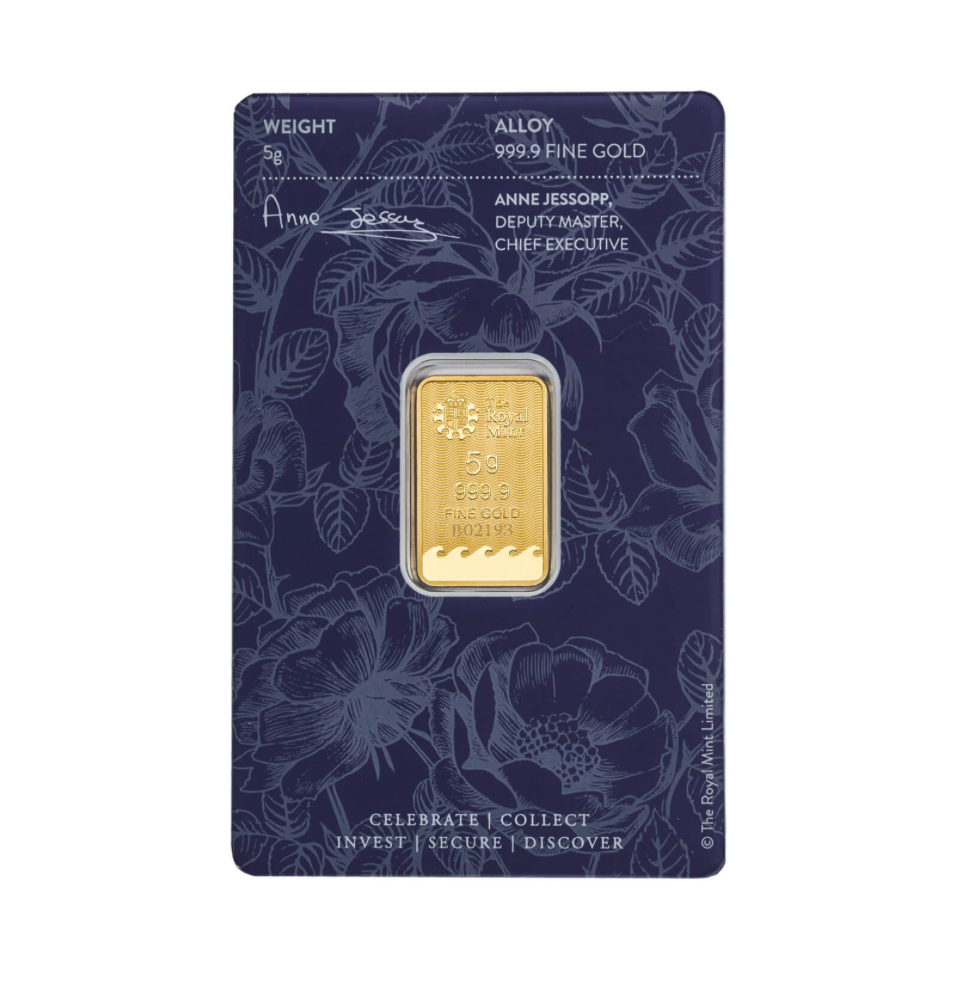 Best Wishes 5g Gold Bar Minted, £299.99
Special occasions call for a special gift, and we can't think of a more spectacular gift then a beautiful gold bar. The Royal Mint's Best Wishes 5g Gold Minted Bar offers an original solution for those stuck on what to buy this father's day. Struck in five grammes of 999.9 fine gold, each bar is encapsulated in a blister pack and presented in a beautifully decorated sleeve ready to gift.
The bar features a design by artist Jody Clark, who has created a contemporary interpretation of Britannia – the iconic symbol of beauty, strength and endurance.
A gift the special man in your life can cherish forever.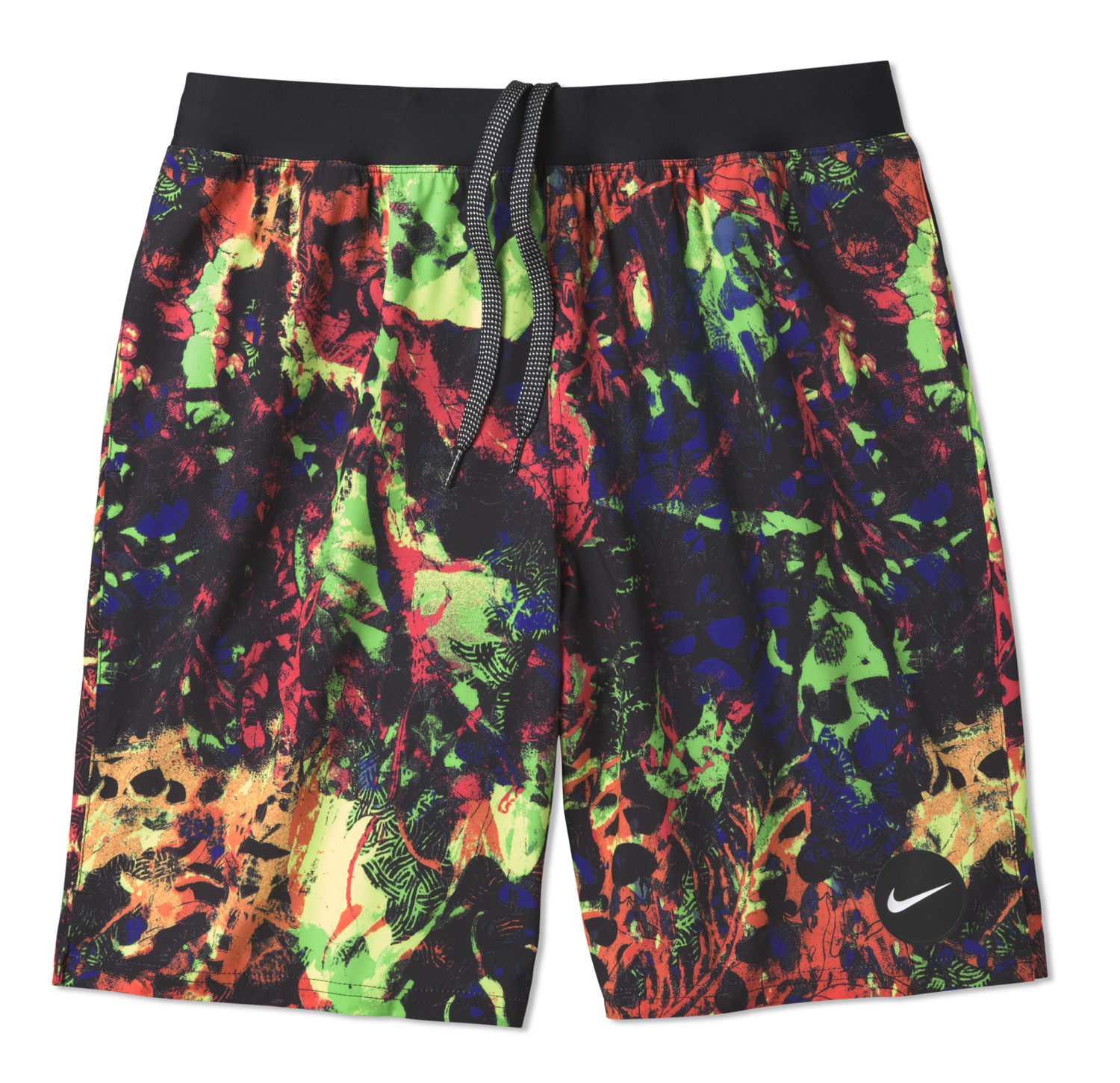 Nike Seascape Swimming Trunks, £59.95
Nike Swim has released the perfect gift for Father's Day. The Icon Collection reimagines Nike Swim's classic design ethos through a youthful lens, introducing a brand-new visual aesthetic grounded in style and eco-consciousness. The line features a wide range of swim trunks made of 85% recycled fabrics and trims, in an array of vivid colours, graphic prints and logo patterns. Designed for a youthful fit and feel, products feature five- and seven-inch inseams. The perfect addition to your dads summer wardrobe.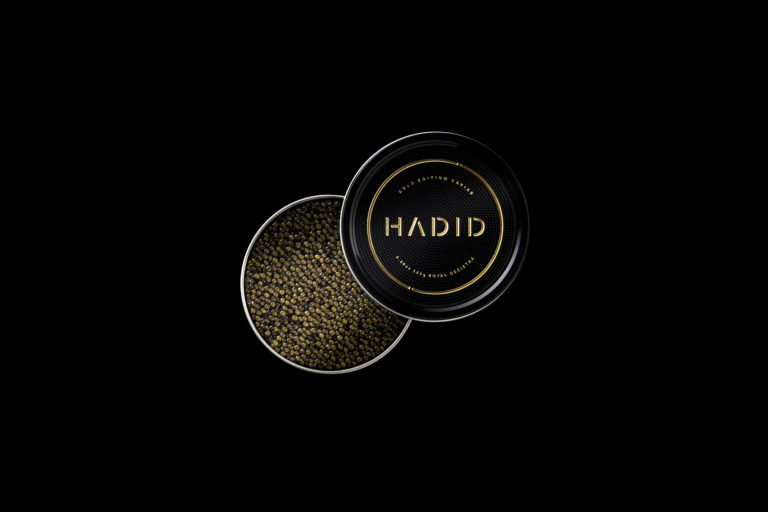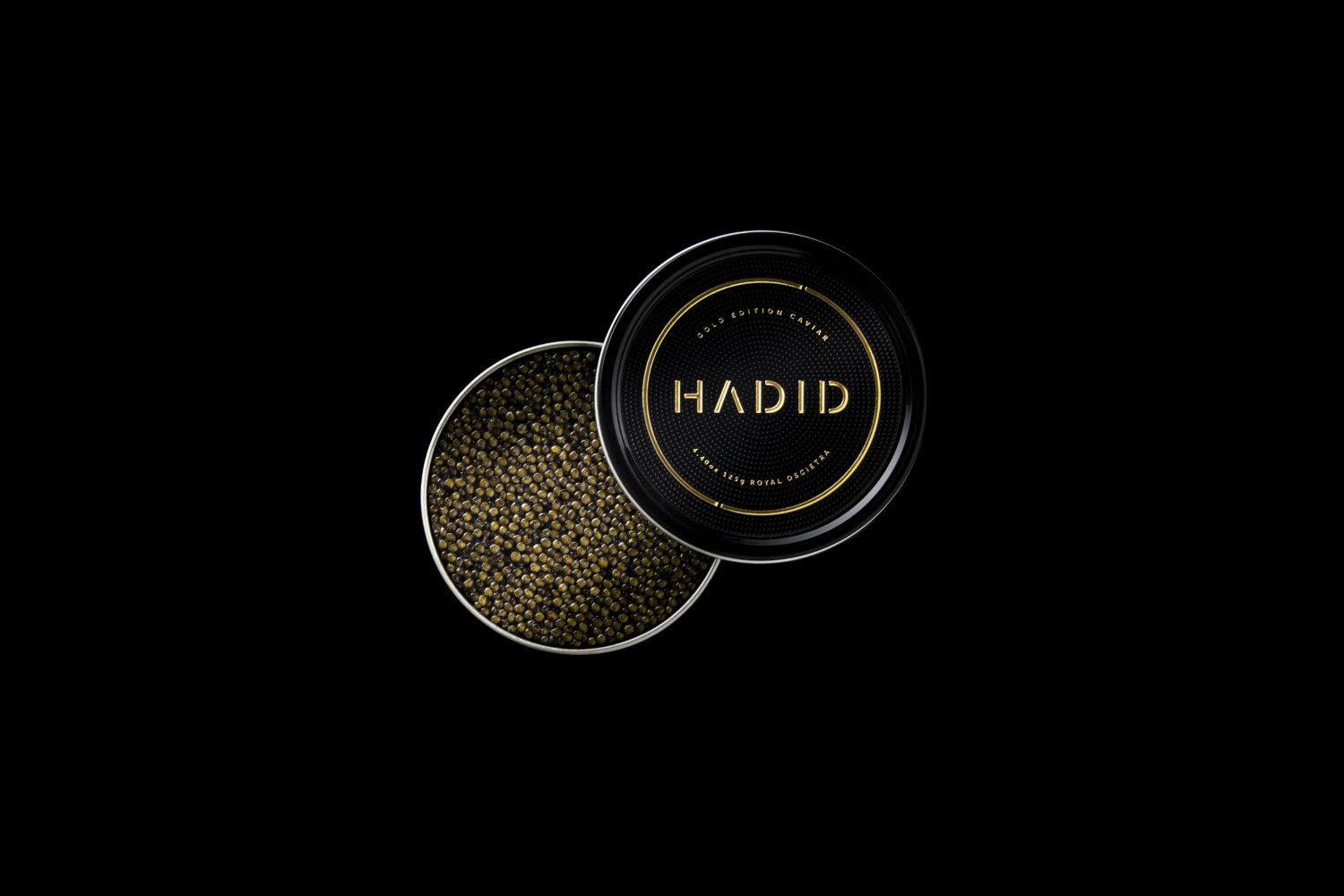 HADID Gold Edition Caviar, £85 – £850
There is caviar and then there is HADID's exquisite offering, arguably the most desired in the world. HADID's Royal Oscietra caviar (Acipenser Gueldenstaedtii) is obtained from the Oscietra sturgeon which can weigh up 20kg and the maturity of the fish is 9-12 years. Royal Oscietra varies in colour from deep brown to gold, but HADID's variety has the lightest colour and is the most sought after for its rich, flavour. Gold Edition has medium sized eggs boasting a smooth, velvety texture with hazelnut aroma and nutty flavour. The Oscietra offers rich and complex flavours that truly defines the original Caspian sea caviar. It simply doesn't get better.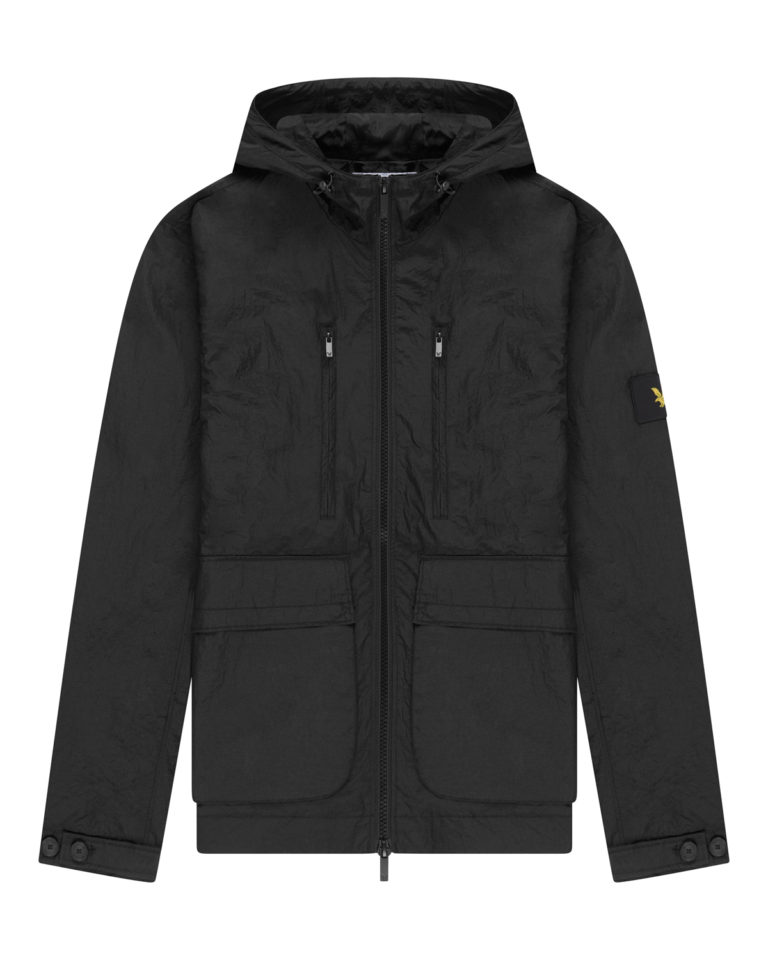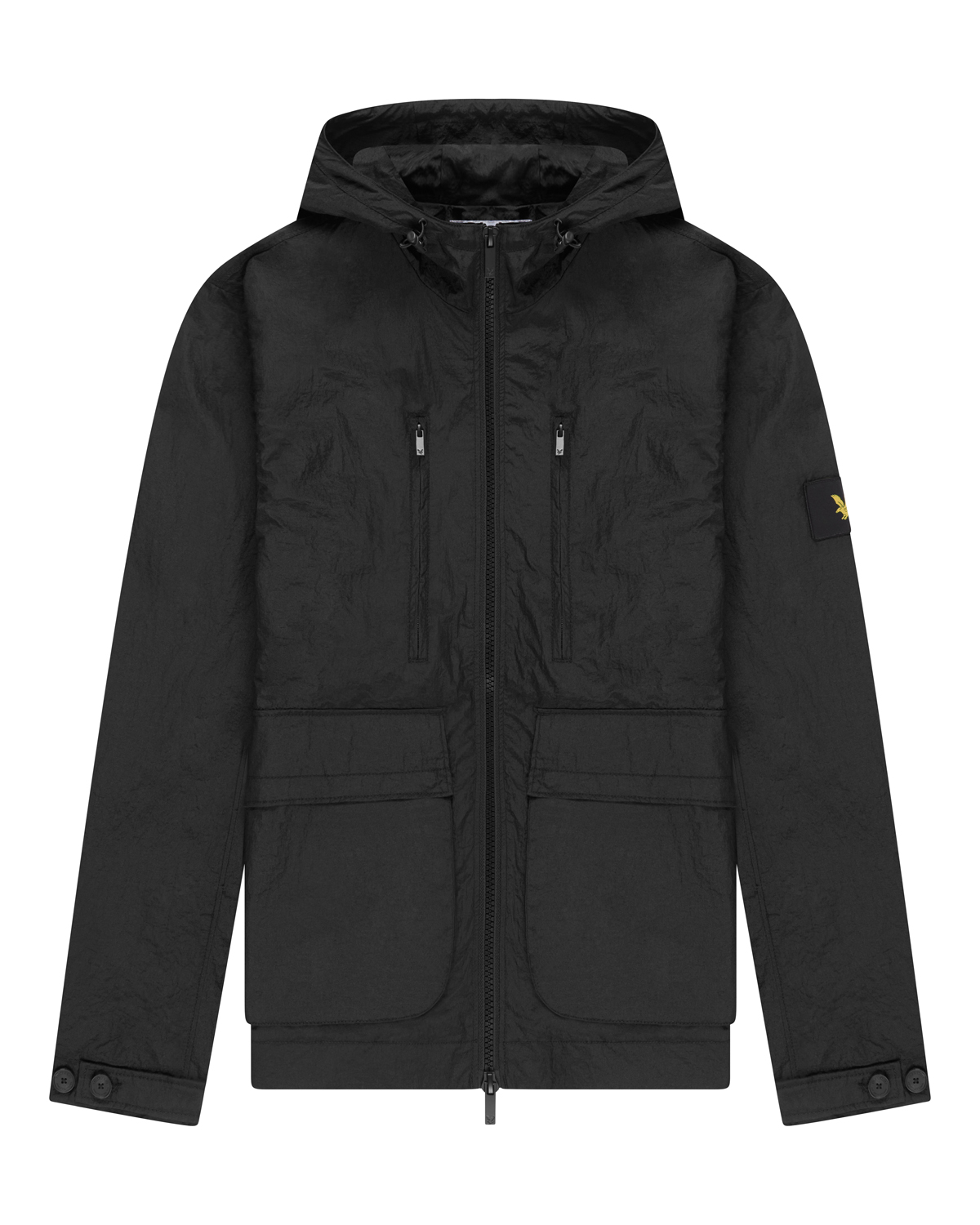 Lyle & Scott's Casuals Hooded Jacket, £130
Lyle & Scott are synonymous for exceptional quality. This father's day get the special guy in your life a stylish yet functional gift that he can appreciate time and time again. The Lyle & Scott Casuals Hooded Jacket is light, constructed from 100% crushed Nylon fabric which benefits from a super soft feel and lightweight durability for everyday wear. Featuring a two-way vislon zip, zipped chest pockets and large front flap pockets with top and side entry. This minimal, contemporary design is enhanced by the bungee cord laced at the back of the hood with added reflective detailing.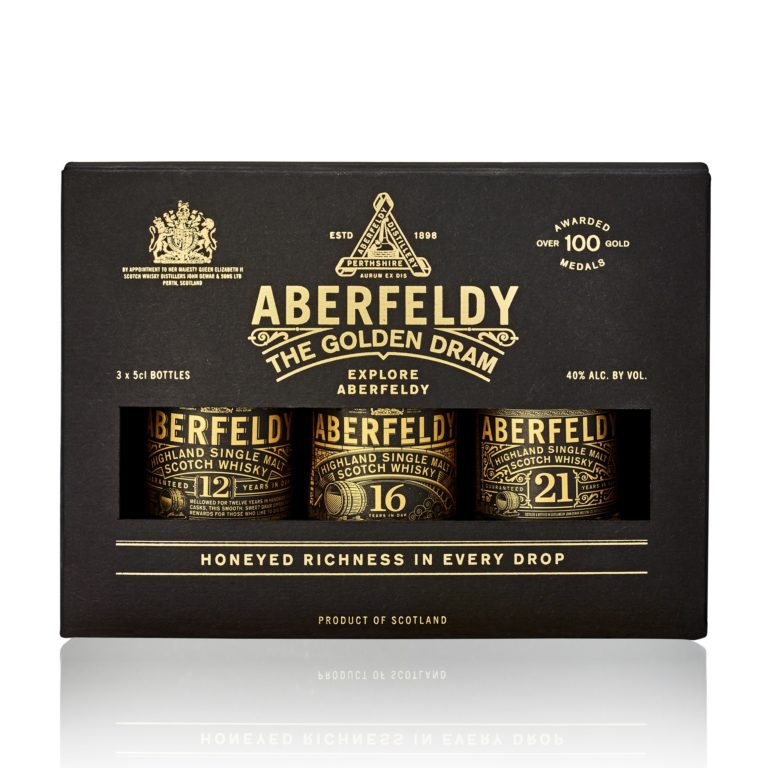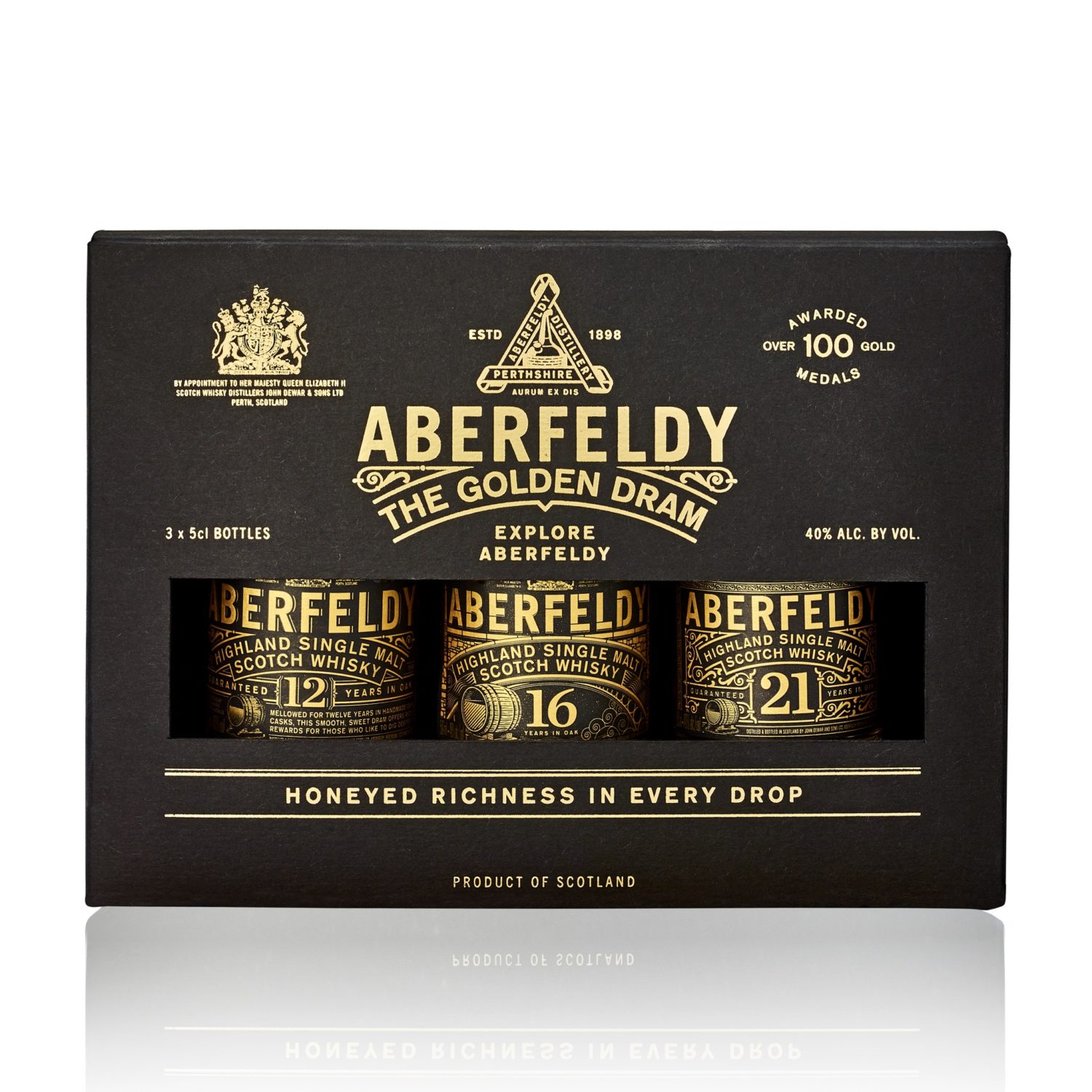 Aberfeldy, The Golden Dram, 3 x 50ml £24
Aberfeldy is a distillery with the Midas touch, and this gift pack offers a golden opportunity to experience their artistry. It contains mini bottles of three gold-medal-winning expressions:
1 x Aberfeldy 12 Year Old Single Malt Scotch Whisky 50ml – Smooth, polished and easy-going with notes of golden syrup, spices, baked fruits drizzled with honey, vanilla fudge, custard cream biscuits, peaches and cream, gingerbread spice, tropical fruit and a gentle whisper of peat smoke.
1 x Aberfeldy 16 Year Old Single Malt Scotch Whisky 50ml – Finished in Oloroso casks, which amps up the juicy fruit so that you'll discover orange blossom honey, cloves, marmalade, marzipan-wrapped fruitcake, toffee apple, mandarin, dark chocolate and rich Sherry.
1 x Aberfeldy 21 Year Old Single Malt Scotch Whisky 50ml – Immensely rich and refined, oozing heather honey, malt, toasted coconut, vintage marmalade, creamy macadamia nuts, smoking beeswax candles, dried fruit and vanilla pod.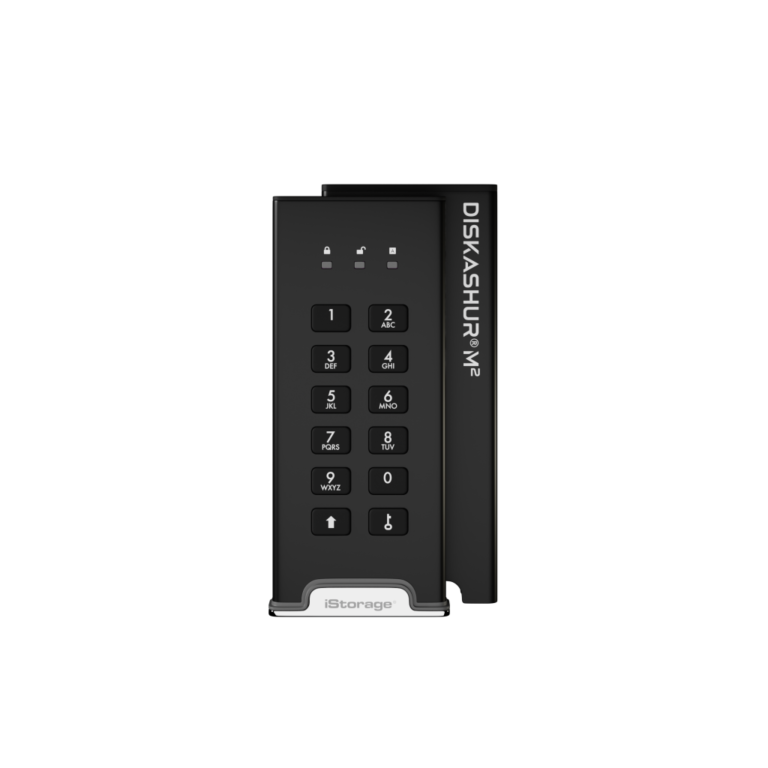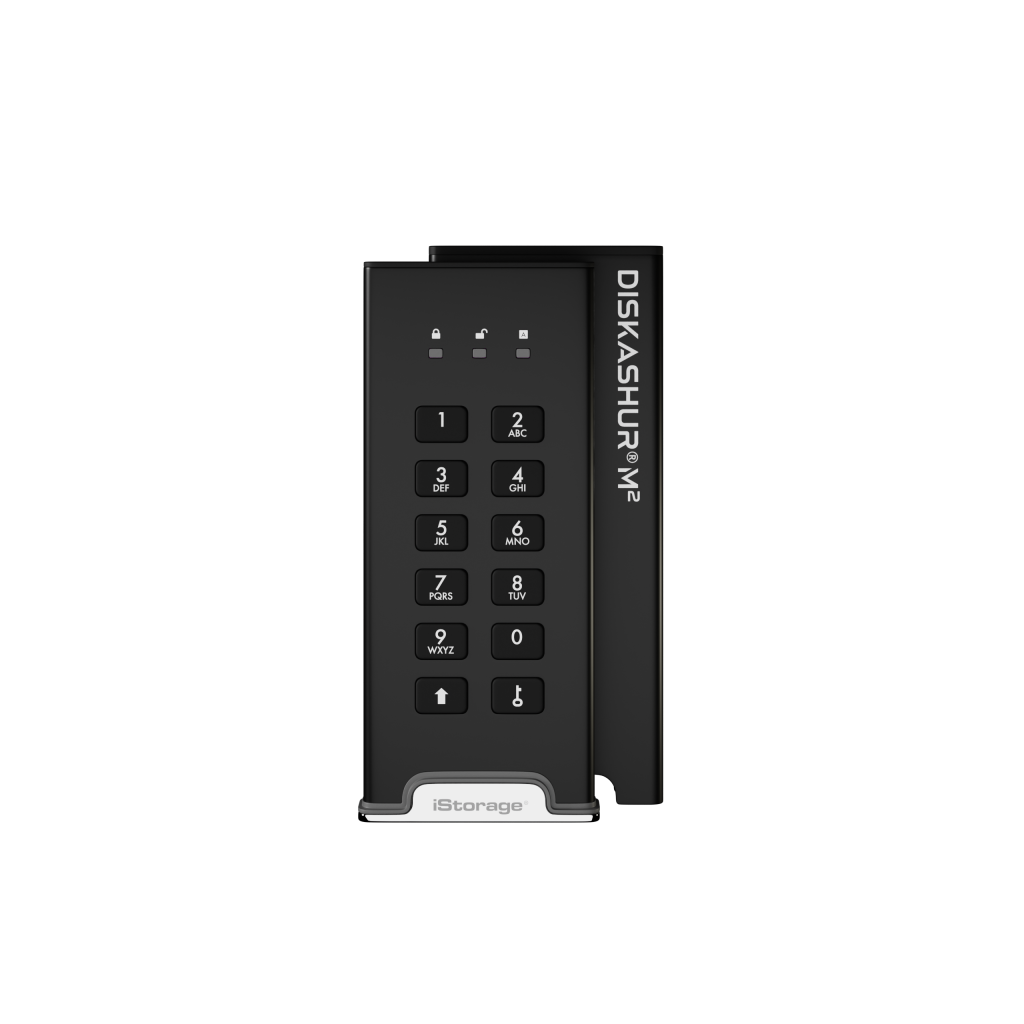 DiskAshur M² Portable Drive, from £129
The diskAshur M2 is an affordable, easy to use, encrypted and portable solid-state drive with a sleek, rugged and ultra-portable design, ideal for any Dads-on-the-go. The diskAshur M2 is additionally manufactured to the highest level of security, ensuring any files stored by Dad are completely secure and inaccessible to unauthorised parties. It's waterproof, dust-proof and can withstand Dad accidentally driving over it with his car!
The level of quality and security of the diskAshur M2 has been recognised throughout the media, with the device recently becoming a recipient of the PCMag Editor's Choice for Solid State Drives as well as the 'Encrypted Hardware Best Product' award at the Global Infosecurity Awards by Cyber Defense Magazine. After all – your Dad truly does deserve the best!
For a small additional fee, the diskAshur M2 can be customised with a personal message, allowing you to send laser etch your show of love and appreciation.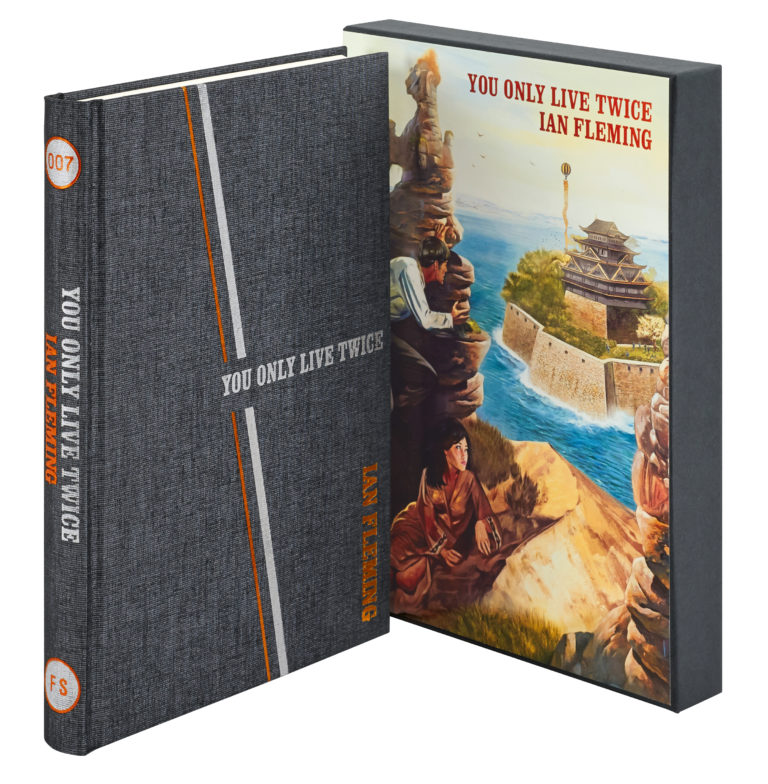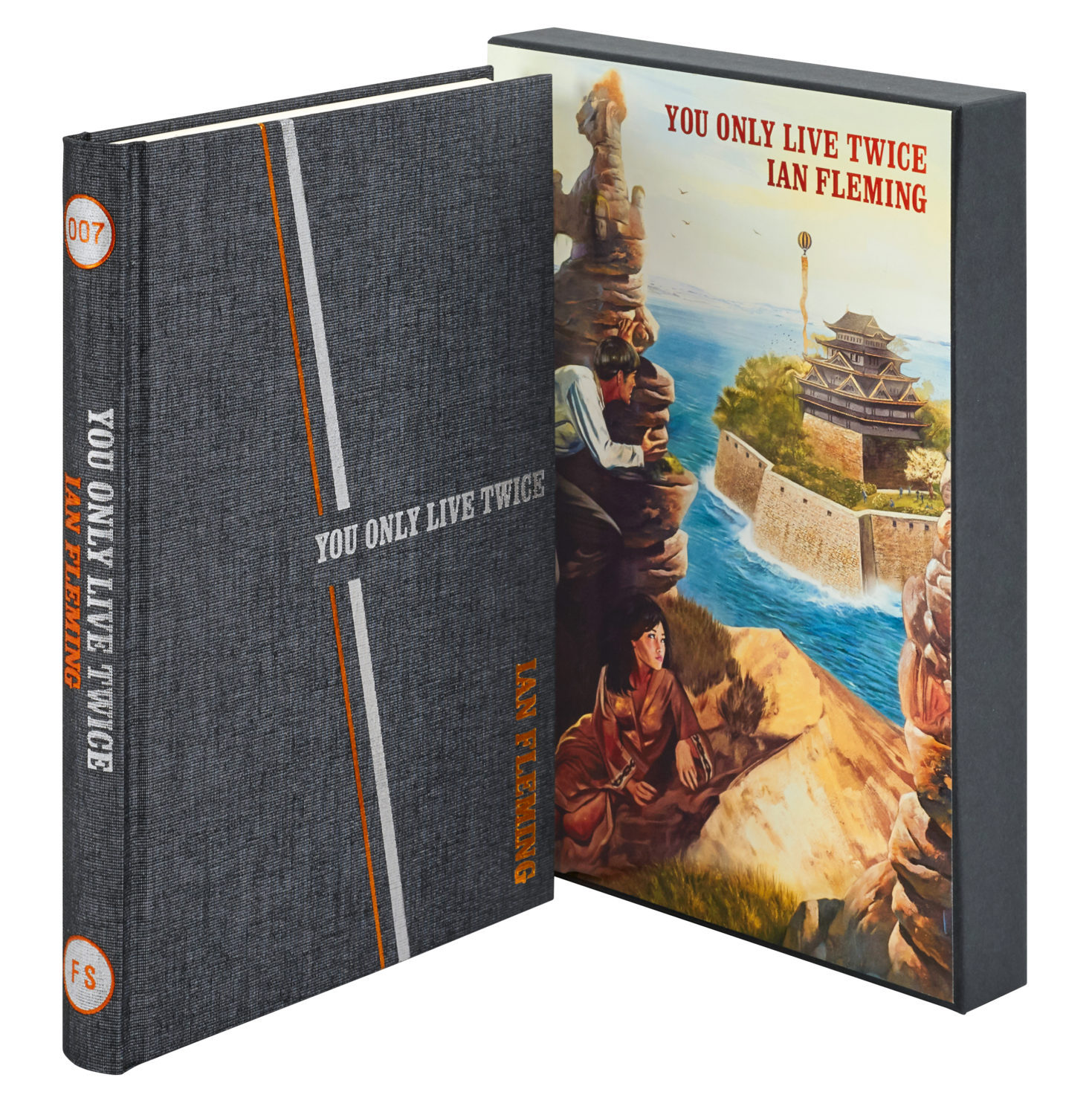 The Folio Society's You Only Live Twice by Ian Fleming, £39.95
foliosociety.com/uk/you-only-live-twice
The 11th book in the enormously popular Bond series sees the agent fighting not only for his life, but for his very livelihood. The last book to be published before Fleming died, You Only Live Twice contains in abundance everything that makes a Bond novel so thrilling: exotic locations, glamorous women, grotesque villains – while also revealing a little more of what makes the agent tick. Fay Dalton continues her incredible work on this series, with seven gorgeous colour illustrations and a show-stopping pictorial slipcase. Japan makes an especially alluring location for both writer and artist, with Fleming giving Bond a whistle-stop tour of Japanese culture, while Dalton's bewitching artworks make the most of every lush scene she brings to life. An unmissable volume in one of Folio's landmark collections.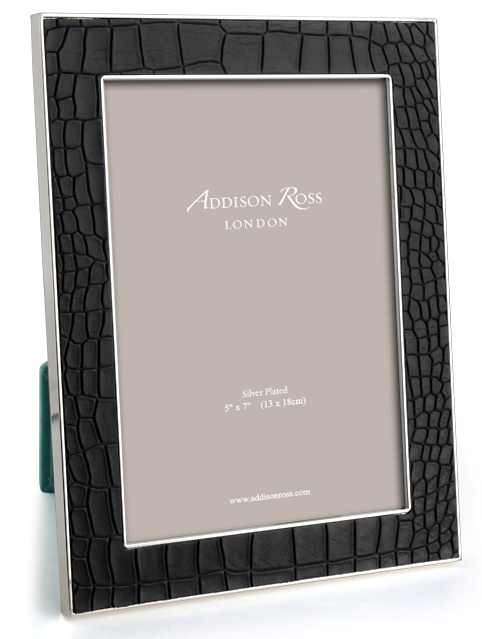 Addison Ross Black and Silver Croc Frame, from £45
Addison Ross are renowned for spectacularly beautiful homeware, particular their beloved frames. This exclusive faux Croc frame is the perfect addition to your dad's home or office. Backed with luxury grey velvet, it arrives tissue wrapped and gift boxed in Addison Ross' signature packaging. It is designed to stand in landscape or portrait and can be kept clean with a duster. Use Addison Ross' free print and fit service to fill the frame with a picture to make your dad smile.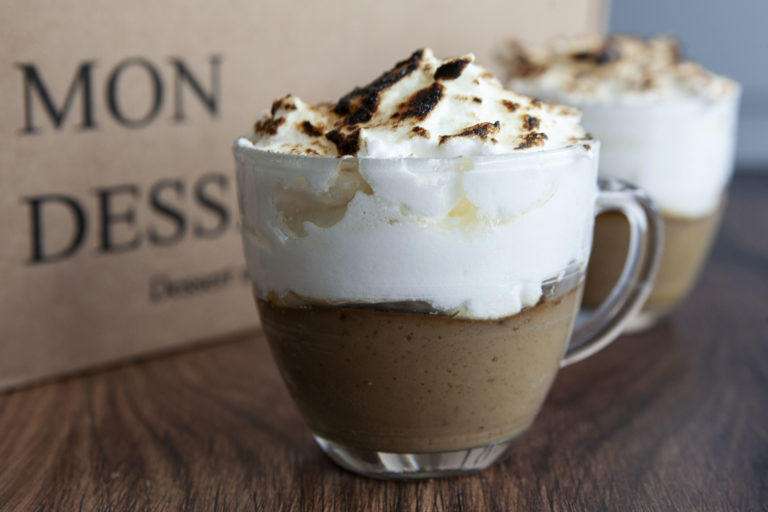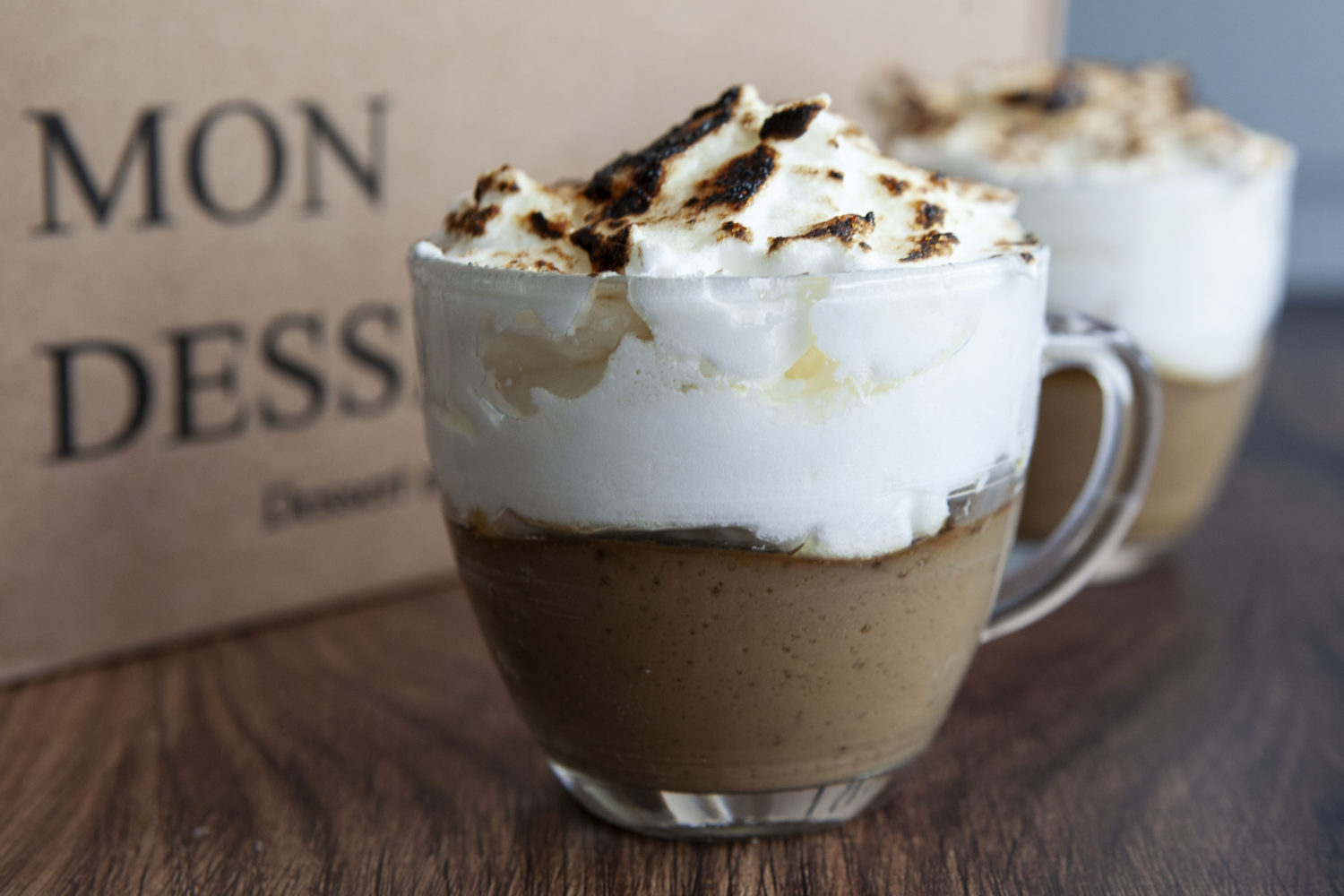 Mon Dessert Cappuccino Crème Brûlée Kit, from £19.95
Mon Dessert offers beautiful dessert kits to make edible masterpieces in the comfort of your home. Subscribe to receive a fun different kit each month. This Cappuccino Crème Brûlée Kit is super easy to make yet impressive. Gorgeous coffee cream topped with charred soft meringue. A great gift idea for dad as this one contains a blowtorch to keep and 2 cappuccino cups.
Contains
A kitchen blowtorch
2 cappuccino cups
Organic espresso creme mix
Meringue mix
You'll need to add
Butane Lighter fluid (available from most convenience stores)
Single creme (dairy or plant-based)
One egg (vegan-use aquafaba & cornflour)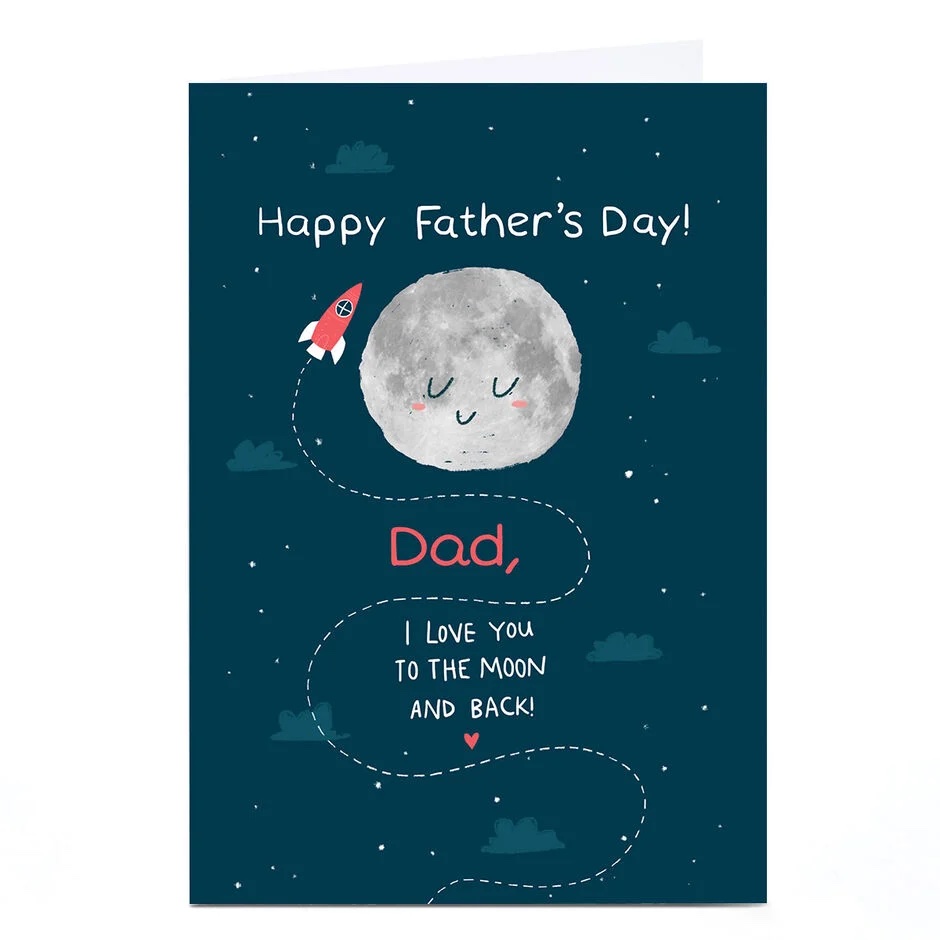 Father's Day Cards from Card Factory
Card Factory has spectacular and affordable cards for all occasions, this Father's Day treat your father to a special personalised card from their wide selection. If you order your personalised card before Thursday 17th June, you will get free 1st class delivery when purchased from the Card Factory app or website. Although online orders will need to be placed by 17th June at the latest, you can still shop in store at Card Factory every day until Sunday. Please see Card Factory's store locator to find your nearest branch.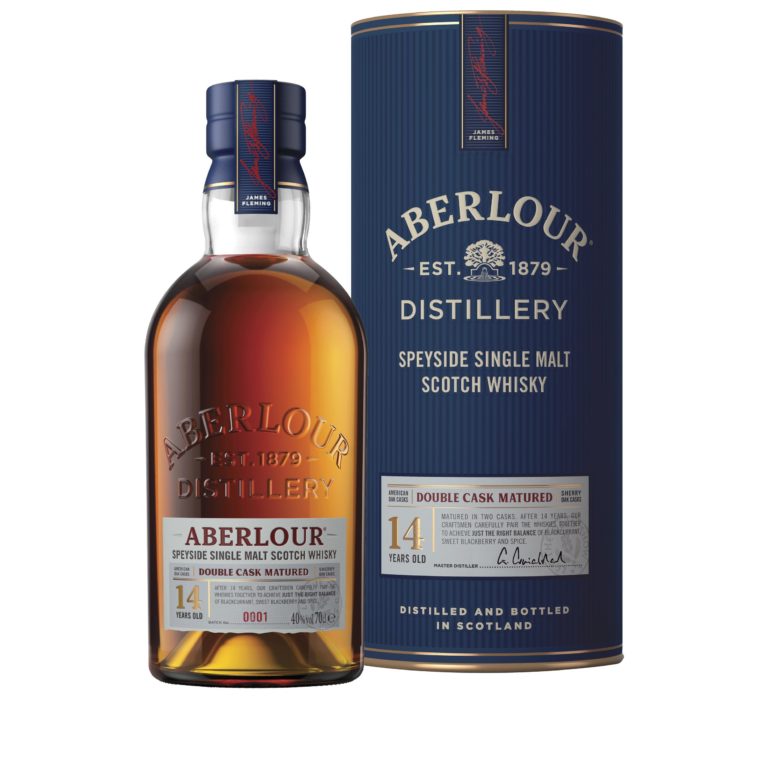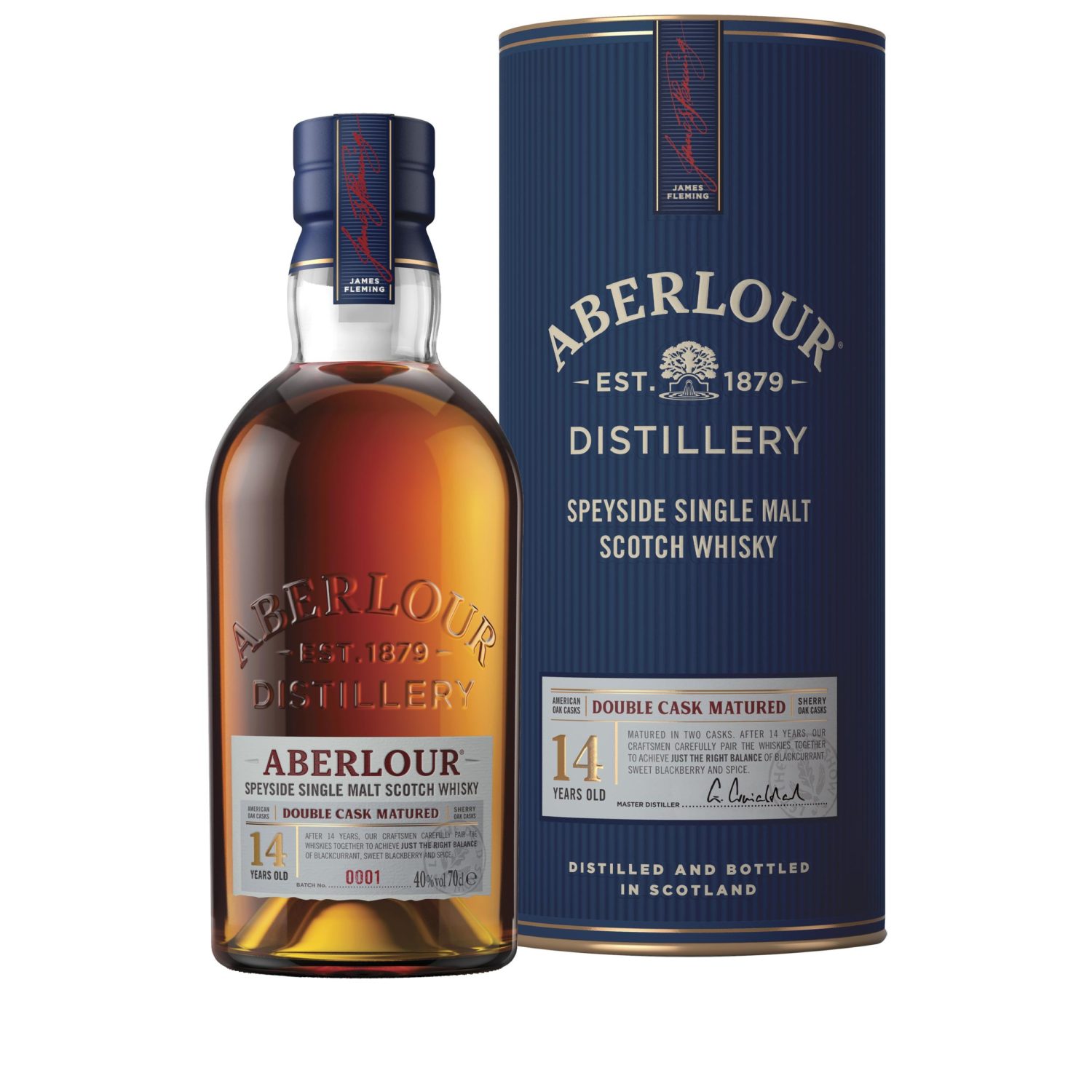 Aberlour 14-year-old Speyside Single Malt Whisky, £55 (70cl)
After 14 years, craftsmen carefully pair the whiskies together to achieve just the right balance of blackcurrant sweet blackberry and spice. A delicate balance of nature and nurture. Rich but rounded. Subtle but spicy. Bold yet elegant. Matured for 14 years in only the very best handpicked oloroso sherry casks giving the liquid aromatic ginger notes and a high proportion of American oak casks for a deep, rich, creaminess. Tasting notes – Nose – Incredibly well balanced, sweet vanilla and honey with notes of sweet ripe cherry and milk chocolate. Palate – Round and smooth, soft caramel, blackberry and homemade blackcurrant jam followed by subtle ginger and apple crumble.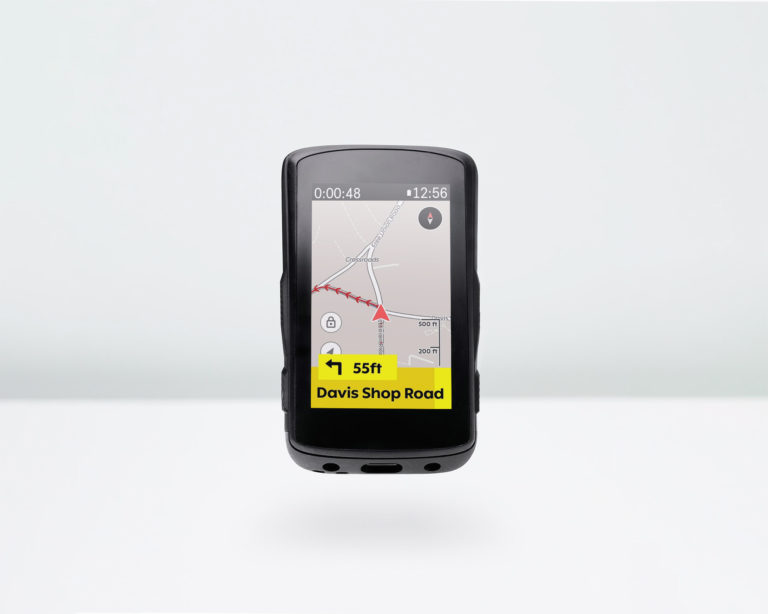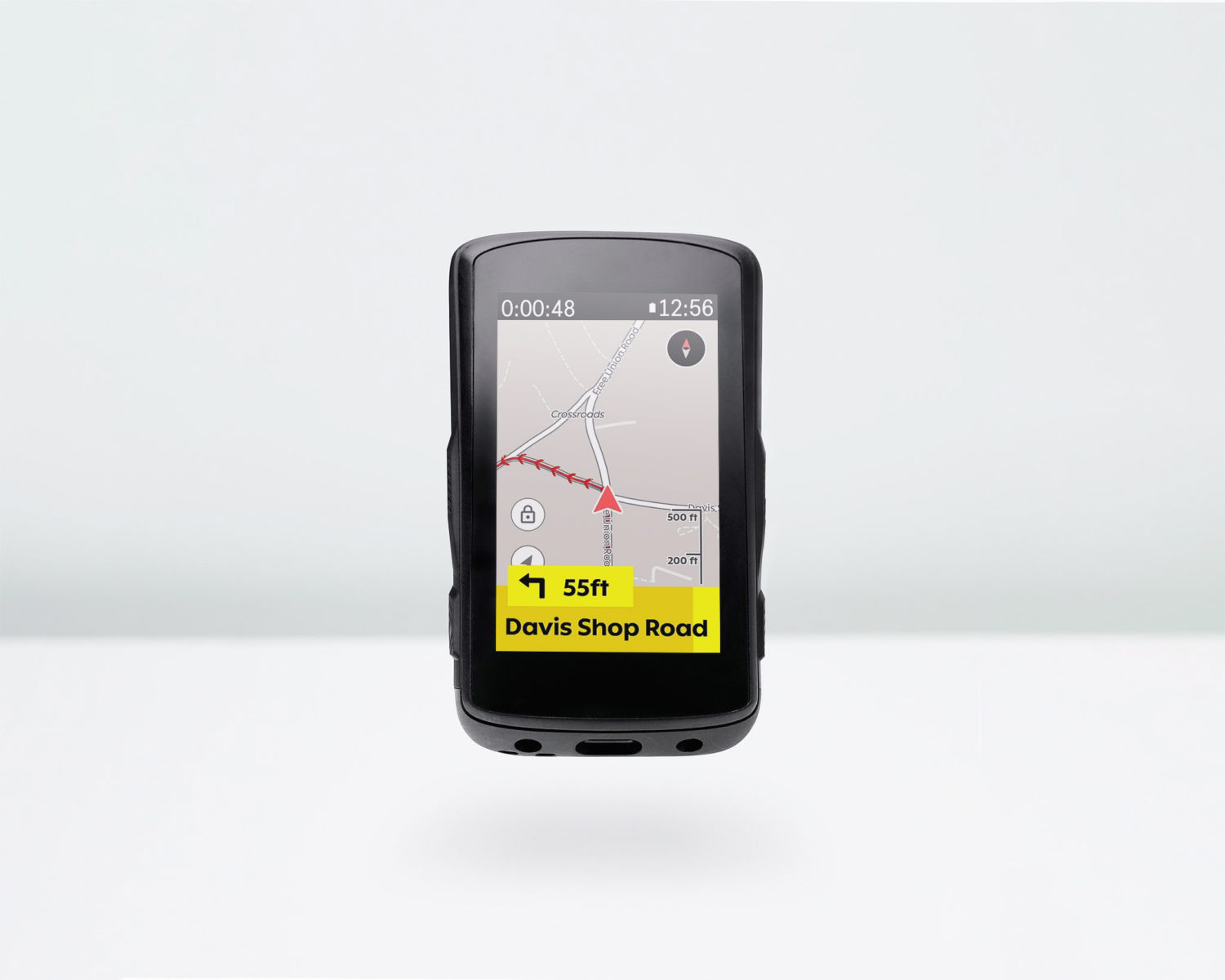 Hammerhead Karoo 2 Cycling GPS, £359
Hammerhead's revolutionary Karoo 2 Cycling GPS is one of the most innovative releases in the tech market. It has been carefully designed to put your cycling experience first. It boasts powerful features that make it a breeze for cyclists to do structured workouts, follow routes, connect to Strava and most importantly, make the most out of every single ride.
It comes with the Hammerhead Karoo 2 Mounting System which fits on 31.8mm handlebars, 2.5mm allen key, USB-A to USB-C cable, Quarter Mounting Adapter and Cable Lanyard.
We can't think of a better gift for your father this father's day.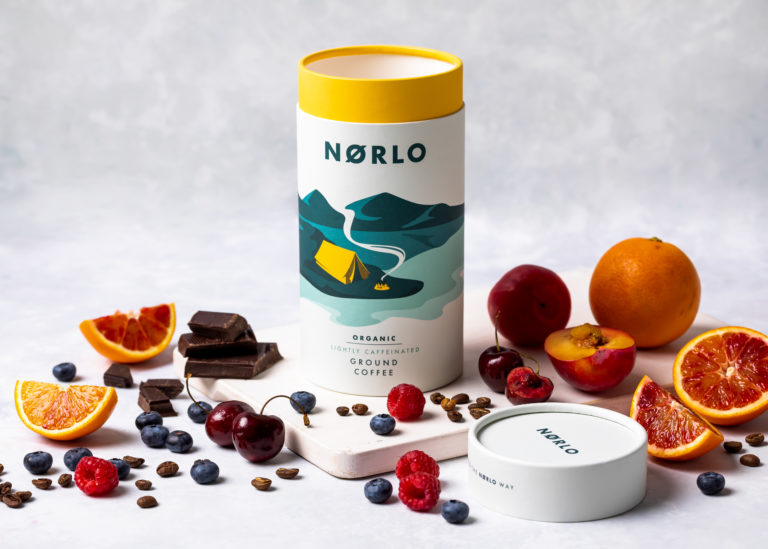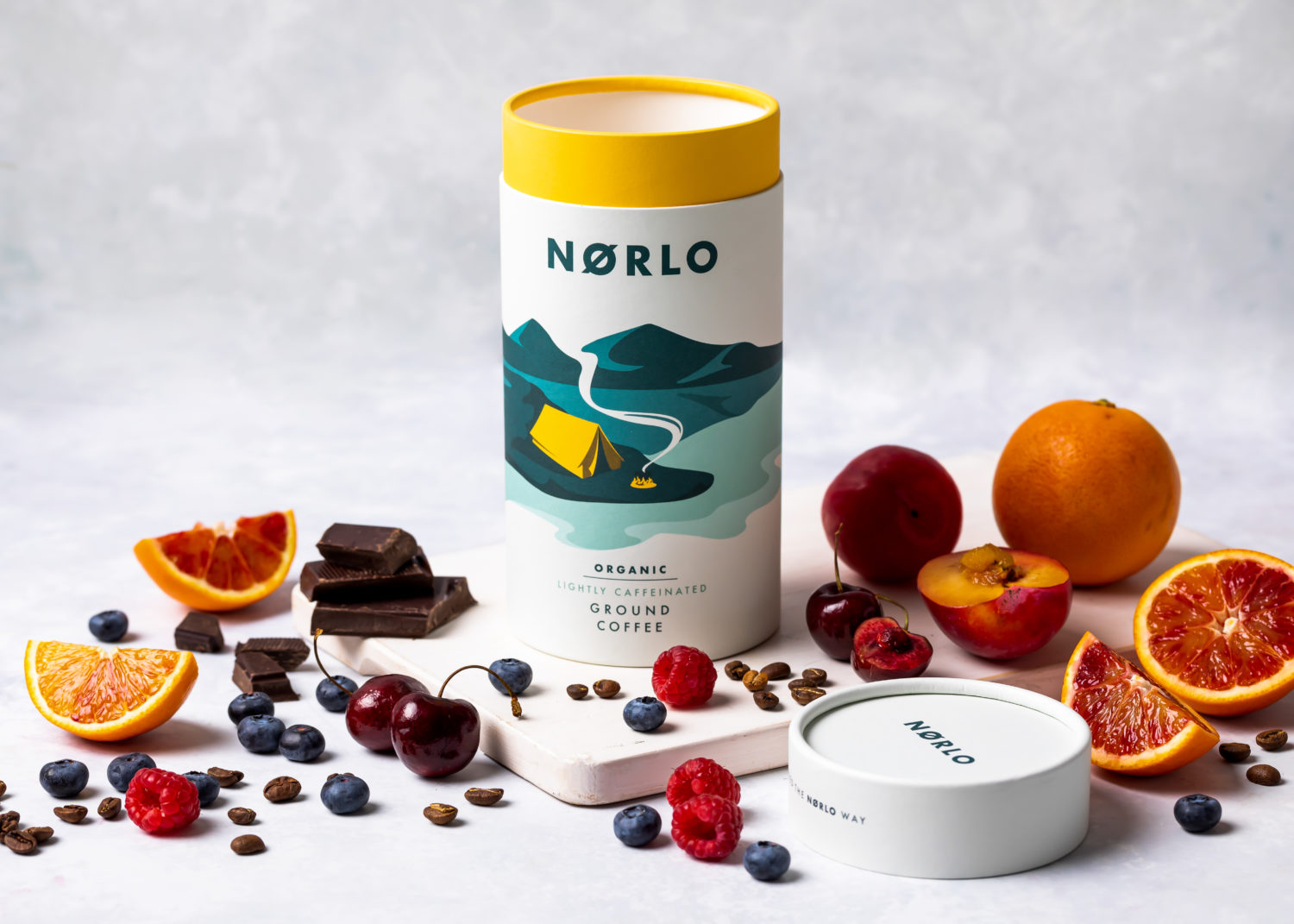 NORLO Organic Coffee, £9 (200g)
Inspired by Nordic coffee culture, NORLO lightly roast their speciality organic beans to craft a smooth and mouthwatering coffee blend full of intense and vibrant aromas, while preserving the beans raw antioxidants, nutrients & natural minerals. The result is a far healthier coffee. The Lightly Caffeinated blend is smooth, full-bodied and offers delicious notes of jasmine, bergamot, chocolate with a healthy hint of blueberries & stone fruits.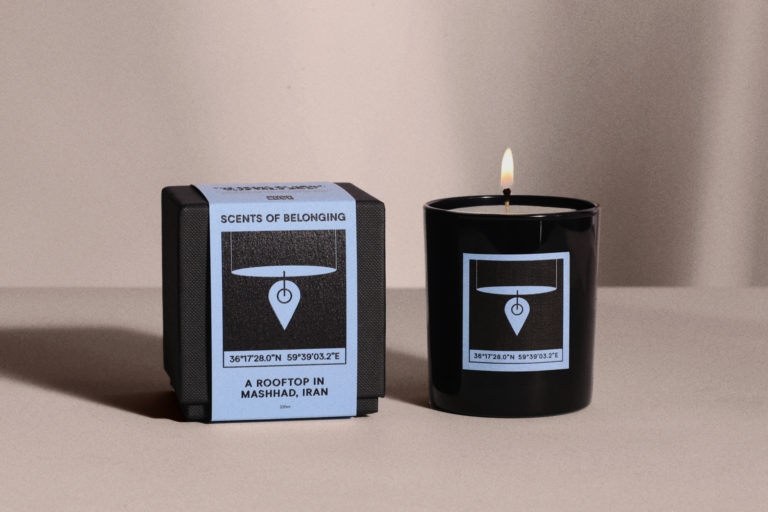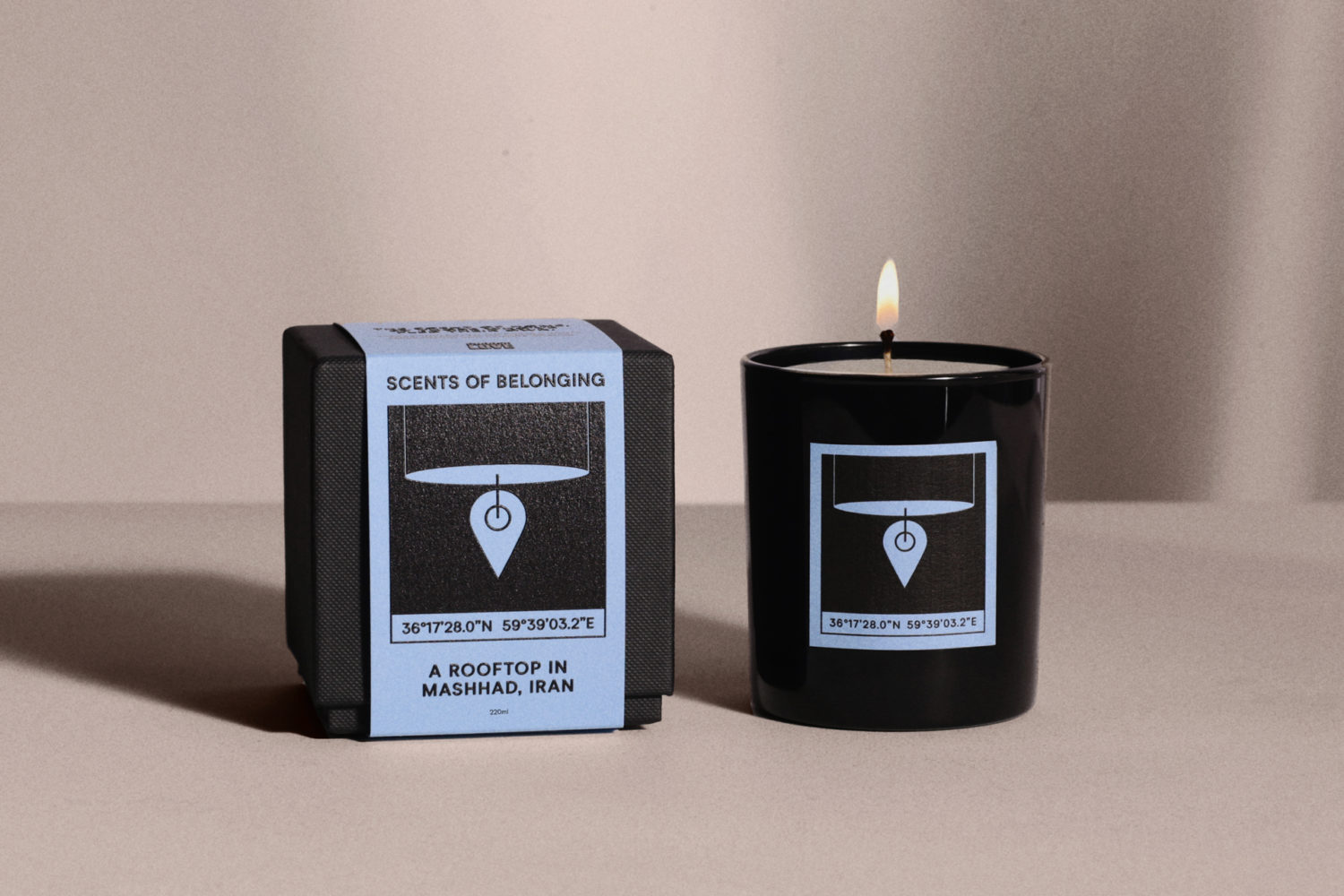 Scents of Belonging Candle, £50
Give a truly thoughtful gift to your father with a candle inspired by the scent of home, by those who've fled their own. Touching memories of home from refugees living in Britain have been captured in scented candles to raise money for Choose Love this World Refugee Day. Purchase one of three scented candles, including: Imad Alarnab – a candle inspired by a kitchen in Damascus, Majid Adin – a candle inspired by a rooftop in Mashhad and Vanessa Nwosu – a candle inspired by a garden in Imo State.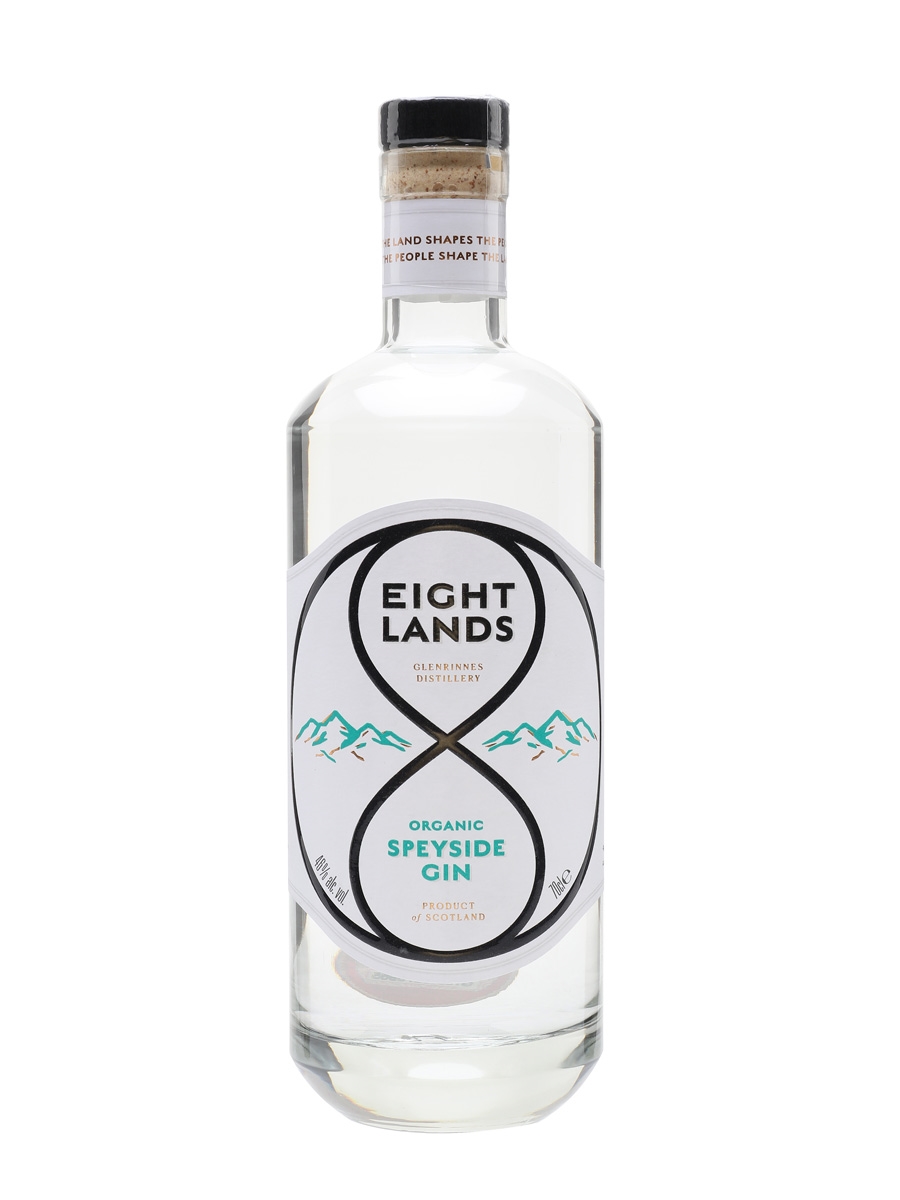 Eight Lands Organic Speyside Gin, £39 (70cl)
At Glenrinnes Distillery things are done properly, an extraordinary amount of time and effort is invested into making the spirits. They can point to their water source and trace the ingredients from every bottle of their spirits. Eight Lands Organic Speyside Gin uses 11 botanicals, including sorrel and cowberries grown on the estate and fresh Speyside spring water, which helps to give a unique but classic flavour. On the nose, juniper backed up by fresh pine and citrus. On the palate, sweet juniper balanced with tart red berries and citrus. To finish, hints of black tea and warm spice.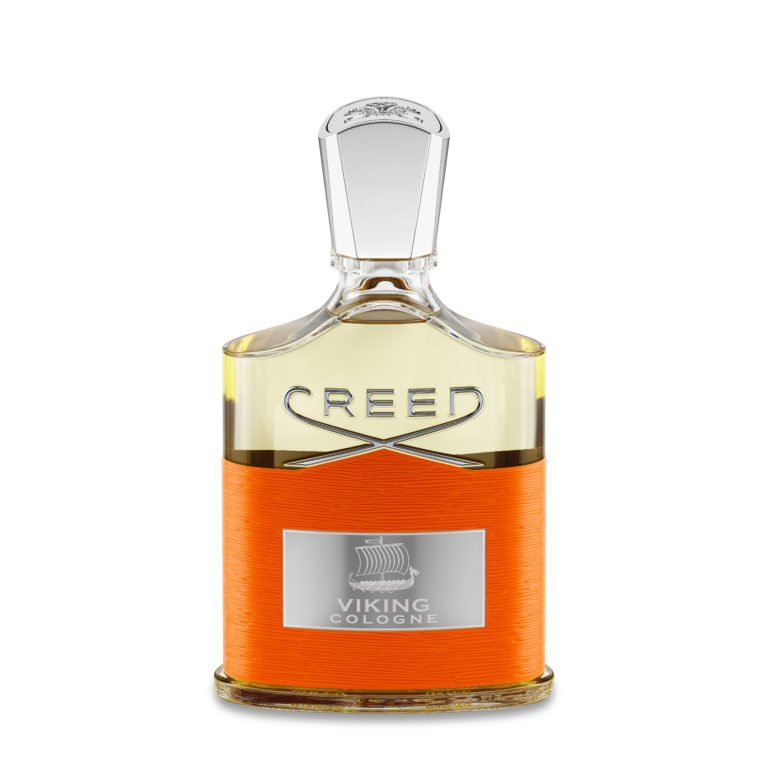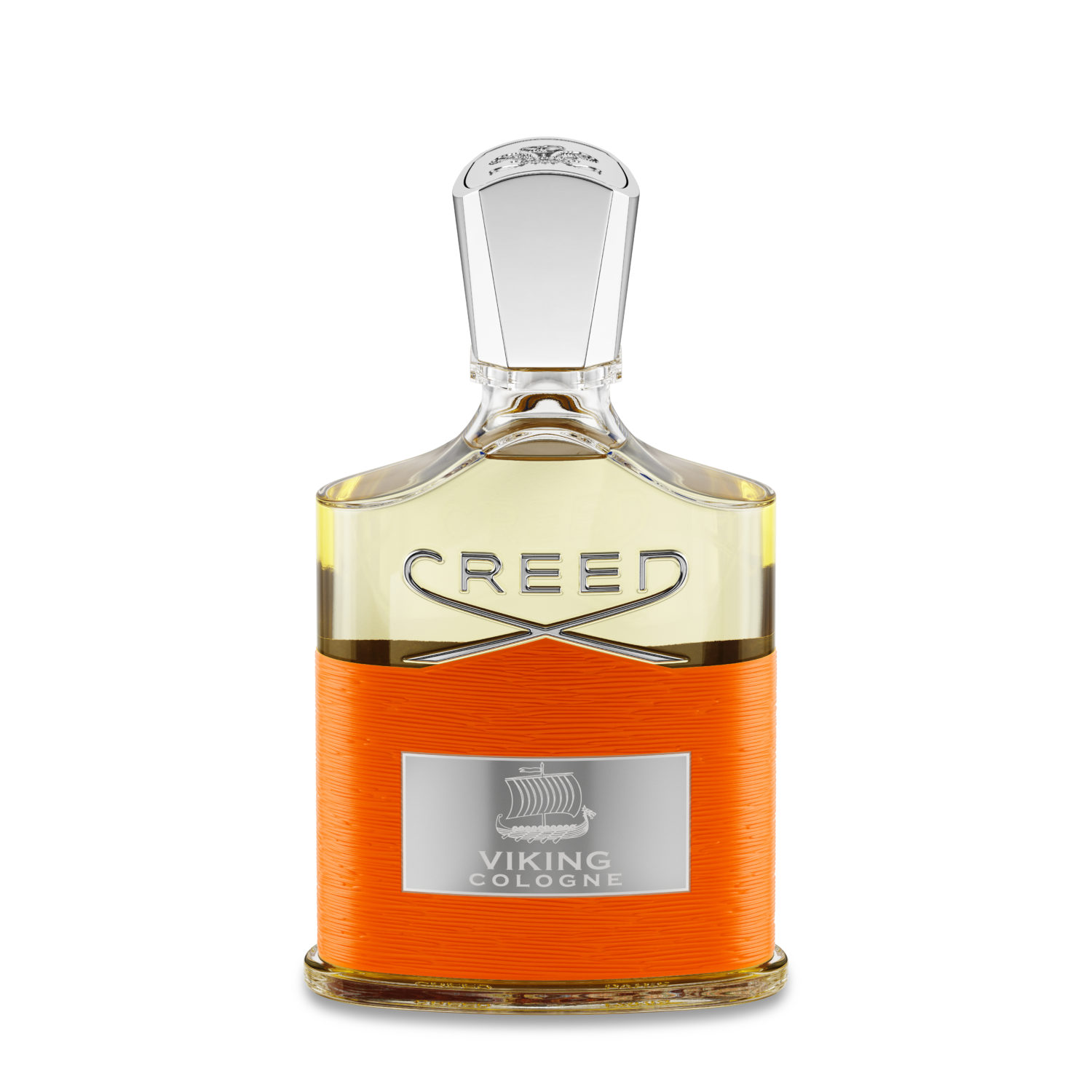 Creed Viking Cologne, £175
Creed's iconic Viking fragrance has been given an aromatic and energetic makeover. Expect zesty bursts of lemon, bergamot, mandarin and spicy pink peppercorns, a heart of geranium, lavender and sage and a base of cedarwood, sandalwood and patchouli, making this a very distinctive and unforgettable scent.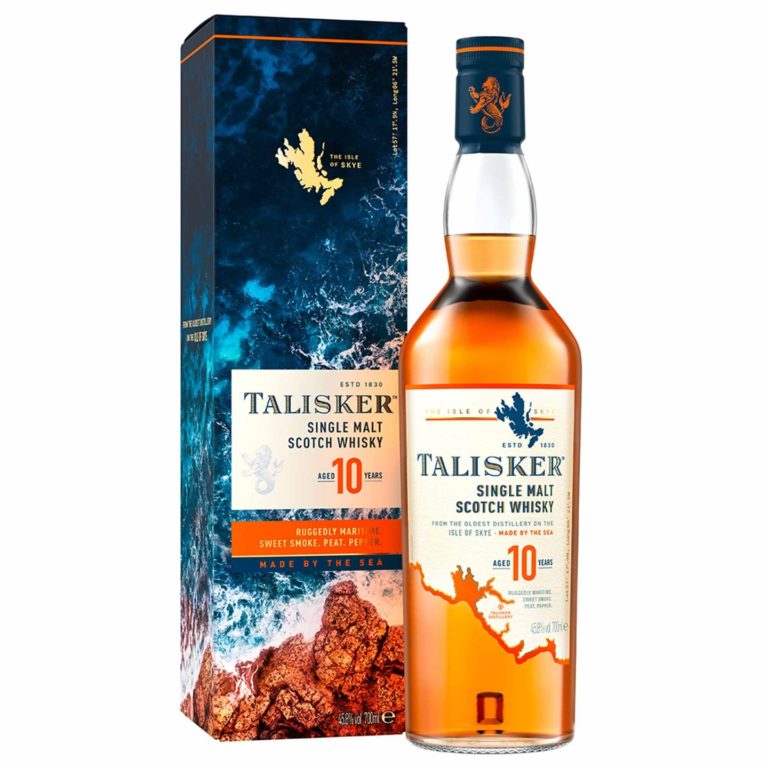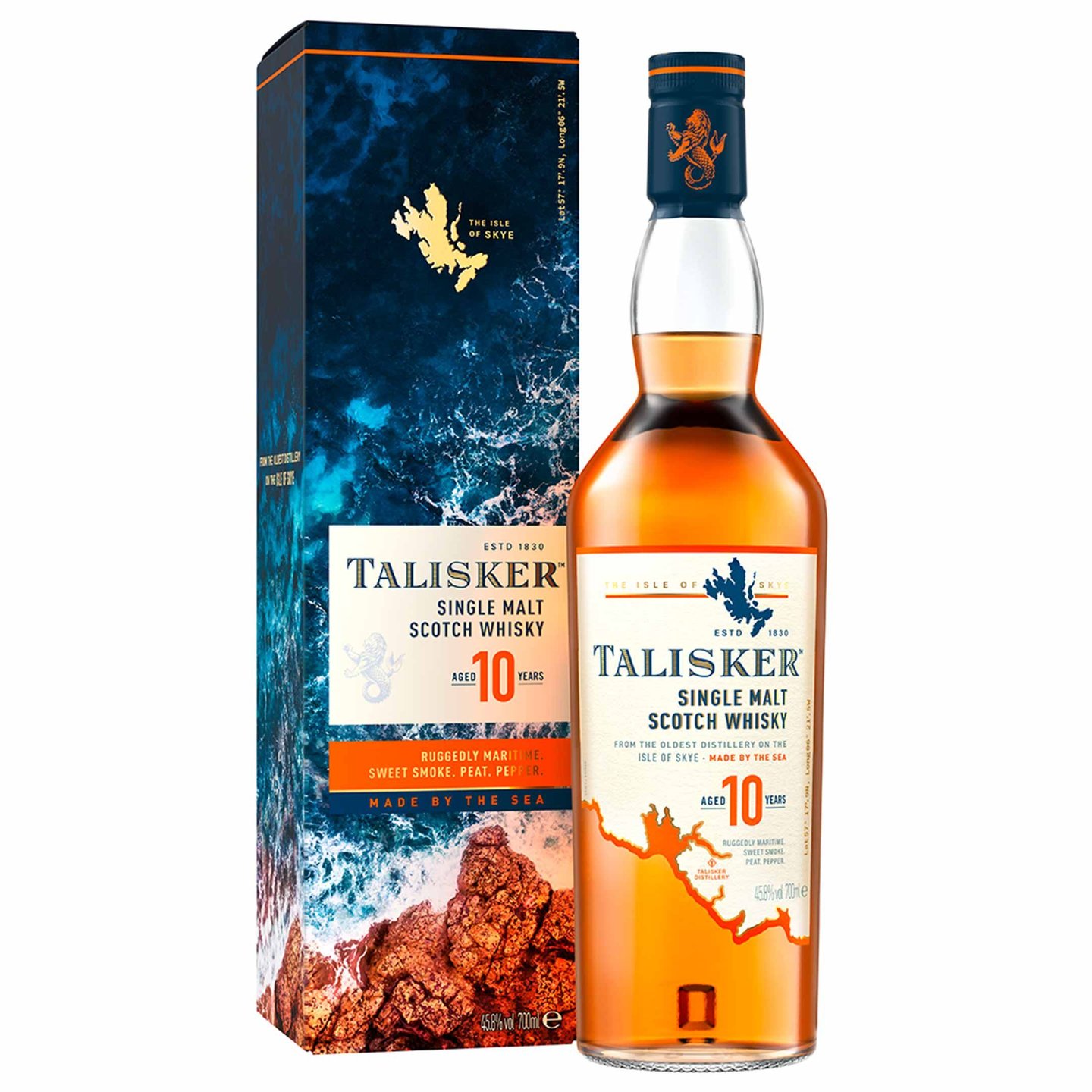 Talisker 10-year-old Single Malt Scotch Whisky, £40.25 (70cl)
One of the most spectacular after dinner drams available, this classic Island whisky is from the Isle of Skye. Aged for a minimum of 10 years in American oak casks, this welcome member of Diageo's Classic Malts series has been recognised numerous times for its excellence. Immensely satisfying, with aromas of warm peat blending with coastal air, balanced by orchard fruit and juicy barley.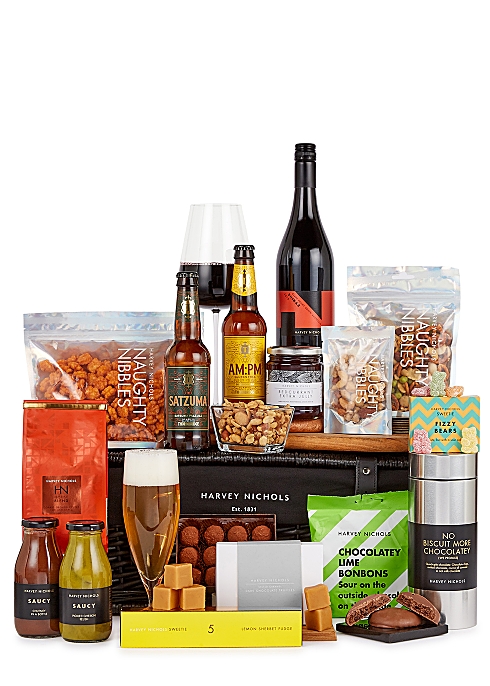 Harvey Nichols The Daddy Hamper, £130
harveynichols.com
Treat your Dad this Father's Day with the Daddy hamper by Harvey Nichols. Packed with beer, a bottle of shiraz, posh condiments, and a range of sweet and savoury treats, it's perfect for all taste buds. From salted caramel dark chocolate truffles to lemon sherbet fudge, smoky nuts and hot drink options.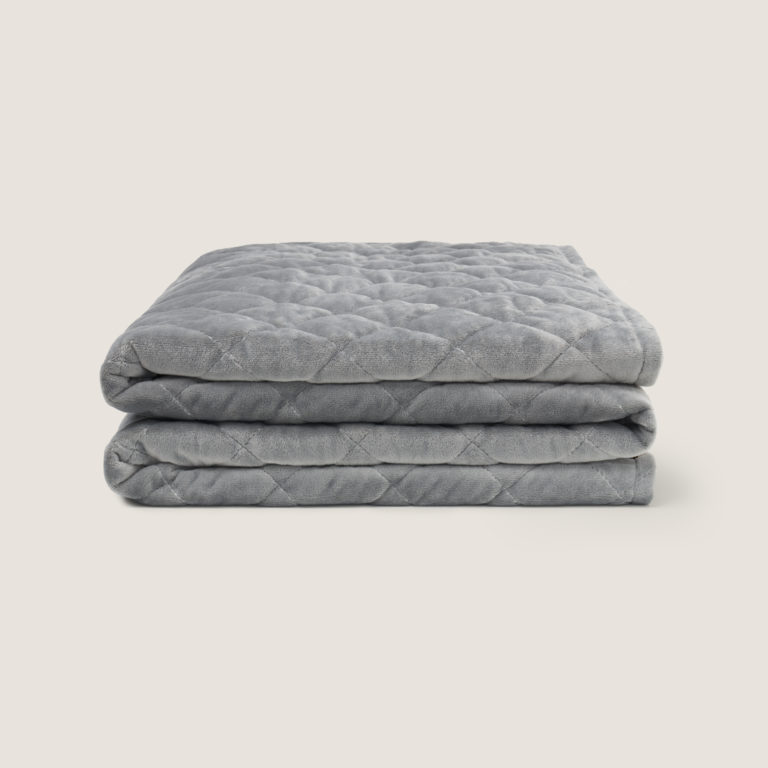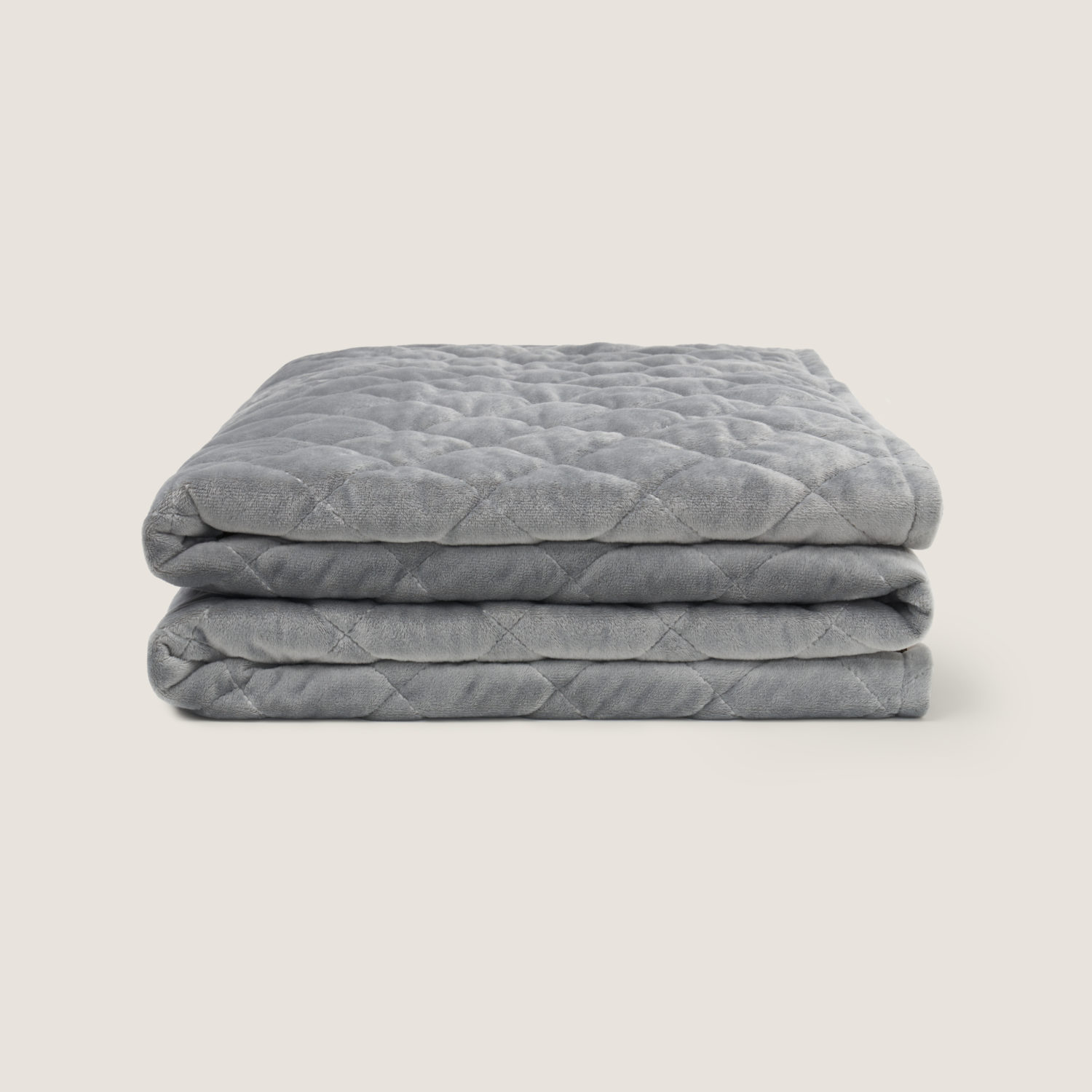 Mela Weighted Blanket, from £109.99
Trouble sleeping? Then look no further than Mela's cosy weighted blankets. Mela is our go-to brand for the softest weighted blankets around, designed to soothe anxiety, ease muscle tension and create a calming environment. Constructed using deep touch comforting pressure (DTP), which is known to have a calming and organising effect on the nervous system. The blanket comes in three different sizes and different weights and we especially love that every blanket purchased protects 25 trees in the Amazon rainforest.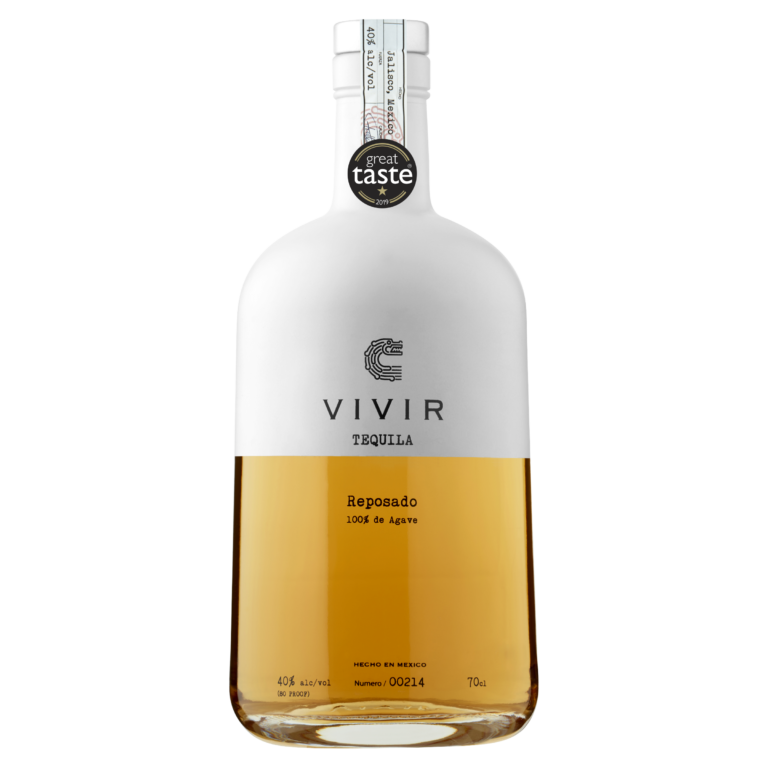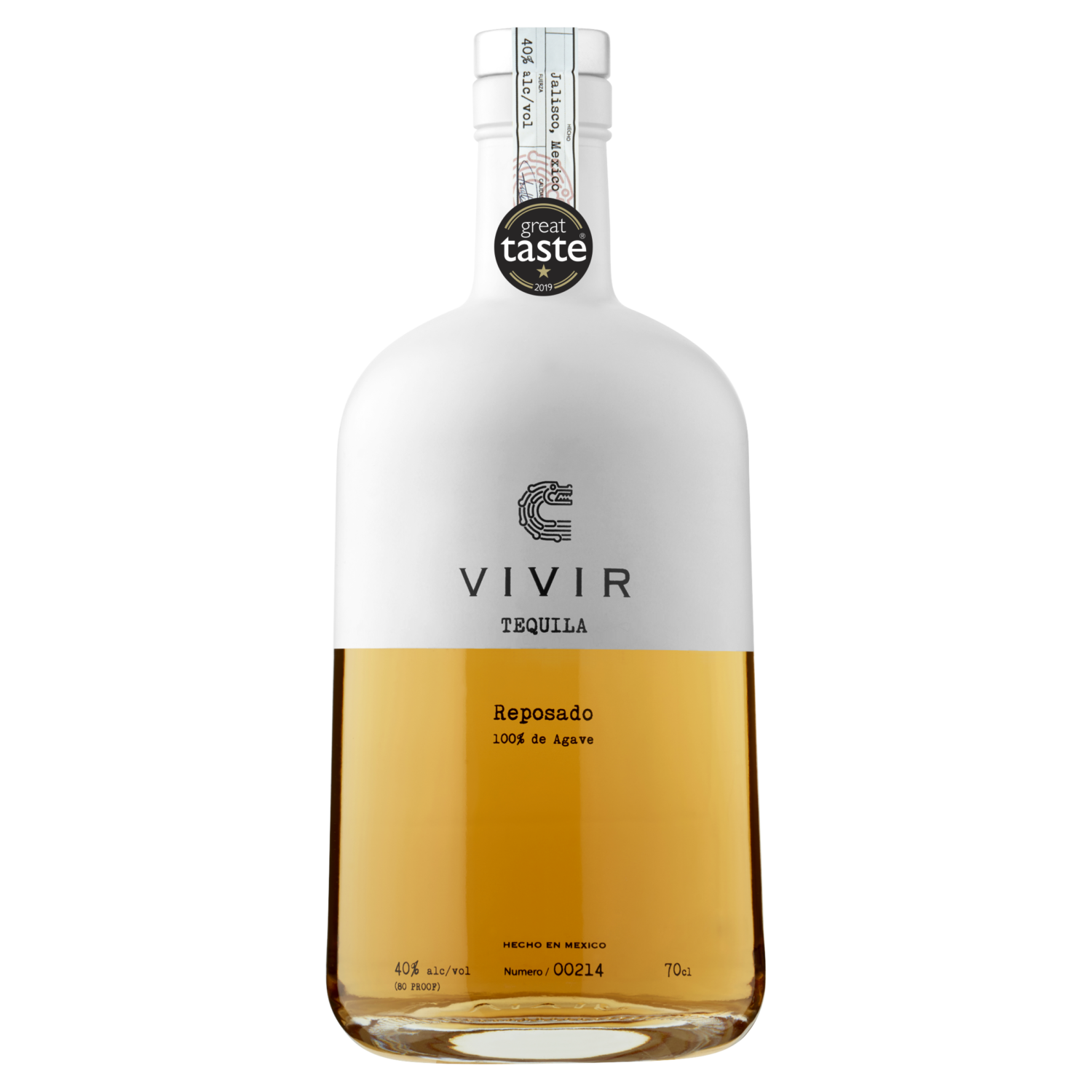 Vivir Tequila Reposado, £39
For the dad who enjoys a quality glass of tequila, Vivir's award-winning tequila reposado is one to invest in. It features a blend of agave, creamy vanilla, caramel and butter – aged for six months in American oak bourbon casks which is the secret to perfecting the finest tequila. Highly sought-after by the most discerning of tequila lovers, this is an essential item in any tequila collector's drinks cupboard.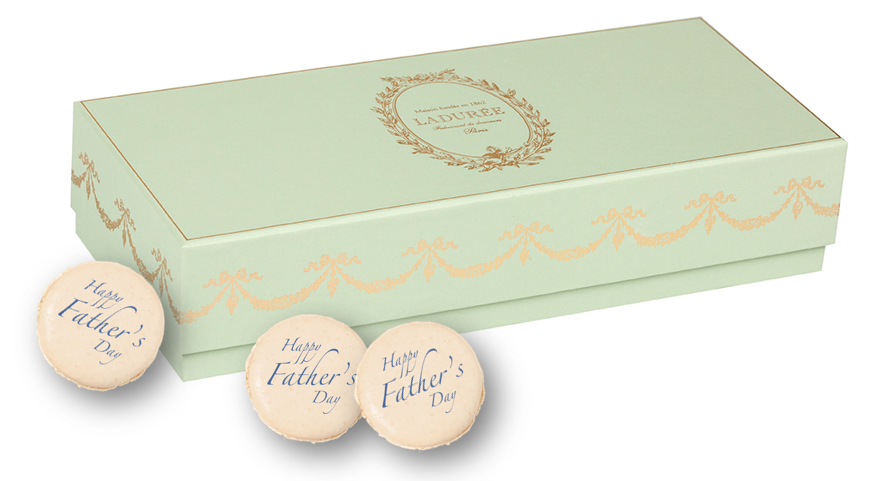 Ladurée Father's Day Box of 12, £31
Whether you have Father's Day celebrations planned or not, a box of Ladurée macaroons is always a good idea. These seriously moreish (and good-looking) macaroons are just thing to celebrate Father's Day on Sunday – this limited-edition gift box includes four personalised 'Happy Father's Day' vanilla macaroons, along with a mixture of pistachio and chocolate macarons.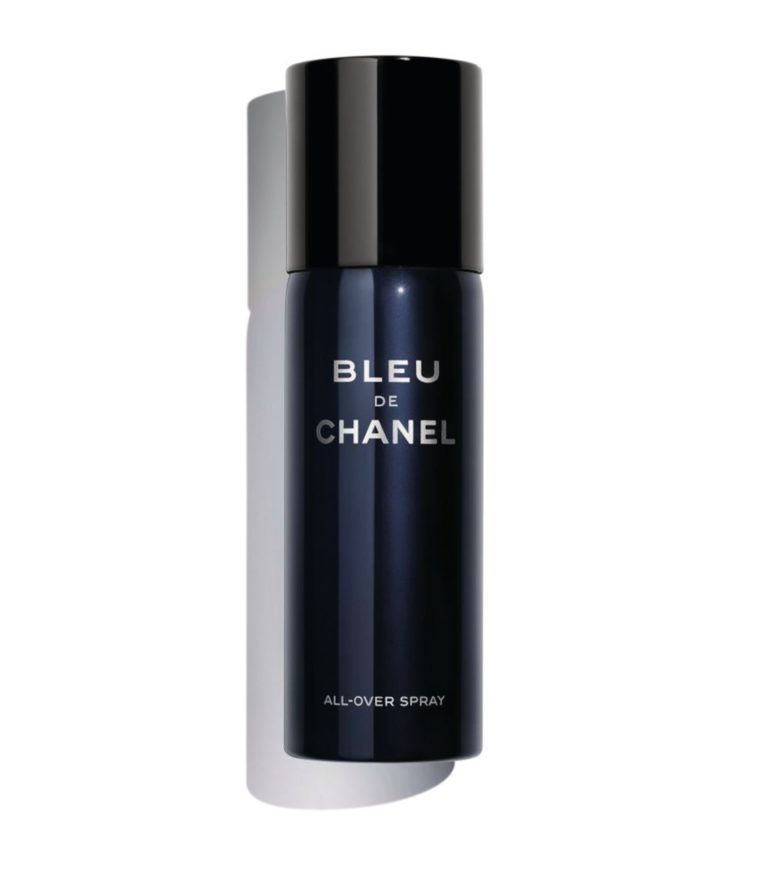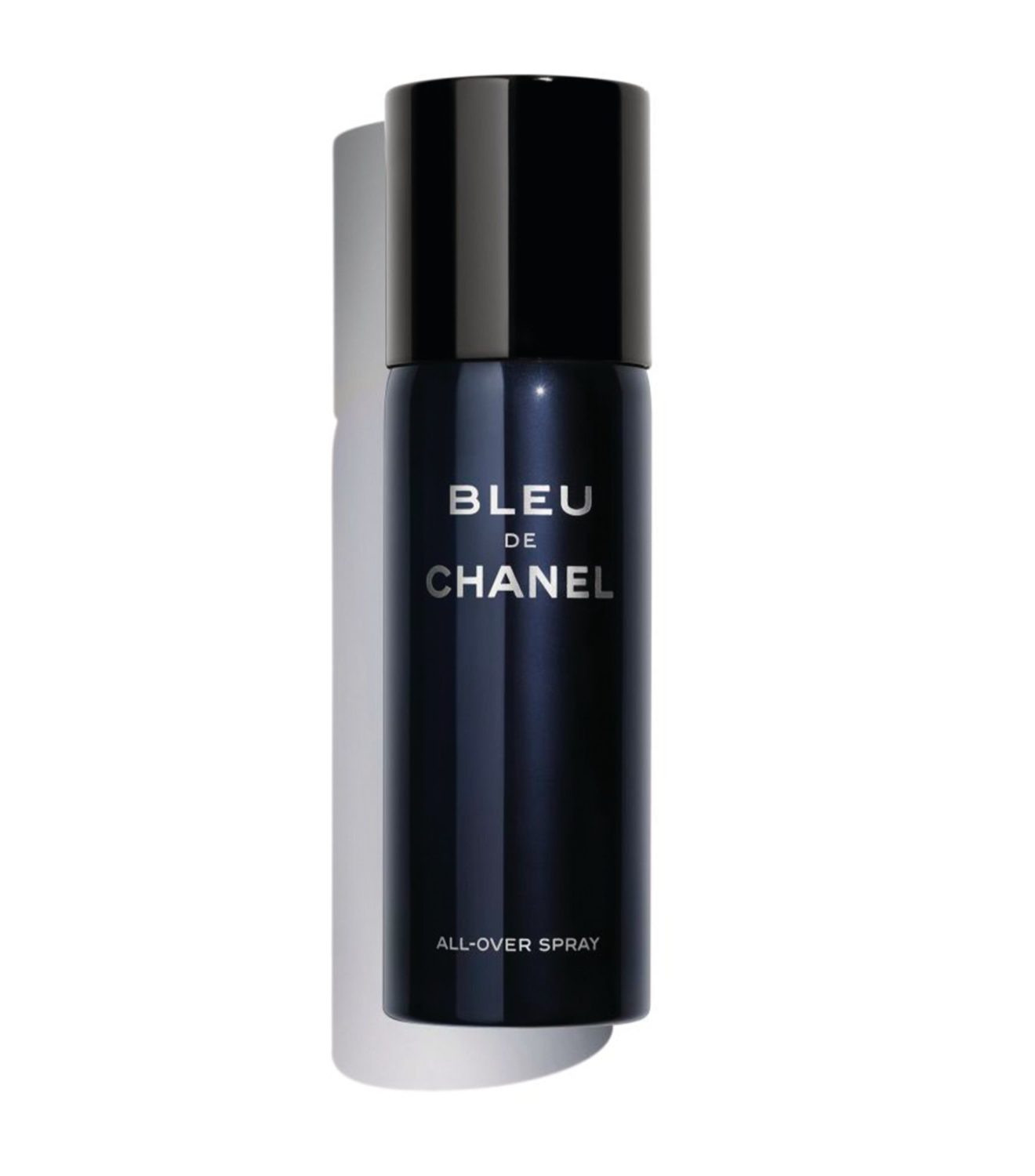 Chanel Bleu All-Over Spray, £61
Chanel's renowned Bleu De Chanel fragrance is reimagined this summer as a fresh, lighter all-over body spray. Inspired by the aromatic-woody accords of Bleu De Chanel, but now in a gym bag-friendly bottle.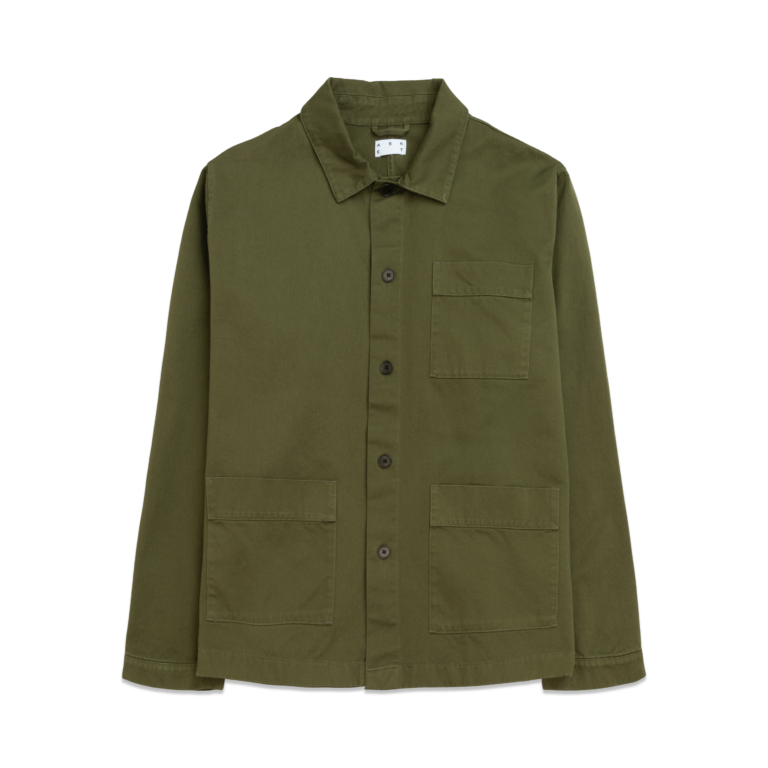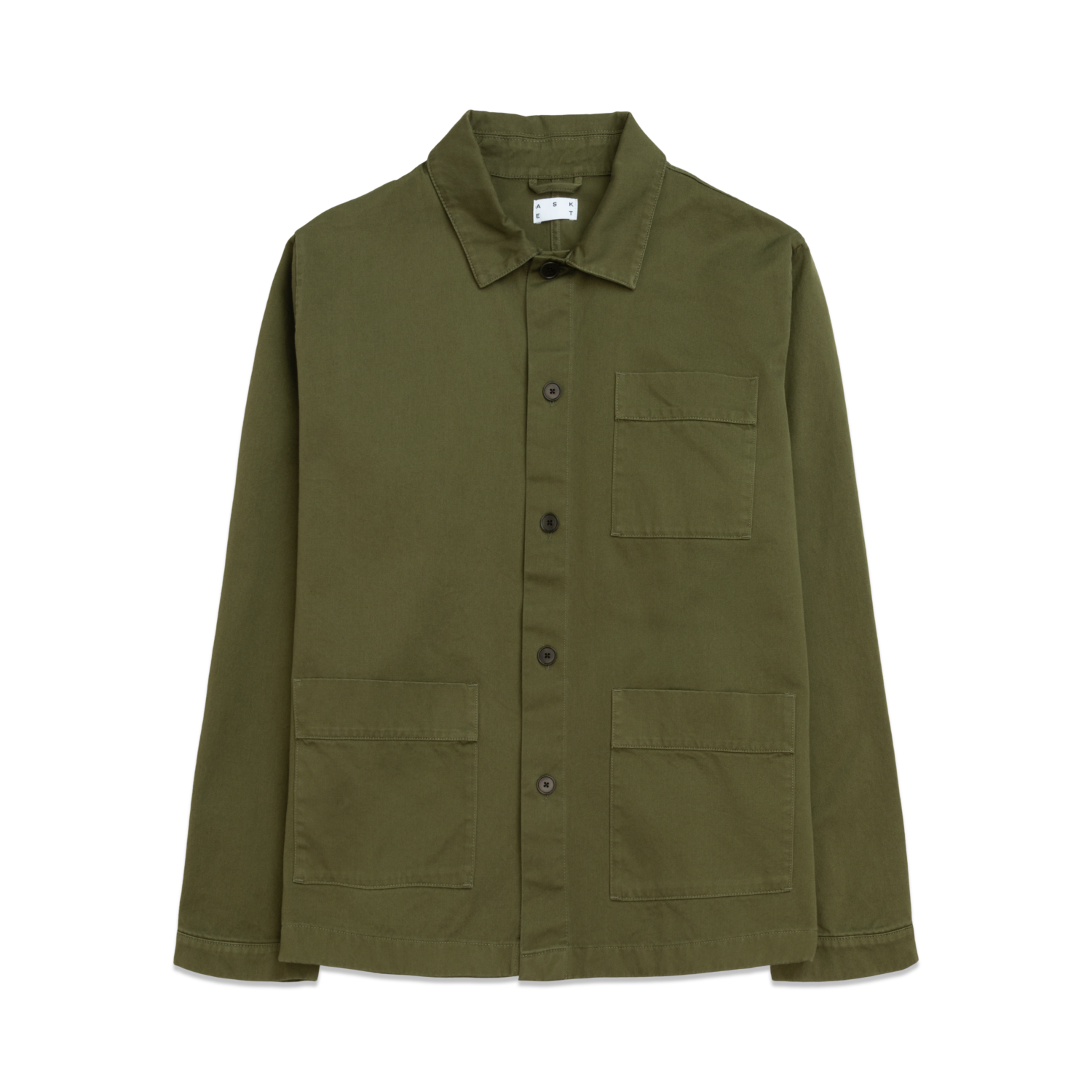 Asket The Overshirt, £100
A crisp new shirt is always a winning Father's Day gift come Sunday 20th June. This 100% organic Asket overshirt is perfect teamed with denim and trainers for an easy laid-back weekend look.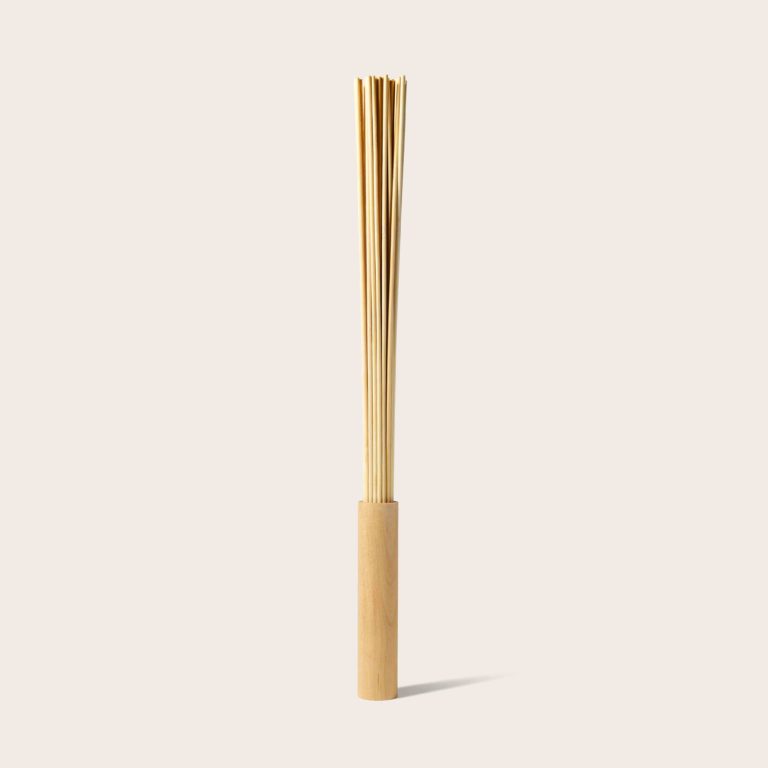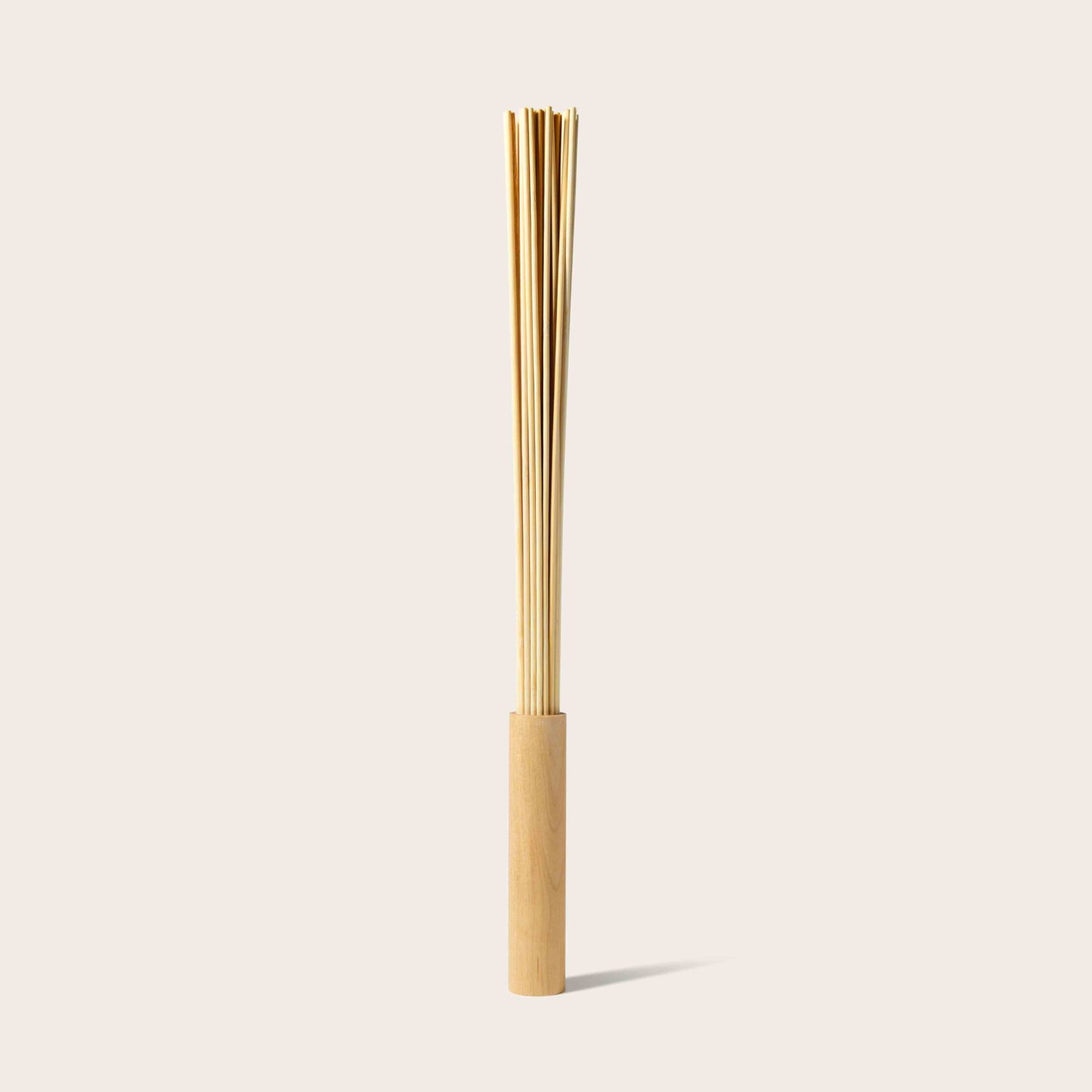 Hayo'u Bamboo Tapper, £28
If your Dad suffers from niggly knots, tightness and tension after an intense workout then a Hayo'u bamboo tapper is just the thing for muscle relief. Tight and aching muscles will be at ease within seconds with this self-massage tool.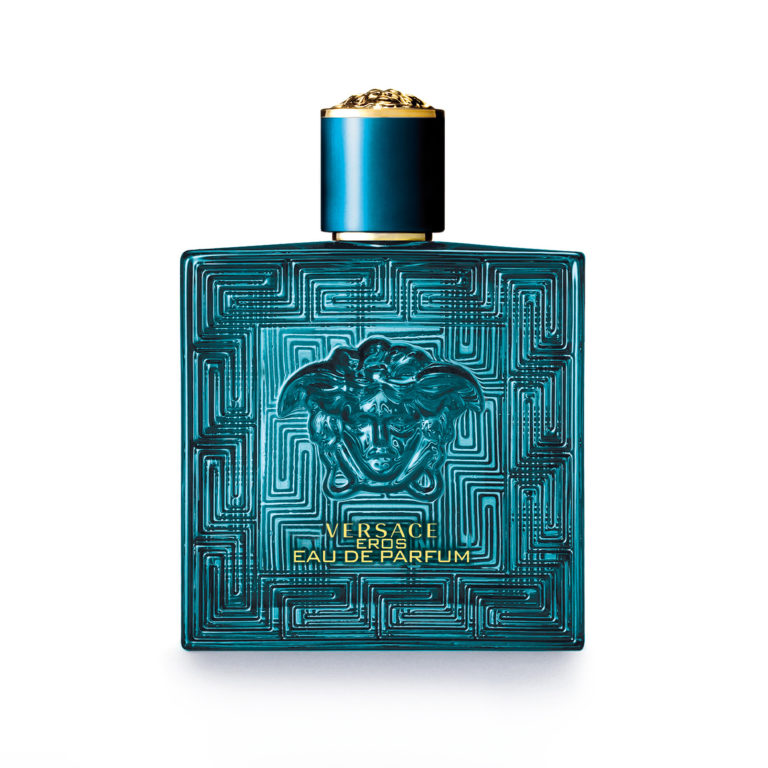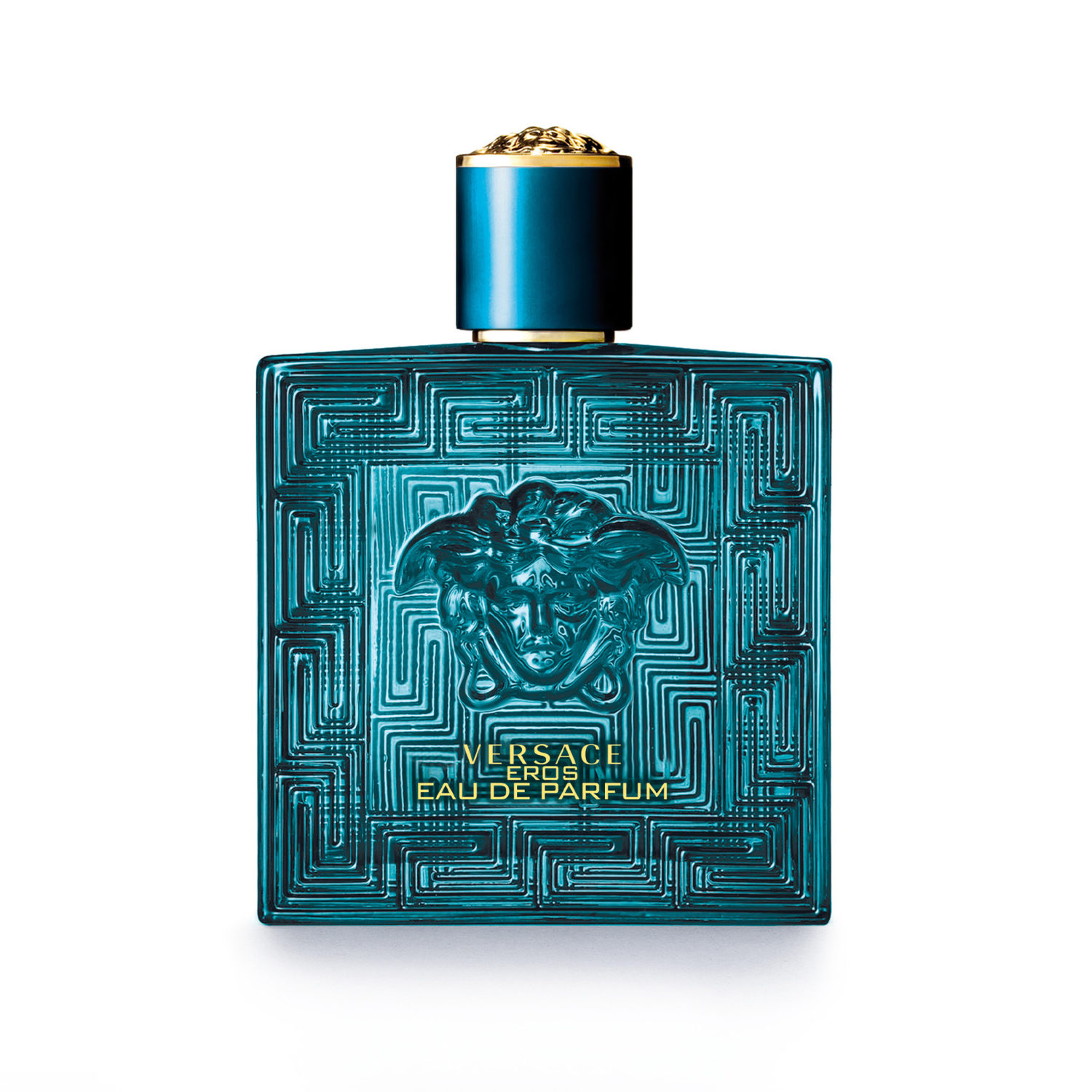 Versace Eros Eau De Parfum, £85
Sweet and spicy, light and dark, the fragrance is both strong and elegant. The headnotes reveal fresh citrus notes of lemon, mandarin orange, along with crisp apple and mint before warming to reveal tones of clary sage, geranium and ambermax. The real warmth of the fragrance comes from the base notes such as patchouli, bitter orange, cedar, creamy vanilla, leather and sandalwood come to the fore.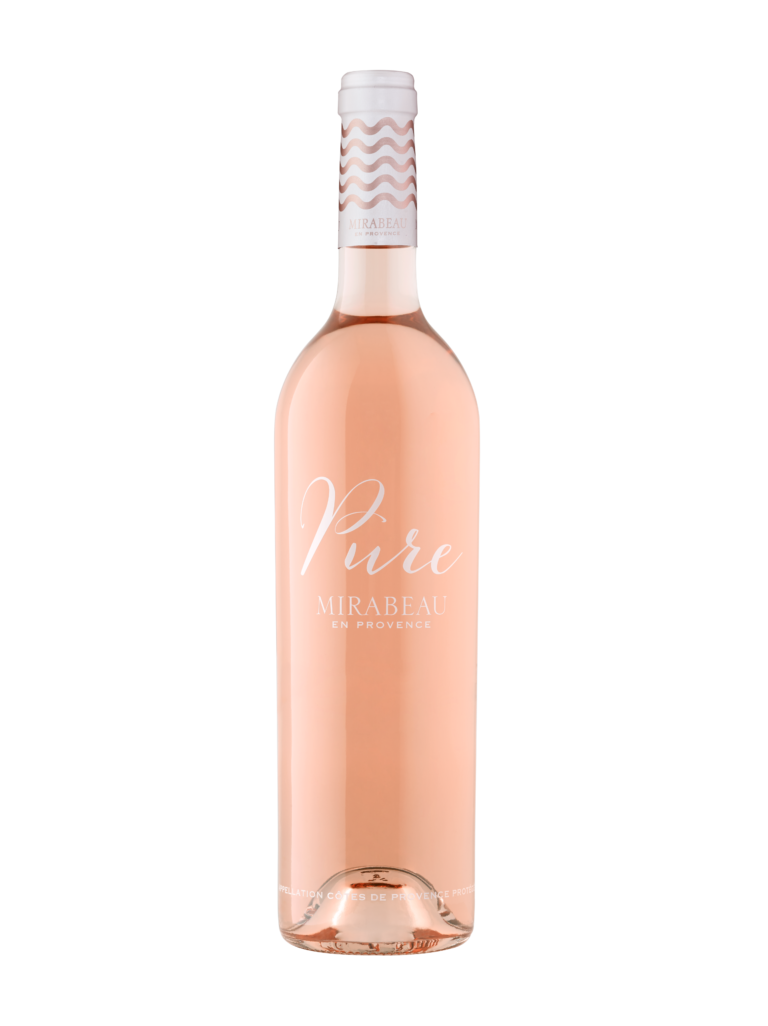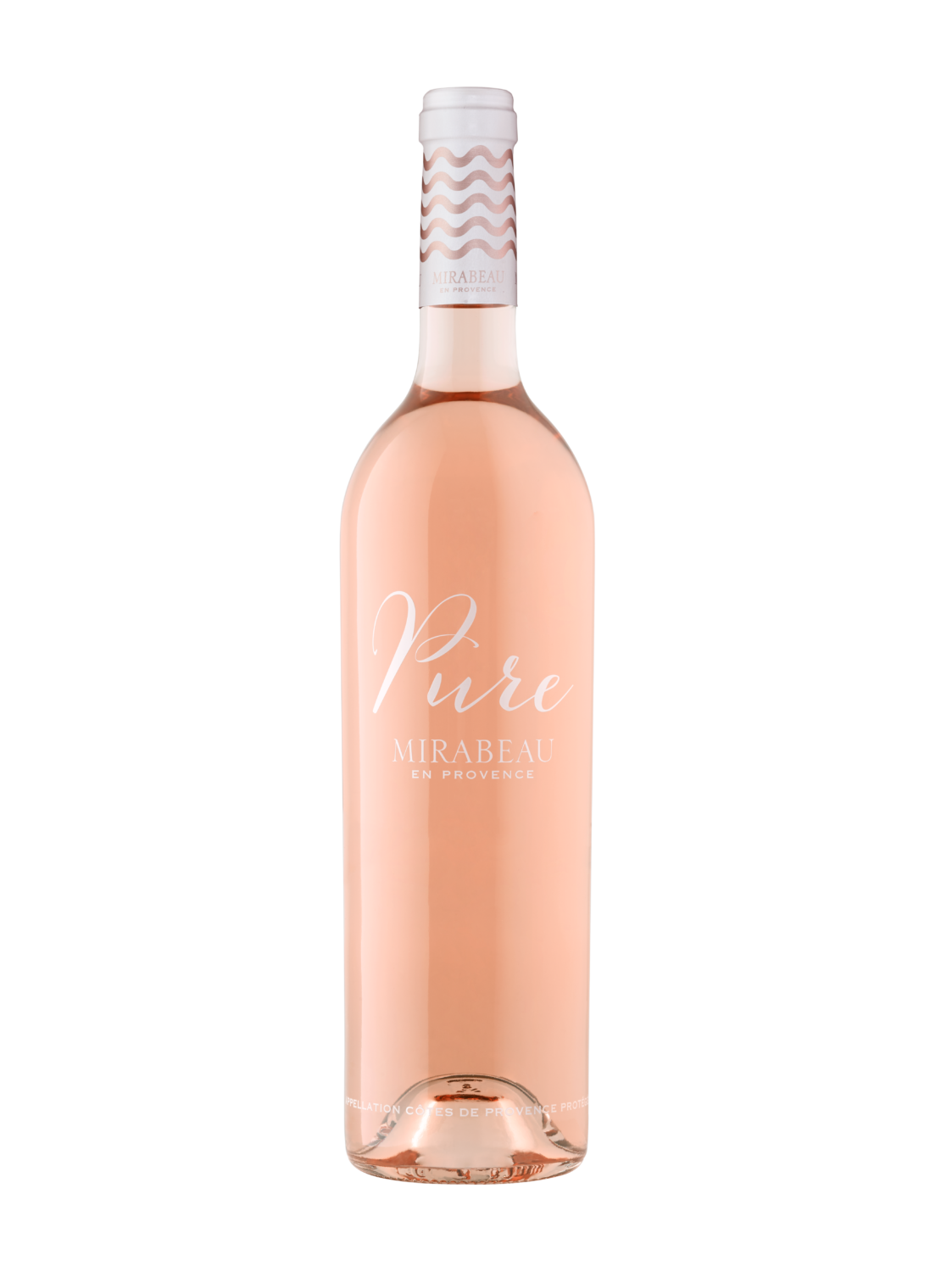 Mirabeau Pure Rosé Provence, £15.49 at Waitrose
Without doubt this has to be the best rosé we've tasted. Fact. If you're planning a Father's Day BBQ for your dad then we cannot recommend a drink to accompany food more than Mirabeau Pure Rosé. An easy drinking summer crowd-pleaser, this rosé features ripe, juicy strawberry, raspberries, a hint of rhubarb and cherry fruit yet remains light and refreshing.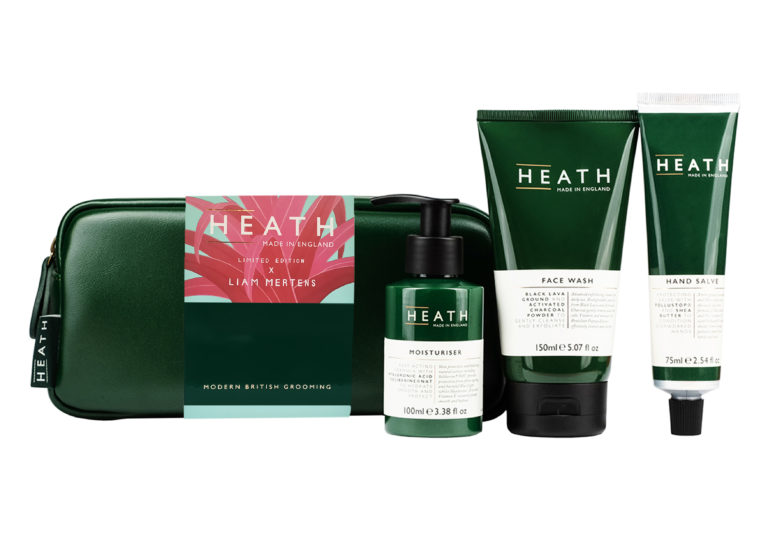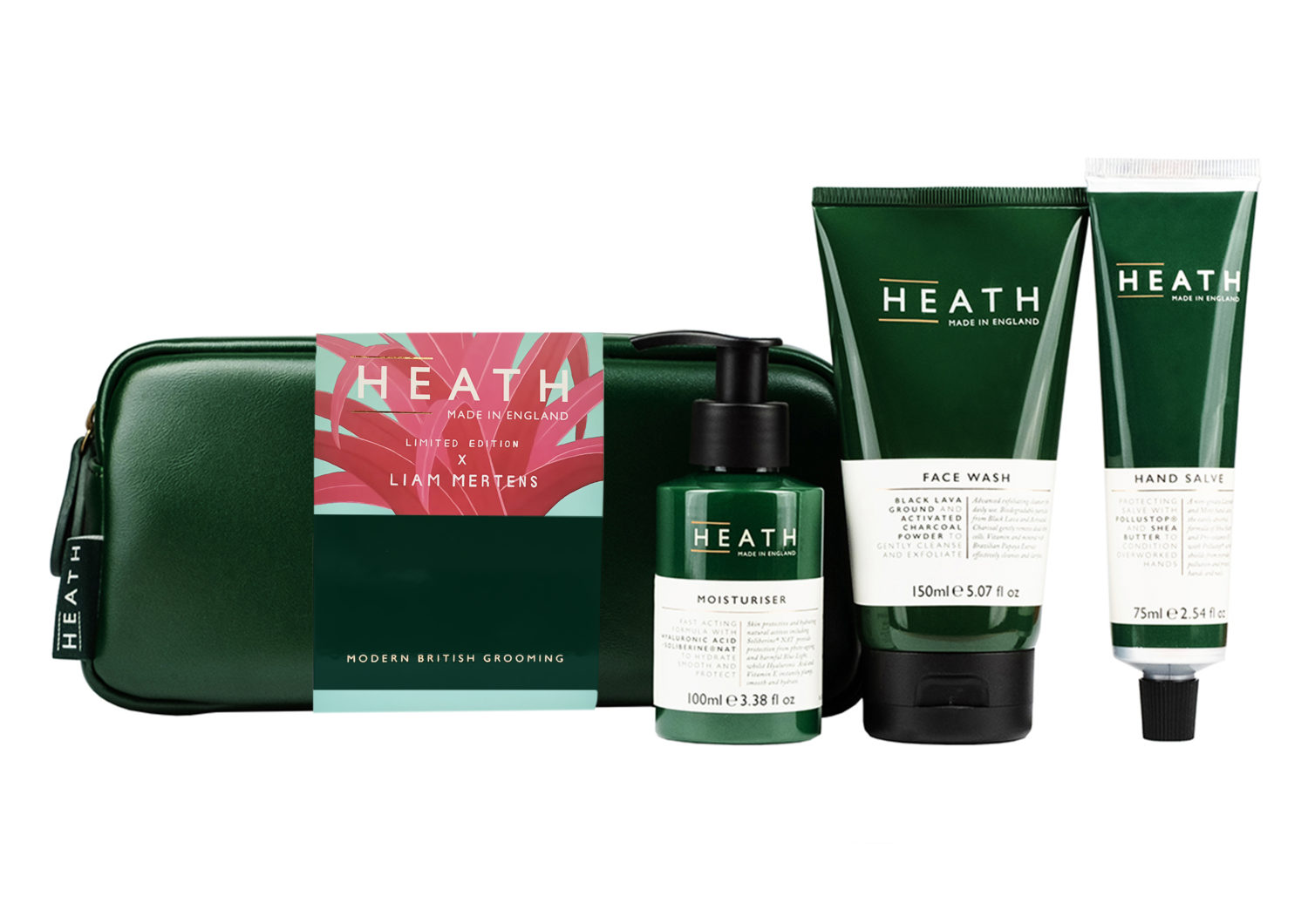 Heath The Original Kit, £35 at Anthropologie
Help your dad to keep on top of skincare this summer with Heath's grooming kit, presented in limited-edition packaging by up-and-coming artist Liam Mertens. This luxe washbag includes three Heath bestsellers, including a face wash, moisturiser and hand salve, this is the perfect introduction to the world of Heath grooming.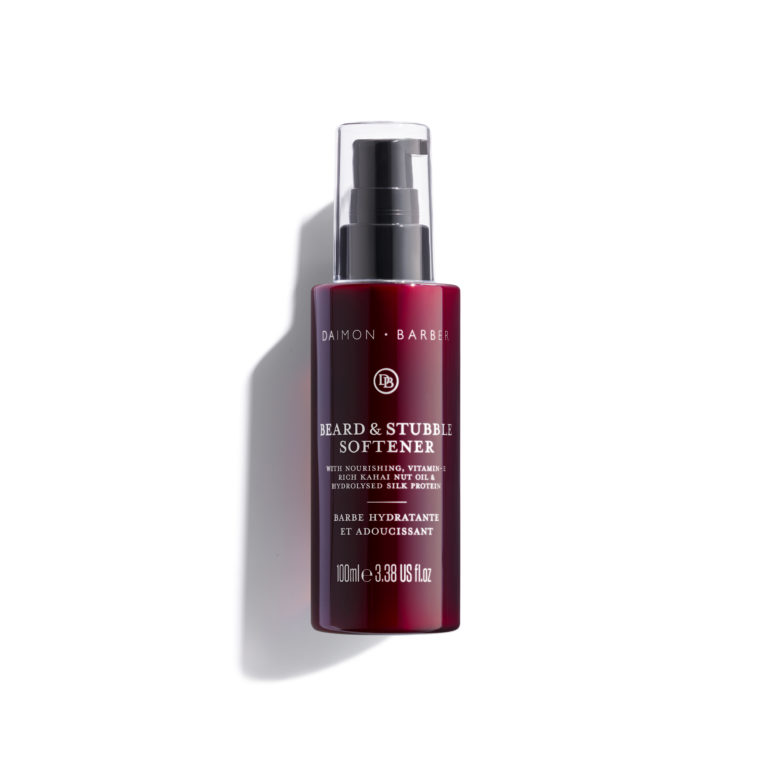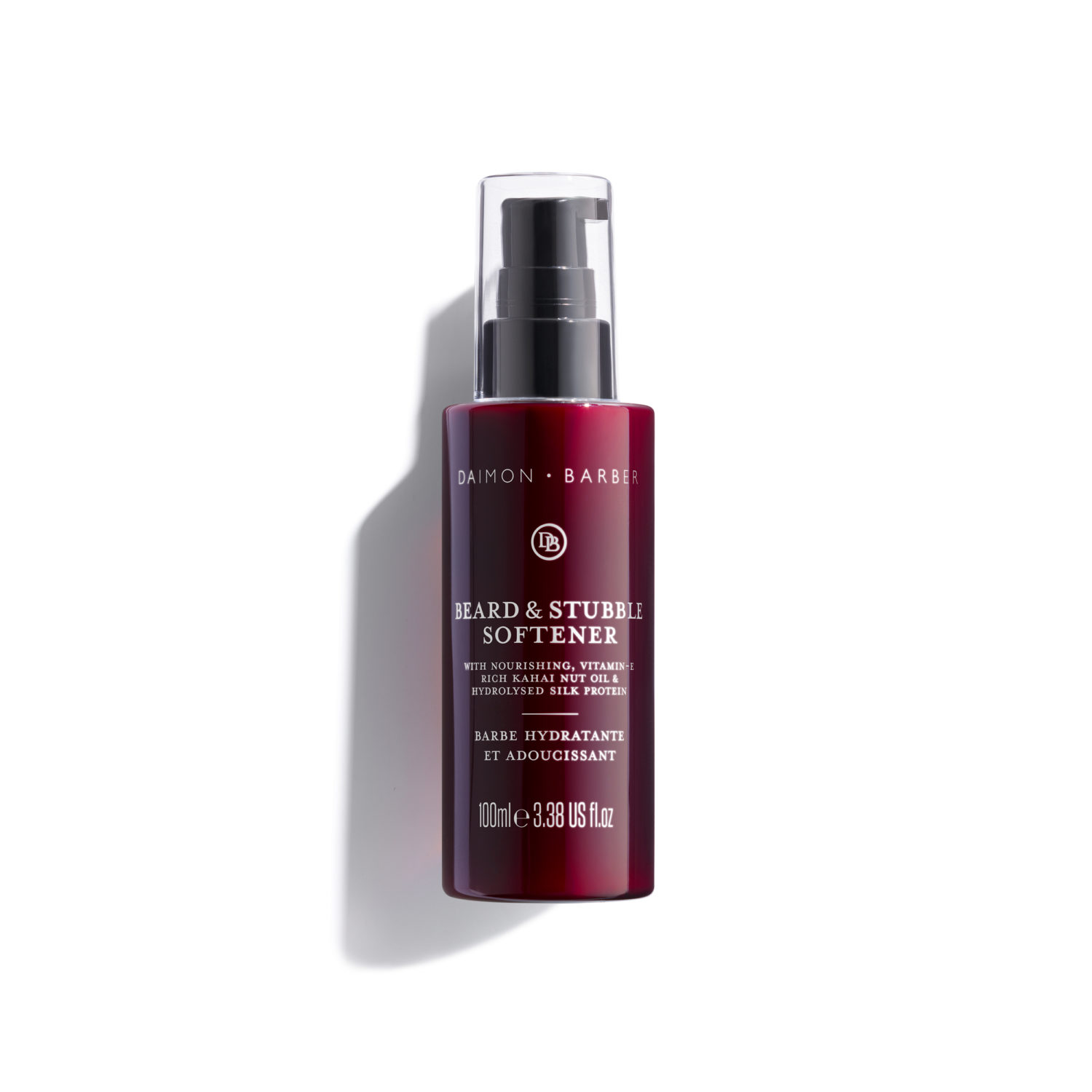 Daimon Barber Softening Beard & Stubble Softener, £23.95
This is the only beard and stubble softener we've come across that is packed full of nourishing ingredients like avocado oil and vitamin E infused Kahai nut oil. It softens and repairs for a super-soft finish and replenishes moisture levels in the hair too.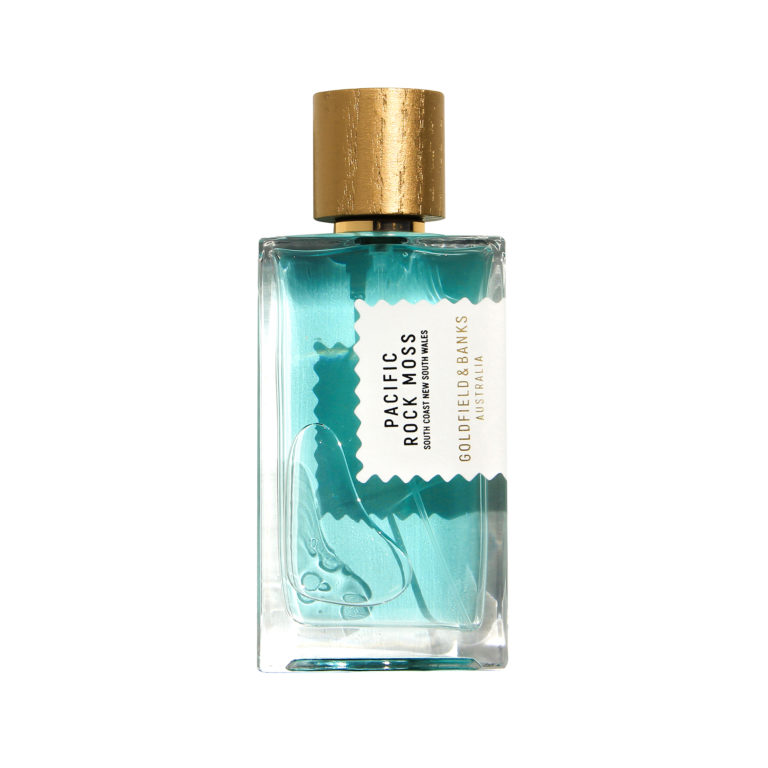 Goldfield & Banks Pacific Rock Moss, £135 at Selfridges
Goldfield & Banks takes you on a voyage of discovery, inspired by the sun-soaked coastal rocks in New South Wales. Expect notes of Australian moss, Italian lemon, French sage, Egyptian geranium and Virginian cedar wood.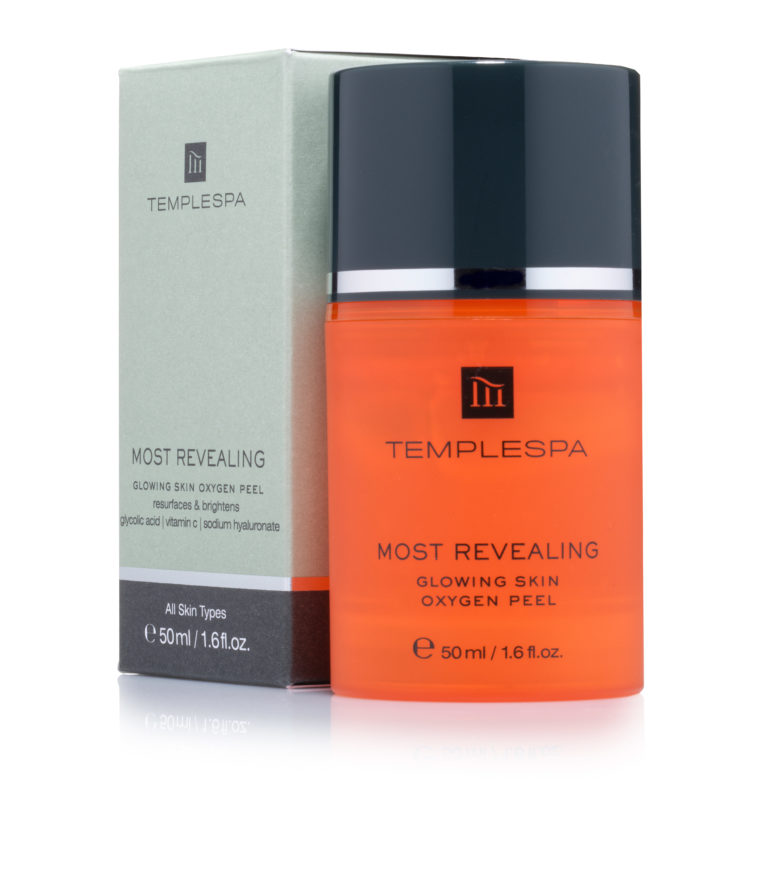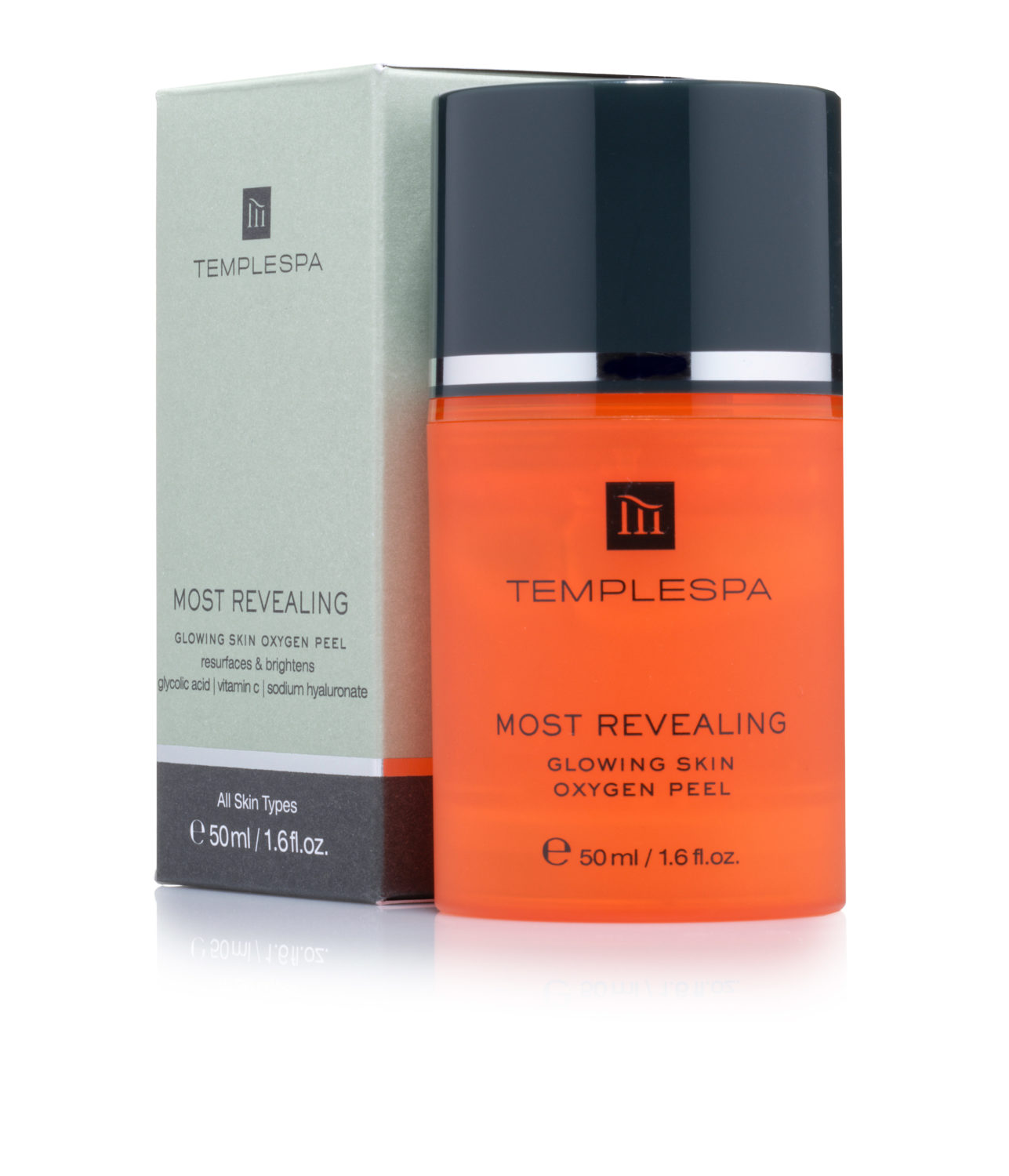 Templespa Most Revealing Glowing Skin Oxygen Peel, £40
We defy you to find a glow-giving face peel better than Templespa's. Expect brighter, smoother, softer, radiant and more refined skin after just one application – the bubbling effect on application is highly addictive too.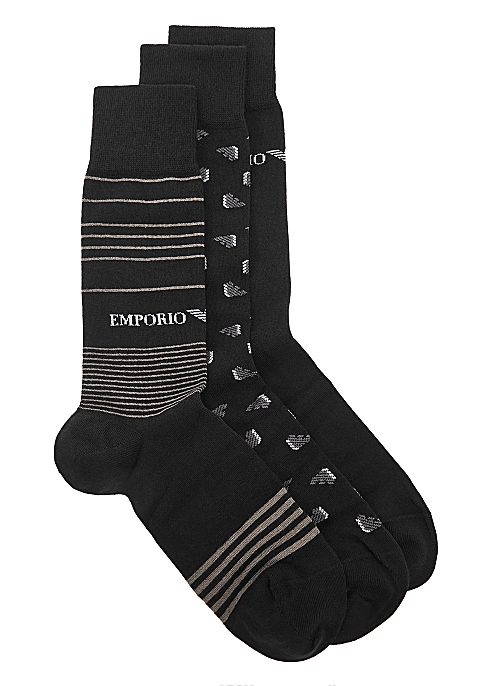 Emporio Armani Black Socks, £28 for a set of three at Harvey Nichols
It wouldn't be Father's Day without gifting your dad a pair of socks or three. We particularly love these cotton-blend socks by Emporio Armani, in classic black which go with everything.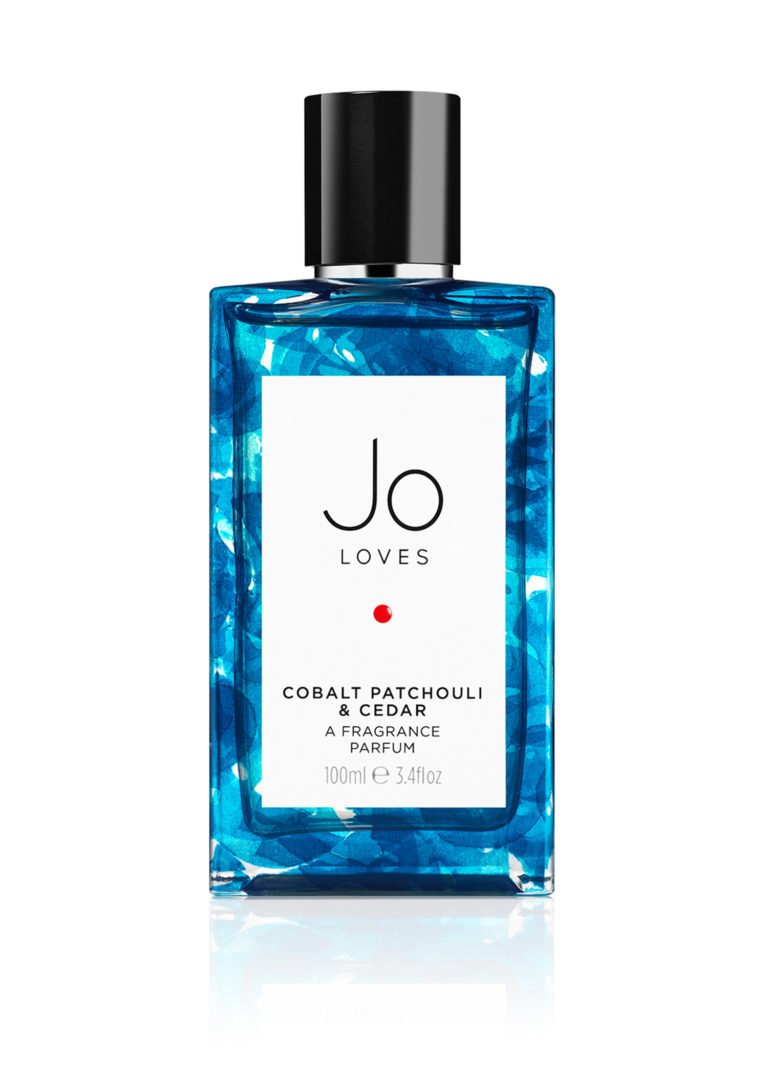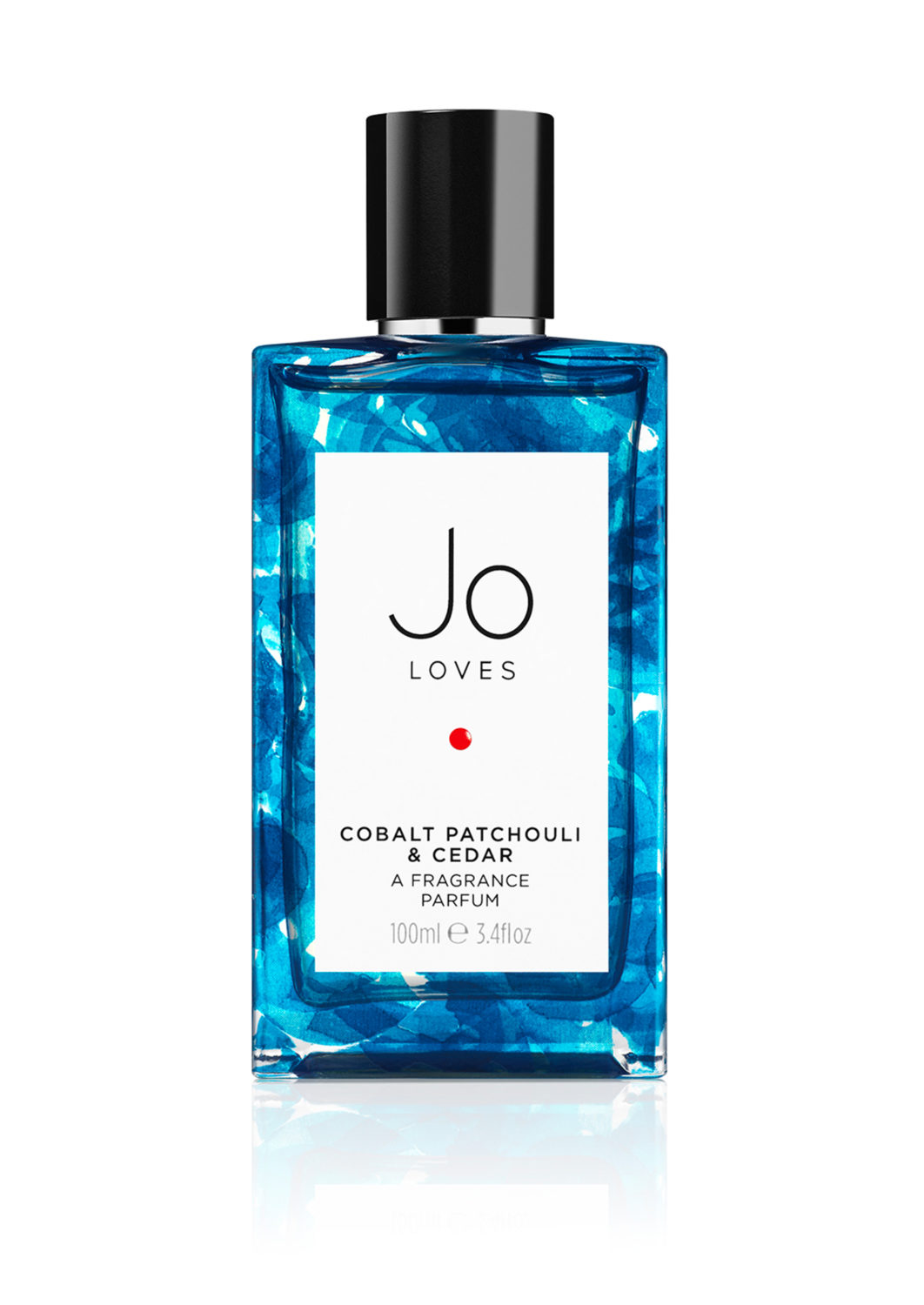 Jo Loves Cobalt Patchouli & Cedar, £115
Labelled as 'freedom in a bottle'. This crisp, citrusy, fresh fragrance will please any fragrance enthusiast. You'll find notes of patchouli, uplifting vetiver, cedarwood, geranium and zesty grapefruit – a clean scent that's perfect for the warmer summer months.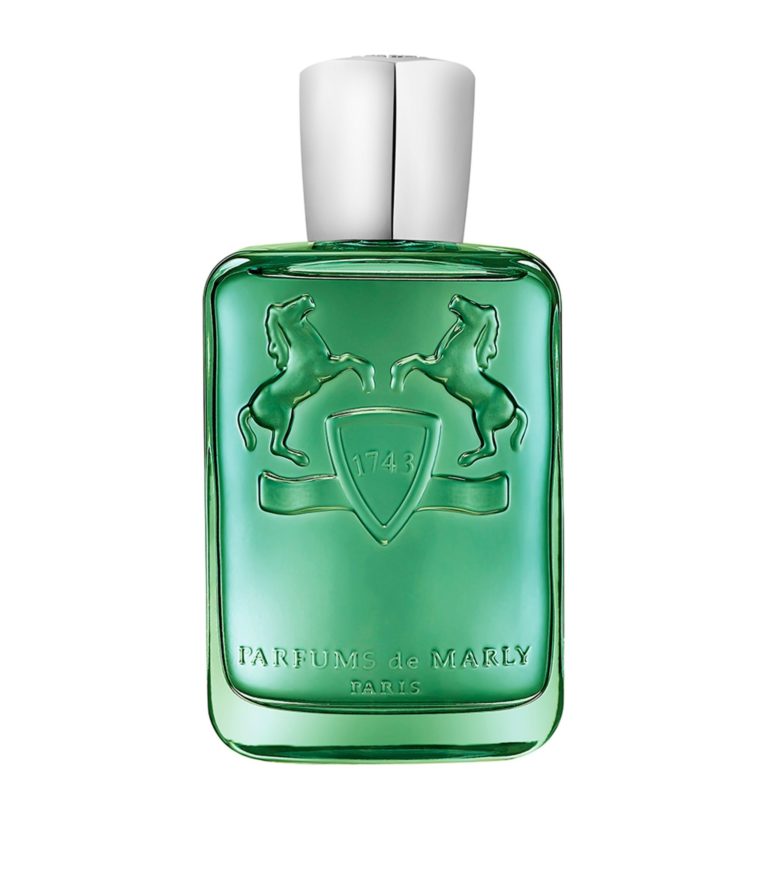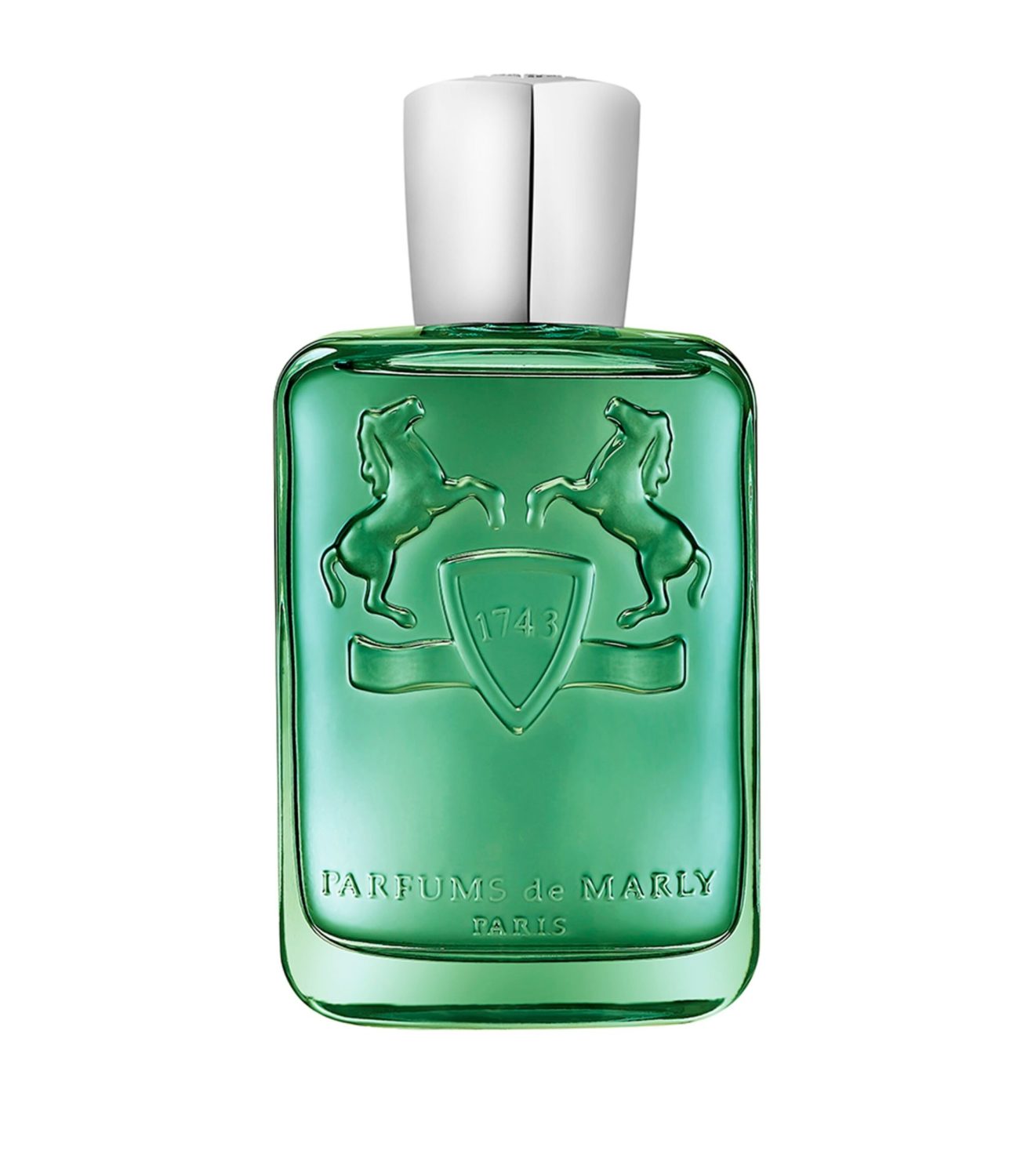 Parfums De Marly Greenley, £200 at Harrods
A new Parfums De Marly fragrance is always a winning gift come Father's Day. Greenley, for the effortlessly stylish modern gentleman is sophistication itself thanks to its combination of woody, musk and citrus notes. This invigorating and modern scent has top notes of Italian bergamot, lemon sorbet and cashmere wood, combined with middle notes of mandarin, green apple, white cedarwood and undertones of dry amber, dark rum and black musk.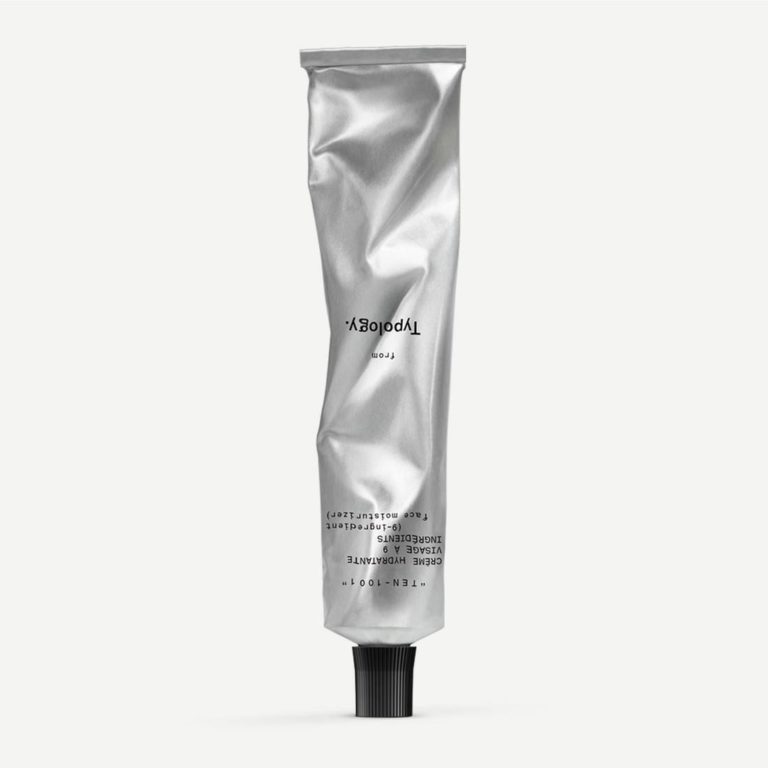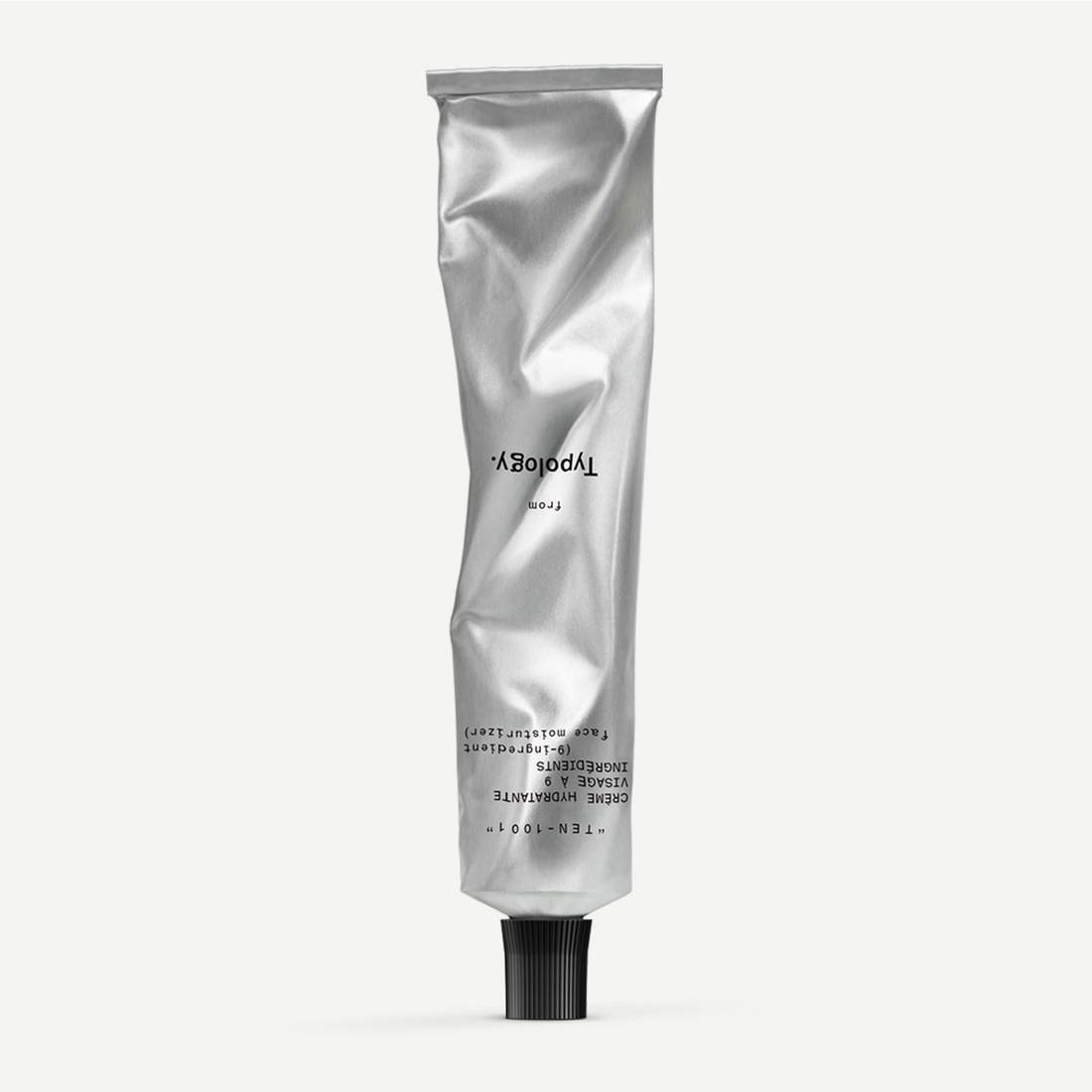 Typology 9-Ingredient Face Moisturiser, £18.20
Hydrate your skin with Typology's refreshing, lightweight fluid moisturiser, which is infused with just nine powerful ingredients, such as hydrating organic coconut oil and age-defying hyaluronic acid. Skin is sure to look and feel glowing, plumper and moisture-rich.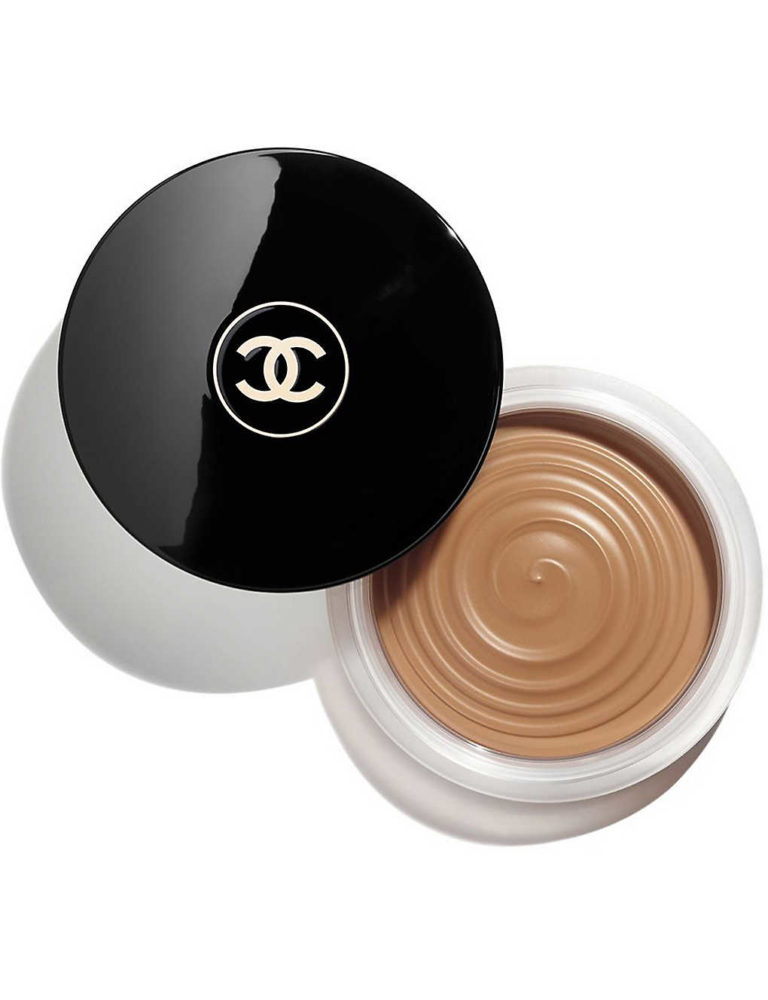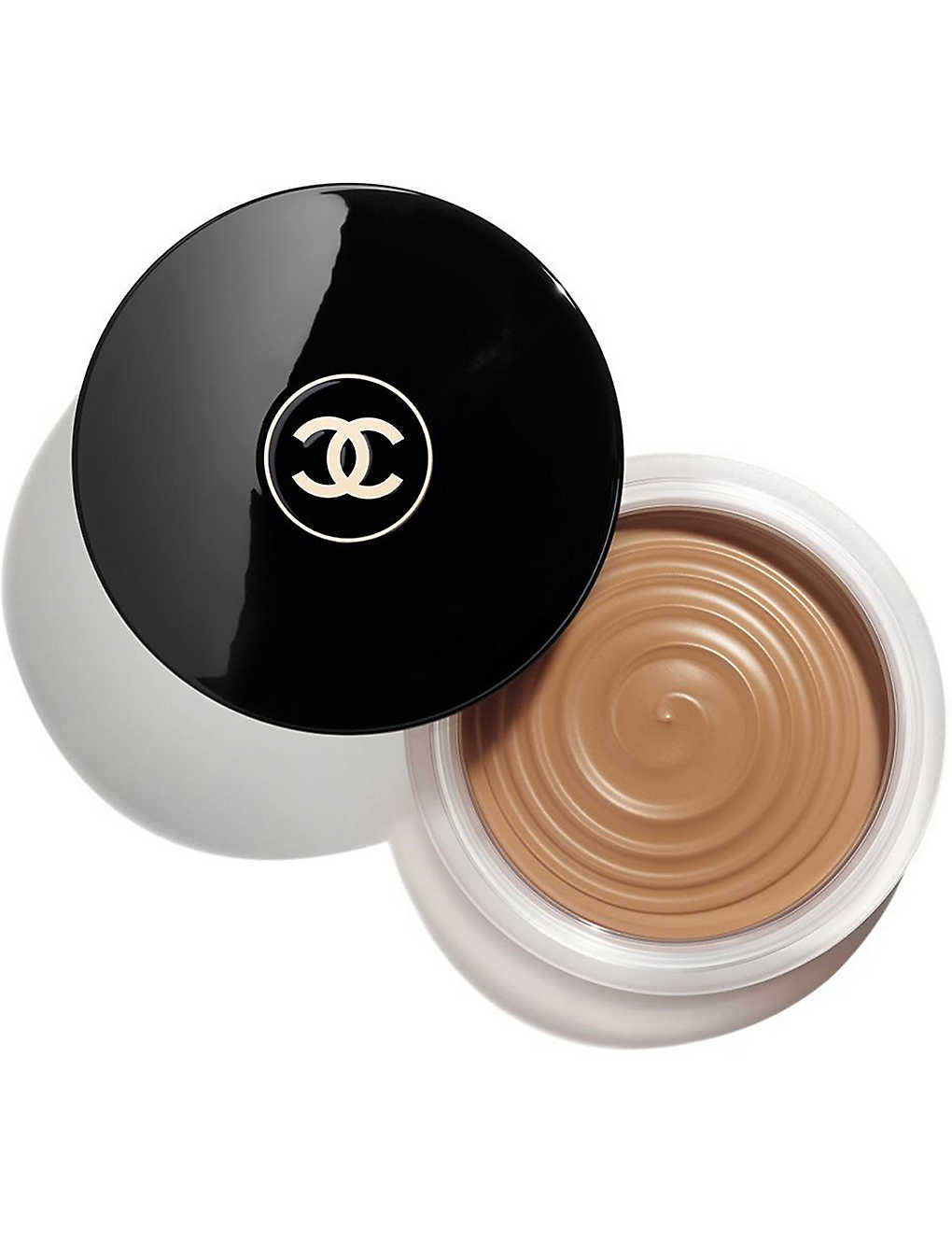 Chanel Les Beiges Healthy Glow Bronzing Cream, £43
Get your Dad ready for summer with Chanel's new Les Beiges Healthy Glow Bronzing Cream, designed to deliver a subtle amount of colour to where the sun naturally hits. Think a healthy post-holiday glow versus a powdery finish that some bronzers can leave behind.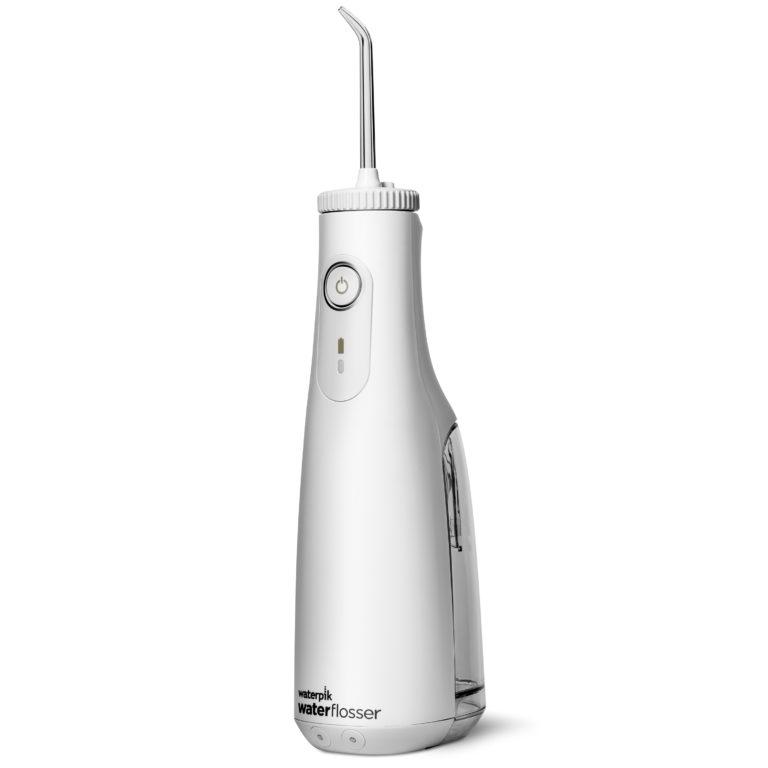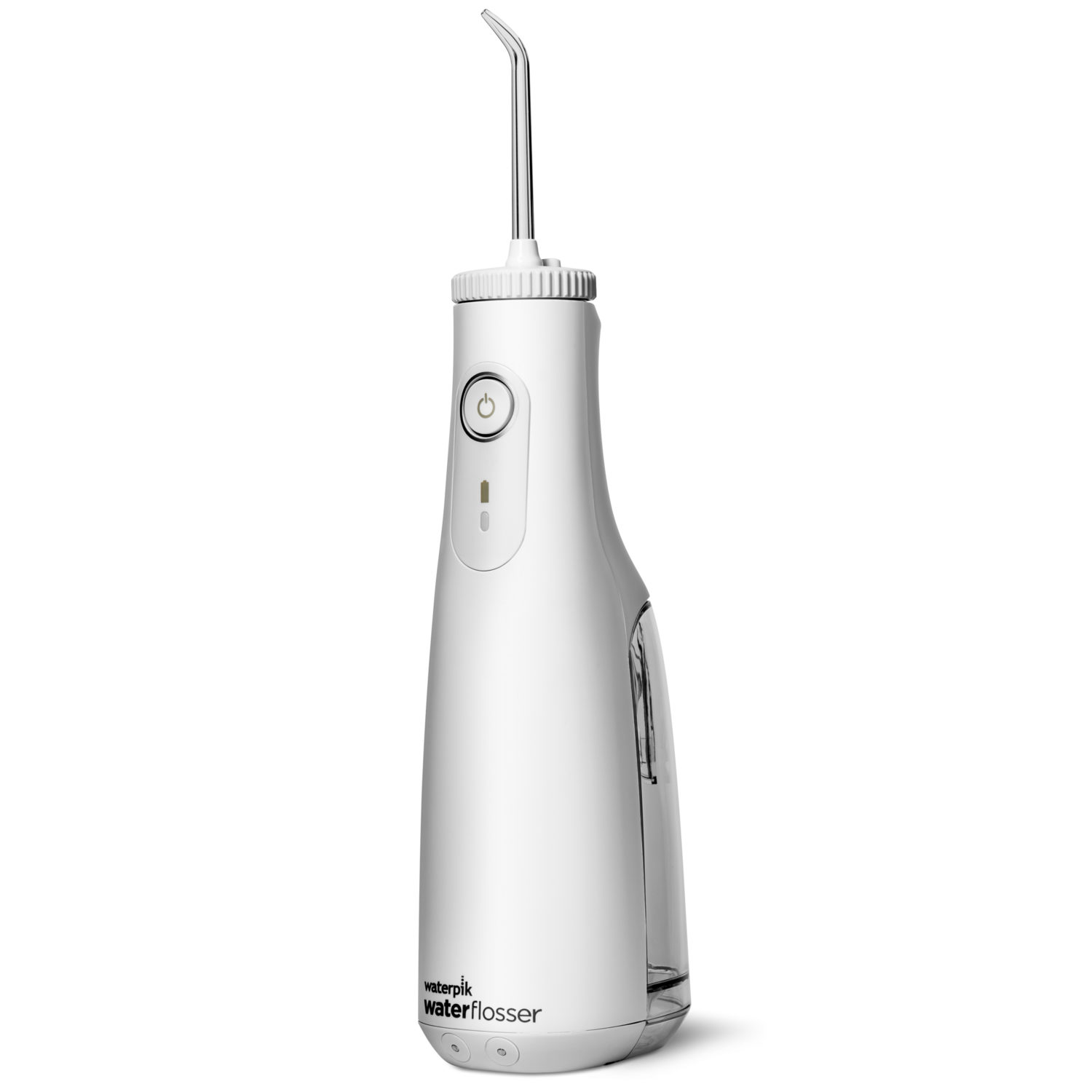 Waterpik Cordless Select Water Flosser, £79.99 at Superdrug
Waterpik's Cordless Select Water Flosser is one of the most coveted gifts this Father's Day. It promises the best ever floss with 99.9% times more plaque removal along the gumline, for healthier gums. The cordless select features a magnetic 4-hour USB charging system and uses a massaging frictionless technology that delivers a professional clean every day – think of this as your personal dental hygienist at your fingertips.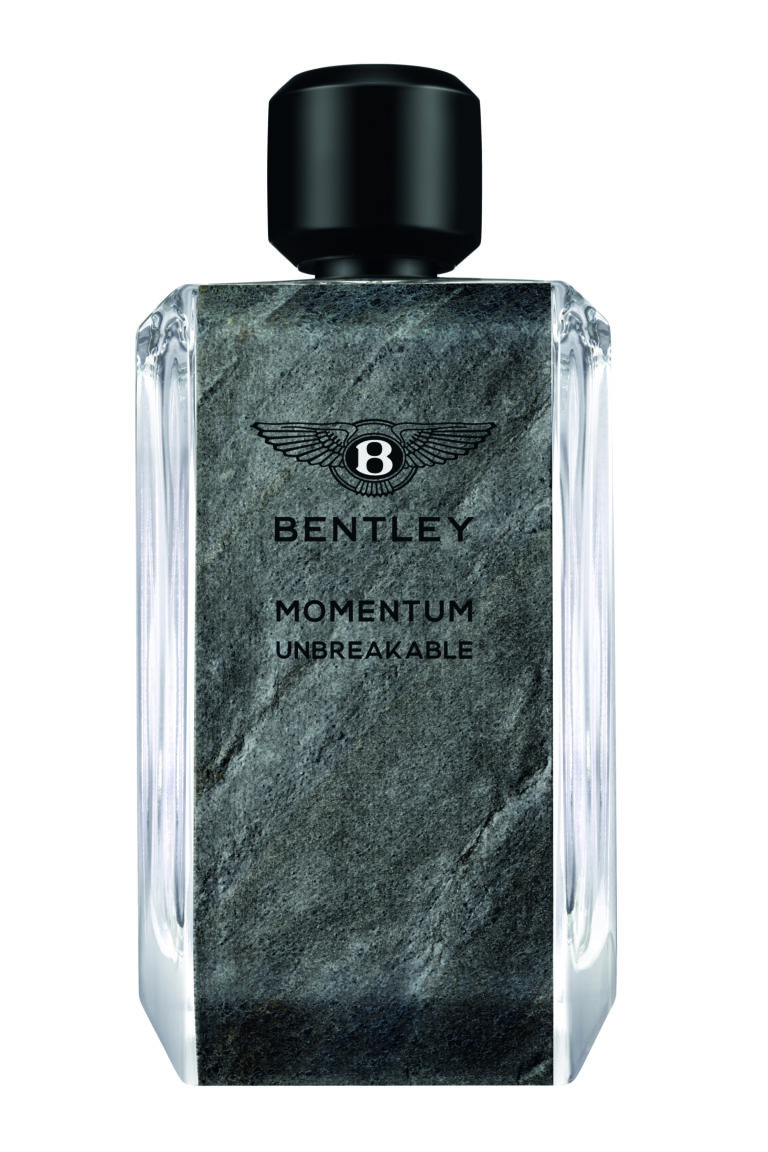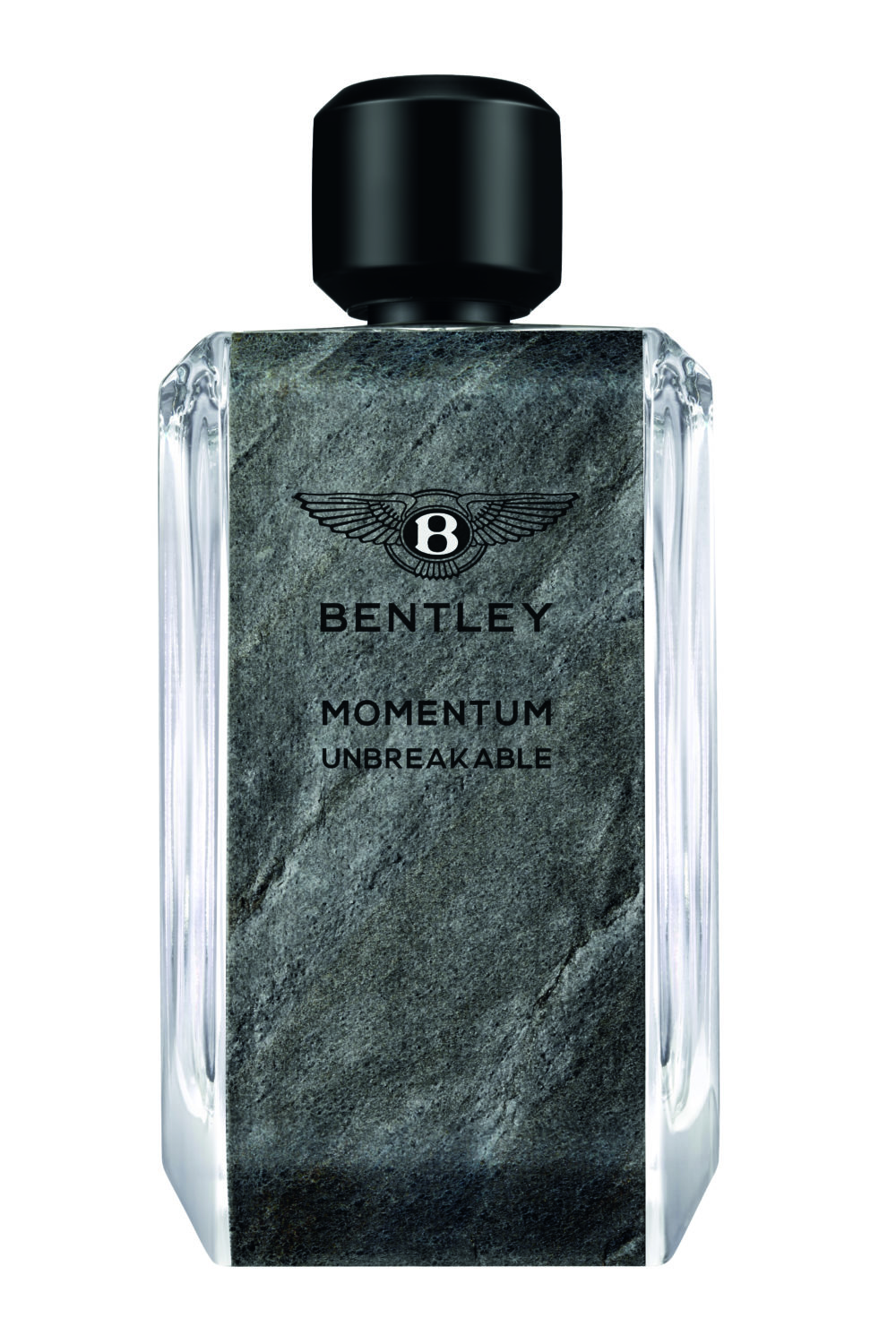 Bentley Momentum Unbreakable, £69.50 Eau de Parfum at Harrods
Bentley delivers an aromatic punch to the senses with this invigorating new release, consisting of violet leaves and mandarin sfuma, with heart notes of immortelle, geranium and orris, combined with the freshness of vetiver and woody dreamwood.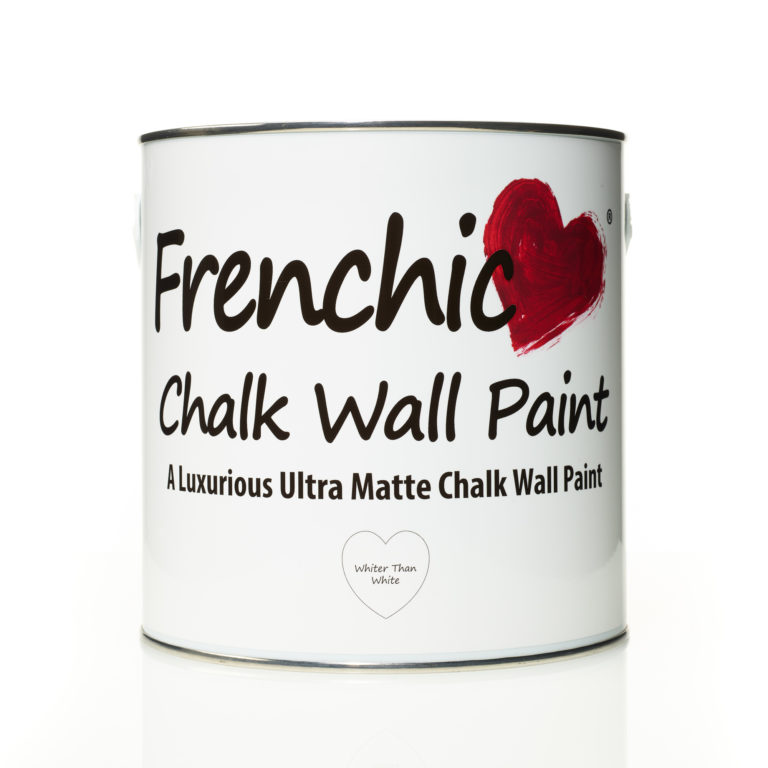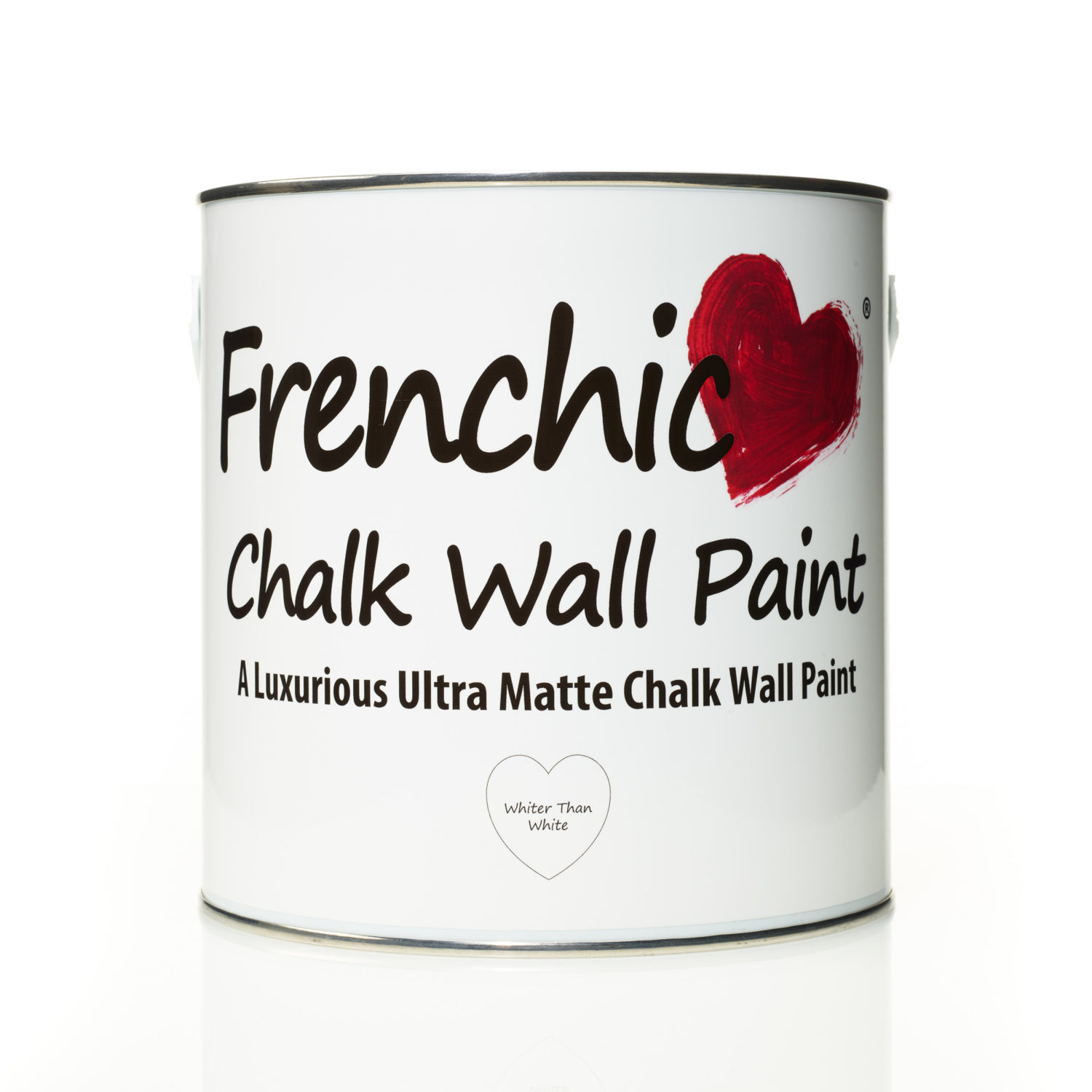 Frenchic Chalk Wall Paint, from £5.95
For the handy dad, there is paint and then there is super luxurious Frenchic. Frenchic Chalk Wall Paint Range is decadent, practical, washable and ultra-matte with very little odour. With superior coverage, this revolutionary, velvety product will enhance any room it graces. Applied in only 1-2 coats, it is breathable, durable and has achieved an ISO11998 Class 1 Wet Scrub rating and EN 71-3* certification so is ideal for painting nurseries and any other rooms – see matching soft-satin Trim Paint for skirtings and woodwork. But it's not just for walls! Also great for other internal surfaces like ceramic wall tiles, furniture and wood or concrete floors! Key colourways include Bon Bon, Gentleman's Club and Whiter Than White.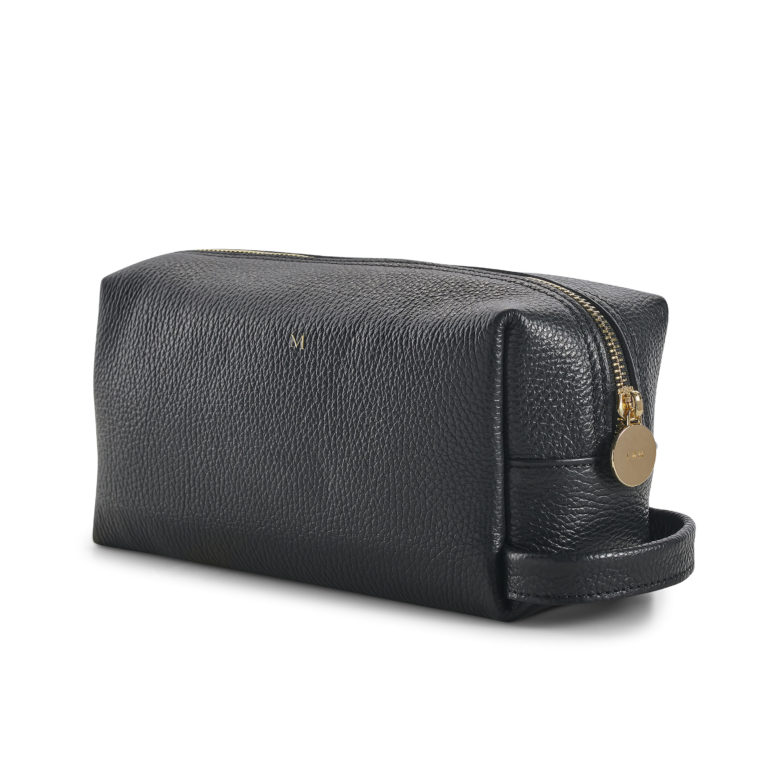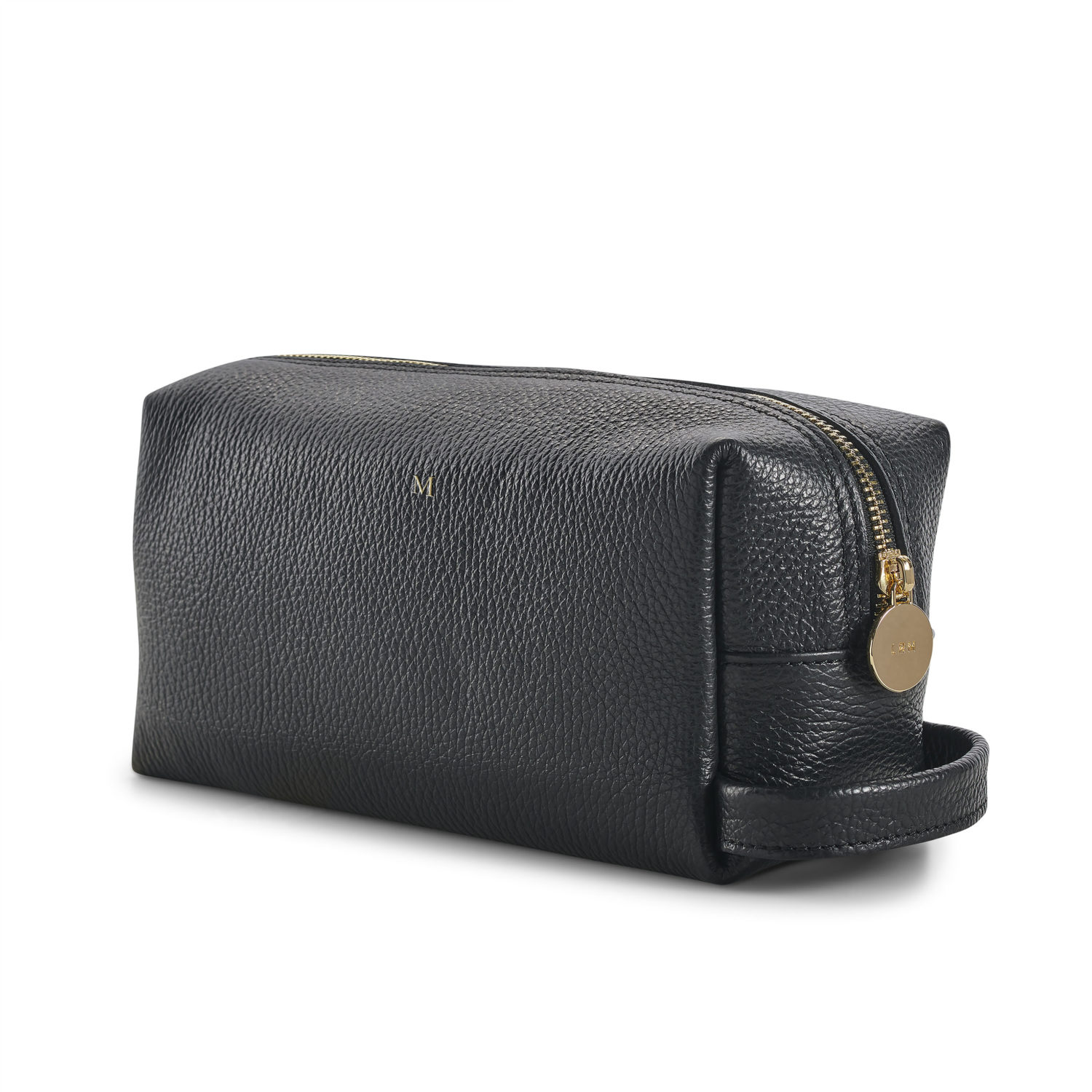 LRM Leather Mens Wash Bag, £60
This luxurious leather mens washbag is stylish and the perfect size for your fathers travel essentials. It boasts chic gold hardware with the LRM coin zipper, is made from 100% leather with a fabric liner and a handy inside pocket. It is also available in 6 colours, something for everyone.