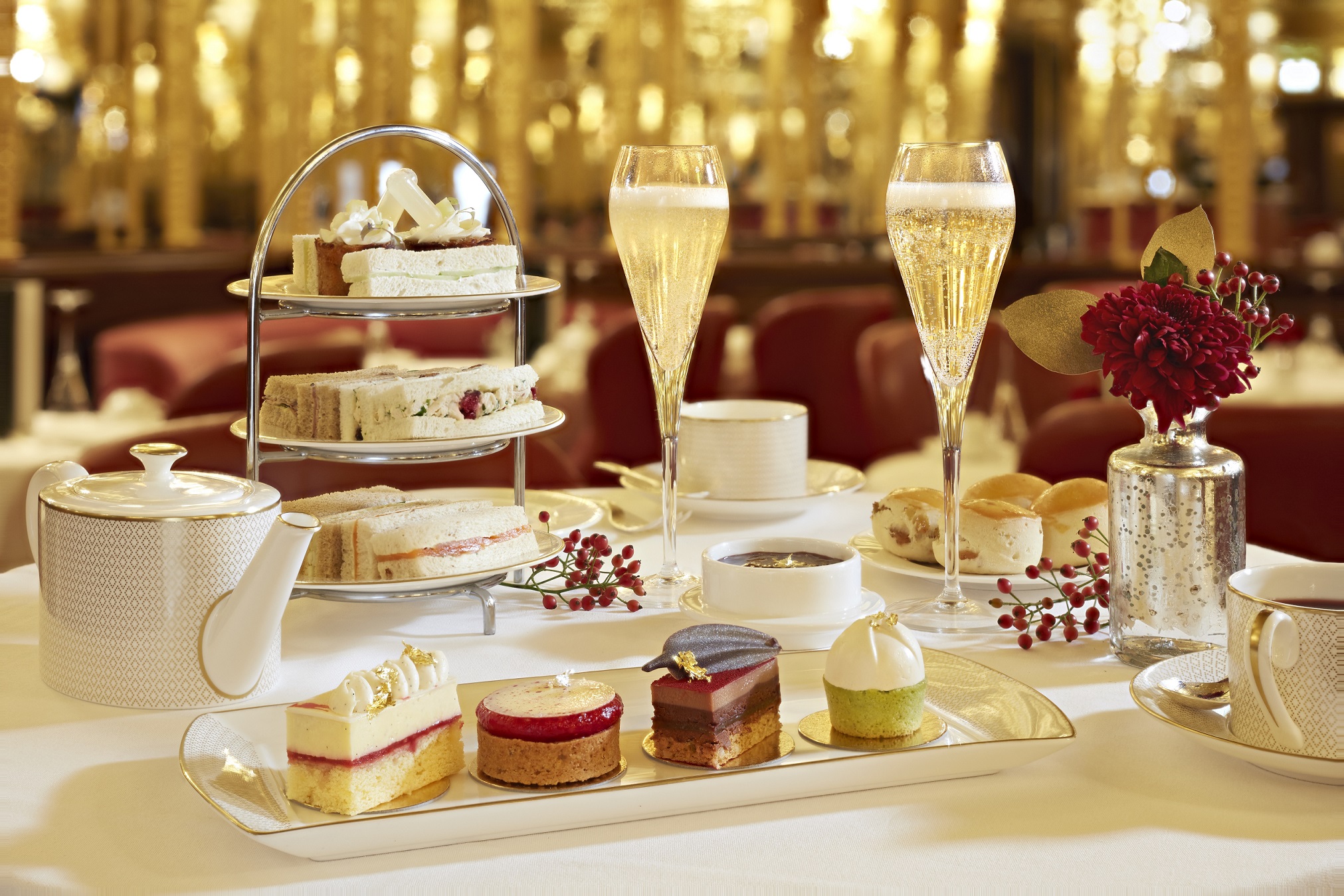 There are few rooms that can compete with the decadence and historical significance of The Oscar Wilde Bar. It was originally established in 1865, formerly known as the iconic Grill Room. If only walls could talk, the extraordinary extravagance this room has hosted. Within the walls of this gilt masterpiece, David Bowie retired Ziggy Stardust, Oscar Wilde fell in love with Lord Alfred Douglas, a tumultuous affair that would change the course of history and ultimately play a significant role in Wilde's fall from grace. In this room Aubrey Beardsley debated with Whistler and Mick Jagger, The Beatles and Elizabeth Taylor danced the night away.
This Grade II listed room is the jewel of Hotel Café Royal, great care has been taken to restore the authentic Louis XVI detailing, ringing in a new era of opulence. It was renamed The Oscar Wilde Bar in honour of Wilde, it's most famous and dedicated patron. Today, you can even sit at Wilde's favourite table and relive a moment in the life of one of Britain's most prolific playwrights, even if just for the afternoon.
It is in The Oscar Wilde Bar that Hotel Café Royal holds its award-winning Afternoon Tea. It won the coveted title of Best Traditional Afternoon Tea in the UK at the prestigious annual Afternoon Tea Awards 2017. This is a pretty impressive accolade in a city where outstanding Afternoon Tea's are as common as black taxis and pesky pigeons.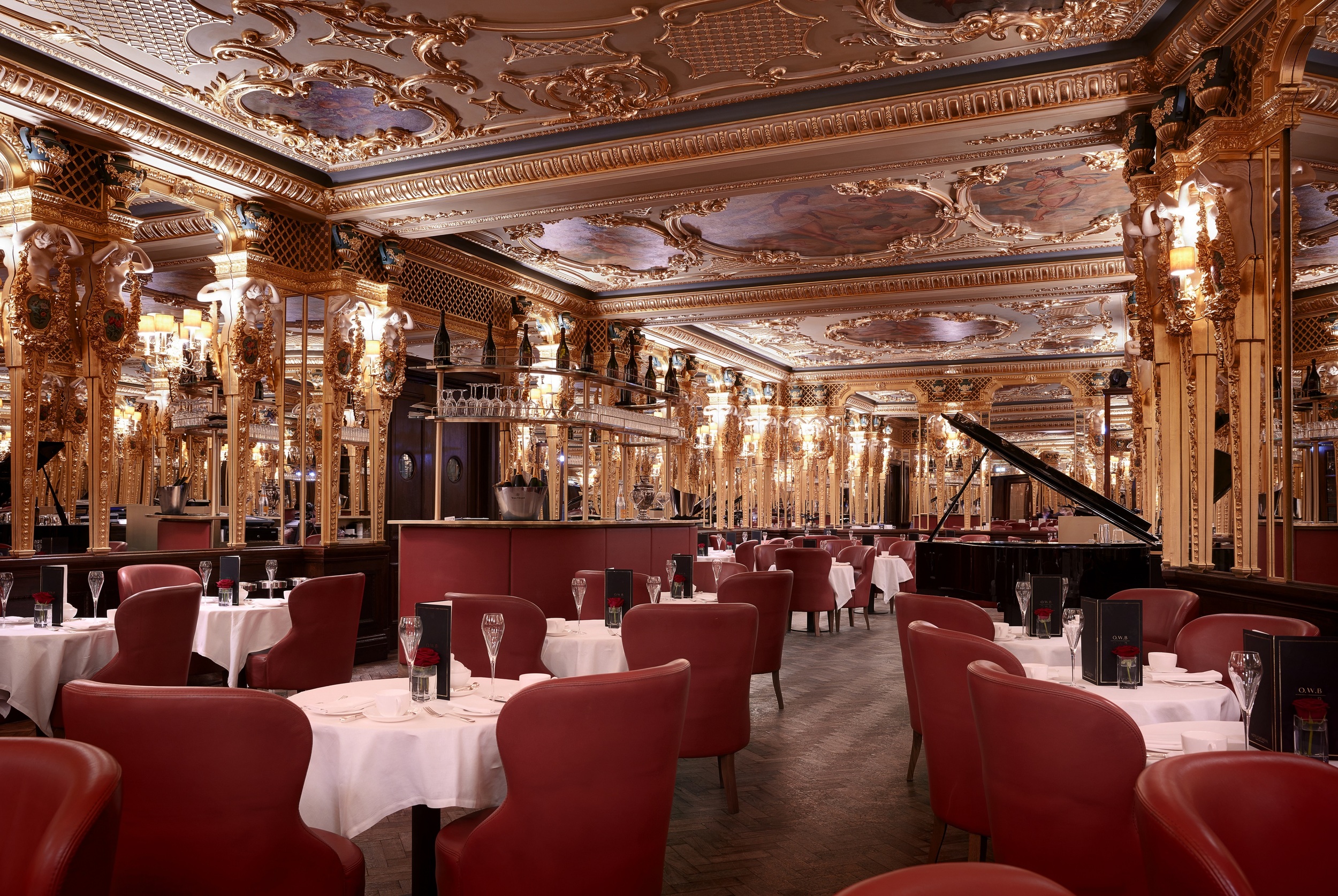 My guest and I arrived on a bitterly cold and wet Thursday afternoon, we eagerly escaped the hustle and bustle of Christmas shoppers on Regent Street in search of some solace. The Oscar Wilde Bar is the perfect golden haven, the lighting is low, the temperature is warm and we were greeted by the tinkling of a live pianist who played an eclectic of compositions, from Frank Sinatra to Mary Poppin's. As we took our seats, I caught the eye of the pianist who looked immaculate in a tux, he winked playfully and nodded his head whimsically without missing a single key.
For the festive season, celebrated Executive Pastry Chef, Sarah Barber has transformed the classic Afternoon Tea experience into an indulgence for the senses. Barber has collaborated with iconic French perfumer Diptyque to create an Afternoon Tea experience like no other. She has curated four new sweet delicacies, each one infused with ingredients and flavours of Diptyque's four winter scents; Ovedo, Benjoin, Jasmine and Noisetier.
There are four variations of the Afternoon Tea, the classic Festive Afternoon Tea (£55), with a glass of Laurent-Perrier, Brut, N.V. (£65), with a special Diptyque gift (£70) or with Diptyque Gift and a glass of Laurent-Perrier, Brut, N.V. (£80). We threw caution to the wind and chose the latter.
The experience begun with a glass of chilled sparkling Laurent-Perrier, Brut, N.V., the bubbles danced on our tongues whilst we perused the extensive tea menu. The sandwiches, scones and fancies are accompanied by an extensive tea menu, which consists of over 30 blends and infusions.
I opted for the 'Oscar' an exclusive blend of authentic Lapsang Souchong. The tea leaves are dried slowly over pinewood fires, so the tea's aroma evokes the smouldering campfire and the tea itself has distinctive flavour notes that are dark and rich, with unmistakably smoky undertones. The tea is an ode to Wilde, a powerful and distinctive tea that reflects a man who was complex and sophisticated in equal measure, who was adored for his talent and wit but persecuted for his loves and lifestyle.
My guest chose the 'Queensberry', a whimsical botanical combination of organic ginger, fennel seeds, whole cardamom pods and liquorice root. The delicate floral notes of rose petals and creamy vanilla pods balanced it. It was spicy and soothing, the perfect antidote to the cold, windy, wet weather outside. It is named, not after the revered Marquis of Queensberry, but for his son Bosie, the lover of Oscar Wilde. Bosie was infamously unconventional and this herbal infusion is an ode to his bright and bold reputation.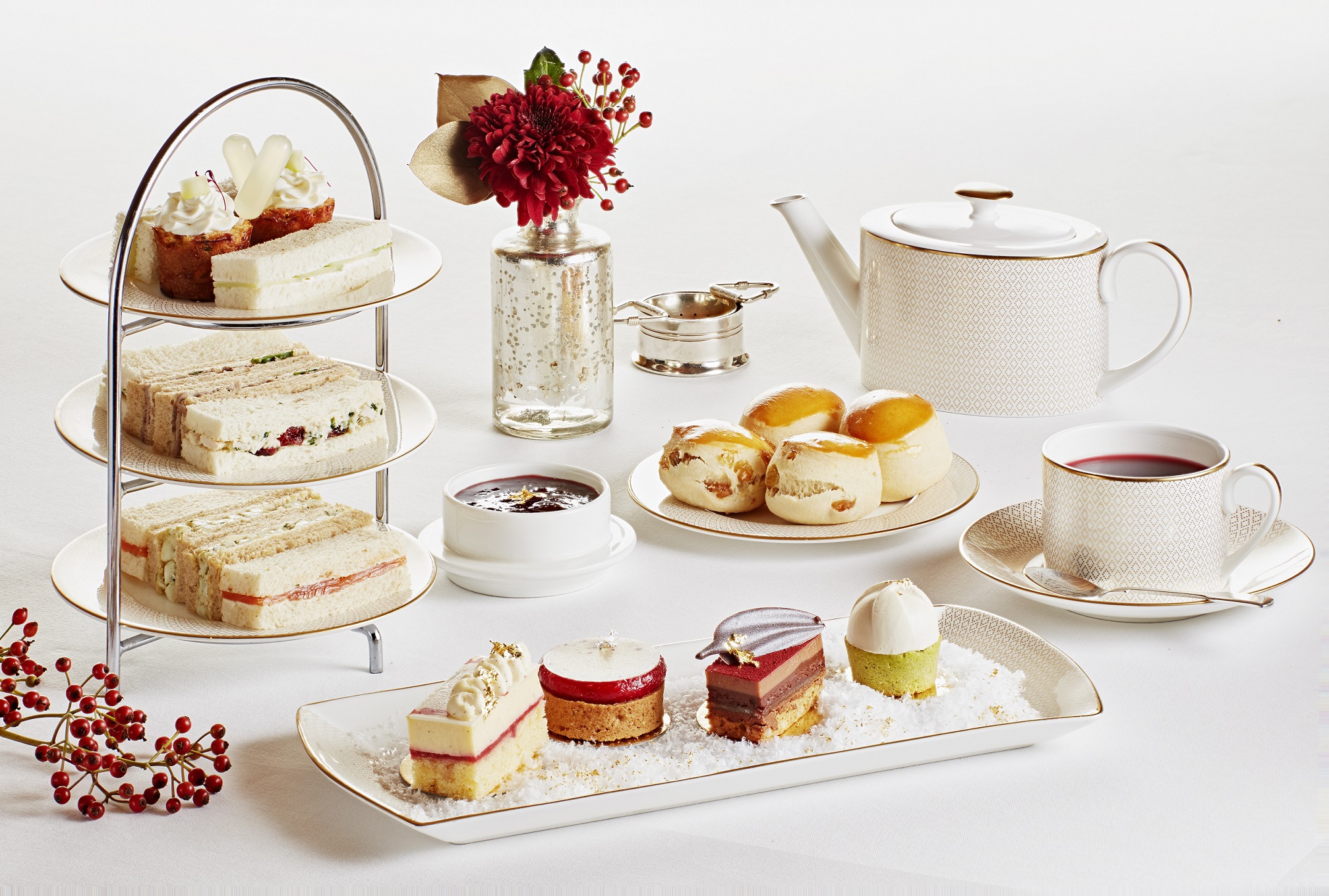 We were offered an Amuse Bouche of a delicate but flavourful Goat's cheese and picked apple muffin, complete with a tiny syringe, which you squeeze to release the sweet apple juice inside the muffin.
Then came the substance, a selection of beautifully presented tea sandwiches sans crusts on a towering gilt stand. There was a delicious H. Formans Smoked Salmon with Lemon Crème Fraiche, Roast Castle of Mey Beef with Creamed Horseradish, Egg Mayonnaise with Fresh Watercress, English Cucumber and Cream Cheese and Roast Norfolk Bronze Turkey with Chestnut Stuffing and Cranberry Sauce.
The portions were generous and wait staff were courteous, as soon as we had finished the tower of sandwiches, we were offered more – which we gratefully accepted.
Now we had finished with the savoury offerings, at the suggestion of our knowledgeable waiter we switched to a lighter tea to complement our fancies. I chose The Oscar Wilde Bar's signature tea 'Celestine', named after the sophisticated and influential wife of the founder of Café Royal. It is a truly indulgent bespoke chocolate tea blend, made with fine, natural ingredients. It has a powerful depth of flavour; organic Madagascan vanilla pods and roasted cocoa nibs are complemented by two velvety Chinese black teas.
My guest opted for the Phoenix Honey Orchid tea, known as the champagne of Oolong tea. Also known as Mi Lan Dan Cong, it is an extraordinarily floral and delicate tea, famed for it's sweet aroma of peach, lychee, honey and orchid.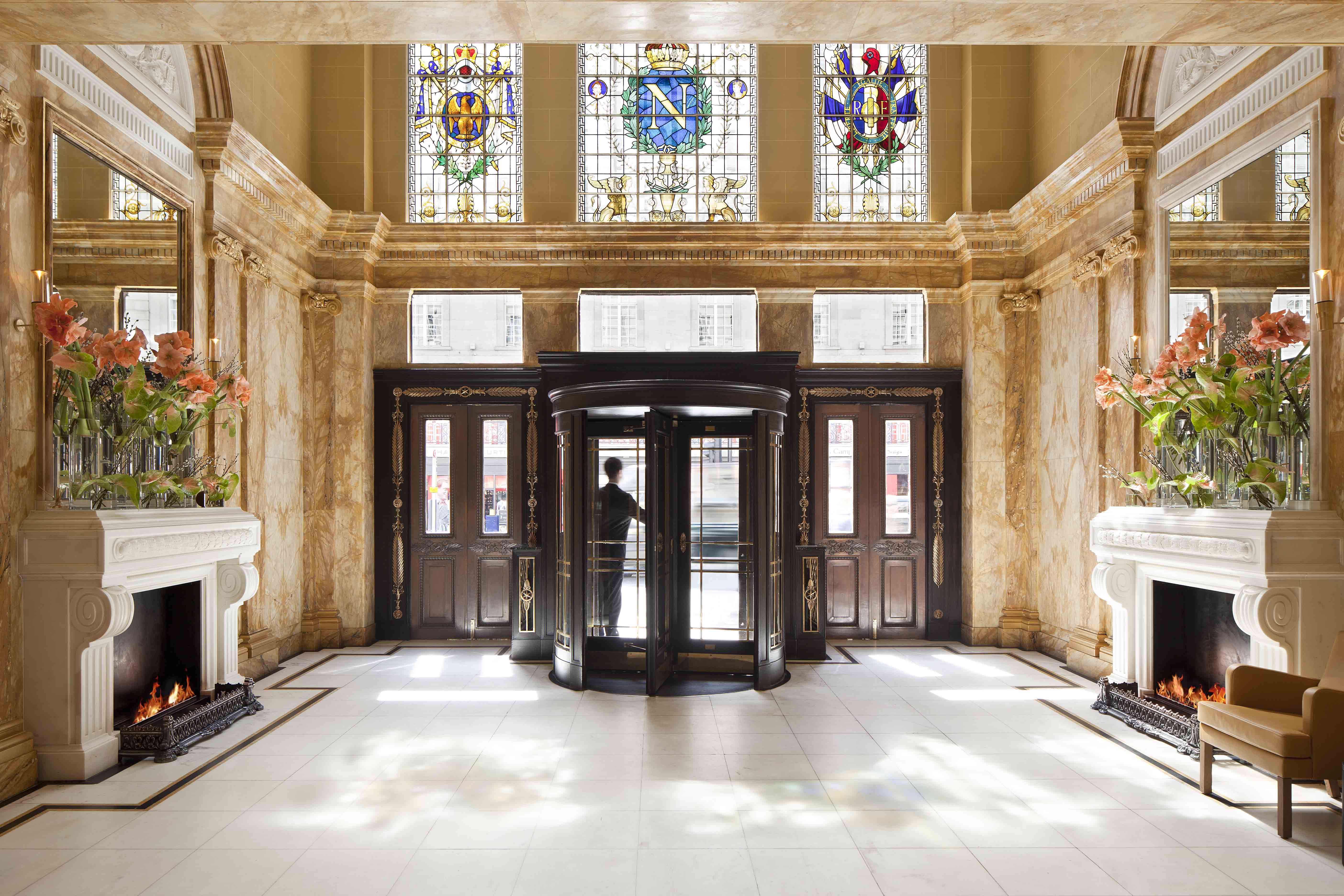 Then it was time for the piest de resistance, a gilt tower of whimsical fancies. There were warm freshly-baked classic and raisin scones, accompanied by lashings of cool clotted cream and Hotel Café Royal's signature Festive Jam, which is made with Clementine and Cinnamon and takes just like Christmas morning.
The finale was a quartet of sweet delicacies that looked almost too beautiful to eat. There was a floral Jasmine Pistachio Mousse, Vanilla and Caramel Victoria Sponge, Raspberry Citrus Tart and Hazelnut and Chocolate Cream.
Our waiter appeared and graciously presented us with two giftbags, one emblazoned with the world-renown Diptyque logo, it contained a signature 70g Baies candle with notes of Bulgarian Rose sweetened with Blackcurrant Leaves and presented in a perfect decorative gift box. The other black gift bag contained two jars of Hotel Café Royal's bespoke festive Clementine and Cinnamon jam.
Suddenly, the pianist hit a crescendo in a beautiful rendition of Oliver Twists's eponymous 'Food, Glorious Food', the room broke out in raucous applause. I can't think of a better way to spend a Thursday afternoon.
The Festive Diptyque Afternoon Tea is available until 3rd January 2018. 
Hotel Café Royal 
68 Regent St, Soho, London W1B 4DY, UK