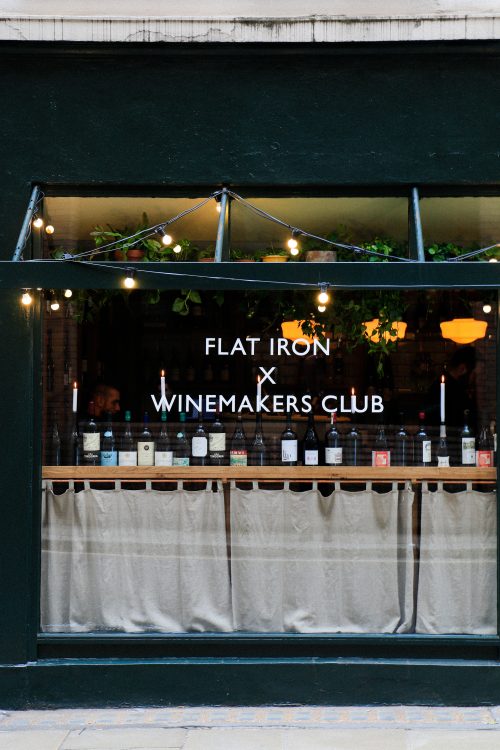 If you pass any of the nine Flat Iron restaurants in London on a Friday evening, you'll usually find people queuing out of the door, eagerly waited to be seated.
The steak masters' latest launch in Bevis Marks, along from Liverpool Street, is a pop-style restaurant with a difference. Teaming up with The Winemakers Club, diners can expect a paired back food menu that is complemented with an extensive, ever-changing wine selection.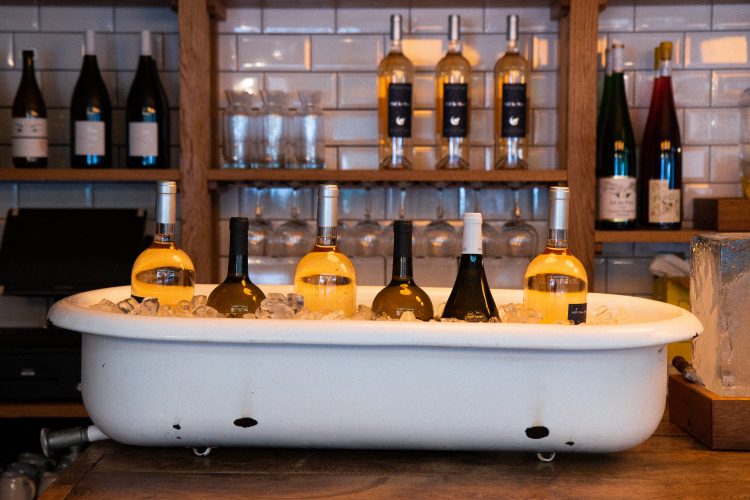 Enter into a bar area, with floor-to-ceiling shelves of wine all around you. There is a mini bathtub on the bar, filled with ice and overflowing with yet more bottles of wine. The restaurant is set down several stairs, and is intimate with twinkling candles on each table. The walls are painted a calming olive green colour, and there is a long line of hanging plants on the windowsill. There are blackboards on one side of the room, highlighting a selection of the day's top picks for wine that are available by the glass or carafe. Each listing includes information on the producer, soil type and ageing process. These guys really know their stuff.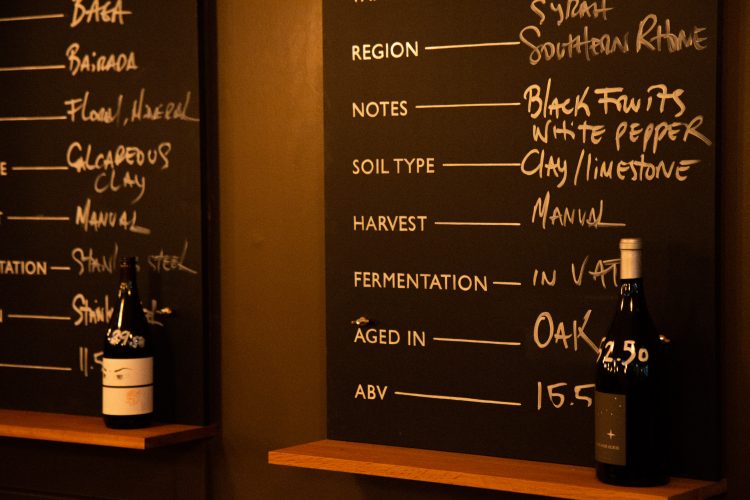 The wine list is extensive, with over 50 magnum bottles of wine to choose from. My guest sampled a glass of the Malbec special, bold and fruity with hints of plum, complementing the beef perfectly. While I enjoyed a Meinklang sparkling Rose wine to start, light and fruity, before moving on to Muscadet Sévre Et Main, Clos de la Févrie 2019, which is one of the most deliciously crisp white wines I have ever tried.
There may be just one option for steak on the set menu, but fear not, it's a perfect choice – the Scottish Bavette Steak – a beautiful cut of meat from the hip. Cooked to perfection, the pink, tender meat is juicy and full of flavour, with a grilled taste and rock salt on top setting the dish off. The steak is accompanied by bottomless beef dripping chips, that are quite possibly the best fries I've ever had, an all-you-can-eat side salad with a mustardy dressing, and as much creamy béarnaise sauce as your heart desires. It is served on Flat Iron's signature wooden and iron board with a small cleaver, not that you'll need it as the meat is so tender you could cut it with a butter knife.
If you can find space for dessert, there's only one on offer but it's delicious – a Cru Virunga chocolate mousse, topped with Amarena cherries. Served with as much double cream as you want in a quaint china bowl, it's like having pudding at your grandma's when you were younger.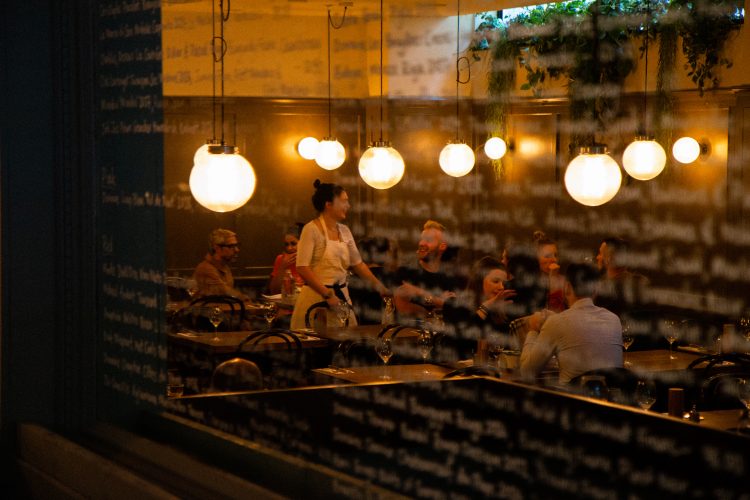 My guest and I are dining alone tonight, but as the Friday evening goes on groups of friends and other couples on dates fill the restaurant. The atmosphere is relaxed and the friendly staff are there to guide you through the menu and recommend wines to suit your taste. You really are spoilt for choice.
Flat Iron Bevis Marks
19 Bevis Marks, Aldgate, EC3A 7JA
flatironsteak.co.uk
@flatironsteak