Acqua di Parma and forte_forte enrich the Bocelli family's Beach Club
at Forte dei Marmi, with the forte_forte loves Acqua di Parma Capsule Collection.
An all-Italian love story inspired by the partnership between the Maison representing the most sophisticated Italian style and a fashion house offering dreamlike charm, featuring timeless designs that resonate with emotions. They share a passion for Italian craftsmanship and the Made in Italy heritage, for the atmosphere of Italian landscapes and for pure and natural beauty enriched with the scent of Acqua di Parma bringing vitality to the beach at Alpemare, one of Versilia's treasures.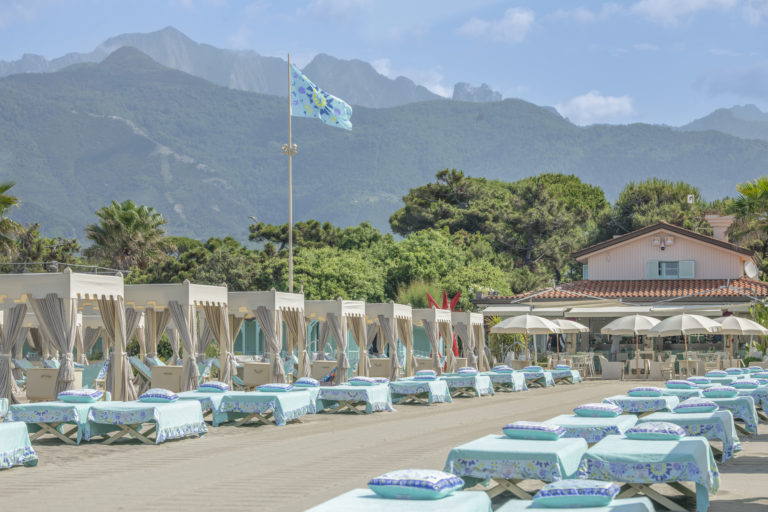 Set in the charming seaside town of Forte dei Marmi, the historic Alpemare Beach Club has hosted artists, poets, and actors from all over Europe since the last century. Today it is owned by the Bocelli family, which has preserved its legendary charm, turning it into a marvellous oasis filled with timeless elegance.
The joyous atmosphere of the Italian Mediterranean, the protagonist of forte_forte loves Acqua di Parma, is conveyed naturally and spontaneously in this sparkling setting. The graceful fluttering of butterflies and dragonflies that characterises the collection adorns beach towels and soft cushions that decorate the beach tents, treating Alpemare guests to a magical experience.
The enchanting and dreamlike motif created by forte_forte for Acqua di Parma appears again in the scented candles strategically placed in the lounge areas, in the garden and in Alpemare's restaurant. The bright notes of mirto di Panarea waft all around, resulting in an exhilarating sense of awakening and harmony.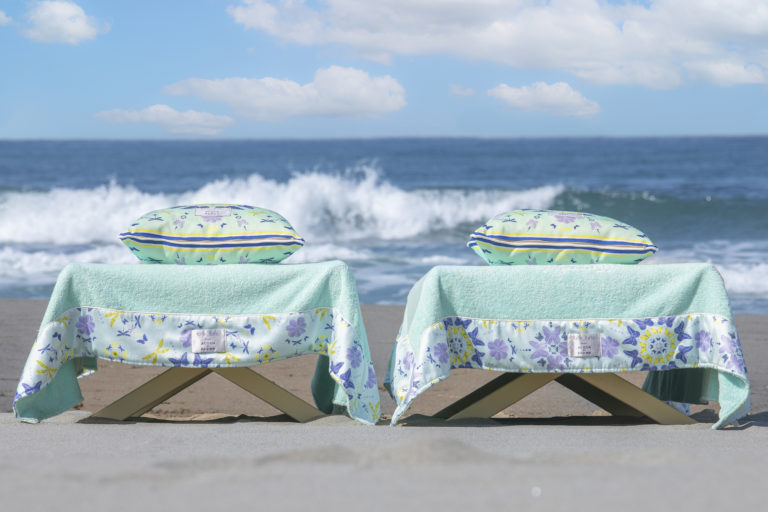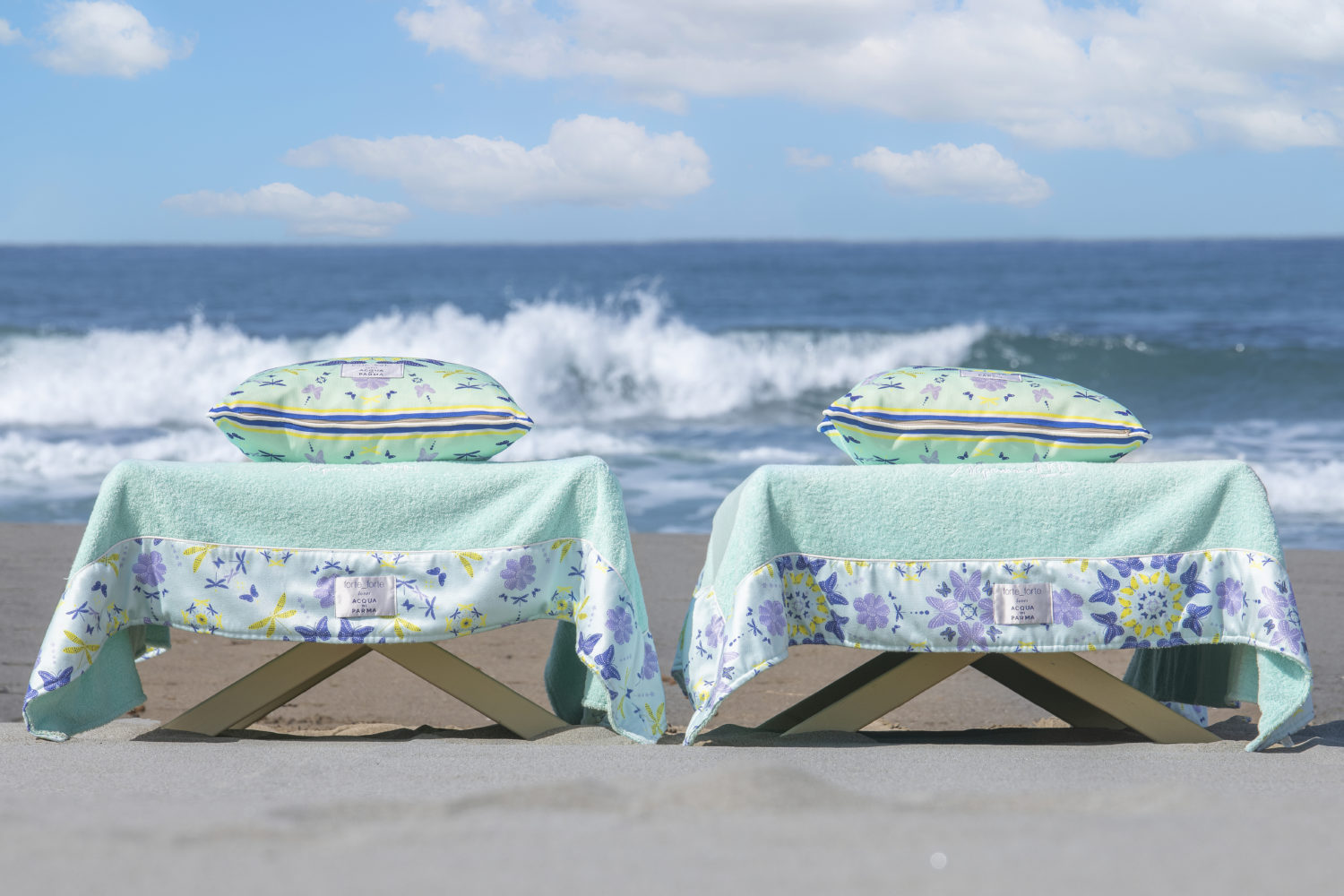 Energy resonates everywhere while the fragrances of Acqua di Parma's Home Collection featuring Blu Mediterraneo candles and diffusers waft through the air. The beach cabins, which Alpemare has left in their traditional style, are fitted with the Arancia di Capri amenities from the hotel line of Acqua di Parma in special recycled plastic (RPET) produced in Italy from recycled PET plastic bottles. The comfortable bathrooms are complemented with the Arancia di Capri Hand Soap and Hand Cream ranges. Each product has been carefully curated down to the last detail, conveying a shared passion for traditional craftsmanship and premium Italian ingredients. To create a fragrant dream for an Italian holiday full of emotions.