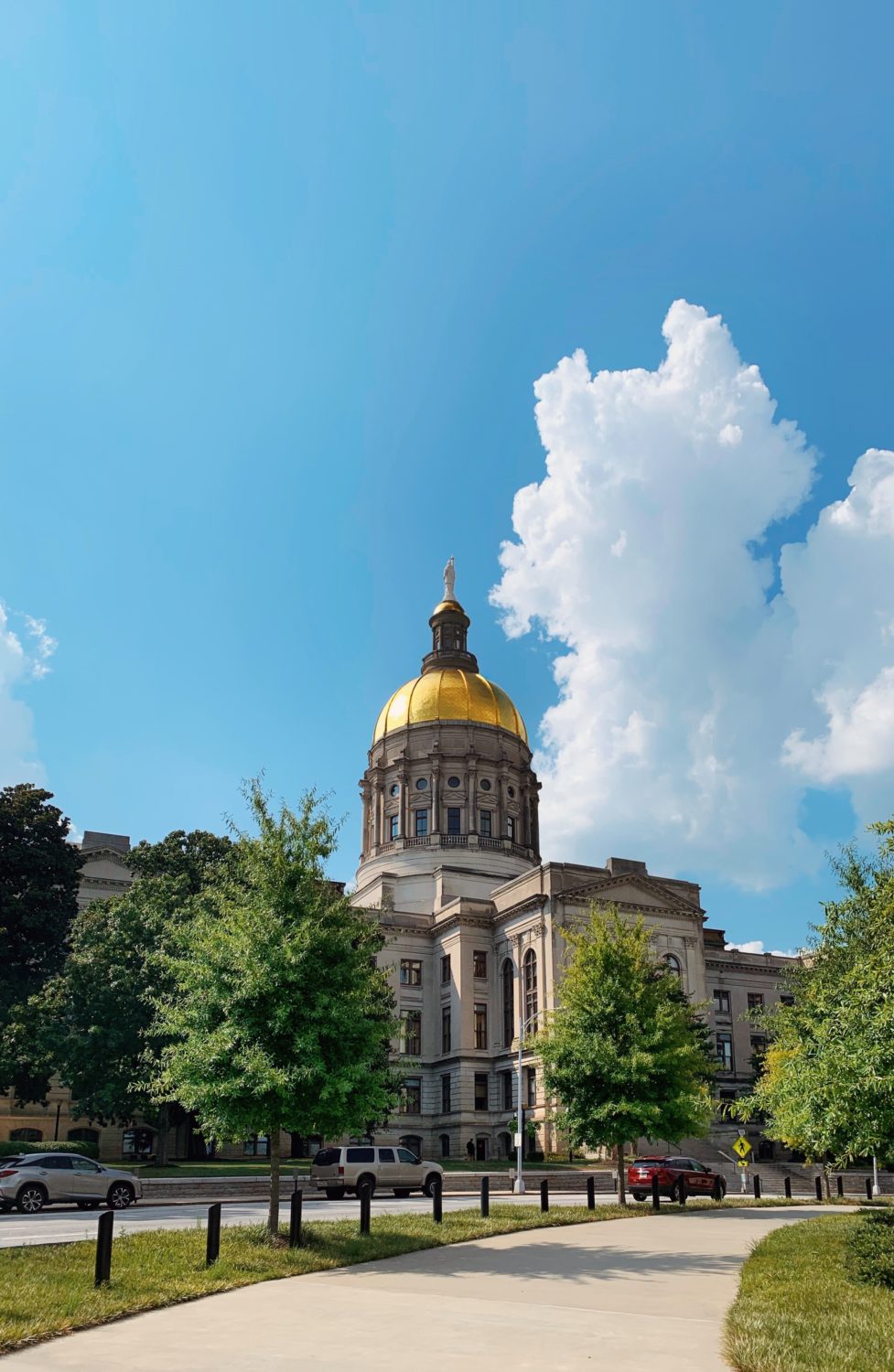 Atlanta is one of the top places in America to stay and explore, whether you're a local hoping to uncover the city's wonders or a visitor from another place.
Ever since the 1996 Summer Olympics, when Atlanta organized the Games, Georgia's capital has steadily become more prominent. Sure, many business visitors pass through the city each year, but it's also turning into the most well-liked tourist locations in the South.
It's easy to understand why: Atlanta is home to historical landmarks and monuments, fantastic music arenas, a thriving nightlife, and even a diverse choice of things to enjoy with the kids. Remember to bring your hunger because Atlanta is home to some of the country's most mouthwatering eateries.
Many popular attractions and activities are conveniently indoors, making them a year-round choice for individuals seeking something fun and fascinating to do with their family and friends.
Things To Do
Here are some of the countless things to do in Atlanta:
Start The Day At Atlanta Breakfast Club
In Atlanta, a perfect day begins with a superb breakfast. Chicken and pancakes, peach cobbler French toast, slab bacon, fried eggs, and breakfast sandwiches are among the classic Southern comfort foods served at the Atlanta Breakfast Club.
Their rates are often under $10, making this a terrific breakfast option for anyone on a shoestring.
Pedal Along With The Civil Bikes Tour
Take a guided Civil Bikes tour and go peddling — it's a convenient way to learn about Atlanta's story-filled neighborhoods. Bike back into the past to places associated with the groundbreaking human rights battle to release African-American widow Rosa Lee Ingram by cruising through the historic Sweet Auburn District, which is home to the Ebenezer Baptist Church.
Pay A Visit To The Wren's Nest
At the former house of Uncle Remus author Joel Chandler Harris, skilled storytellers bring African-American tradition to life. Through the persona, the Atlanta Journal-Constitution reporter, who spent four years as a child working on plantations, glorified classic tales of Brer Rabbit, Mr. Fox, and others.
Visit the well-preserved Victorian Harris residential property and peek into the author's chamber, which has remained nearly untouched since the early 1900s.
Dive Into The World Of Coca Cola
The World of Coca-Cola takes you behind the scenes of Atlanta's most renowned beverage's origins. You can see a lot of Coca-Cola collectibles, pose with the Coca-Cola Polar Bear, and discover about the beverage's history, from its pharmacological beginnings to its present position as a soda behemoth.
You'll also get to sample Coca-Cola drinks from around the globe after the excursion. One of the best parts of touring this facility is the tasting section.
The World of Coca-Cola is $19 for grownups, $17 for the elderly, $15 for kids aged 3 to 12, and complimentary for youngsters under 2.
Catch A Movie At The Starlight Drive-In Theatre
This Art Deco drive-in, which debuted in 1949, is still a popular date destination for local couples. Bring your wheels and head to this old-school drive-in theatre to see the nightly double attractions and vintage Tex-Mex snack shack (which also serves sodas, sweets, and popcorn).
On Saturdays, from 6 a.m. to 3 p.m., come to Starlight for a swap meet packed with cultural items, throwback clothing, and albums (for the similarly classic entrance charge of 50 cents).
Stop By The Food Shoppe For Lunch
The Food Shoppe is a fantastic counter-service restaurant near Centennial Olympic Park and other tourist attractions. Shrimp jambalaya, gumbo, shrimp and grits, and red beans & rice are among the Creole and Cajun favorites on the menu.
Their popular Walk and Eat Bowls are ideal for a quick lunch on the go in Atlanta.
Uncover The Underwater Life At The Georgia Aquarium
The Georgia Aquarium is one of the best aquariums in the nation. Tons of aquatic organisms live in the more than millions of liters of water that make up this maritime colossus. California Sea Lions, Atlantic Bottlenose Dolphins, Beluga Whales, and Whale Sharks are among the animals featured in their exhibitions.
The Ocean Voyager attraction at the aquarium features an enclosed aquatic environment alongside one of the world's biggest observation screens. Not only can you catch a glimpse of the Whale Sharks and Manta Rays of the aquarium, but then you may even scuba dive with them.
For the record, the Georgia Aquarium entrance fee is $39.95 per head.
Go For A Walk At The Atlanta Beltline
A disused railway corridor through Atlanta's central business district has undergone transformation into a dynamic, multi-use route decorated with artwork, native vegetation, and amenities.
The circuit is publicly accessible, albeit not all sections are paved yet. It will eventually connect 45 areas inside the city when it gets finalized around 2030.
Walk between places like Ponce City Market and Piedmont Park, or participate in activities like training sessions and art shows along the BeltLine.
Become One With The Outdoors At Piedmont Park
Piedmont Park, Atlanta's counterpart to Central Park, is a refuge for runners, croquet players, and picnickers. It's a long way away from the industrial bustle of the metropolis, with lush foliage, rippling waterways, and thriving nature.
The Dogwood Festival, a springtime celebration of wildflowers and decorative arts; the Atlanta Jazz Festival, over Memorial Day weekend; public events by the Atlanta Symphony Orchestra in the summertime; and farmers' markets are all occurring in this beautiful sanctuary year round.
Have A Family-Day-Out At Stone Mountain Park
Stone Mountain Parkis a 3,200-acre park with a range of activities. The park's most notable feature is the Confederate Memorial Carving. But that's not all.
A songbird sanctuary, a cable car trip, a picturesque railway, a miniaturised golfing course and full-size 18-hole courses, a festive public park with life-size dinosaur reproductions, and a periodic enclosed dinosaur-themed play area are among the other amenities.
Other than that, a group of homes constructed between 1793 and 1895 are open to the public for tours. And if hiking routes, picnicking, and leisure facilities appeal to you, you might easily spend an entire day touring the grounds' walking trails . In the summertime, stay until the dusk to see the Lasershow Spectacular, which illuminates the mountain's carving and the night sky with visions of the South.
Past guests commended the park's abundance of family-friendly attractions, but cautioned that a pleasant visit is highly weather dependent. For instance, you won't be able to take the cable ride to the summit of the mountains on windy days.
The park's doors are typically open from 10 a.m. to 5 p.m. daily, though timings and entertainment offers change according to the season. The park has accessible picnicking spaces, walking and wildlife paths, a campground, the Grist Mill, and the Covered Bridge, and entrance costs $20 per automobile.
Catch Up With The Animals At Zoo Atlanta
Visitors might as well plan to spend a good portion of their day touring the Zoo's exhibits, which house over 1,500 animals from 220 distinct species.
The gorillas and the giant pandas (two adults and two twin cubs) are the most famous animals at Zoo Atlanta. Moreover, their elephant habitat has also lately undergone extension.
Zoo Atlanta admittance is $25.45-$33.95 for grownups and $19.45-$25.95 for youngsters.
Final Thoughts
As you can see, there is definitely no shortage of options for entertainment in Atlanta. So if you're visiting, check out the attractions and eateries listed above for a pleasant day out!