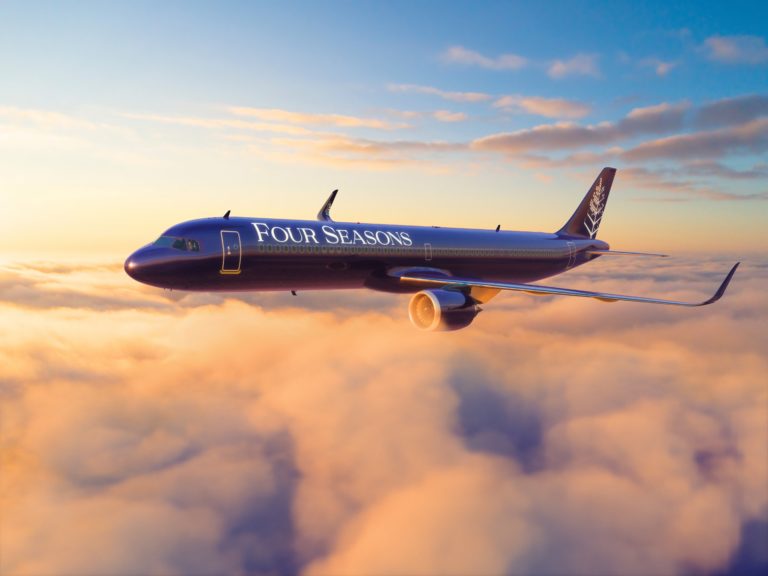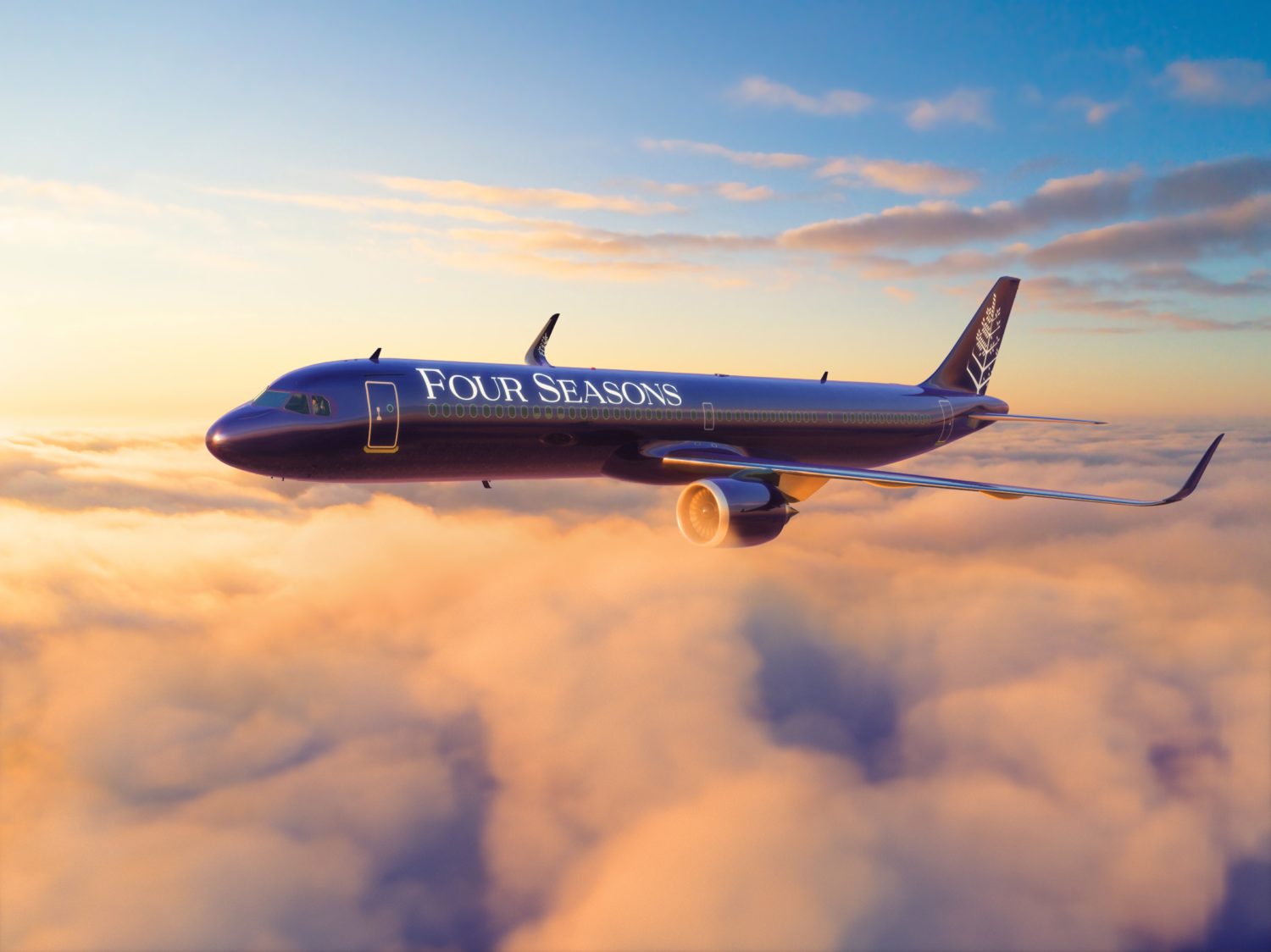 Leading luxury hospitality company Four Seasons announces its latest additions to the line-up of Four Seasons Private Jet Experience itineraries for 2025. Ancient Explorer, International Intrigue, and Timeless Encounters return with new exciting additions, including renowned "set-jetting" destinations, San Domenico Palace, Taormina, a Four Seasons Hotel and Grand-Hôtel du Cap-Ferrat, a Four Seasons Hotel.
On-property activities range from a Michelin-starred culinary journey showcasing the best of local Sicilian cuisine to an exclusive stargazing experience with a world-renowned scientist on the French Riviera.
Guests are taken to the heart of each destination, not only through bucket-list adventures but through Four Seasons property experiences that are personalised and meticulously crafted with genuine care and heartfelt hospitality.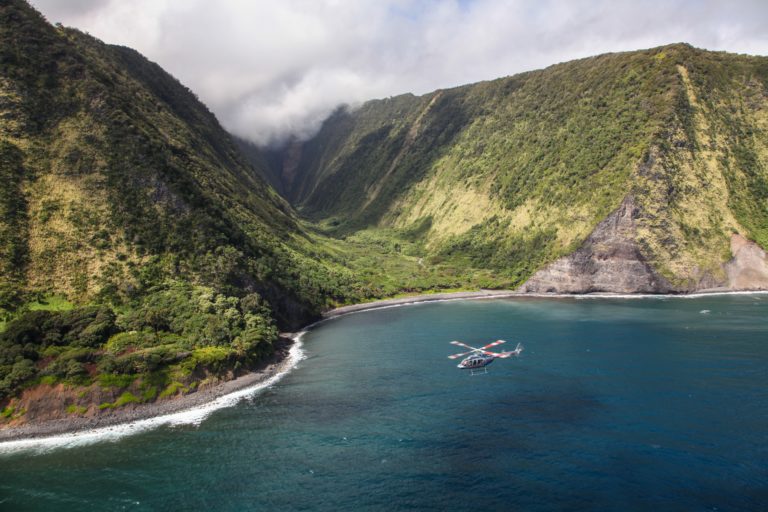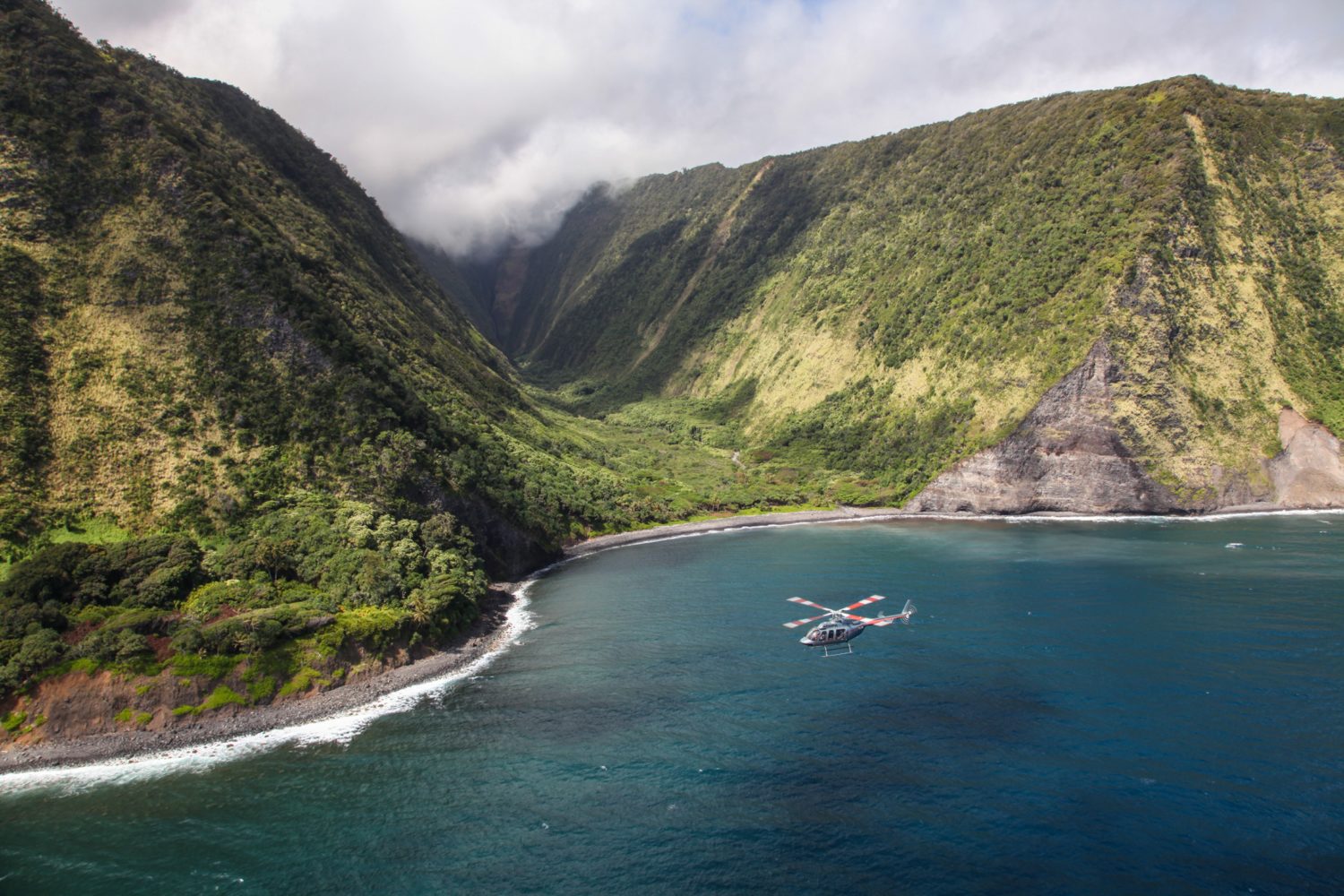 "All of our Private Jet Experience itineraries are developed to celebrate the distinctive character and
local culture of each destination. The guest remains at the core of our decision-making, and we
continue to innovate our itineraries and programming, both onboard and on the ground, based on
their unique needs and wishes. This is how we consistently deliver curated experiences that are
both personalised and authentic, in a way only possible with Four Seasons," says Alejandro Reynal,
President and CEO, Four Seasons.
These latest additions to the 2025 roster follow the recent announcement of African Wonders (29
December 2024 to 10 January 2025) and Asia Unveiled (3 March to 18 March 2025) offering all-inclusive journeys of varying lengths and diverse experiences for families and couples, alike.
"We continue to receive positive feedback, with some repeat guests booking as many as six Four
Seasons Private Jet Experiences to date and counting! We see a strong desire for highly
personalised journeys that fulfil a range of travel dreams, be it celebrating special life moments,
reconnecting with loved ones, indulging in culinary and cultural passions or a combination of all of
these, with our hotels and resorts providing the perfect home base in each destination," says Marc
Speichert, Executive Vice President and Chief Commercial Officer at Four Seasons.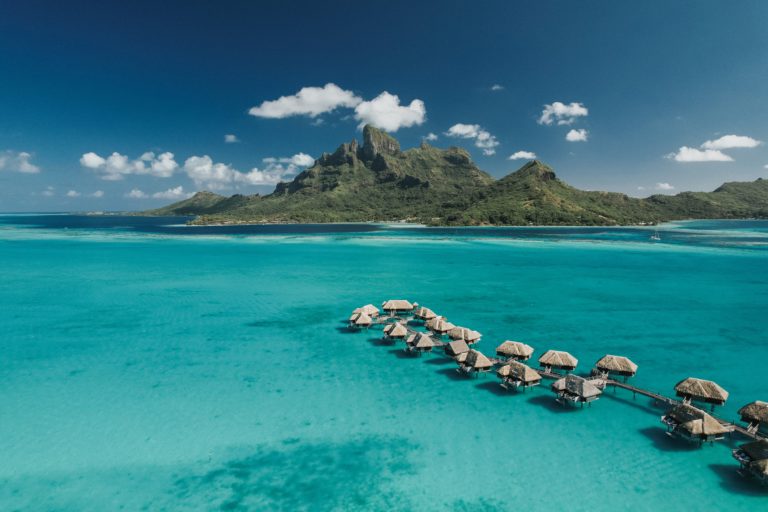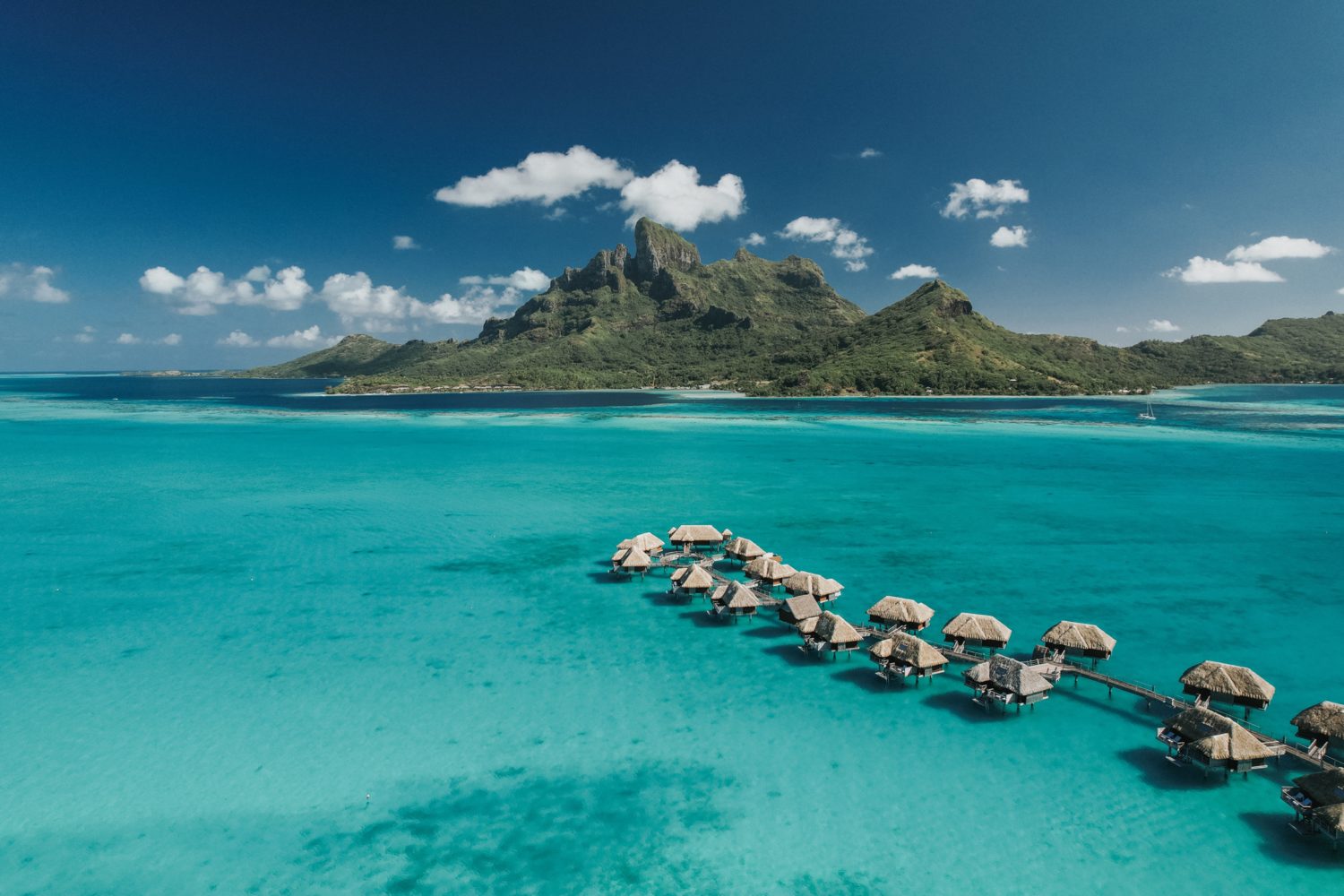 Ancient Explorer
(21 March to 13 April 2025)
Miami – Mexico City – Easter Island – Bora Bora – Great Barrier Reef – Bangkok – Amman and the
Lost City of Petra – The Pyramids – Taormina – Madrid
Ancient Explorer begins with an energetic first stop in Miami's vibrant cultural scene. From there,
guests set off to Mexico City for a sunrise hot air balloon ride over the ancient pyramids of
Teotihuacan, before retreating to the hacienda-style Four Seasons Hotel Mexico City, nestled on a
serene, tree-lined avenue near the lush expanse of Chapultepec Park.
This stay includes indulging in handcrafted cocktails at Fifty Mils, recognised as one of the World's 50 Best Bars. The journey continues with bucket list-worthy experiences, from swimming with manta rays in Bora Bora's turquoise waters to exploring the vibrant coral reefs of the Great Barrier Reef and witnessing the grandeur of the Pyramids of Giza.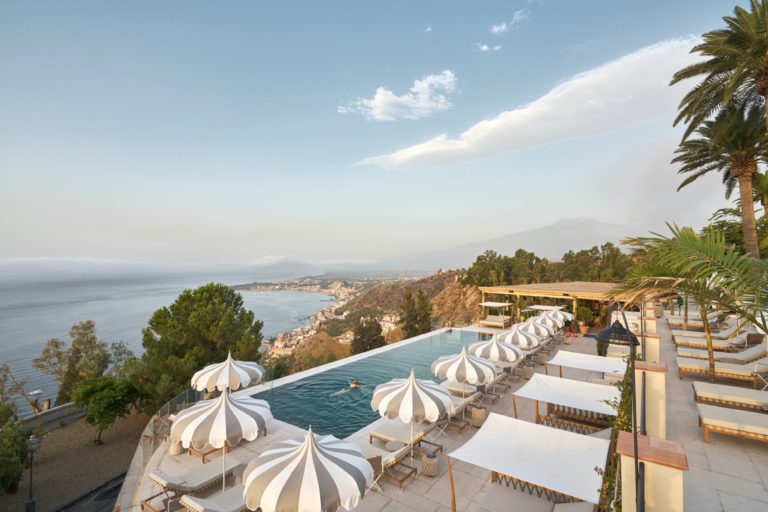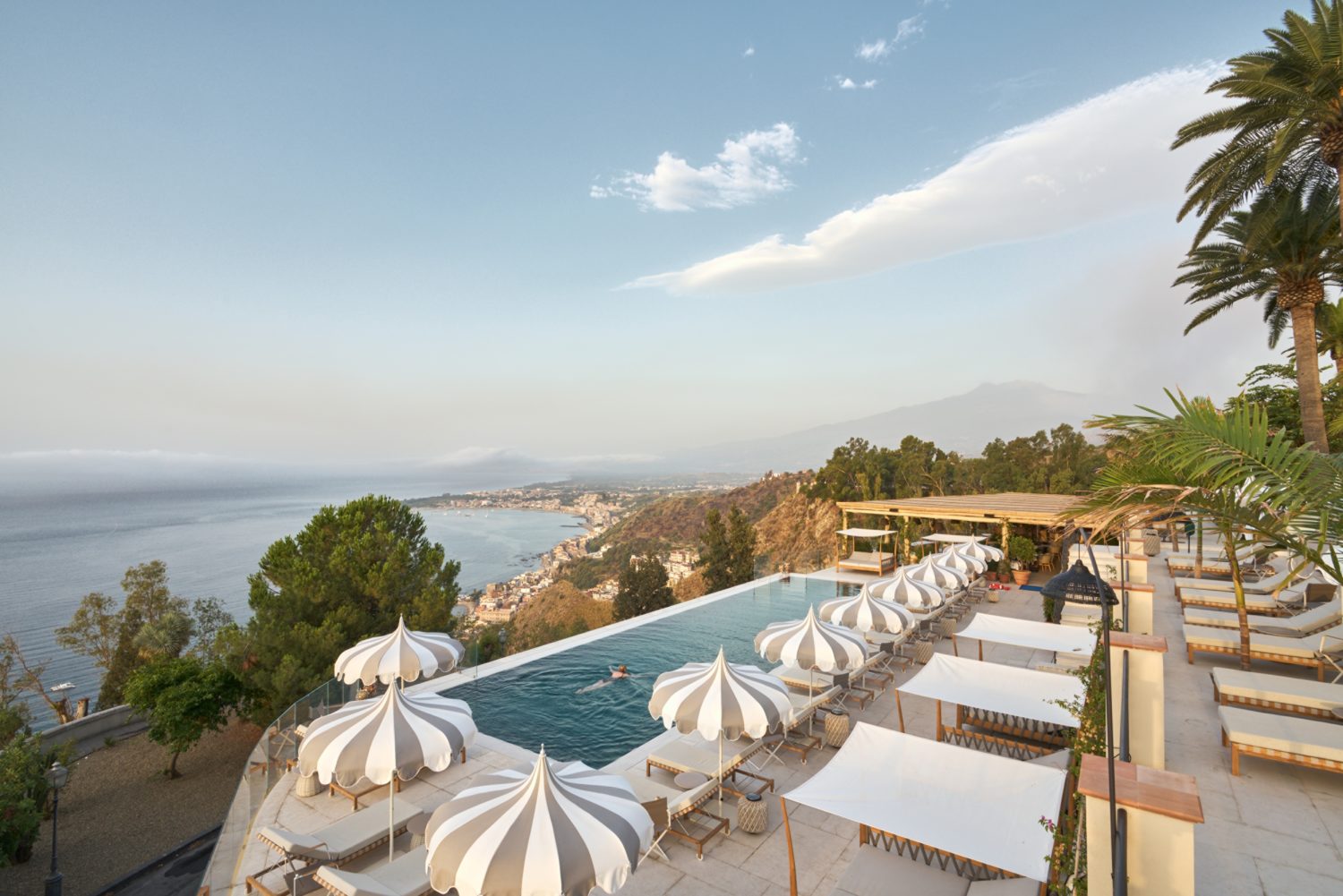 Guided explorations of Bangkok's gilded temples and the Lost City of Petra offer rich historical
narratives. Guests can then explore Four Seasons Hotel Bangkok at Chao Phraya River, a recent
itinerary addition and riverfront haven in the heart of the city's district.
The adventure continues with another new itinerary destination, San Domenico Palace, Taormina, A Four Seasons Hotel, as seen in season 2 of the hit TV-series The White Lotus. The journey concludes at Four Seasons Hotel Madrid where guests are invited to celebrate their journey like a Madrileño with a tapas-style meal amongst newfound friends.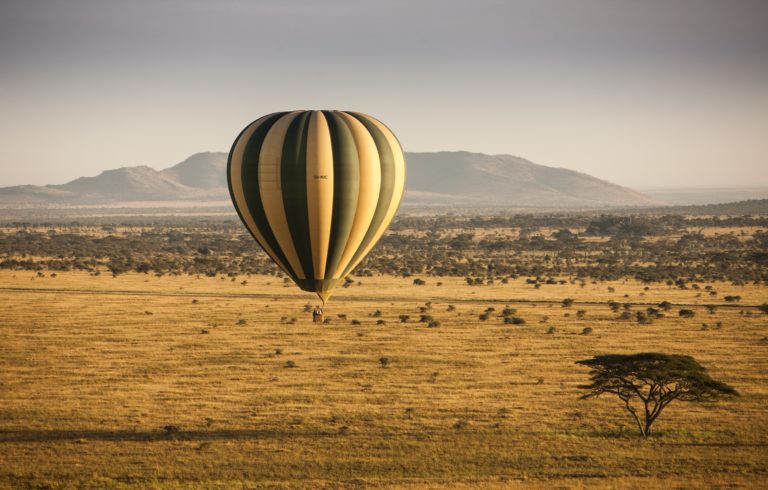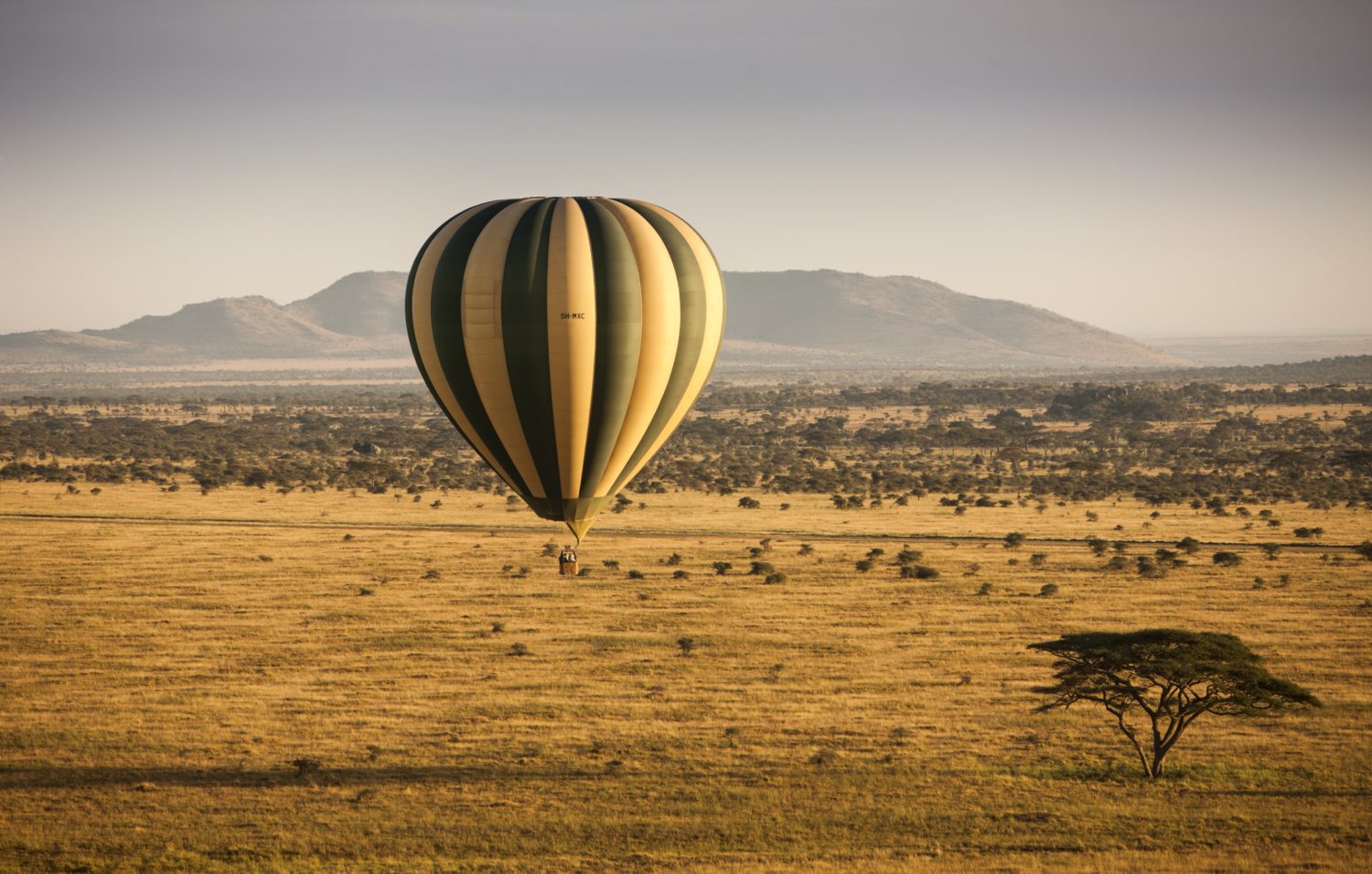 The Ancient Pyramids of Teotihuacan in Mexico City (Ancient Explorer 2025)
International Intrigue (15 April to 8 May 2025)
Seattle – Kyoto – Hoi An – Maldives – Serengeti – Marrakech – Budapest – Florence – Cap-Ferrat
International Intrigue returns with popular favourites, from an authentic Japanese tea ceremony in
Kyoto to a tour of Erdesz Gallery with one of Hungary's best-known modern art dealers. At the first
stop, Seattle, guests will enjoy a welcome dinner beneath the intricate glass sculptures of
renowned artist Dale Chihuly. Then westwards for a stay at Four Seasons Hotel Kyoto, where
contemporary design melds with traditional Japanese influences.
Next stop, Maldives, where Four Seasons Resort Maldives at Kuda Huraa offers white-sand
beaches, crystal-clear waters, and an appealing variety of water-based activities, including sunset
cruises over the Indian Ocean and turtle safaris guided by the Resort's marine biologist. Next is a
visit to the heart of the world's most celebrated wildlife reserves in Africa at Four Seasons Safari
Lodge Serengeti, located deep within the UNESCO Heritage Site Serengeti National Park.
A thrilling hot-air balloon ride over the vast grasslands and serene meditations at sunset are followed
by a journey northward for a full sensory exploration of Marrakech's bustling markets and a taste
of exotic flavours.
The last stop on the itinerary includes a stay at the iconic Grand-Hôtel du Cap-Ferrat, a Four
Seasons Hotel as seen in the popular TV show Emily in Paris, a new addition to the itinerary, where
travellers are invited to relax on the Mediterranean golden shores, soak in the glamour of the French
Riviera with a vintage car ride to Monte-Carlo, or savour maritime-influenced Provençal and
Mediterranean cuisine by Michelin-starred Chef Yoric Tièche at the hotel's onsite restaurant, Le
Cap.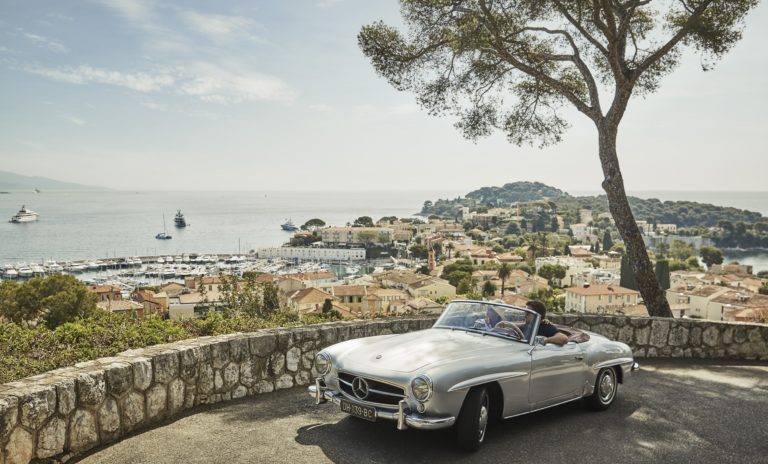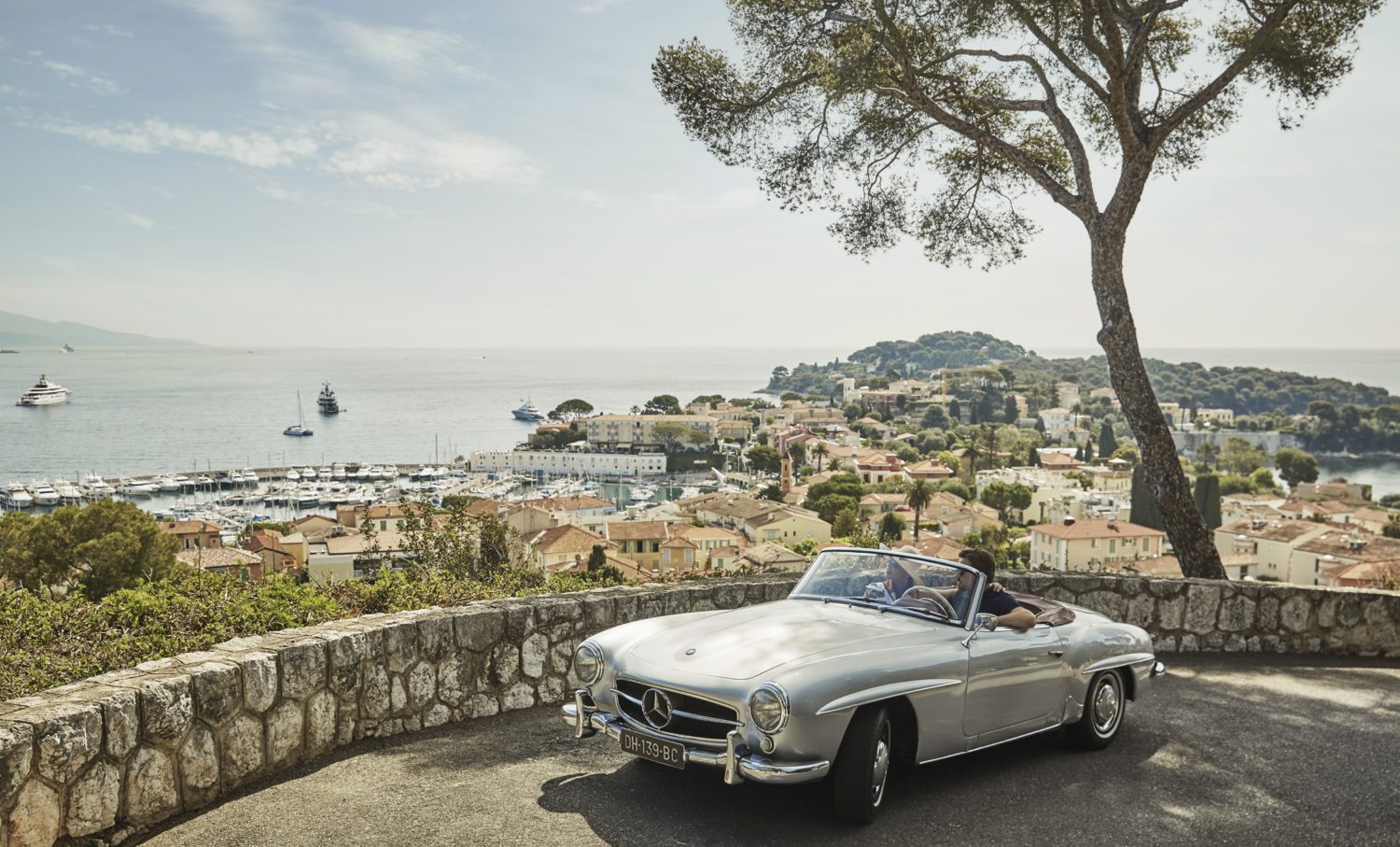 A Vintage Car Ride to Monte-Carlo (International Intrigue 2025)

Timeless Encounters (9 May to 1 June 2025)
Kona – Bora Bora – Sydney – Bali – Chiang Mai or Chiang Rai – Taj Mahal – Dubai – Prague –
London
Timeless Encounters, the first Four Seasons Private Jet Experience itinerary to ever launch and the
longest running alongside International Intrigue, returns with its inspiring collection of resort and
urban experiences, as well as a stop at one of the world's iconic wonders. Highlights include private
yacht tours in Sydney Harbour, a special day trip to explore the Taj Mahal, the crown jewel of
Mughal architecture, and sunset cocktails atop the legendary Burj Khalifa.
Apart from renowned cityscapes, guests are given a bird's eye view of Kona's white-sand beaches,
turquoise waters, and dramatic black-lava landscapes on a private helicopter tour above the Kohala
coastline. Another resort escape is a stay at Four Seasons Resort Bora Bora, featuring traditional
Polynesian architecture and overwater bungalow accommodations.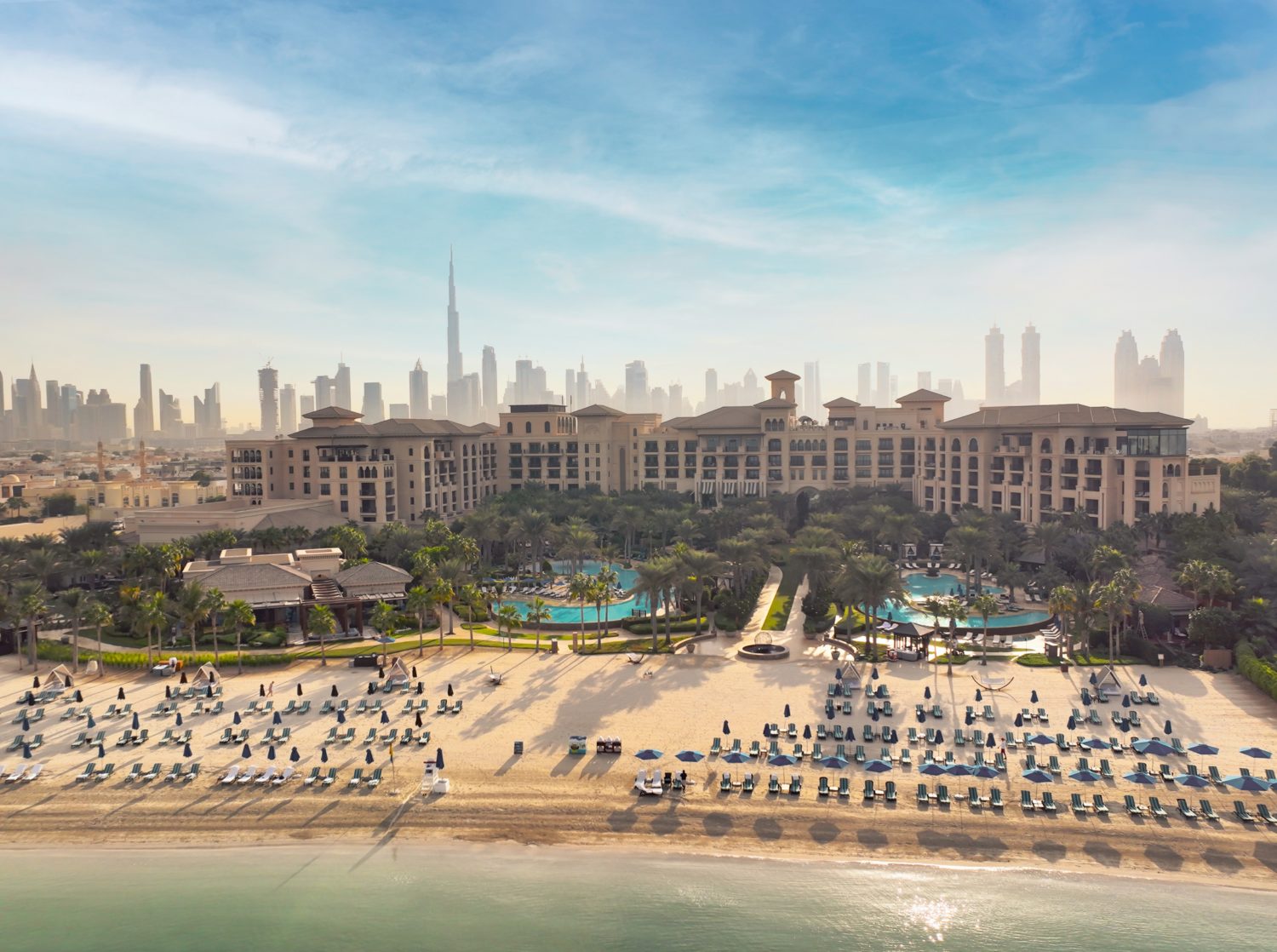 After blue lagoons and coral gardens in Bora Bora, lush jungle landscapes and tranquil bamboo forests await at Four Seasons Resort Chiang Mai and Four Seasons Tented Camp Golden Triangle in Chiang Rai.
A stay at Four Seasons Resort Dubai at Jumeirah Beach offers the perfect balance of resort-living
amidst a bustling metropolis, in a laid-back beachfront sanctuary offering breathtaking views of
the Arabian Gulf and the downtown skyline.
Prague and London complete the line-up of iconic destinations, featuring a visit to Prague Castle—a UNESCO World Heritage Site—before concluding in the multicultural crossroads of London, where travellers have the option to extend their stay and explore eclectic neighbourhoods, historic sites, and the city's vibrant culinary scene.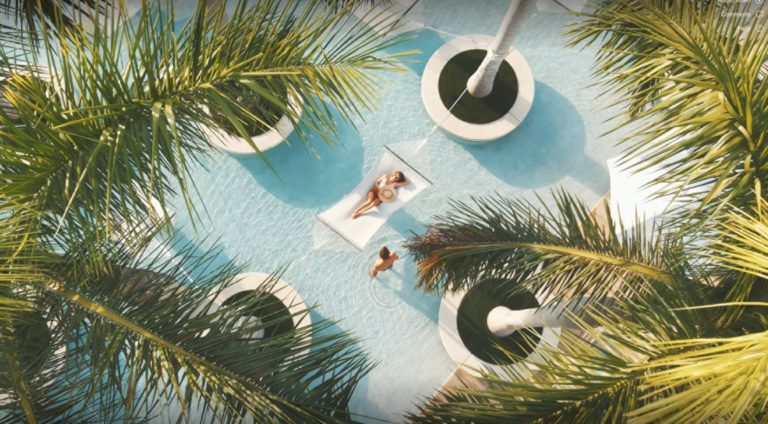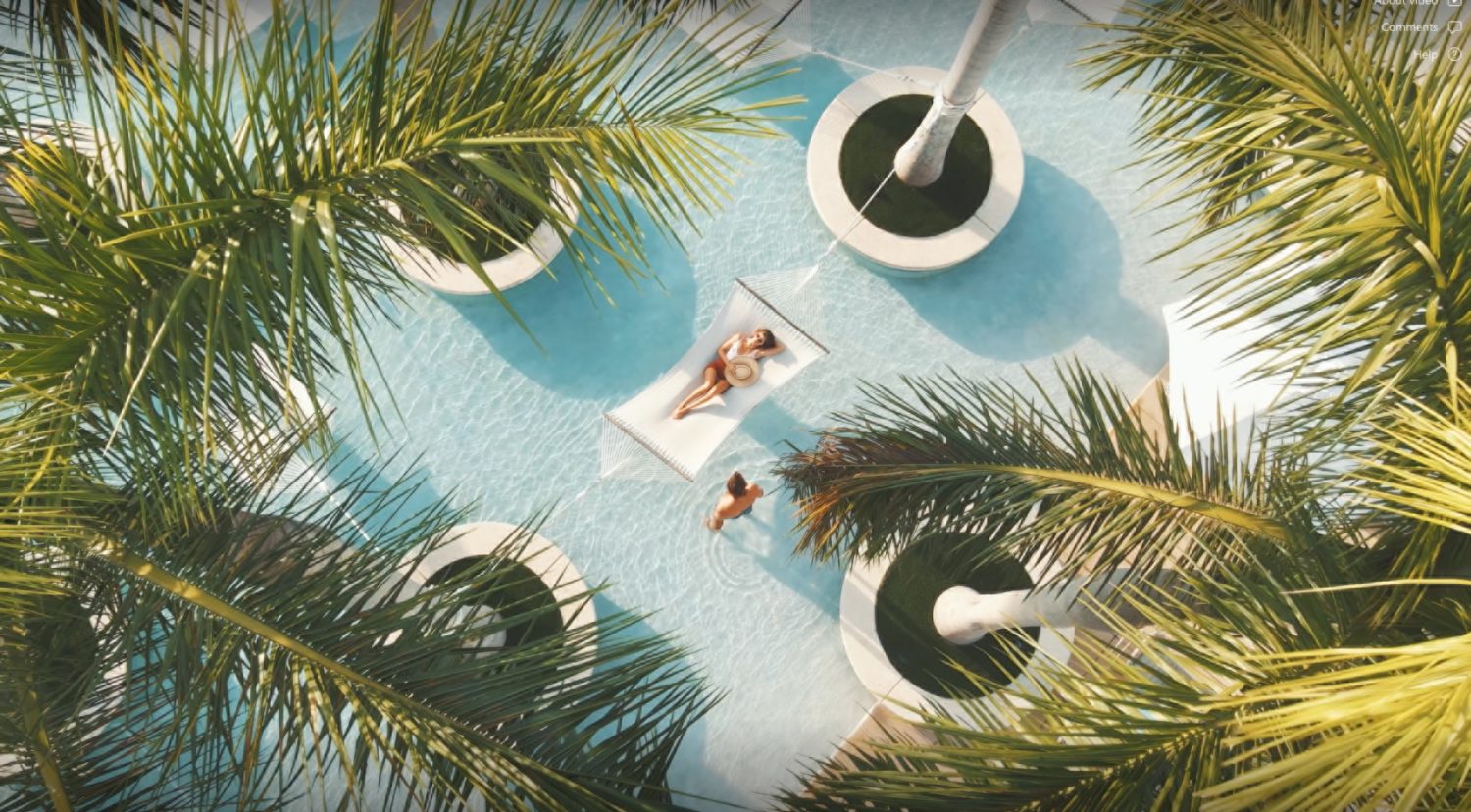 A Helicopter Ride for a Bird's Eye View of Kona (Timeless Encounters 2025)
Every Four Seasons Private Jet Experience itinerary delivers the luxury of worry-free travel and the
peace of mind that every step of the journey has been seamlessly planned from start to finish. Upon
booking, a Private Jet Guest Services Manager is assigned to each traveller to guide them along
every step of the way.
With the help of a Four Seasons concierge, guests can customise their itineraries with alternative experiences that pique their interest, like a trip to the waterfalls while in Kona, Hawaii during the Timeless Encounters itinerary or a tasting of authentic Cuban food in Little Havana in Miami, Florida. While onboard, a culinary adventure awaits with a menu crafted by Executive Chef Kerry Sears, including destination-inspired meals that celebrate the diverse flavours of each region.