Making the inside of your garage look better can be a daunting task. But fear not, because we have just the solutions you need to upgrade and beautify this often-forgotten space! Your garage is much more than just an area to park your car – it can also serve as a functional storage room, workshop, or even a comfortable place to relax in.
With our easy-to-follow ideas and tips, you will be able to make your garage look aesthetically pleasing while adding considerable value to your home. So whether you're planning some major improvements like installing cabinets or just making simple updates such as painting the walls and sprucing up with accessories, these garage improvement ideas will give you enough creative inspiration for any budget and style. Get ready to transform this overlooked "man cave" into something extraordinary!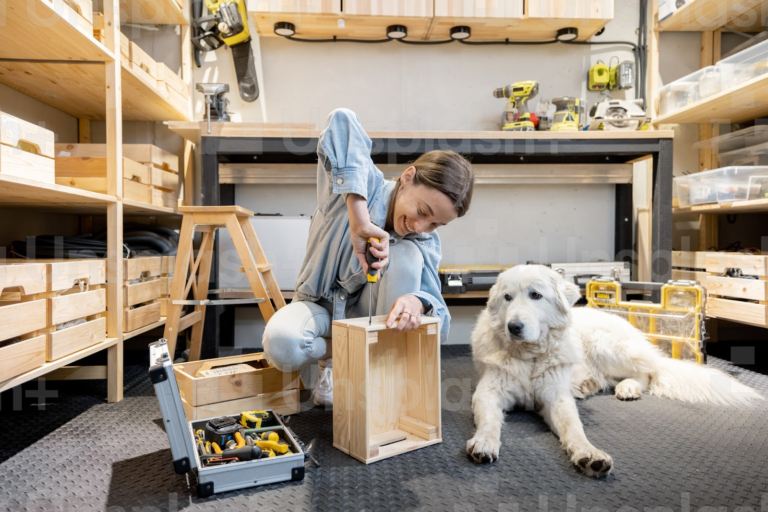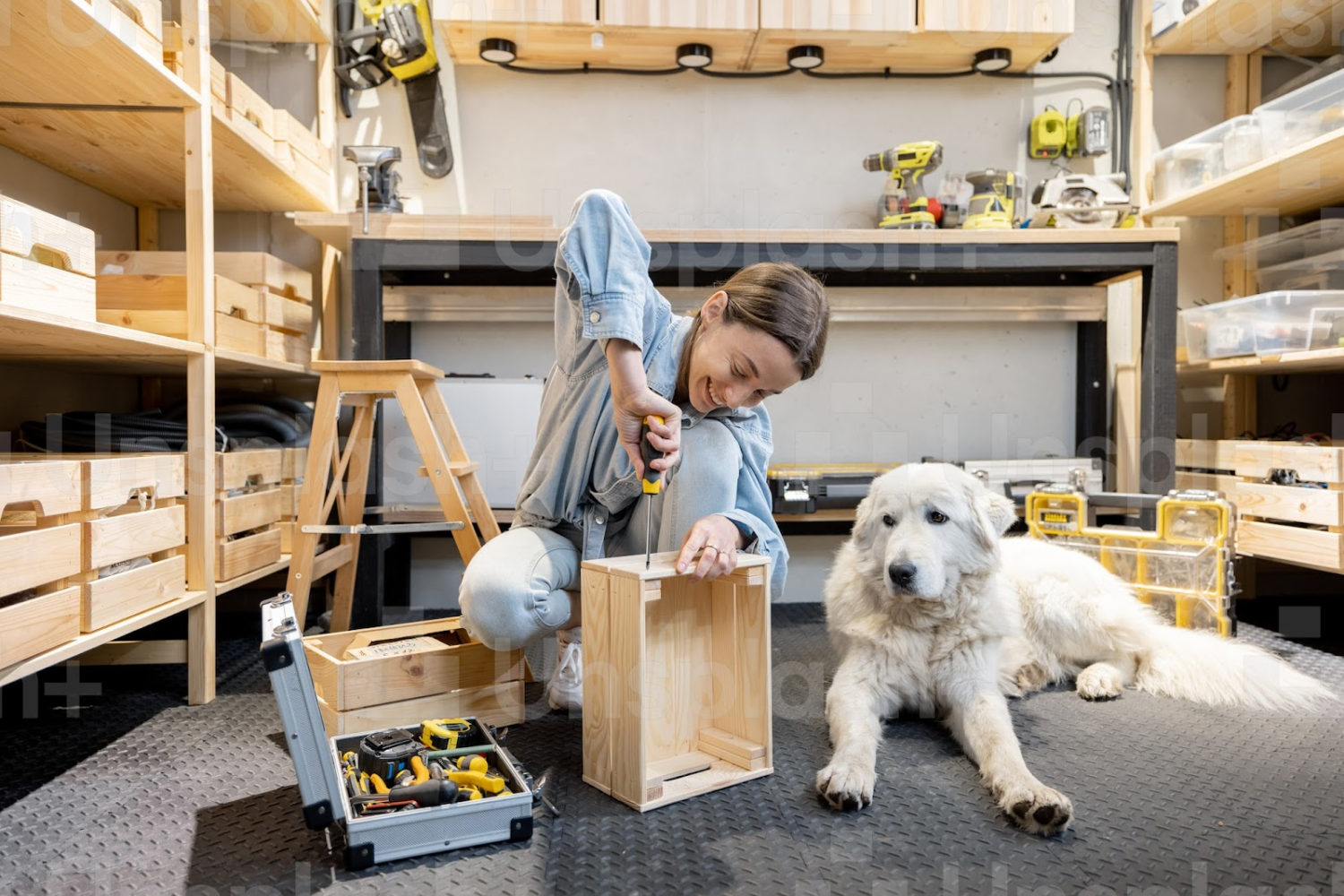 Paint the Walls
Adding a fresh coat of paint to the walls of your garage is one of the best ways to give it an aesthetic upgrade, and the possibilities are truly endless! Whether you go with a bold pop of color or prefer something more subtle and timeless, a new coat of paint can make your space feel twice as inviting. If you want something truly unique, try out some creative techniques like sponging or rag rolling. With the world of colors and finishes accessible to you, painting your garage walls is an easy way to breathe life into what was once an overlooked part of your home.
Invest in Creative Storage Solutions to Maximize Space and Keep Things Organized
If you're thinking of ways to improve the look and feel of your garage, investing in creative storage solutions is an excellent way to start. Different types of storage options, like new garage cabinets, hanging hooks, or racks, will help you make the most of the limited available space while keeping your garage organized and tidy. These solutions also offer creatively attractive – and often inexpensive! – ways to add character and style to the overall look and feel of your garage. A well-structured storage wall with bright colors can be an inviting focal point that'll quickly draw attention away from potential clutter and make any garage aesthetically appealing.
Add Some Modern Lighting Fixtures to Make the Area More Inviting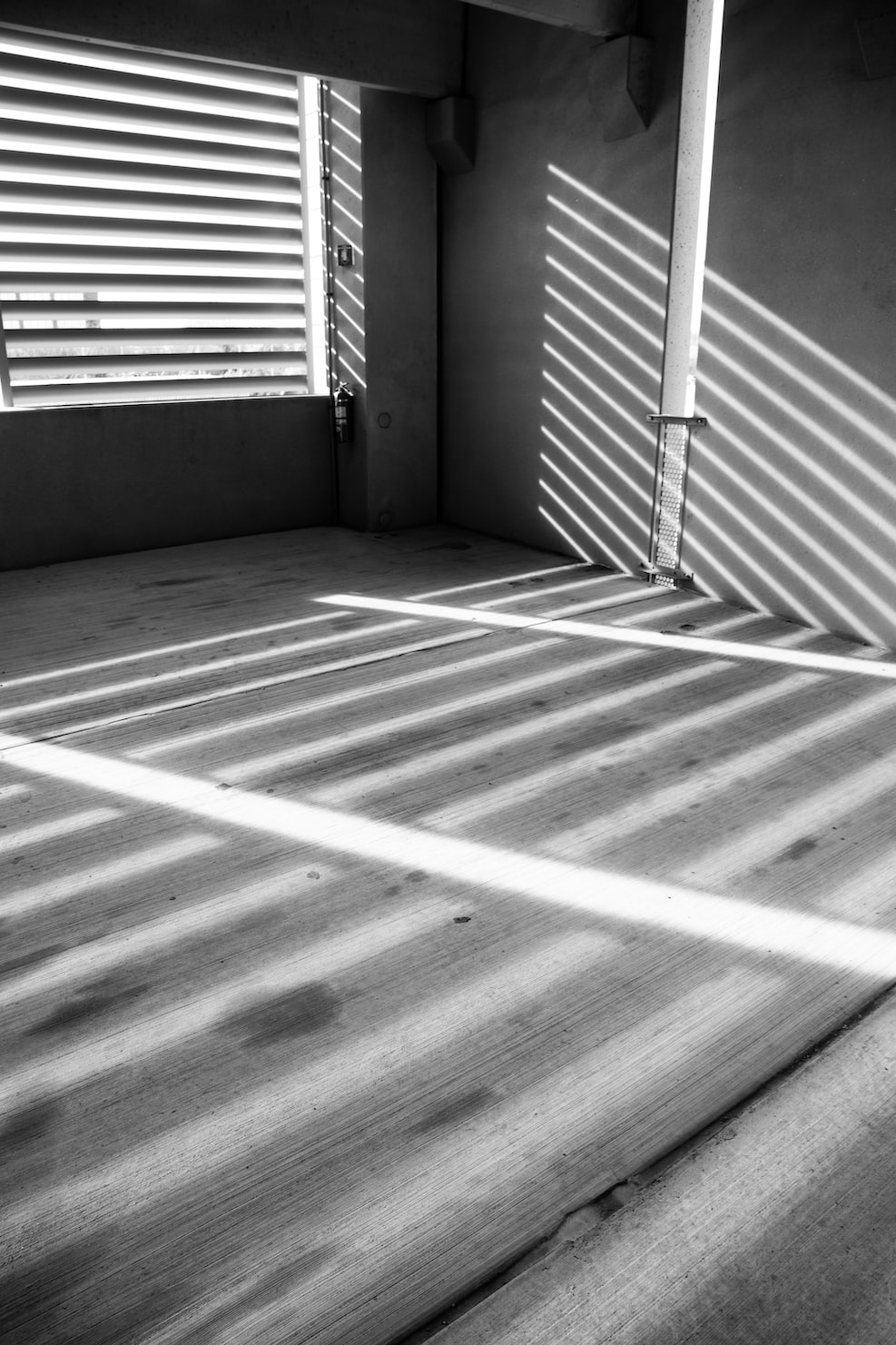 If you want your garage to look its best, then it should include some modern lighting fixtures. The perfect combination of task and ambient lighting will make the area ultra-inviting and aesthetically pleasing. The beauty of modern lighting fixtures is that you can choose from a variety of shapes, colors, and effects from warm white to daylight simulation. You're sure to find something that will fit in perfectly with your garage's unique style. Plus, the installation process is quick and easy for any level do-it-yourselfer. So light up your workspace today for a bright new look!
Hang Artwork, Posters, or Tapestries on the Wall as Decorations
Adding artwork to the garage walls is a great way to make the space more visually interesting, and can be as simple or complex as desired. Whether it's a poster of a beloved band, an eye-catching abstract image, or a classic painting, any artwork can instantly make the room feel homier and more inviting. Hanging tapestries is also becoming increasingly popular within garages due to their bright colors, artistic design, and versatility – they are much more than just wall decorations! Make sure that whatever décor you choose to hang on your walls complements the rest of the garage aesthetic while still reflecting your personality. With these several options that combine style and convenience, you'll have no trouble turning your garage into something worth showing off!
Place an Outdoor Rug on the Floor to Add Warmth to the Room
Have you ever noticed how much a simple rug can do for a space? By adding an outdoor rug to your garage, you are instantly transforming both the look and feel of the room. Not only does it bring warmth, comfort, and texture to the area, but it also adds a nice decorative element that will tie the room together. With so many options available in terms of material, pattern, and color, you're sure to find something that matches your style and budget. So if you're looking to make your garage more aesthetically appealing – and cozier too – don't forget about this fun and effective decorating tool!
With a few simple changes and additions, you can transform your dull, drab garage into a modern and inviting space. From creative storage solutions to stylish lighting fixtures and outdoor rugs, there are plenty of ways you can make the area aesthetically pleasing while also staying organized. So if you're looking to revamp your garage's look and feel, why not start with these simple tips? With some minor effort, you can easily make your garage a place you'll be proud to show off!