Truly in a class of its own, My Abor is a 5-star tree house hotel located in northern Italy – South Tyrol. Formerly owned by the Austrian empire, later gaining its independence – South Tyrol now remains an autonomous Italian and German-speaking region. A ski in/ ski out hotel hotel that puts wellness at the forefront of everything they do, get ready to hit the slopes on the Plose massif and most importantly experience a surreal wellness get-away cushioned in the Italian mountains.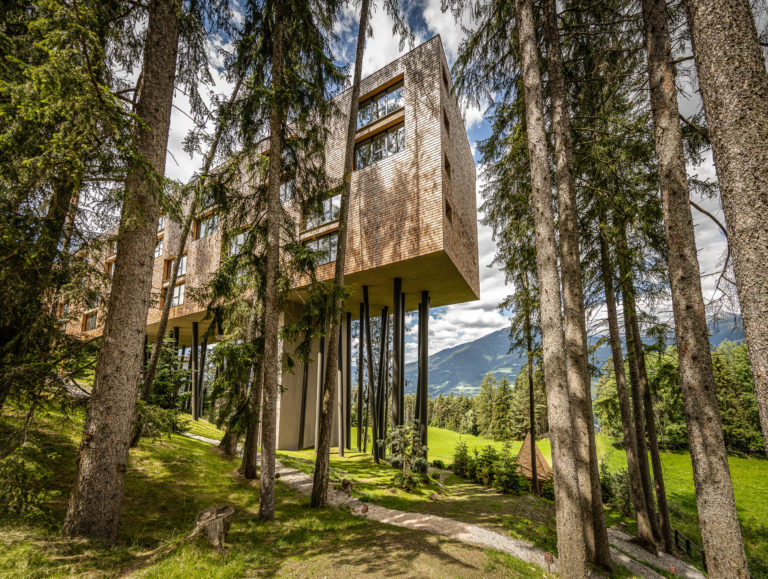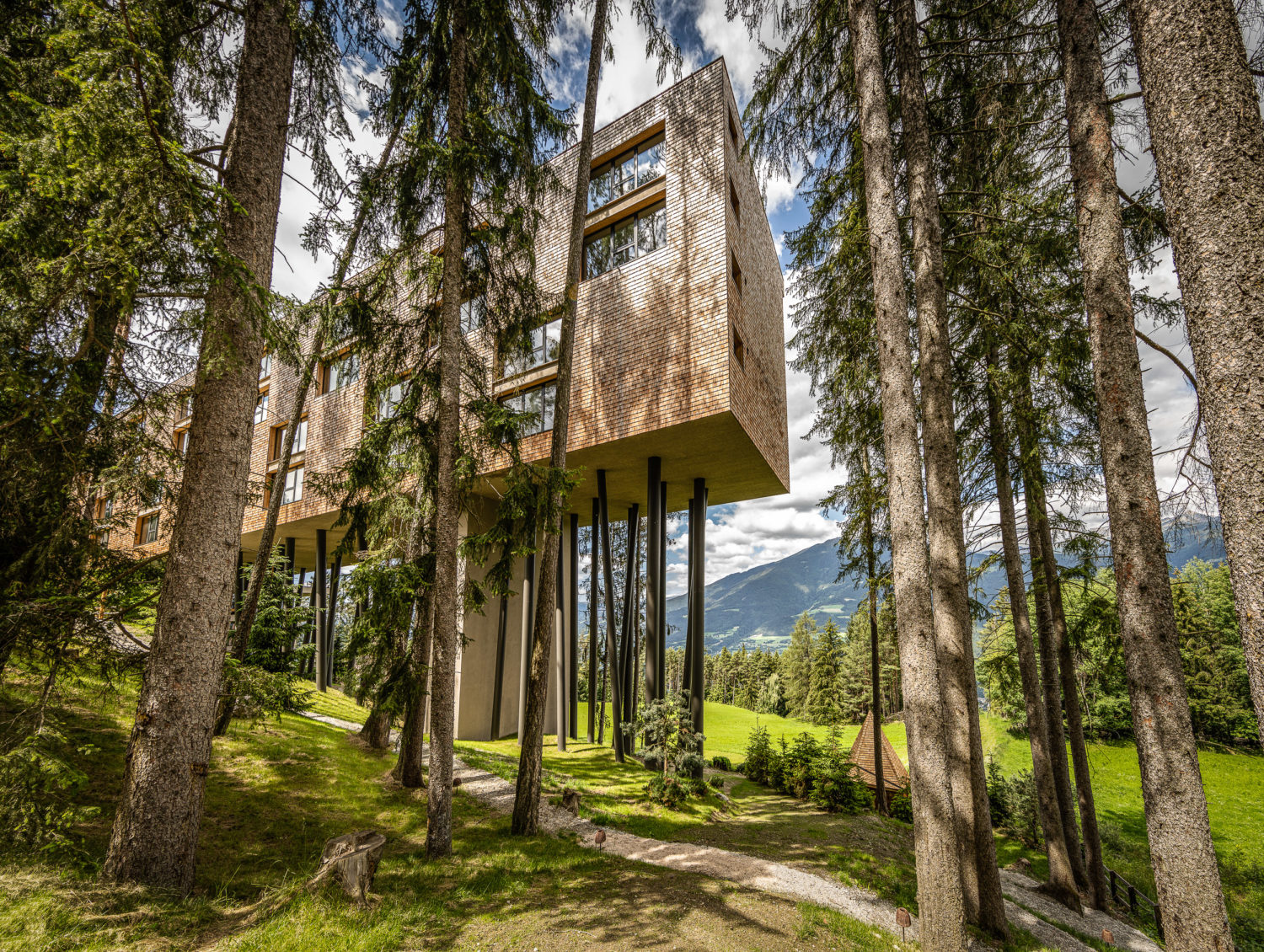 My Arbor sits atop 66 tree-trunk silts, for guests to feel immersed in the bone-white mountains whilst being enchantingly surrounded by nature.
The hotel is made up of 104 grandeur suites interior designed with nature at its core – the basil and brown room colour palette is a reminder of how comfortable, yet luxurious nature can feel.
Bound to leave you speechless all rooms have a balcony that presents an unforgettable view of the graded mountains. Whether you're an early riser or a night owl look forward to the bright wake-up of the crystal mountain peaks which transition into lulling sparkles that stay afloat in the sky when night falls.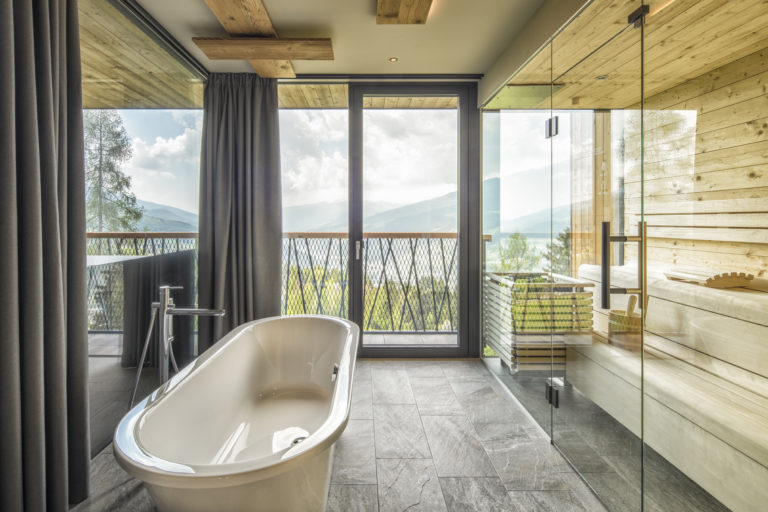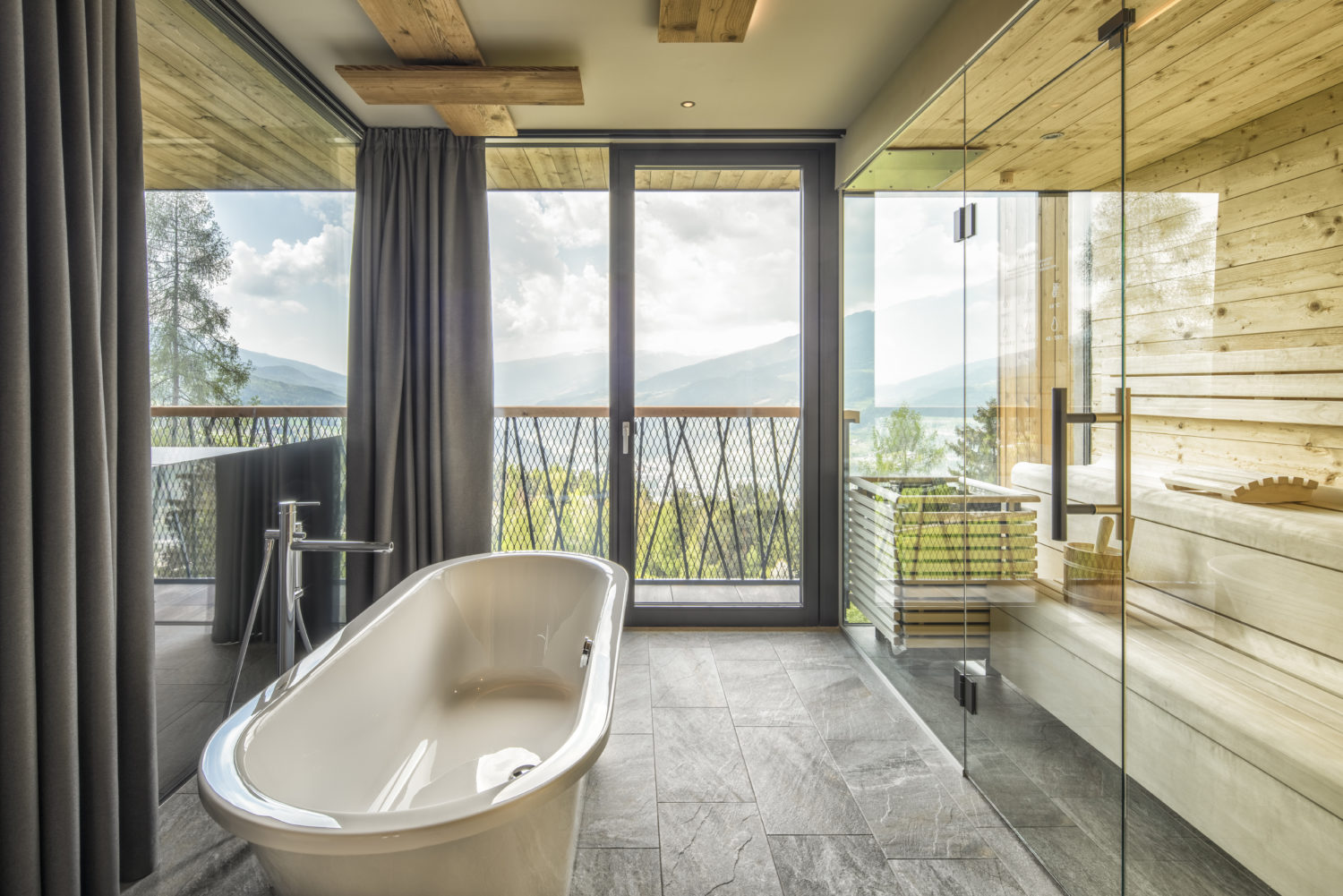 Aside from offering a heart-stirring stay My Abor's in-house spa, Spa Arboris – remains an intrinsic part of the hotel focusing on naturally renewing the mind, body, and soul.
The sublime sanctuary has 10 treatment rooms, 5 saunas, an indoor and outdoor infinity pool, a jacuzzi and various relaxation rooms both indoor and outdoor. Spa Arboris uses a combination of traditional and modern natural wellness practices to aid guests in feeling healthier – both physically and mentally.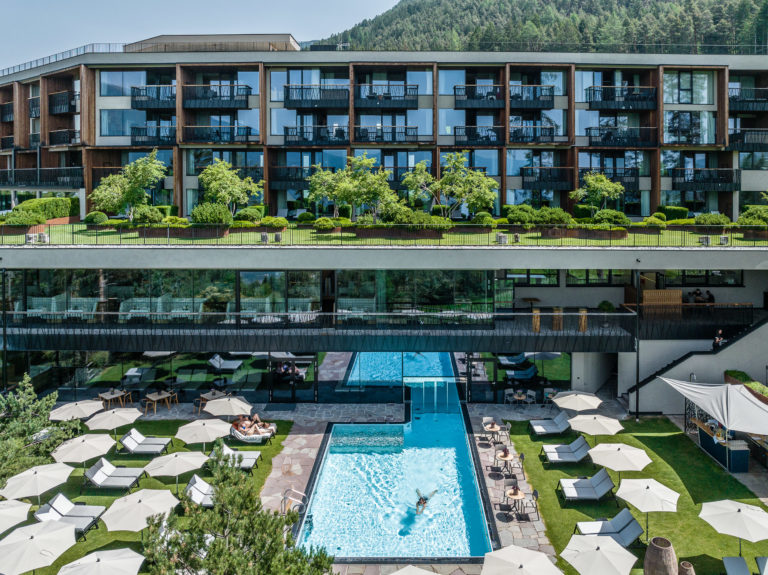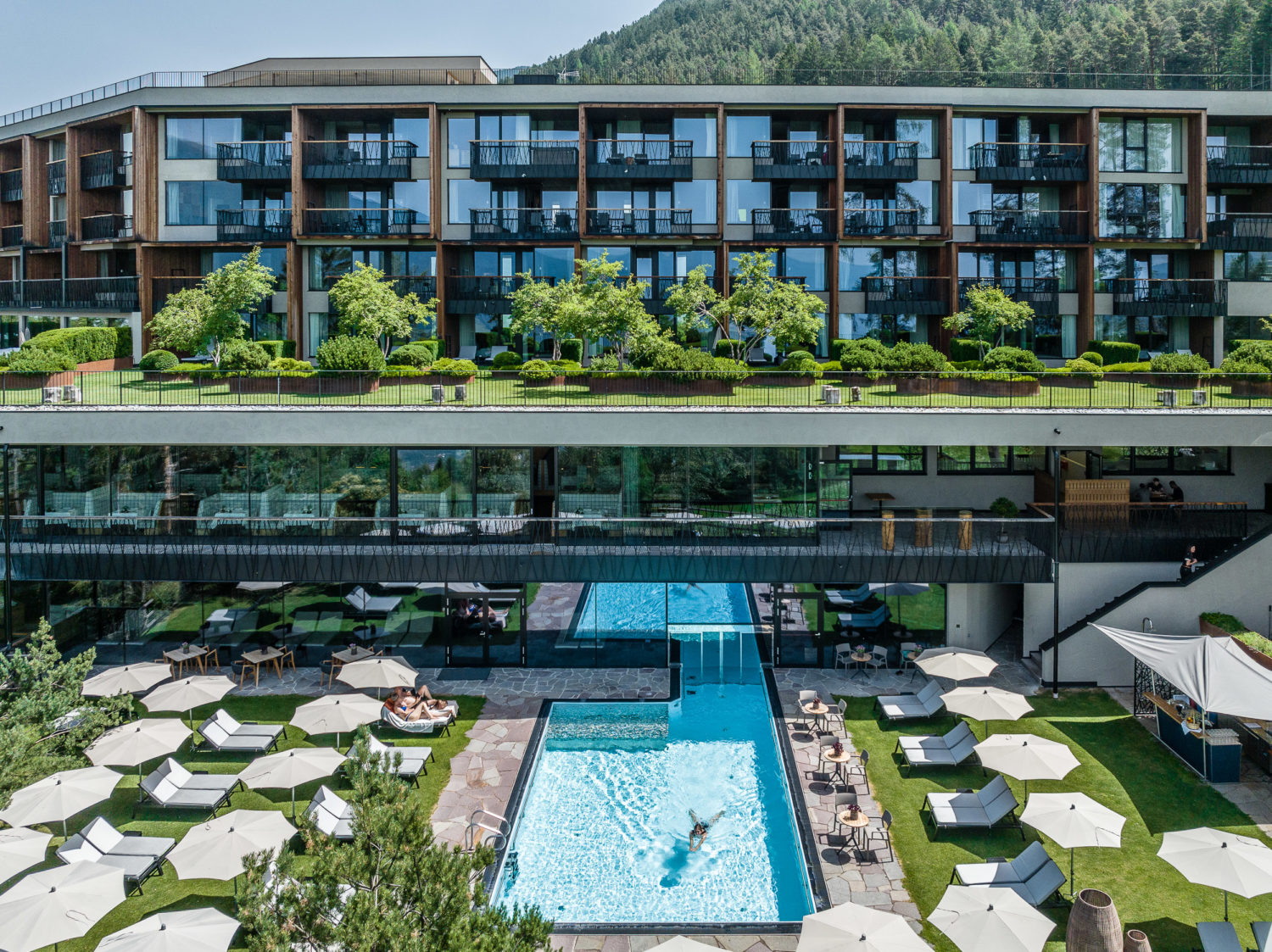 Delve into the culture and attend the bespoke sauna infusion – with varied heat levels, strip down and sit in the heat that blows towards your body as the show commences.
If you prefer to keep your physical body moving look no further than Spa Arboris weekly programme of yoga, Pilates, meditation, hikes and more to keep your body feeling revitalised.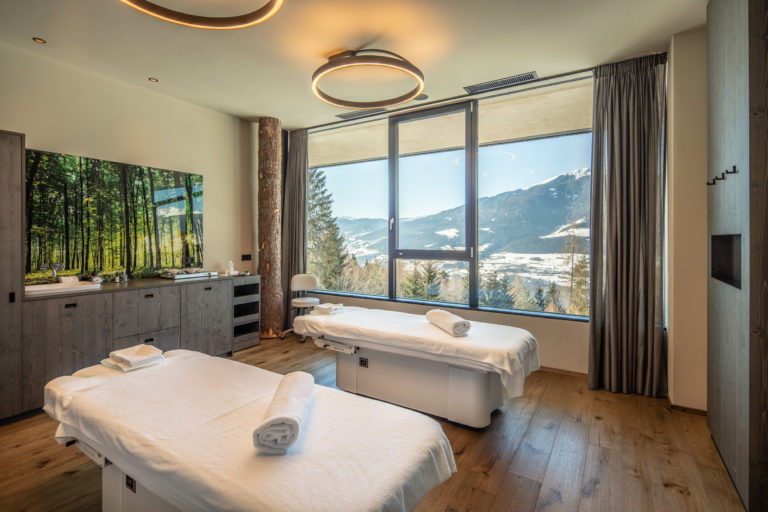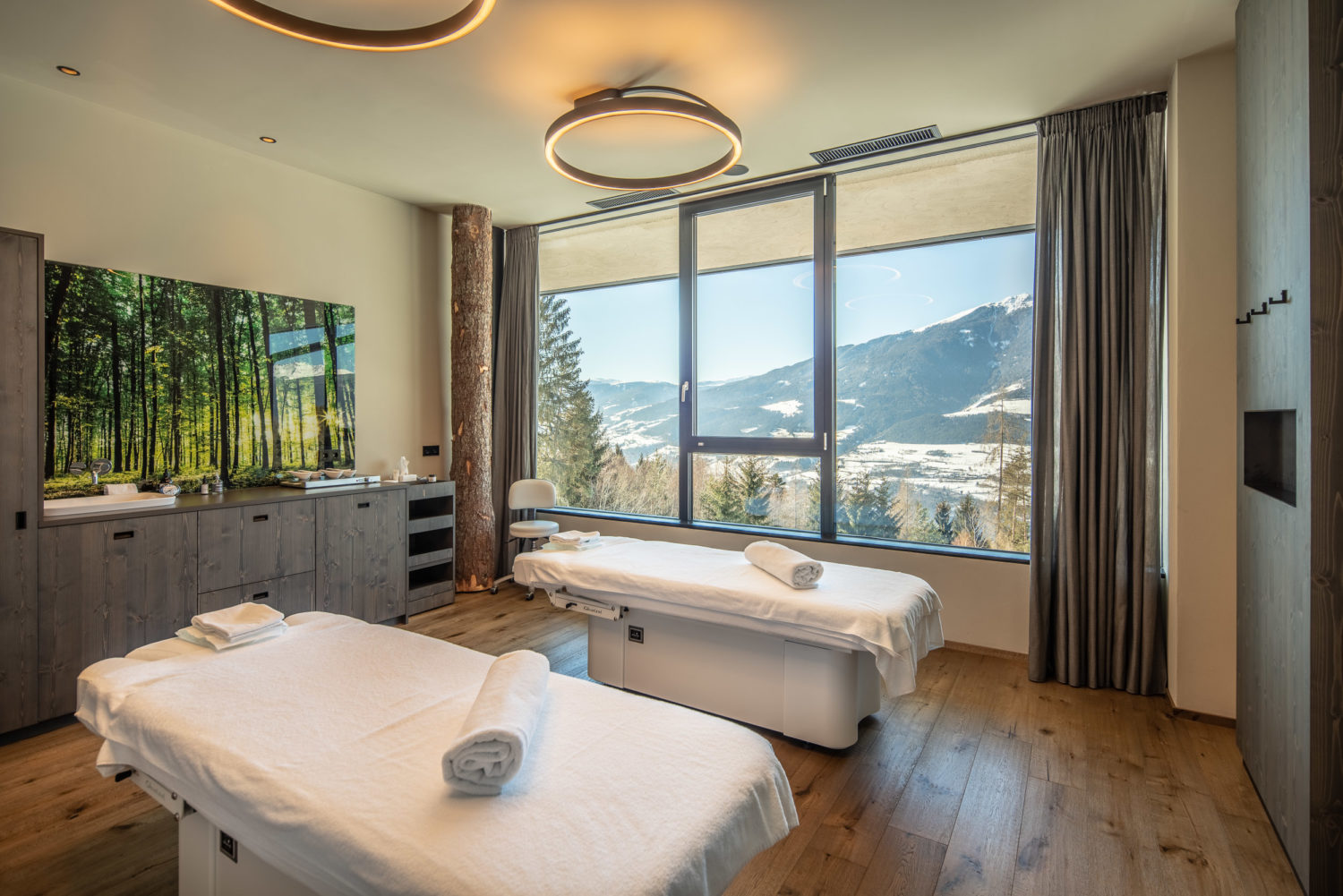 Spa Arboris sets itself apart from regular hotel spas with its dedication to mental well-being. Spa Arboris offers professional mental coaching upon request and will soon offer life coaching. So, rest assured that your mind and body are the focus and will be well looked after.
A hotel devoted to making you feel better than you arrived, delight in Spa Arboris hydration station that offers citrus-infused water, herbal teas, and small snacks on tap.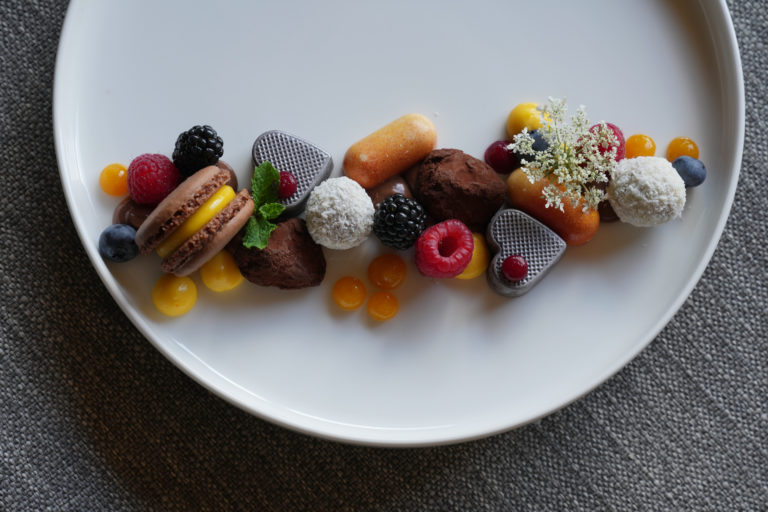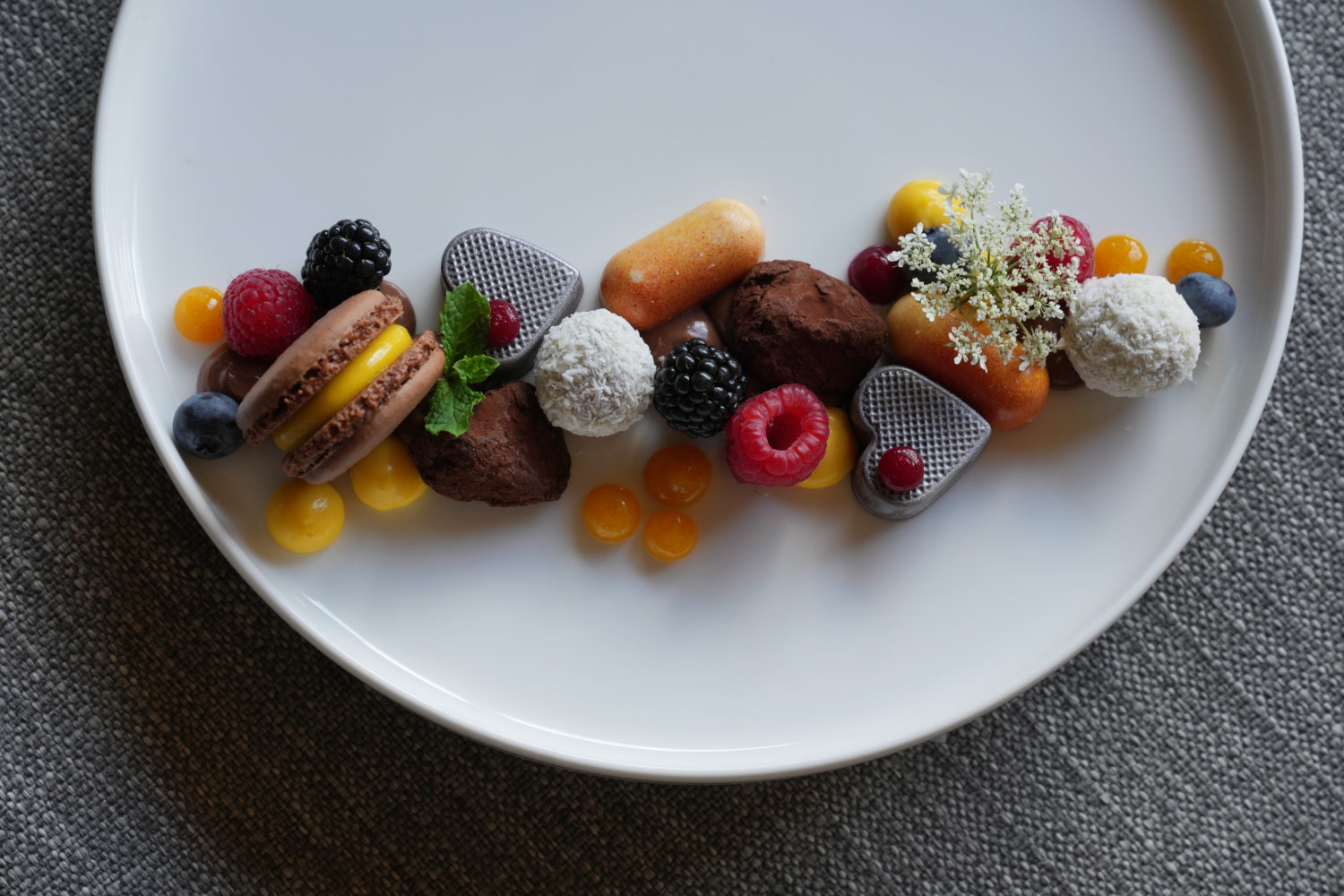 At €225 per person, half-board guests can delight in the South Tyrolian and Italian culinary dishes throughout their stay.
Taking great pride in sustainability across the board My Arbor's dining experience is created with all in mind. Look forward to an innovative menu of meat, fish and vegetarian and vegan options curated daily with fresh and local produce in both a menu and buffet style – the My Arbor restaurant will not disappoint.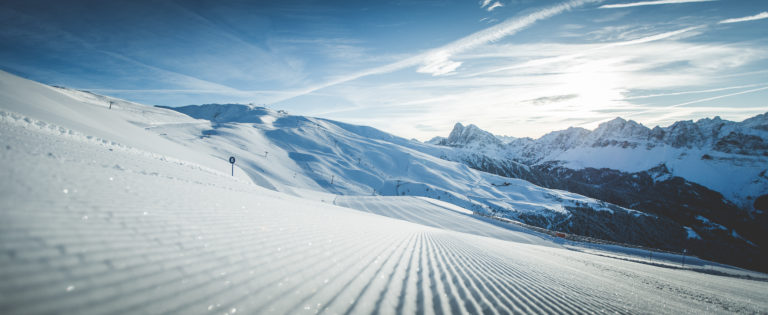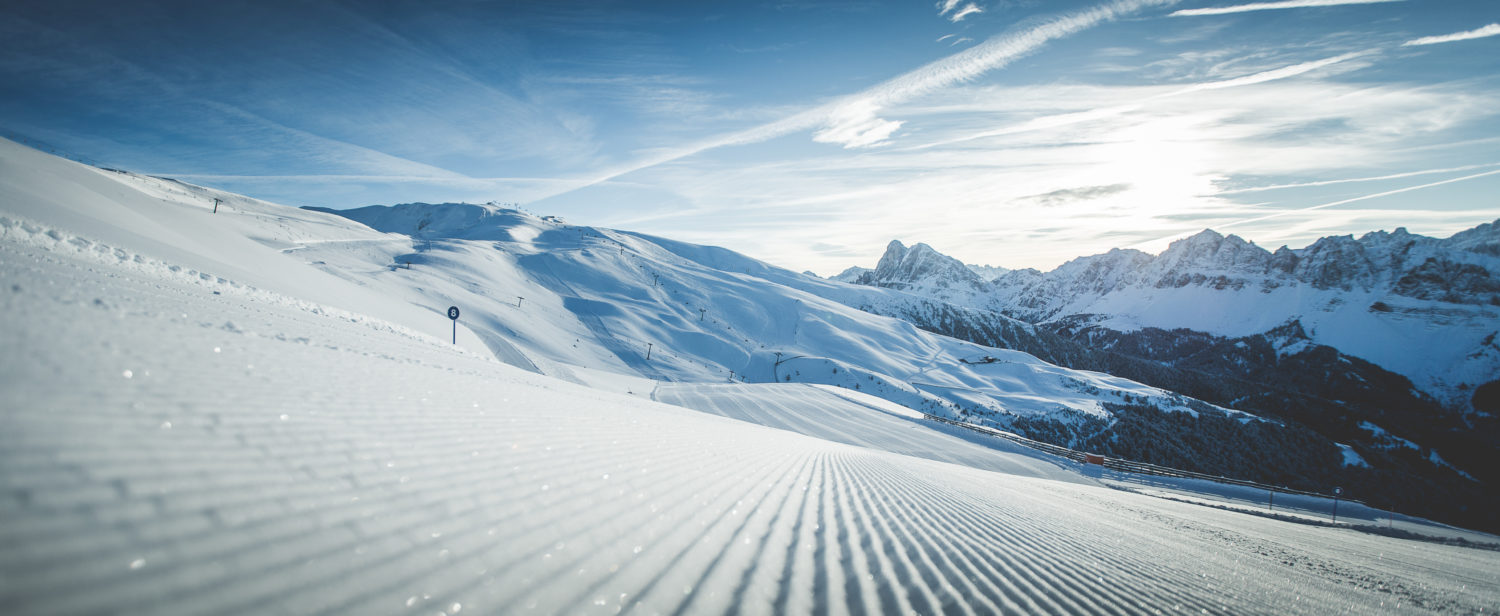 Feast in the intimate dining setting which overlooks a panoramic view of the mountains – allowing you to feel as though you are in a world of one's own.
My Arbor is the perfect all-year-round intimate getaway for you and your loved one to enjoy.
This is an adult-only hotel – 16 years old and up