With the world slowly going chemical-free, it was only a matter of time before beauty salons followed suit. Enter STILL, a wellness salon located in East London's gentrified, Dalston. The company's philosophy is to create a luxurious and mindful beauty experience using only non-toxic, vegan and cruelty-free products in all of their treatments.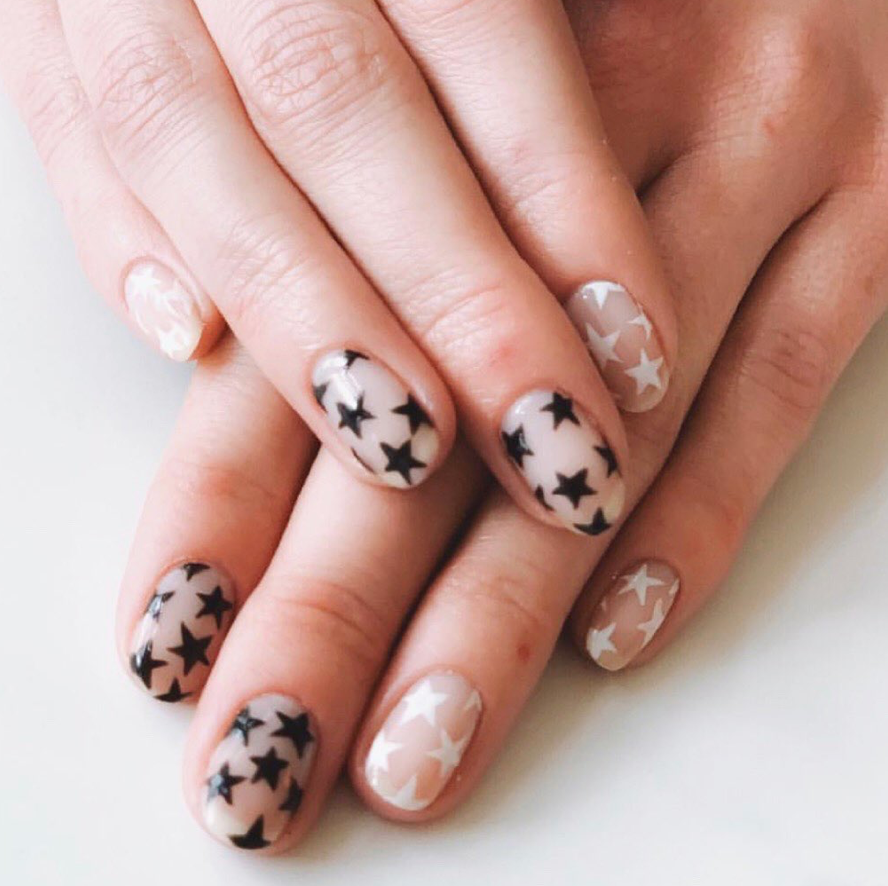 I walked along Kingsland Road during a beautiful and sunny afternoon and walked into STILL, the little boutique evoked a calm energy and was soothing, unlike so many of the typical nail salons that I had experienced previously. There wasn't an outrageously long queue, but an inviting informal atmosphere. I was greeted by Yazmin, General Manager and nail technician. You can also try press-on nails as they already have designed and easy to use.
I was seated in one of their blush pink velvet arm chairs, ready for my first treatment – the Luxury Icelandic Soak/Massage and Kure Bazaar 10-Free Polish Pedicure, with a soothing lemongrass herbal tea and enjoying the silky vocals of Jhene Aiko and Alina Baraz.
Yazmin carefully placed each of my feet into a steaming tub of hot water featuring a blend of sustainably sourced Icelandic sea salts, seaweed and herbs, followed by a foot and leg scrub using mix of Icelandic sea salts and organic essential oils scrub. The treatment was finished with a leg and foot massage using a relaxing blend of natural Icelandic oils, before painting my toes with a non-toxic polish.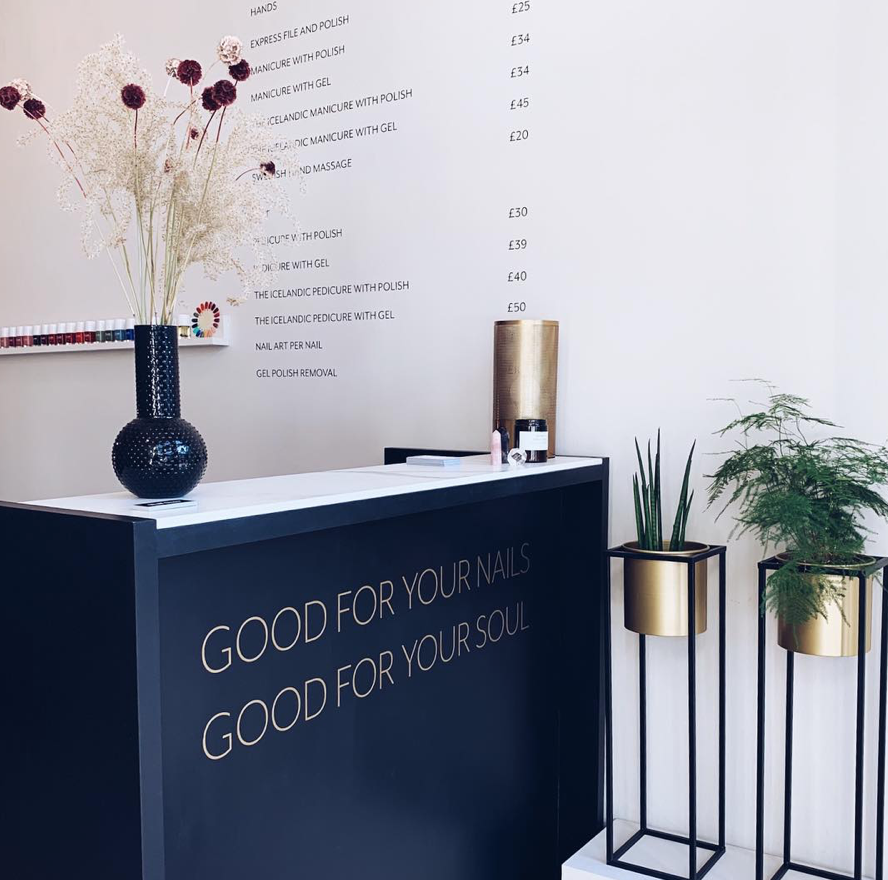 I was invited over to one of the desk's used for their favourable nail art manicures. I looked over their menu of delicate and intricate patterns and was eager to try one of their cosmic nail looks that I had adored for so long on Instagram. Sadly, Yazmin, professed that she was not one of the nail artists. However, she did jazz up my signature nude look with a little gold dot on each nail and I was obsessed.
I discovered that STILL was a vision by Yazmin's mother. She spotted a gap in the market for wellness in nail salons and combining her love for Iceland and their flair for natural, organic products, STILL was born.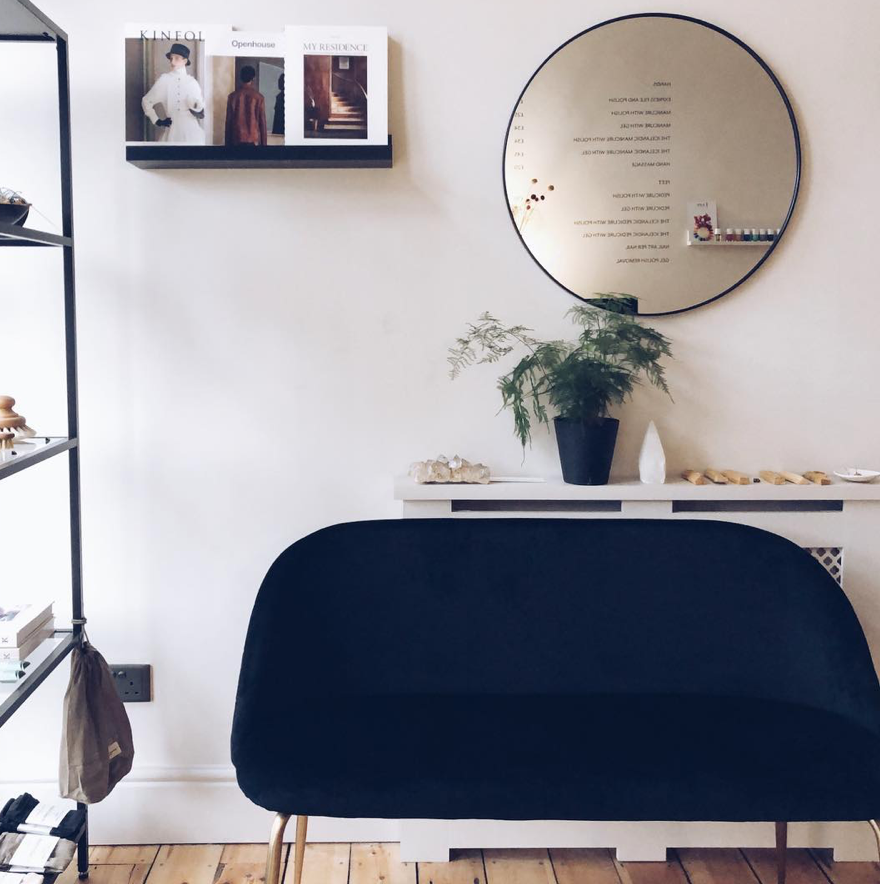 The Icelandic inspiration can be seen in the decor of the store, with bright white walls, black features and gentle gold accents throughout. My favourite feature were the crystals glittering all over, including large chunks of quartz sending beams of energy above the entrance leading to the light and airy treatment room located at the back.
One month after visiting STILL, there was not a single chip on my nails and if it wasn't for the tell-tale signs of nail growth, I would have been happy with that manicure for the rest of my life. For now, I will settle for monthly visits.
STILL
450 Kingsland Road, Dalston, London. E8 4AE