Introducing the New GHD duet style, the first 2-in-1 hot air styler that transforms hair from wet to styled, with no damage!
The scientists and engineers at GHD have achieved the impossible. Taking 21 years of heated styling and drying expertise and combining the science of convection and conduction, ghd has created breakthrough AIRFUSIONTM technology. AIRFUSIONTM technology brings together the power of air flow and the performance of actively heated styling plates to deliver a sleek, smooth and glossy style. Directly from wet hair without damaging it.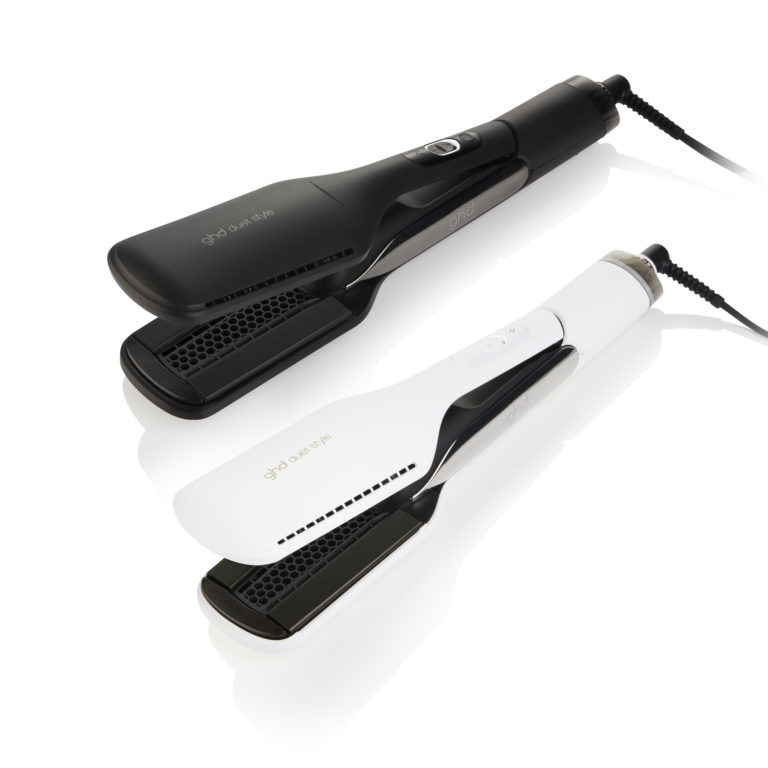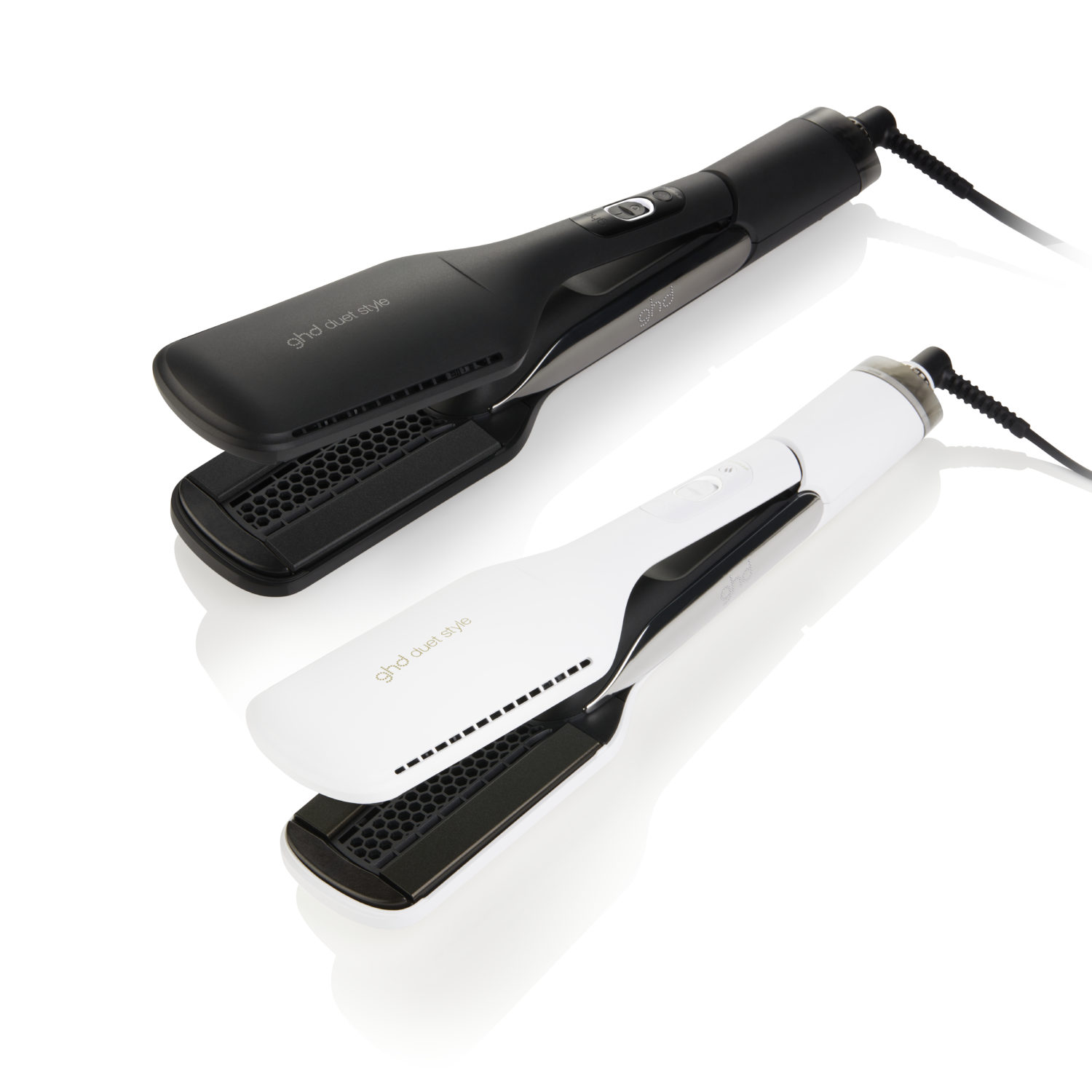 How it works…
The unique air filter design allows for maximum airflow to be drawn into the air styler, guaranteeing powerful performance to quickly dry and style hair with just one tool.
That airflow is propelled by an ultra-compact brushless digital motor, delivering a precise air speed with reduced turbulence and low sound levels, for a more pleasant, refi ned styling experience at home or in the salon. The airflow passes through a heater to reach the optimum temperature for drying without damage, and then passes into the drying chamber.
The ultra-concentrated airflow exits the styler through an expertly designed air grille working in synergy with 4 smart, actively heated, low-temperature plates to efficiently dry and style hair simultaneously, for faster styling and unprecedented hair results*, with just one tool.
Infinity sensors predict your hair's needs to maintain an optimal low styling temperature from root to tip, meaning you experience a best-in-class drying performance whilst respecting your hair's natural moisture, for wet to sleek styling with no damage*, no sizzling or burning smell, just unprecedented beautiful and soft hair results, for up to 48h.
Concentrated airflow inside the chamber is directed outwards through expertly designed, angled root drying vents, at an even lower temperature, ensuring a comfortable yet optimal root drying performance, with no extreme heat.
Featuring a unique ghd styling chamber which combines state-of-the-art internal airflow aerodynamics with 4 smart low-temperature plates, ghd duet style efficiently dries and styles hair simultaneously, with faster styling and superior hair results.
ECO-FRIENDLY
Designed with ultra-powerful performance, efficiency and aesthetics at its core, our unique eco-friendly aerodynamics also minimises energy waste, for up to 45% less energy consumption.
LOWER SOUND
The bespoke acoustic system offers lower sound levels**, for a more pleasant and refined stylingexperience at home or in the salon.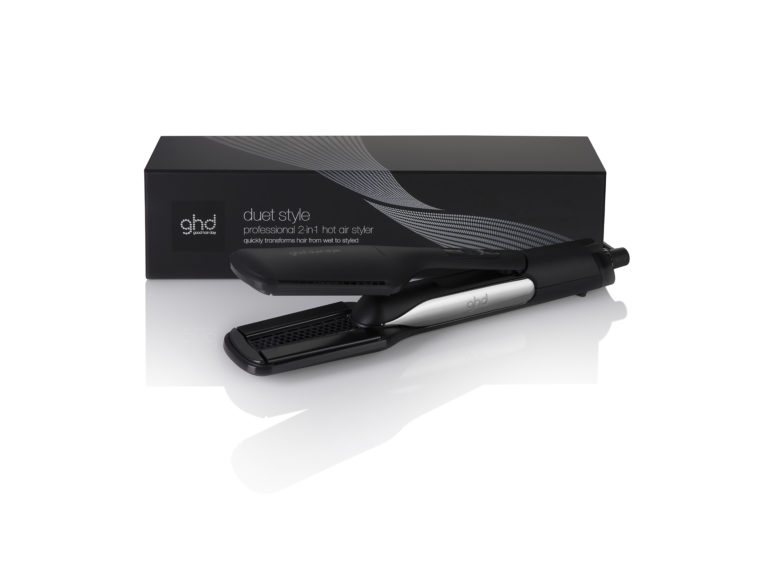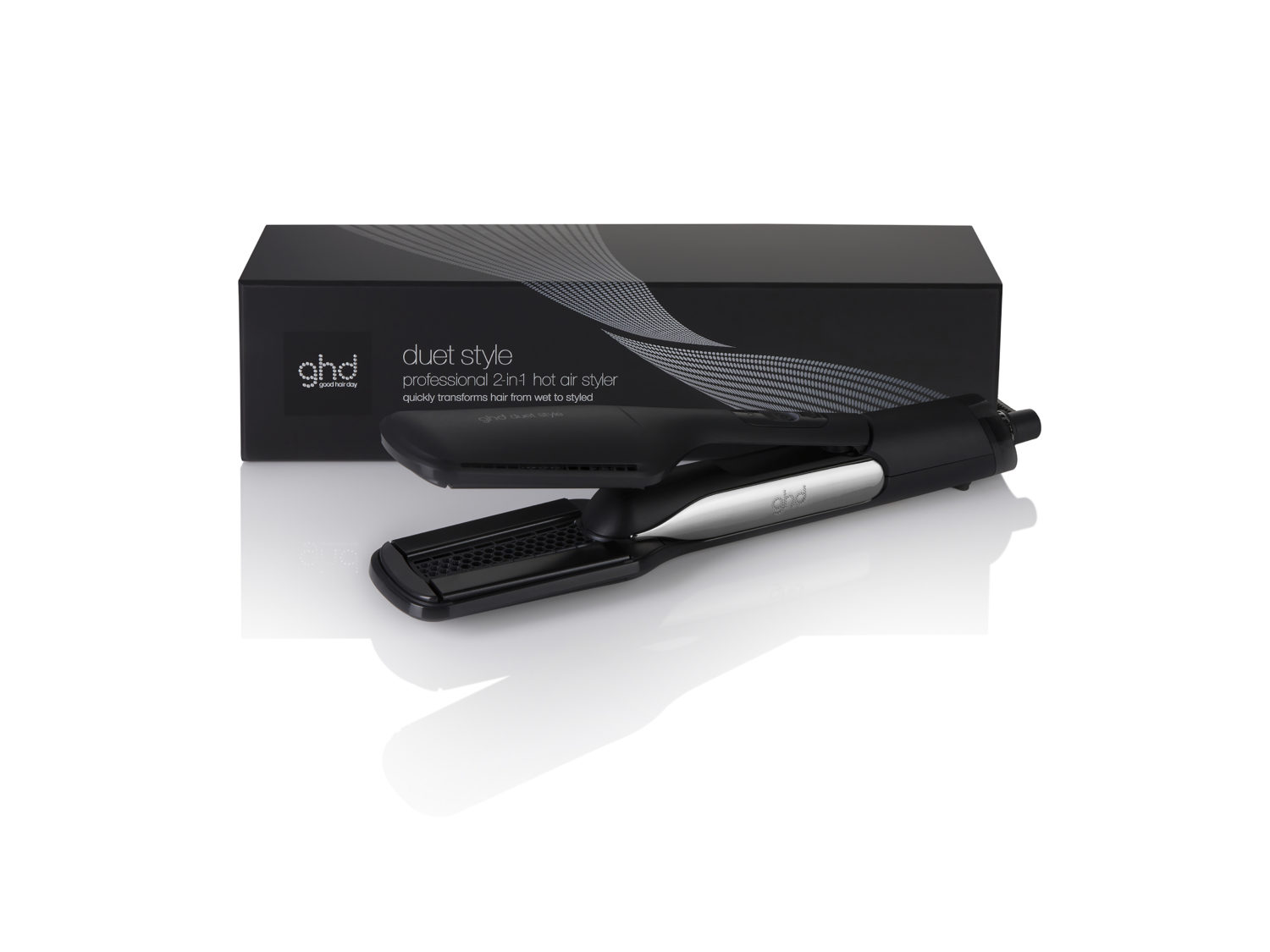 Launching alongside Duet Style is Sleek Talker (RRP £35/€40), a wet to sleek styling oil with heat protection that helps smooth, soften and replenish hair, maximising heat styling performance for long-lasting professional results. Made with the ghd heat protection system, this advanced formula is the perfect power couple for wet to sleek styling with ghd duet style.
The new GHD Duet 2-in-1 hot hair styler is available for £379 online at ghdhair.com