We have compiled a luxurious gift guide full of beautiful gift ideas from our favourite beauty brands. Whether you're looking for someone else or treating yourself to something special, there's something for everyone.
Happy Chinese New Year, with love from ARCADIA.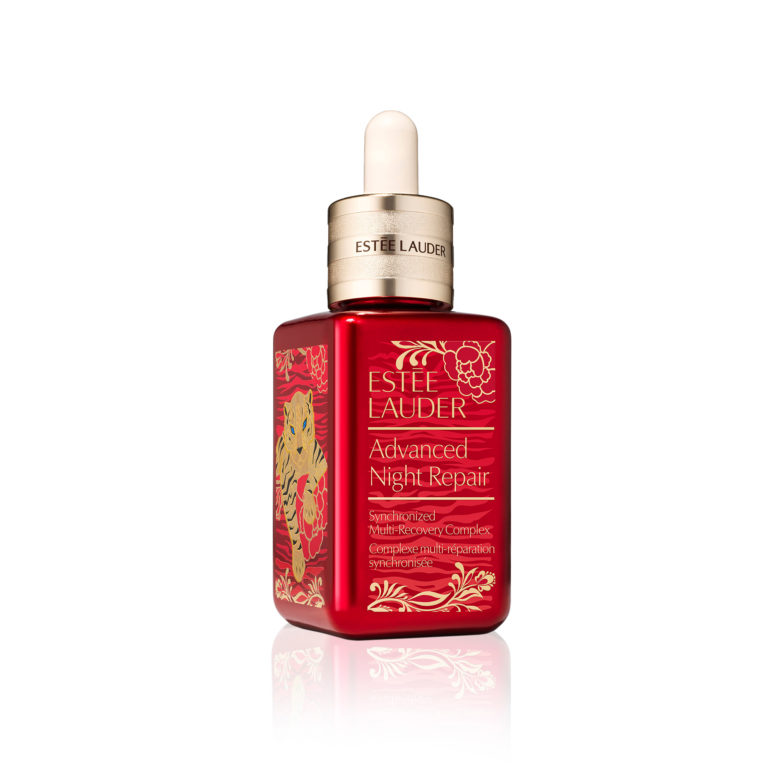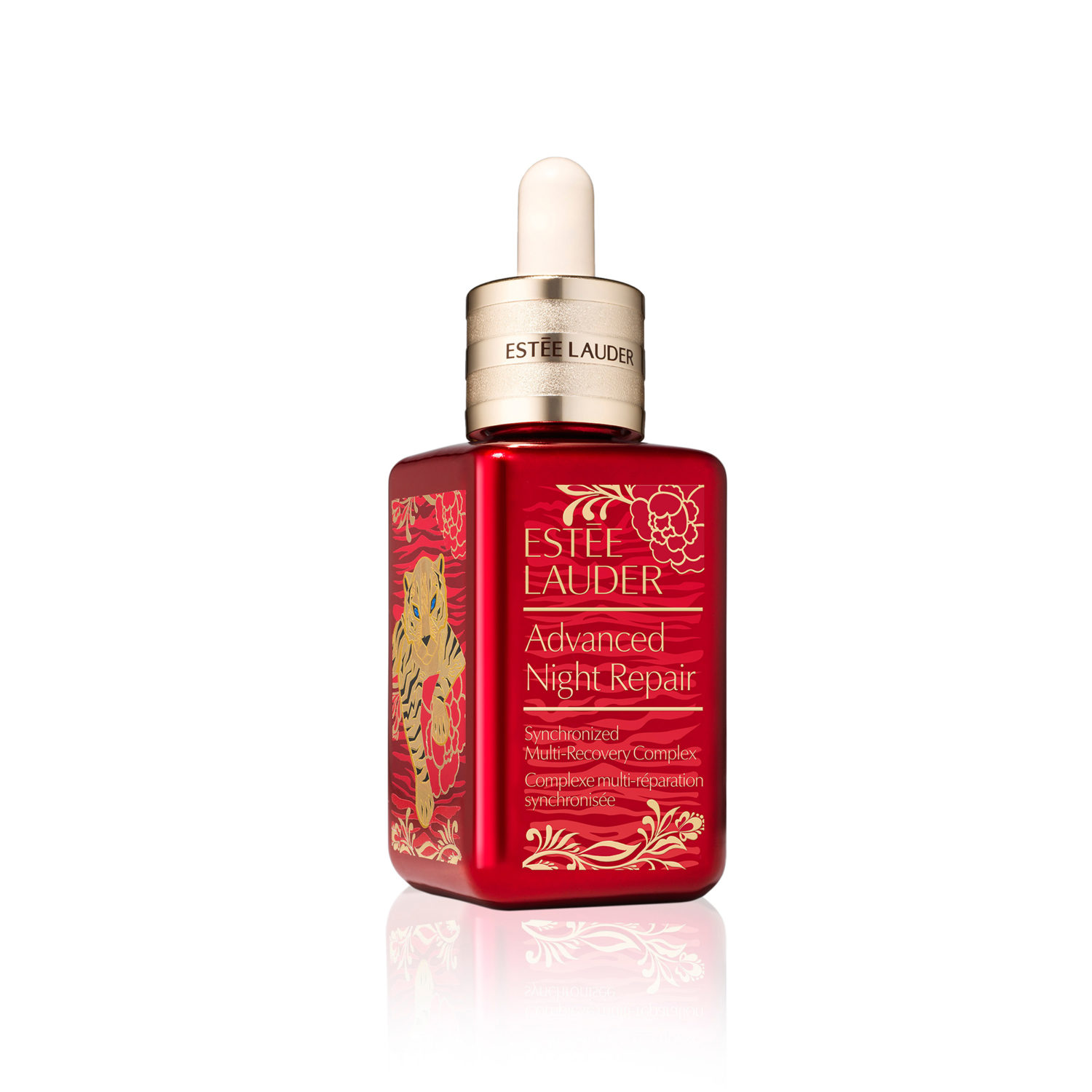 Estée Lauder Advanced Night Repair
£82 50ml
Celebrate the season with a limited edition "lucky red" bottle of the UKs #1 Serum with a charming Year of The Tiger design.  A great treat for a loved one (including yourself), and the perfect way to start the new year with a bottle of good fortune for your skin.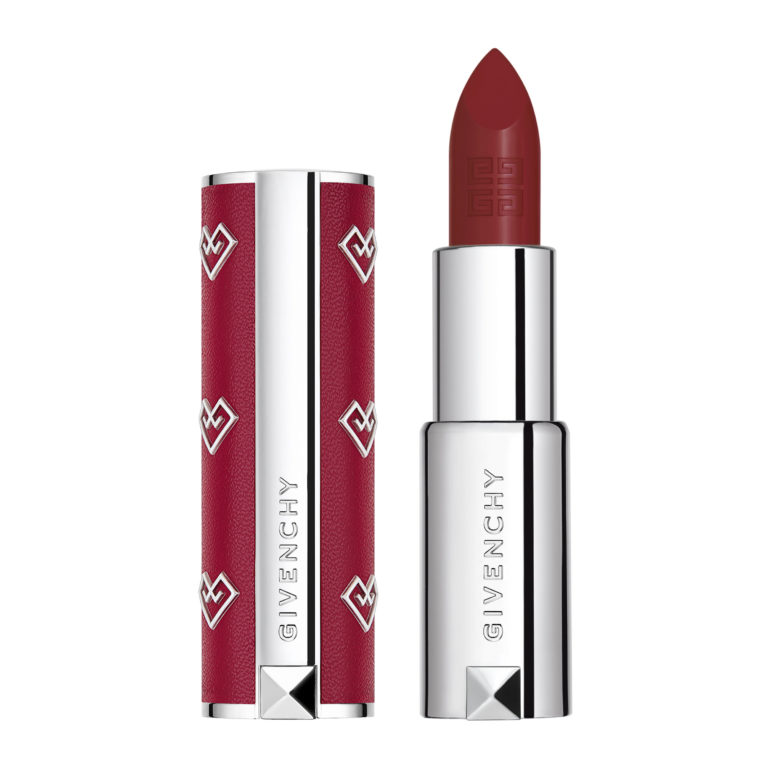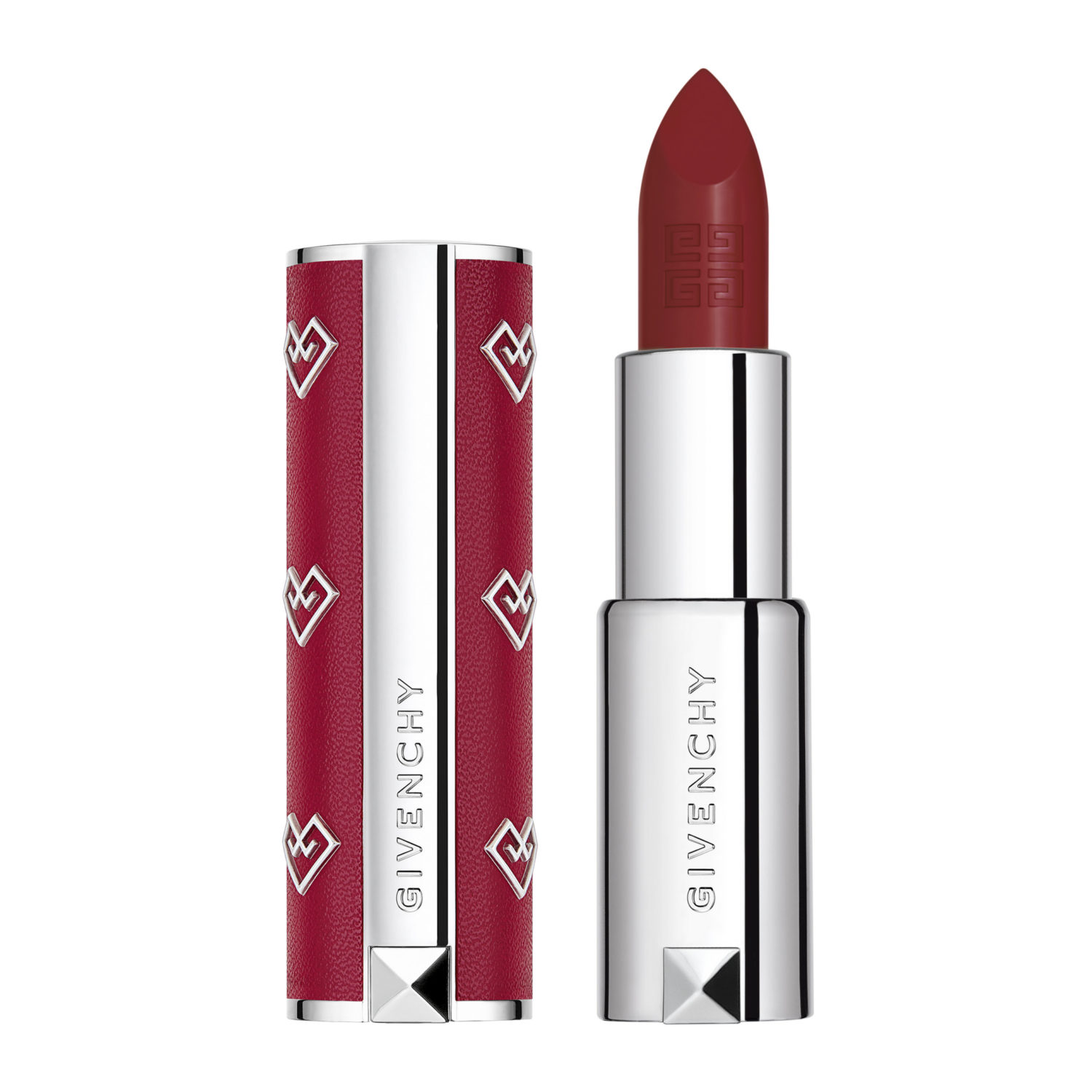 Givenchy Le Rouge Lunar New Year Edition Lipstick
£32
Givenchy celebrates the Lunar New Year with a limited edition of its must-have iconic matte lipstick, Le Rouge Deep Velvet, in its bestselling shade Rouge Grainé N°37.
For the occasion, the Le Rouge Deep Velvet case is dressed in sumptuous red and adorned with silver heart ornaments inspired by the Givenchy's signature logo which has been beautifully reinvented to celebrate the Lunar New Year.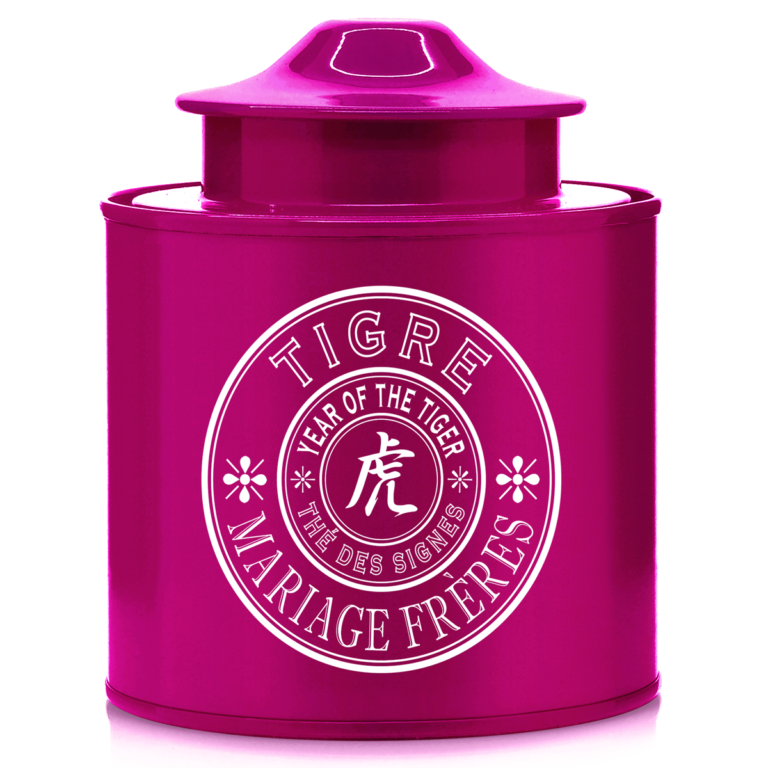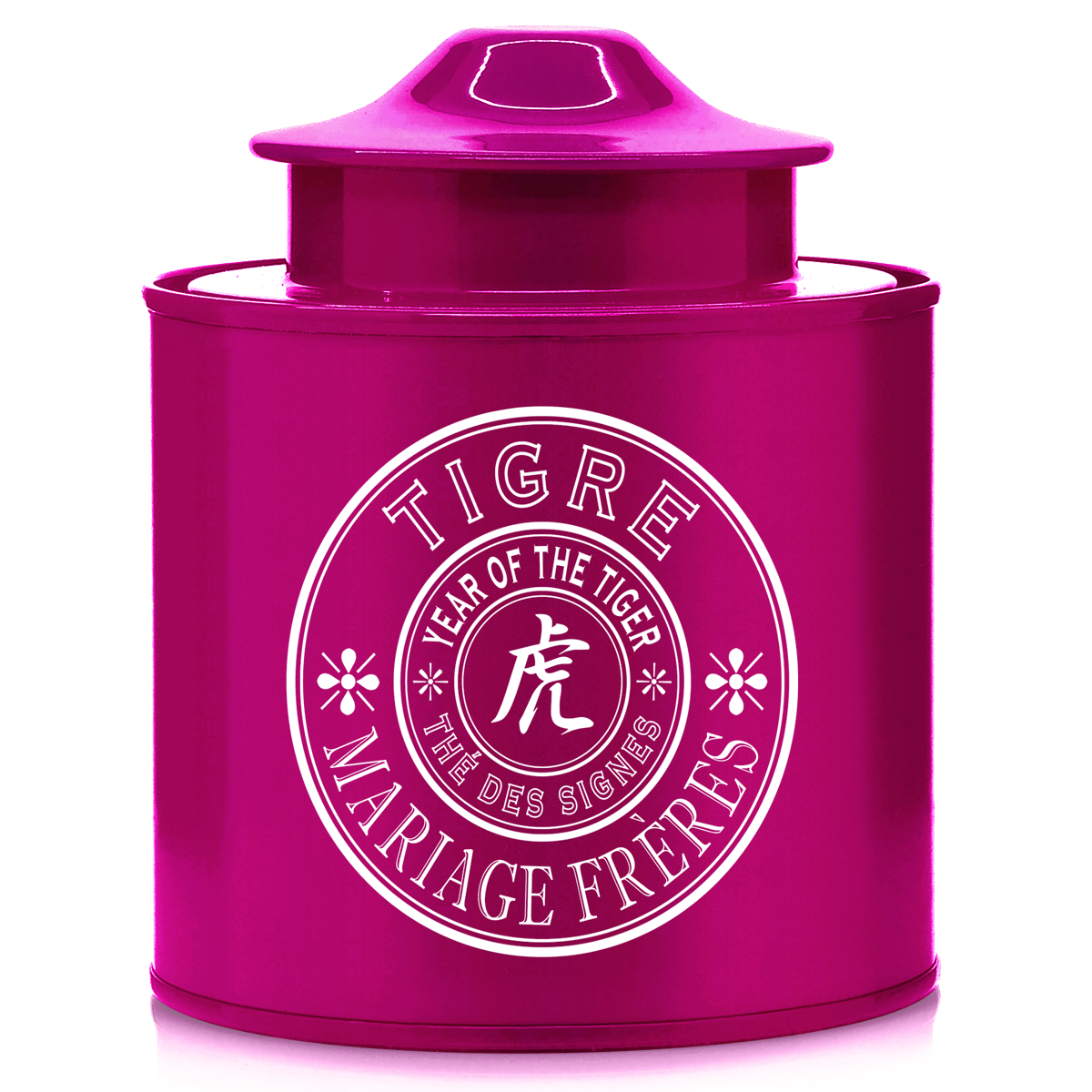 Mariage Frères Tigre Tea
£26 100g
Luxury French tea brand Mariage Frères has added a new blend to its Thé Des Signes® Chinese zodiac collection, Tigre, to welcome the Year of the Tiger. Regal and courageous, dynamic and loyal, the sign of the tiger brings warmth and positive energy to those around him. As such, the Tigre blend is a bold composition of black tea sprinkled with golden tips with a magical aroma of cedar, pine needle balm and hint of sunny bergamot. Tibetan goji berries – the signature ingredient of the Thé Des Signes® range – add a full and energising fruity note to the composition that's rich in antioxidants.
Drawing inspiration from the layered pagoda towers that can be seen throughout historic East Asia, the tea is presented in a deep fuchsia tin that features a list of not only the previous Years of the Tiger, but the Years of the Tiger to come – signifying beginning a new era with happiness.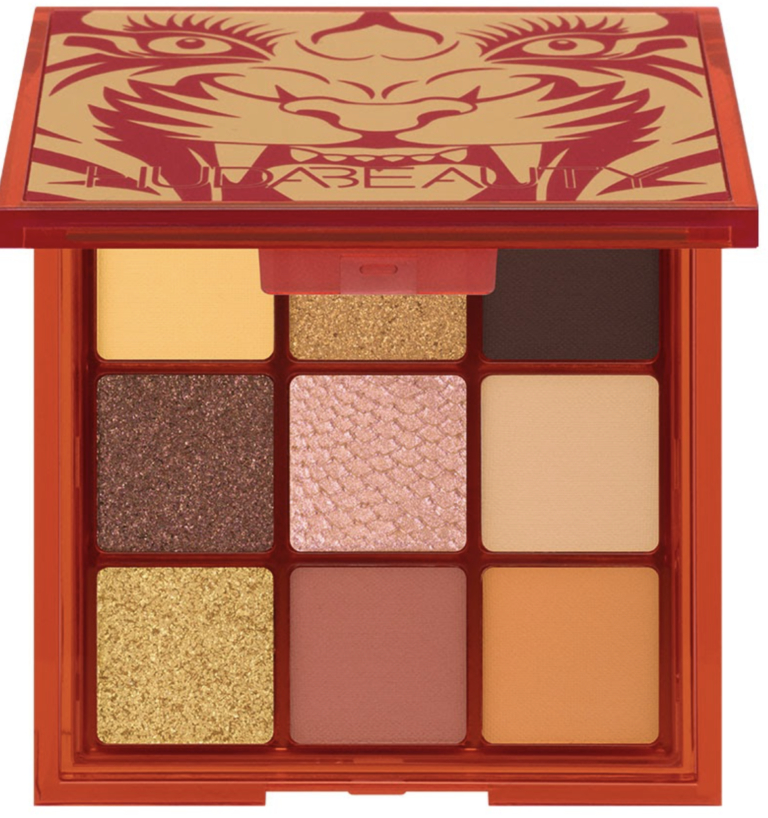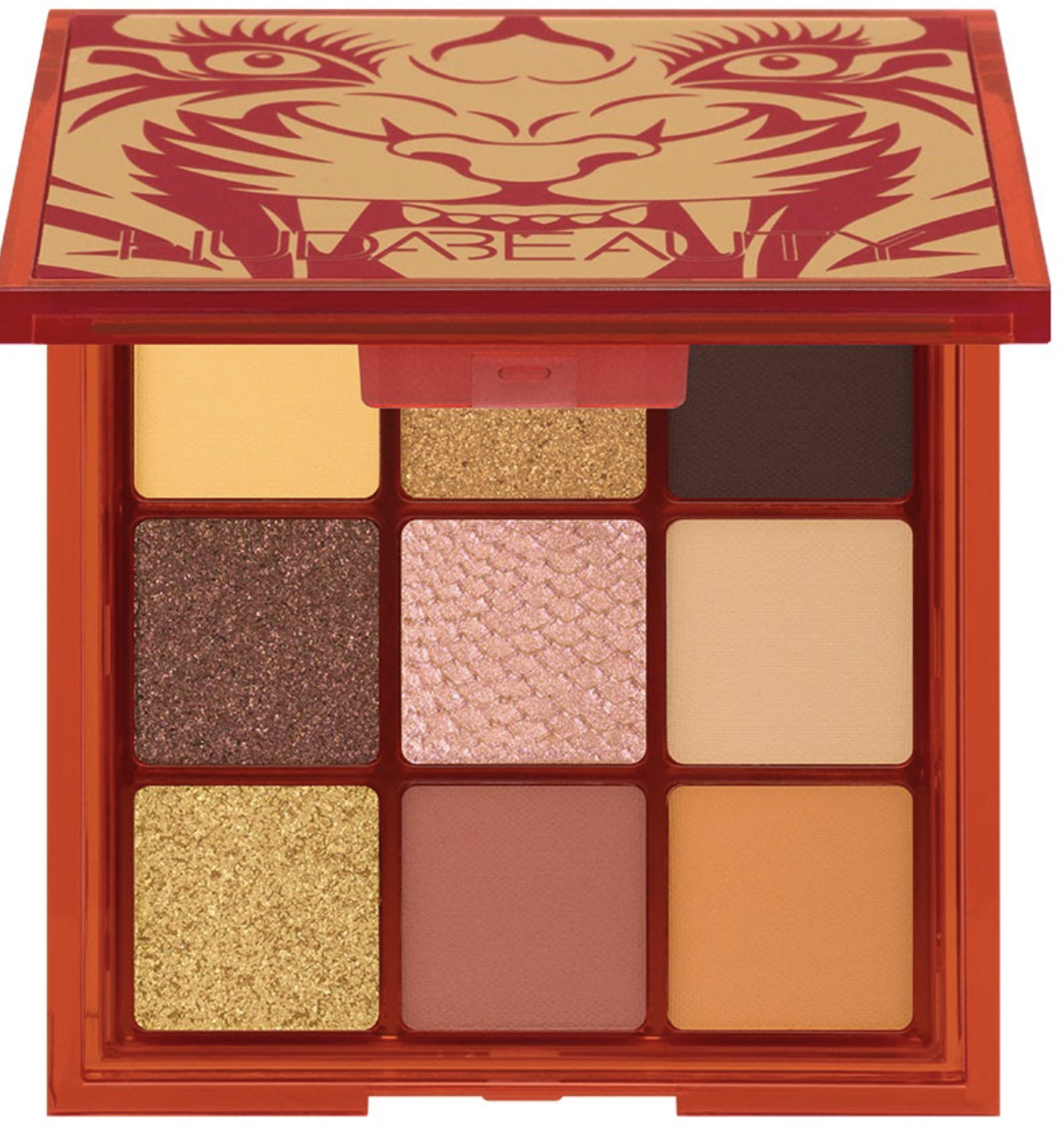 Huda Beauty Tiger Wild Obsessions Palette
£27
Huda Beauty have launch their first-ever collection in celebration of the Lunar New Year. This is a limited-edition palette in a super exclusive shade in collector's edition packaging.
The nine-well champagne gold palette is modern, daring, and insanely alluring and is loaded with taupe neutrals, energetic yellows, dreamy golds, buttery browns, and shimmery shades. The palette contains four luxe and innovative textures and includes one 3D embossed terracotta pink python print. The creamy mattes blend seamlessly on the lid, while the stunning, semi-sheer metallics add extra glam, and the high-drama foil metallics bring unreal dimensions to any eyeshadow look.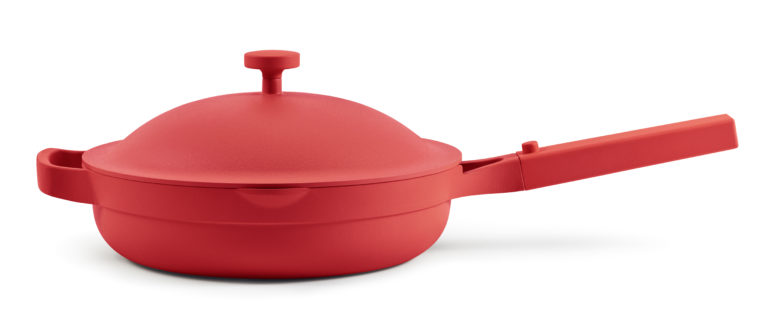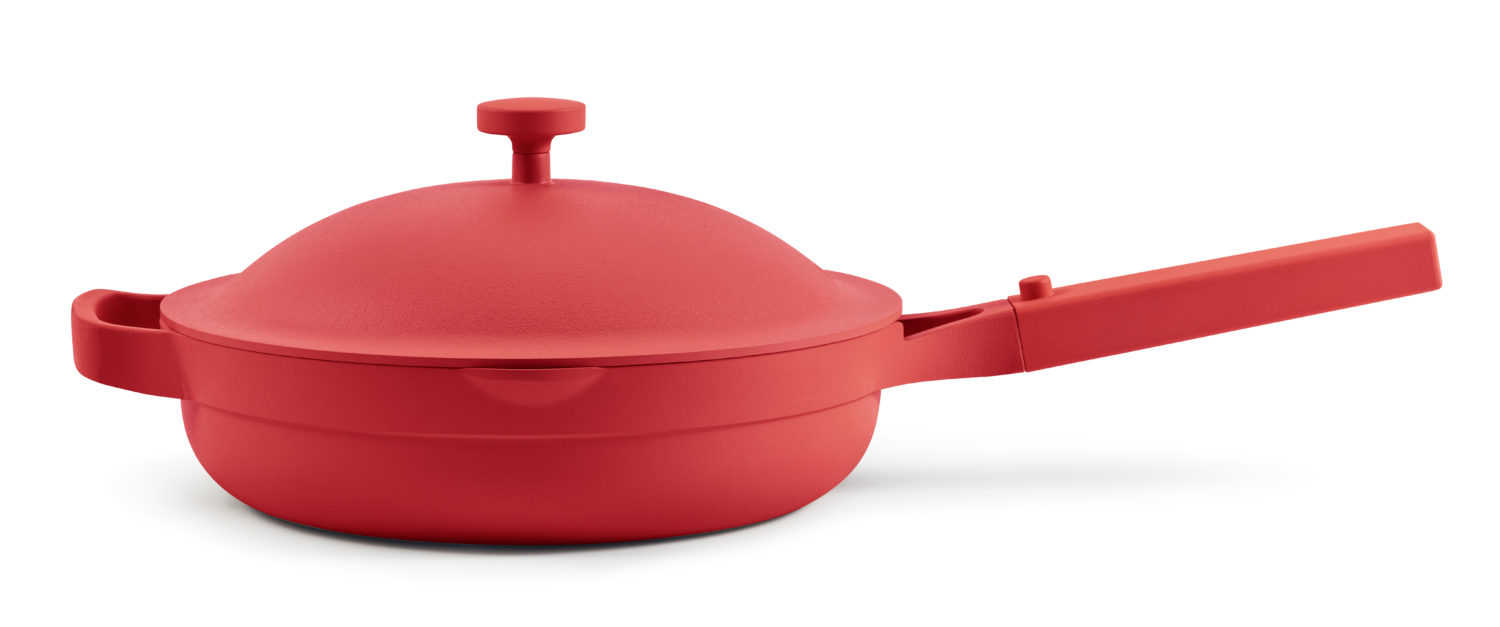 Always Pan
£125
As it is tradition during Lunar New Year to gift loved ones with little red envelopes full of money as a symbol of good luck and fortune, Our Place are honouring this custom by tucking a set of 6 limited-edition lucky red envelopes — beautifully designed by Chinese artist Vanilla Chi, with a nod to the Year of the Tiger — into each Always Pan or Perfect Pot.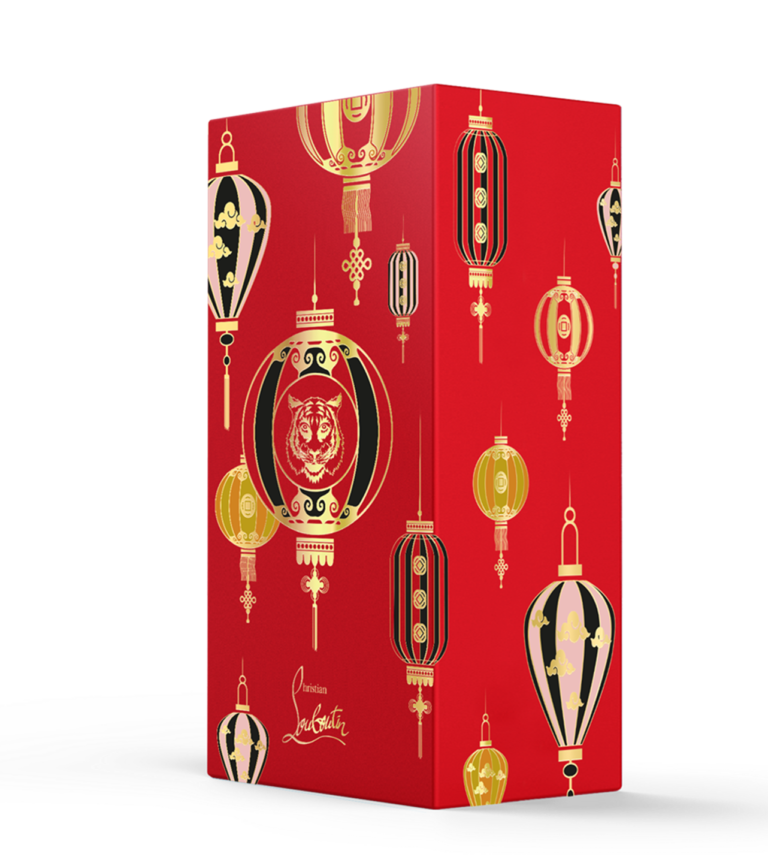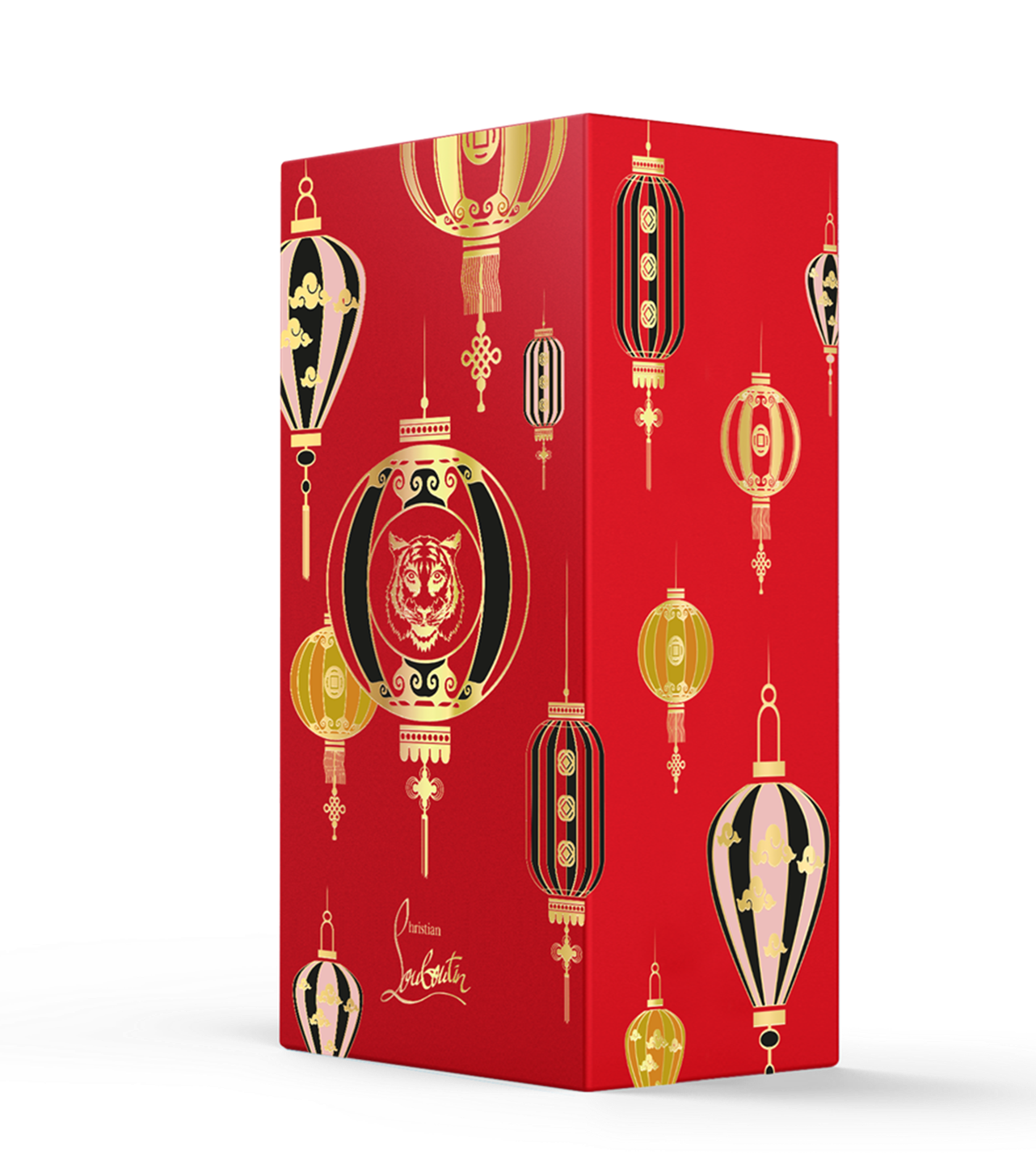 Christian Louboutin Loubiworld
£225 90ml
Inspired by Christian Louboutin's dreams and faraway travels, Loubiworld is a collection of stunning fragrances for you to explore. Each bottle is carefully designed to look like a work of art on your dresser is covered in a red lacquer and crowned with a silver unique ornate cap.
The collection has recently added three new additions, these bottles are lacquered with a deep burgundy and illuminated by the orange-gold rays of three sophisticated caps. To celebrate the Chinese New Year an opulent limited edition sleeve has been added to these stunning fragrances.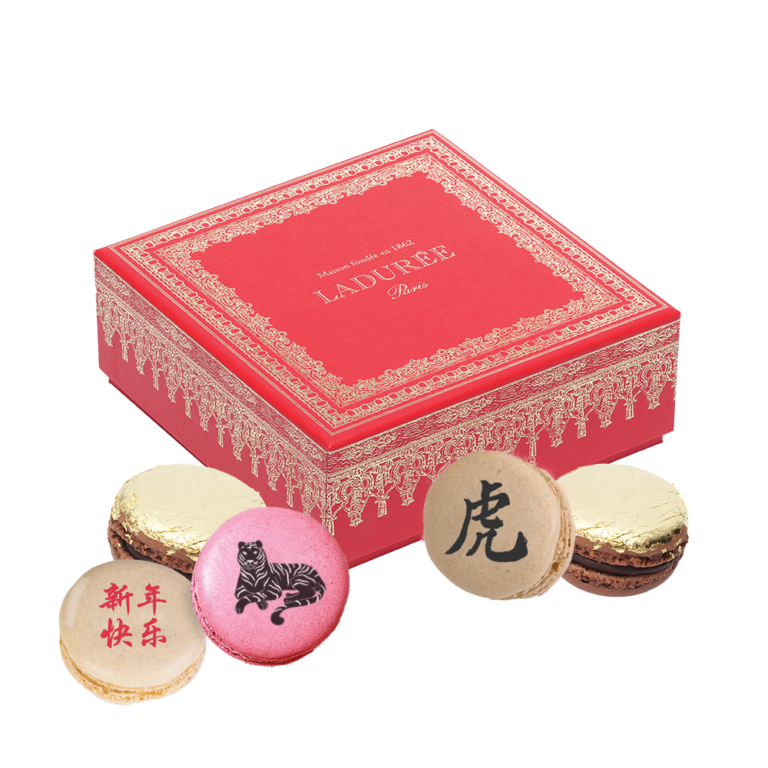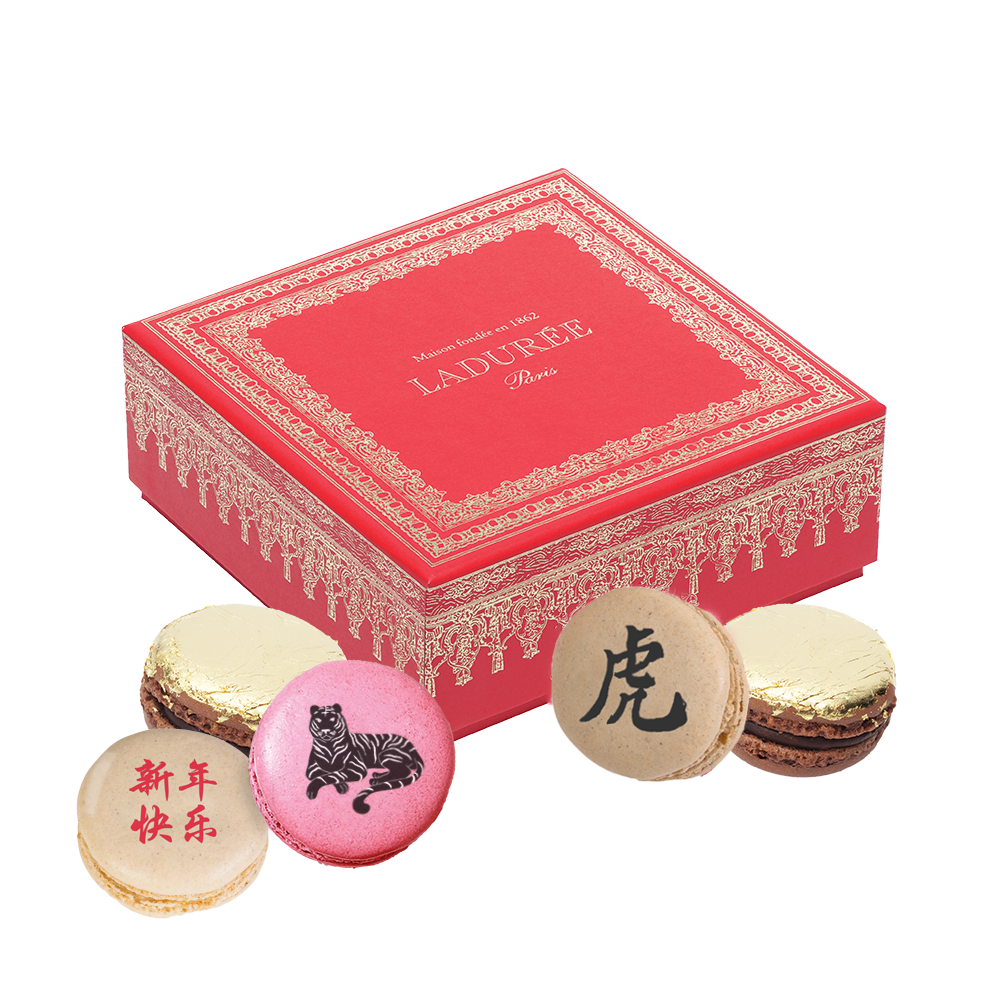 Ladurée Exclusive Chinese New Year Gift Box
£36
Celebrate the start of the Chinese New Year of the Tiger with Ladurée's limited edition macarons and gift box.
This exclusive Chinese New Year box includes two gold chocolate macarons, two personalised tiger emblems raspberry flavoured macarons, two 'Happy Chinese New Year' calligraphy vanilla flavoured macarons and two tiger calligraphy caramel flavoured macarons.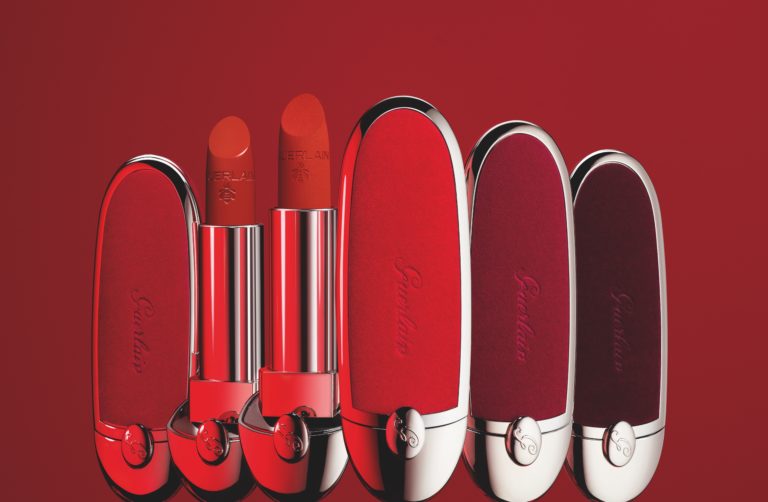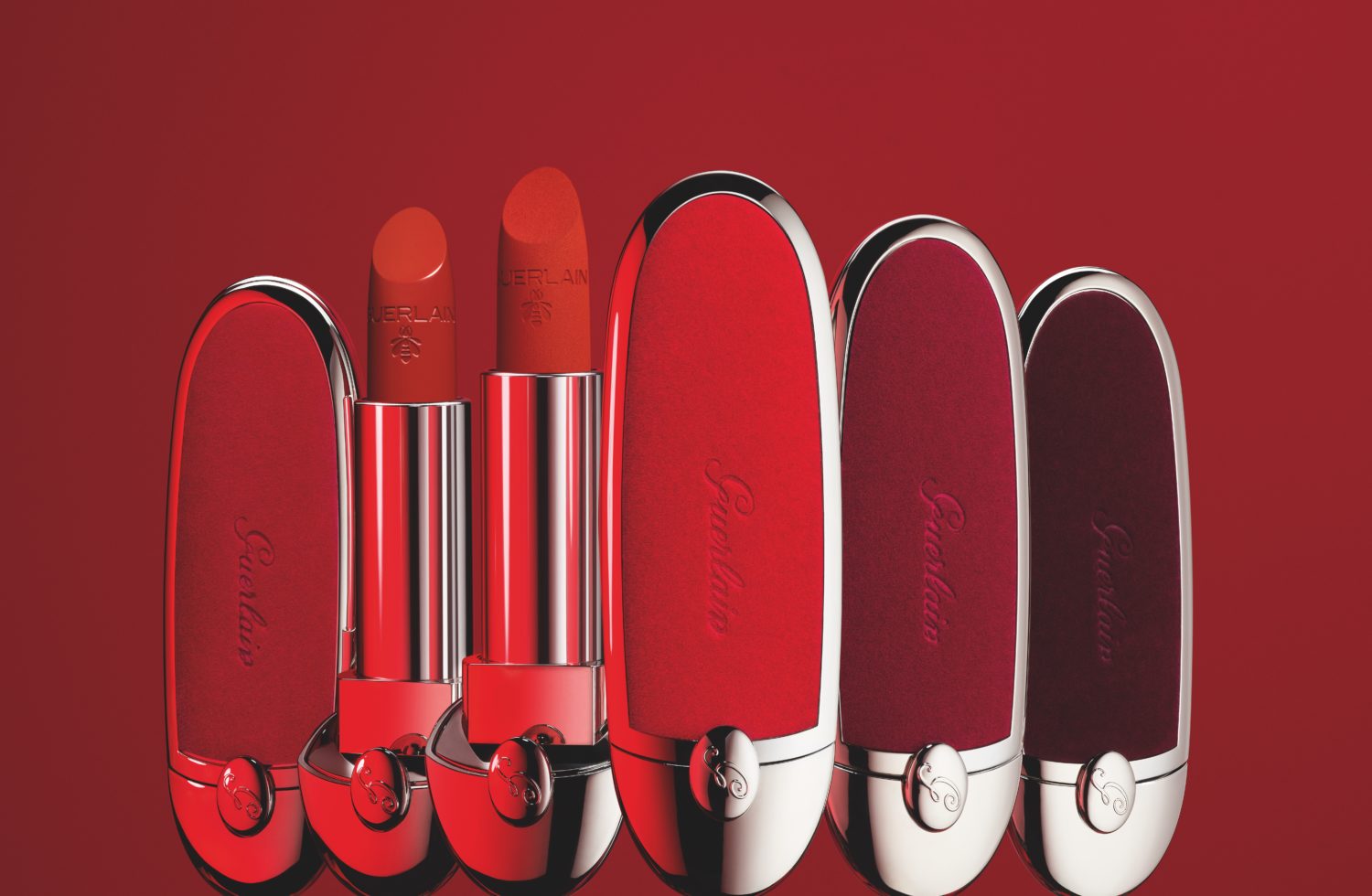 Guerlain Rouge G lipstick
£26 (Lipstick) £21 (Case with engraving included)
To celebrate the beloved Legendary Reds collection, Guerlain has redesigned one of the iconic cases with a red velvet wrap. Add a personal touch with an engraving of your choice. Choose from a selection of three beautiful red lipsticks; 1830 Rouge du Tigre is the first red shade ever created by Guerlain and was inspired by Asian lacquer art, 1870 Rouge Imperial was influenced by the fabrics worn by the royal figures of 19th century and 1925 Roi Des Rouges a shade Guerlain created to celebrate the roaring 20s.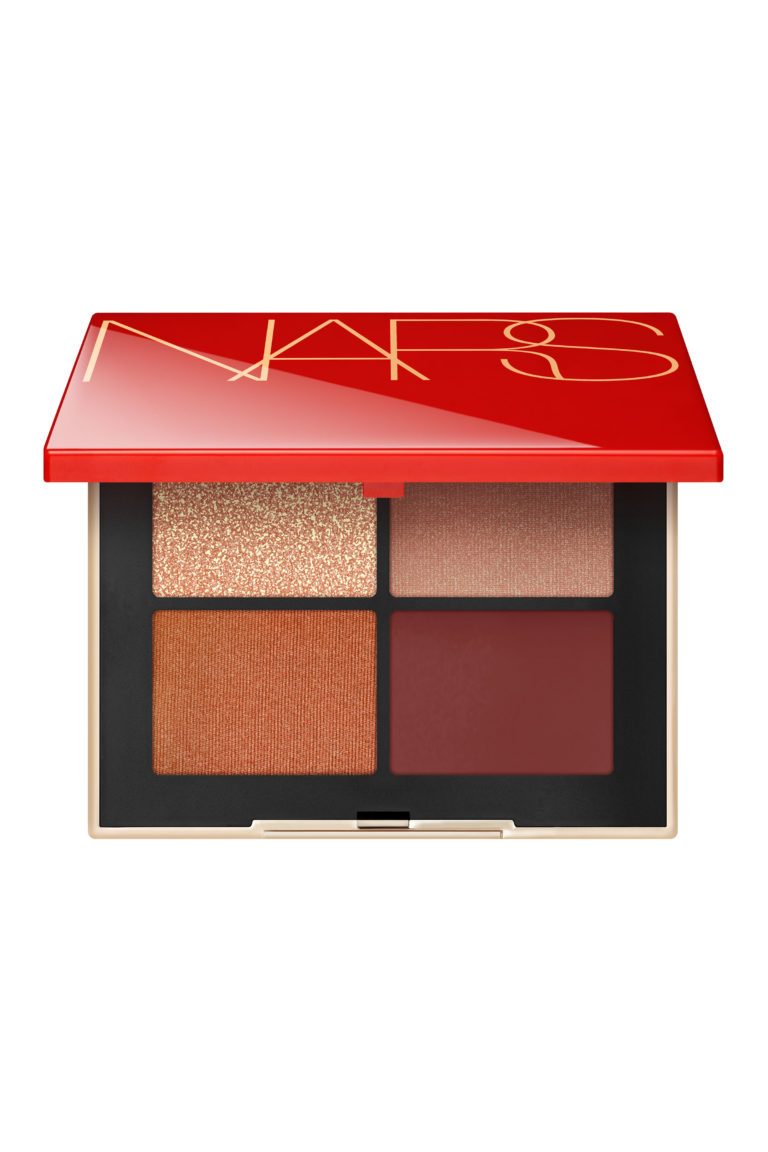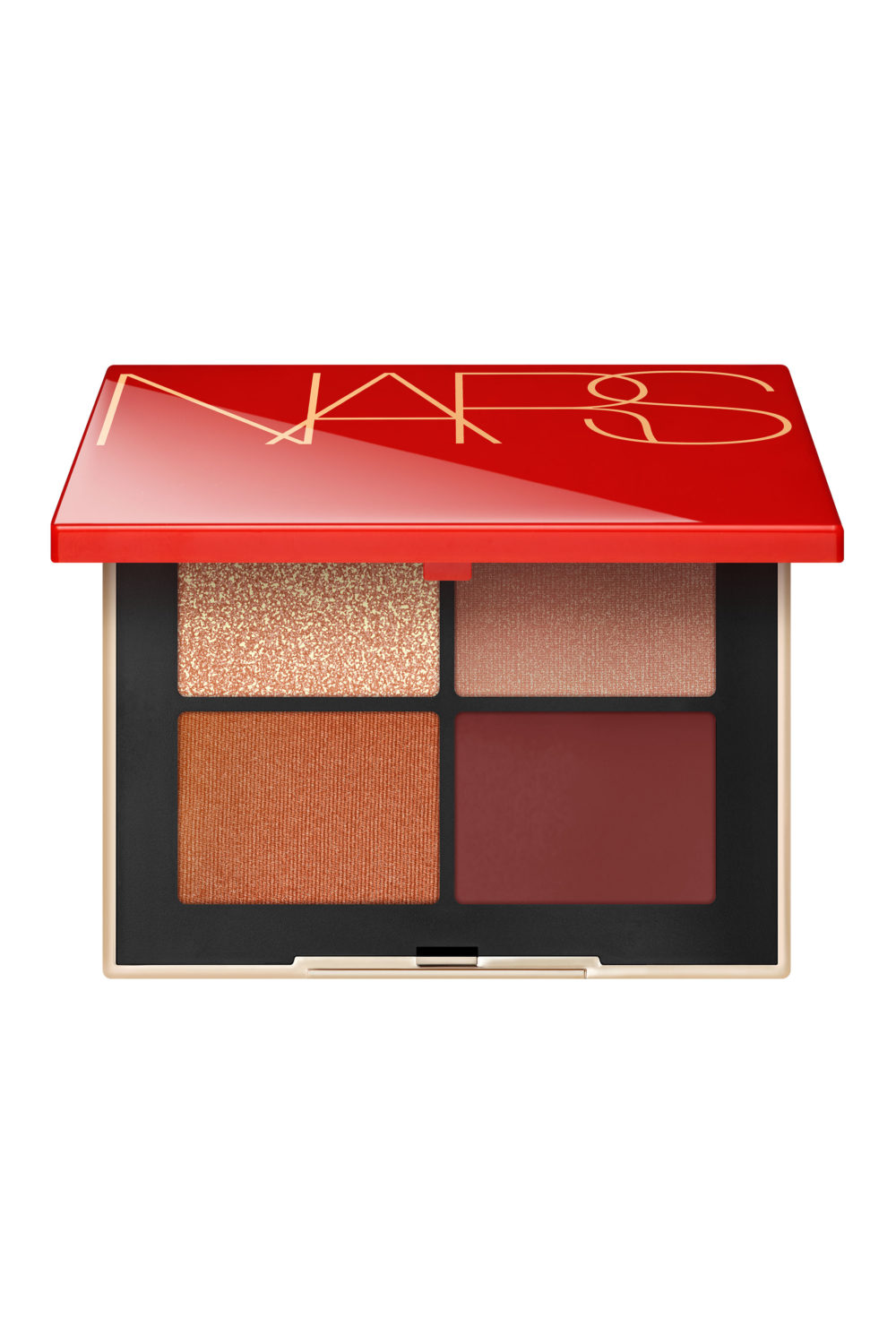 Nars Taj Mahal Quad Eyeshadow
£41
A prize for your eyes. Get luxe for the Lunar New Year with golden, shimmering eyeshadows inspired by Nars' award-winning blush in cult-classic shade Taj Mahal. Multi-dimensional neutrals are complemented by a purple-red matte for smouldering intensity.
Jo Malone Special-Edition Velvet Rose and Oud Home Candle
£65 200G
Spread joy this Lunar New Year with a beautiful bouquet, no need for a vase or water. Give the one you love the gift of the new decadent Rose and Oud scented Home Candle. Fill their home with a stunning concoction of darkest Damask rose rich and textural, wrapped with smoky oud wood and spiked with clove, decadent with praline.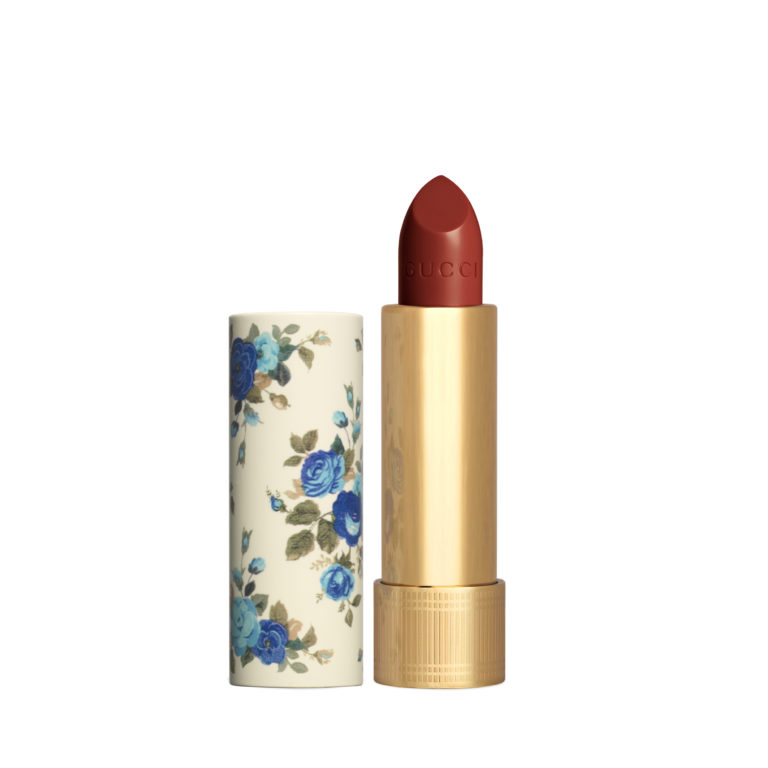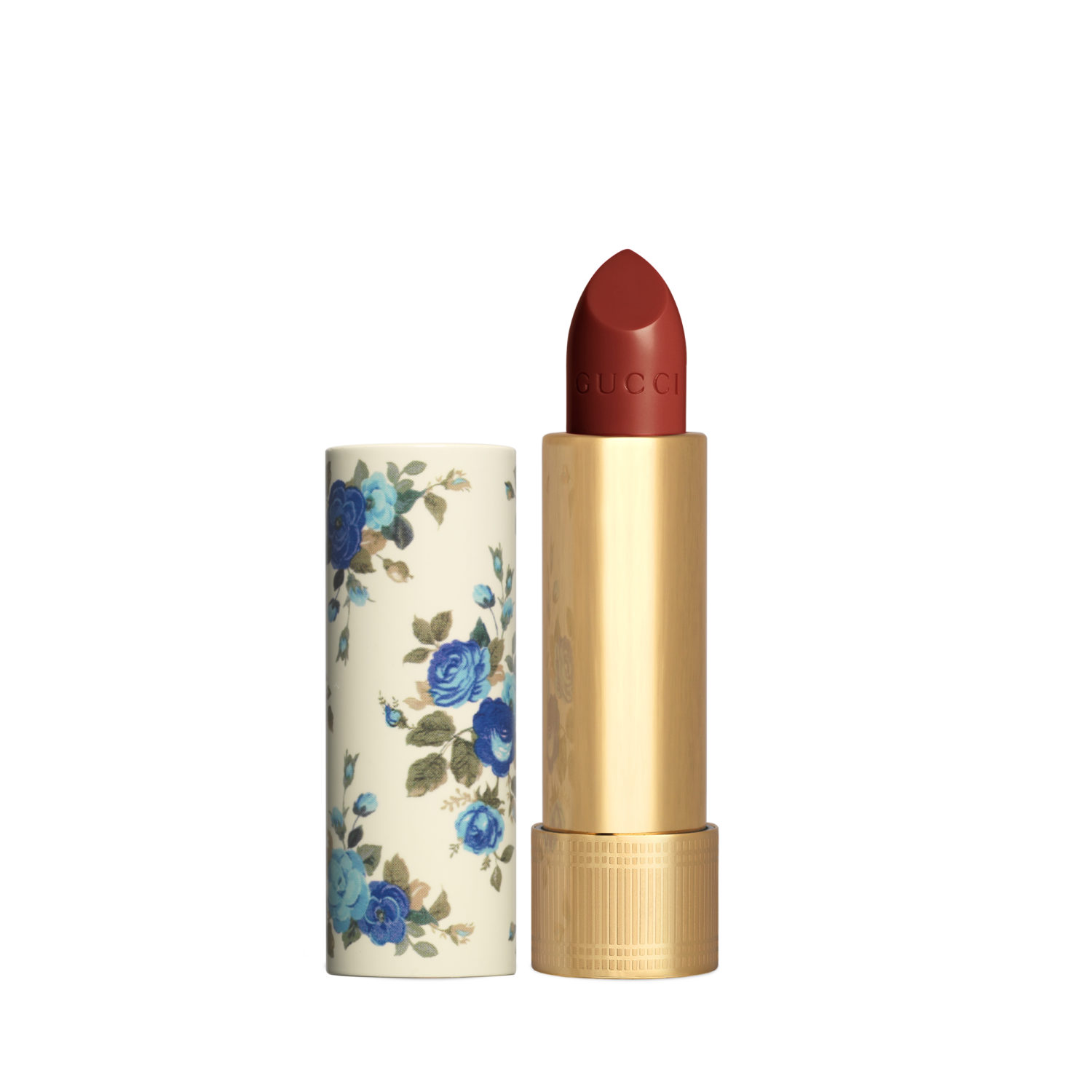 Limited Edition Gucci Rouge à Lèvres Voile 520 Marina Scarlet
£36
Gucci Beauty's limited-edition Rouge à Lèvres Voile collection is a trio of newly designed red lipsticks which celebrate Lunar New Year by paying homage to the eternal colour of prosperity.
The limited-edition hue designed specifically for this Lunar New Year collection is 520 Marina Scarlet, a festive red with rich orange undertones. The lipstick's porcelain effect ivory lacquered tube is given a makeover with a vintage-inspired design featuring blue roses, and finished with a gold ribbed metal bottom.
This post may contain affiliate links, which means that we may receive a commission if you make a purchase using these links.