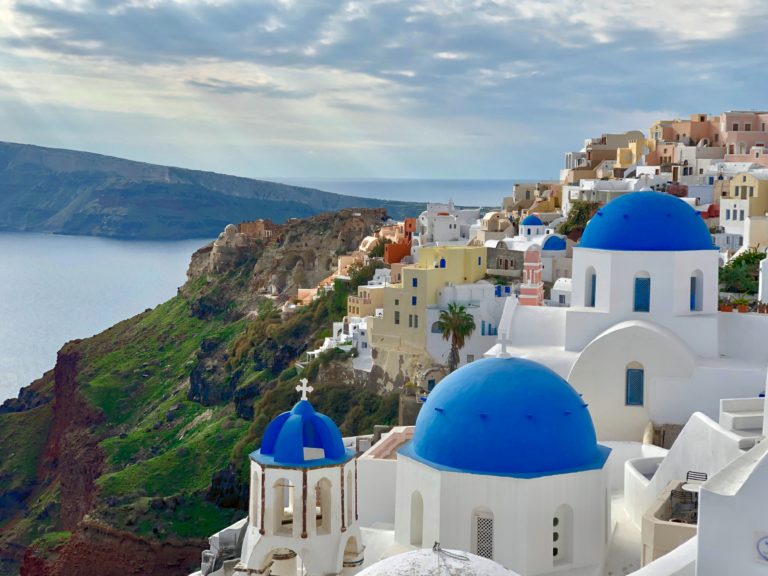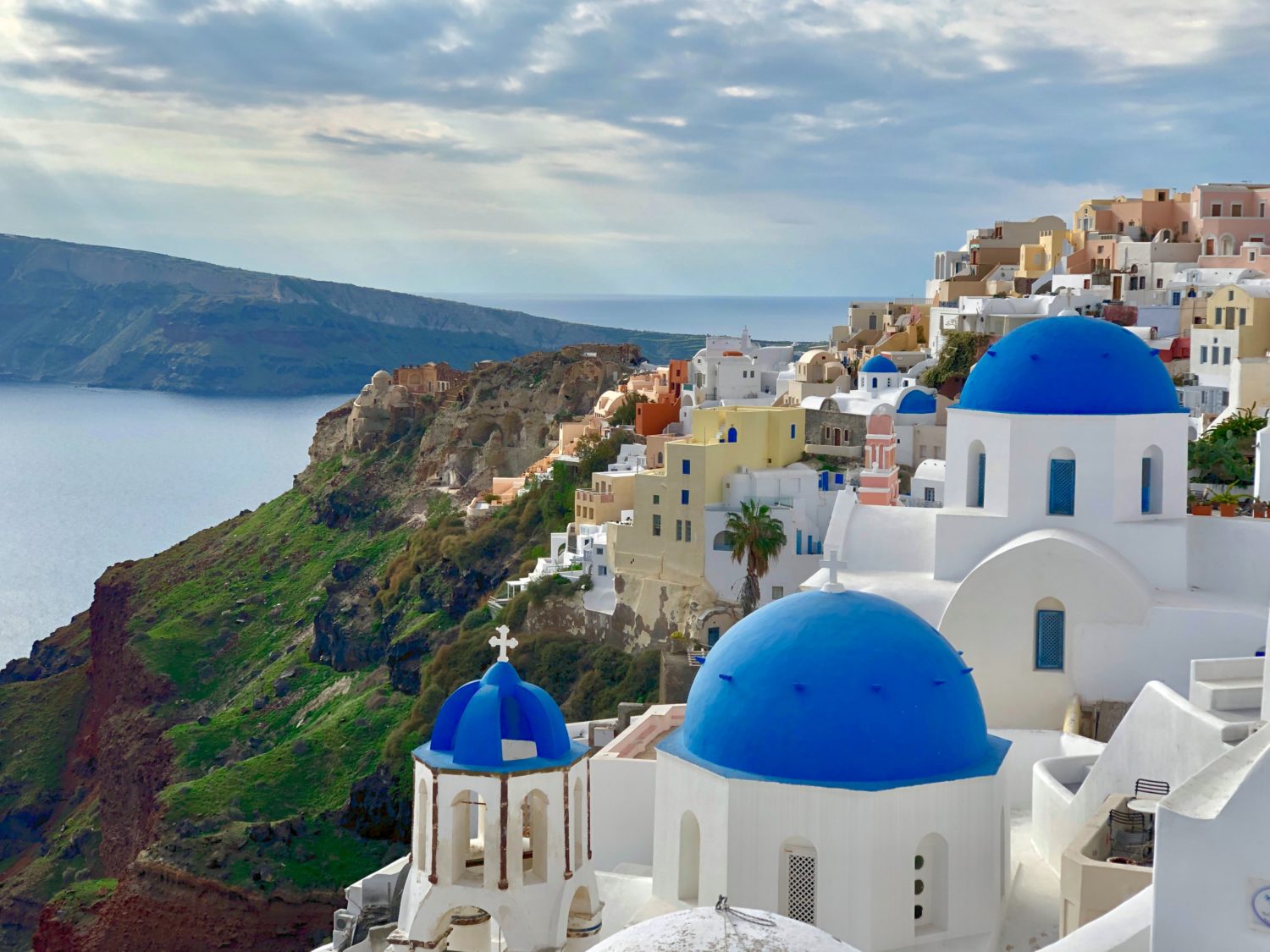 There are a million reasons to visit Greece repeatedly. The beautiful country has between 1200-6000 islands, so you can be sure you will never run out of paradise-destinations there. Many people travel to destinations like Rhodes, Kos, and Crete, but in Cycladic there's a paradise of islands not to miss out on. Maybe you have already heard about Santorini and Mykonos?
220 islands go under the Cycladic and consist of famous islands like Naxos, Paros, Ios, Santorini and Mykonos. The islands were formed after volcanic eruptions, which is very visible on the island of Santorini. In this guide we will take you through some of most known islands and why you must experience these.
Santorini
The island of Santorini is known for being one of the most beautiful ones in the world. The islands are shaped as a half-moon, due to volcanic eruption. The islands are famous for its beautiful Cycladic architecture, which is white-washed on the island, many blue-dome churches are found, and the cliffs and water makes it one the most picturesque places in the world. Oia is the name of the famous village, where you might have seen photos from. If you go to Oia for dinner, put on your fancy clothing. You might be able to find some denim tailoring inspiration via the link.
Staying in the city of Oia, can be quite pricey, but truly an experience. As Santorini is a bit harder to find beaches on, like other Cycladic islands, it's something to consider. Go to beach areas like Perissa, if you want the more beachy vibes.
Mykonos
This island has a glamorous touch to it as well, but it is also known as an party island with several beach clubs. In fact, some people call it the Ibiza of Greece. The island has so much more to offer though if partying is not your style. The islands have some of the best beaches in Greece, as well as the Cycladic architecture as well. The island has many beaches to choose from and is indeed also family friendly.
Getting around the Cycladic
There are several ways to reach the Cycladic Islands. Not every island has an airport, but different ferry companies connect the islands. From Athens you can fly to islands such as Santorini, which is only about an hour ferry ride from Ios. You can also fly Athens-Mykonos and easily reach Naxos and Paros from there. Island passes can also be bought via Interrail/Eurorail.
Why visits the Cycladic?
Island-hopping in Greece is amazing, as not one island is like the other. With good ferry connections these destinations can be reached quite easily. Be prepared for higher prices though during the summer season. It's certainly not the cheapest islands to visit in Greece, but worth it. Eat your way through the Greek Cuisine and experience the difference everywhere you go. The local population are also very friendly in Greece in general, which is something you will forever remember.