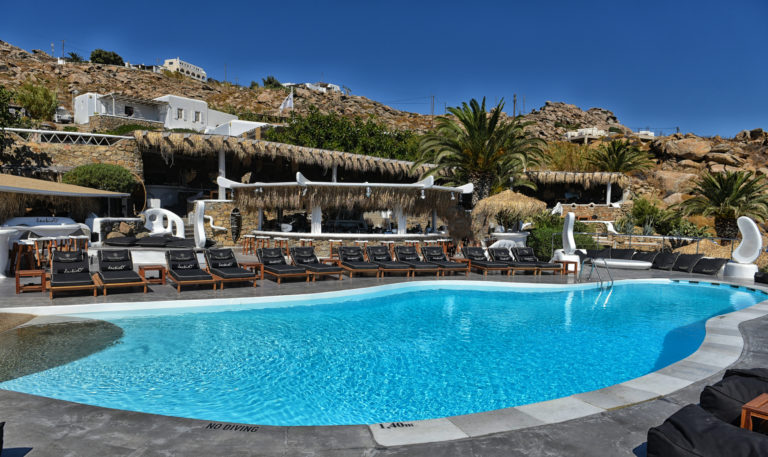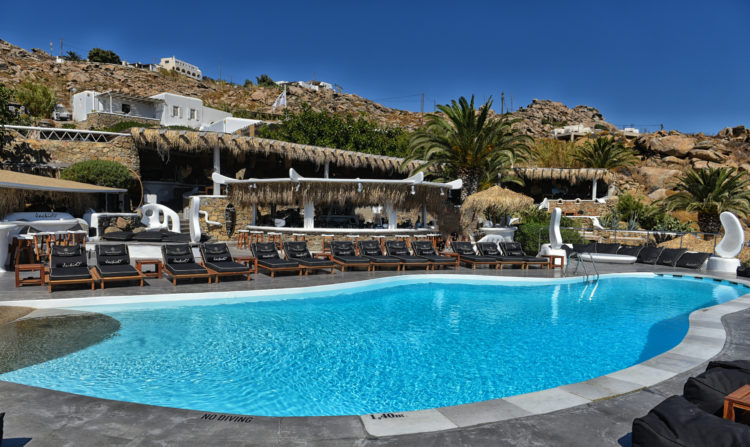 Each and every year without fail, holiday makers jet off in search of the next level of sea adjacent luxury and the beach club is the unapologetic pinnacle of this hedonistic search. The Jackie O' Mykonos Beach club is the final word in salubrious decadence in every respect.
The club itself is set above the hypnotic, sapphire blue waters of Super Paradise Bay and boasts an exquisite, glittering pool, exceptional beach-side service and a Jacuzzi. Cream, sun bleached curtains attached to triple sized beach loungers flutter flirtatiously in the wind and the monochromatic cushions warm beautifully in the Mykonos sunshine. Giant palm trees cast a tender shadow for those needing a few moments respite from the unrelenting rays which sparkle off the crest of Aegean waves. The restaurant serves delicious Mediterranean cuisine, think fresh seafood, tender meats and hearty salads.
The hypnotic dance music thumping from the speakers and buzz of excitable chatter is only ever disturbed by the clatter of ice cubes inside cocktail shakers, that aside, the scene is set for a full day and night of glorious and shamelessly opulent fun.
Μύκονος 846 00, Greece