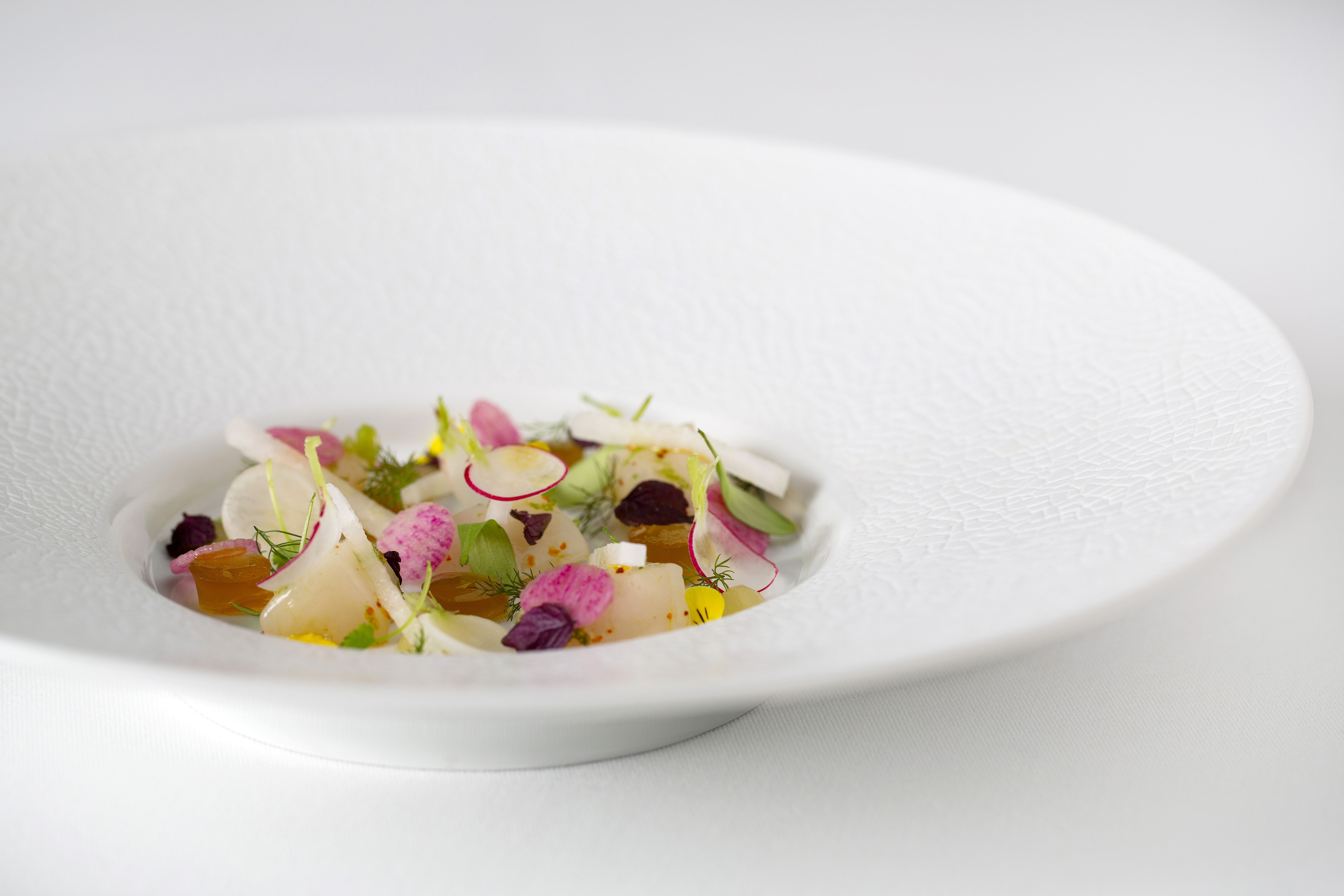 The Connaught is a British institution that occupies a quiet corner in the heart of Mayfair, one of the most illustrious areas in the world. The hotel cherishes the charm of tradition whilst embracing the future.
Beloved relics of the past, which remain to this day, including butlers that service all of the bedrooms and the shoe shine service which offers gentlemen a Lobb shoe shine, a jacket pressing and a cocktail while you wait, of course. The toilets are a marvel, with efficient attendants, which turn on the taps to get the perfect water pressure and temperature for you to wash your hands and provide cloud-like towels and luxurious hand creams to complete the experience.
The hotels crown jewel is without doubt Hélène Darroze's two Michelin-starred restaurant. It is a true labour of love; a lifelong passion for the finest produce and incredible skill immortalized in one of the cities finest and most intimate dining experiences.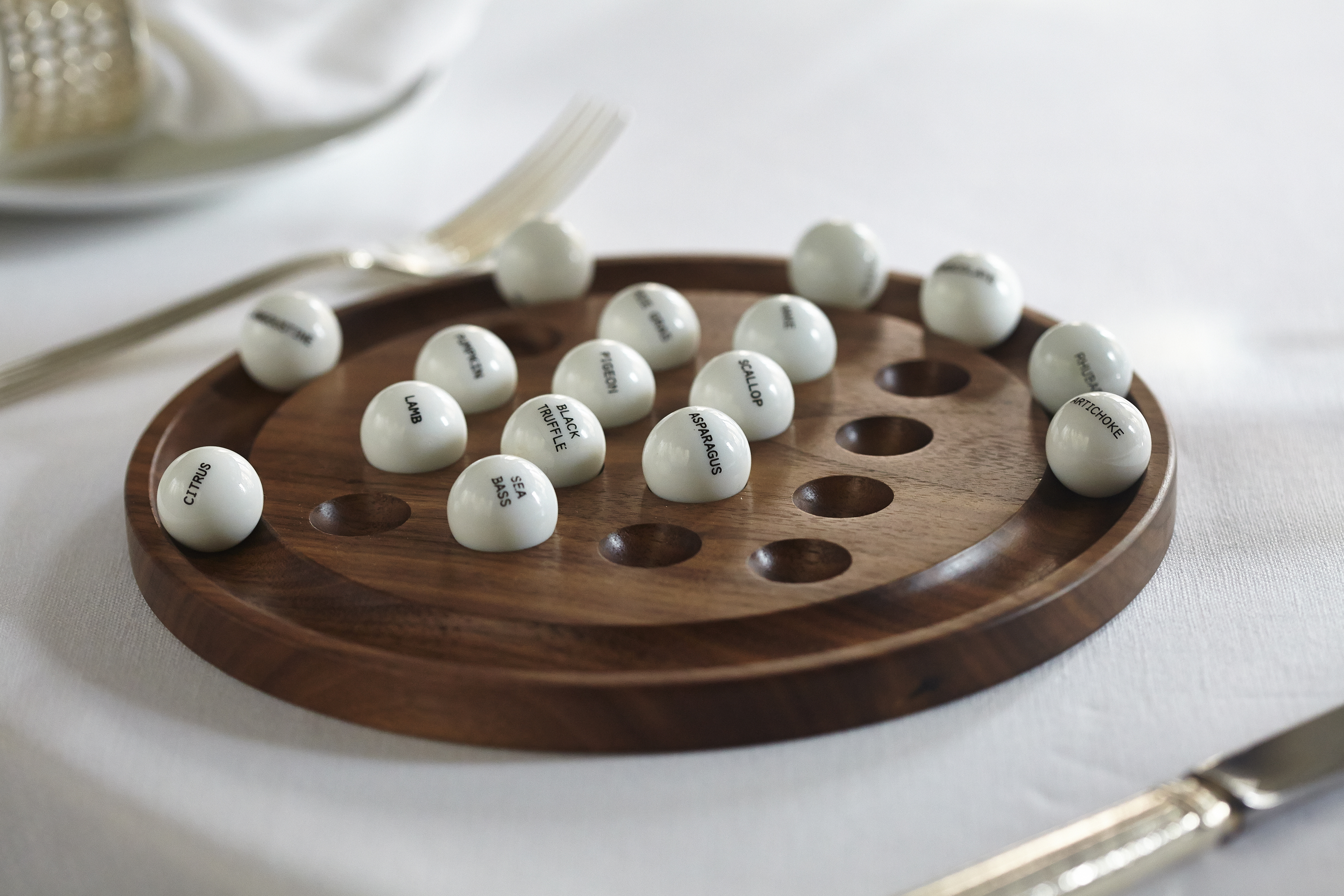 It was lunchtime on a perfect autumn afternoon and every table at Hélène Darroze was full. It seemed as though the whole of the London financial district had descended on the wood-paneled dining room for a power lunch. Men in exquisite suits were lost in lengthy discussions, gently swilling red wine in oversized glasses. The buzz of animated conversation was soothing as I sunk into a plush armchair at arguably the best table in the house, overlooking the iconic and enigmatic Tadao Ando water feature 'Silence' outside of the hotel. Beside me a waiter discreetly slipped a stool under my handbag and placed a menu before me.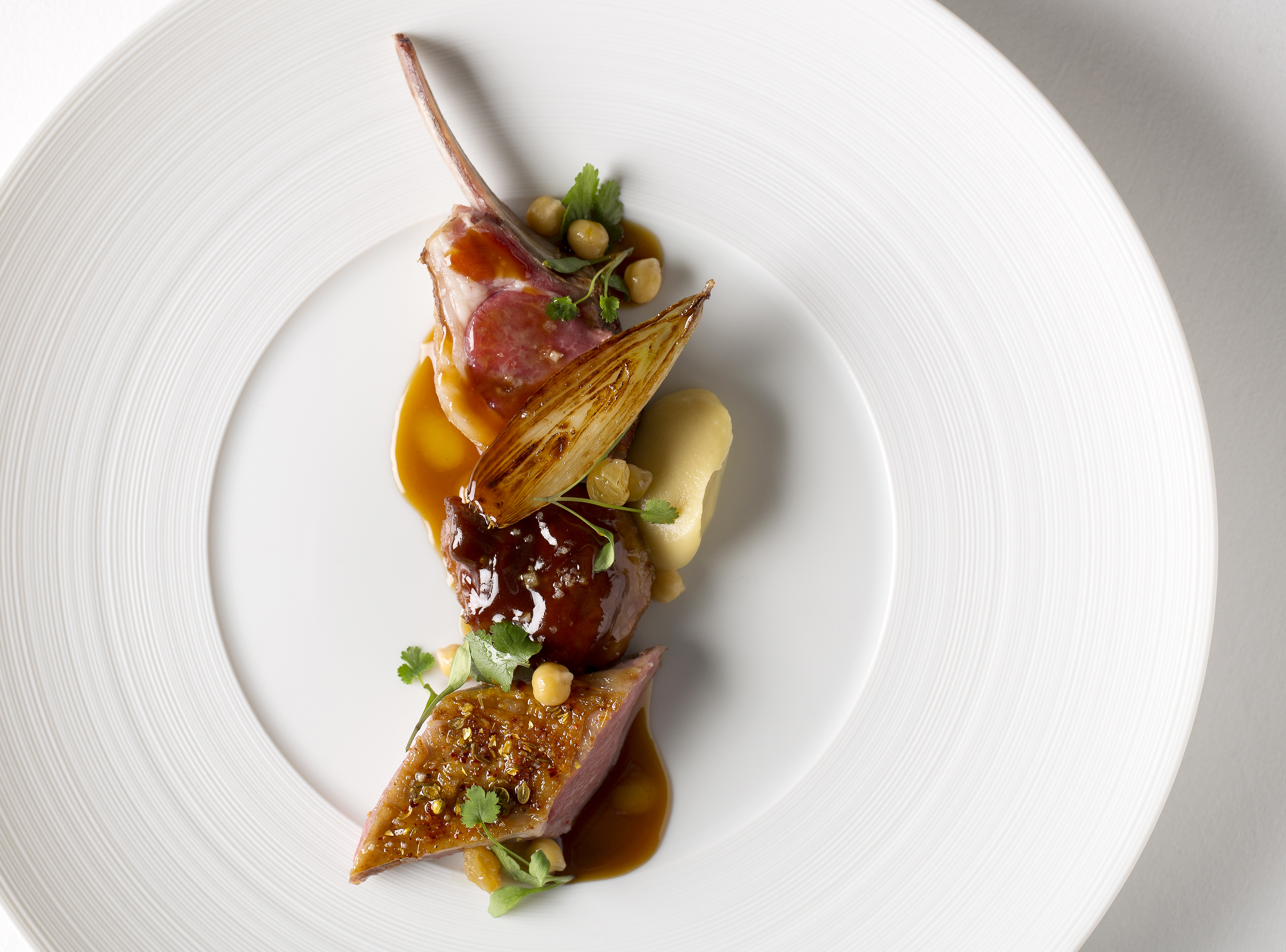 I perused the 'Lunch Formula', an exquisitely curated three-course meal including the choice of 2 glasses of wine, water and tea or coffee. It was priced incredibly reasonably at £52.
Each day, Hélène selects the very best and freshest ingredients from the network of suppliers she has spent a lifetime gathering, and cooks them with precision, honesty and passion. The resulting menu celebrates the tastes and textures of the most stunning individual produce, prepared in a way that allows each ingredient to shine.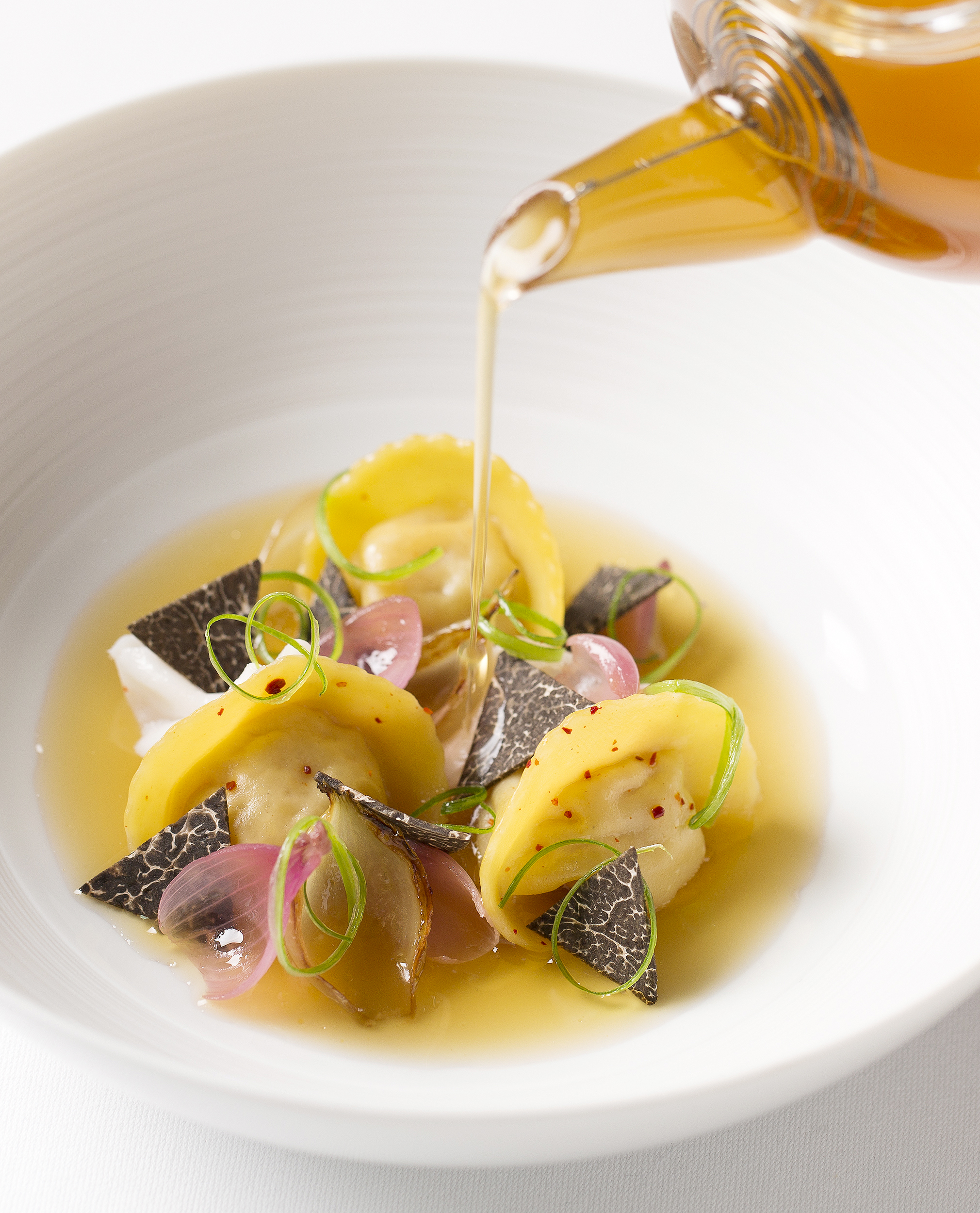 A passionate French waiter brought out a traditional mahogany solitaire board, filled with 12nwhite balls with ingredients such as 'Foie Gras' and 'White Truffle'. The aim of the game is to keep favoured ingredients on the board and discard others by rolling them off of the board. This allows the kitchen team to create a bespoke menu for each diner.
As I was following the 'Lunch Formula' this wasn't entirely necessary but it was good fun and I used the board to inform kitchen staff of my allergies to 'Langoustine' and 'Calamari'.
To start, I chose the 'Pink Garlic', a delicate dish of ceps, egg, walnut and lardo di Colonnata. It was paired with a refreshing 2015 Chateau La Coste Rose, with white fruits that dominate alongside floral notes.
The main course was a divine Brill from Devon, served with coco bean and seaweed. It was paired with an intense 2015 Colli Di Luni Vermentino, with a sophisticated aroma of hawthorn, grapefruit and white peach with an undertone of acacia honey.
For the third and final course, I chose 'Chocolate', a beautifully presented dessert made of a chocolate mousse, made with Araguani, rare Venezuelan cocoa beans. It was a rich and complex dish, full-bodied, aromatic and perfectly satisfying. The dessert was accompanied by a glass of Solera 1847, an elegant cream that is velvety soft on the tongue and conjures flavours of dried figs and burnt toffee.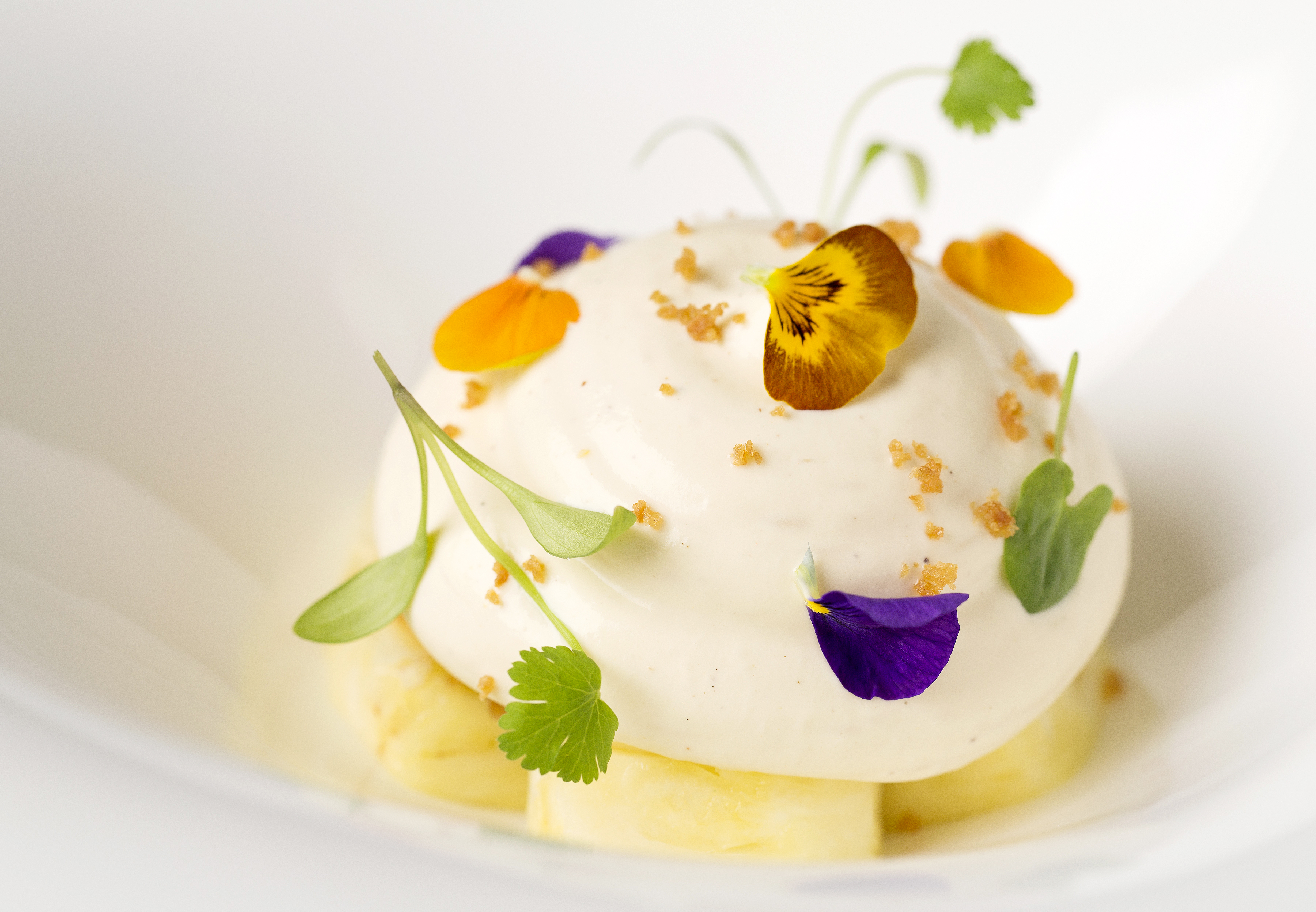 You don't go to Hélène Darroze for lunch, there is far more on offer than simply food although I must say that the wines were the most impeccable and unforgettable I have ever tasted. It's an experience, a thrilling expression of French culinary craft delivered with contemporary flourish. The dishes are prepared with care and are almost too beautiful to eat. Hélène Darroze offers feast for the eyes as well as the mouth.
Helen Darroze at The Connaught Hotel
Carlos Pl, Mayfair, London W1K 2AL