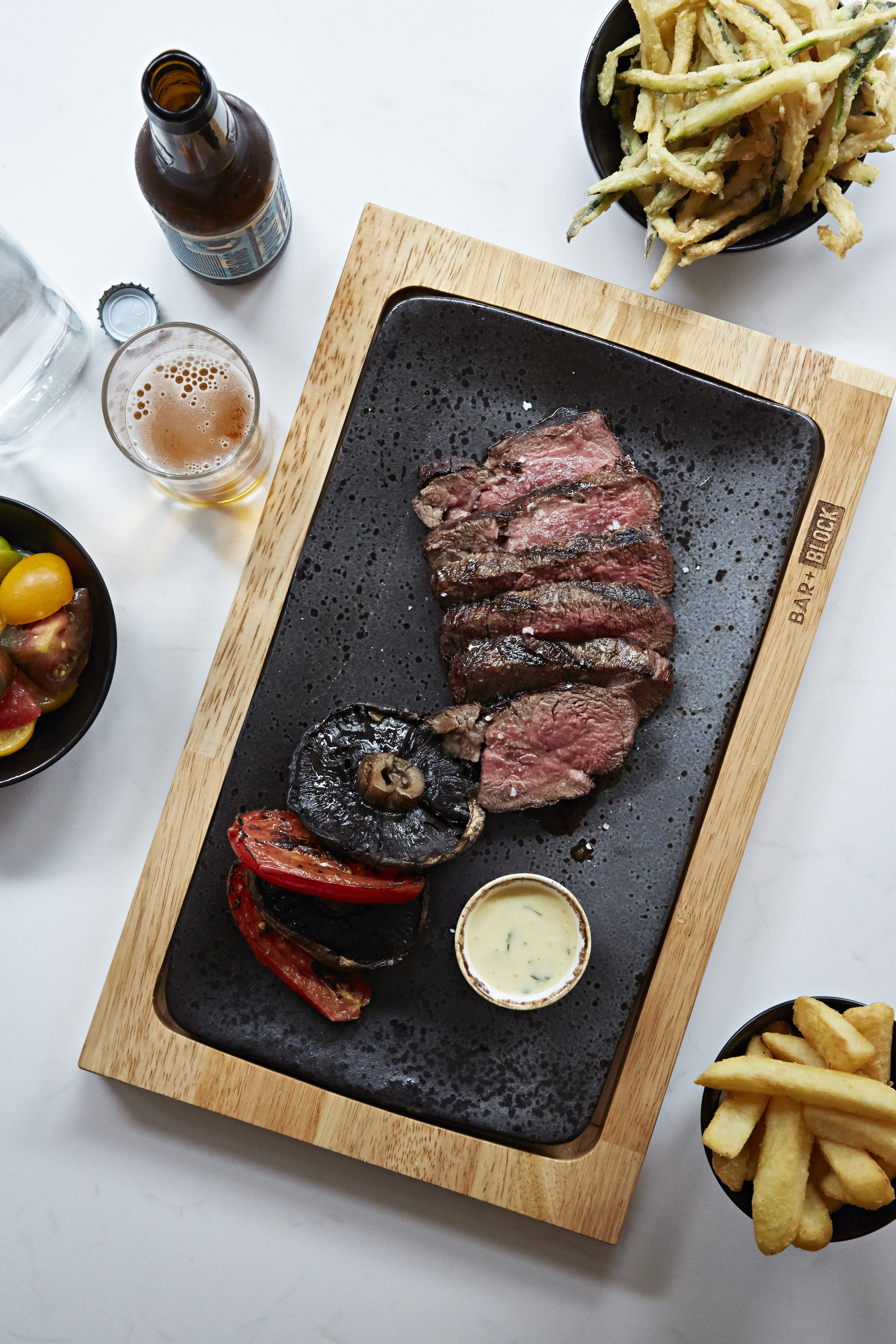 Bar + Block is the brand new steakhouse that has just taken over a 5,522 square foot site on York Road in London's King's Cross. It is the second restaurant of its kind, but has been made the flagship of the two-restaurant-chain which has another Bar + Block in Birmingham.
Tucked just a short walk away from Kings Cross St. Pancras station lies the modern all-day dining restaurant that serves breakfast, lunch and dinner – you can even have steak with your eggs at breakfast! The open kitchen towards the rear of the restaurant creates a unique and intimate dining experience for diners seated in the large open-plan surrounding fitted with both booth and stand-alone seating.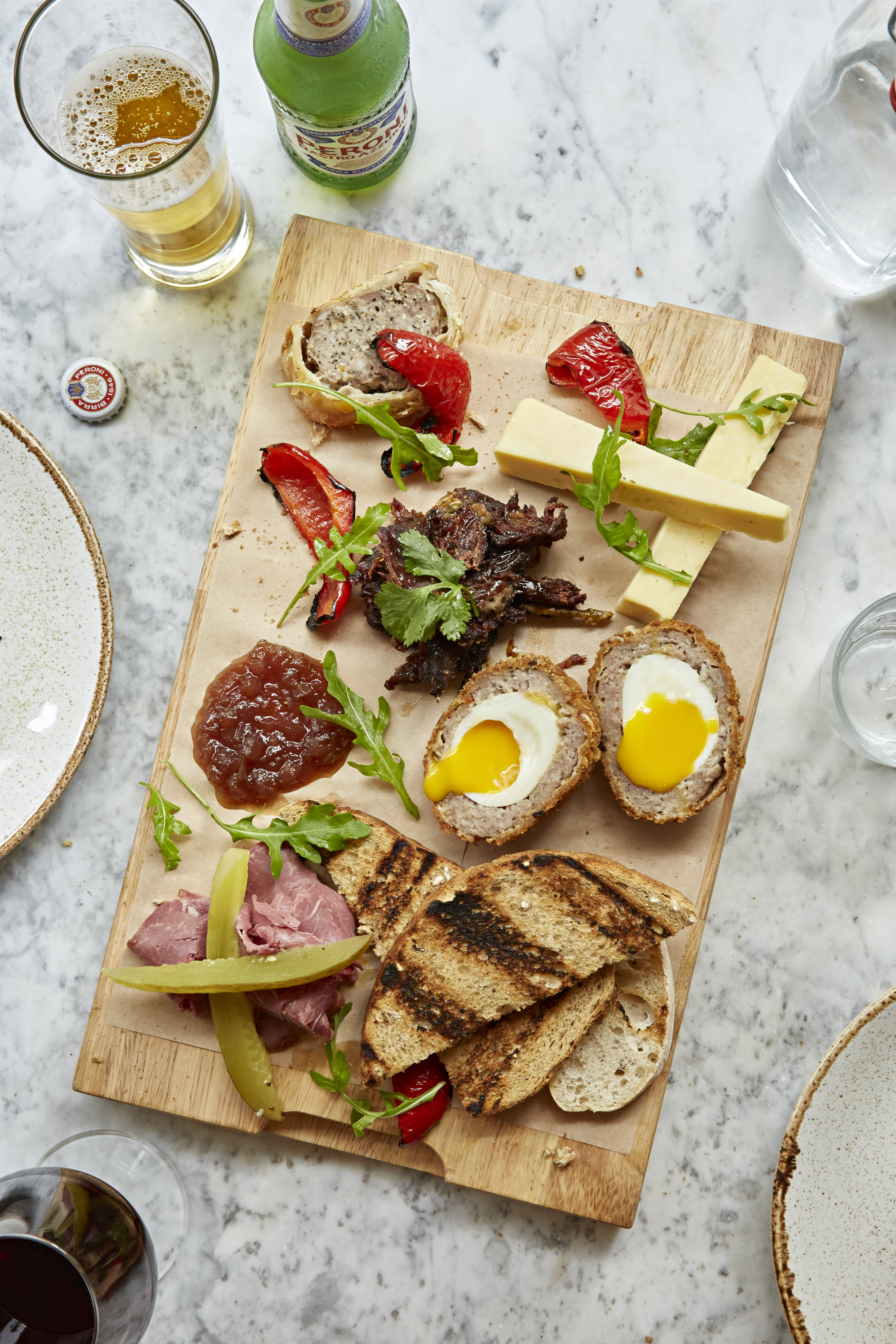 Bar + Block is predominantly a steakhouse, but their extensive menu means that there really is something for everyone. Something special for steak lovers is that you can have your steak hand cut to order, or you can discover new favourites from the ever-changing Butchers Block. And for those who want to experience Bar + Block but not for their specialty are still spoilt for choice with a menu that caters for every taste.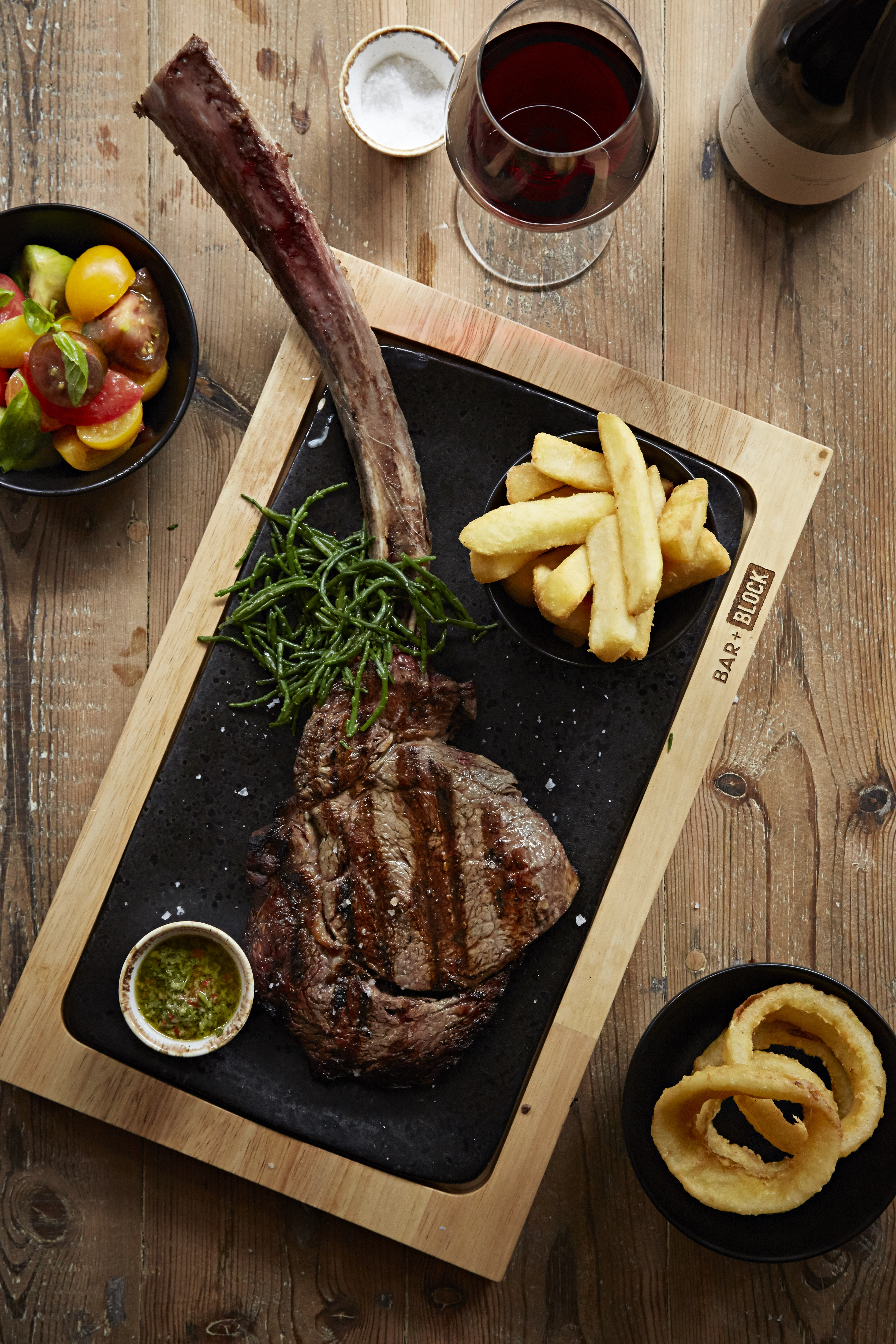 While diners meander over the extensive wine list and enjoy succulent steaks at the back of the restaurant; the front of the restaurant sees people catching up over drinks at the bar while taking in the views of the constant manic rush at King's Cross.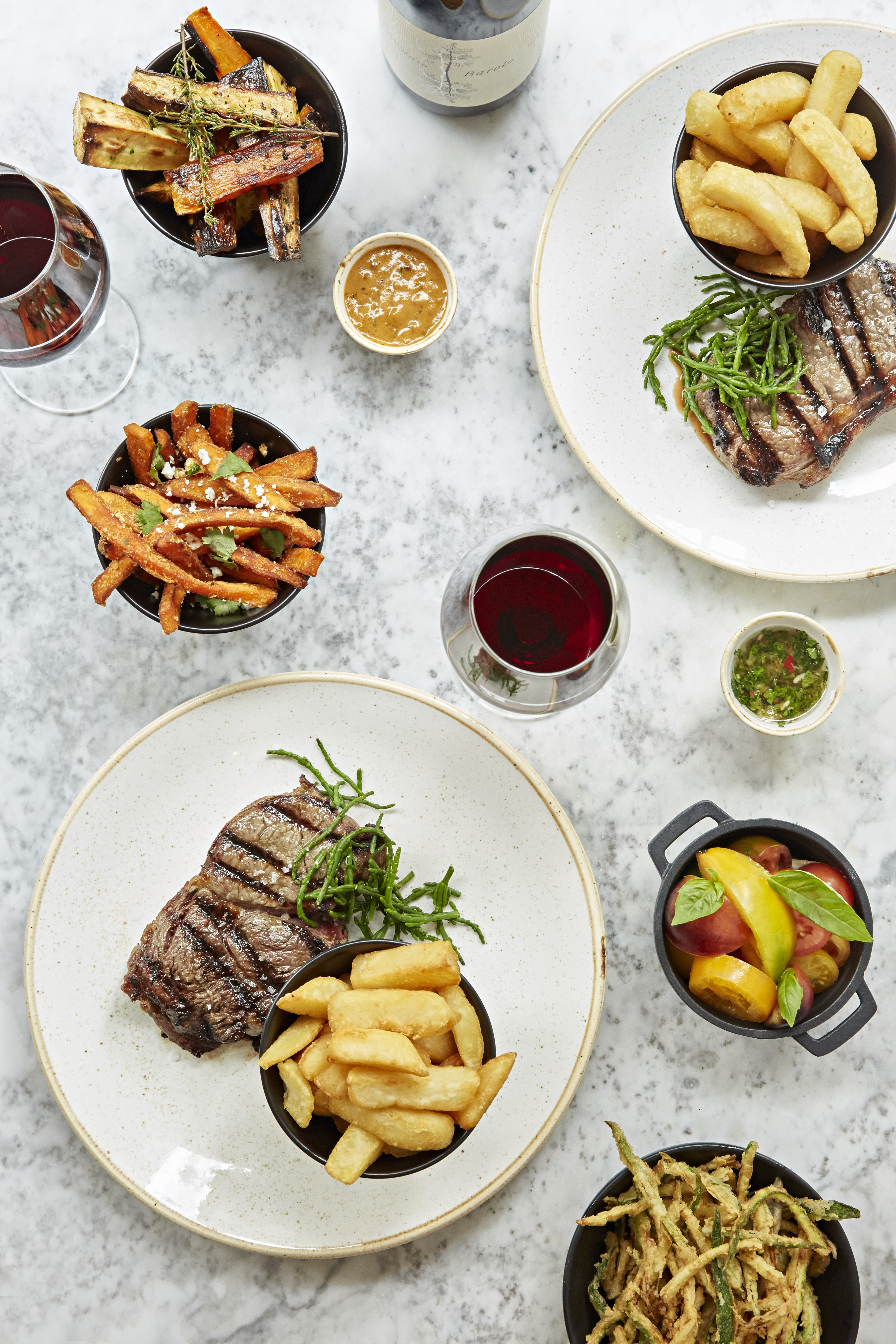 The dimly lit and atmospheric central bar sitting pride of place at the front entrance of Bar + Block invites you in and welcomes you to sip on a refreshing cocktail or two. Within minutes, the friendly staff make you feel a million miles away from the outside hustle and bustle of the busy streets of London as you sit back and relax with a drink in one hand and a menu filled with deliciously tempting melt-in-your-mouth food in the other.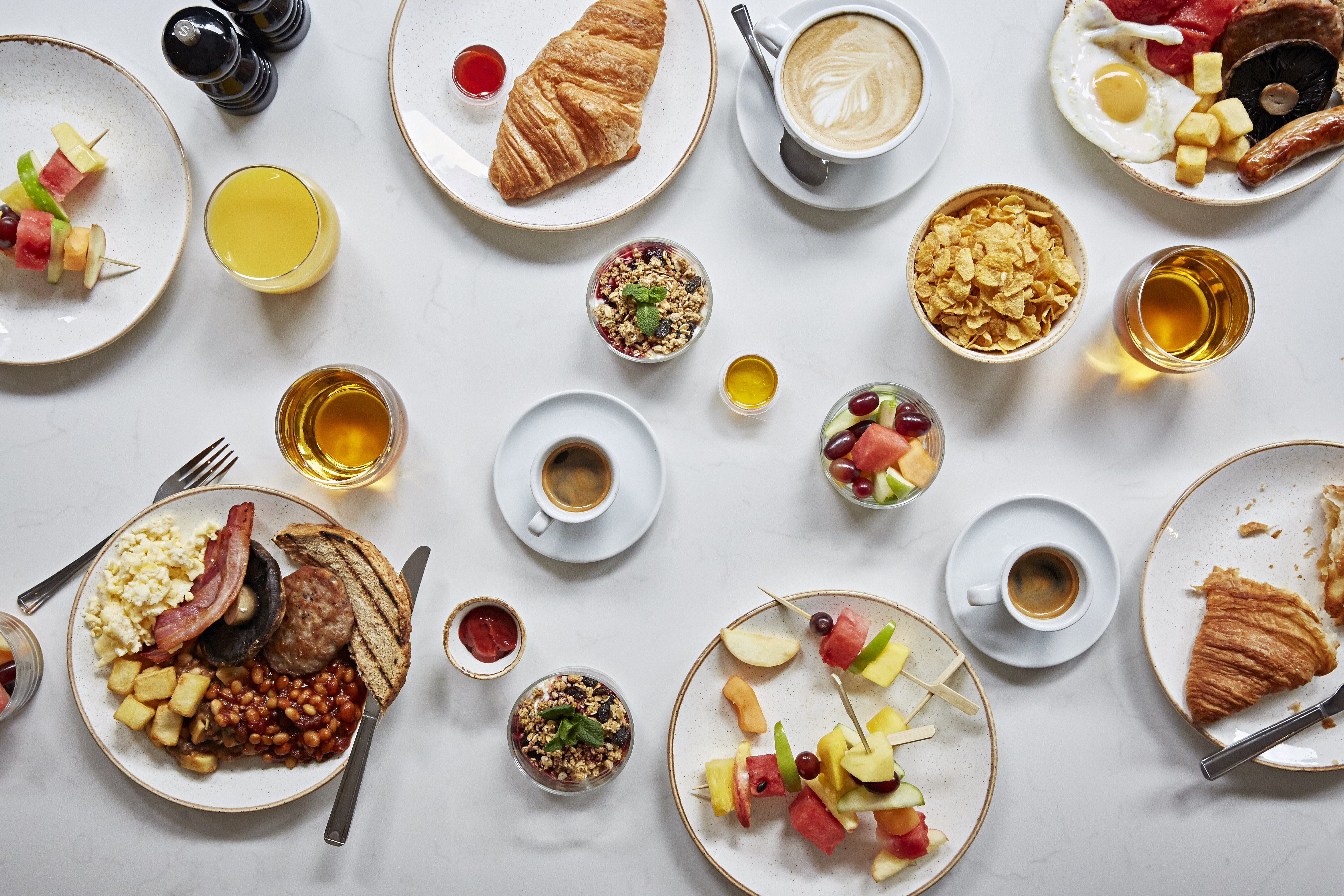 The attentive staff, location, and outstanding quality of food and drink make the experience at Bar + Block one to remember, and one you'll want to experience again and again.
Instagram: @barandblock