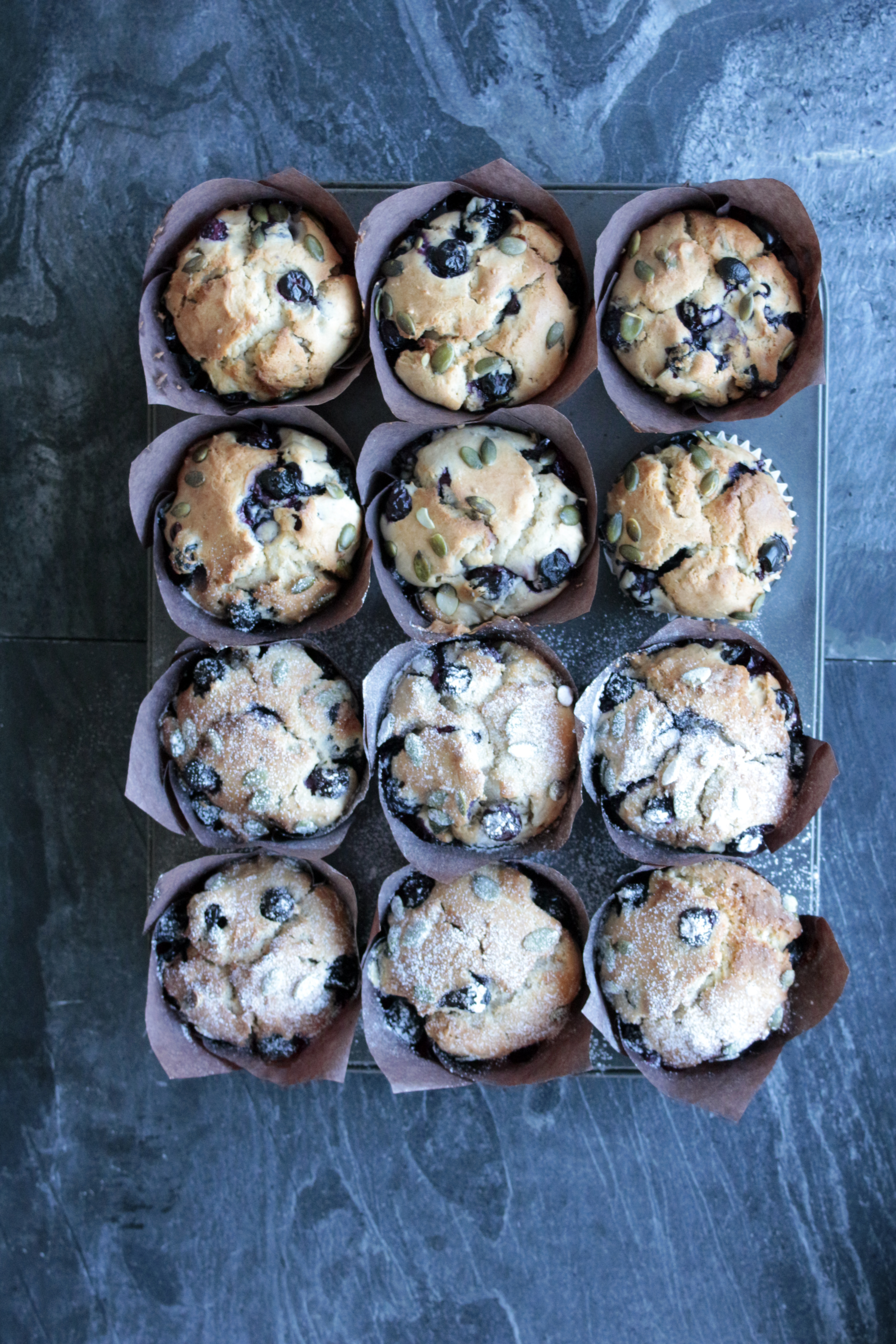 Makes 12 large muffins
200g Merchant Gourmet Chestnut Puree
200g unsalted butter
200g golden caster sugar
2 tsp vanilla paste or extract
Grated zest of 1 orange
4 large eggs
280ml full cream milk
600g self-raising flour
2 level tsp baking powder
100g pumpkin seeds, (Keep a few for the top)
300g blueberries (keep a few for the top)
Icing sugar for dusting (optional)
Method
1. Pre-Heat your oven to 190c/Gas 4, rack position upper middle shelf.
2. Line a muffin tray with paper muffin cases. Put the Merchant Gourmet chestnut puree, butter, sugar, vanilla and zest into the bowl of an electric mixer. Whisk everything together for 3-4 minutes until the mixture is light and fluffy.
3. Add the eggs one by one and whisk them in well. Slowly pour in the milk and whisk until it is well combined.
4. Remove the bowl from the mixer. Sift the self-raising flour and baking powder into the mixture. Use a spatula to fold them in gently but thoroughly. Make sure there are no little pockets of flour, but be aware that the more you mix at this stage the tougher your muffins will become.
5. Keep 36 each of the pumpkin seeds and the blueberries, fold the rest into the muffin mixture.
6.Spoon the mixture into your muffin cases. Bake for 25 minutes in your pre-heated oven or until the muffins are golden on top. Dust with icing sugar if you like
Recipe created by Merchant Gourmet cook, Alex MacKay