In search of the best blow dry bar in Notting Hill? Or how about the best nail bar for some serious nail art? Then read on as we reveal our go-to Notting Hill beauty locations that we are constantly visiting time and time again. These include the ultimate gel eyelash extensions – think natural looking lashes by Camilla Lashes, the best place to go for a face workout, brow transformation and the place to revive locks in the heart of Notting Hill's bustling Portobello Road.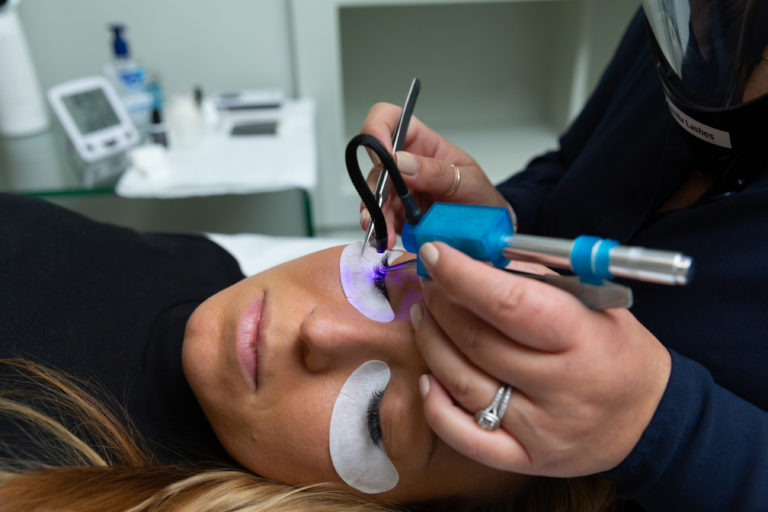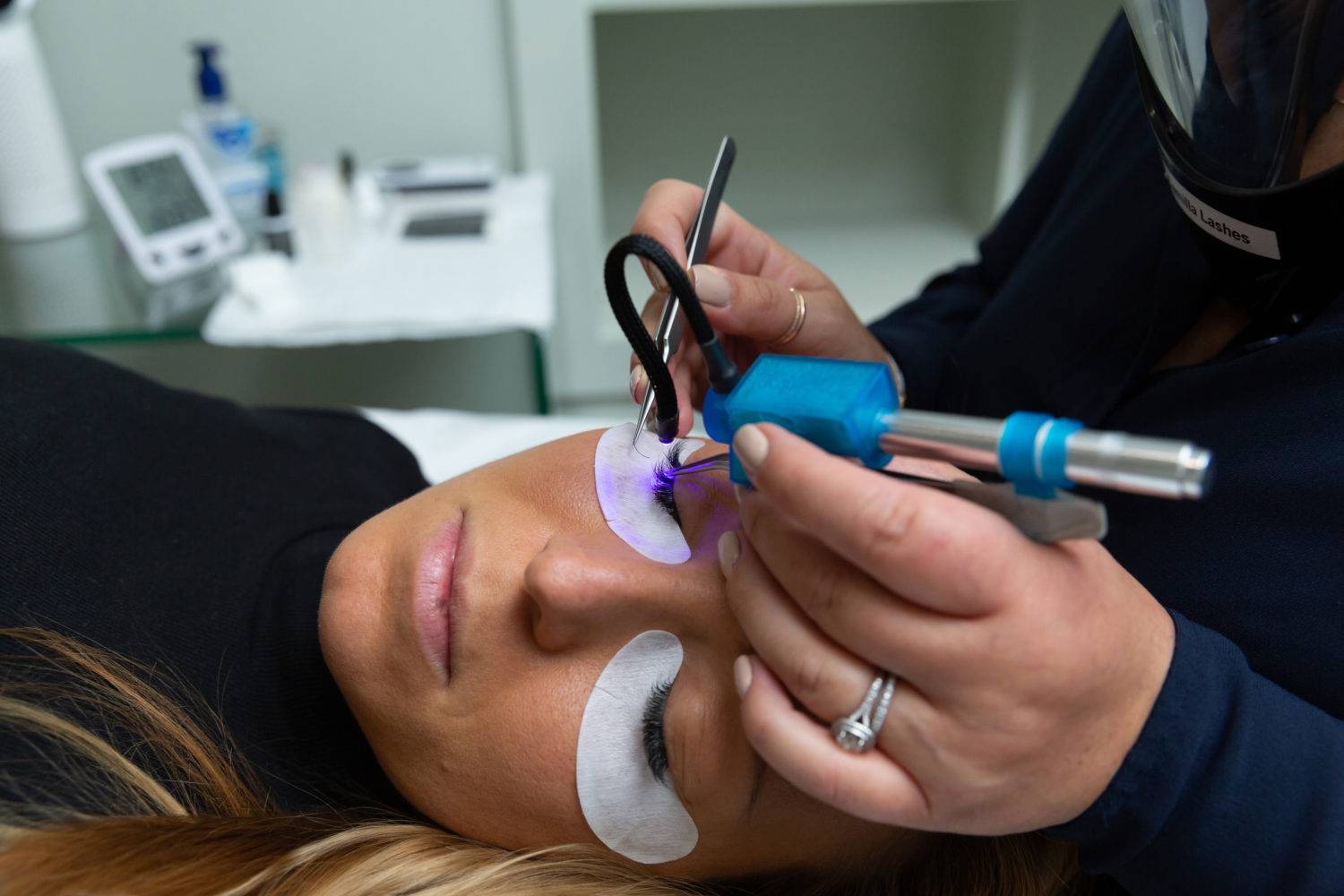 Camilla Lashes
Eyelash extensions which last for up to seven weeks? Yes please. Introducing London's best kept lash secret to the A-list, Camilla Lashes. Think of Camilla as your lash fairy godmother! There is a reason why she is such a multi award winning lash pro where top celebrities have her on speed dial! After years of working in the film industry, Camilla's knowledge of lashes is unquestionably remarkable.
Camilla was the first-ever eyelash extensions expert in London to become qualified in advanced techniques over 13 years ago, fast forward to 2019 she qualified as one of the UK's first-ever eyelash extension specialists practicing the new, ground-breaking Gel-Lys™ technology, which lasts up to an impressive seven weeks. What's so impressive about this patented technique I hear you ask! Well, here is the science part, the gel curing application bonds eyelash extensions instantly with the use of light-emitting diode (LED) technology, avoiding traditional adhesive. This reduces the curing time from 24 hours to seconds, and also increases durability of the lashes by 30%. Lash extensions can also be customised with subtle diamanté's if you have a party coming up and want some added sparkle.
*Camilla's Notting Hill location is top secret for confidentiality reasons with her VIP clients, which is revealed in your booking confirmation.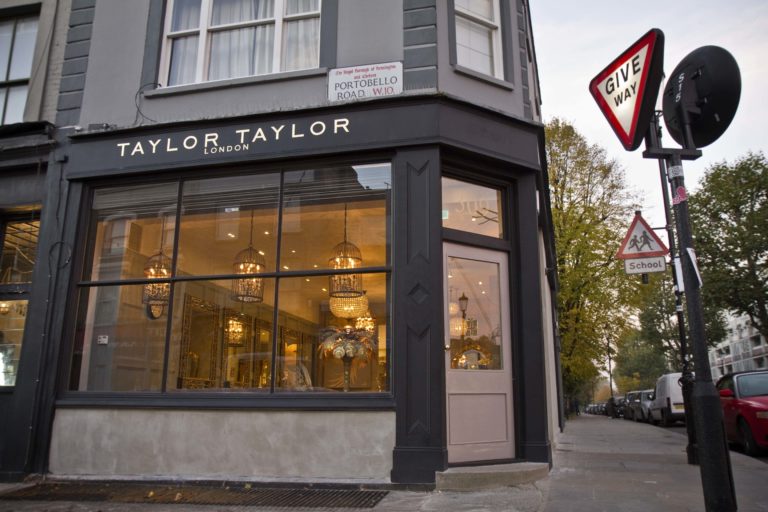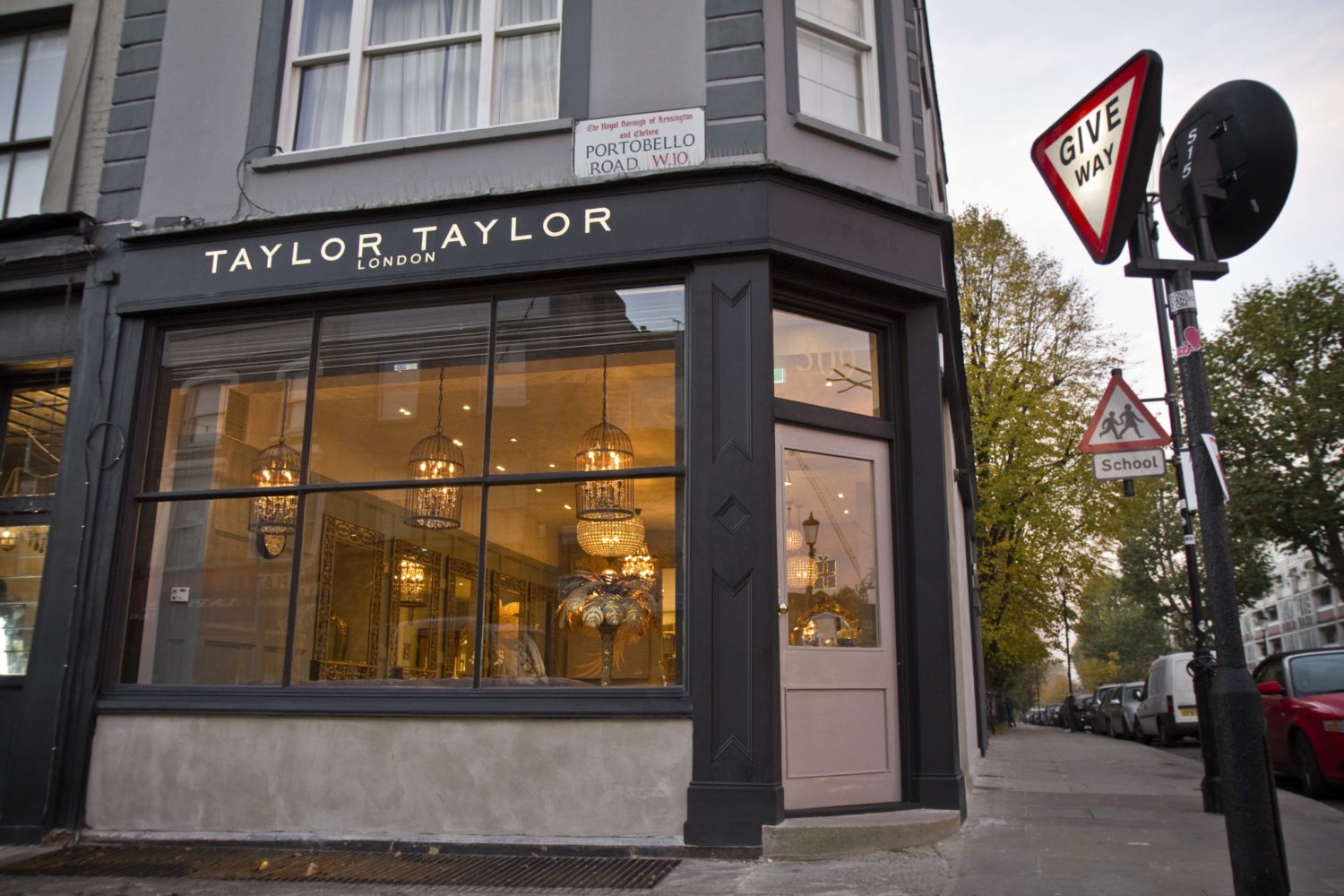 Taylor Taylor London Portobello 
Situated along the beautiful street that is Portobello Road, one of the most famous street markets in the world in the heart of Notting Hill, it's easy to see why Taylor Taylor London attracts such dedicated fans booking in for styling sessions. This award-winning chain of hair salons in Shoreditch, Notting Hill and Liberty – each of these salons has personality! You will feel at ease the moment you walk in the door and will be asked for a complimentary cocktail to go with your blow dry – I mean, who can say no to a cocktail?
Taylor Taylor London has an extensive menu of services to choose from, including balayage, highlights to precision haircuts that you can maintain yourself at home – as let's face it, you want a cut that you can style at home with ease. Their hair transforming Lore Legend treatment, is always a winning addition to any hair service, especially when clients want to revive dry and damaged locks with a serious moisture and repairing conditioning boost – we highly recommend to boost the health of your hair.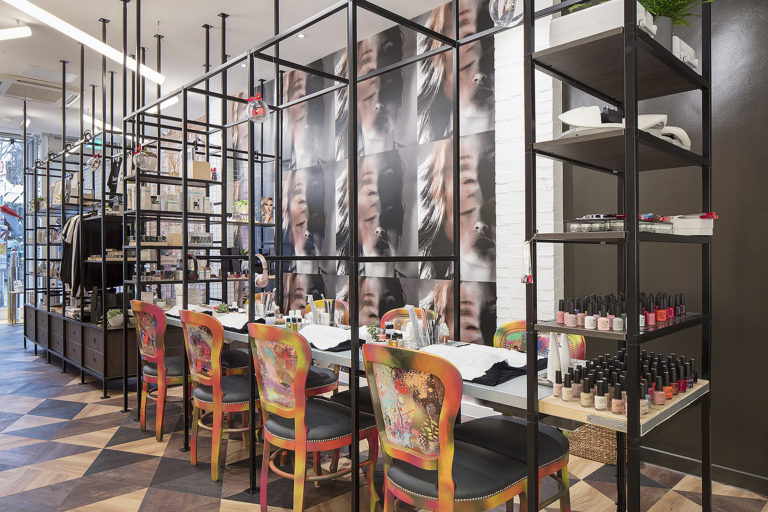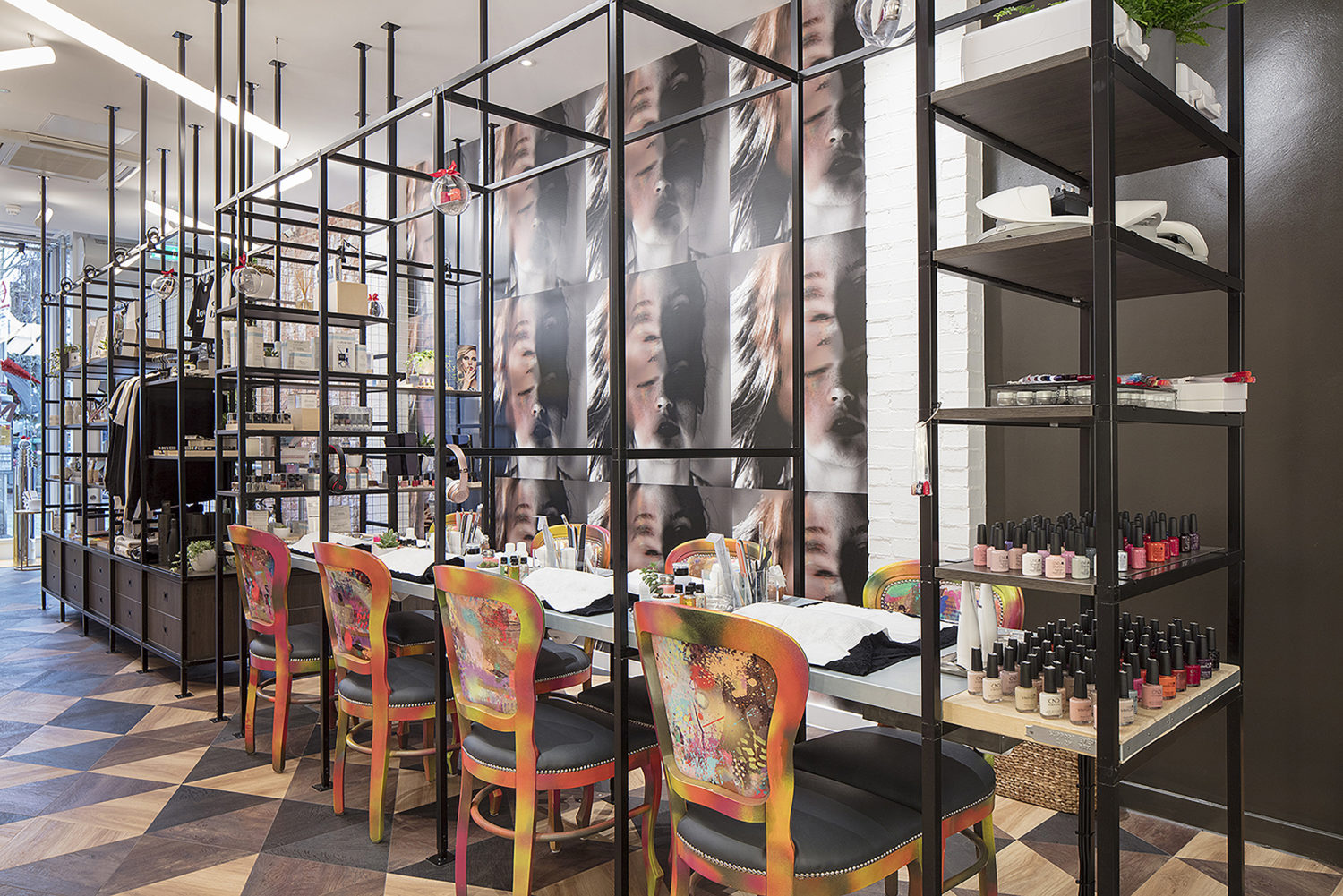 YoungLDN Westbourne Grove
The glossy clinic YoungLDN, on 228 Westbourne Grove, is tucked away from the frenzy of Portobello tourists. An award-winning beauty destination that is an inspiring space: full of vivid prints, colourful paintings and generally a fun and relaxed vibe going on here. In need of a manicure pronto? Then look no further than YoungLDN! Here you will find highly skilled professional nail technicians who will clip, buff, trim and paint their way to your most photogenic manicure yet. Lover of nail art? The talented team at YoungLDN can tailor your mani to a certain theme you desire.
The one-stop beauty destination also offers an aesthetic skincare lab, facial bar and make-up lounge, making it the ideal spot to spend on afternoon pampering.
FaceGym Notting Hill
The most Instagrammable face workout in the world? We certainly think so. The before and after results speak for themselves – think sculpted cheekbones that pop. This fitness workout for your face that tones and tightens the 40+ muscles from the neck upwards, combining high-energy kneading movements and cutting-edge technology – a FaceGym workout increases blood circulation to make the face feel fuller, lifted and tighter.
Think of this as a gym class for the face, a FaceGym trainer covers a full-on circuit workout with a warm-up involving a mini yoga ball to tension release, cardio with targeted lymphatic drainage, toning session using the famous FaceGym Pro device which uses Electrical Muscle Stimulation (EMS) to stimulate muscles in your face and jaw, helping tighten skin .and a recovery cool-down with Face Gym's multi-sculpt tool. This is one workout that you won't have to drag yourself out of bed for…if only all workouts involved FaceGym.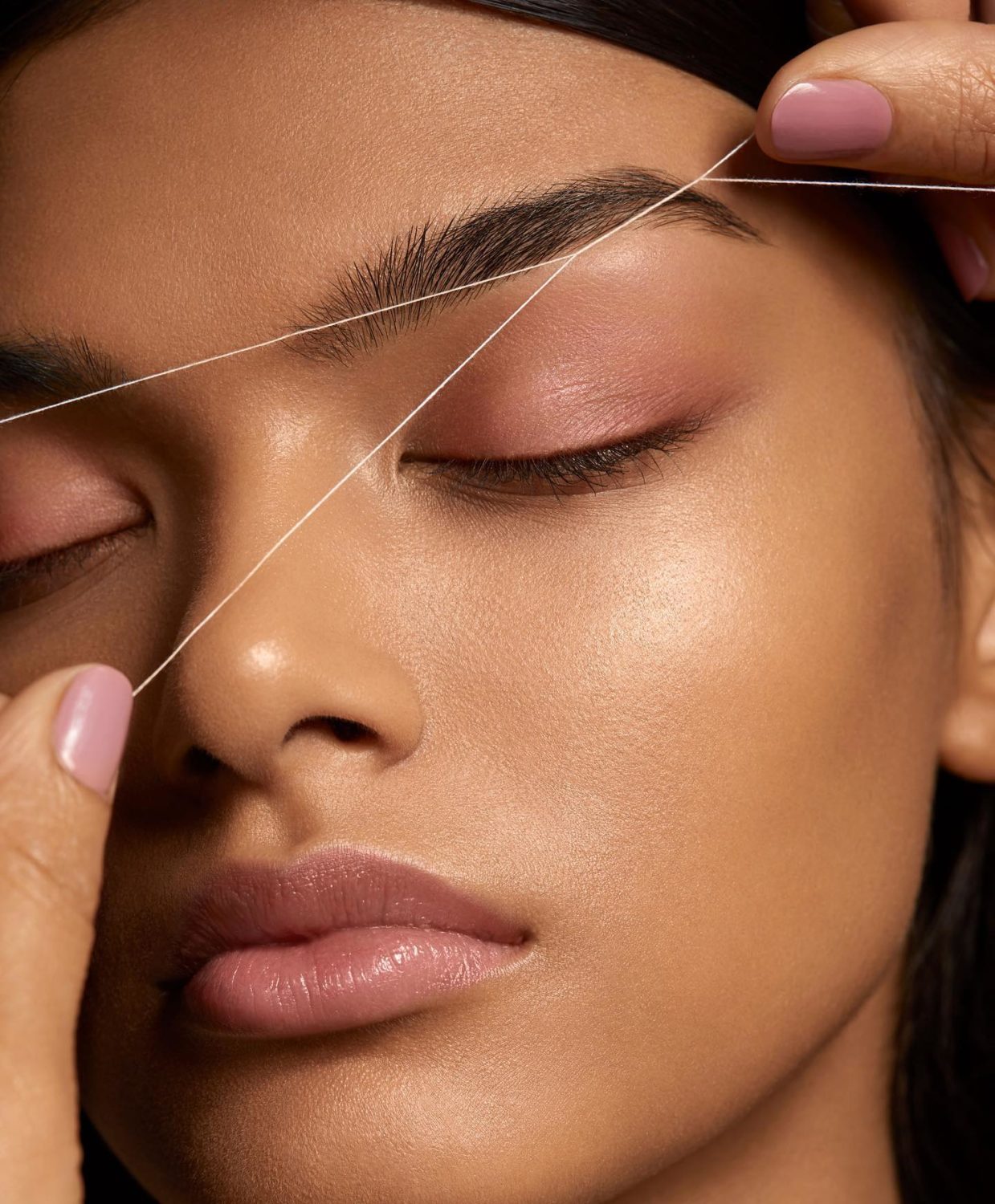 Blink Brow Bar Ledbury Road
Calling all Blink Brow Bar fans! You'll be pleased to hear that Blink Brow Bar have recently opened a brand-new flagship store at 36 Ledbury Road, Notting Hill. After the success of their original Ledbury Road location, the team at Blink have relocated across the road to a new larger space where you feel an inner sense of calmness as you walk in the door. Offering their famous brow and lash treatments in the most charming space, where you can choose from laminating, threading, microblading, lash extensions, a relaxing head, neck and shoulder massage, tinting and a variety of threading services to keep unwanted hair at bay.