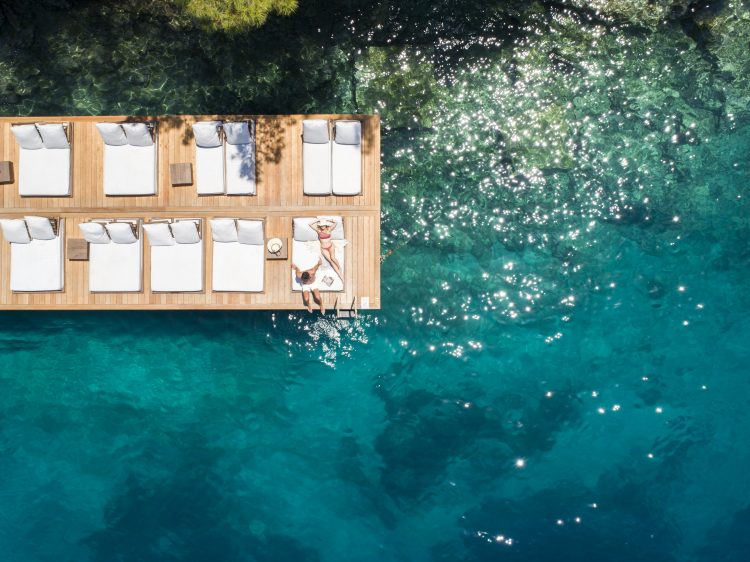 There are very few phrases which ring as sweet a sound as 'adults only'. For someone venturing on holiday for the purpose of solo relaxation, the thought of dedicated areas for older company ticks a lot of mental boxes. If like me you are one of those people who appreciates the choice of when to experience the ambiance of people and when to savour one's own company, then you should consider a stay at Hillside Beach Club in Fethiye, Turkey.
Encircled in a cove of dense woodland and trees that wrap the bay up like a dürüm, Kalemya Bay is a beautifully verdant landscape that is both rich with things to do, as it is rich in tranquility. Boasting three stunning beaches, two spas, gourmet cuisine at three restaurants and water sports activities galore, the resort is described as "Heaven on Earth" by those who descend to the resort each year. With daily flights from the UK to Dalaman Airport and a scenic 45-minute drive along the coast to the hotel, it is an easy to reach getaway.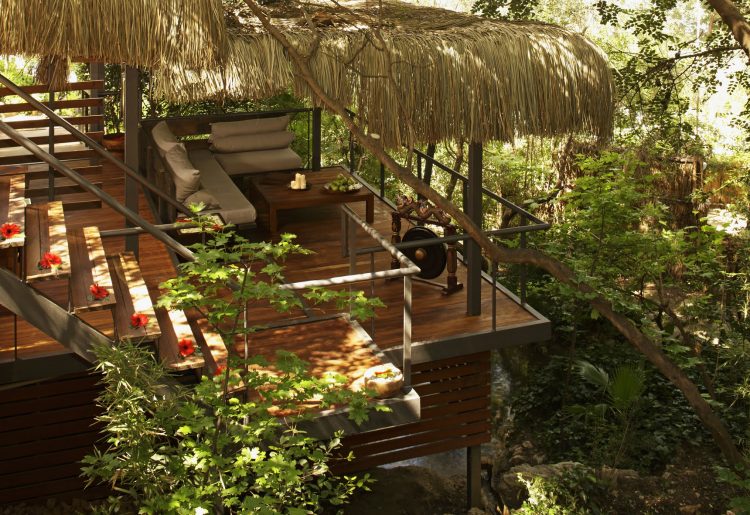 Stay in one of the 330 guest rooms, all of which are the perfect balance of contemporary style and comfort. After a day of activities whisk yourself away and freshen up in your own private room and bathroom. Interestingly the bathroom is detached from the main room so expect to enjoy this space in more of an open plan way. Soothing tones and natural furnishings calm the mind and body, whilst also leaving the private terrace to do all the talking.
Take a moment to fall in love with the amber hued Turkish sunset that blows you away, with intimate views of the Aegean sea before you go down for dinner. Being lucky enough to stay in a room at the top of the hill, the view of the sunset meeting the waterline is breathtaking. The rooms sit almost like mini villas, terraced next to each other and are accessed by climbing up a string of steps. It's great for those wanting to get their step count up, but those who are less keen on the idea of a steep ascent, can reach their room by a short funicular ride that is as charming as it sounds. It is traditional touches like this, unspoiled by tourism, that makes a stay at Hillside Beach Club so distinctive.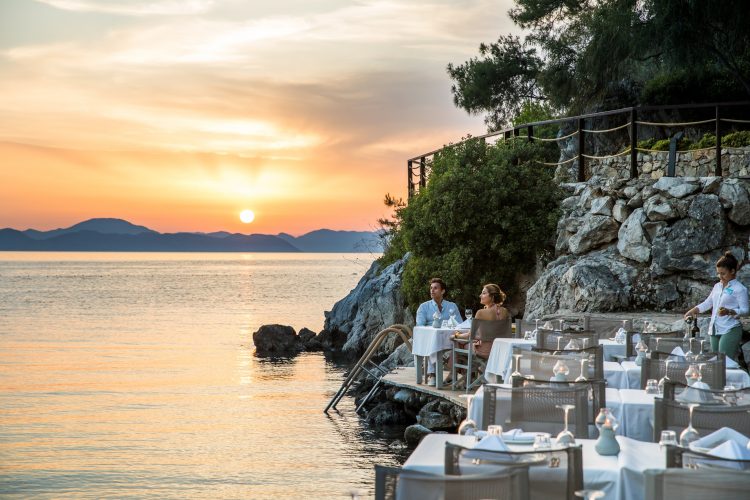 One of the hardest things to decide on when staying at Hillside Beach Club is where and what to eat. With three onsite restaurants, one of which being a buffet-style food hall that has the most impressive display and range of fresh culinary dishes to sample, it is fair to say that you will have trouble getting bored of what to eat during your stay.
There are amenities available for all kinds of guests too and that can be seen as soon as you enter the premises. Whether you are enjoying a week away on a couples holiday or sharing your memories as a family, Hillside Beach Club is a versatile resort that enables everyone to experience that ah-ha holiday moment.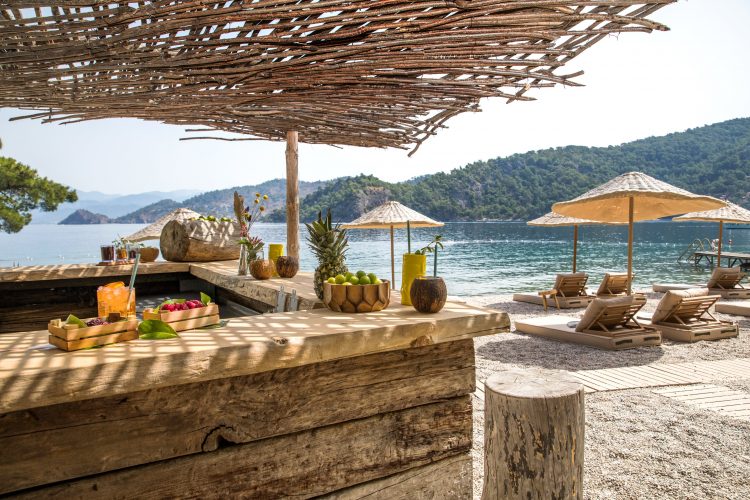 In addition to two adult-only beaches and main beach, the hotel also has its own pool and paddling area, which is perfect for families. Alongside a world-class watersports centre, guests can enjoy a range of activities from tennis and volleyball to silk painting and other creative workshops.
If a high quality spa is a priority when booking your next trip abroad, then the resort's two spas should satisfy that urge to indulge in some much needed pampering. The SANDA Spa and the SANDA Nature Spa sit on the border of the resort and offer full body massages or focused treatments that ease a problem area.
Once you have experienced your spa treatment, a 15 minute walk (or the five minute boat trip) meandering through the cliff's edge takes you to the secluded Serenity Beach, a private beach where adults can swim silently or enjoy a quiet cocktail at the small beach bar that sits by large sunbeds and hammocks. Spend the day soaking up the silence and even take your lunch there, where fresh fish and meats are cooked on an open barbeque and served with local vegetables and a grilled lemon. Another favourite location to soak up the sun, are the small jetees that sit off the coastline and are dotted along the bay. These private sun-spots are also a great place to take in the sunset.
Fitness-conscious guests can use the onsite gym, tennis courts and wellness facilities during the day. If you prefer getting your exercise amongst the landscape, Hillside Beach Club offers organised local guides. With an expert-guest relations team who are able to curate the best walking trail, you can explore the Turkish countryside whilst hearing of captivating tales of the area's history, all whilst hiking to soak up the awe-inspiring vistas of the turquoise Mediterranean.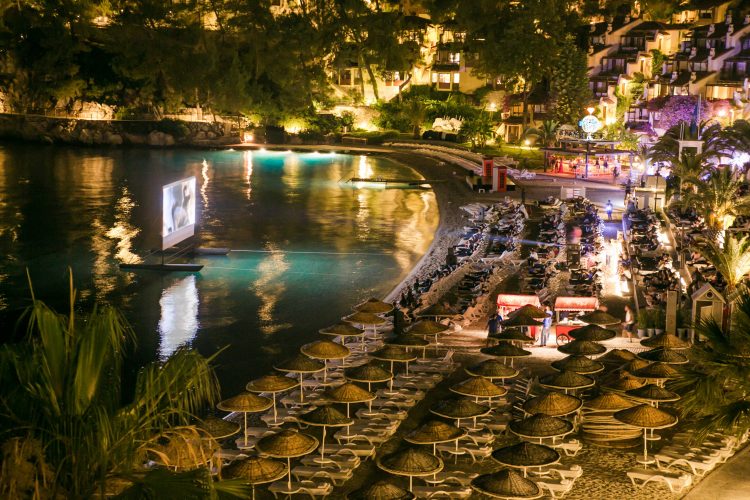 Kayaköy is a recommended local historical site that satisfies those looking to learn more about the area. Now a ghost town set slightly inland, these skeletal houses and shacks now sit entangled amongst fig and pomegranate trees, overgrown brush and crumbled footpaths. The steep hillside village of Kayaköy is a beautiful reminder of the fragility of Turkish culture in modern times. Although this town is slowly decomposing, it serves as a unique viewing spot for those who wish to truly soak up the history of the North East of Turkey.
I think what makes a visit to Turkey so inviting is the warm embrace of its people. Hillside Beach Club welcomes guests and the staff are ready to share their slice of Heaven on Earth. The resort remains a place accessible for all; pick and choose what you want to suit your idea of the perfect holiday. Get involved in the resort's activities, or keep things simple and unwind with rest in the sun. Either way, you will leave this delightful hidden getaway feeling totally relaxed.
Belen Cad. No:132 Kalemya Koyu, 48300 Fethiye/Muğla, Turkey