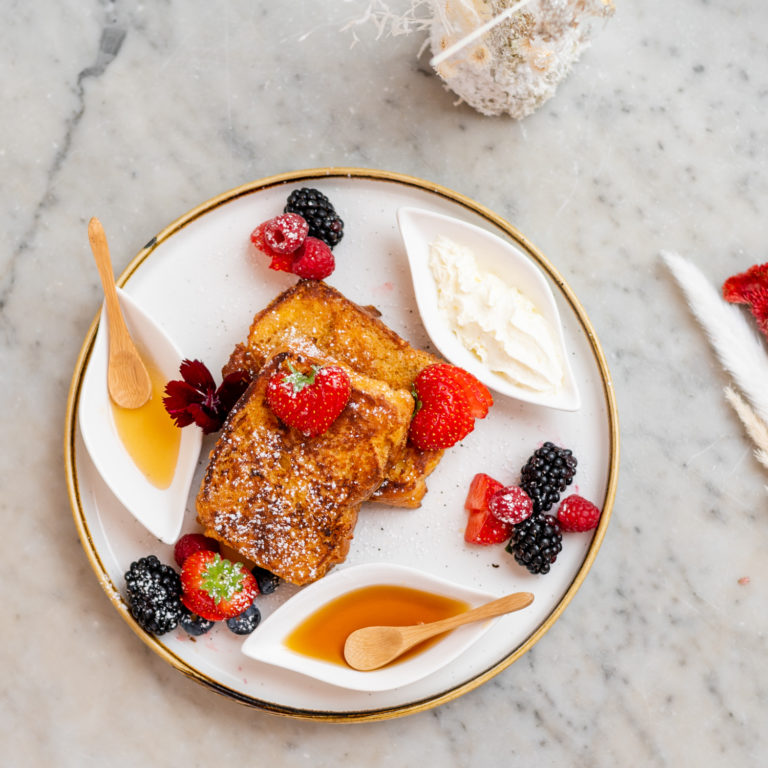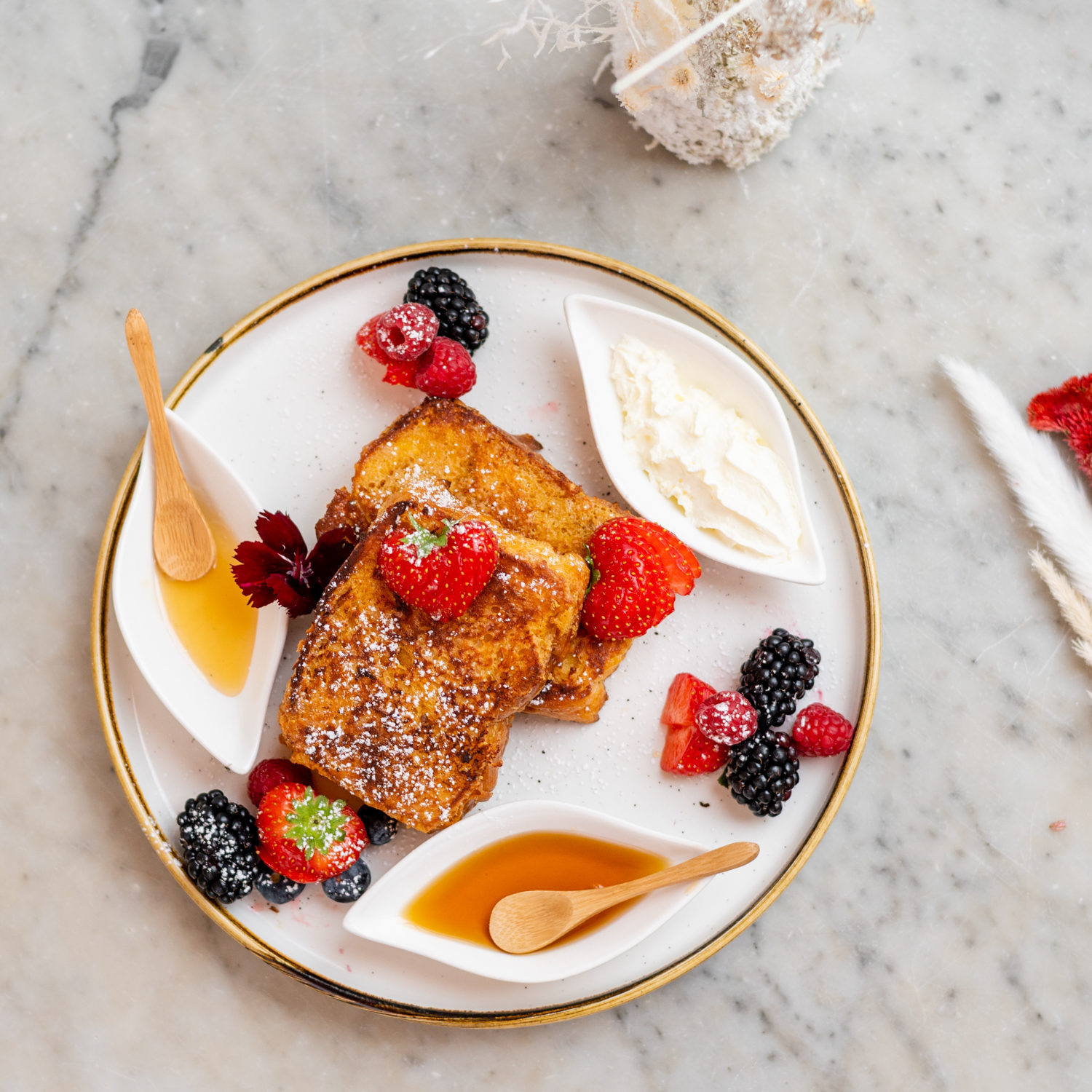 HIVE at Selfridges, London's honey-based restaurant complete with onsite beehives and keepers, has launched a new festive menu in partnership with Parisian beauty house GUERLAIN, available now for lunch and dinner until 2nd January.
With a selection of gourmet starters, mains and desserts, accompanied by delicious cocktails, diners will enjoy an immersive honey-inspired experience in a modern environment that pays homage to the key ingredient through botanical statement walls, decadent golden bee structures, and plant boxes with florals pollinated by the restaurant's own bee population, which can be viewed dwelling just outside the window.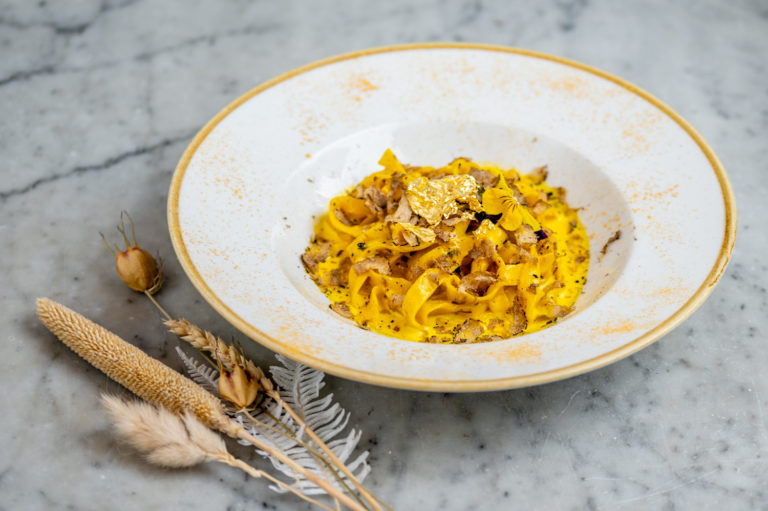 The HIVE x GUERLAIN menu, which encompasses a range of innovative dishes made with quality organic ingredients, including fresh honey produced by the over 100,000 in-house bees, is nothing short of a culinary sweet dream, both for the palate and the eyes.
The Smoked Salmon Tartlet with Comté cheese, broccoli and dill, and the vegetarian Chêvre Chaud Miel – goat cheese and basil croutons with golden beetroot, mixed leaves and a glaze of sweet honey dressing – make for the finest start. Among the mains, the Royal Lobster stands out; half or a whole lobster perfectly cooked with garlic butter, spinach, samphire and a brioche toast.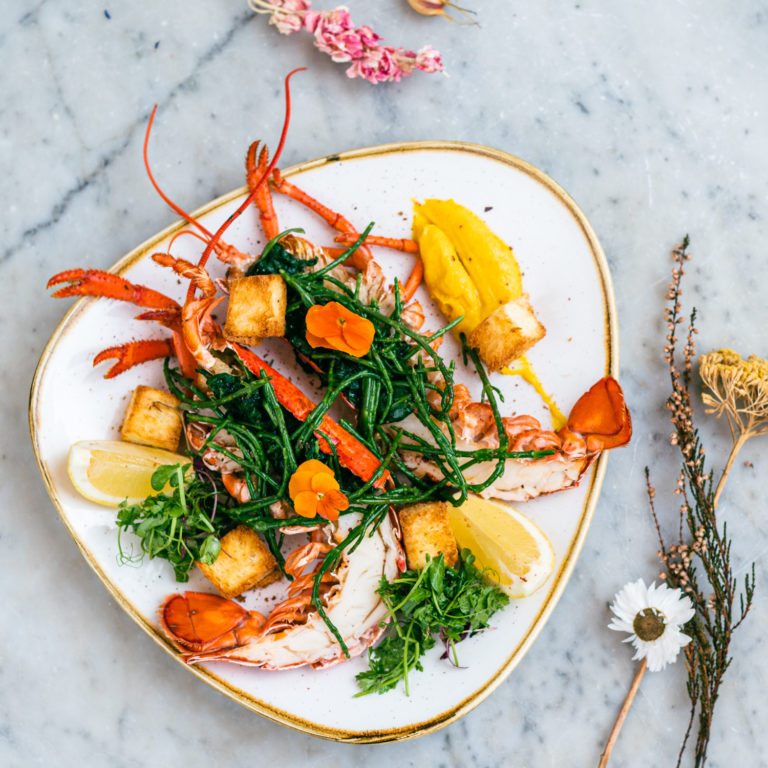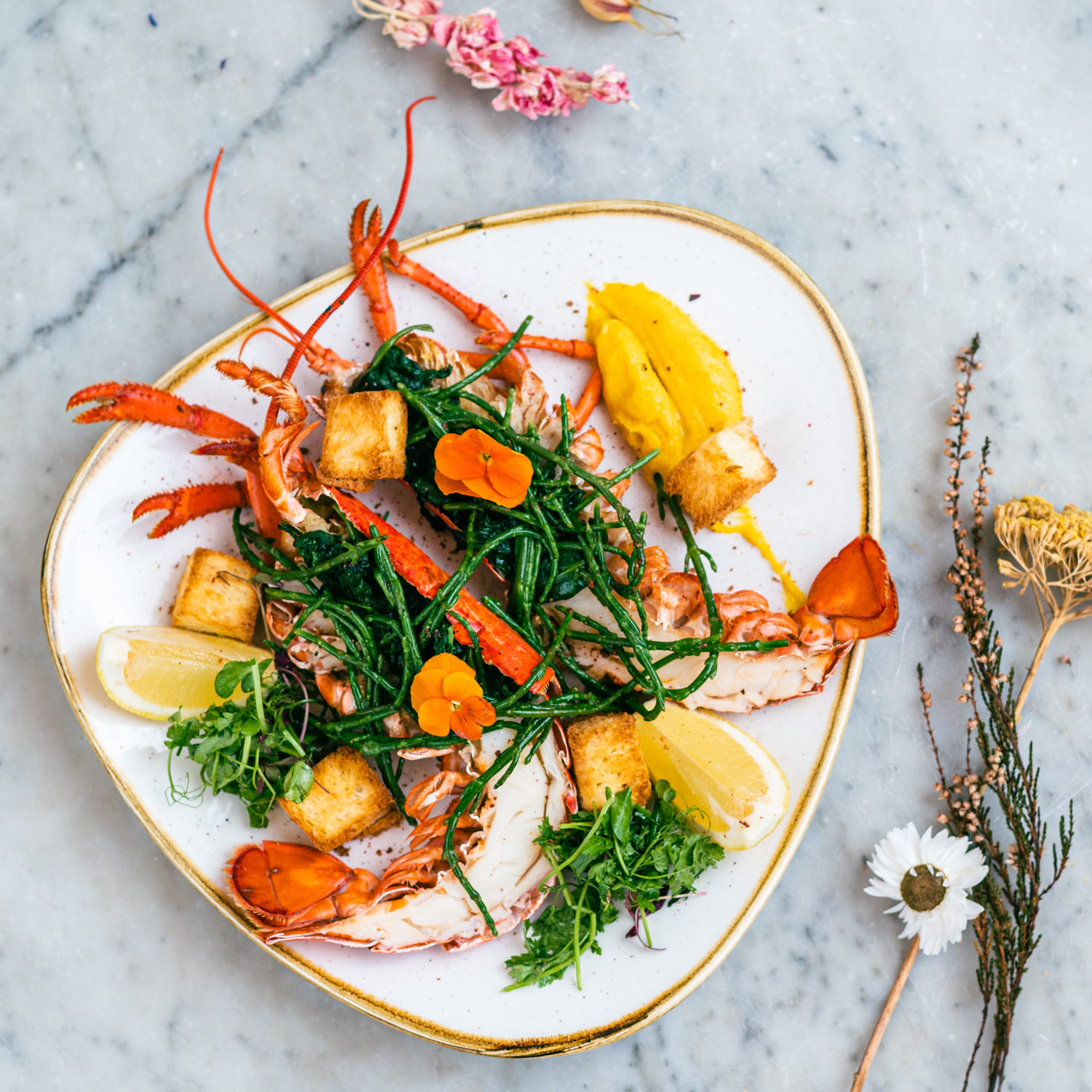 To end, HIVE continues to surprise its guests with showstopping desserts; this time, it's the Bee-autiful Christmas pudding to take the spotlight, available to share or in individual sizes in two versions. These being the Snow Man, made with honey chestnut mousse, spiced pears, cinnamon star anis, chestnut vanilla cream and almond cake, and the Christmas Tree, with decadent pistachio mousse, honey vanilla mousse, raspberry compote, chocolate biscuit, and white chocolate golden bees to garnish.
Accompanying dinner or for a glamorous shopping break, The Madame Guerlain is the one – natural bitter honey and sparkling wine for a delicious refreshing cocktail. For those who prefer to keep it alcohol free there is the Candy Bees mocktail, made with mountain honey, Aecorn/Seedlip, cranberry juice, orange and tonic.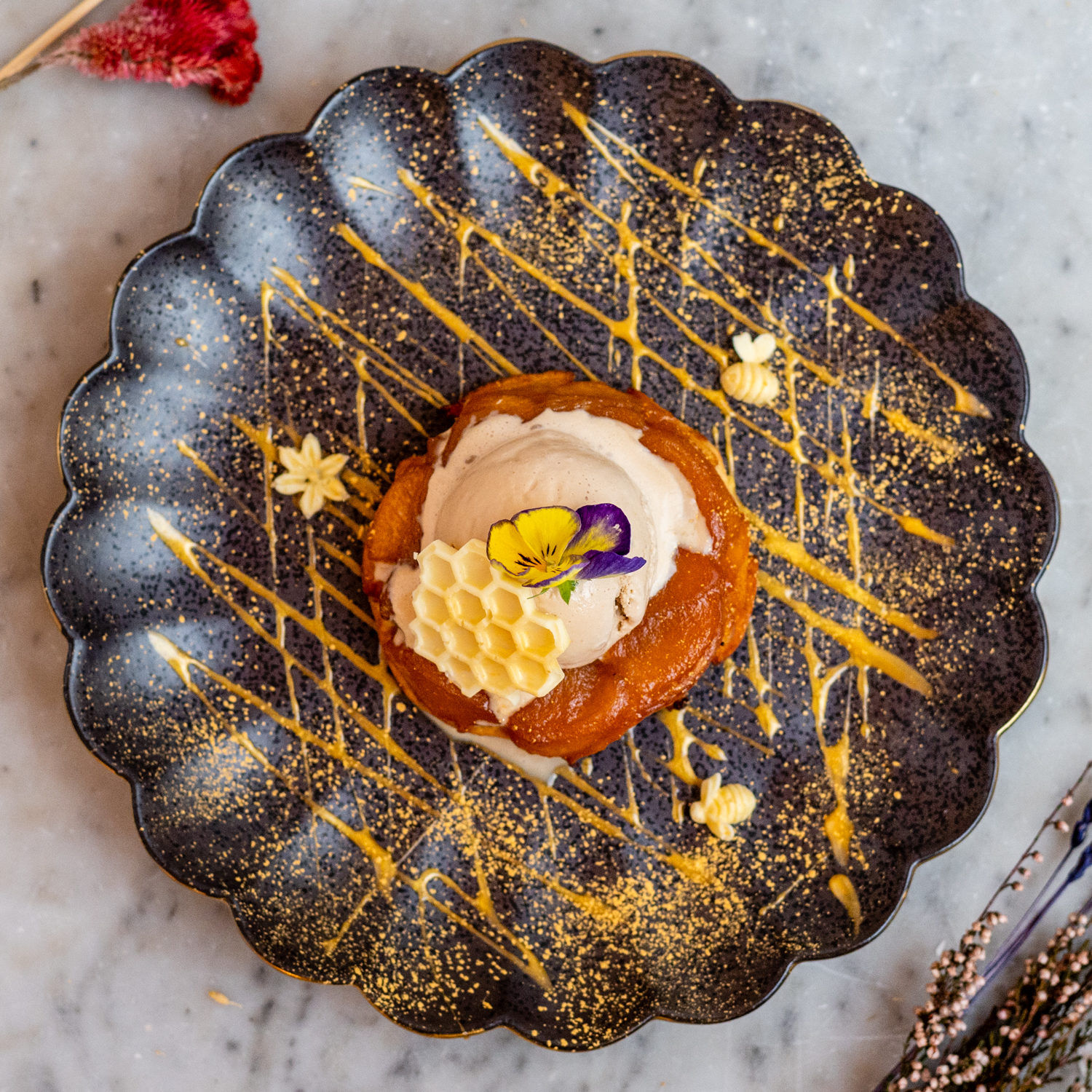 In addition to savour the benefits of honey, diners at HIVE can also purchase beauty products from GUERLAIN's Abeille Royale line. A range of skincare products using the youth repairing power of pure Black Bee Honey from the French Island of Ouessant, which helps stimulate the key mechanisms of the skin's repair process, correcting wrinkles and loss of
tissue firmness.
Enthusiastic about the partnership with GUERLAIN, Khalid Samata, founder of HIVE at Selfridges, comments: "Our restaurant's mission is to help diners discover the many ways honey can be used in the kitchen, along with its benefits, aiming to educate them about the critical importance of bees in the ecosystem. GUERLAIN is the perfect partner for HIVE as their commitment to preserving biodiversity and protecting bees is astonishing. I am thrilled for our regular honey-lovers and new guests to try our menu this festive season, it features some of our best culinary creations yet."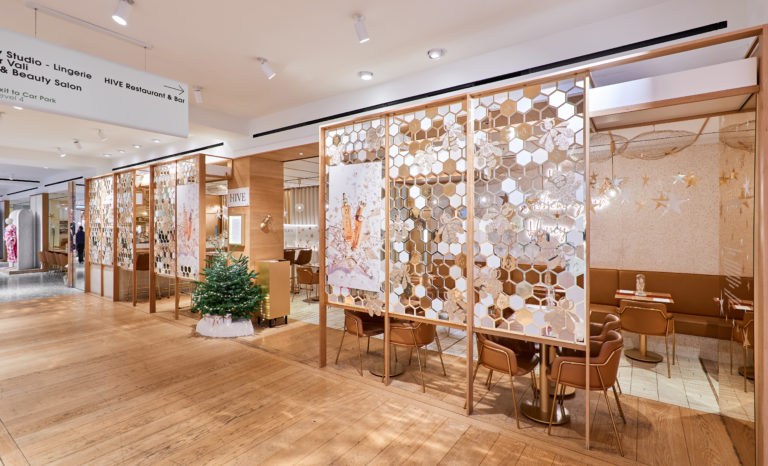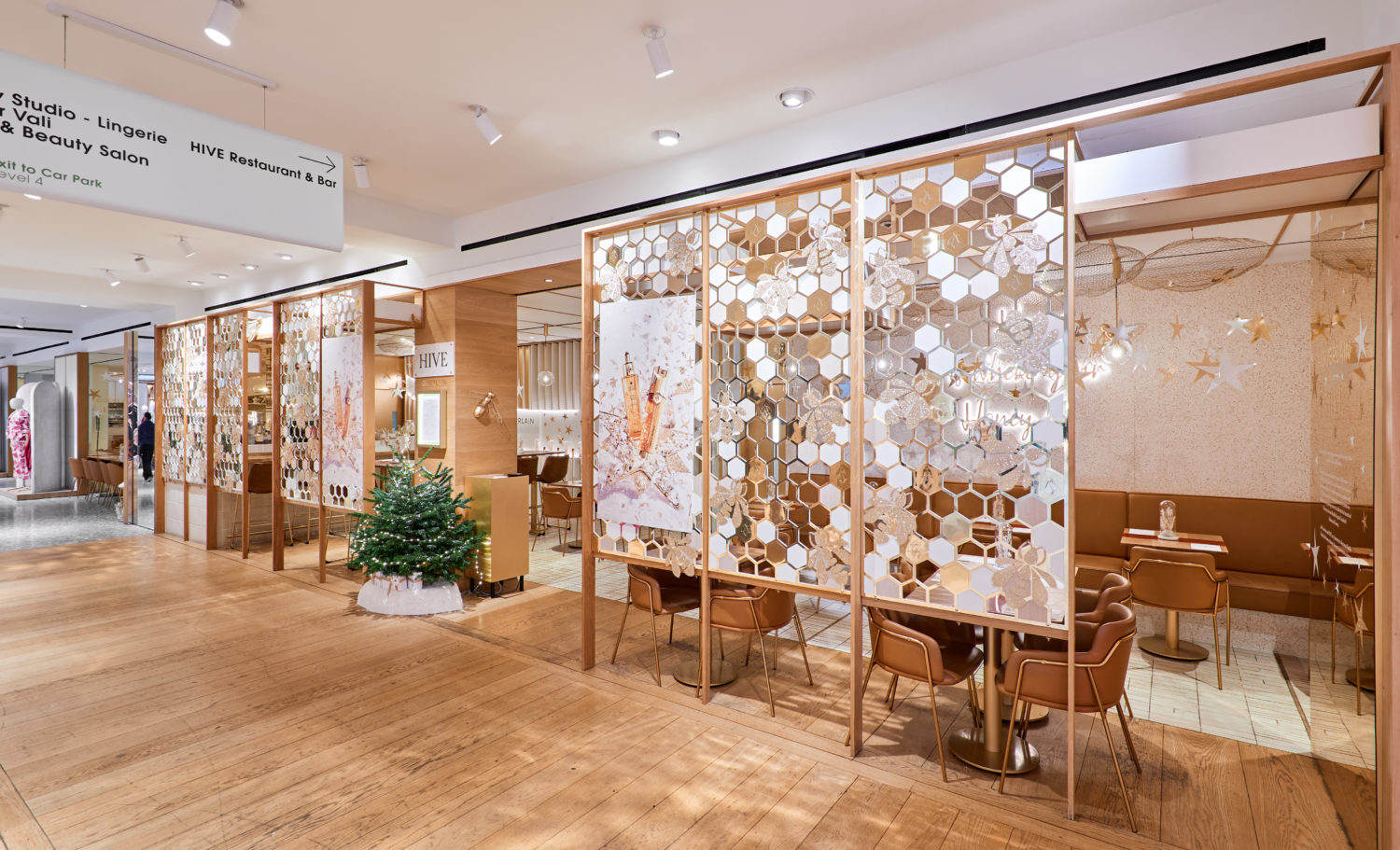 HIVE's regular menu includes a selection of curated dishes such as the Chef's special Truffle Pasta, saffron tagliarini pasta garnished with shaved truffle, and the delicious French Toast, with fresh fruit, chantilly, maple syrup and honey. For a truly unique honey-based experience, the cheese and honey afternoon tea has diners choosing from a range of delicious teas, bubbles, pastries and cheeses to compliment the exquisite range of natural honeys.
HIVE is located on the third floor of Selfridges London and is open for lunch and dinner Monday – Saturday from 11:30am to 10pm, and Sundays from 11:30am to 6pm.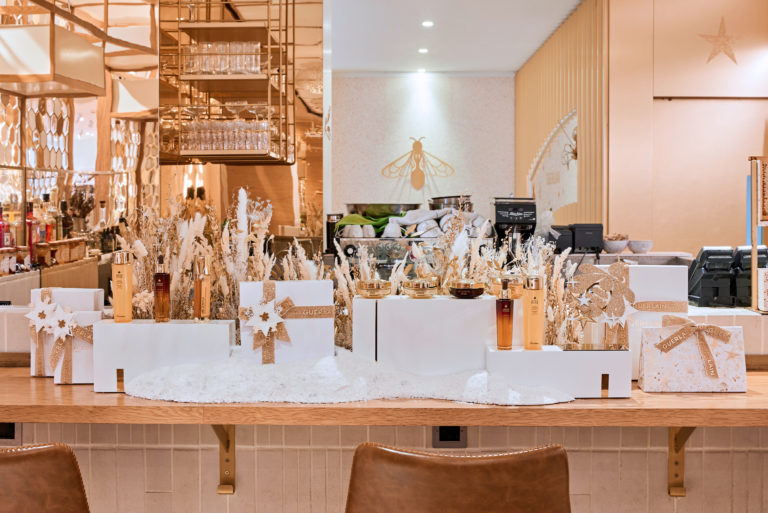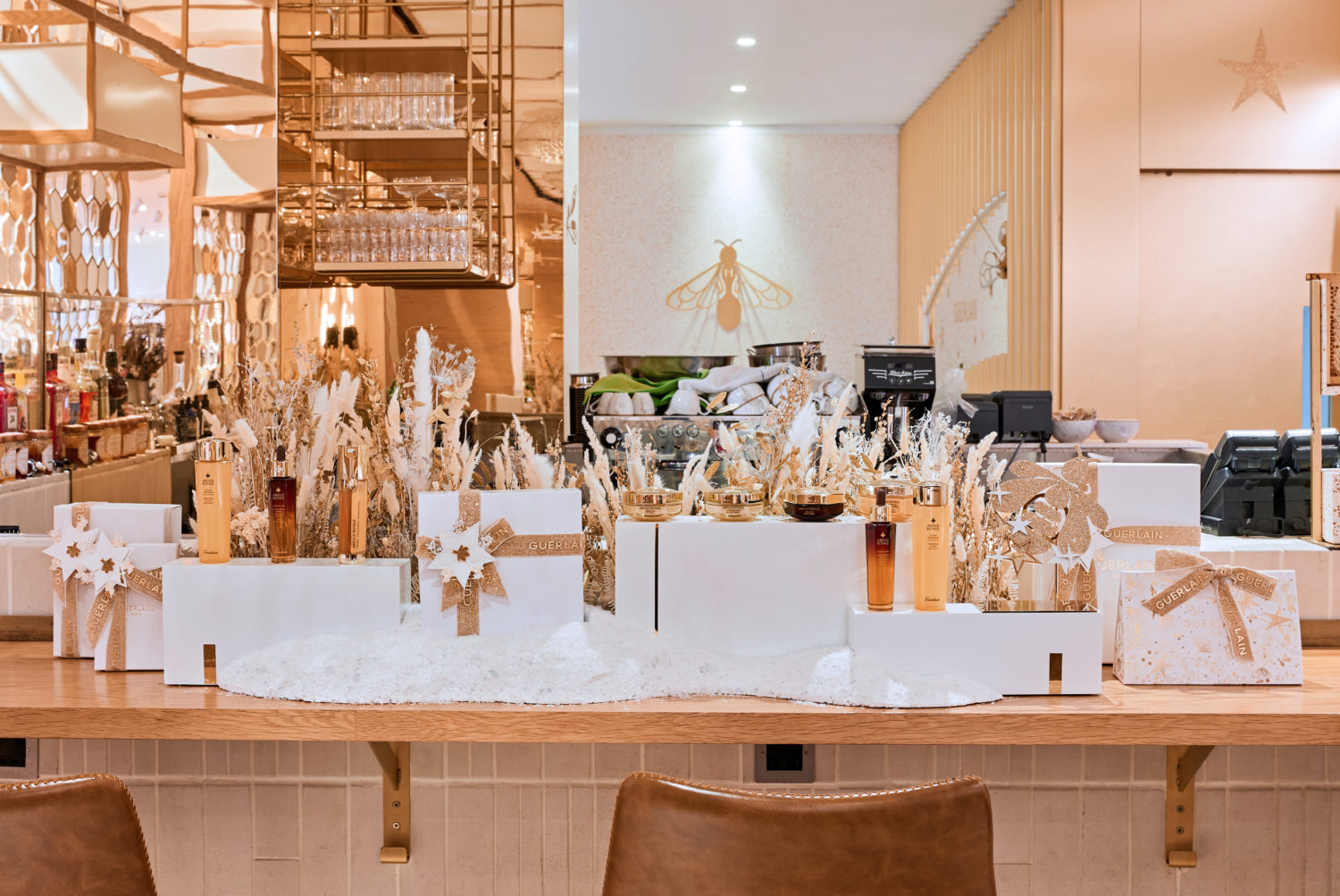 Selfridges & Co, 400 Oxford St, London W1A 1AB